Today's post is extra colorful! As March began, it seemed like Easter was still weeks away. Now that it's the middle of the month, Easter is just around the corner. Time to start planning for this special day! If you enjoy collecting festive ideas, below you'll find a range of Easter DIY projects. We include recipes under the DIY category, as preparing food in a special way can take longer than some craft projects (and the payoff is just as grand). Read on for vibrant decor, interesting gift ideas and more. Happy spring!…
Festive Easter Decor
There's nothing like setting the stage for a meaningful gathering of family and friends. Make it radiant with these DIY Easter Egg Balloons from Studio DIY for Balloon Time. Craft paint is your friend for this project: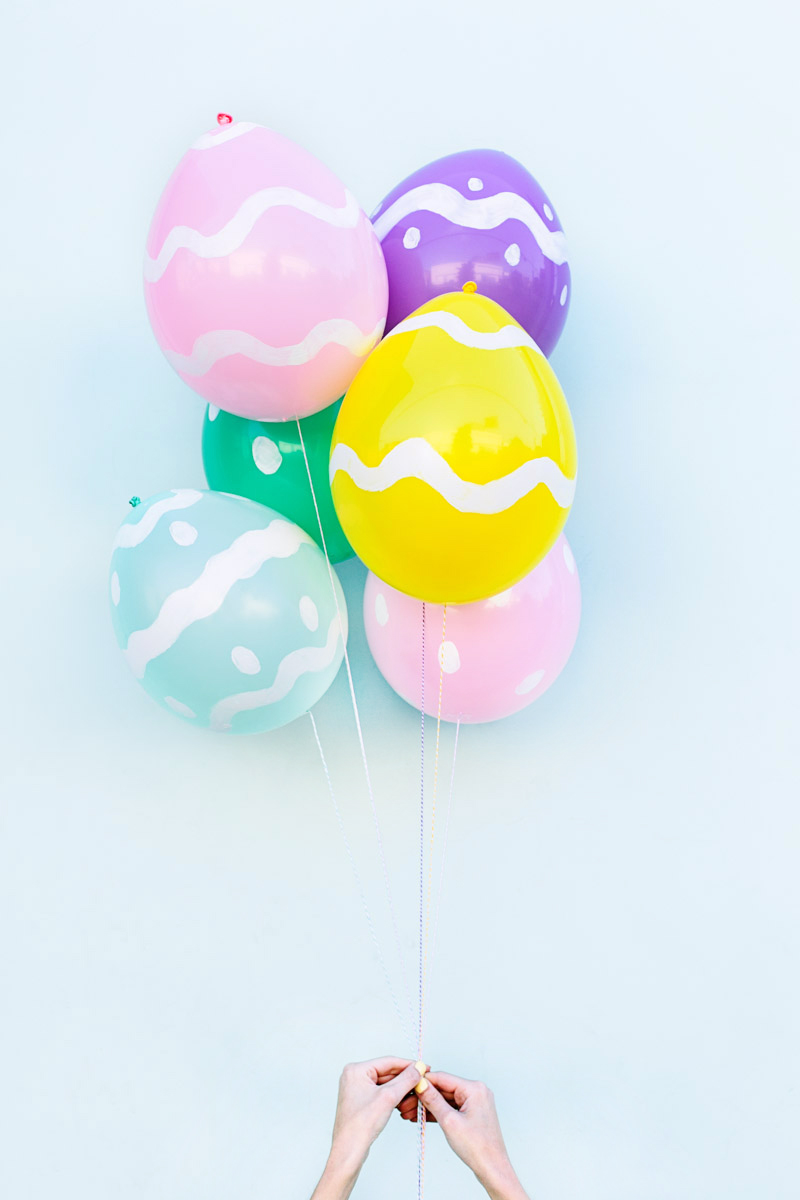 This Honeycomb Easter Egg Garland DIY from Oh Happy Day involves a honeycomb paper pad, an egg template, and a few other special ingredients. Take your time and make it special – the investment will pay off in a vibrant way: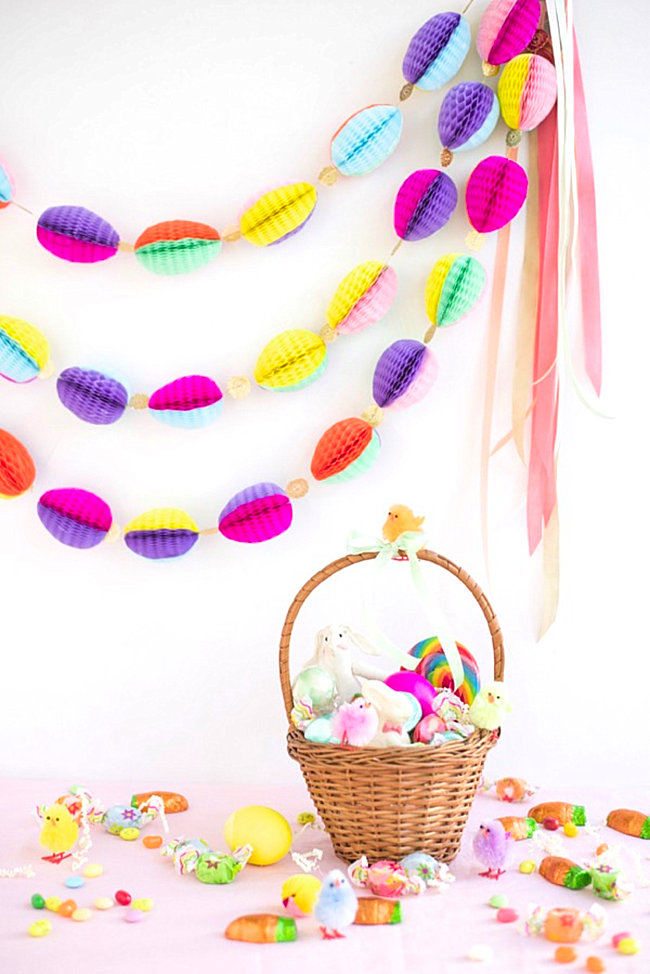 Get creative by layering balloons, flowers and rose petals on tabletops and other surfaces for an interesting touch. You can use little rolls of tape to hold the balloons in place. Add them to your party table, or keep them on the tops of shelves and other nearby tables as an unexpectedly delightful backdrop to your Easter brunch. [from Mirror80]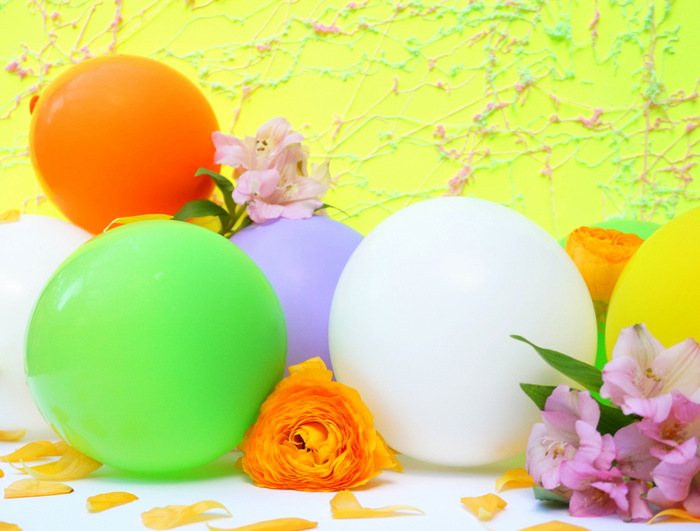 If you read Decoist on a regular basis, you just might remember our post on easy spring floral arrangement ideas from 2015! You don't have to spend a fortune to create a beautiful centerpiece for your Easter table. Even grocery store flowers are given an upgrade when displayed in an elegant, colorful vase: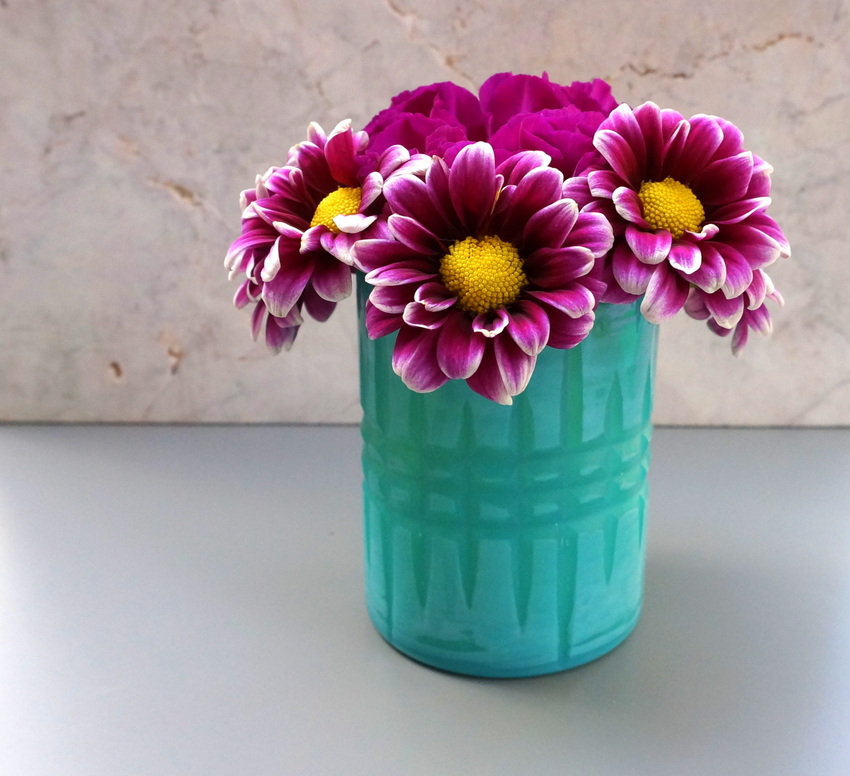 Air plant pods and fresh flowers are two of the ingerdients you'll need for this Upside Down DIY Hanging Floral Arrangement from Paper & Stitch. As you can see, this blooming focal point is well worth the time and effort. The picture of spring's bounty!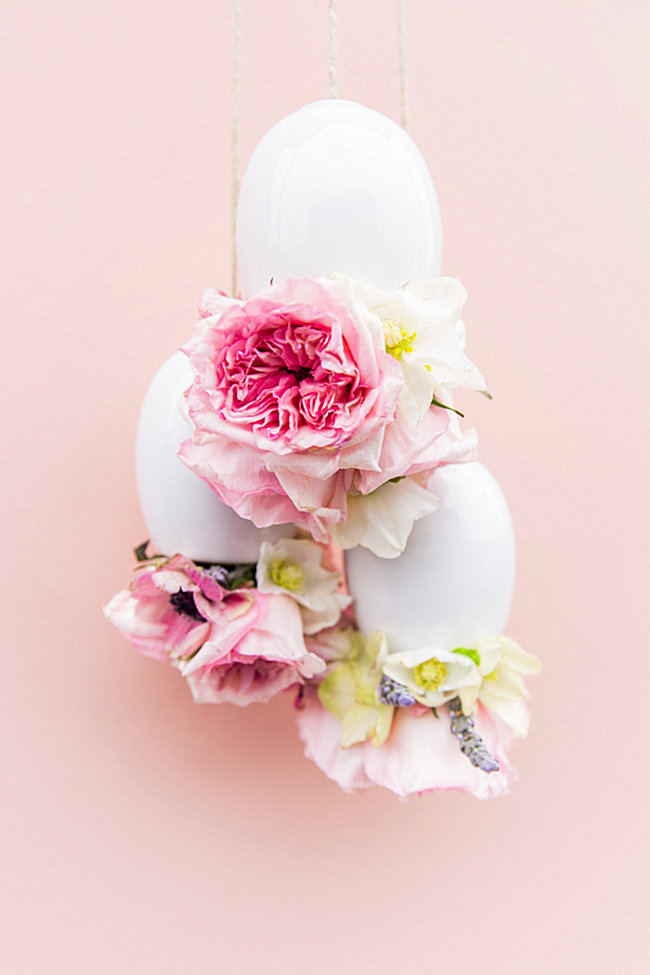 Eye-Catching Eggs
Dot your Easter gathering with beautifully decorated eggs, like these DIY Tissue Paper Eggs from Say Yes. By printing out a floral pattern onto tissue paper and applying the designs to your eggs with Mod Podge, you get a charming batch of eggs that will be the highlight of your Easter photos!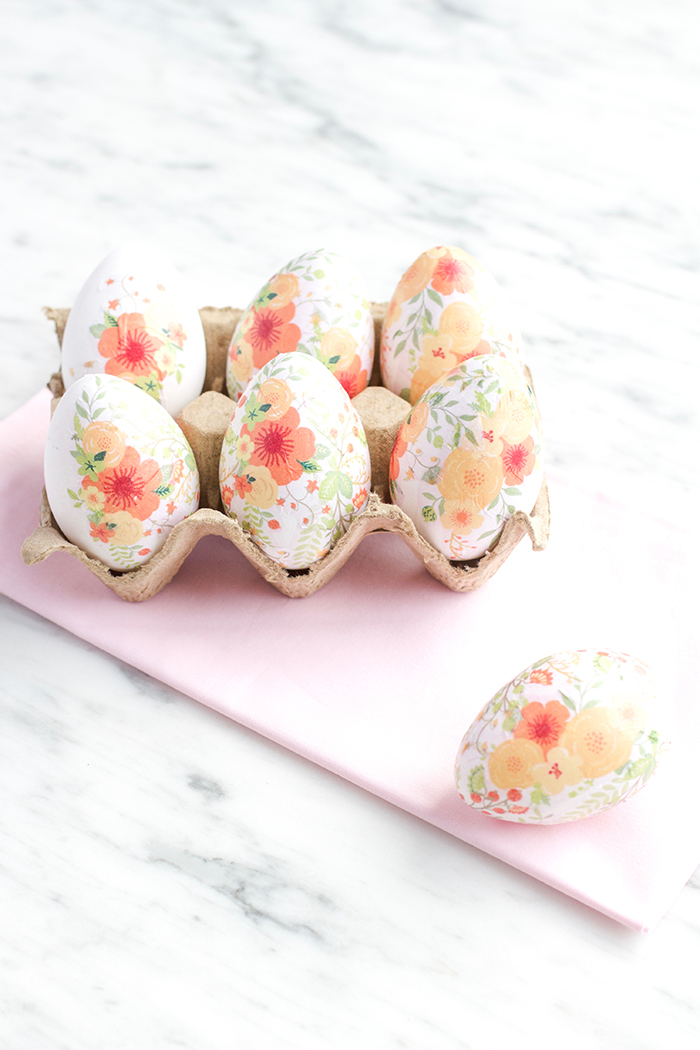 Or you can go the super-easy route by decorating plastic eggs with stickers! Add a dab of glue for larger stickers (like the pineapples). This project is fun for kids, and you can even use affordable plastic eggs to keep it simple. Check out the full Easter egg sticker DIY right here at Decoist!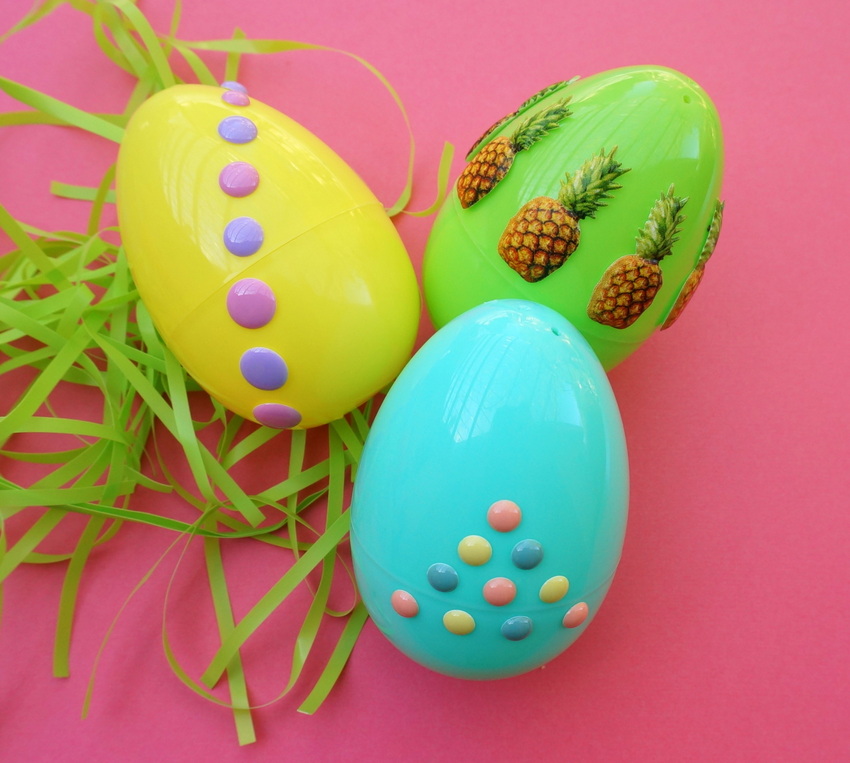 Did you collect Lisa Frank stickers and folders in the '80s and '90s? Go retro this year as you create your own DIY Lisa Frank Easter Eggs. Check out all of the fabulous details at Studio DIY: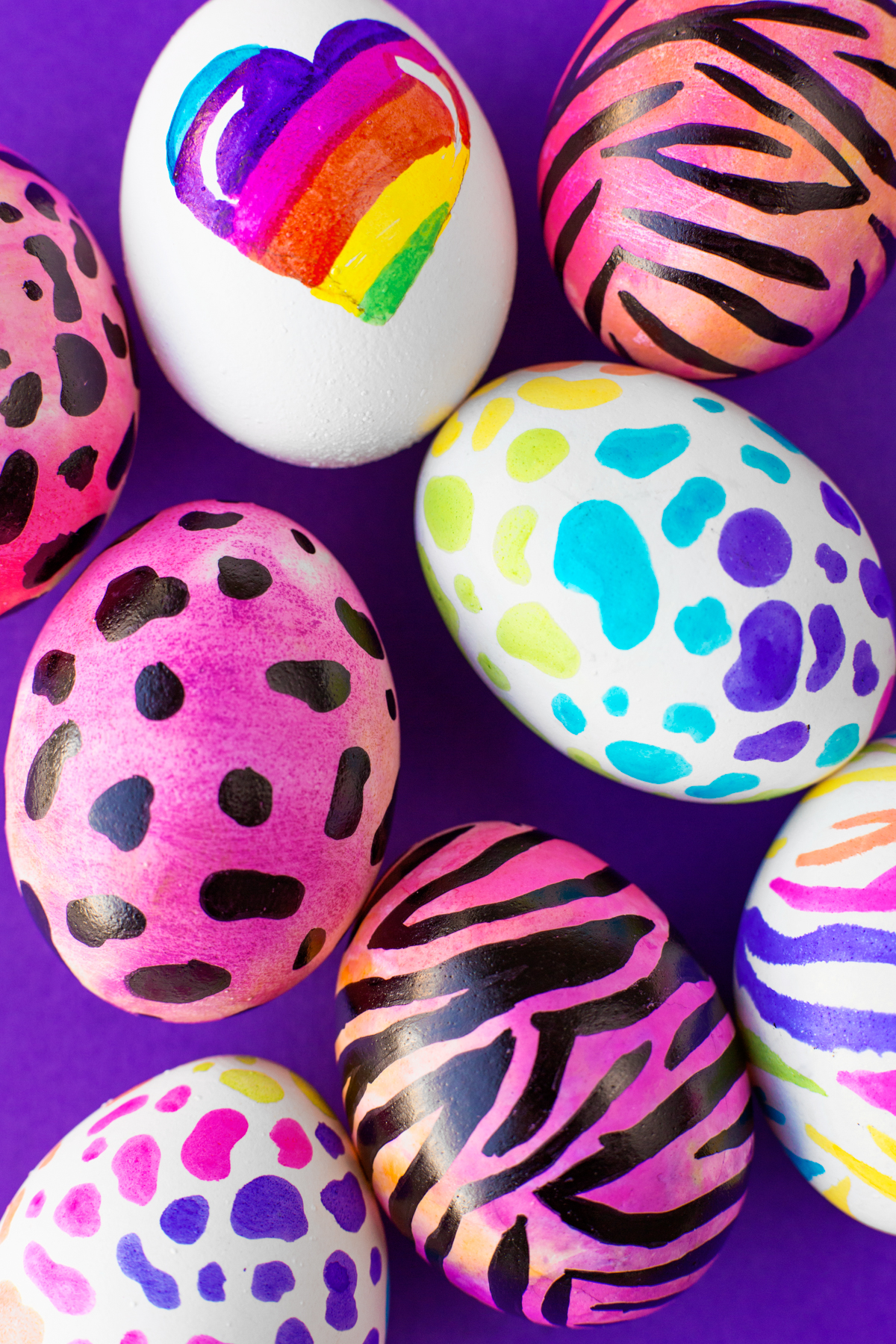 It's not just how you decorate your eggs. It's how you display them! Now you can create your own DIY Easter Nesting for a custom look. Because why stick to store-bought Easter grass when you can craft your own?! Oh Happy Day will show you three clever ways to get the job done: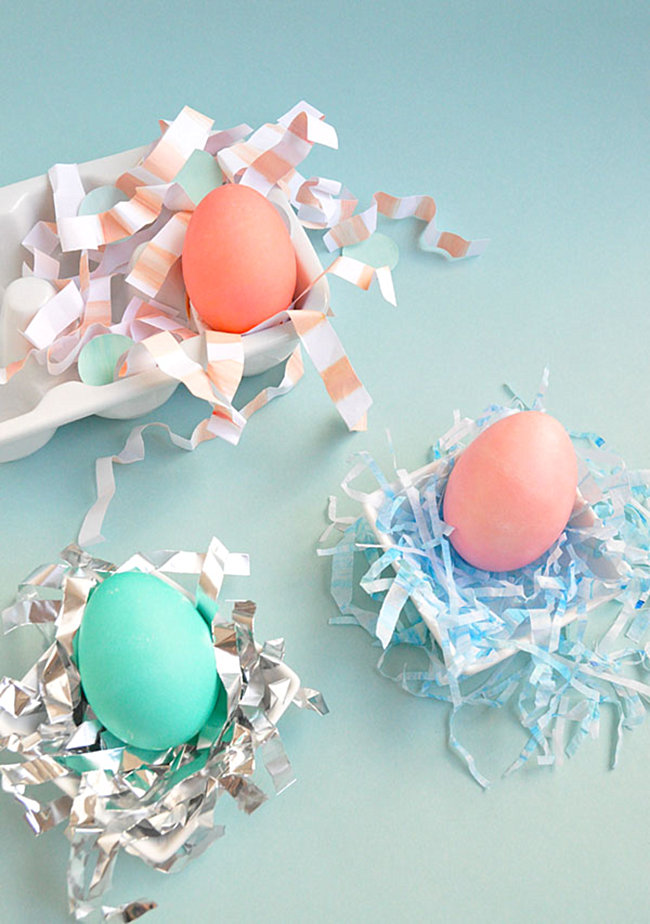 For a fun, homemade surprise that will delight the kids at your Easter table, enclose pastel play dough in Easter eggs using a homemade recipe from Say Yes. Don't forget to color-coordinate!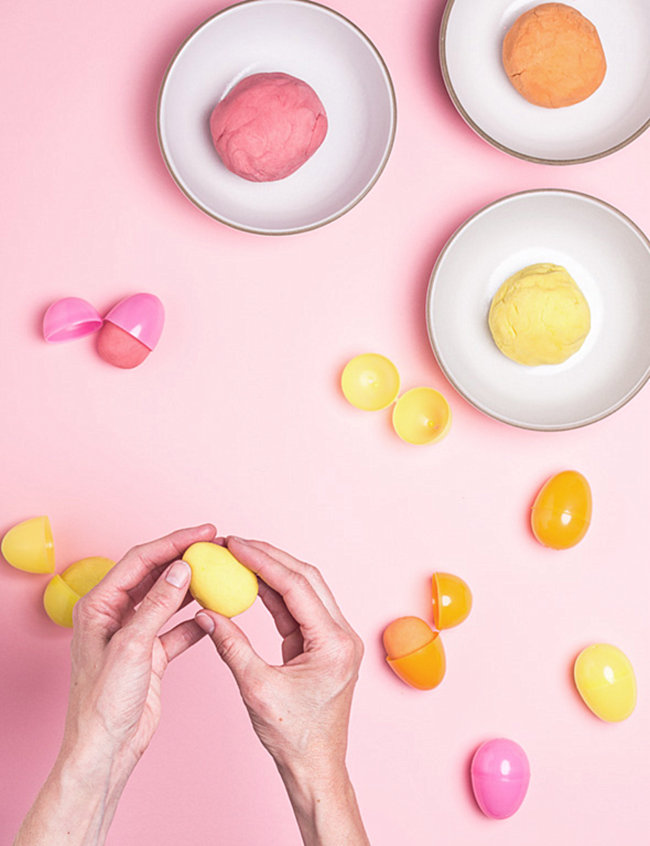 Fun Recipes
There's something about sitting down with friends and loved ones to share a delicious bite on Easter Sunday. We've rounded up some delectable goodies that you won't want to miss, starting with these Quinoa Krispie Treats from A Beautiful Mess: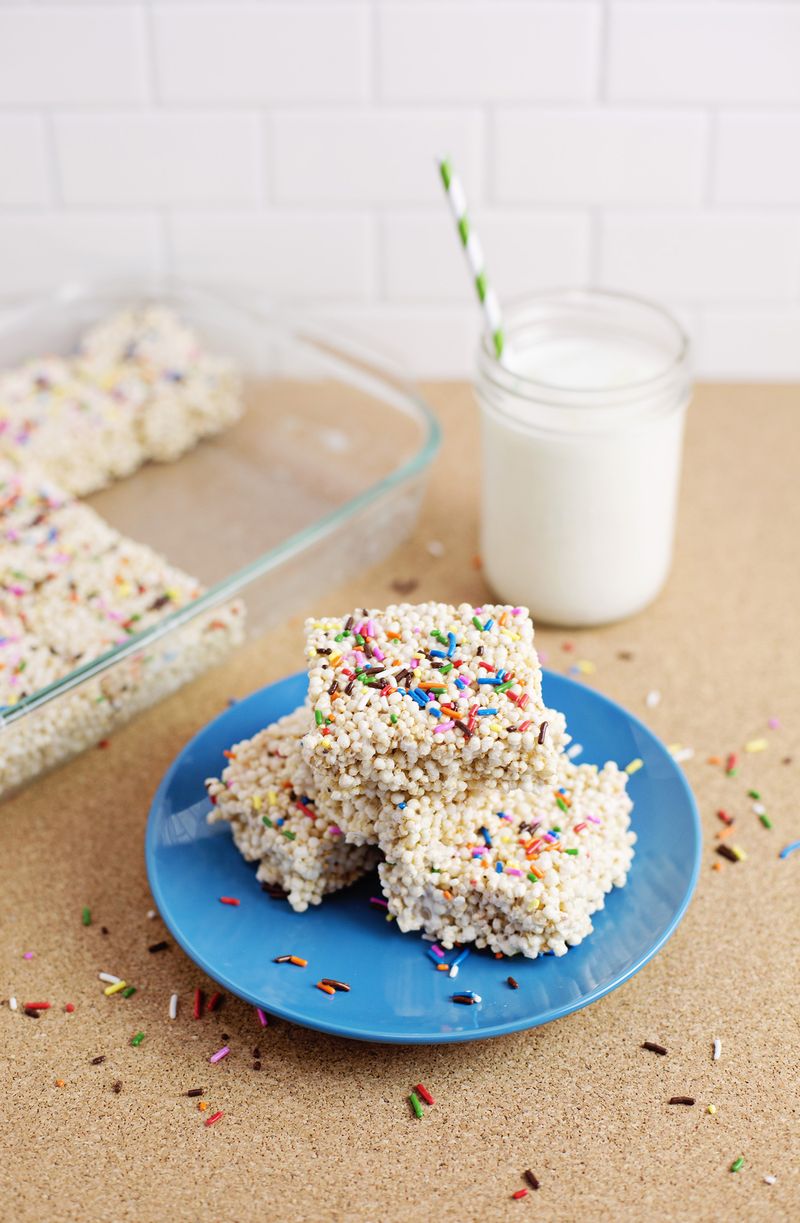 Breathe new life into a favorite childhood snack with this colorful Animal Cracker Fudge Recipe from Paper & Stitch. Yummy and pretty!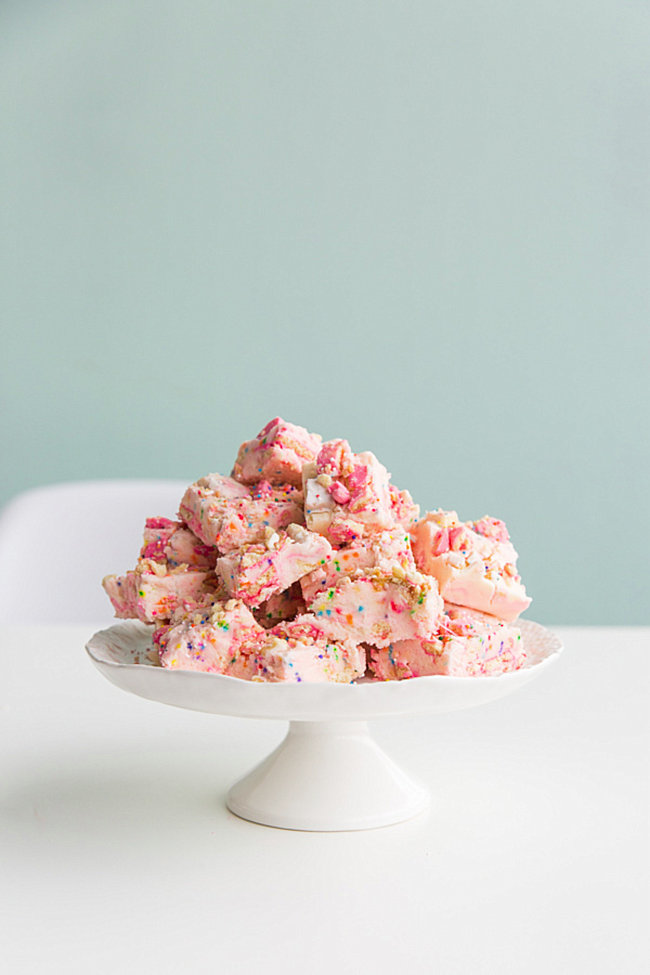 Also from Paper & Stitch is this Lavender Glazed 5 Layer Cake, which can be created with boxed cake mix to make it easy, then topped off with homemade glaze for a special touch: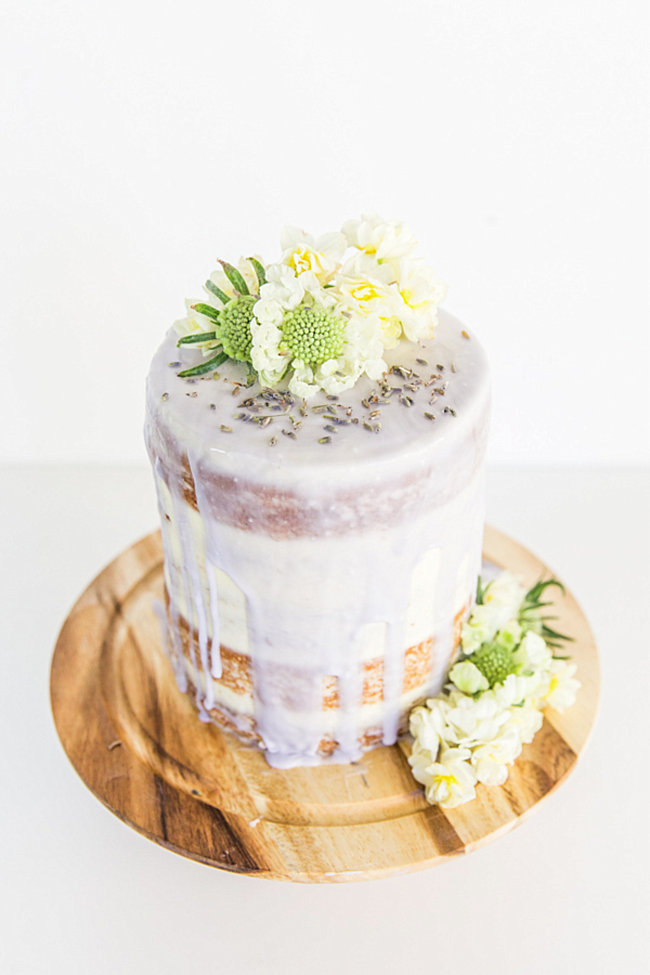 This Blood Orange Upside Down Cake from Camille Styles has the power to be the centerpiece of your Easter brunch. The blood oranges truly make this dessert unforgettable (both visually and from a flavor standpoint)…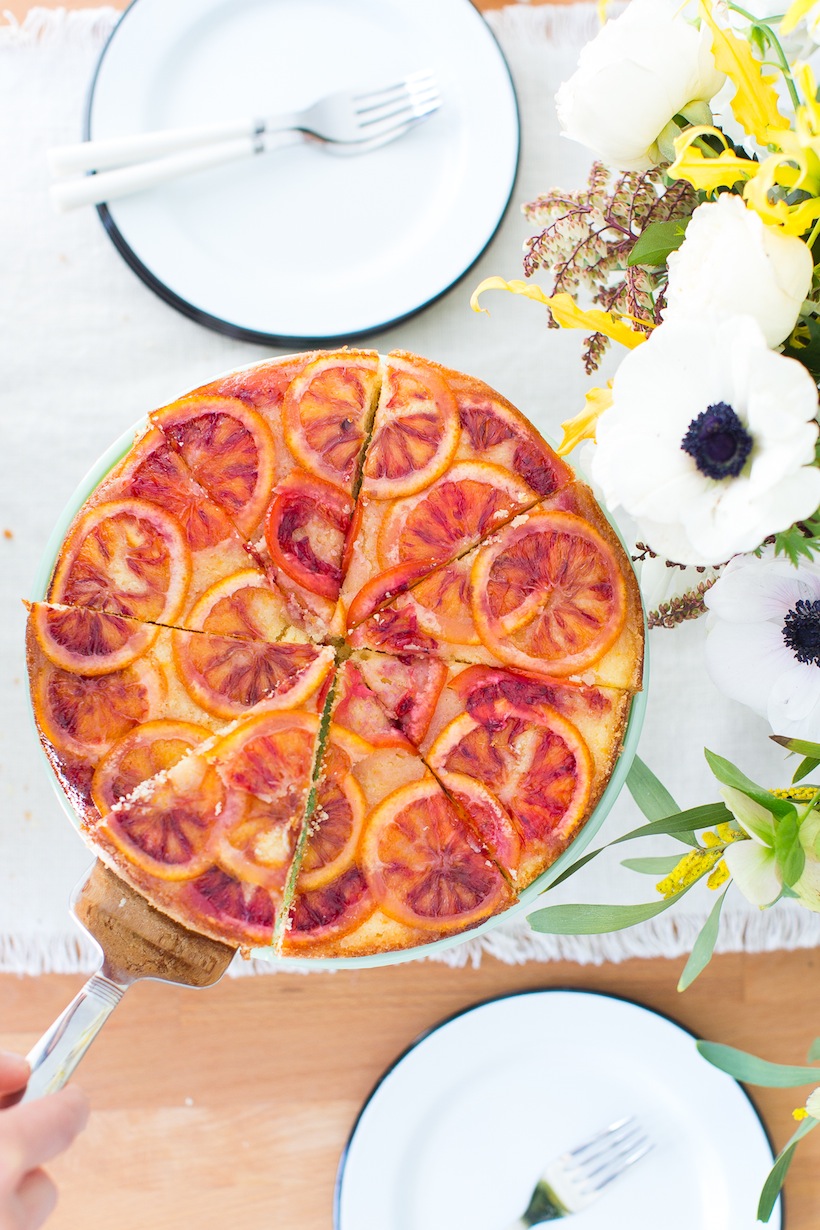 Also from Camille Styles are these vibrant Golden Beet & Goat Cheese Toasts. Because you should probably have at least one thing on your table that isn't dessert! But this fresh, delicious treat isn't any less special than the most delicious cake on your menu: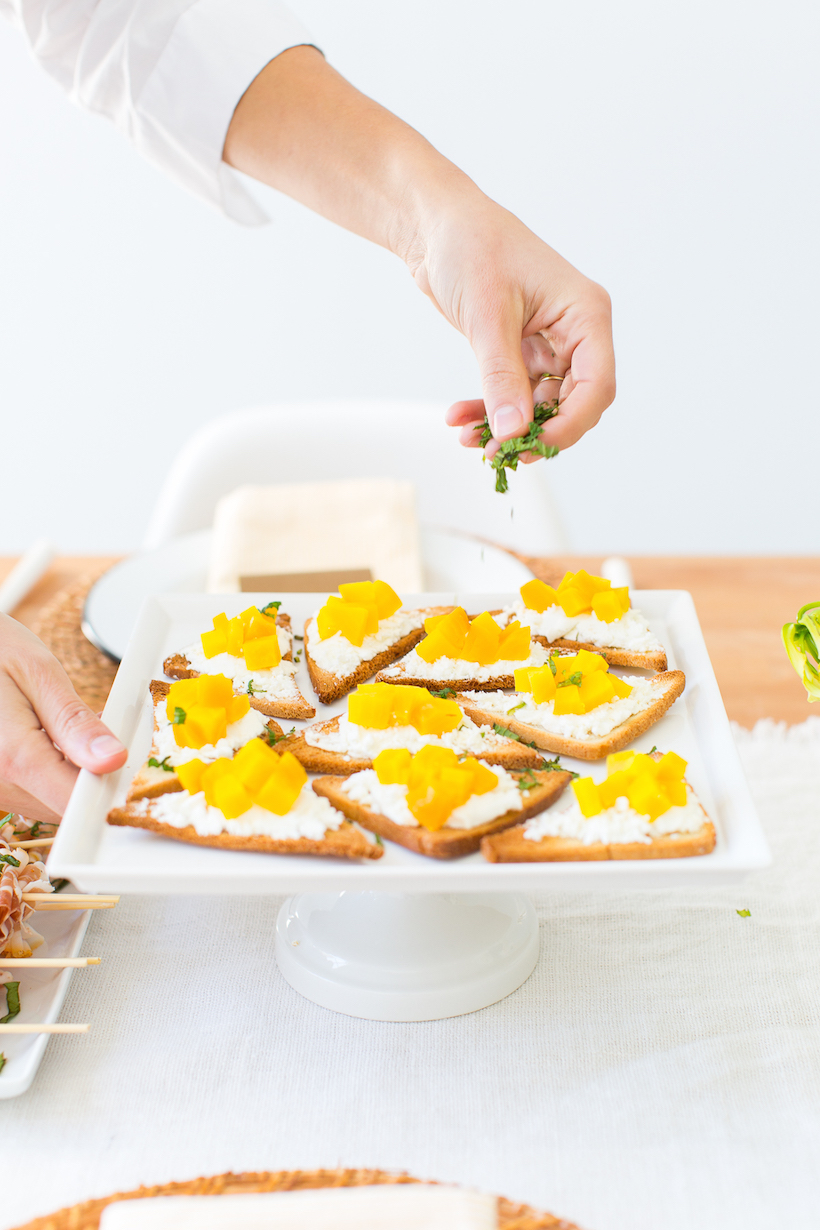 You can also serve up a special drink that's part dessert and part cocktail. This Mint Milkshake with a Kick comes from Mirror80, and it couldn't be any easier to create. Top it off with sprinkles, fresh mint and a colorful straw, and you're set!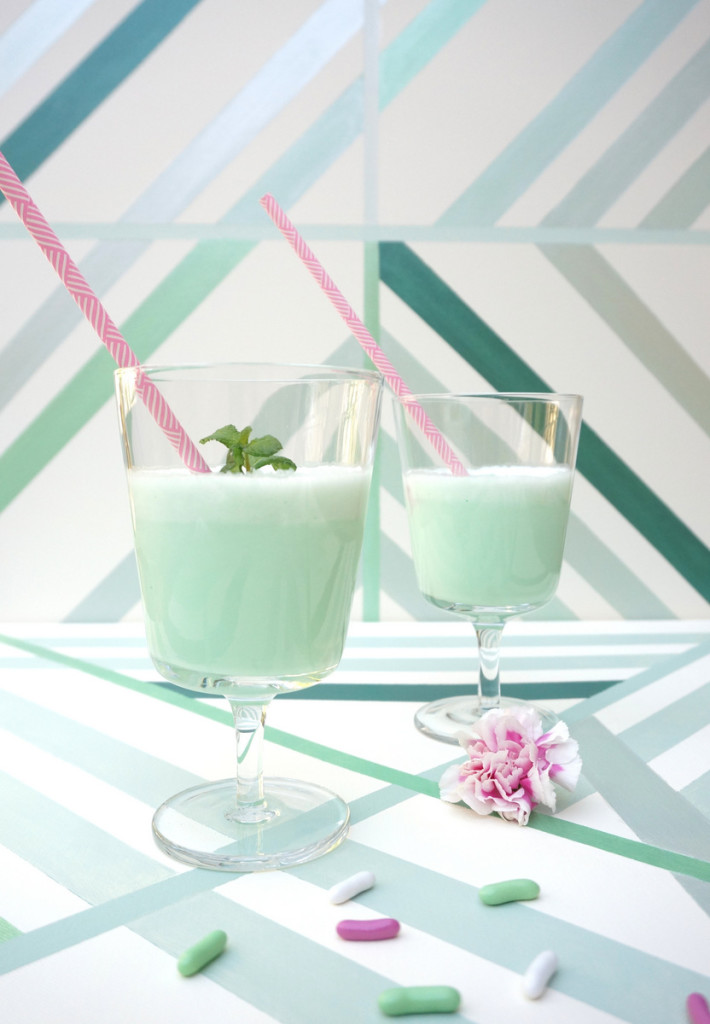 Creative Easter Gifts & Treats
We end today's post by checking out a few interesting Easter gift ideas for your nearest and dearest. Instead of gifting your loved ones with sweets, craft them pillows inspired by dessert! These adorable DIY Circus Animal Cookie Pillows are from Studio DIY: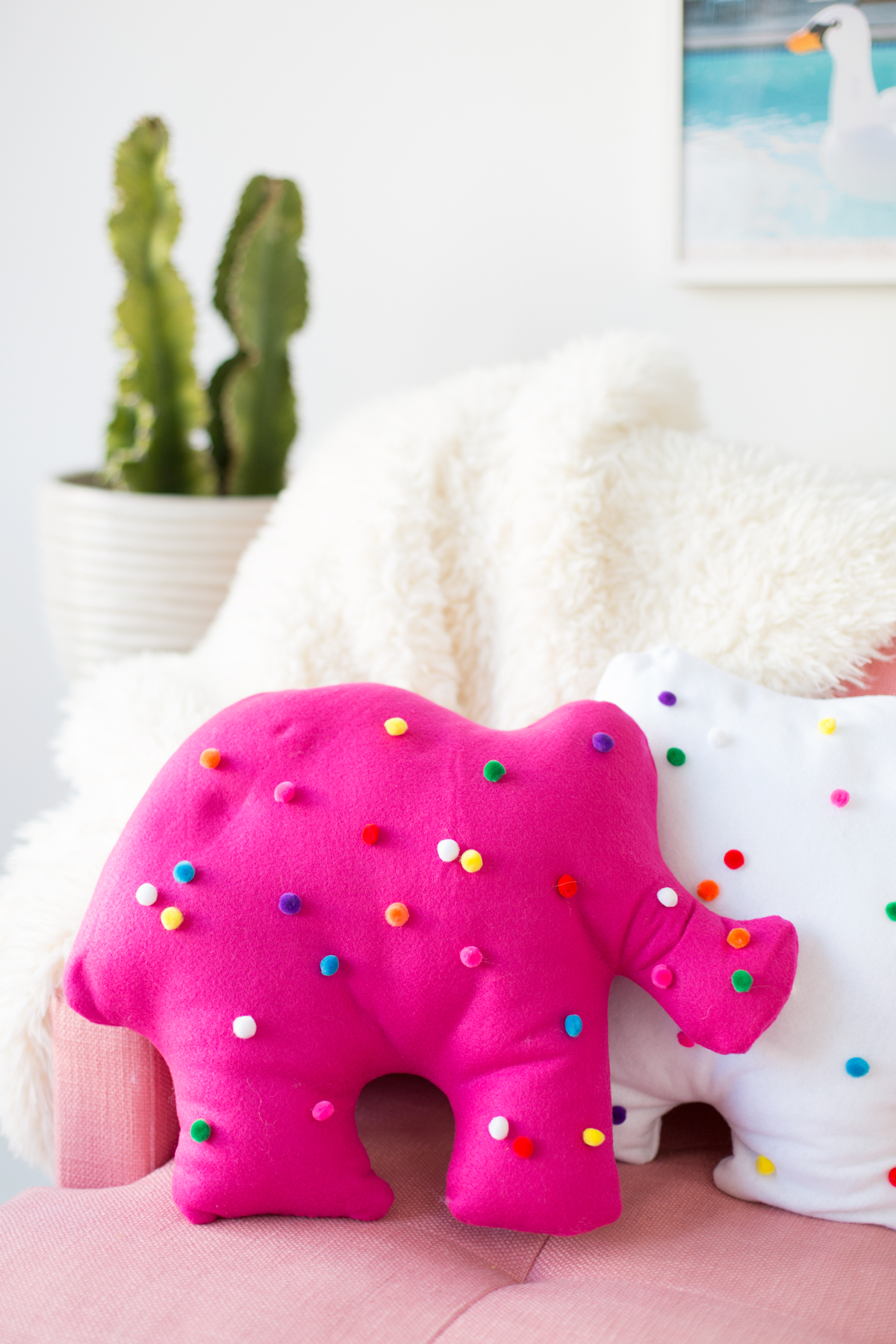 And just to prove that pom pom pillows are indeed making a statement this season, we've included this equally fabulous Mini Pom Pom Pillow DIY from A Beautiful Mess. So colorful, so whimsical, and so perfect for the design lover in your life.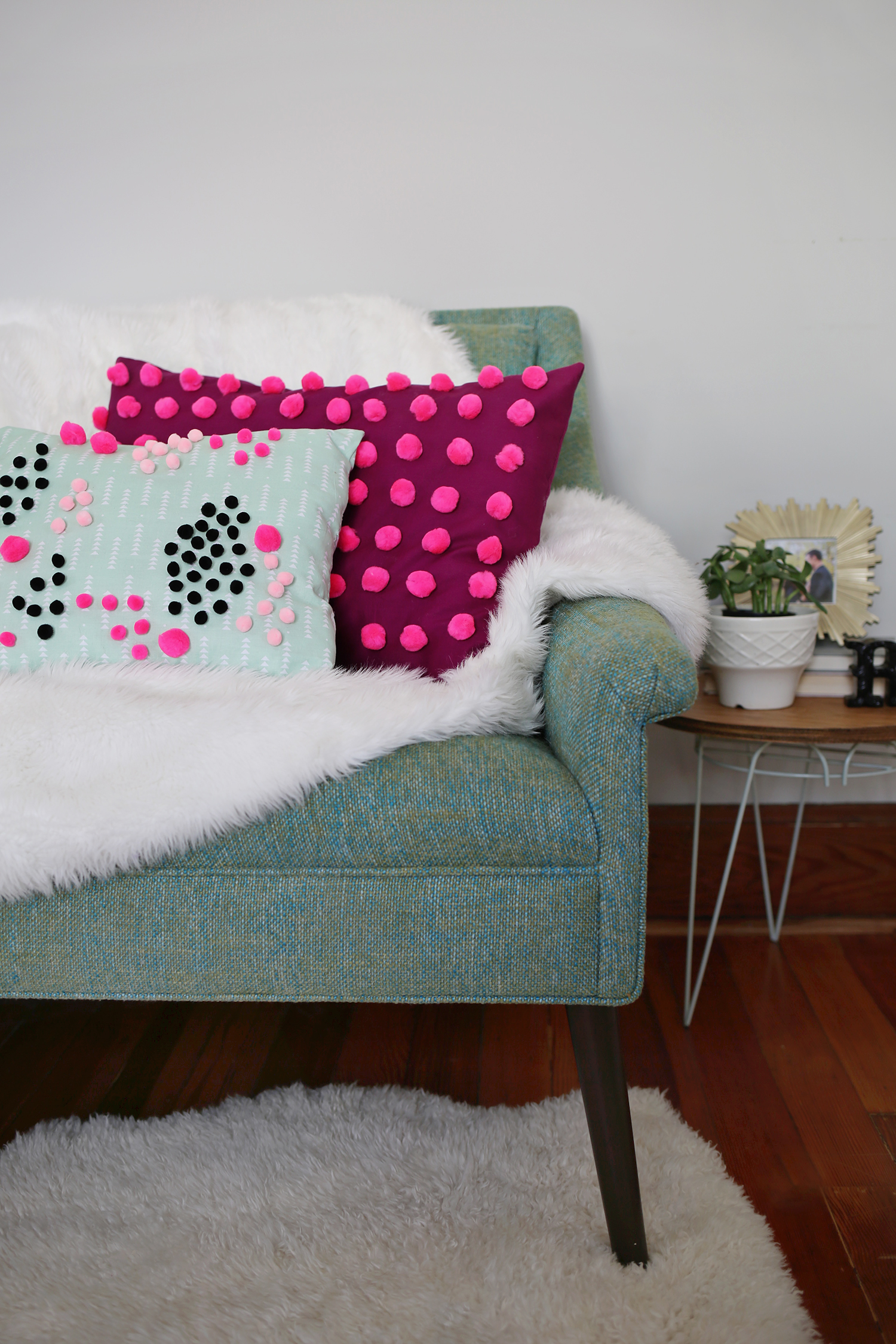 While these DIY Gem Magnets from Proper are not edible, they definitely look good enough to eat. Plus, they're as useful as they are eye-catching: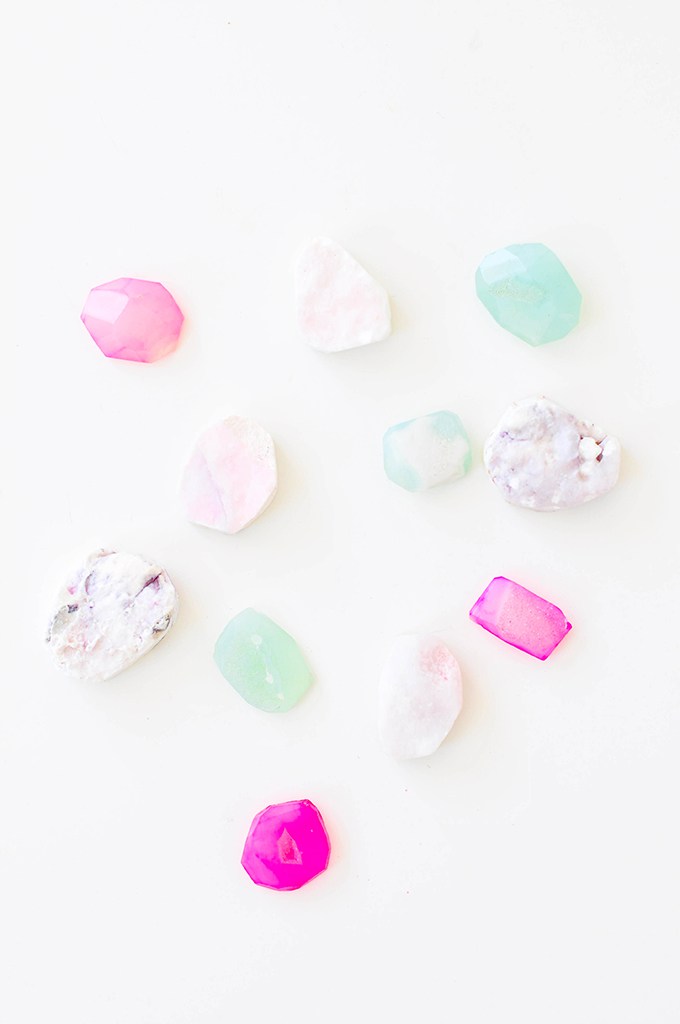 Last but not least, help your loved ones indulge this spring by crafting some DIY Bath Bombs to include in their Easter baskets. As fragrant and fresh as the blooming flowers outside your window, they're a nice alternative to candy this Easter. Get the full tutorial at Proper: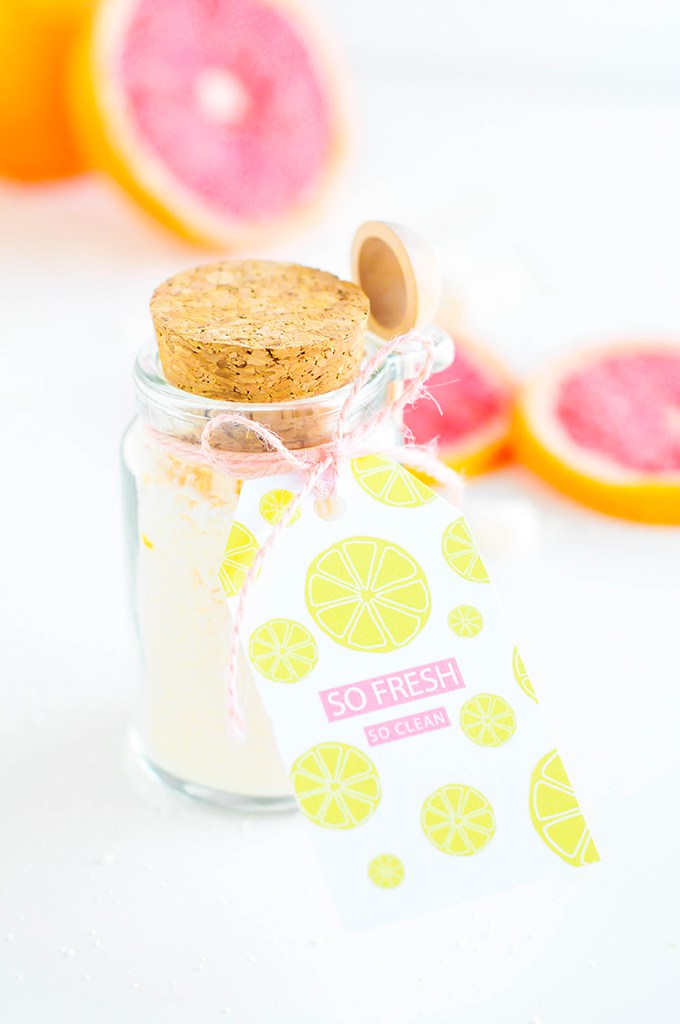 We at Decoist wish you and yours a delightful Easter with the people you care about! We hope today's post has given you some inspiration as you prepare for the big day.