There is something special and comforting about the appearance of natural, knotty pine wood in an interior space. Perhaps it's the contrast of something very natural in an interior space – or perhaps it's the eerily beautiful shapes crafted by the knots in the wood – organic patterns arranged only by Mother Natural and decades of undisturbed growth. Whatever it is, the beauty of knotty pine wood is unmistakable and is uniquely distinct when placed inside a modern or contemporarily designed interior.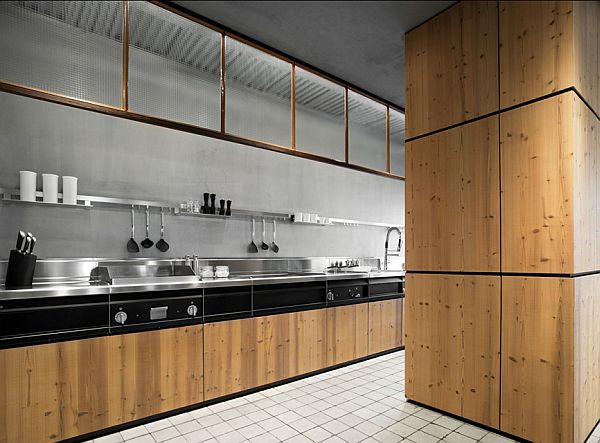 If you're a fan of the knotty pine look, then Minacciolo's Natural Skin kitchen will likely be a vision you won't soon forget. The contrast of the stainless steel countertops, slick black accents and simple, imperfect grey tiled floor against the natural pine is sure to please. Somehow these extremely dissimilar materials blend and swirl into something that somehow looks very ordinary and effortless. Best of all, this kitchen by Minacciolo offers many secrets – such as the hidden drawers placed just below the stovetop that close into a practically seamless wood paneling. This simple and masculine kitchen style is sure to wow both avid chefs and non-cookers alike.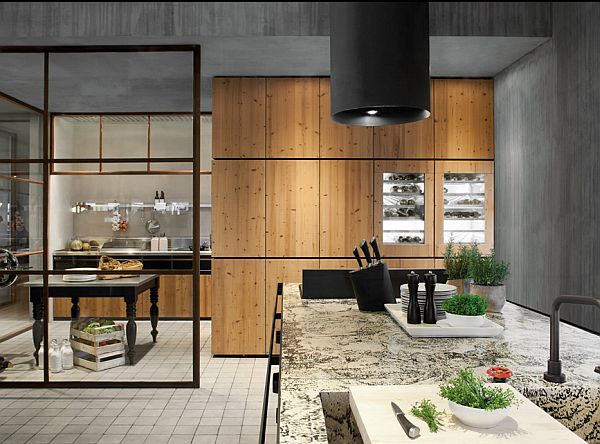 Once you see the Natural Skin kitchen by Minacciolo, it's likely that you'll forget almost everything you know about modern kitchen concepts. (found on Trendir)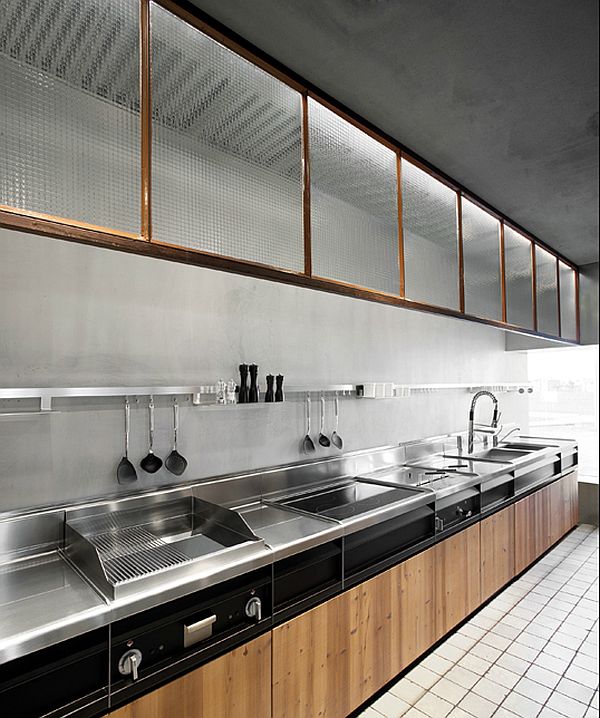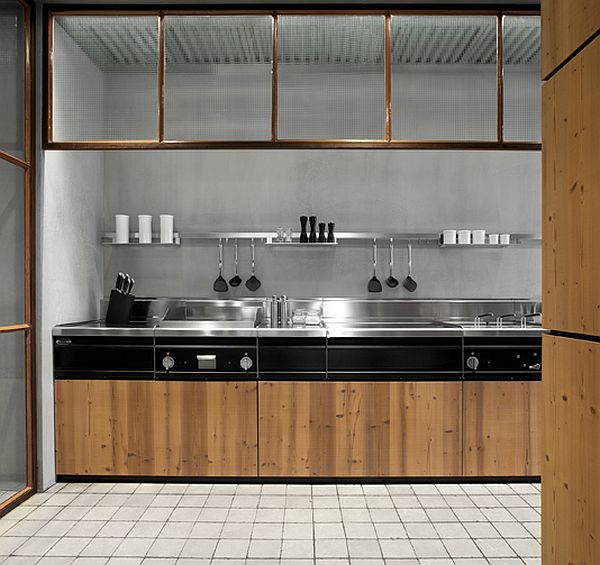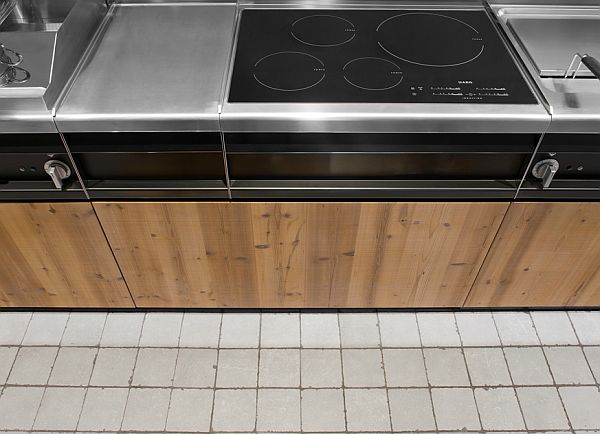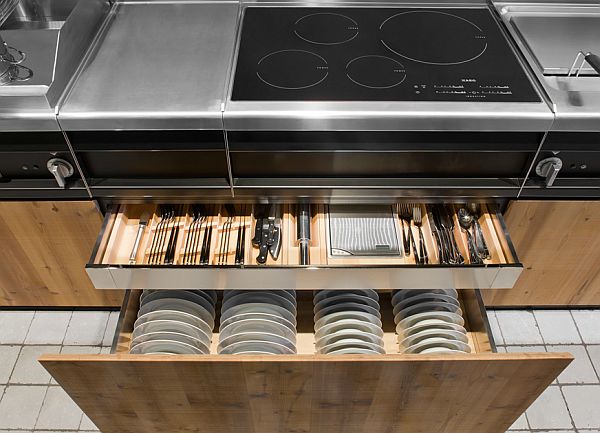 Liked the story? Share it with friends.