It is absolutely no surprise that when it comes to contemporary homes, it is the synergy between the structure and its environment that is increasingly becoming the top priority for homeowners. This could range from something as simple as framing the distant mountain views to perfection, or a much more complicated task that allows the residence to blend in with the landscape in every sense of the word. Nestled on a beach strip in Guarujá, São Paulo, Brazil, House MZ is all about connecting an existing home with its natural surroundings in the most luxurious and exquisite way possible.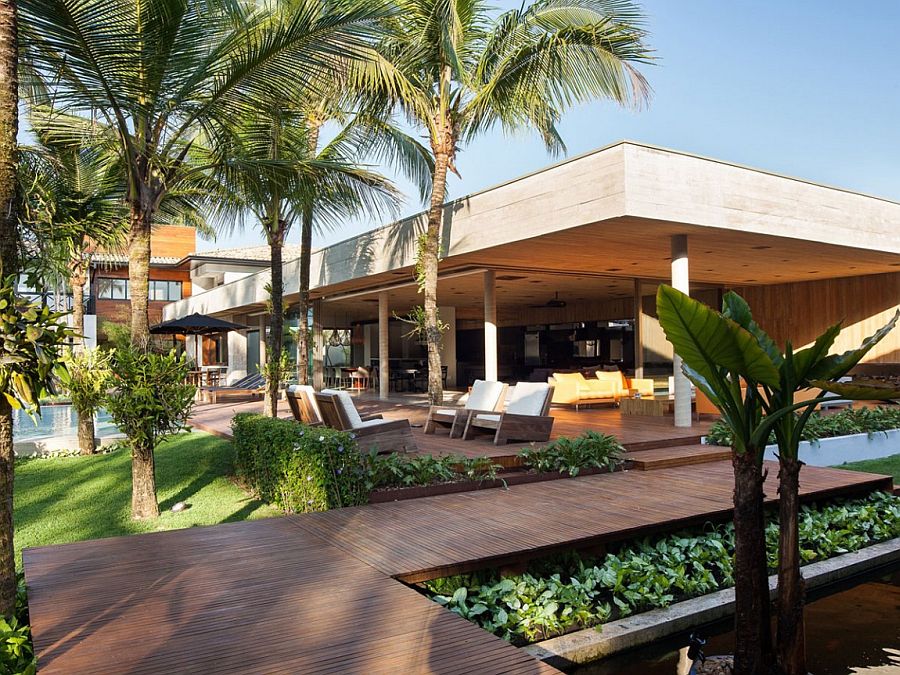 Designed by Basiches Arquitetos, it is the stunning contemporary pavilion that is the true showstopper here, as it acts as a lovely transitional zone between the home that already sits on the lot and a fabulous backyard, complete with an infinity pool and ample greenery. The new pavilion sits next to an older counterpart that has been revamped to house a fabulous spa zone, while the more traditional home in the backdrop was slightly tweaked to fit into the more modern narrative. With a fair-faced concrete structure, timber-clad interior and elegant walkways all around, this chic and relaxing hub is the new nerve center of the house.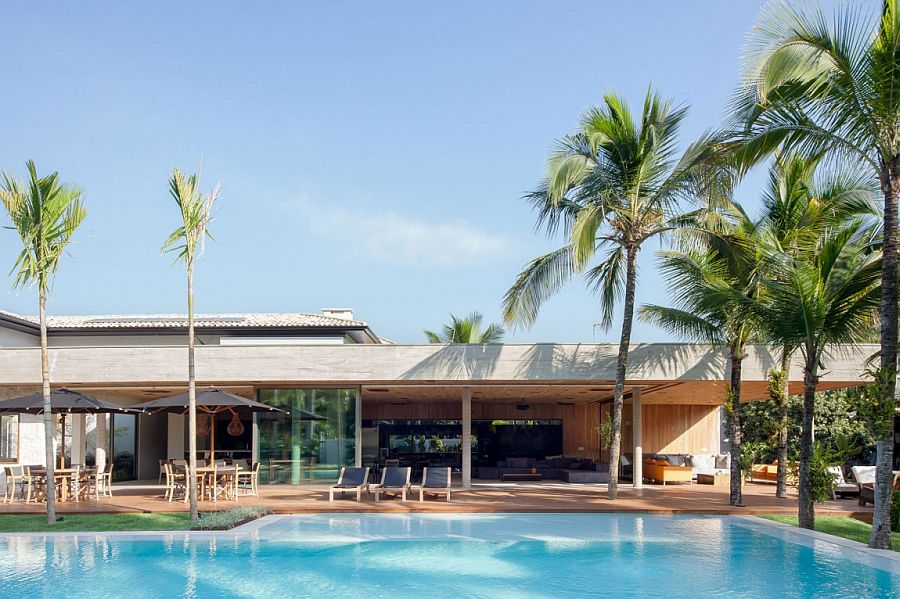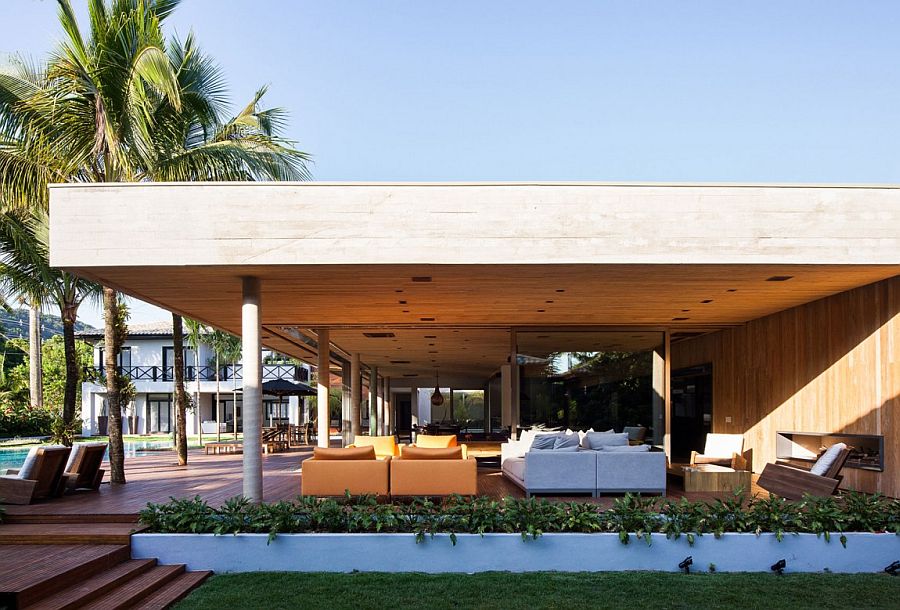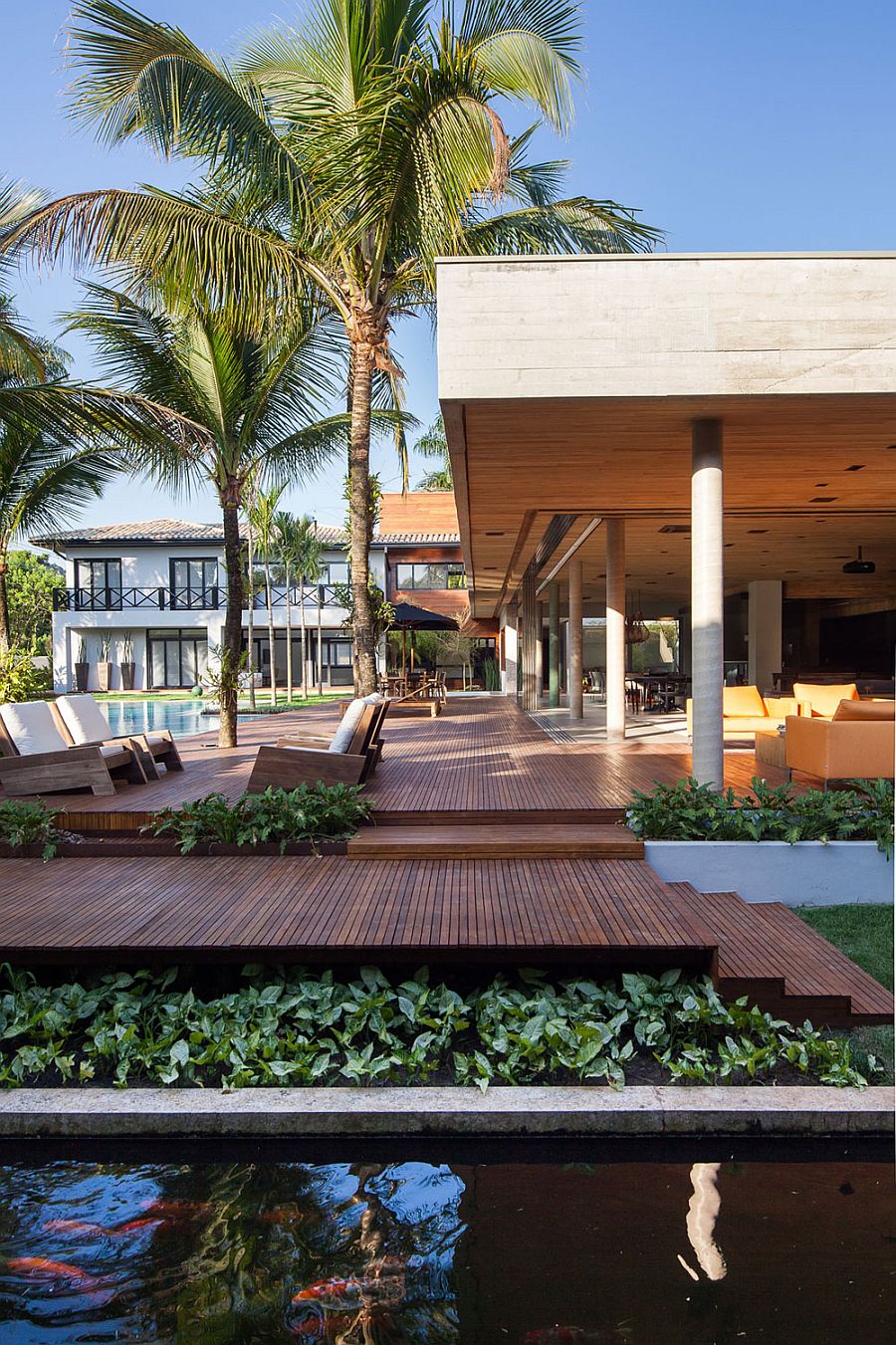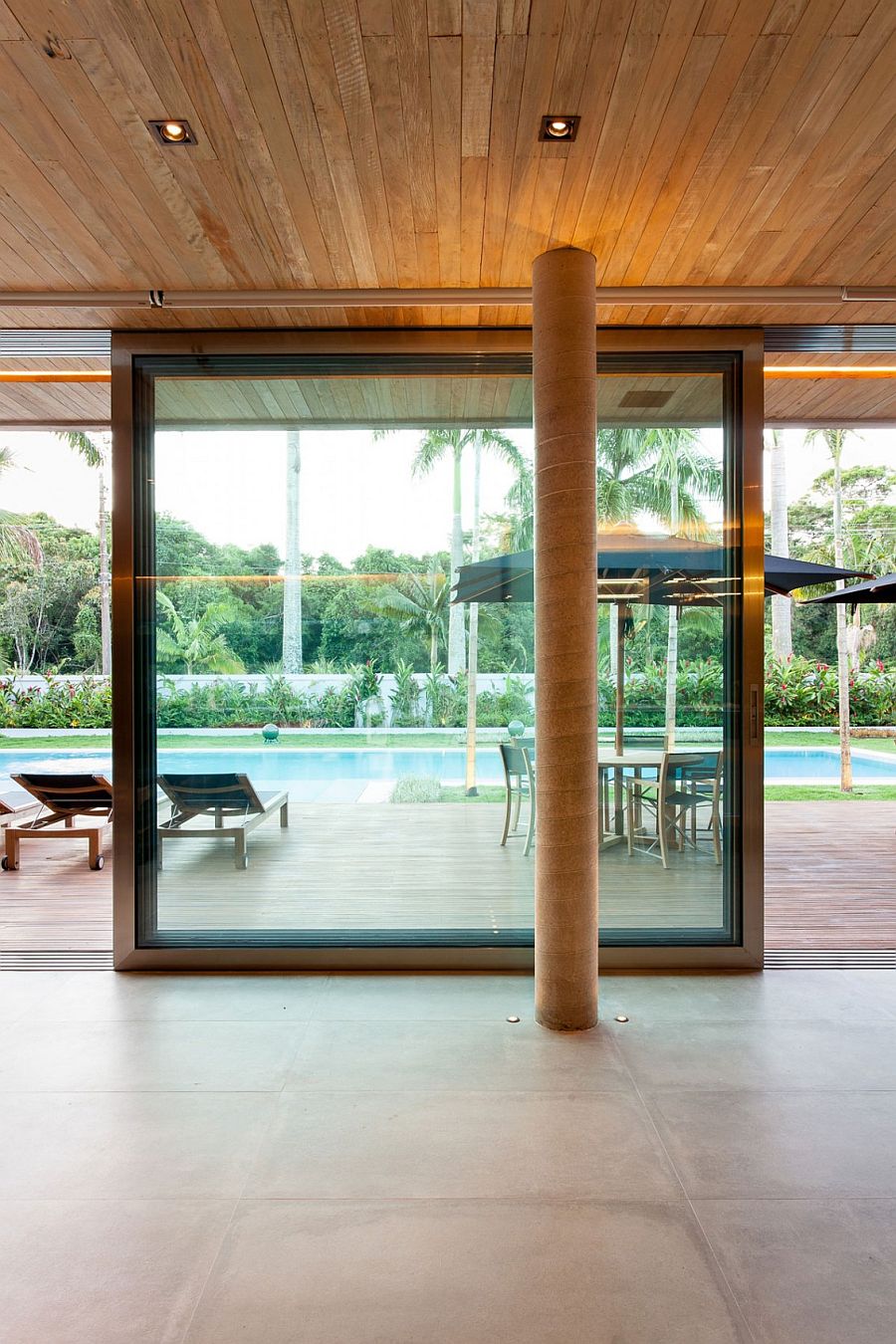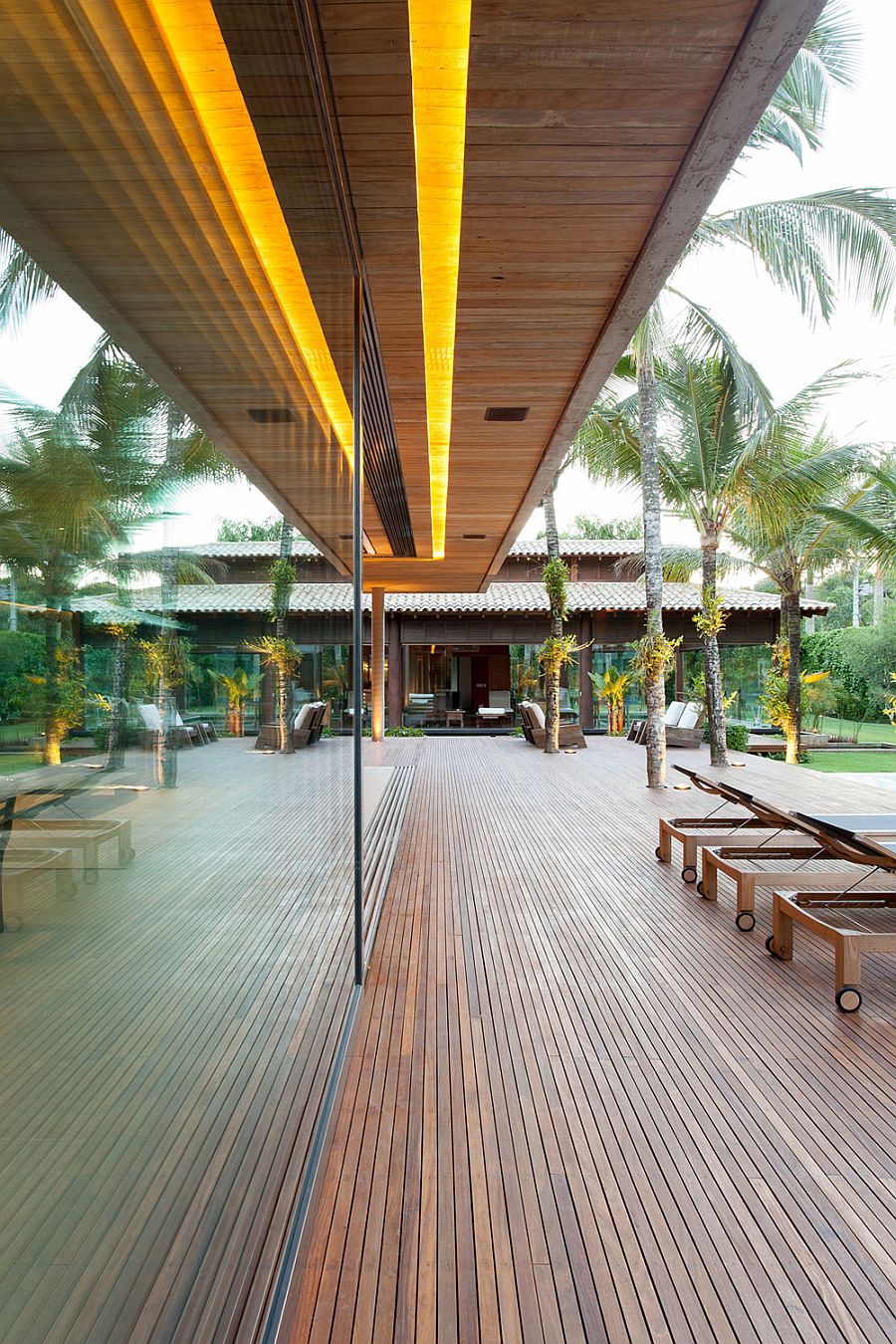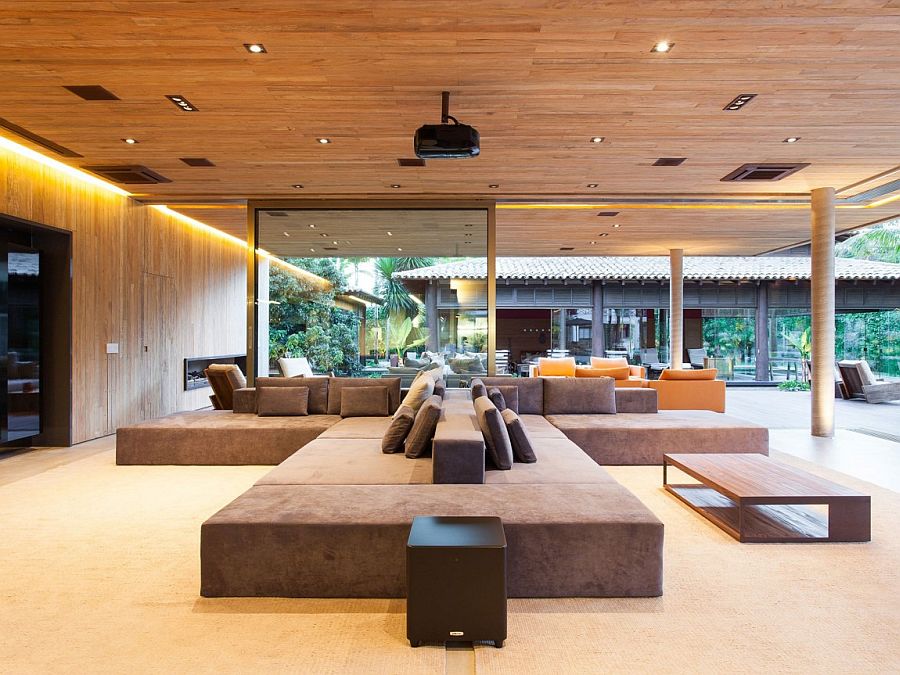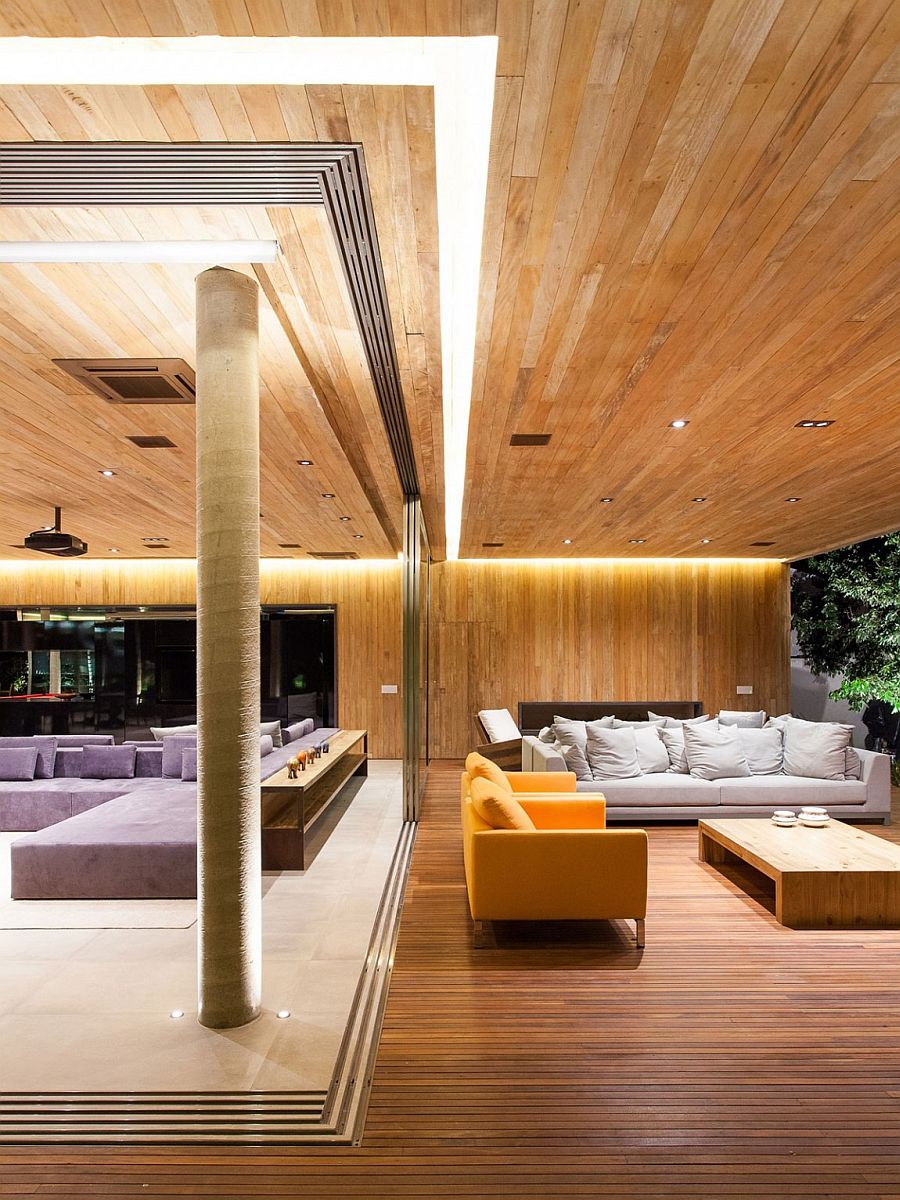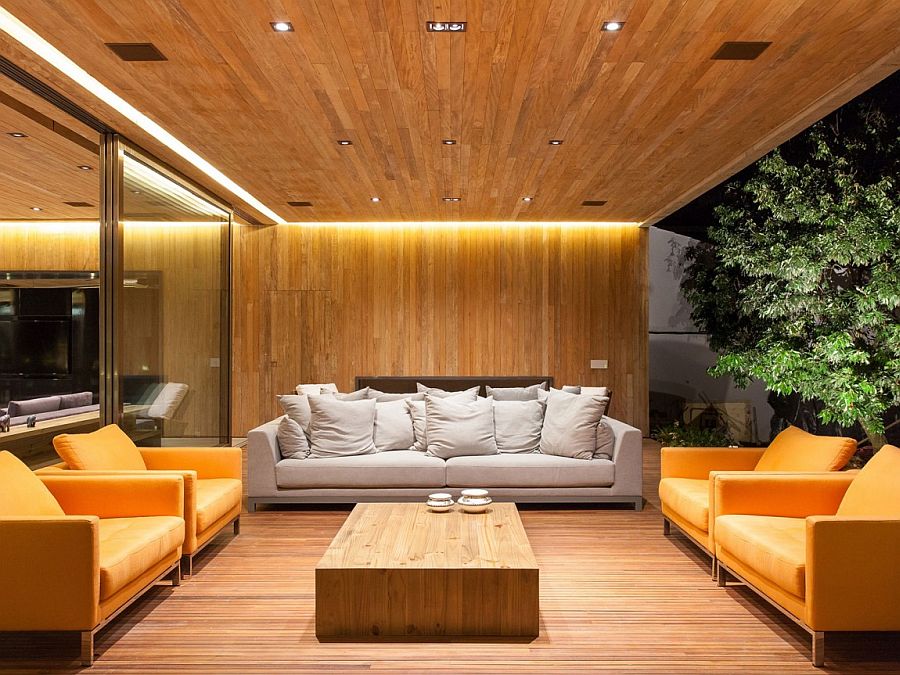 Apart from a large sitting area and multiple outdoor relaxation zones, one also finds a state-of-the-art kitchen and spacious dining area inside this sparkling space. Sliding glass doors, beautiful LED lighting and plush décor complete this inviting and expansive addition to the classy Brazilian home. [Photography: Ricardo Bassetti]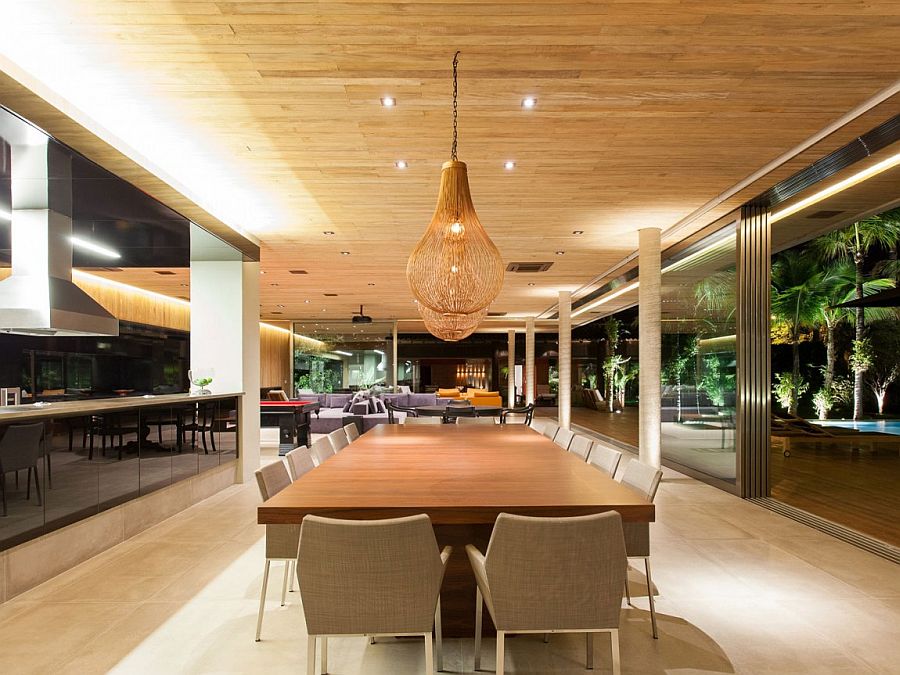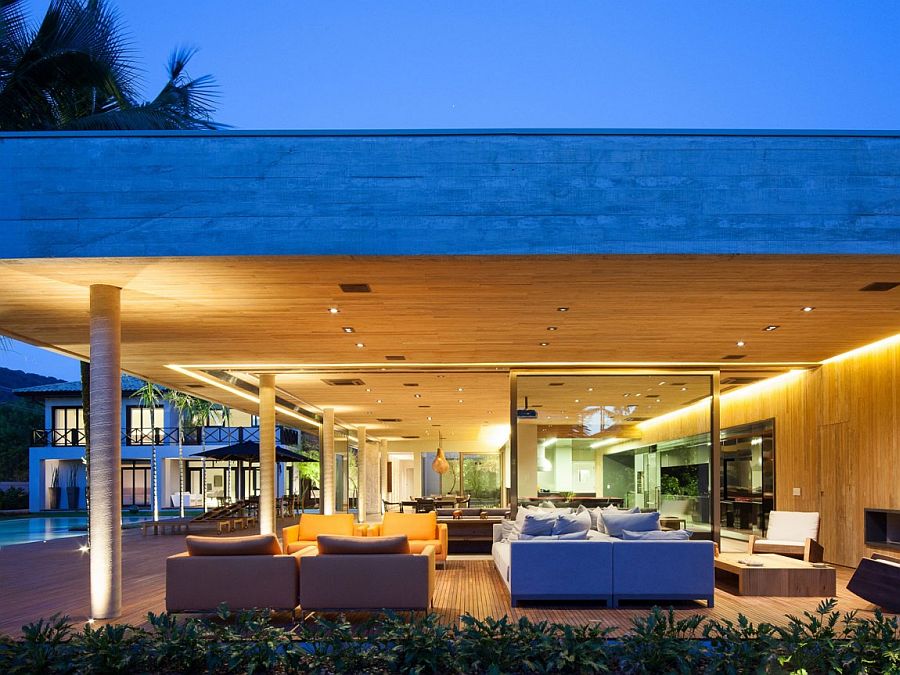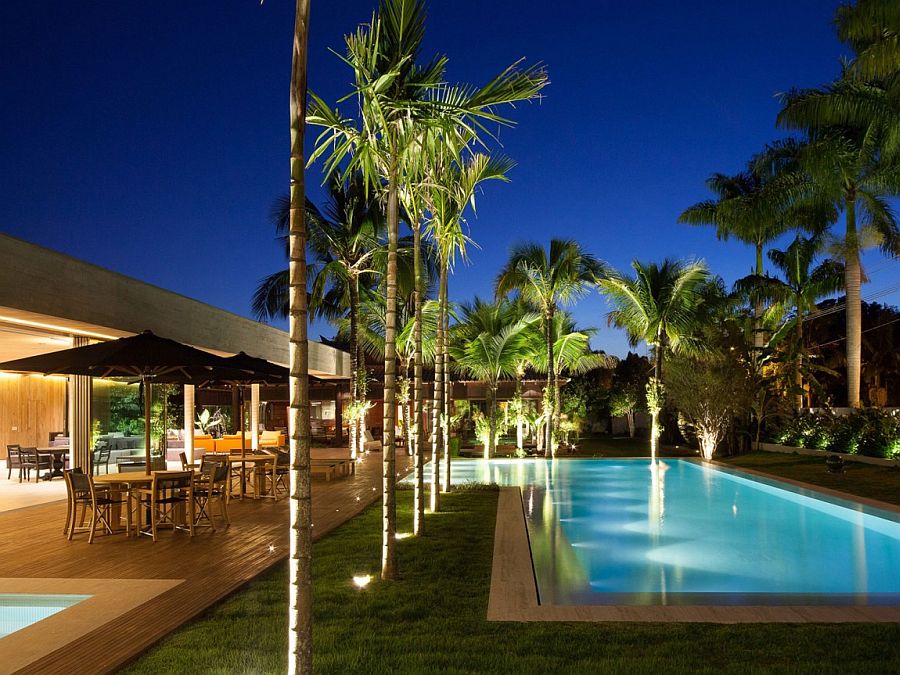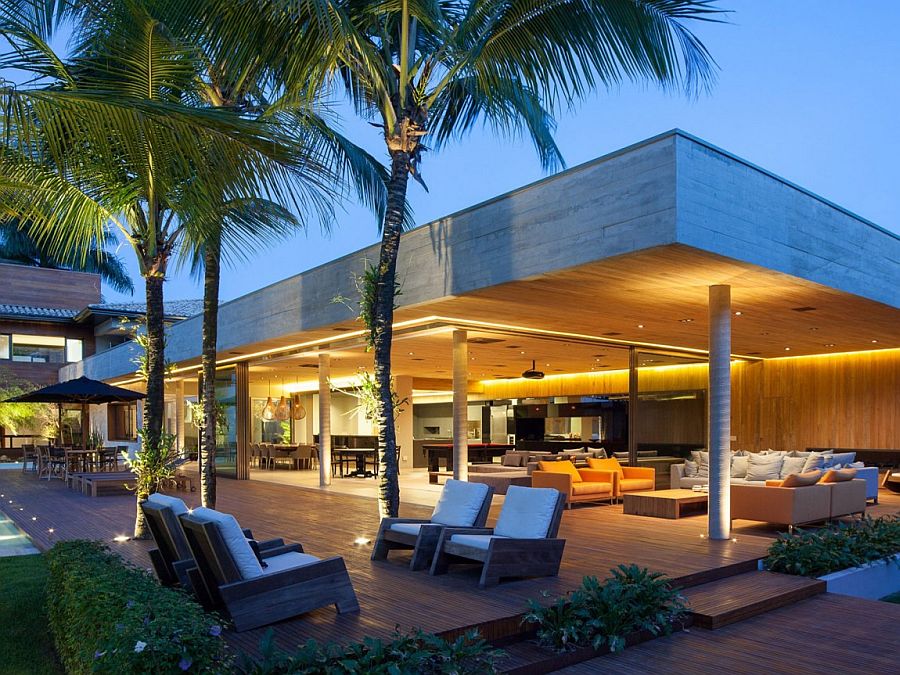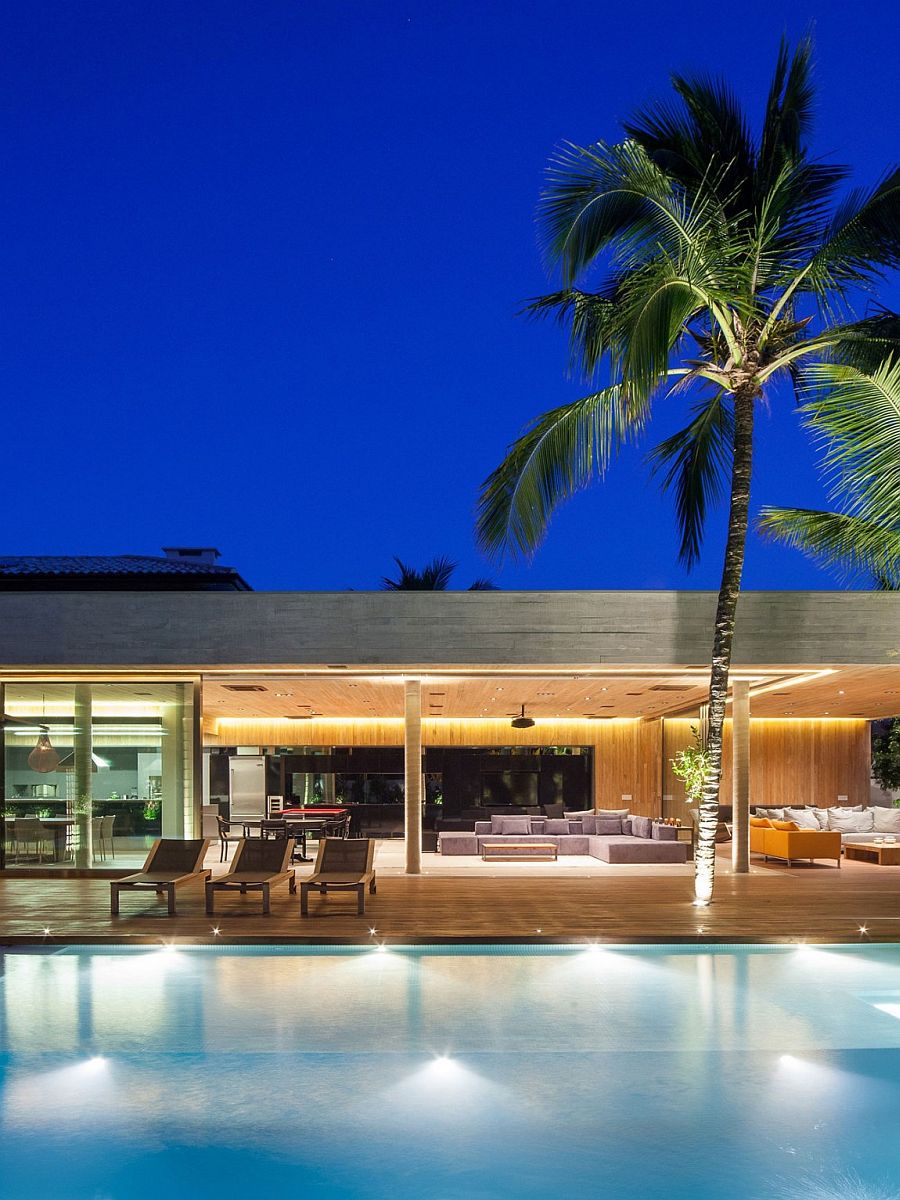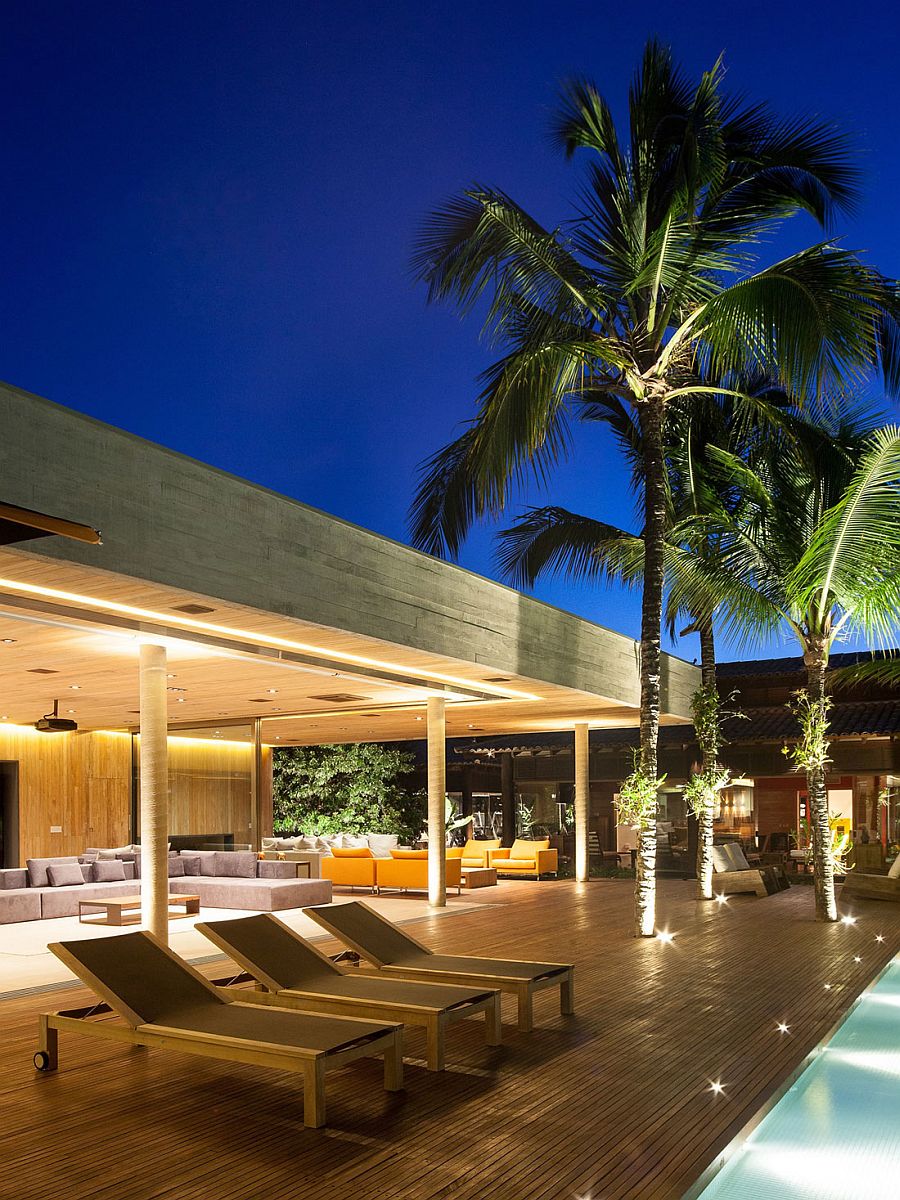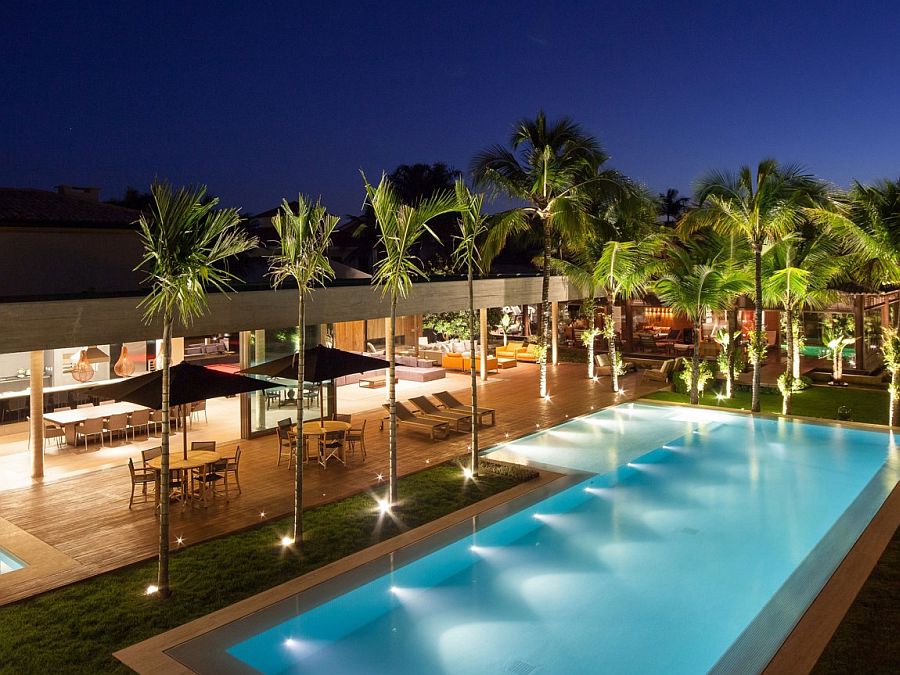 Liked the story? Share it with friends.