Mountain House, designed by Van Der merwe Miszewski Architects is a superb home located near Table Mountain, Cape Town, South Africa. The residence displays a gorgeous and lavish exterior and has stunning views.
The architects wanted to achieve the least impact on the site, so, in order to do this, the house is embraced by five pavilions which are tucked into the sloping terrain. These pavilions are built like leaves that have fallen down the mountain in order to obtain a great visual impact.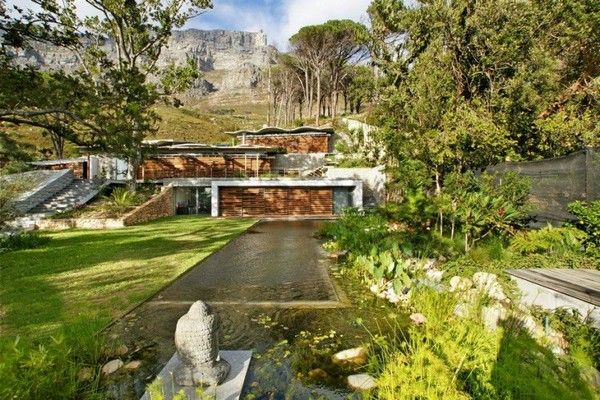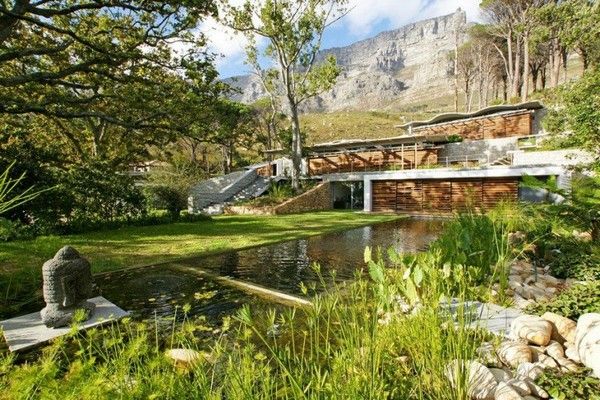 Living spaces have been built using a traditional method which implies inserting stone walls into the landscape. Everything is made to be in tune with the surrounding environment, to show off the natural beauty of the landscape. Moreover the house has an eclectic flair due to the combination of modern and rustic elements. It has big, open spaces with huge windows that bathe the house in natural light. This lovely home also presents some interesting features, such as the shelves positioned on all four walls of a room, which serve as storage space for books and other decorative elements.
Mountain House is a serene residence where everything is in chime with the landscape. It is a once in a lifetime opportunity, a place that is unique and interesting, a sanctuary for you and your family.