A sales center for high-end condominium suites, a venue for top-notch art exhibits and a perfect setting to showcase original and inspired artwork and décor, the Art Shoppe Lofts + Condos in Toronto is many things rolled into one. Designed by Cecconi Simone, the fabulous sales center serves as a breathtaking contemporary gallery while offering a glimpse into the futuristic condominiums that are set to take shape on the same lot. The sophisticated model suite and model loft inside the center instantly captivate you with their stunning aesthetics, a wonderful blend of high-end finishes and an ambiance that oozes opulence wrapped in minimalism.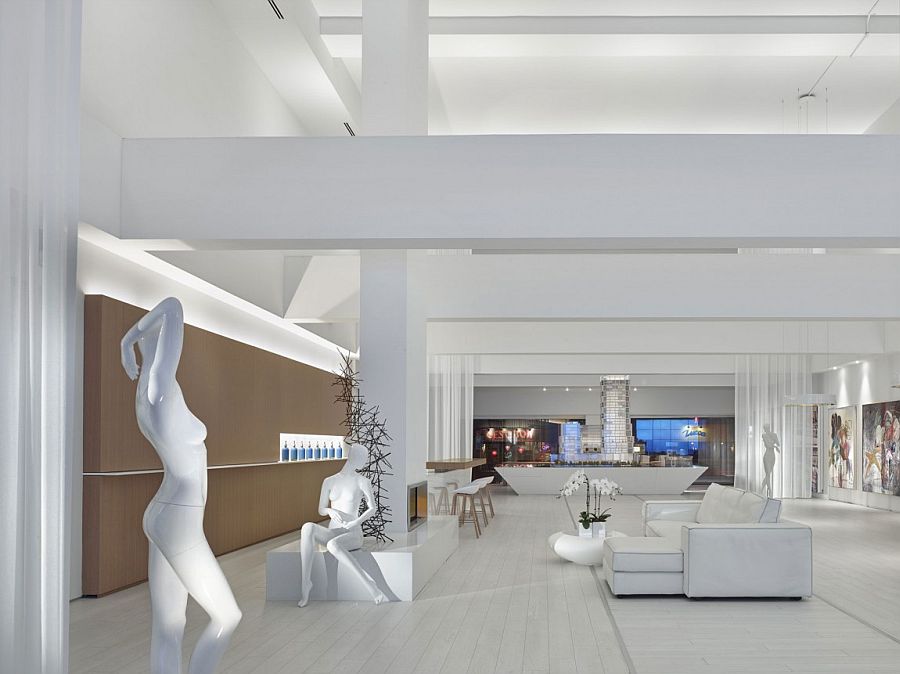 But it is much more than a sneak peek into the future for prospective condominium purchasers, as its gallery-style backdrop presents a perfect canvas for sculptural art pieces and colorful modern wall art, turning it into a visual delight. The sophisticated vibe inside the sparkling hub is enhanced by the two-story-high contemporary fireplace in white, around which one finds the perfect template for a hip and happening social/party zone. A long bar coupled with cozy nooks, daybeds, sofas and relaxed loungers creates an air of both comfort and luxury.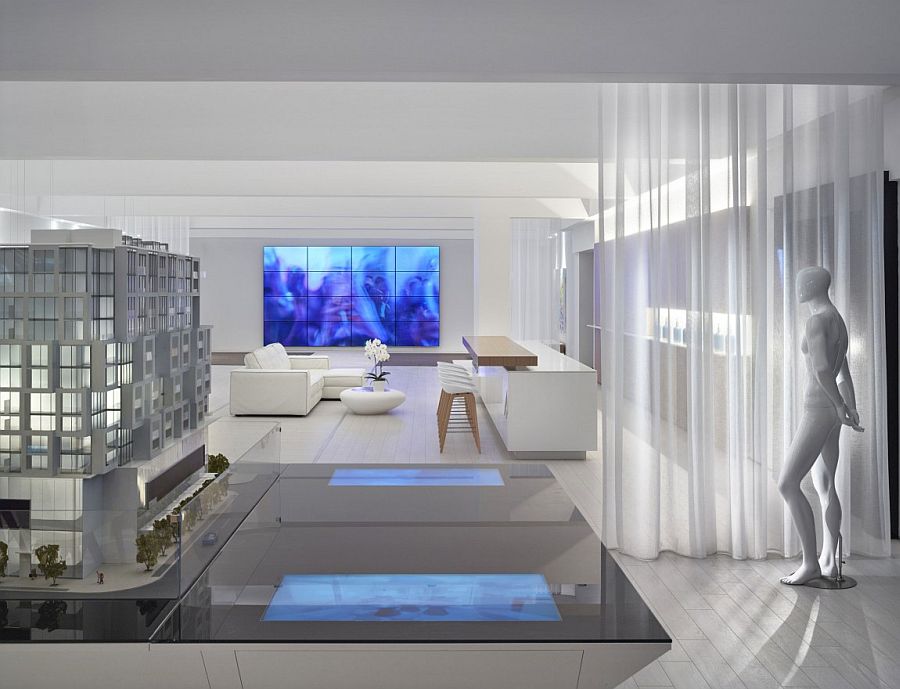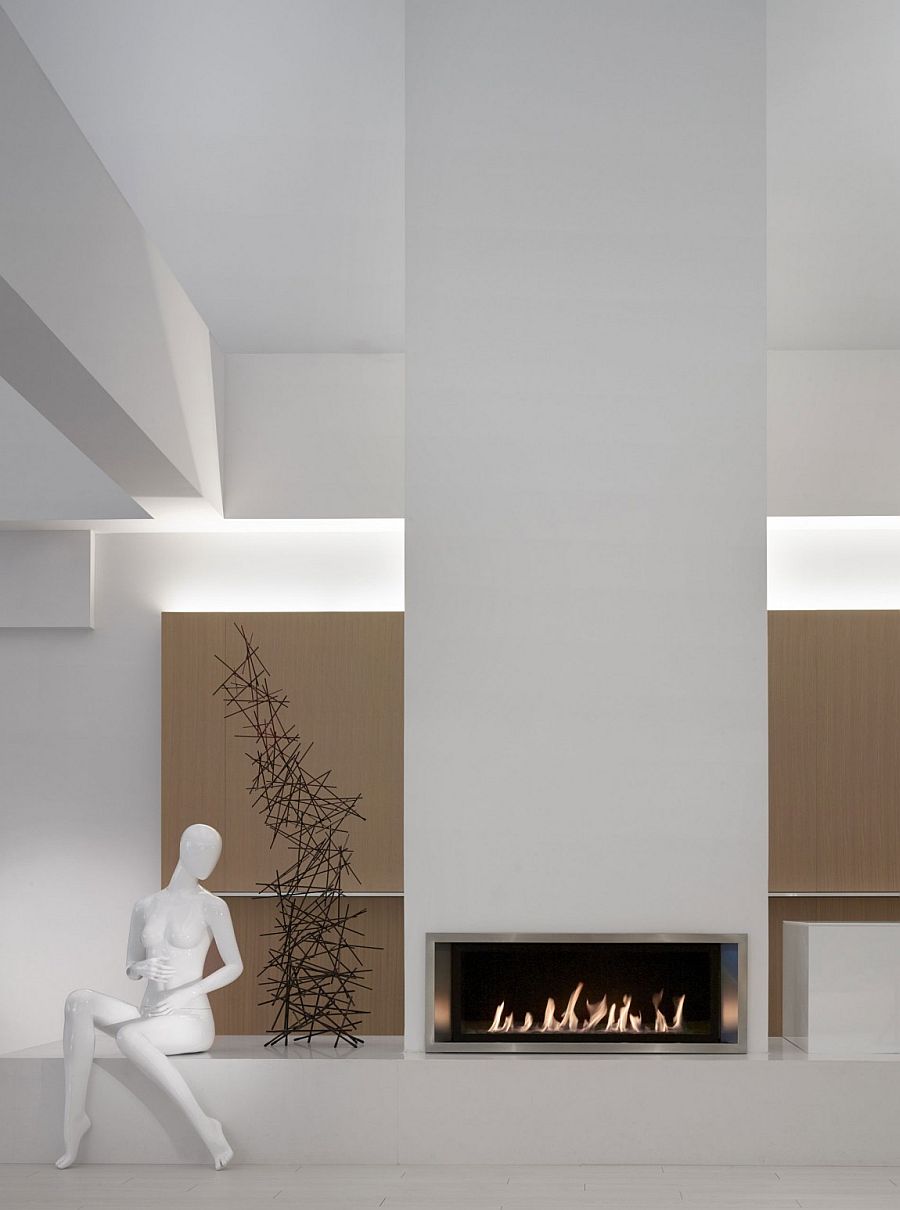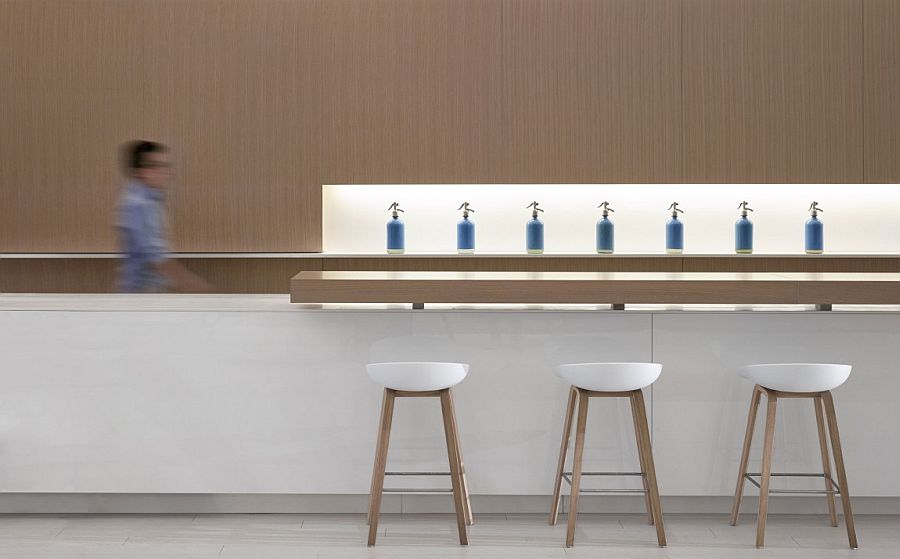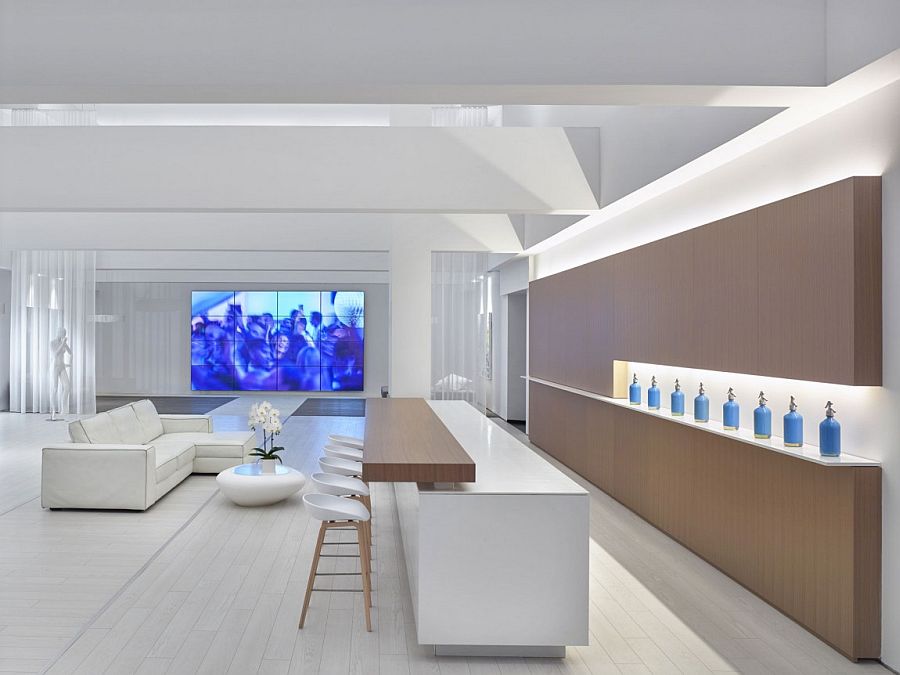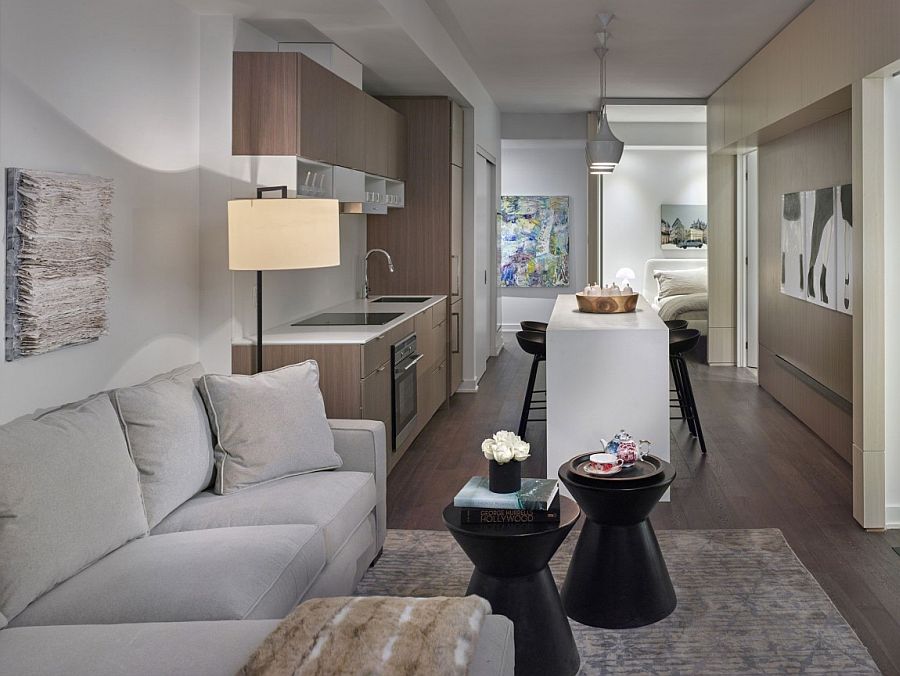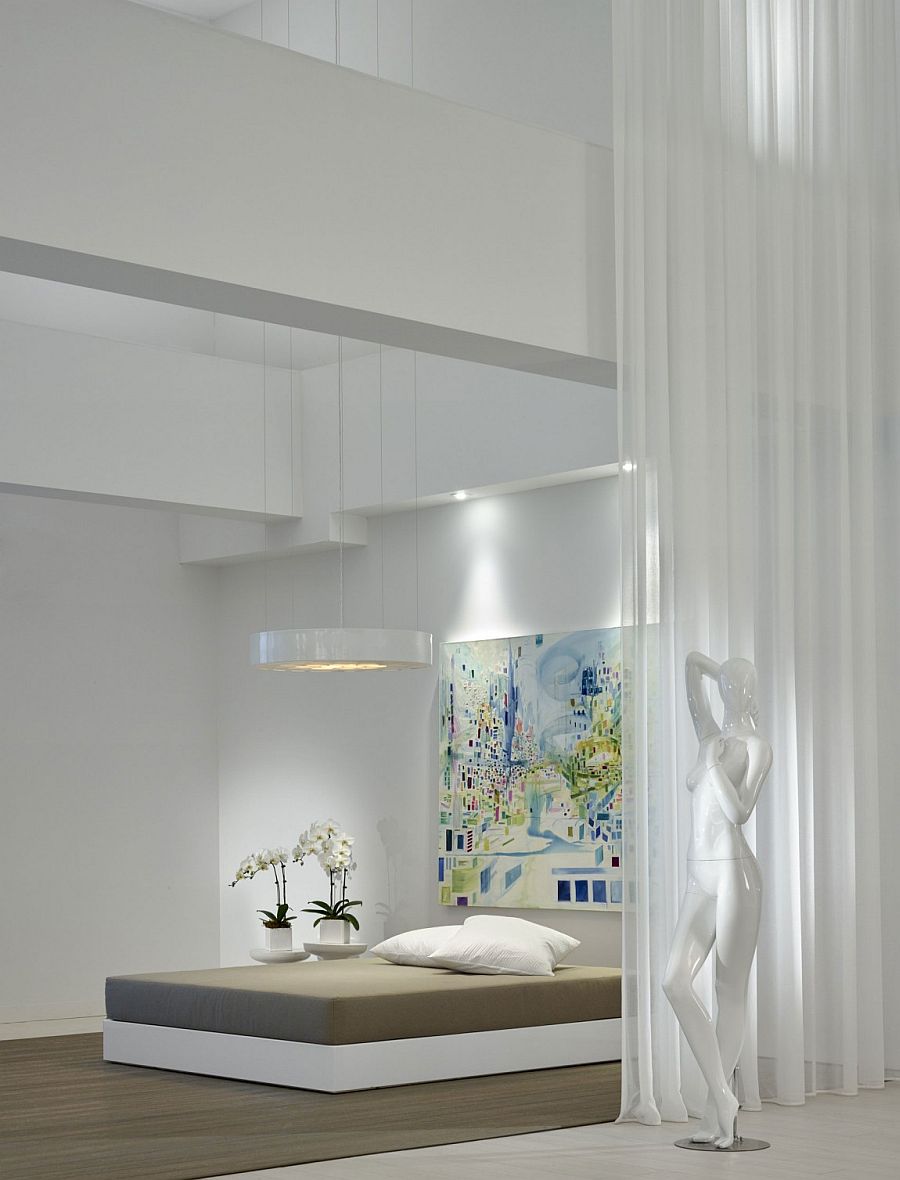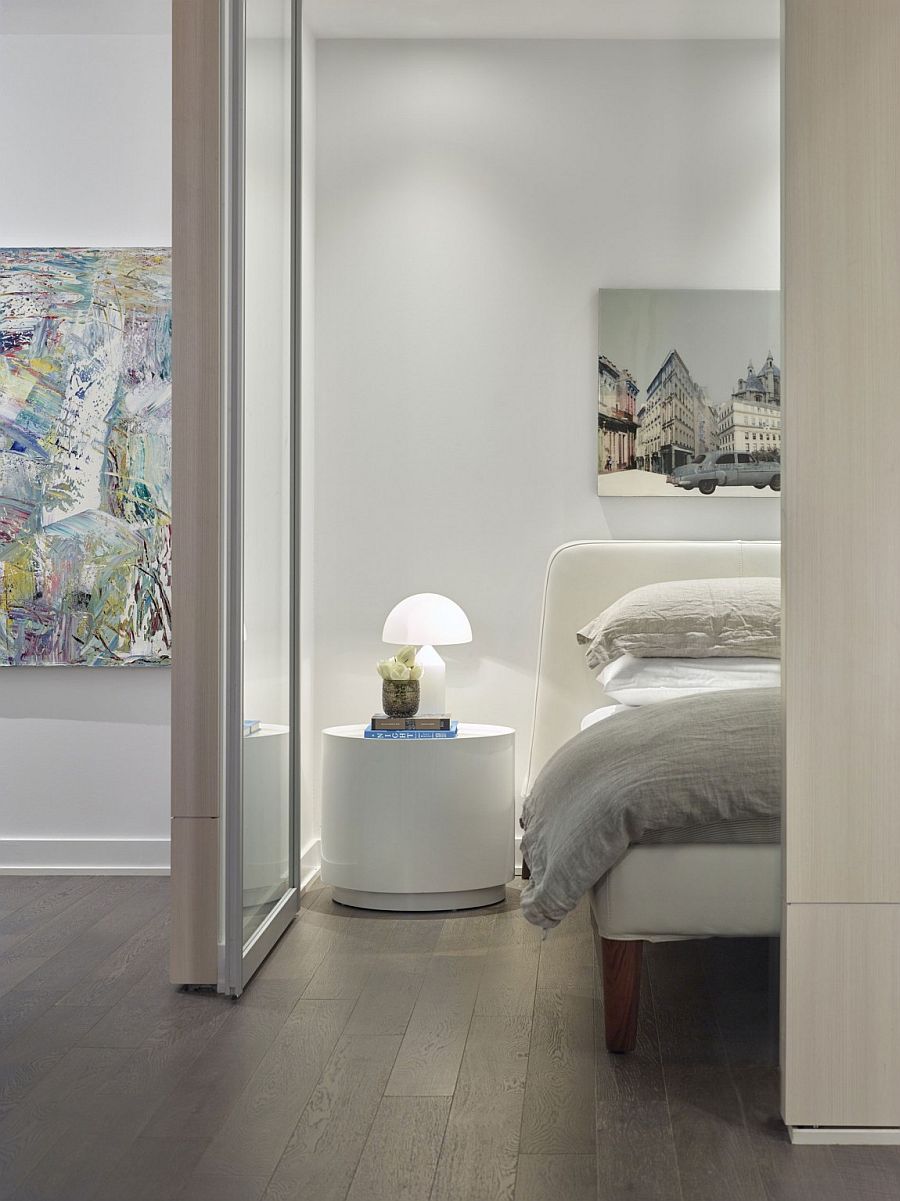 Every room is carefully curated, and the décor choices also reflect the cultured, elegant look that the designers are shooting for. Sections that feature the dramatic dining space in black and the versatile home office that doubles as guest room will leave you entranced, and the sculptural art pieces only enrich the mood further. A splendid display of posh urban panache!