A gorgeous and opulent apartment with spectacular 360-degree views of the New York City skyline and the Hudson River is an integral part of the ultimate American dream. The One Riverside Park is a skyscraper taking shape in the upper west side of Manhattan that promises all the residents of its 219 residential units a perfect backdrop to live their own version of this cherished dream! Since it is the last potentially remaining Riverside South site, the expansive building is set to be home to some of the most sought-after real estate in all of NYC. And adding immense value to these private residences is the silken touch of interior designer Shamir Shah that promises to drape you in luxury.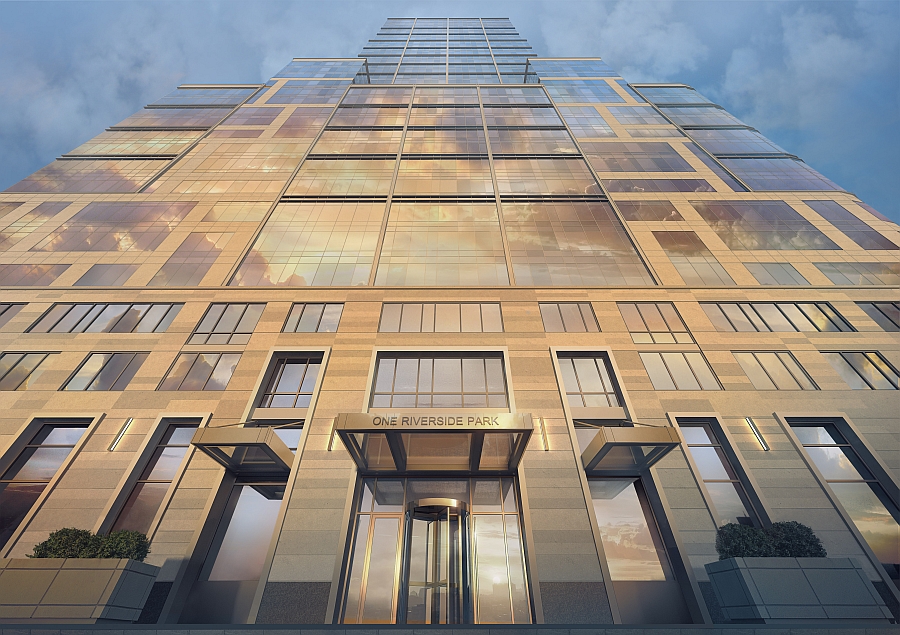 The renowned designer brings his own unique and engaging style to the interiors of this exclusive residential tower with a look that moves away from the mundane and the monotonous. Instead of creating a sterile and super-sleek living environment, we are welcomed with a multitude of hues and textures that exude sophistication and a restrained lavishness. Born in Kenya, Shamir induces warm, inviting shades that borrow from the earthy and organic style of African Design. Yet, the overall ambiance is still kept largely cosmopolitan and is fitting for an elite New York condominium.
The close proximity to the Hudson River obviously means that the backdrop is integrated into the interiors using large glass windows and doors. Iconic views of the Manhattan Skyline as the lights take over make each residence even more amazing and dreamy. Additions in the lobby like the hand-selected mural by New York artist Malcolm Hill make this luxury tower in Riverside South even more alluring for design aficionados… The very best for New York's finest!