Bringing a healthy dose of greenery to a contemporary suburban home is a task that involves ample creativity and demands a reasonable amount of space. Sitting on a sloped lot in the tranquil neighborhood of Wahroonga, Sydney, Australia, this creative residence turns what is generally perceived as a hindrance into an asset! While the street façade of the house give you the impression of an unassuming single-story home, a private walkway flanked by indigenous gum trees leads you to a dramatic two-story pavilion that makes up the central living zone of the Wahroonga Residence. A relaxing and spacious courtyard separates this unit from another pavilion that sits on the opposite side of the lot!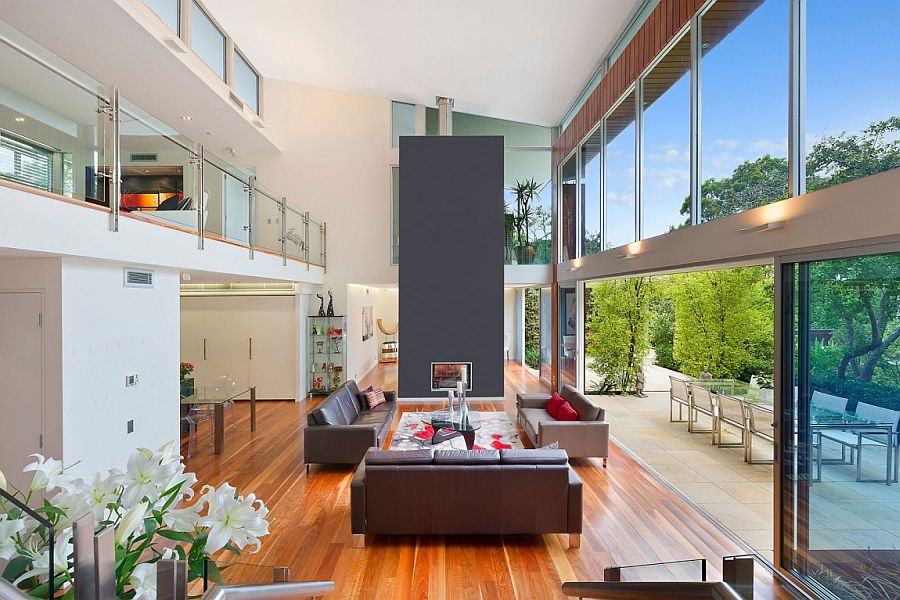 Designed by Darren Campbell Architect, it is the lavish central courtyard of the house that becomes the focal point of the home as it enthralls you with meandering walkways, private sitting and dining nooks draped in ample greenery, and of course, the large swimming pool that offers something for every member of the family. The front pavilion with its large glass doors opens up completely towards this majestic courtyard, and even the kitchen and dining space seem constantly connected with the natural heaven outside.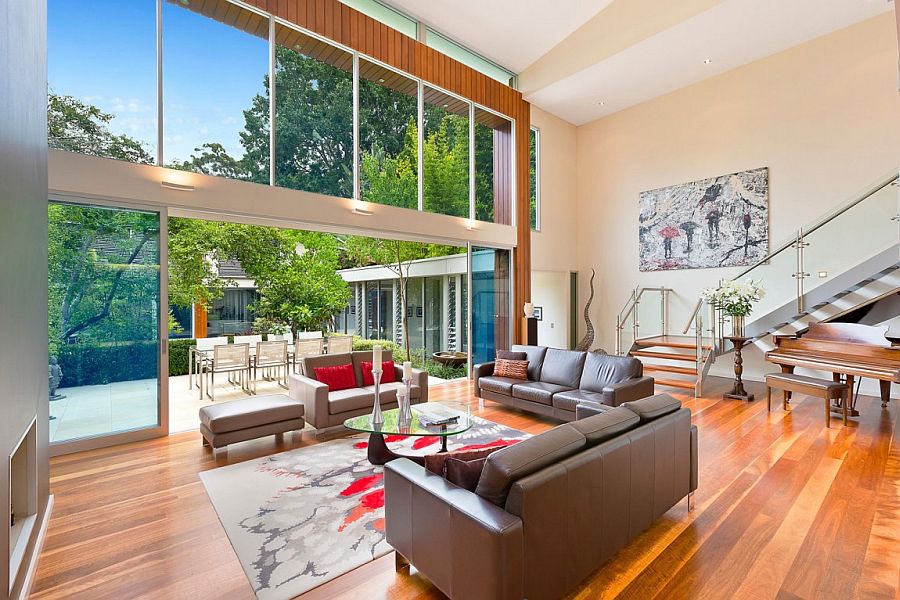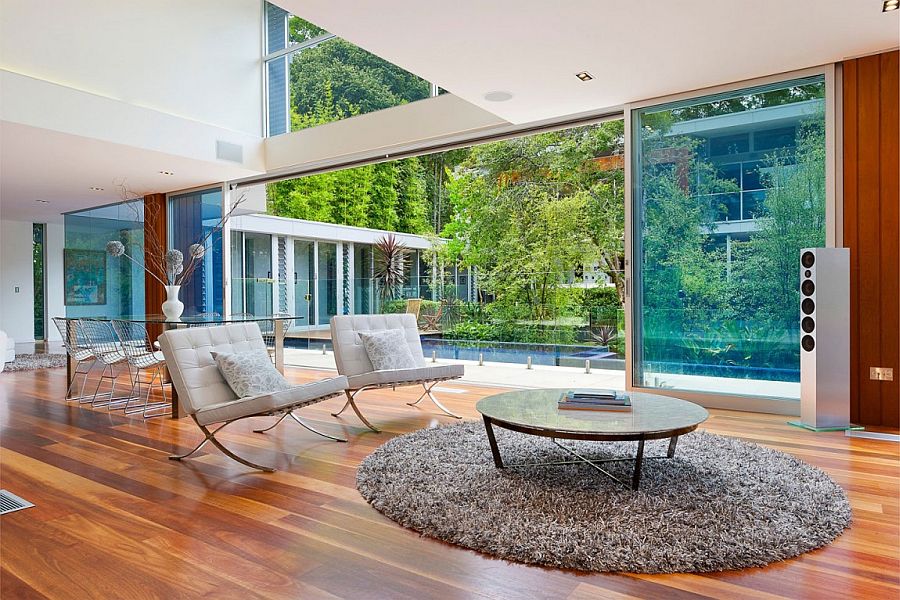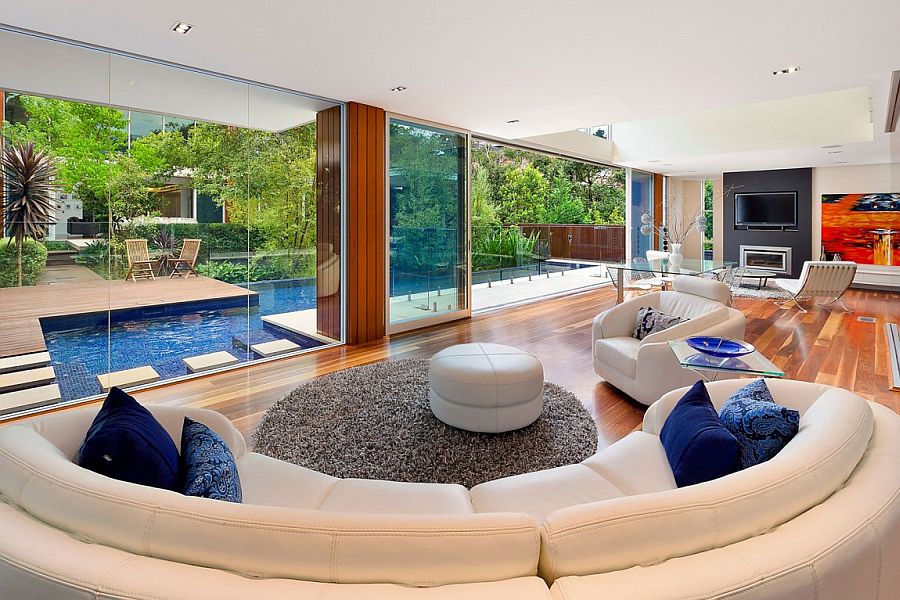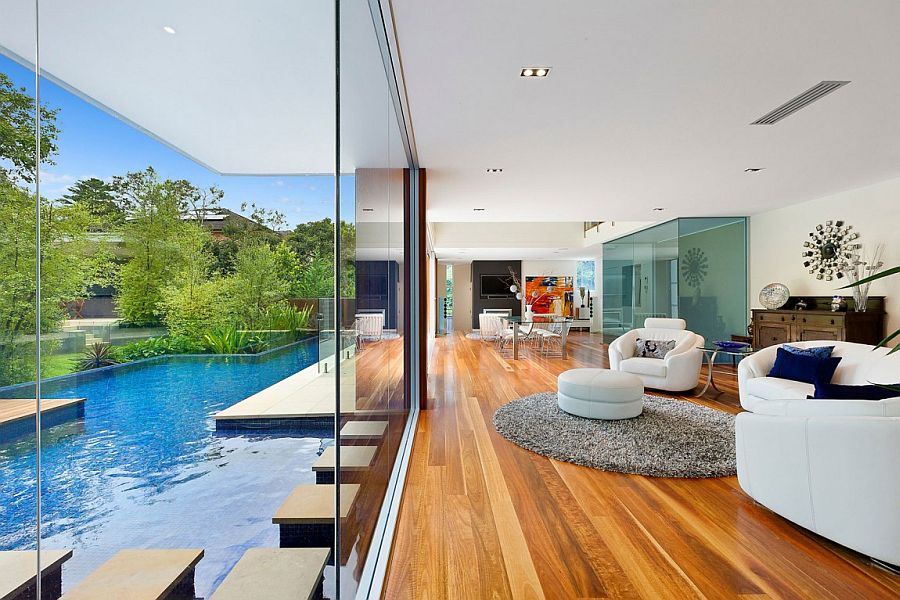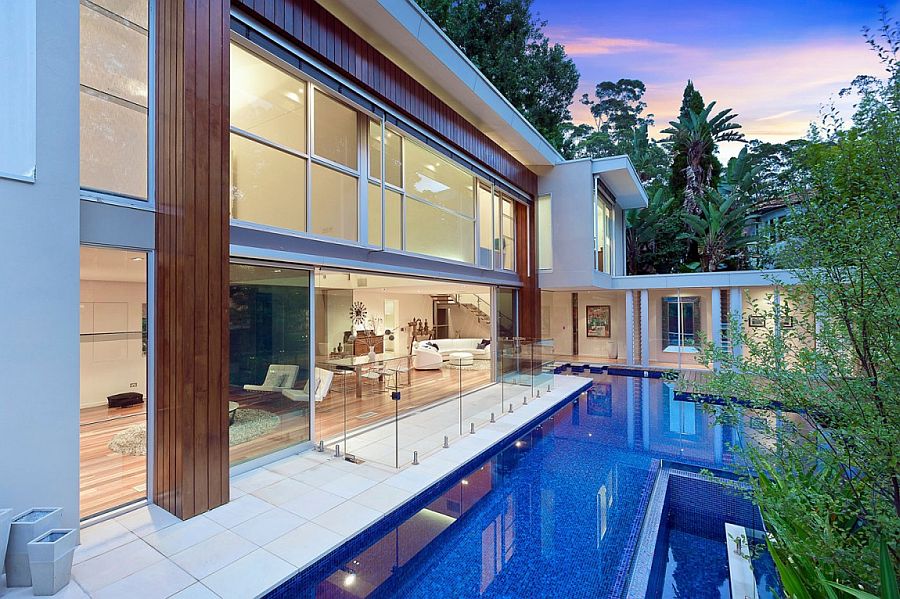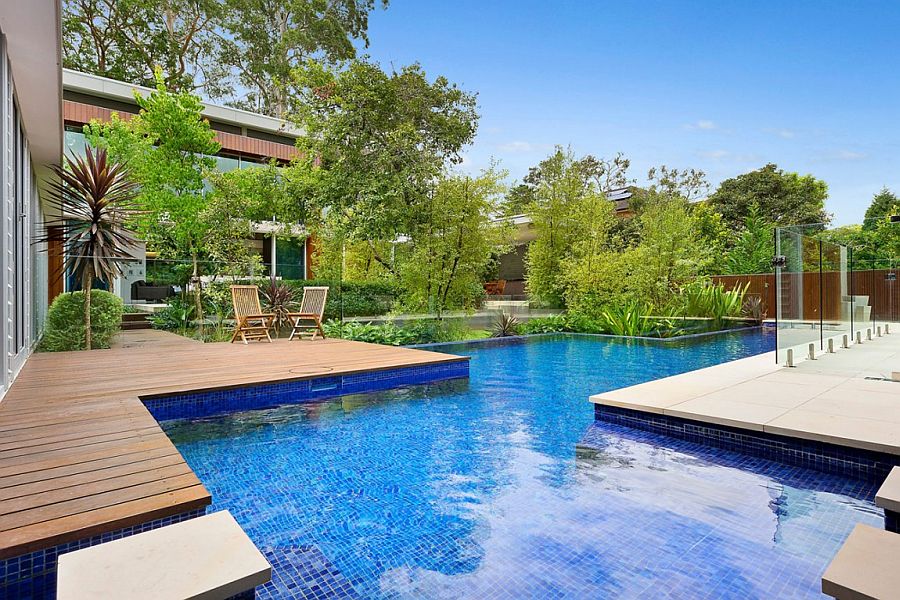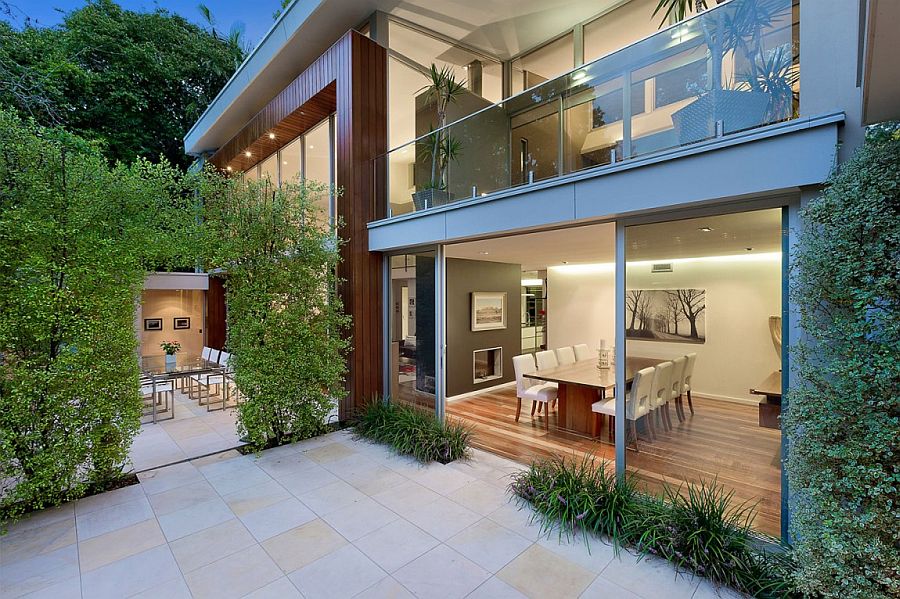 It is the top floor that contains the bedrooms and other private quarters, even as the two pavilions are connected with one another through a cool central axis! Sweeping, double-height living spaces, luxurious bedrooms and iconic décor such as the Barcelona lounge chair and the Louis Ghost Chair complete this smashing Aussie home.