With the first on one side and unabated view of a majestic bay area on the other, the Shore House sits on a prime lot which brings together complete privacy and spectacular natural beauty. Designed by Leroy Street Studio and nestled in North Haven, USA, the gorgeous home with a green roof is carefully carved into the landscape with an entry that is cut in the earth. This gives the home a minimal and elegant façade with only the green roof making a considerable visual impact. But the rear façade of the house is anything but understated as the cantilevered top levels with bedrooms and the lower level living area provide panoramic views of the distant sea.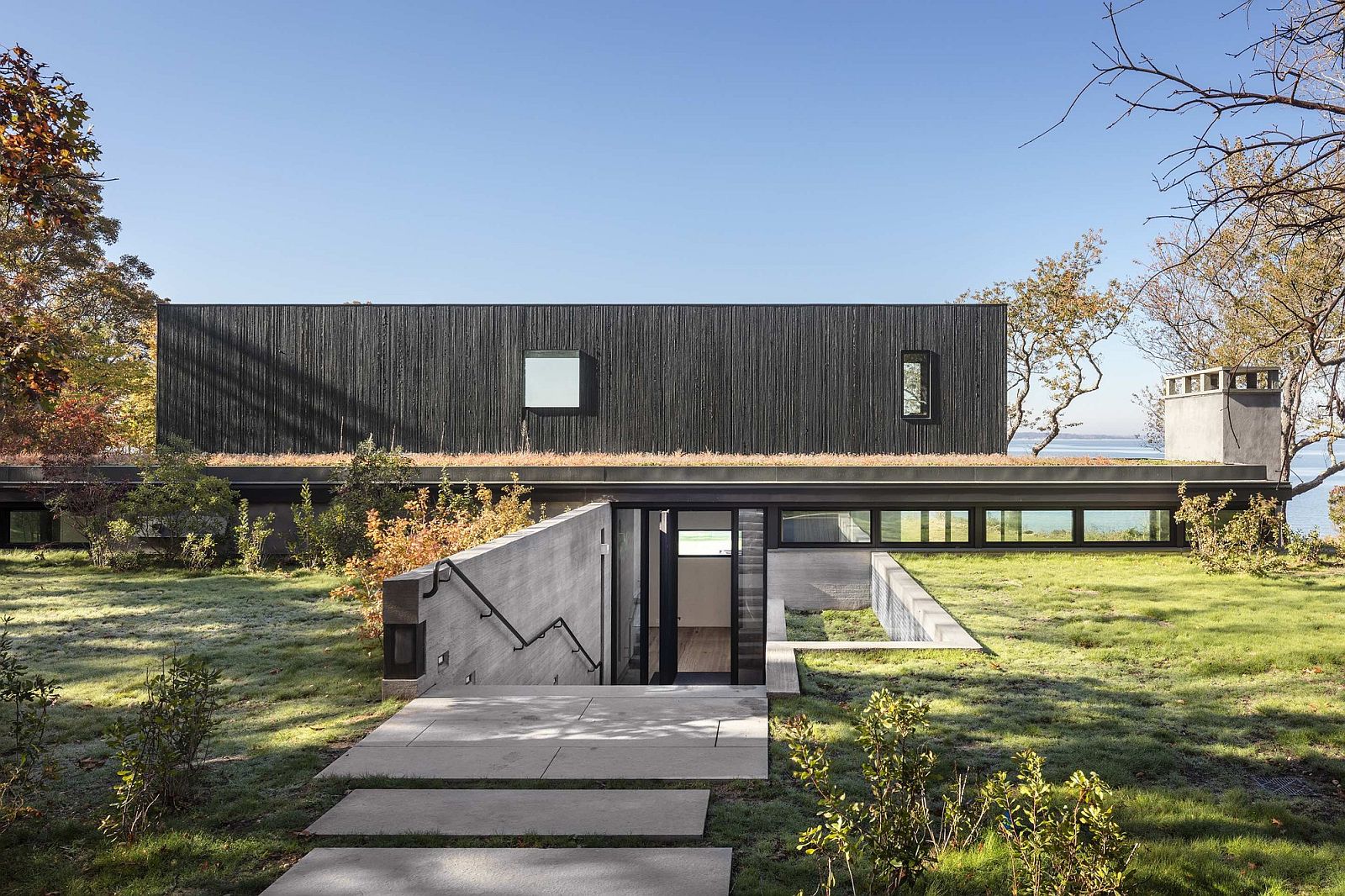 The house has been designed to act both as a serene and rejuvenating personal hub and an open, elegant party space with views that enchant friends and family. Nature undoubtedly is the protagonist here with the minimal interior, glass walls and the outdoor deck with sunken seating and concrete fireplace creating the perfect living environment. Private areas of the house are carefully tucked away on the top level which is connected to the living area using a cleverly concealed stairway.
RELATED: Lavish Holiday House Cloaked In Green Promises A Tranquil Escape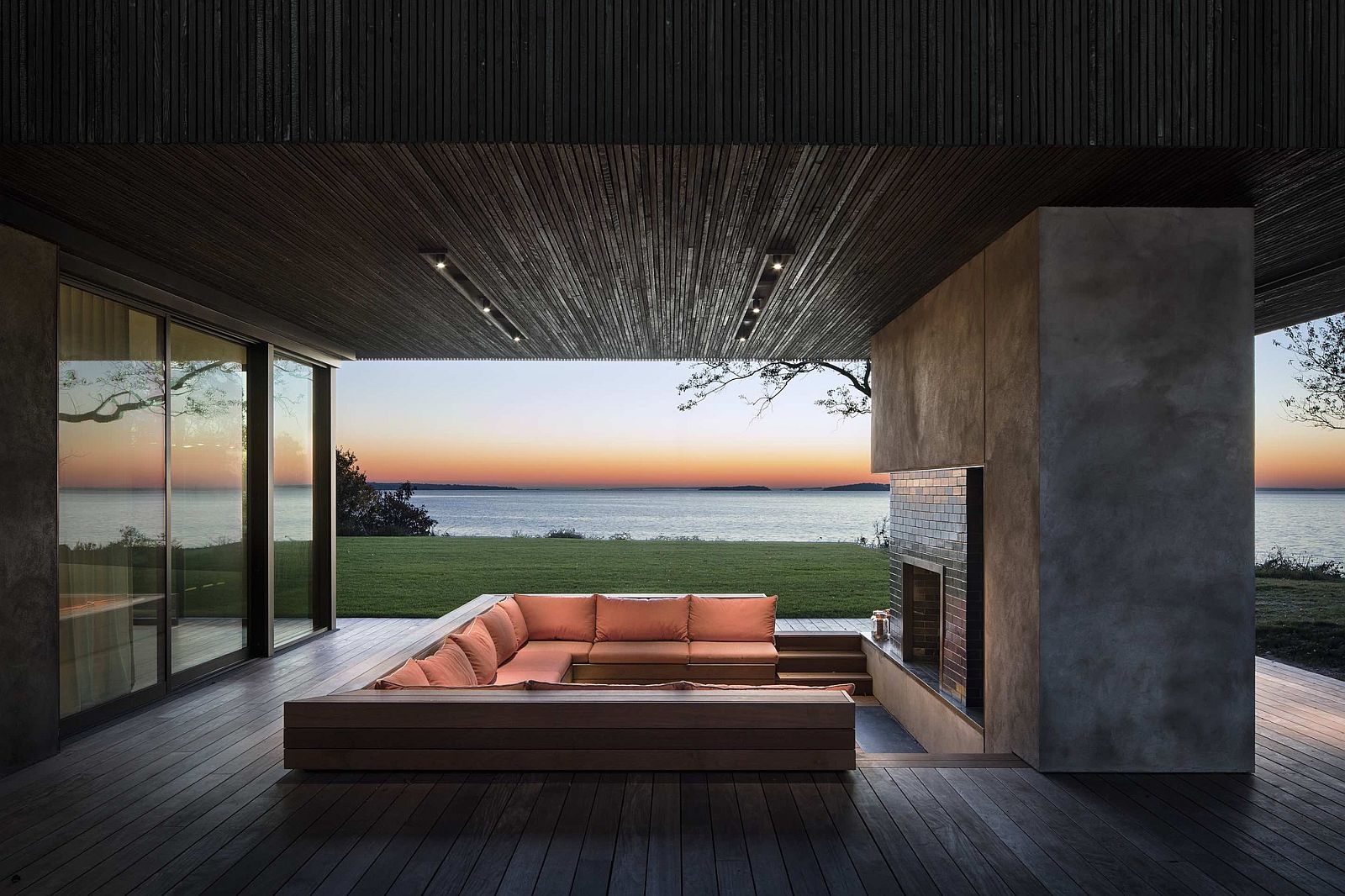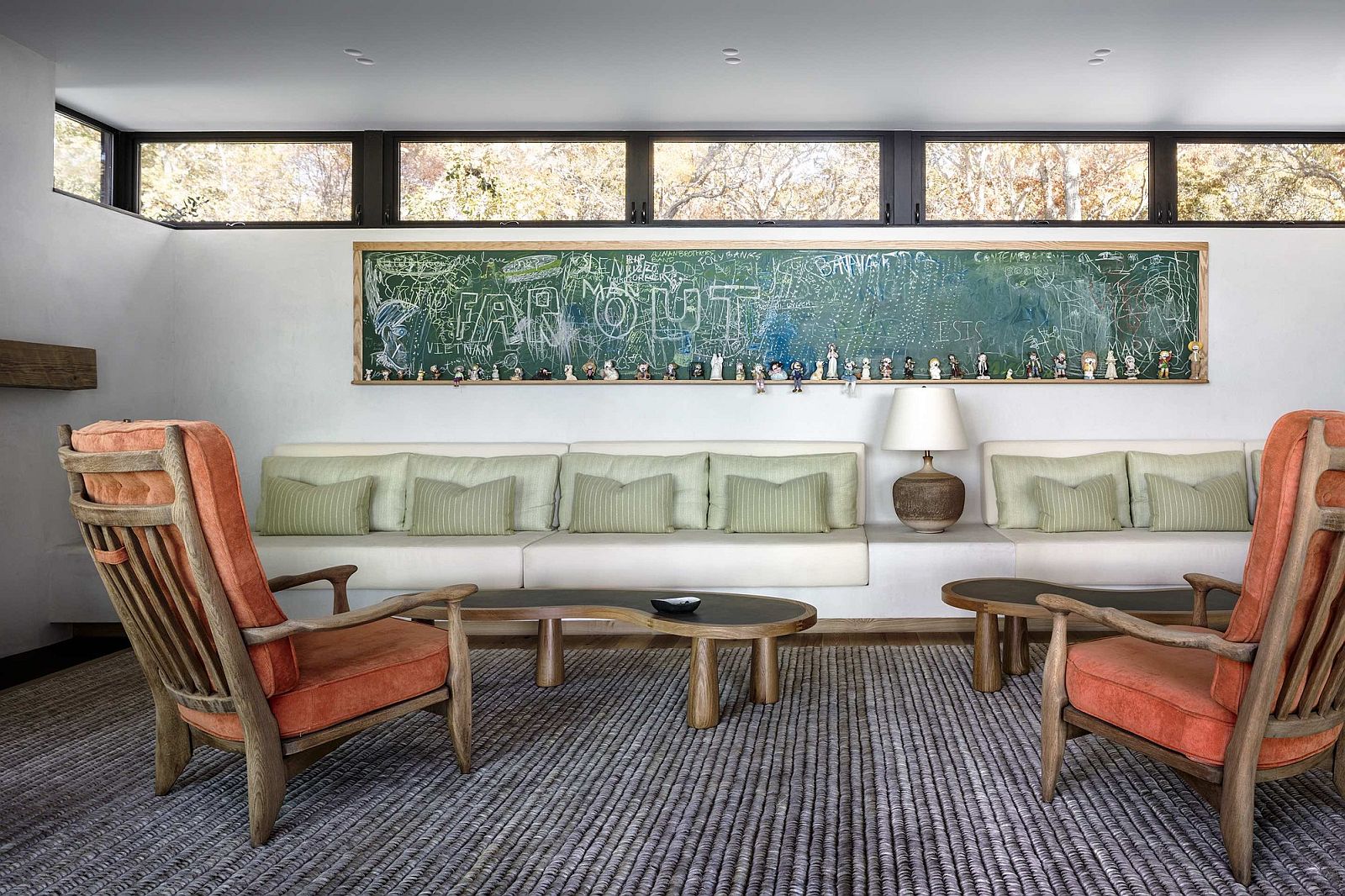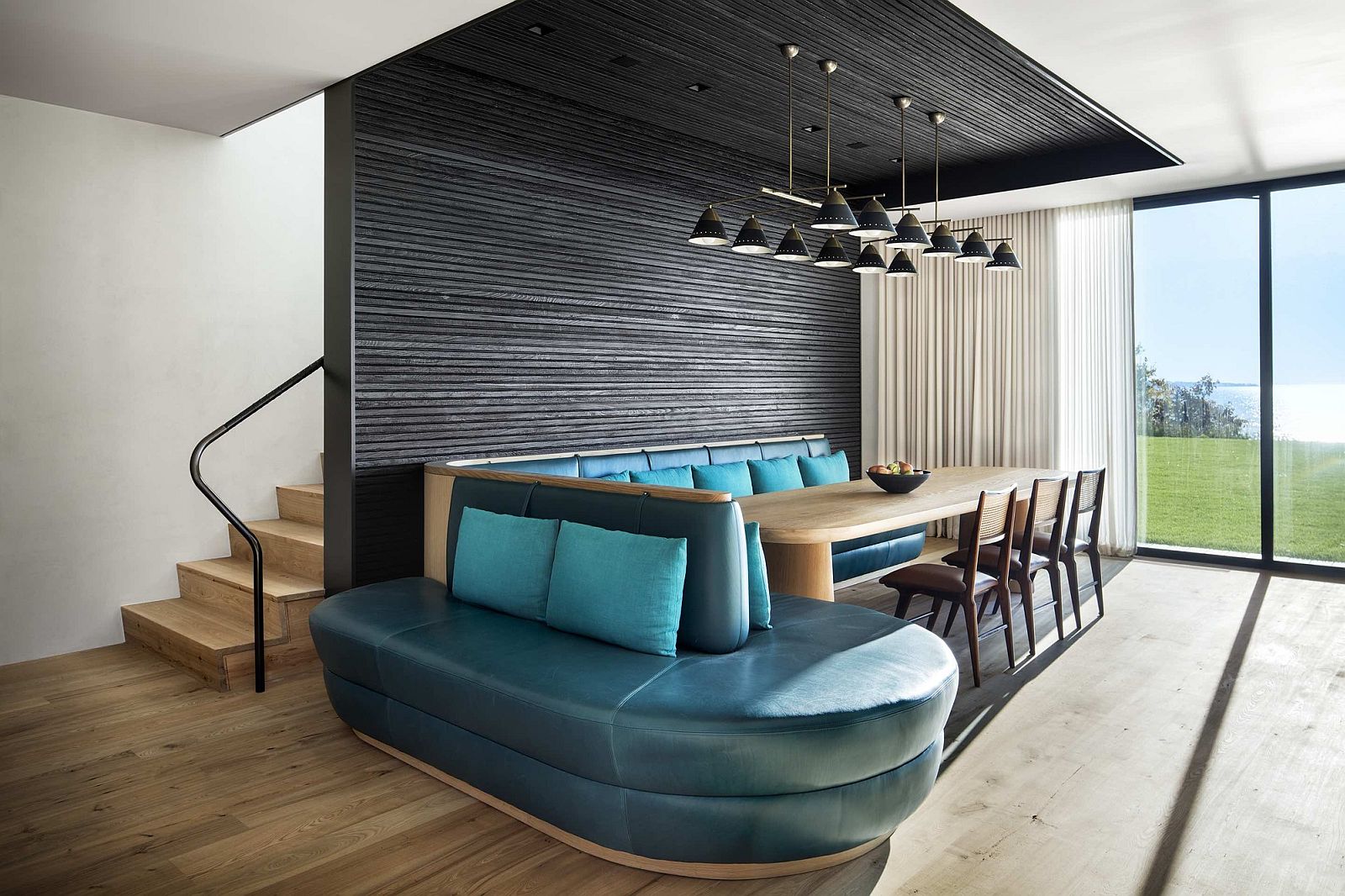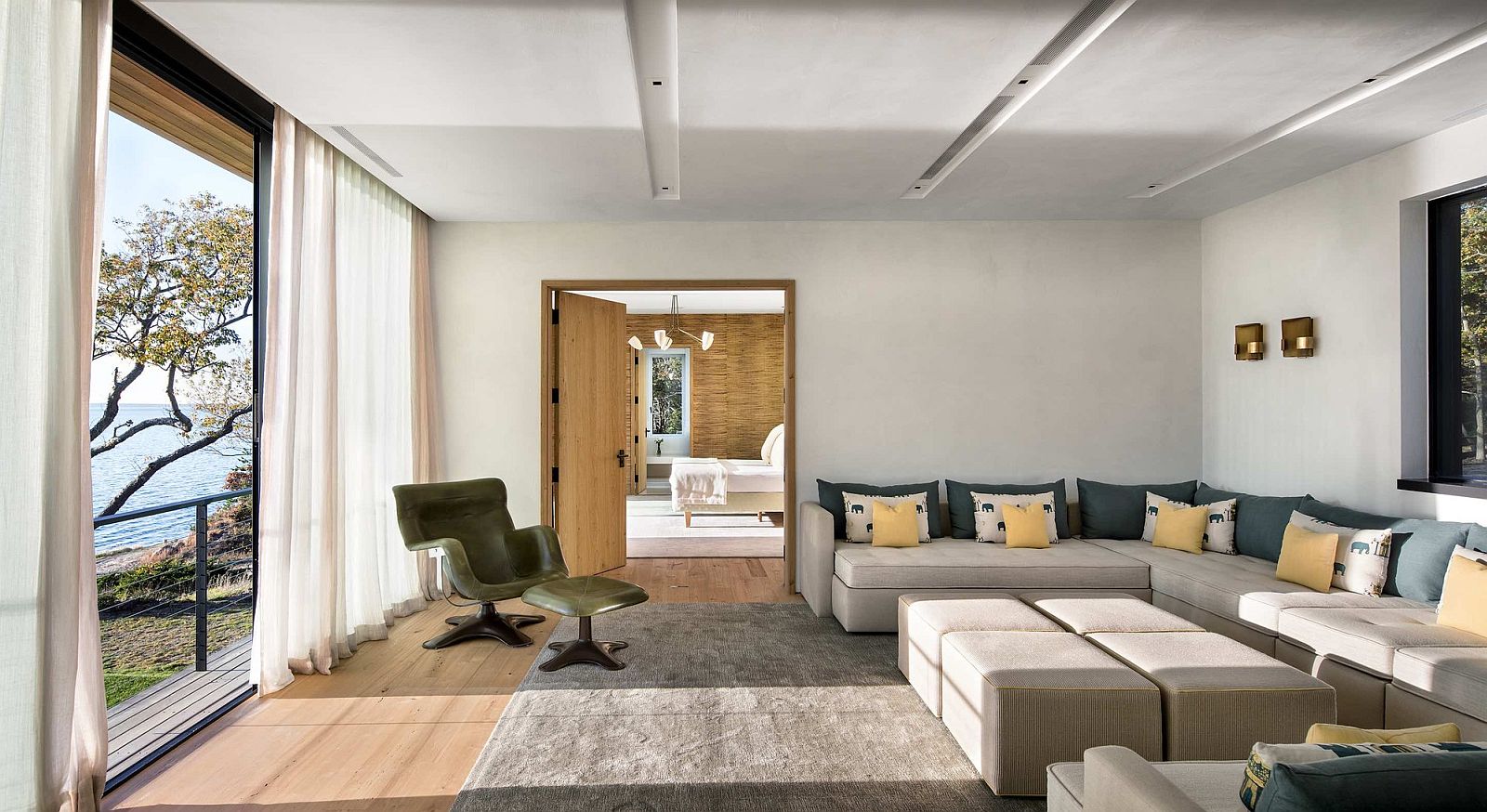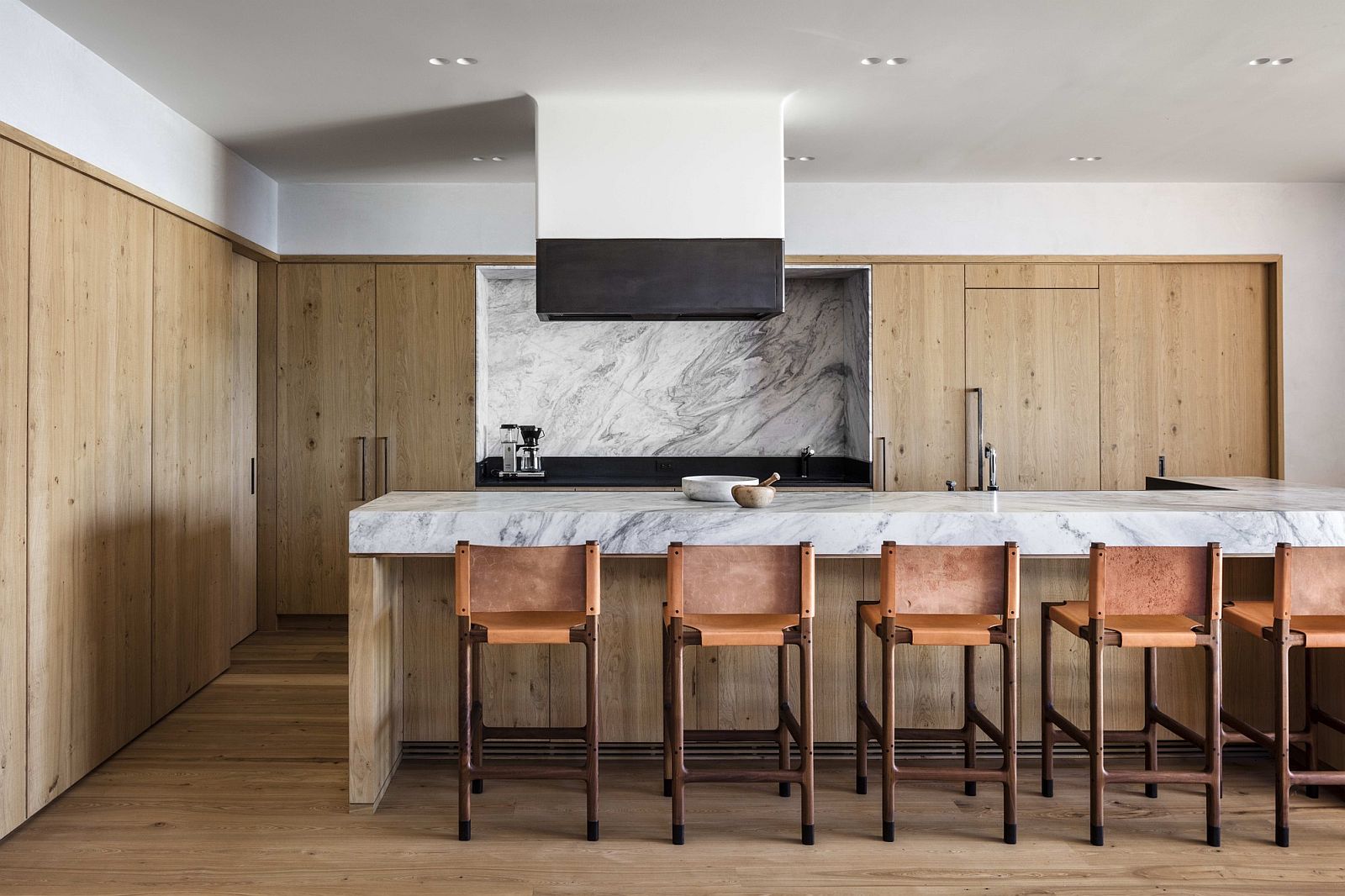 Warm wooden tones and marble in the kitchen present a picture of textural beauty and contrast while charred cedar, and blackened steel on the outside ensure that the coastal home is easy to maintain over time. A beautiful banquette seat in turquoise in the dining room and chalkboard wall in the family area add colorful zest to a home where it is the outdoors that shape the interior. [Photography: Scott Frances]
RELATED: d+k House: Mid-Century Modernism Fused with Coastal Style and a Green Roof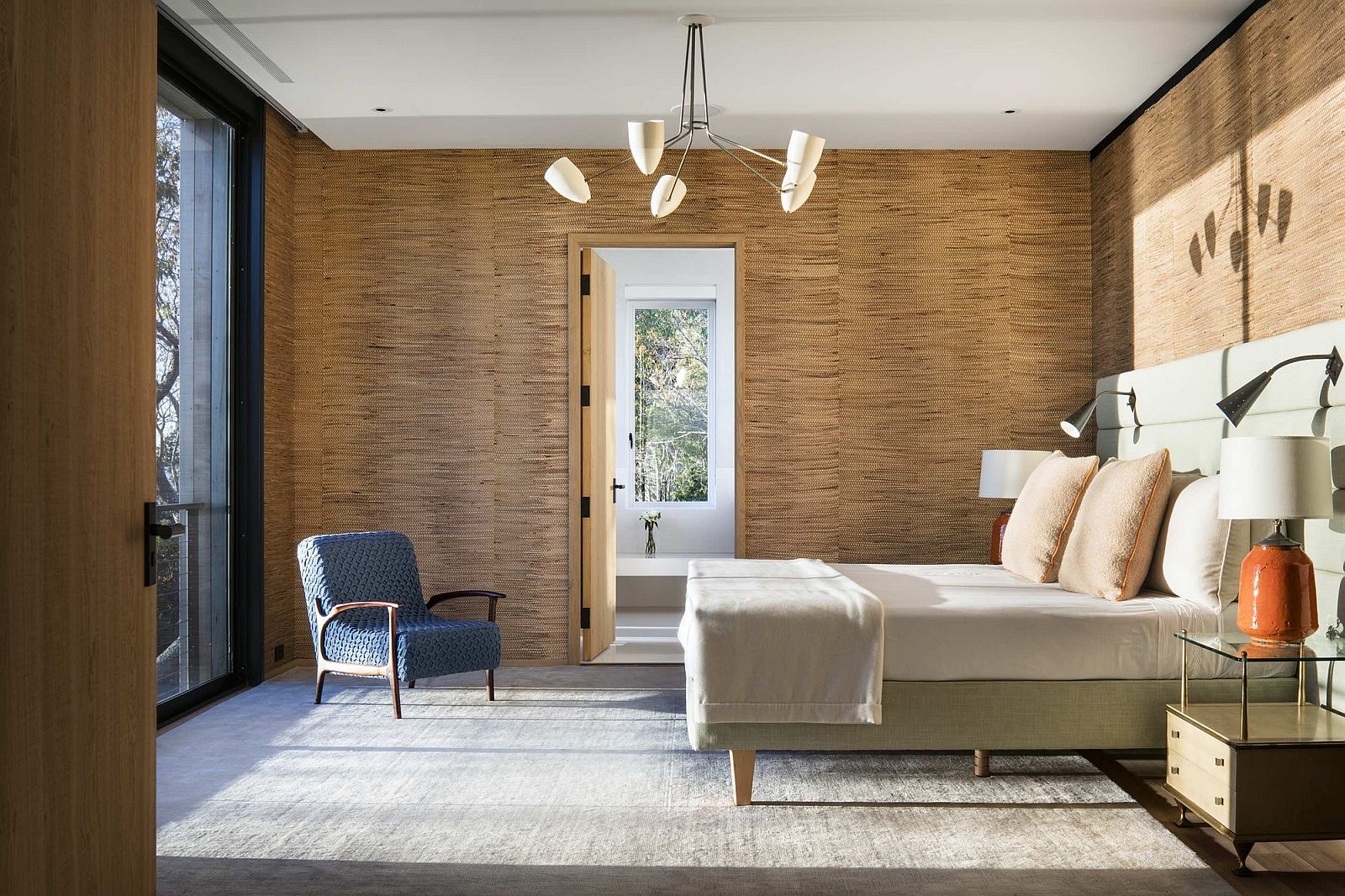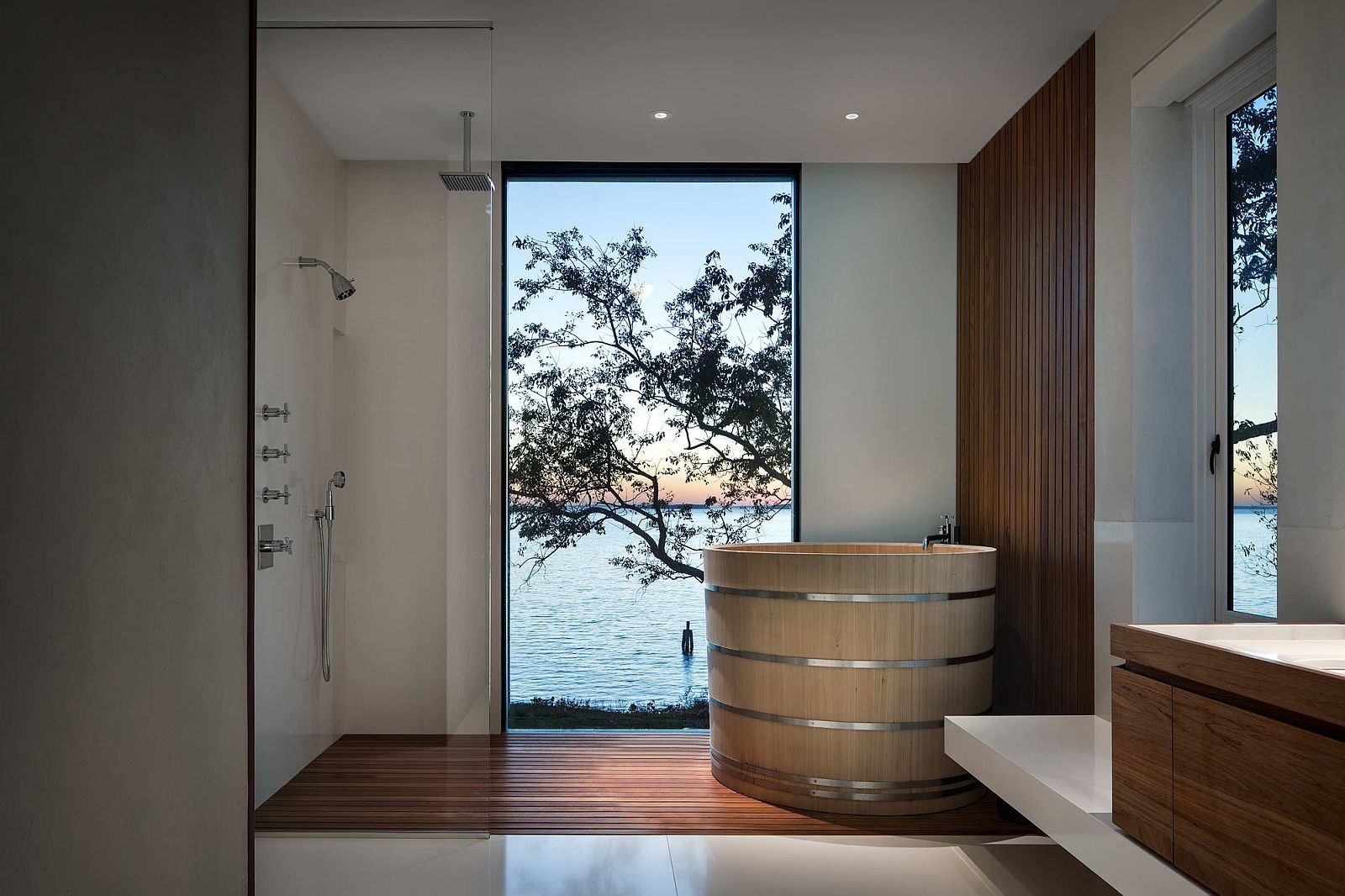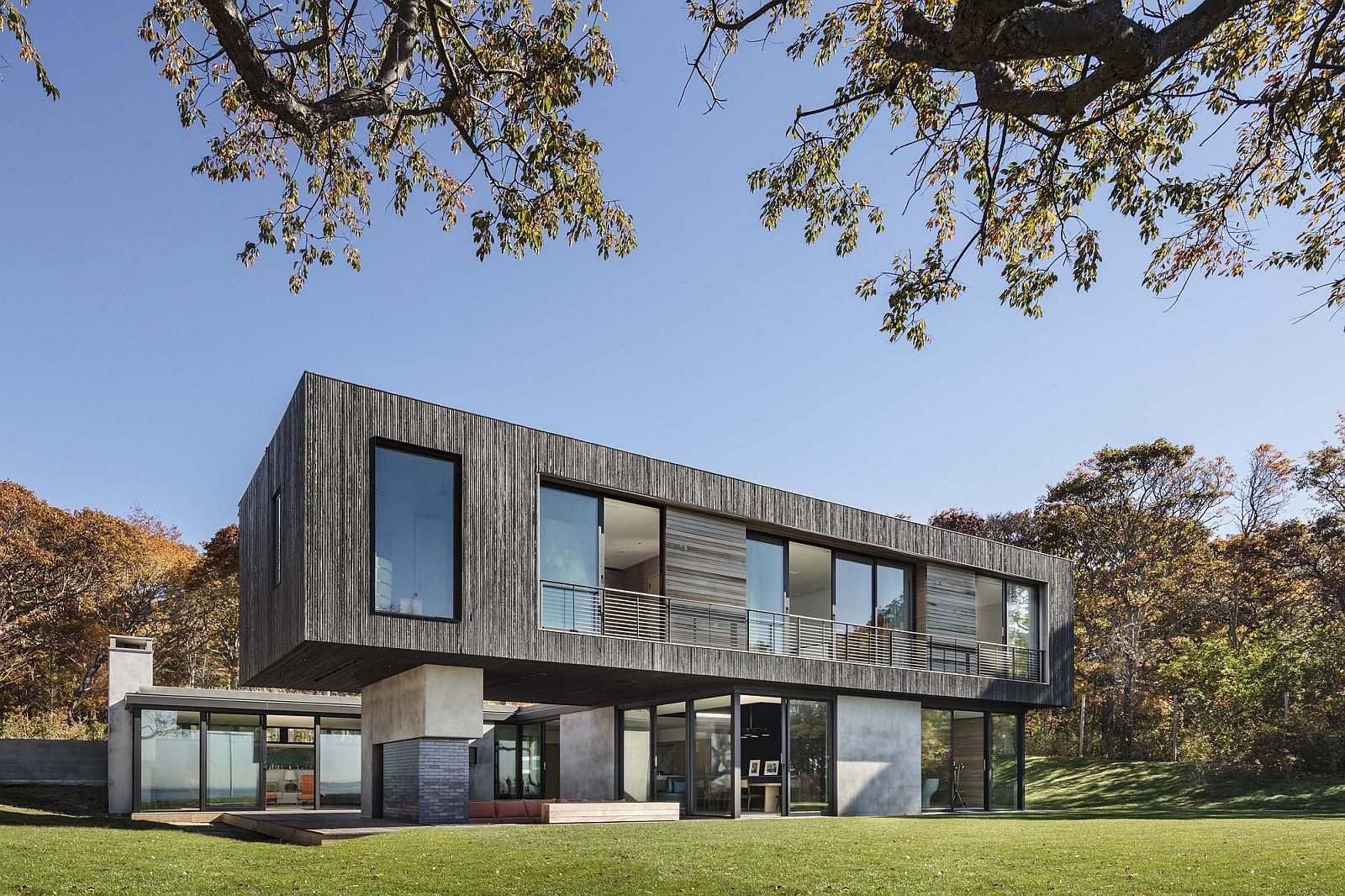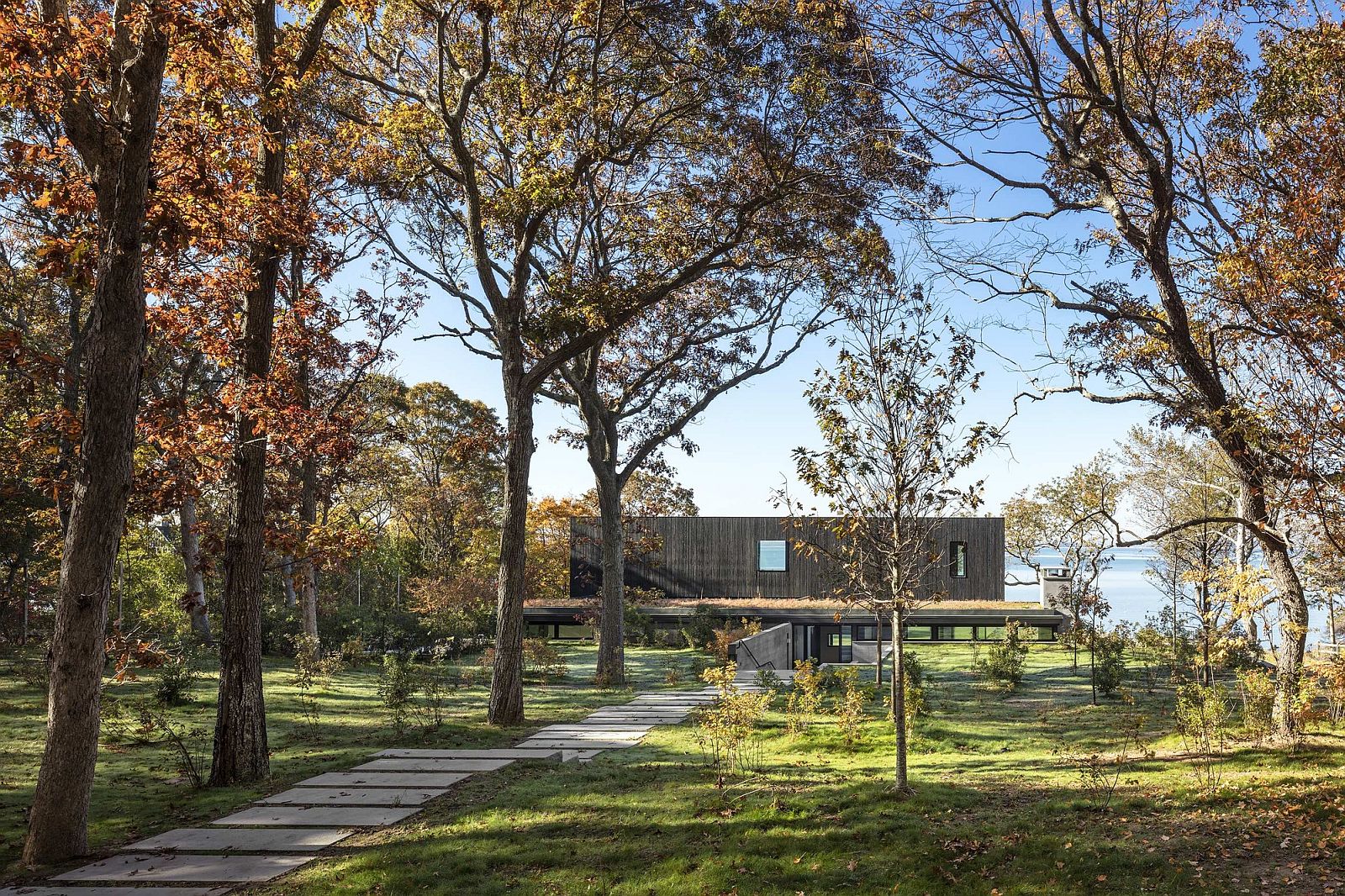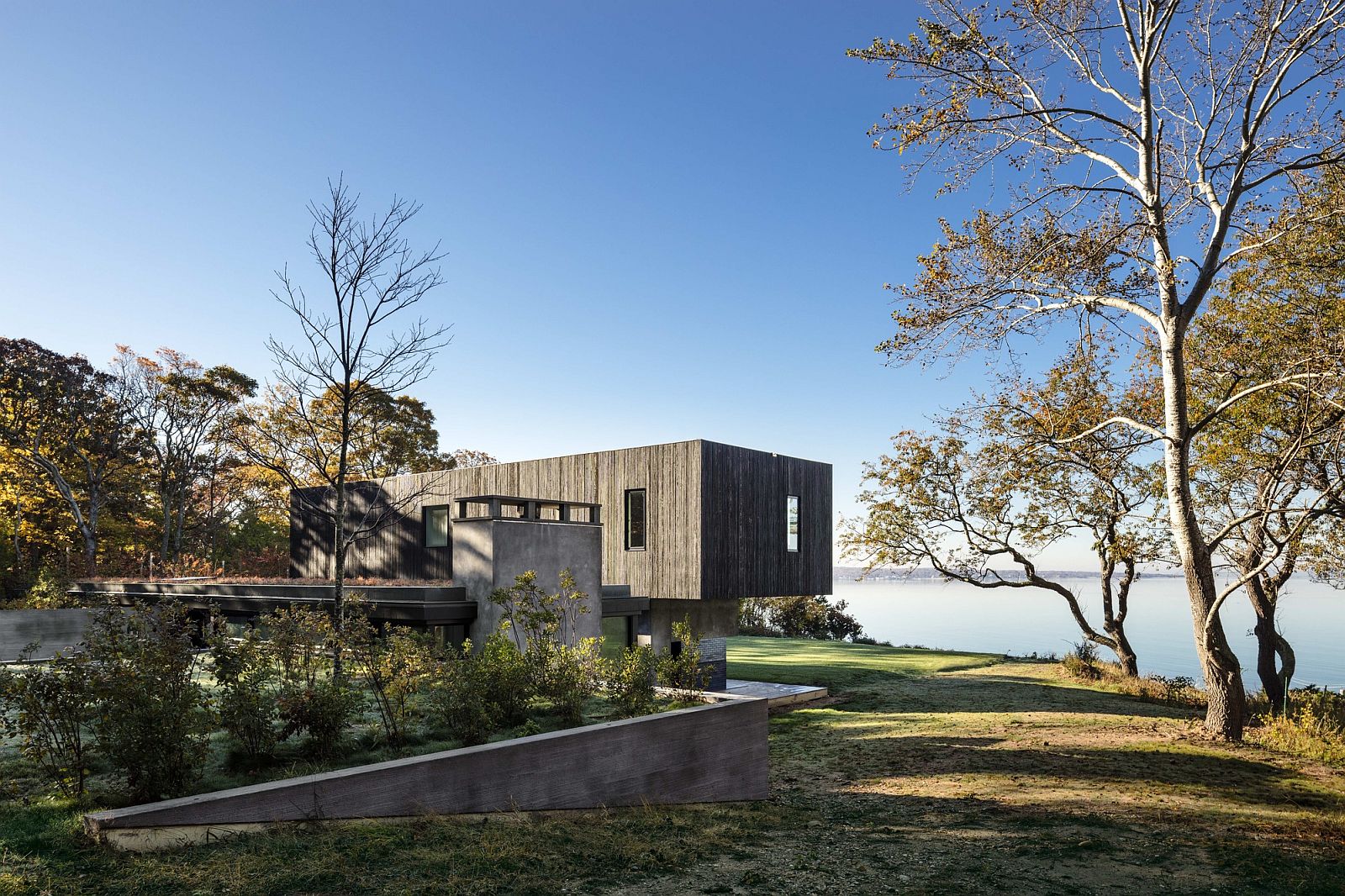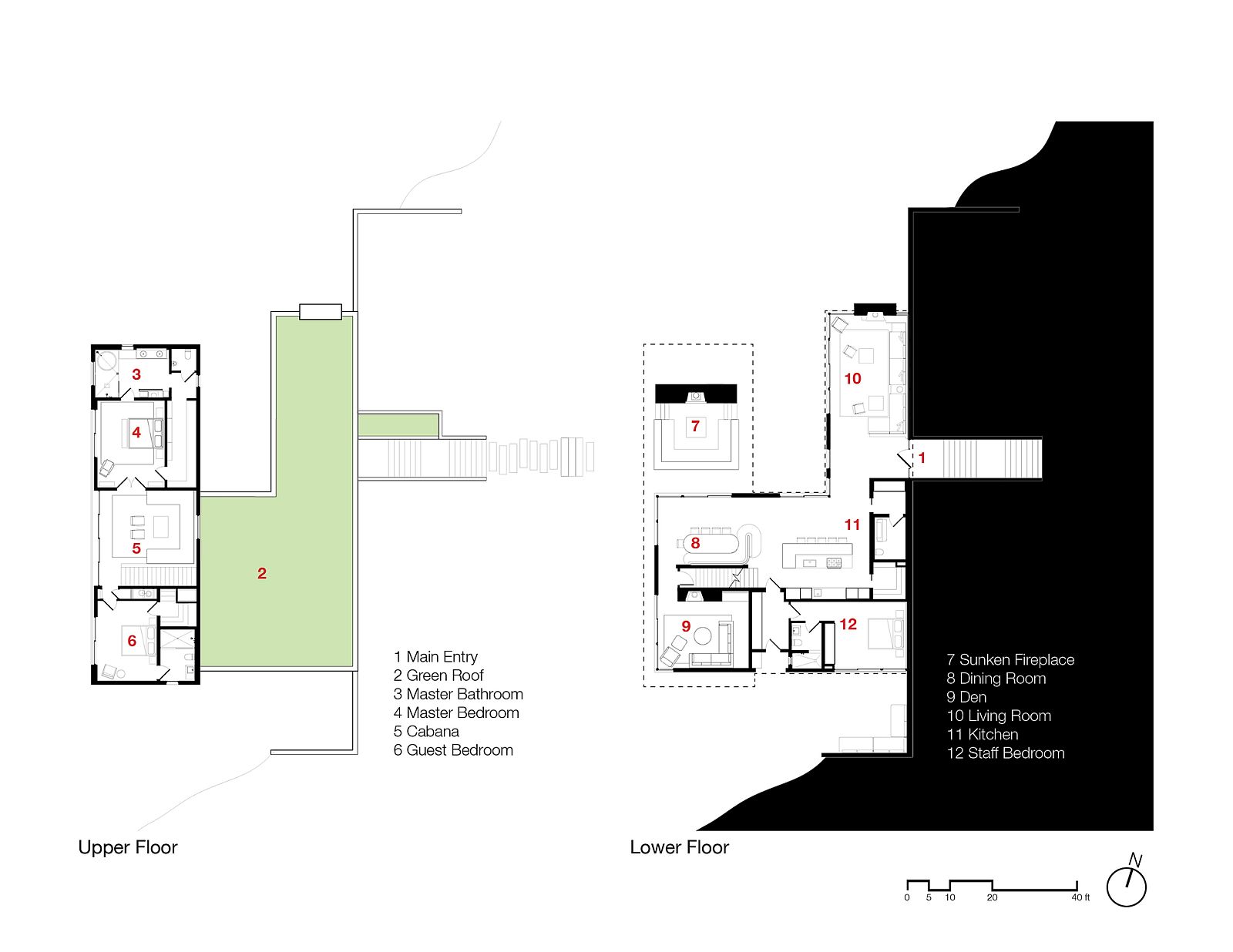 Liked the story? Share it with friends.