With heritage industrial style lofts in short supply, the few remaining units in Vancouver do tend to rarely make it on to the real estate scene. Even if they do, it is not very long before you have to ward off competition to call on your home. This fabulous, modern and exquisite apartment in the renowned 'Crane Lofts' on Beatty Street is one such gem that we discovered on Albrighton Real Estate. With a price tag of $ 1,129,000, the fabulous upper floor apartment unit gives you a great opportunity to enjoy the best of the building's industrial-modern ambiance even while exploring the best of Vancouver with absolute ease.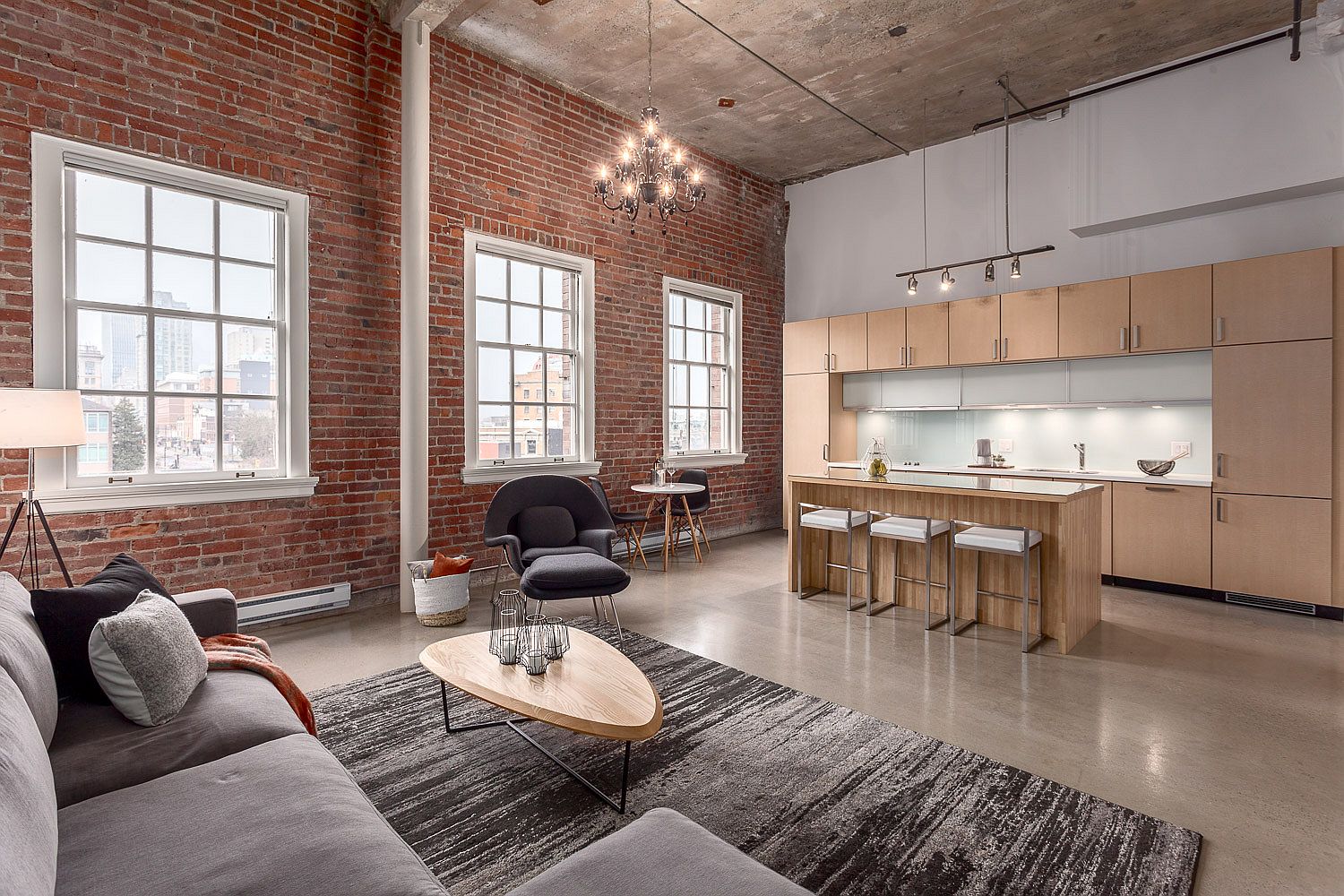 Much of the facade and the interiors of the building have been carefully preserved and restored and you can even notice the original 1911 radiator heaters in the hallway along with the brickwork and exposed steel beams. With the loft nestled on the highest level of heritage units, one can instantly notice the additional vertical room on offer here. With a state-of-the-art kitchen that features wooden cabinetry, an open living area with exposed brick walls and a backdrop in white, the interior creates a curated blend of industrial touches and modern refinement.
The small bedroom with glass walls and a modern bathroom in white and gray complete the spacious and cheerful apartment where past and present coexist in harmony.
RELATED: Small Penthouse Apartment in Vancouver with a Space-Saving Design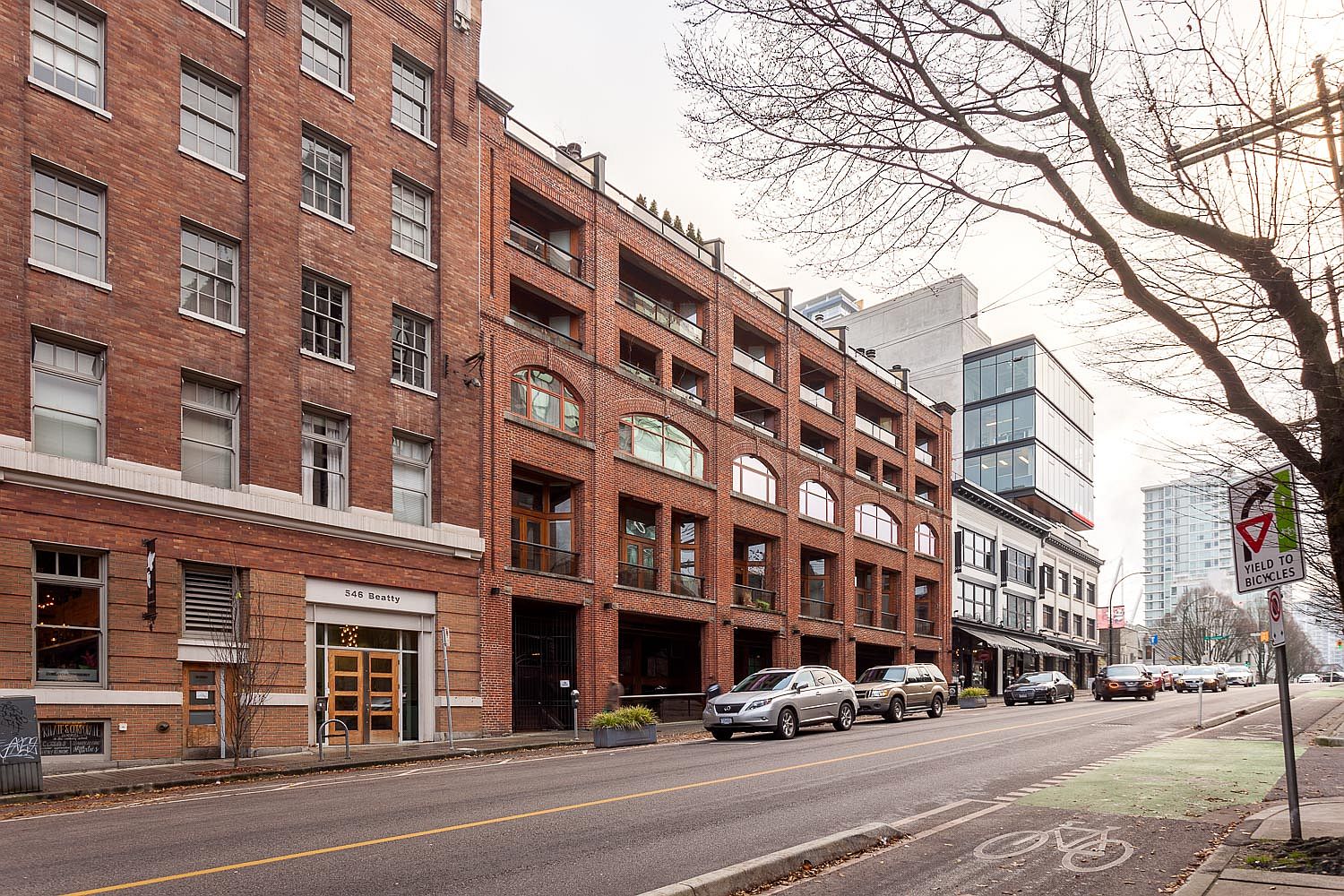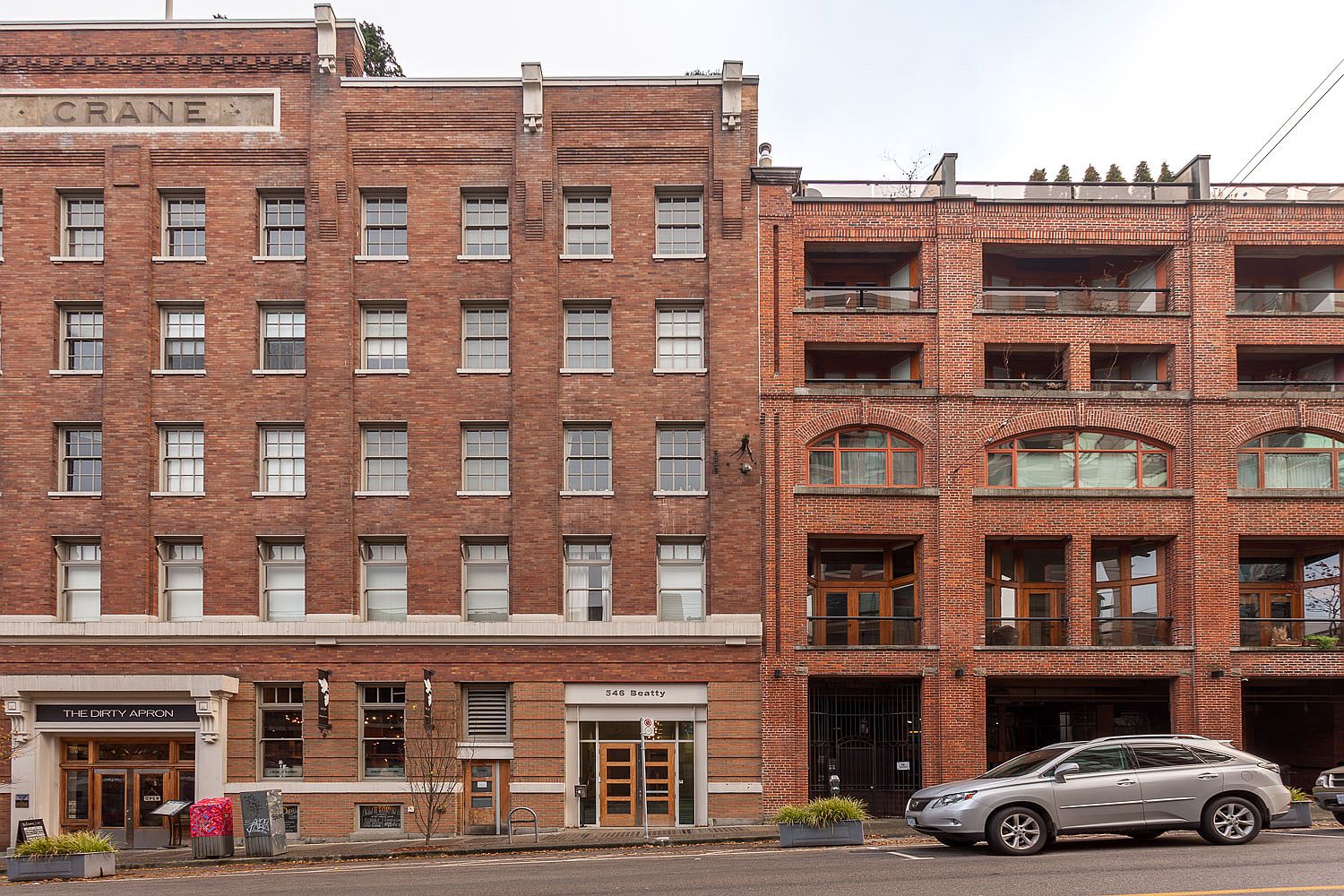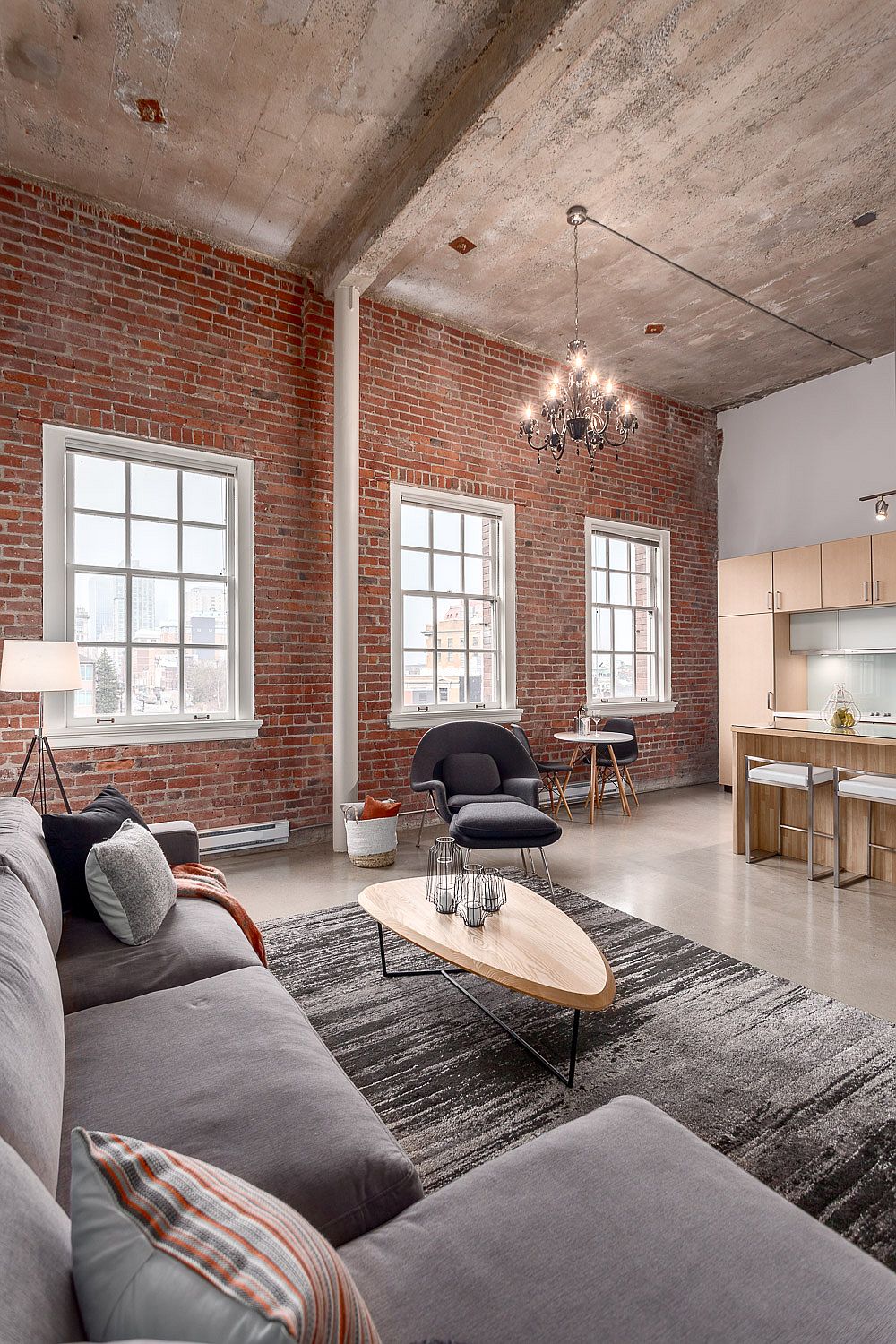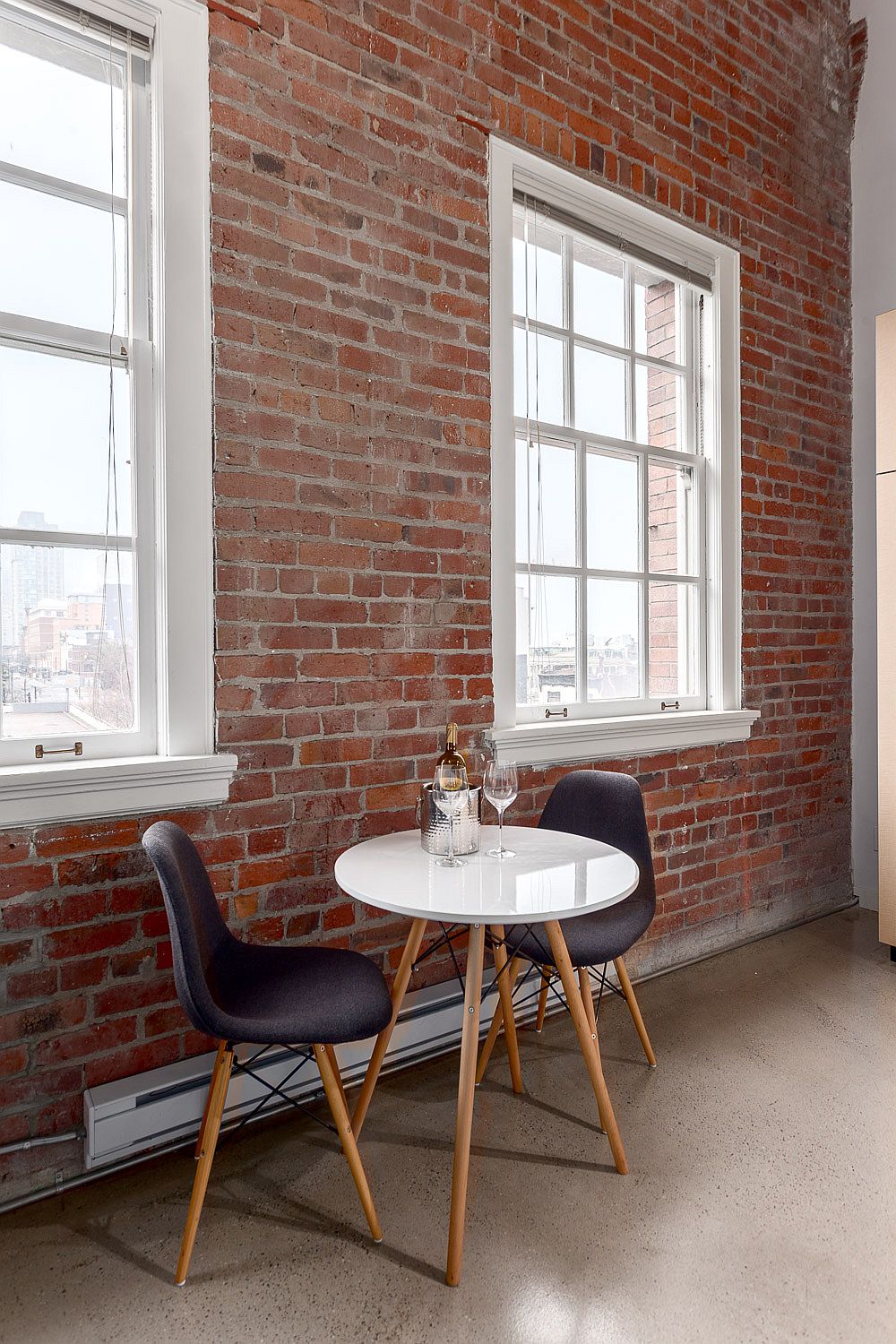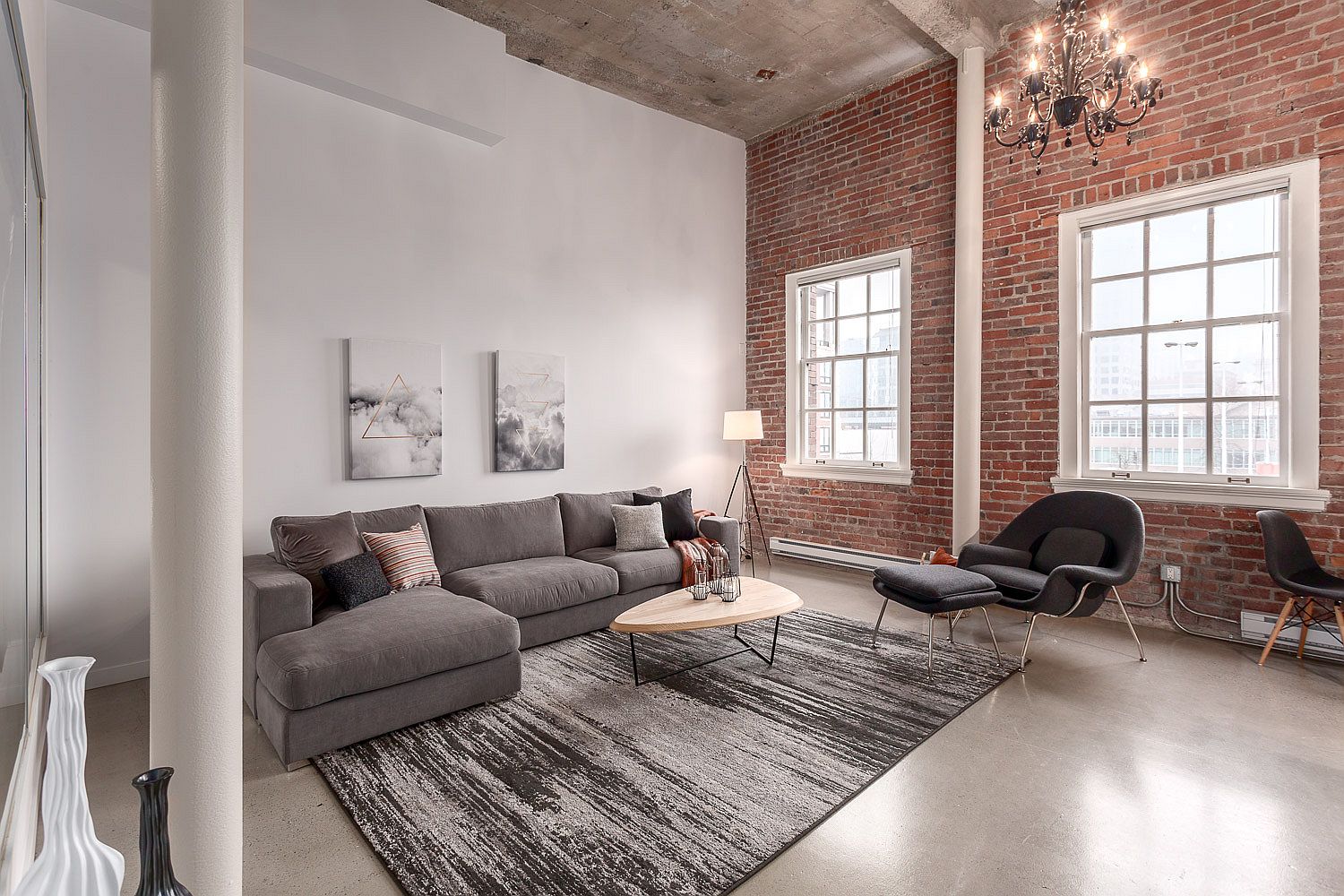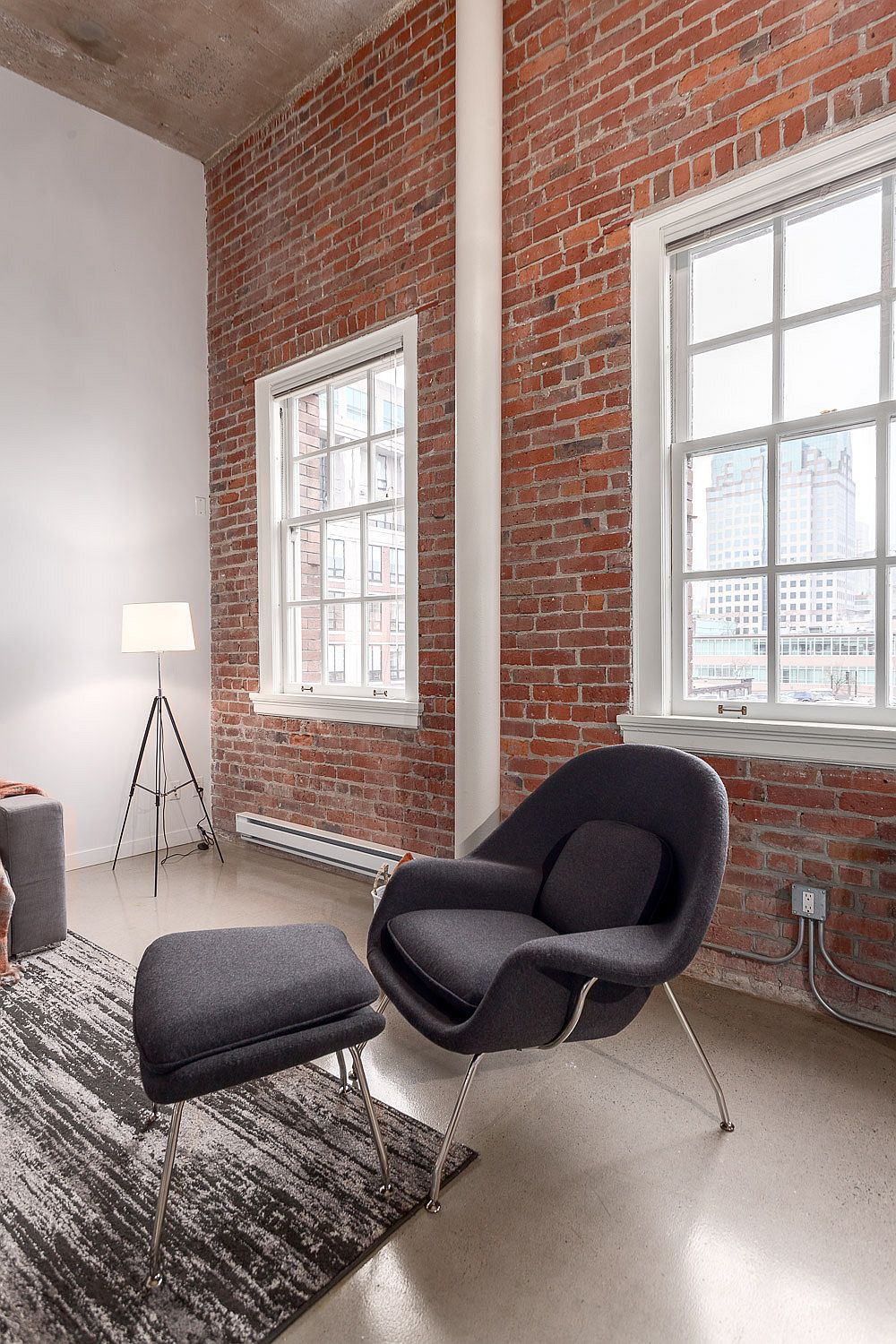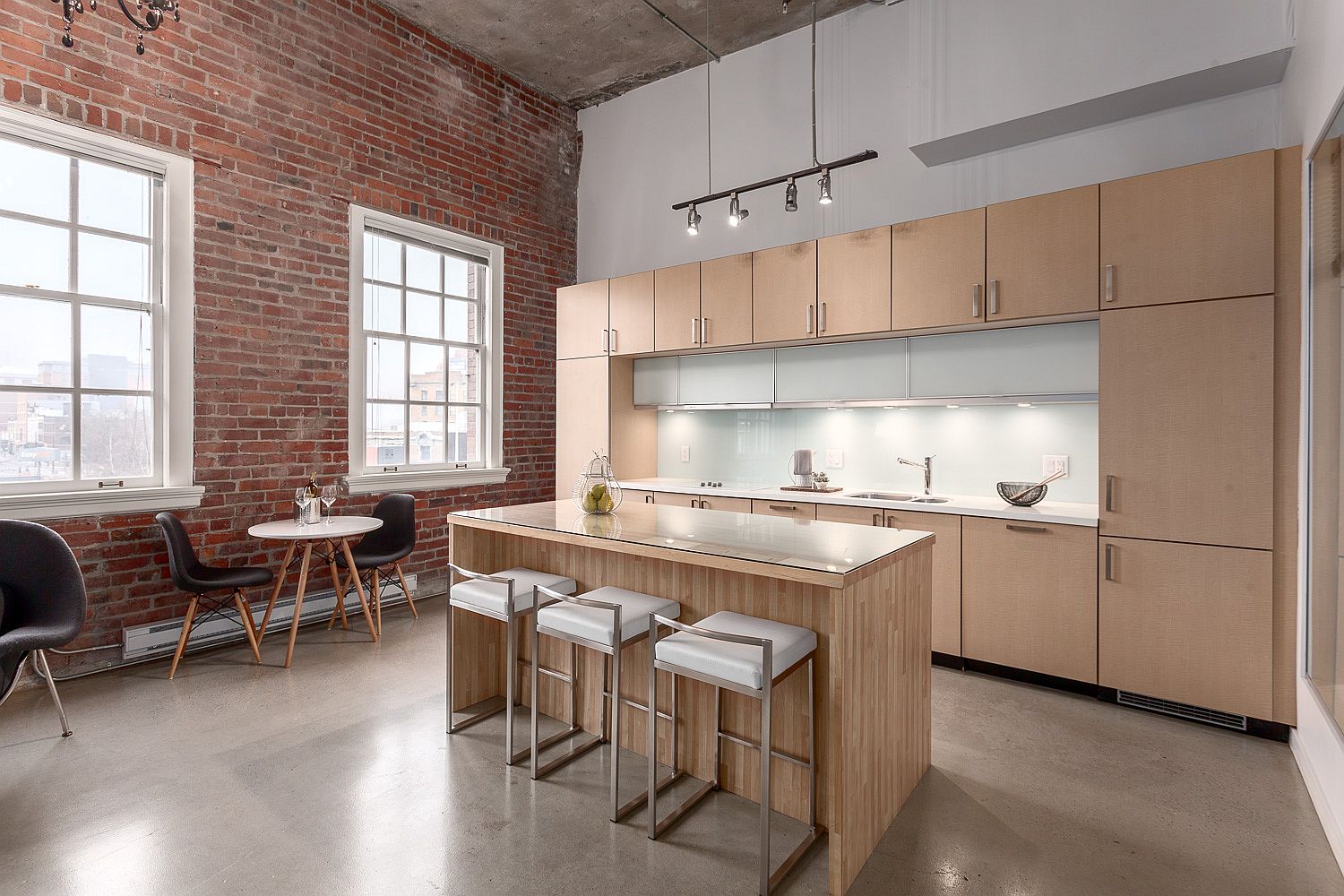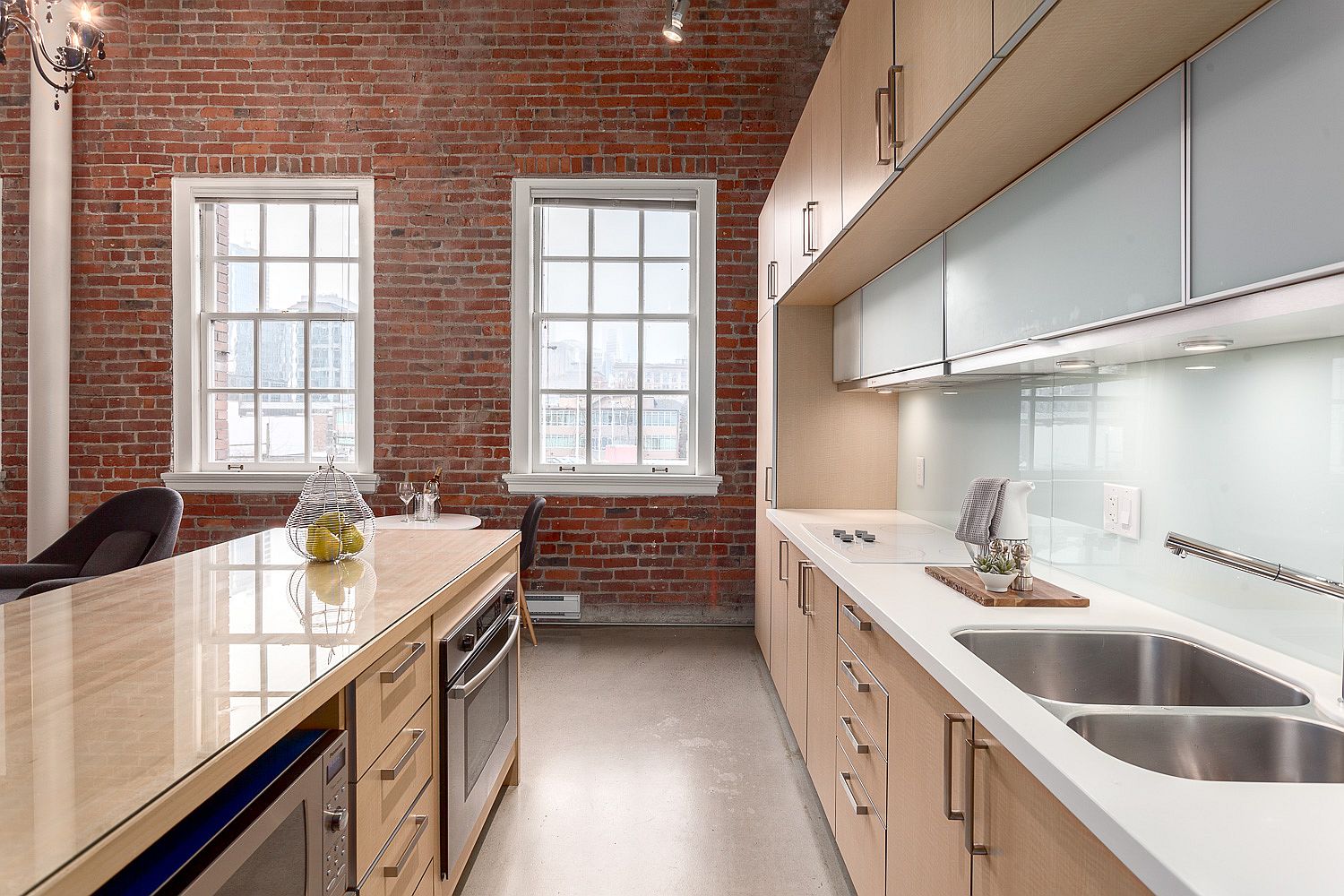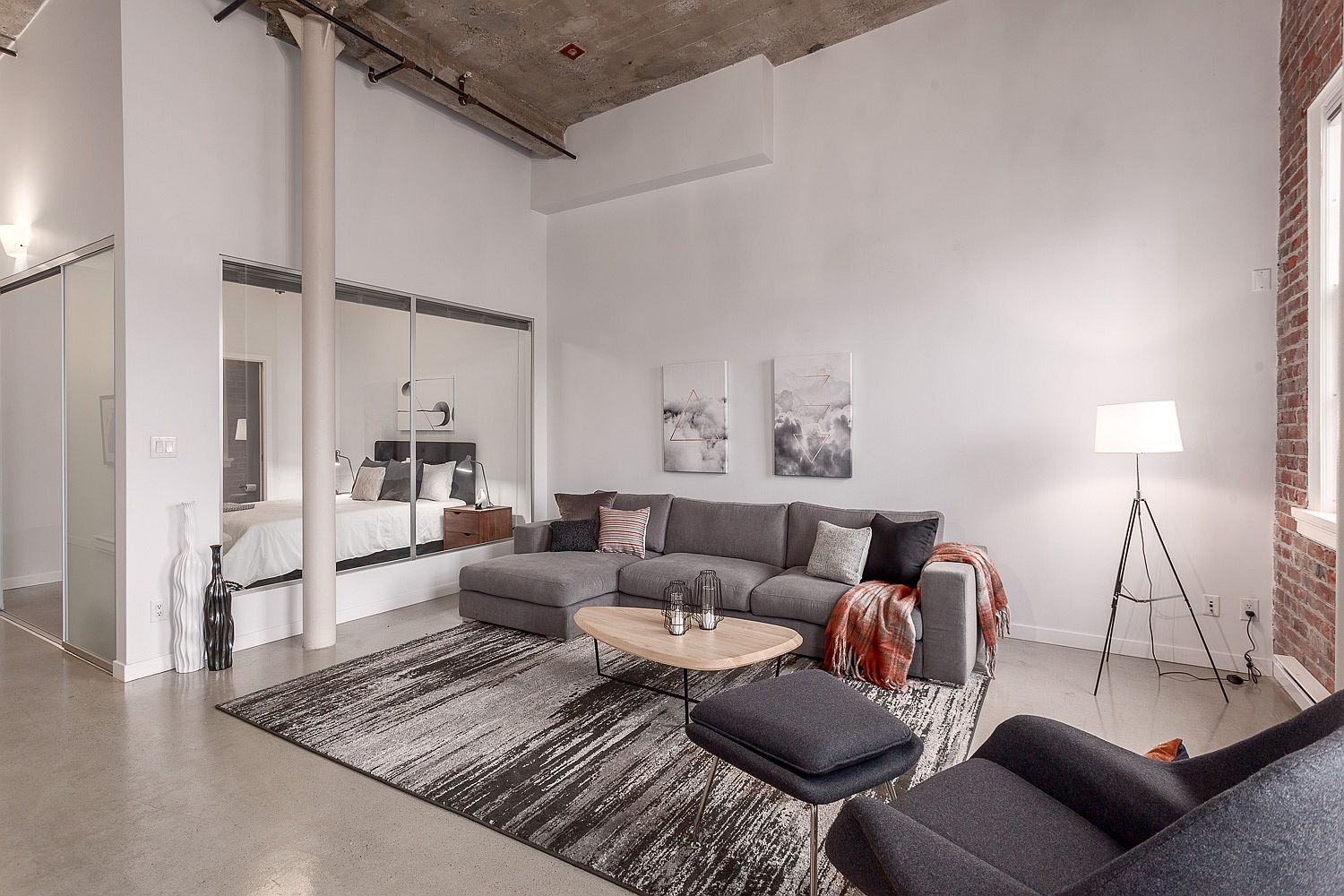 There are few buildings in Vancouver left that have not been restored already, and there is not the same allowable density as a building that can be taken down for a new high-rise. Given the fact that the supply of heritage buildings is limited, and no residential conversions are currently being redeveloped, the value has risen sharply, as the demand has increased without any additional new projects being added to the Downtown core.
RELATED: Gorgeous Gothenburg Apartment Displays Distinct Scandinavian Style