Bringing together two contrasting worlds and a window into both majestic mountains and the bustling cityscape, the relaxing Pagoda House on the outskirts of Sofia is truly exceptional. Nestled on a sloped site, the design of the home by I/O Architects ensures that most of its open outdoor space is hidden from the street view, even as the hidden second level beneath the ground level offers additional privacy. Much of the house has been designed to honor this delicate balance between smart views and sufficient privacy, as wood, glass and dark metal shape the residence's inimitable exterior.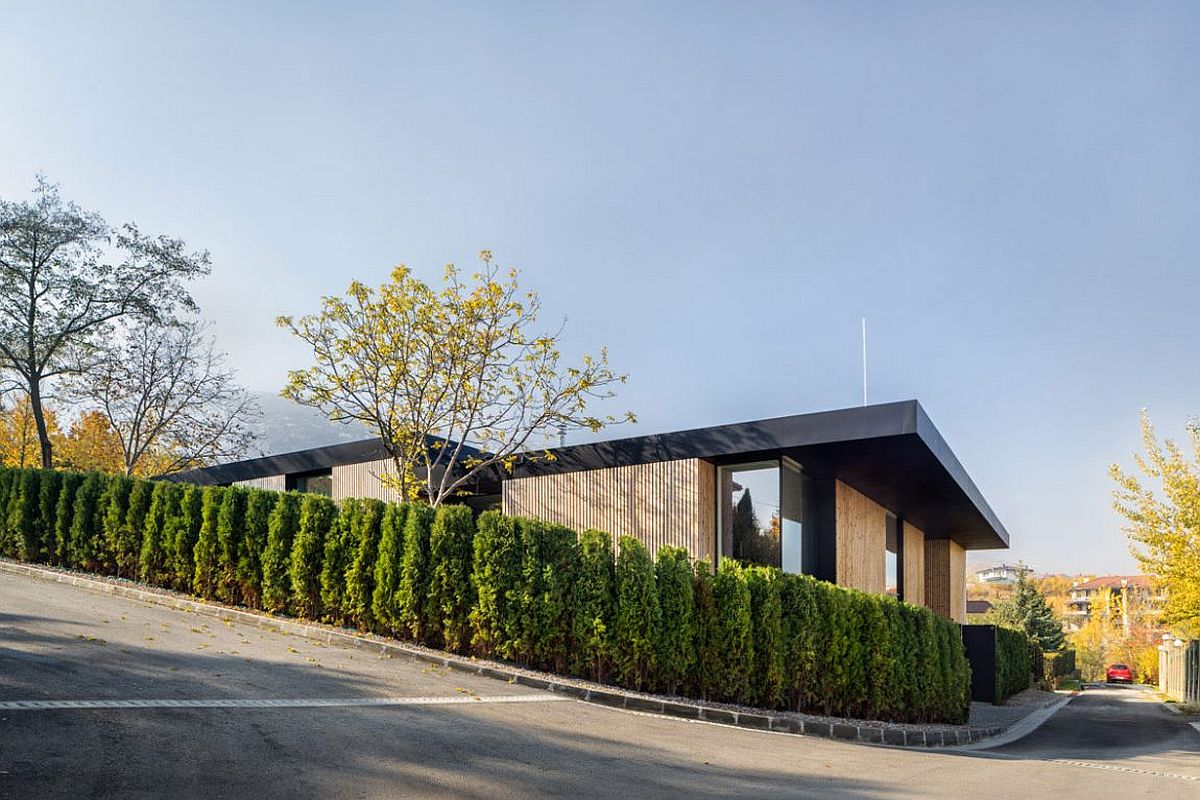 RELATED: Exquisite Holiday House With Scenic Sea And Mountain Views
A patio next to the staircase that connects the two levels of the house charms you with a vintage car on display, while a small entrance leads to the main level on the ground floor. A series of courtyards, gardens and small walkways creates a refreshing outdoor space where a stunning pool and a shaded outdoor lounge become the focal point of all activity. A series of glass walls and windows connects the interior with the garden and the mountain views beyond, even as comfy modern décor and a neutral color scheme create an air of stylish comfort and timeless class.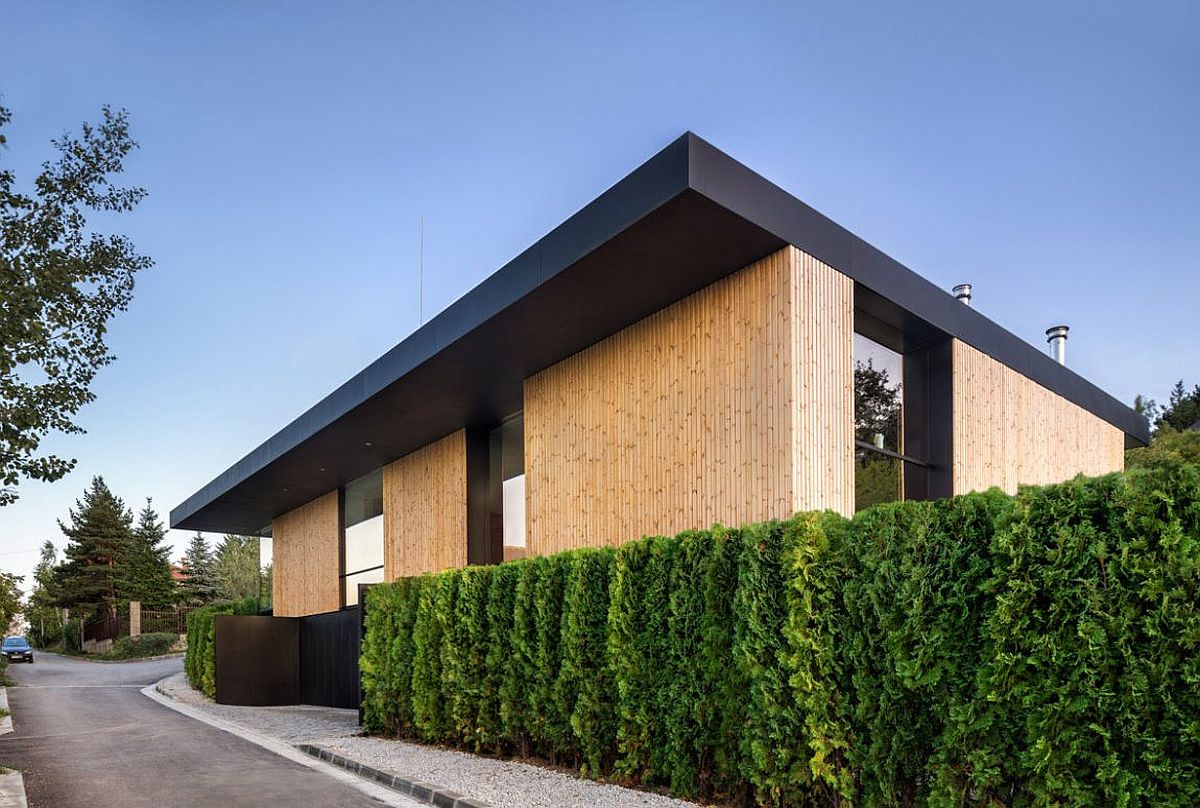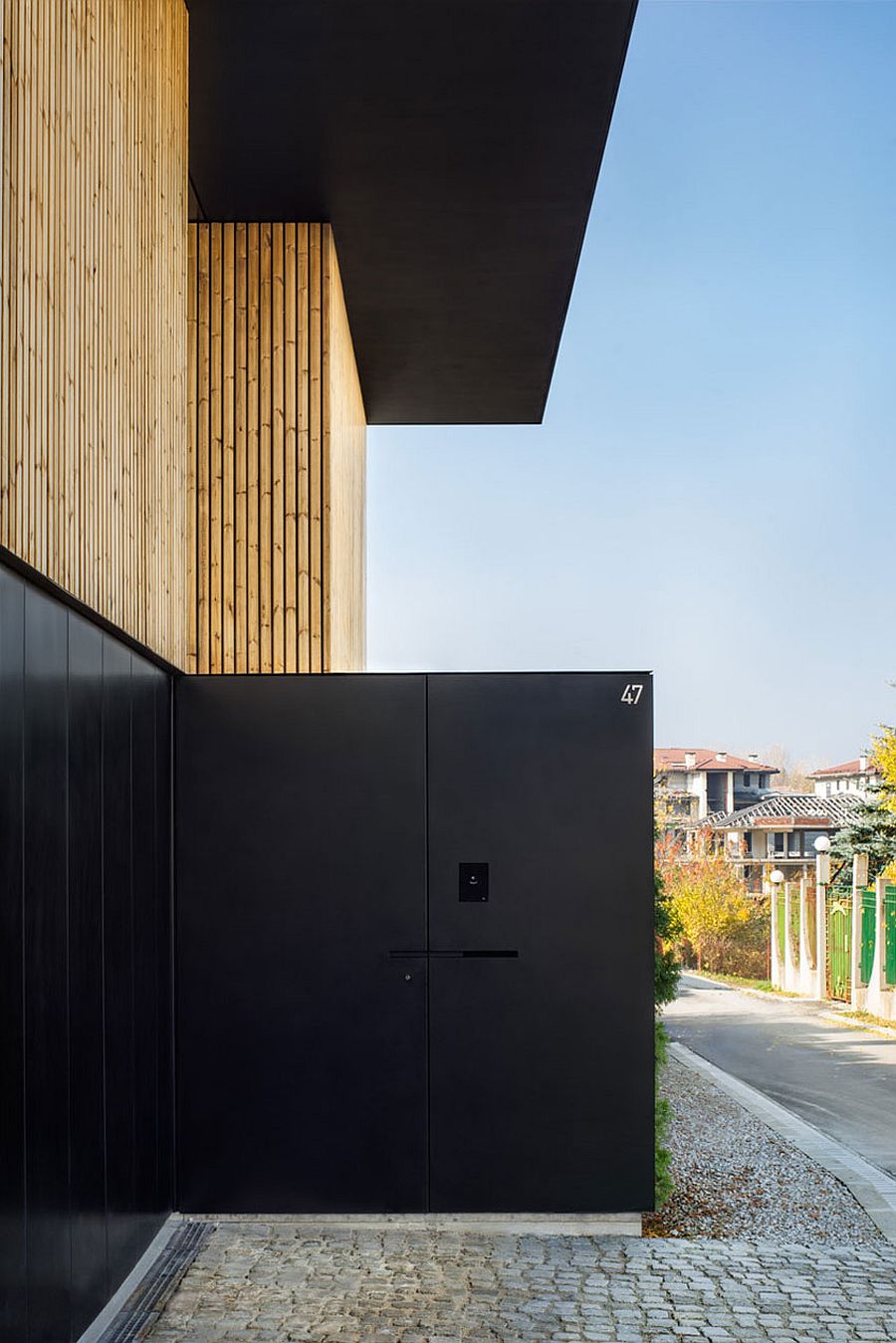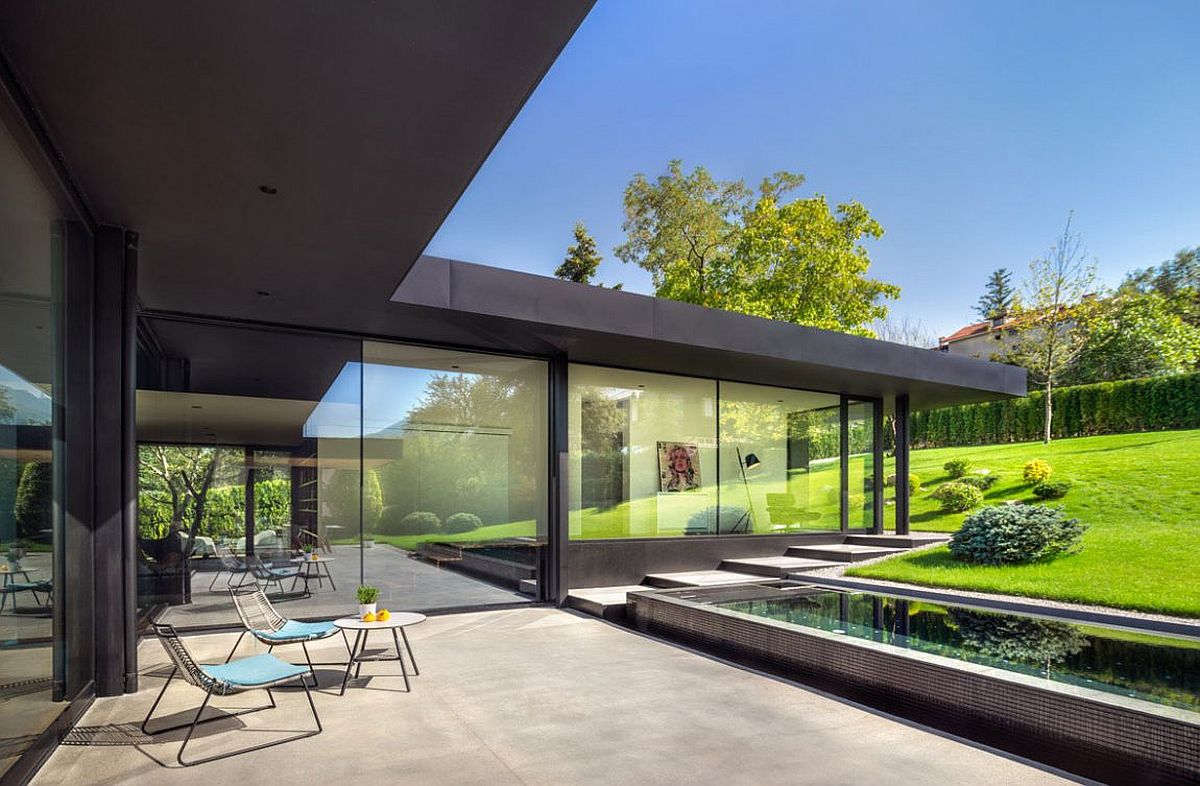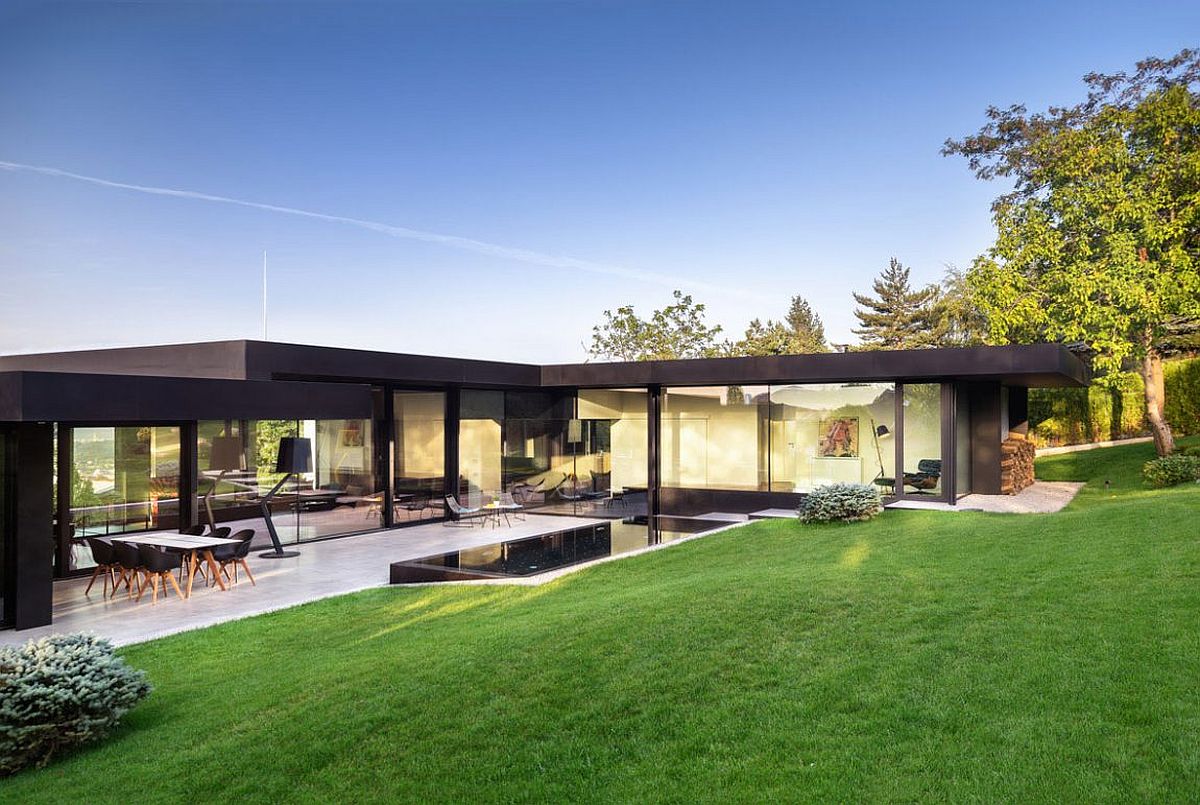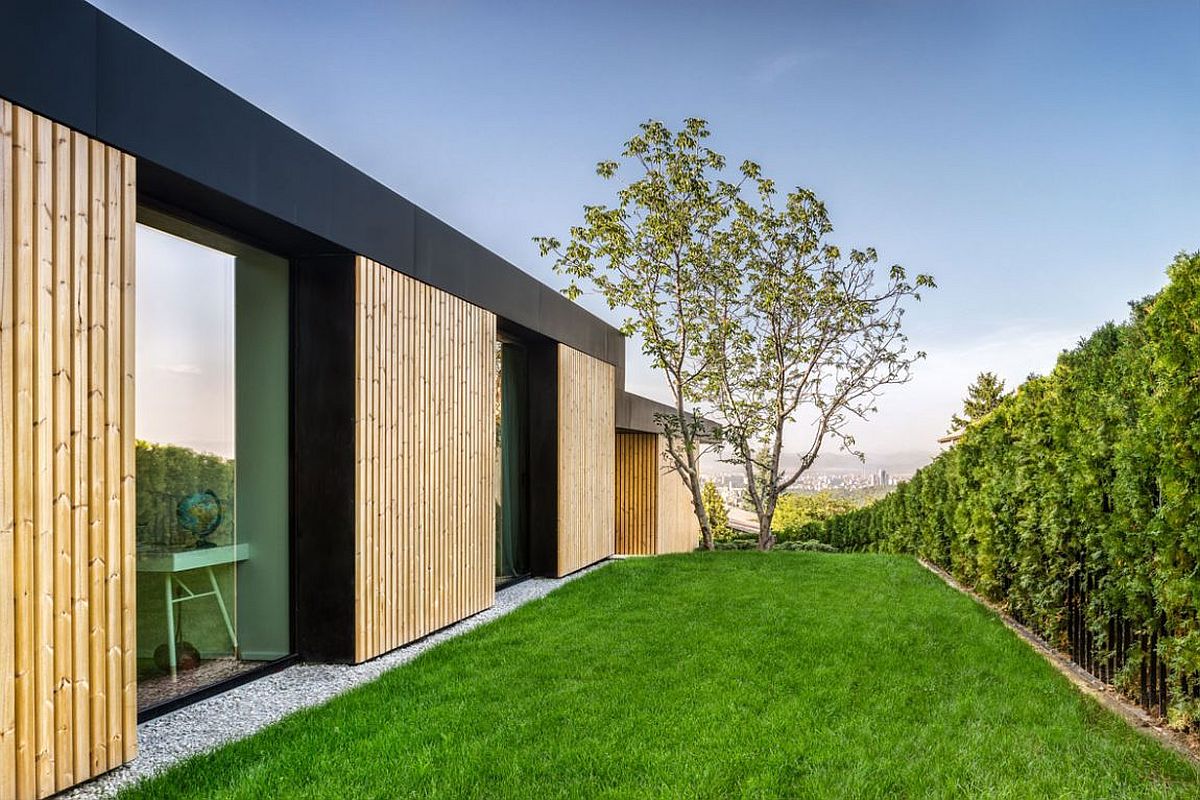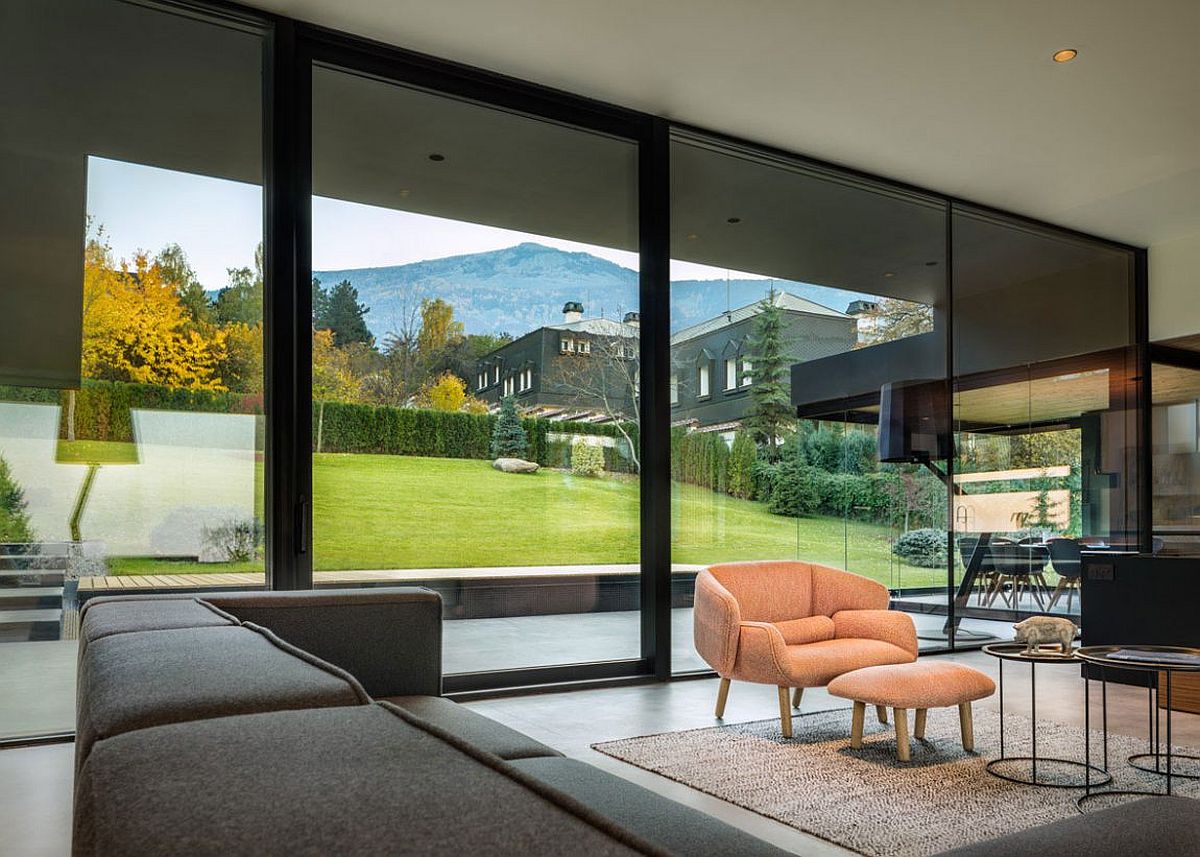 RELATED: Innovative San Francisco Residence Offers Amazing City Views And Ample Privacy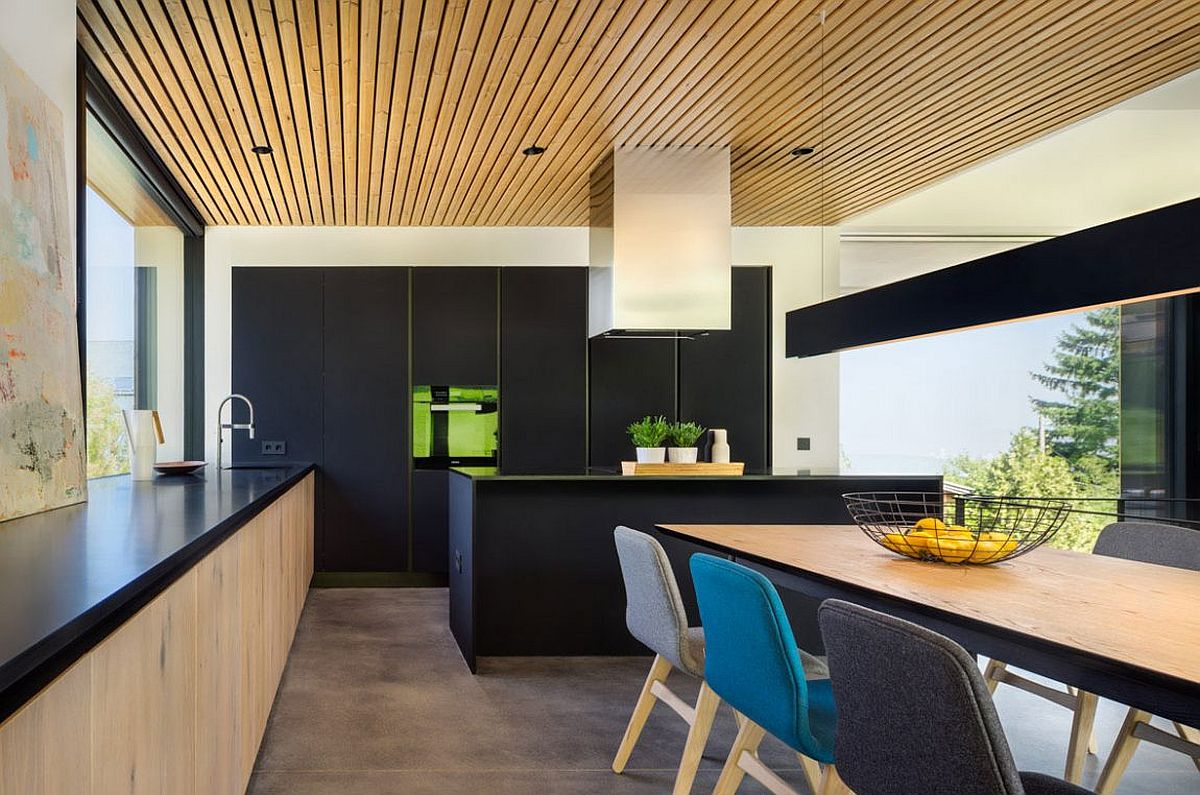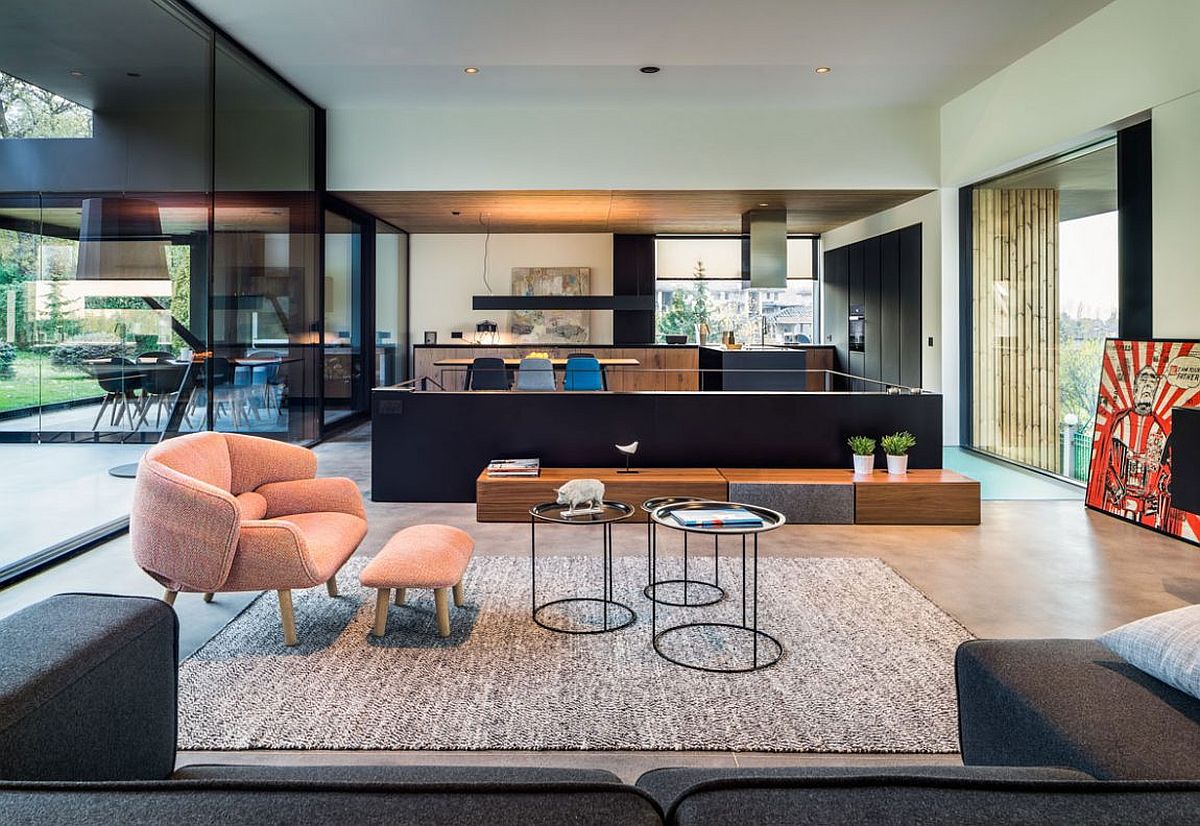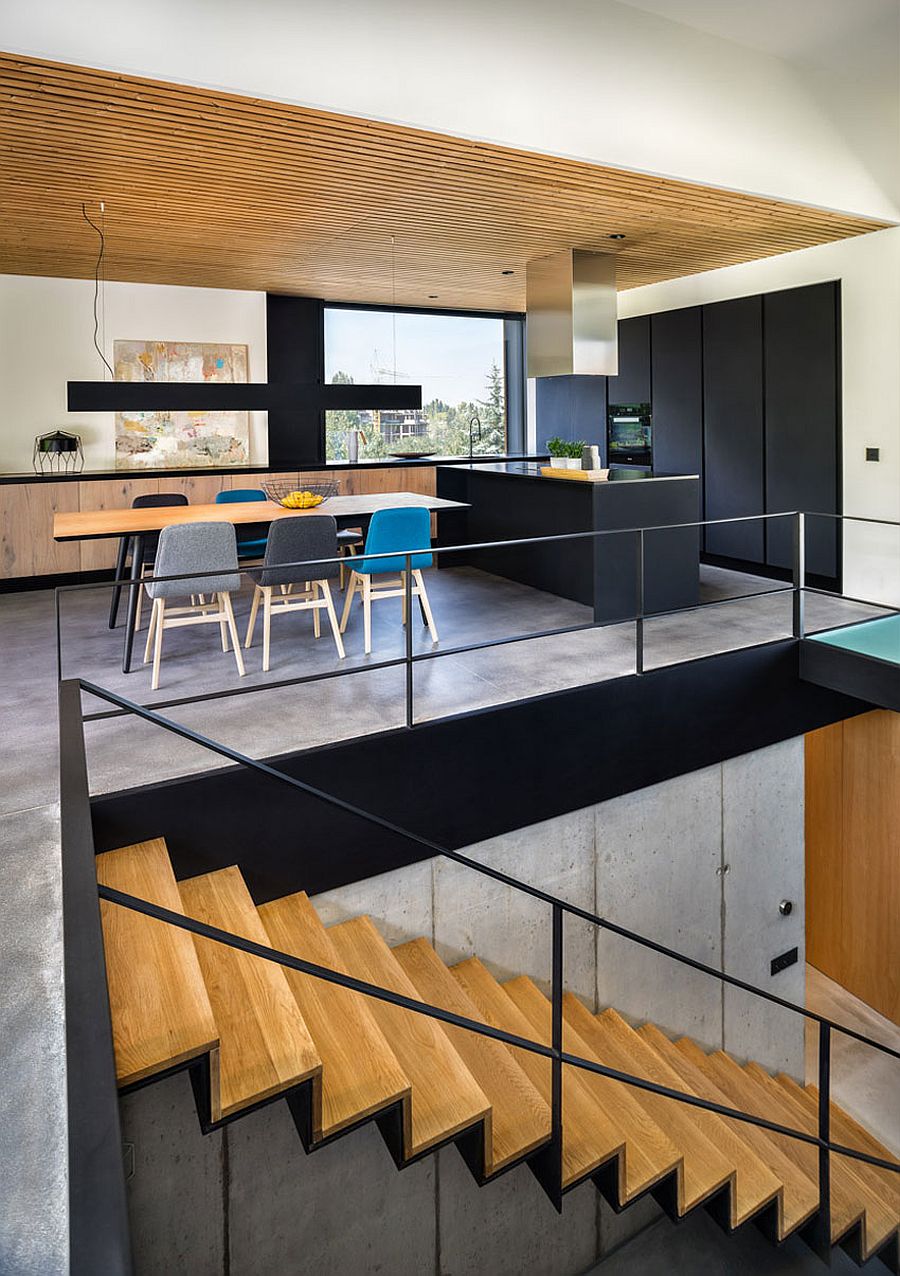 It is the second level (cleverly hidden into the slope of the lot) that holds the master bedroom, kids' bedrooms and guest bedrooms, even as one finds a seamless connection between both floors of the Pagoda House. A smart home that is both practical in design and fascinating in its form! [Photography: Assen Emilov]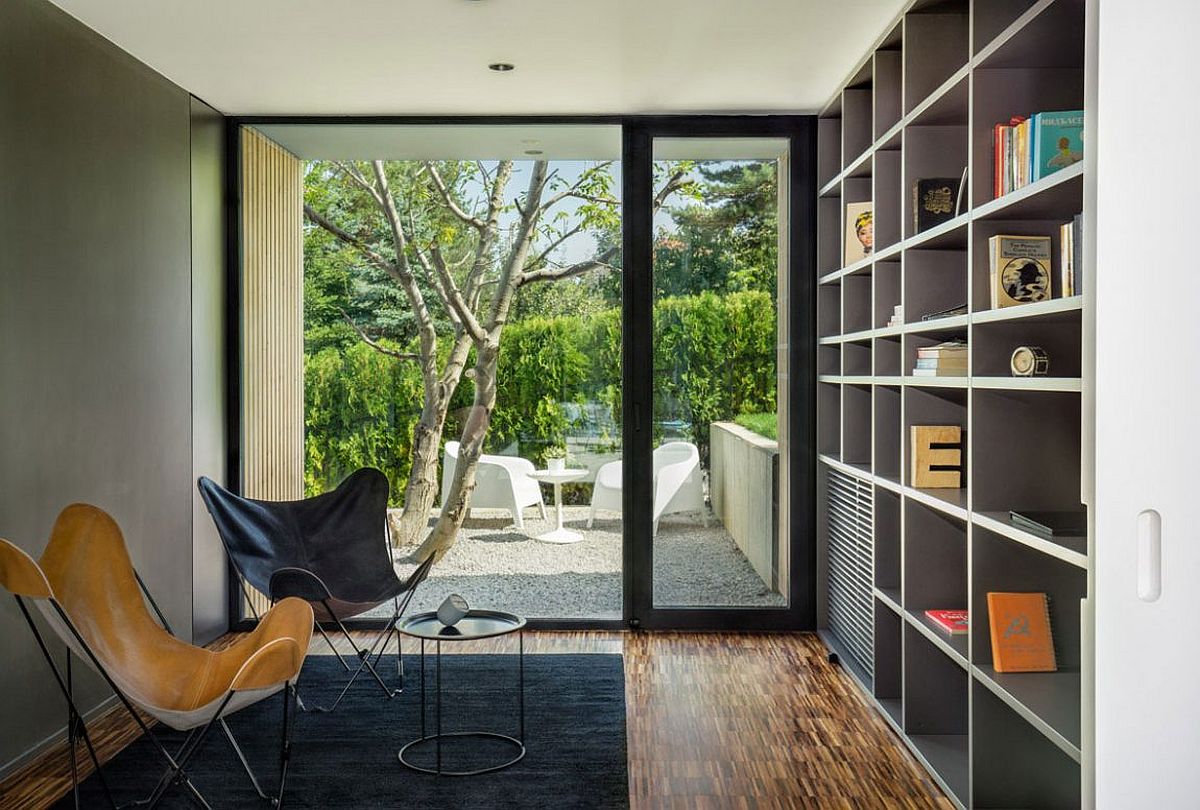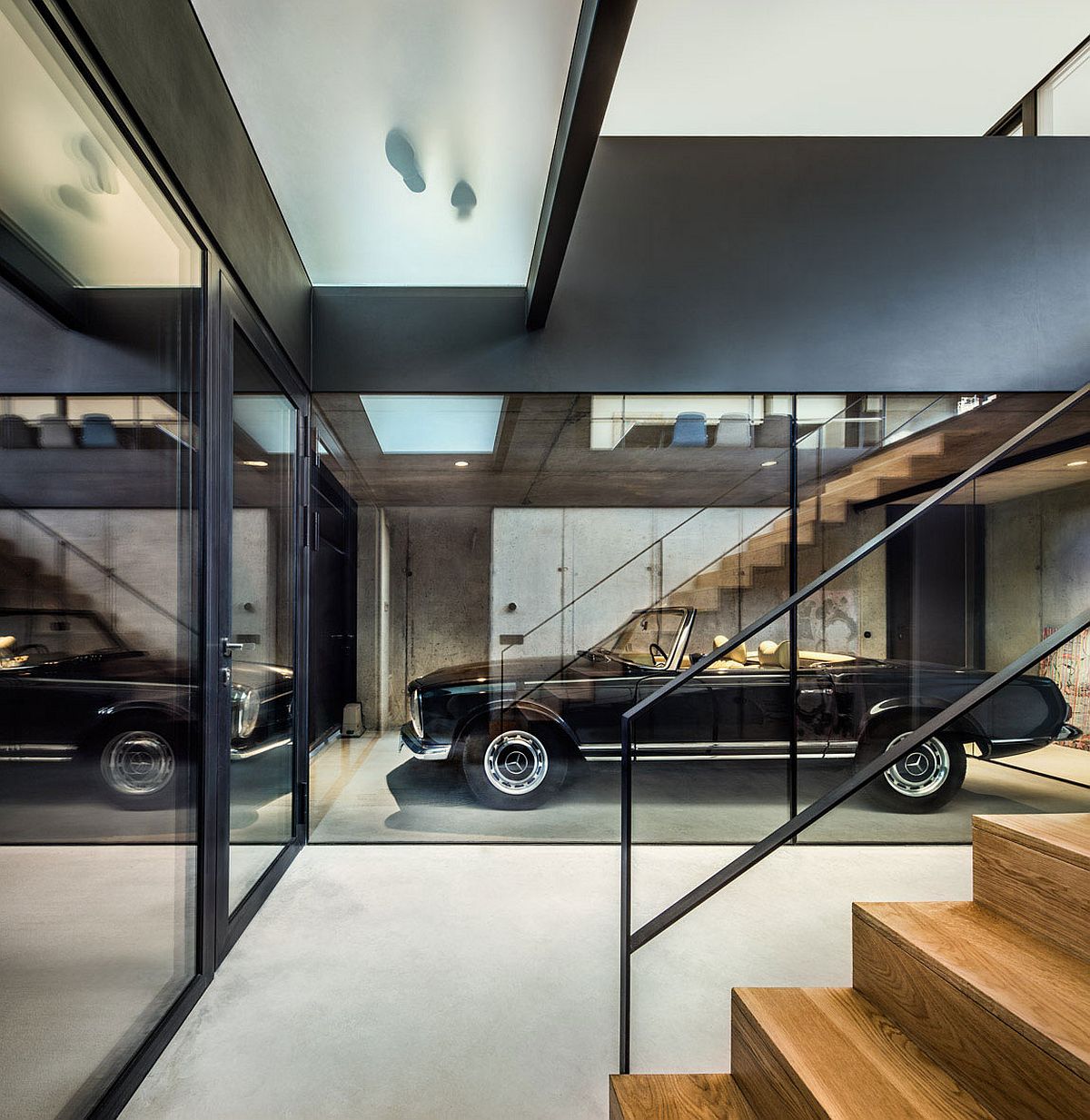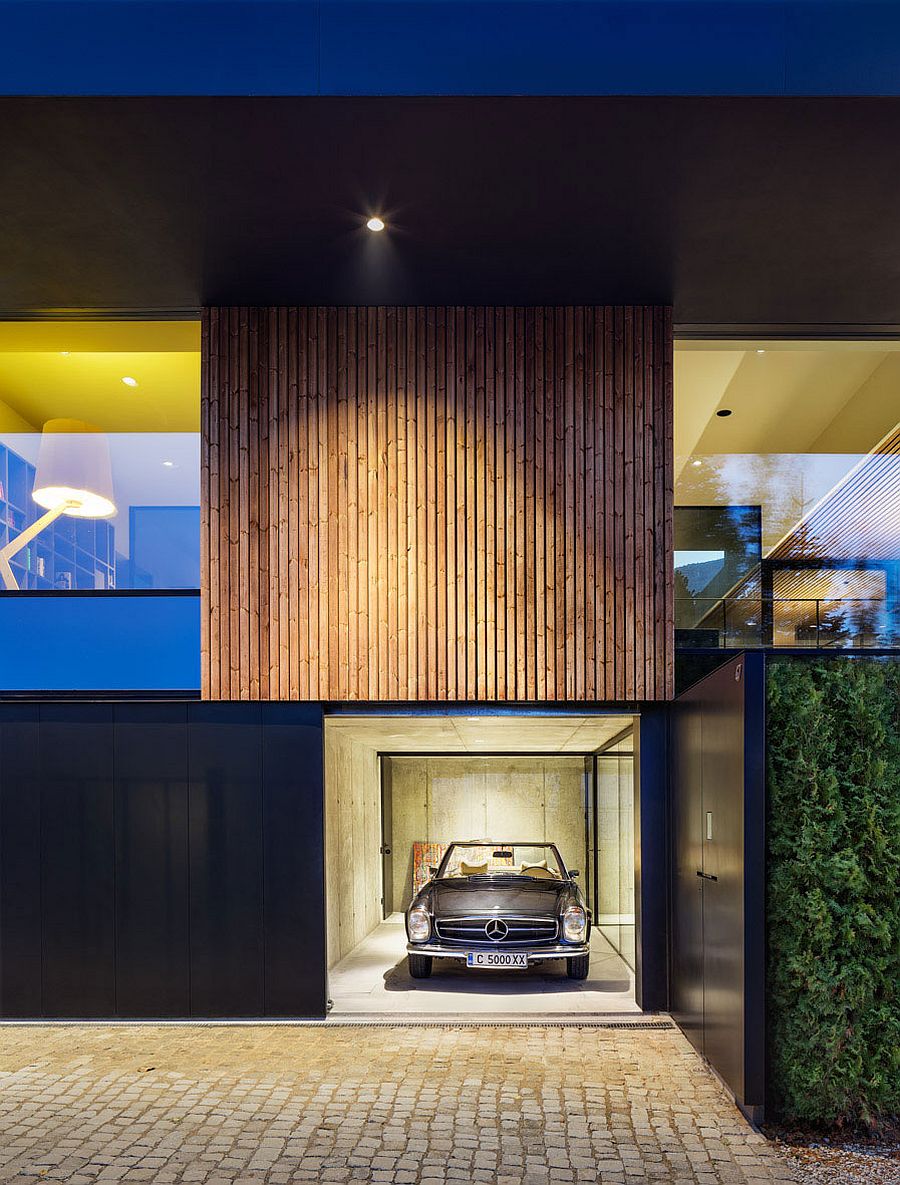 RELATED: Contemporary New York City Condo Stuns With Color And Panoramic Views Of Manhattan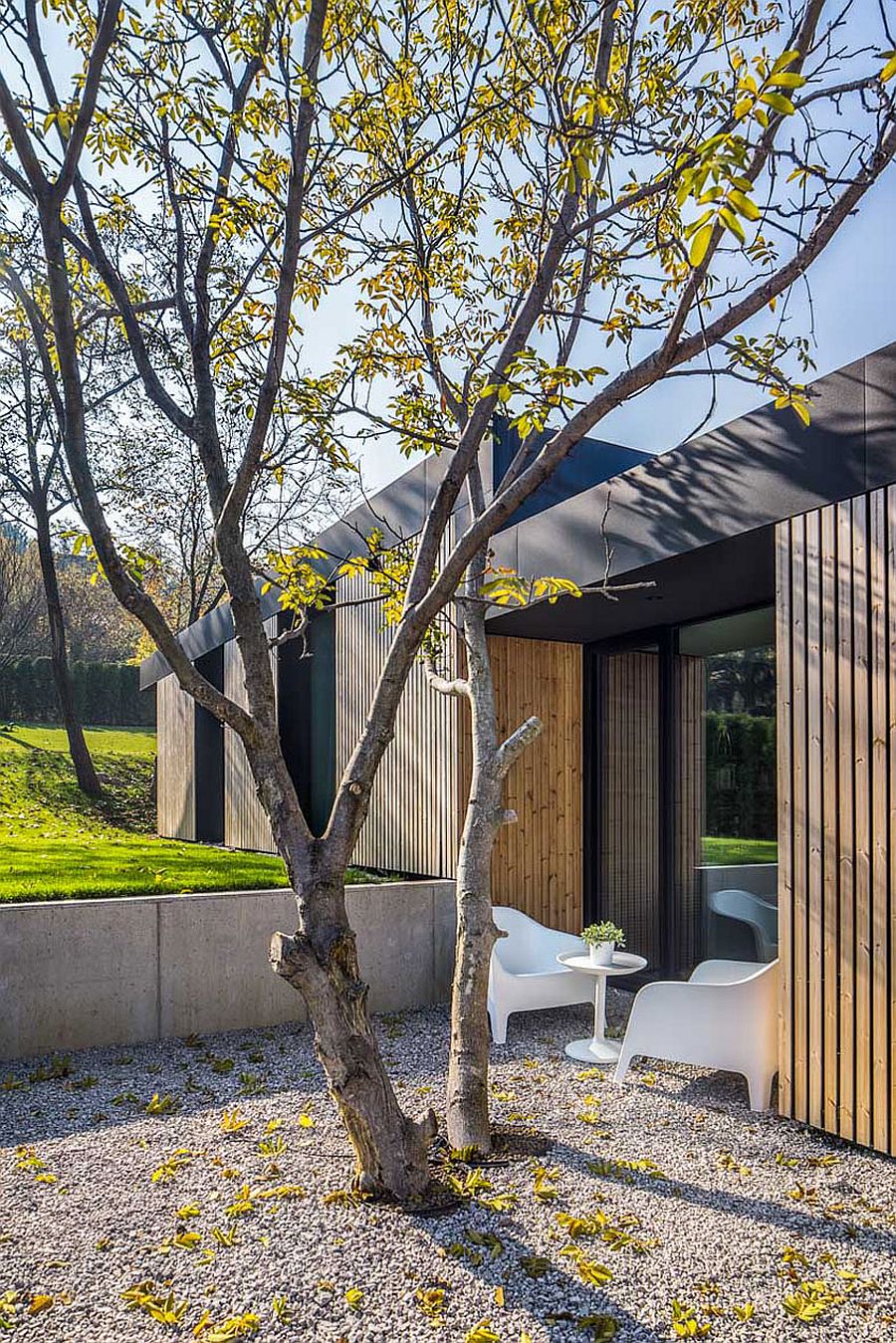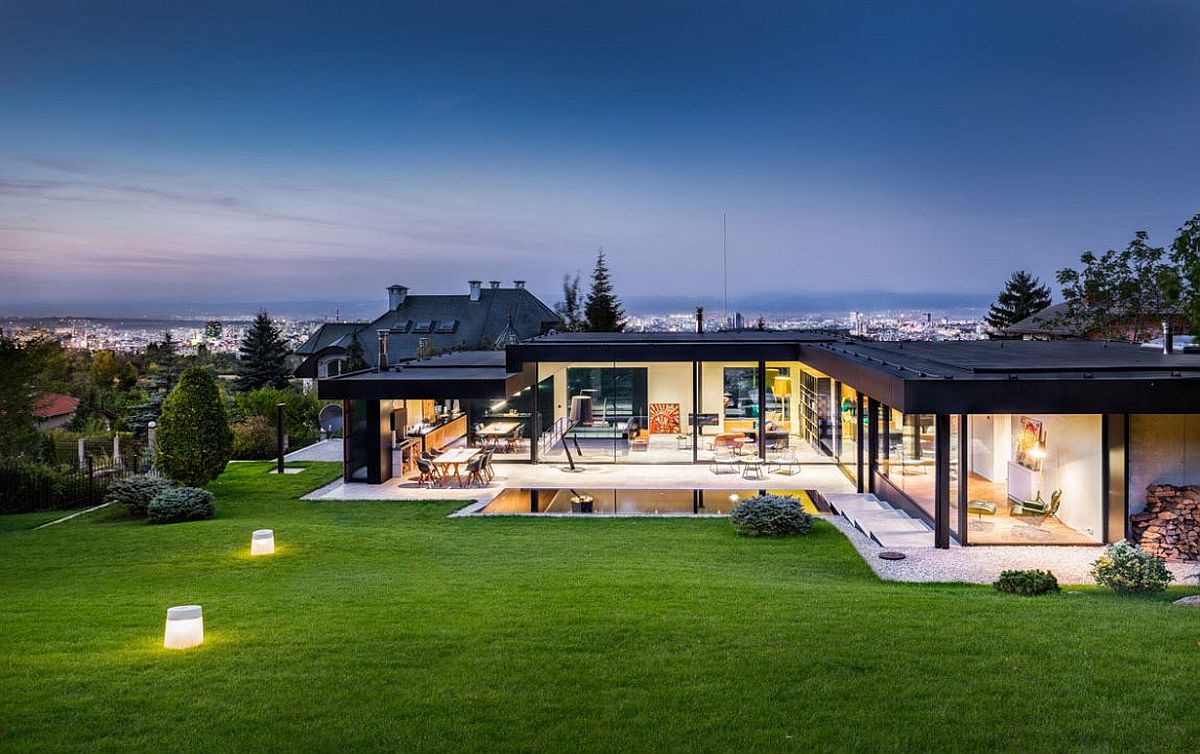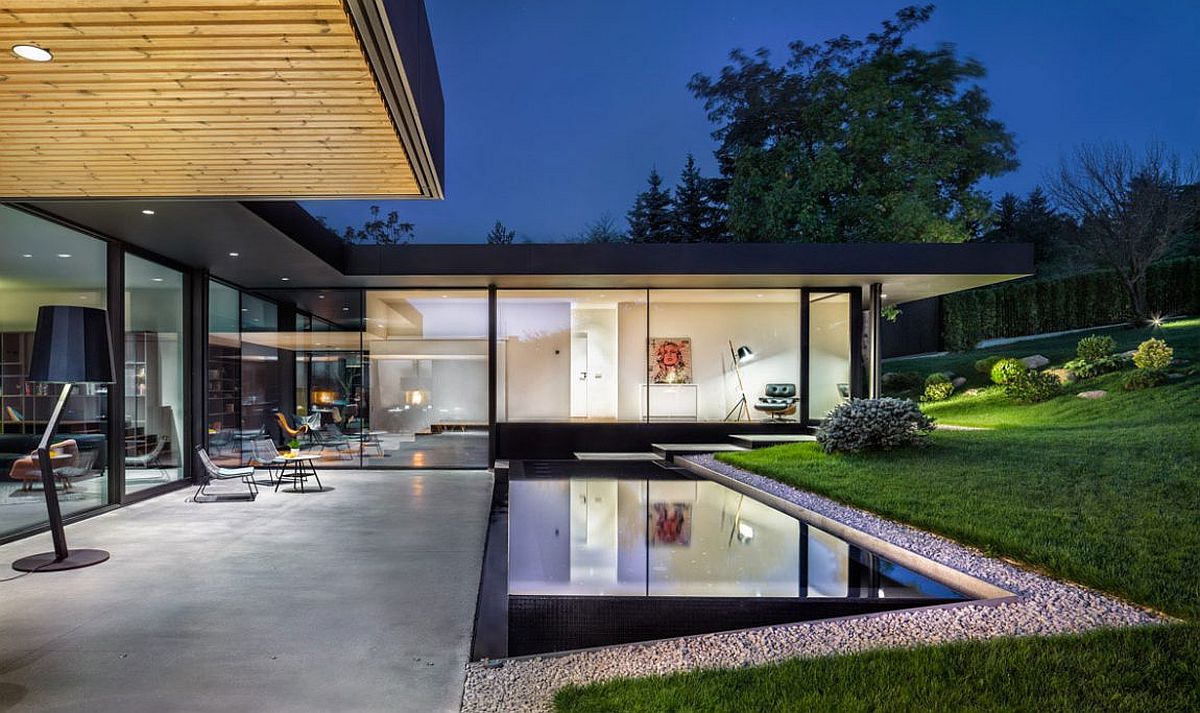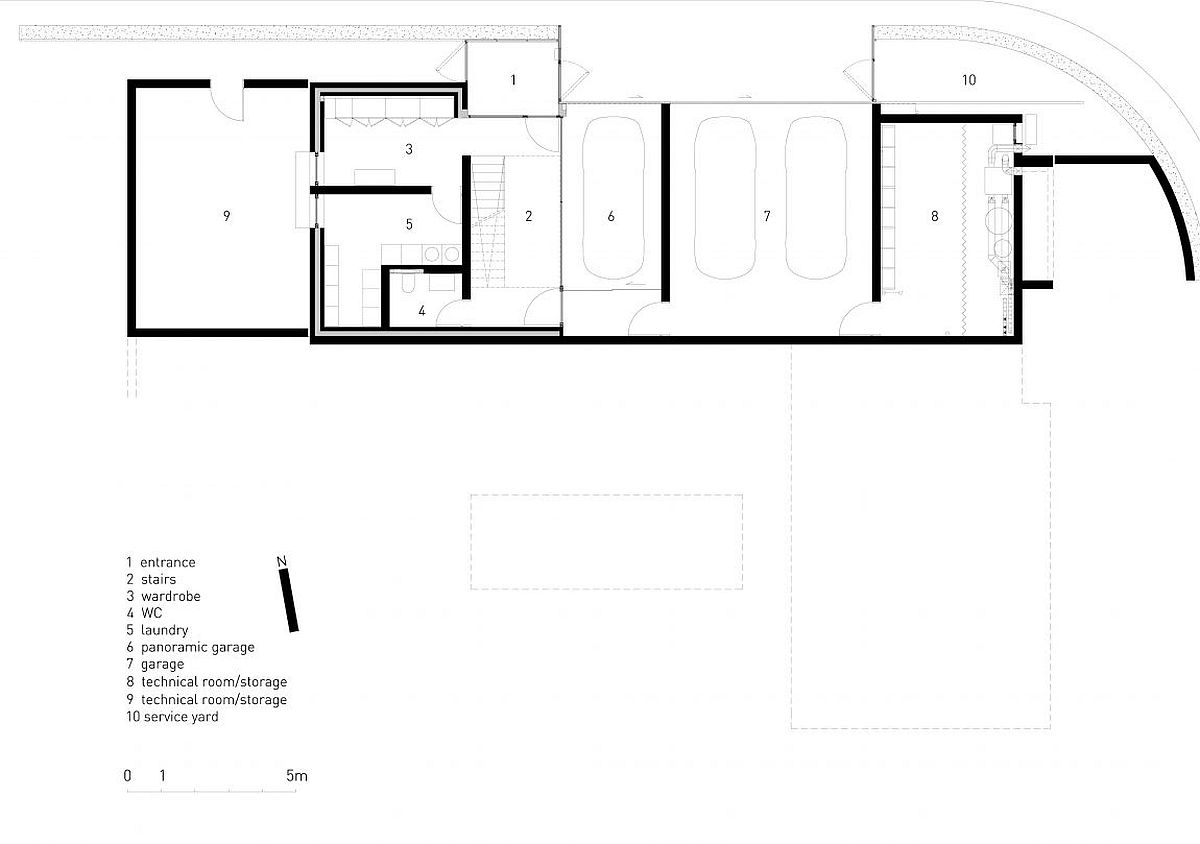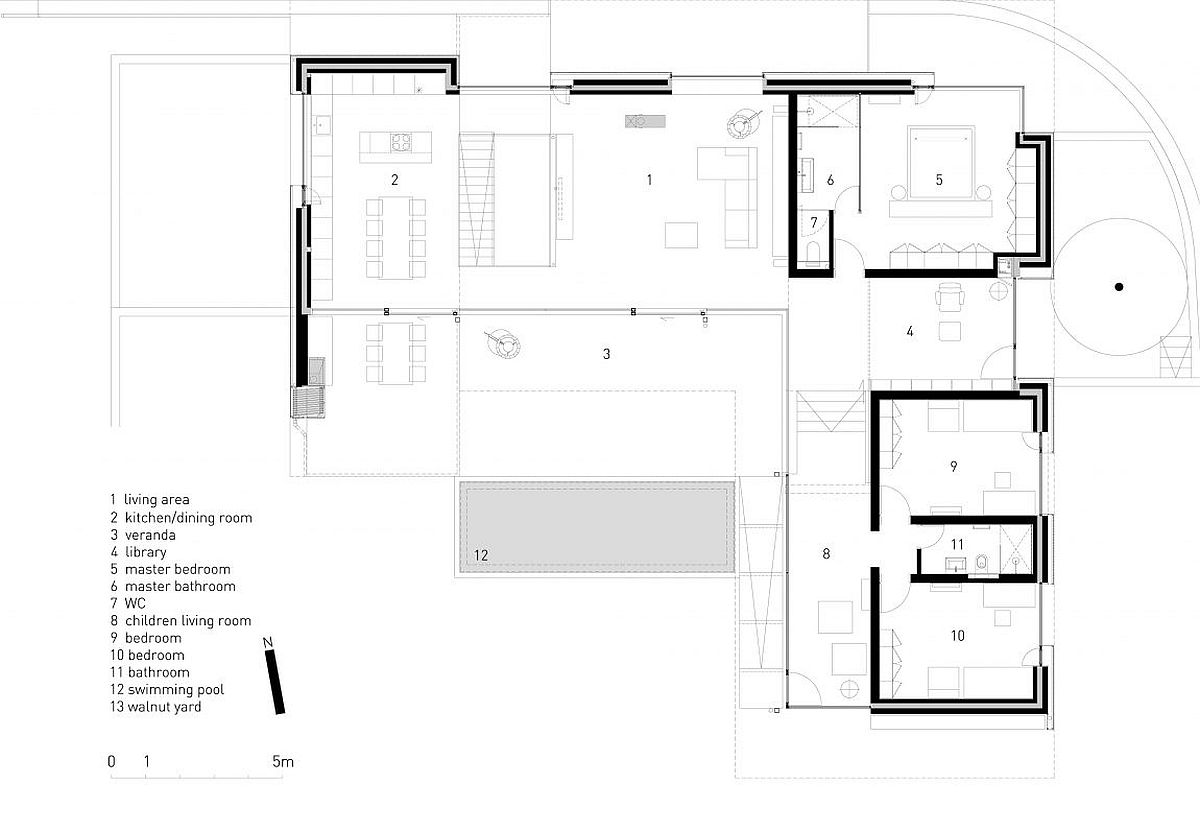 Liked the story? Share it with friends.