The mesmerizing and relaxing sights and sounds of the French Riviera play host to millions of tourists from across the globe each year, and nestled in this picturesque landscape is Villa Brash, designed by JaK Studio. The lot that the home occupies is situated on the upper hills of Les Issambres, Cotes D'Azure, and it is the unique topography of the site that determined its final silhouette and orientation. A sloping terrain forced the architects to adopt a step-like design for the luxury villa, with the street façade offering complete privacy.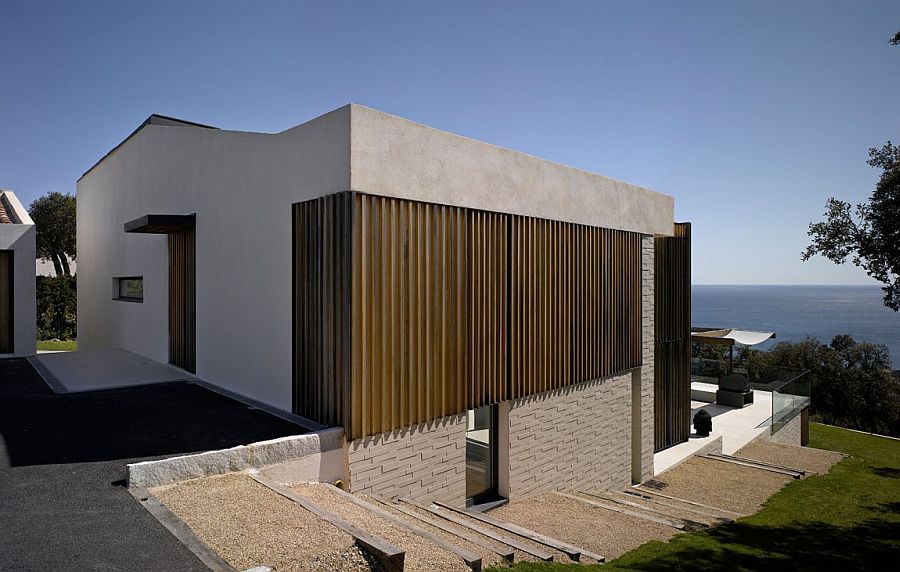 The grand residence opens up towards the breathtaking Bay of Saint Tropez and offers unabated views of the natural landscape. With design that is essentially simple, minimal and contemporary, the lavish home showcases a design response to the challenges presented by the exceptional site. Clean straight lines, a neutral color scheme and warm wooden accents create a setting that is both sophisticated and relaxing without taking away from the dramatic view on offer. The lowest level opens up to the expansive contemporary deck, outdoor lounge and pool area and houses the living space, kitchen and dining area.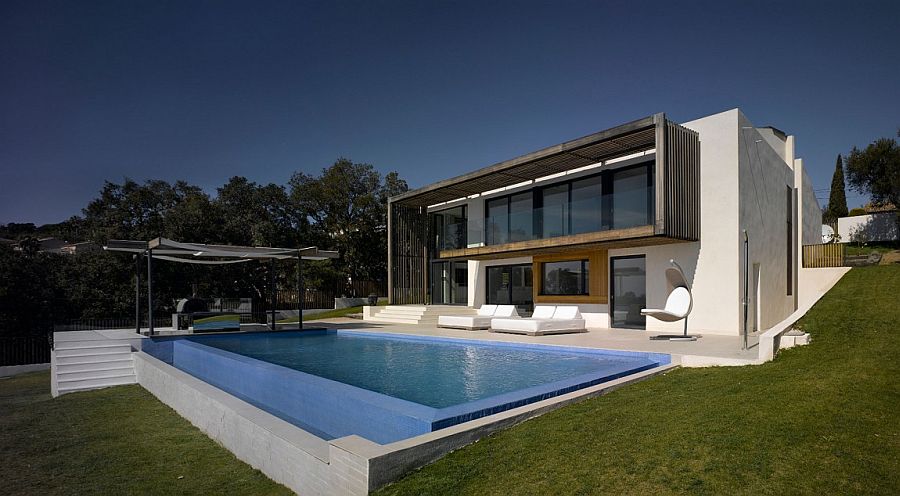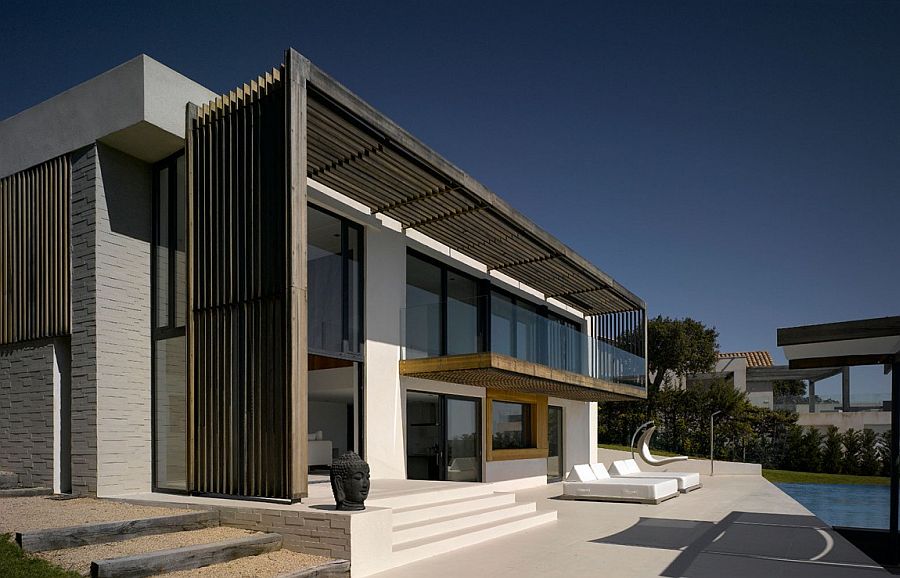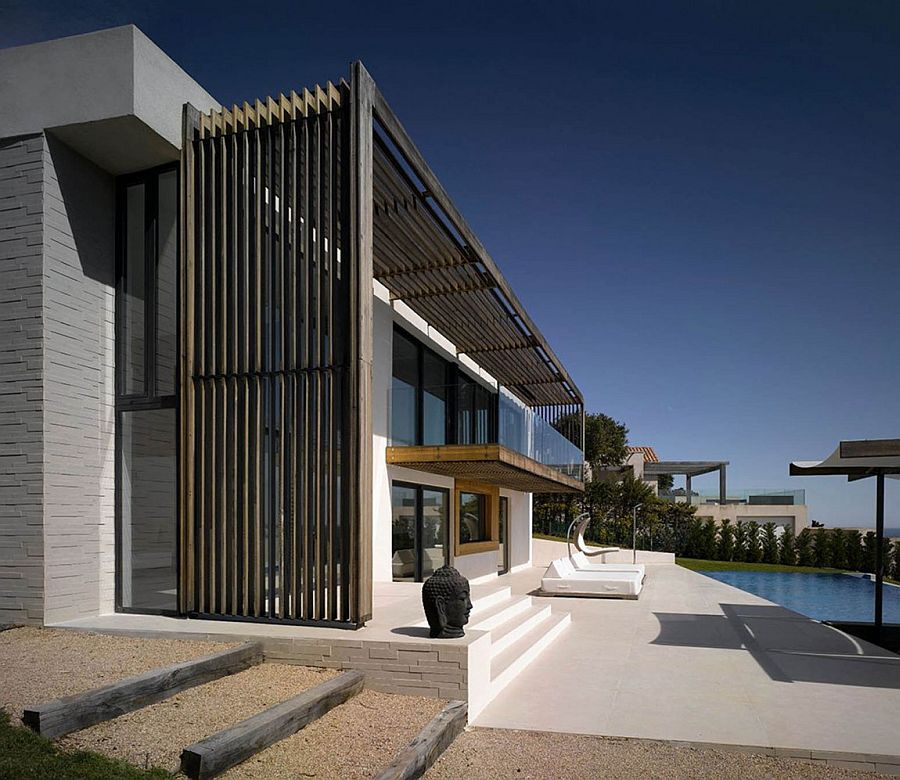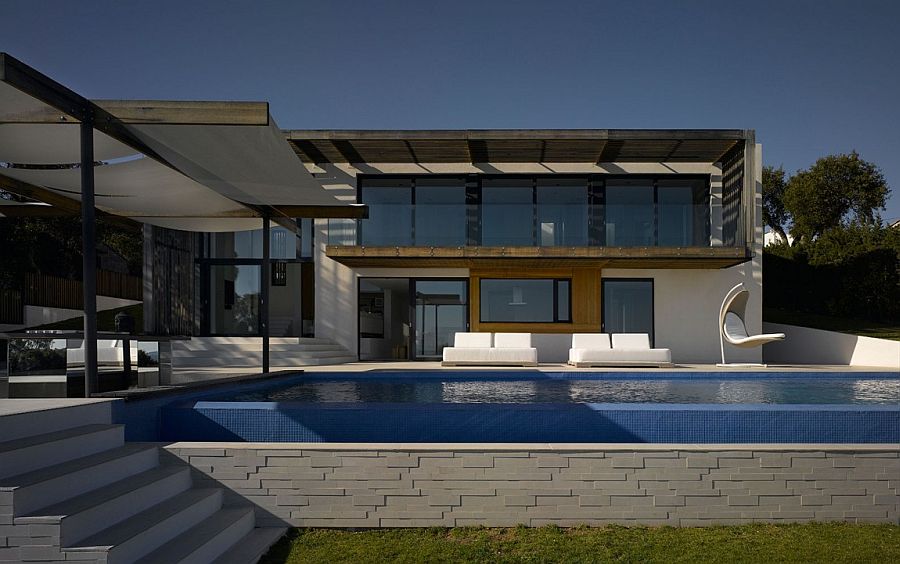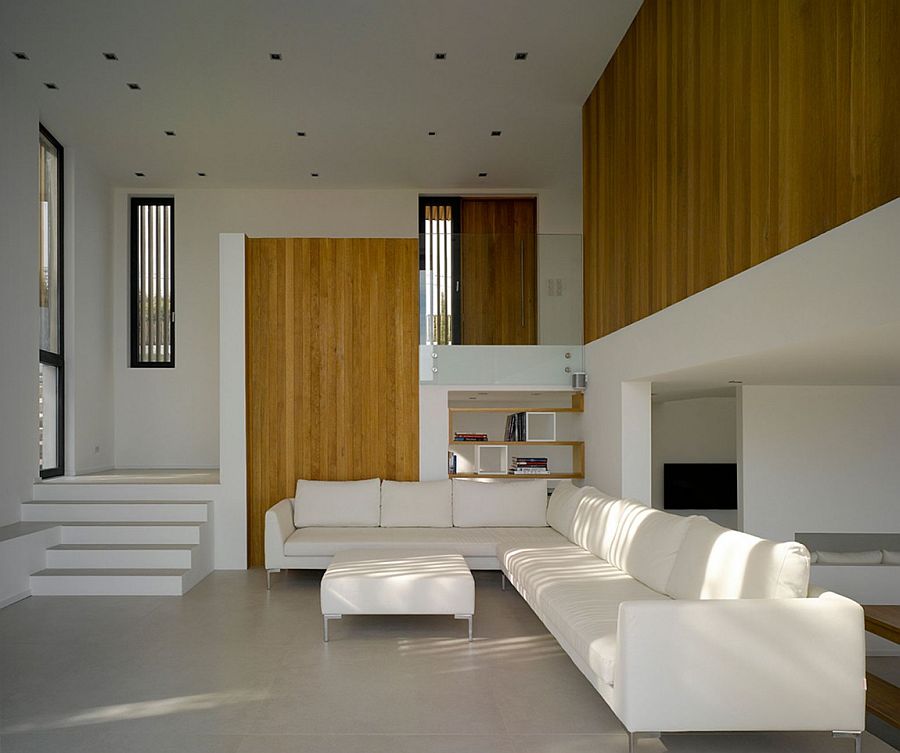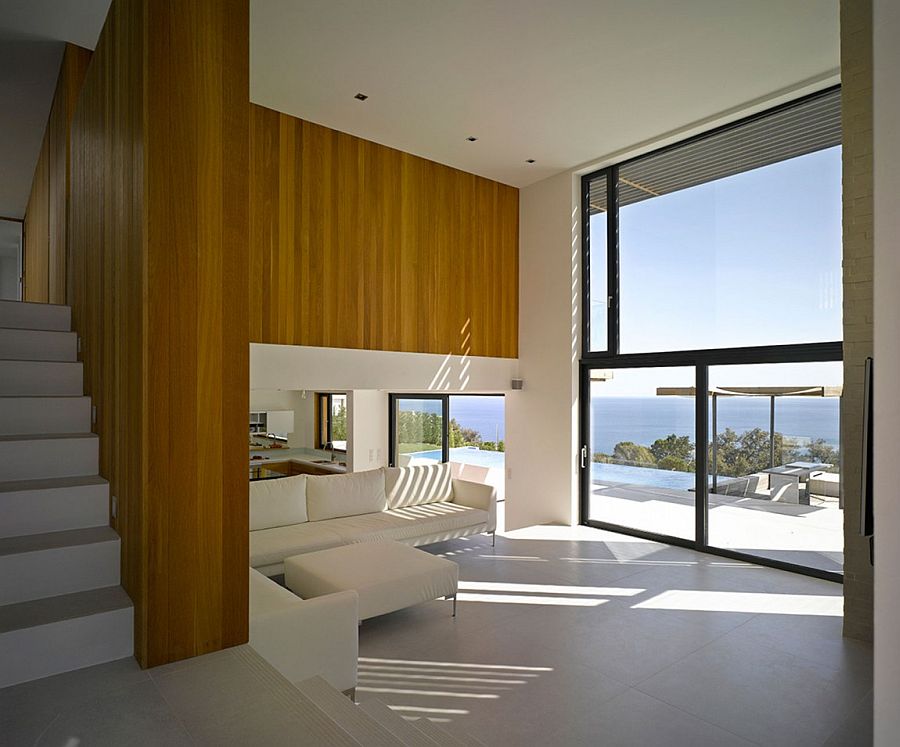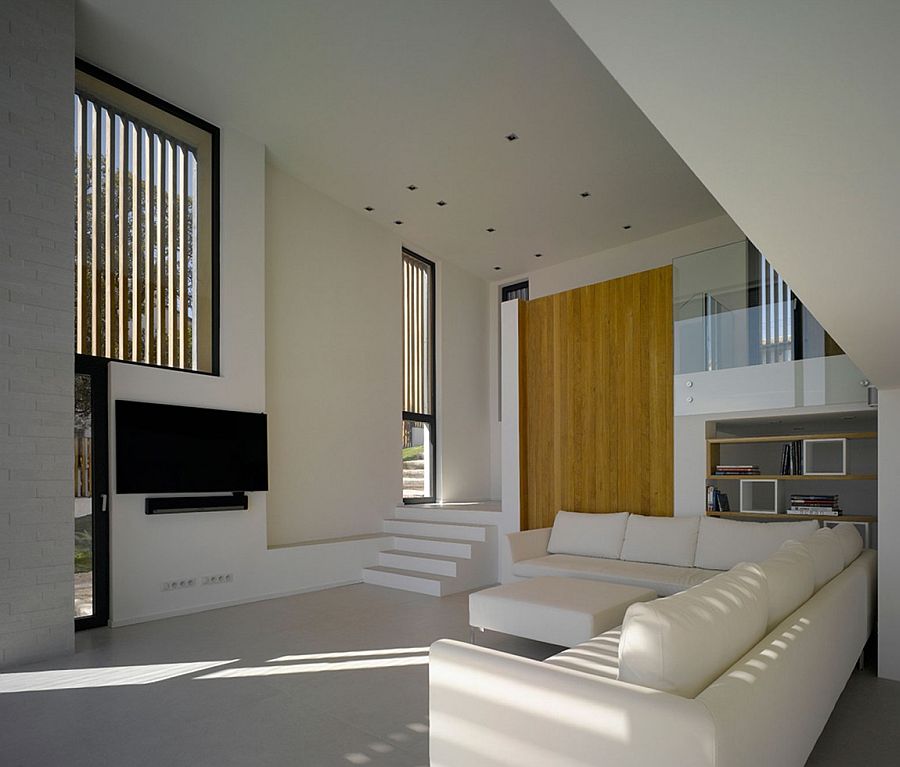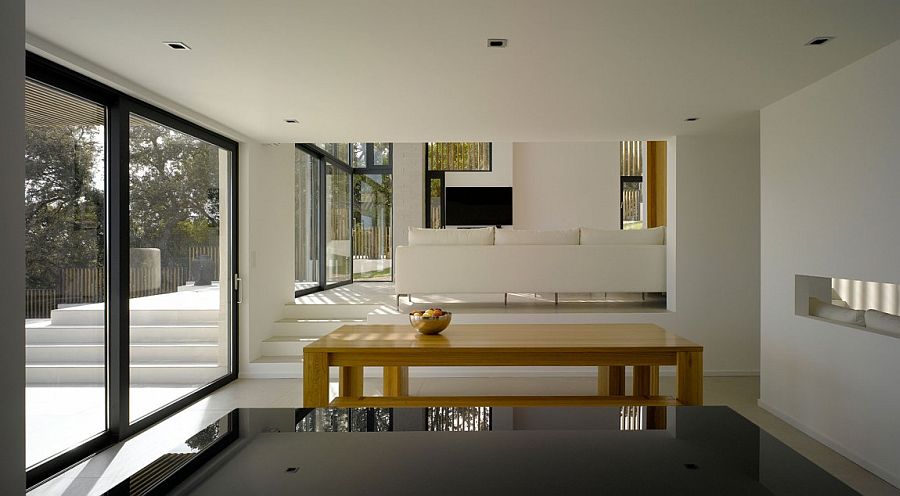 Private quarters occupy the second level of the house and overlook not just the distant bay but also the living area below. This creates a visual continuity in terms of style across the two floors that is carried through to the rooftop zone. The smart use of shaded structures allows the homeowners to spend more time outside than indoors even on a sunny day as they take in the majesty of the French Riviera at its absolute best!