Some of us find our dream home in the small, urban apartment that serves as a simple escape and a place to rest and relax in between all the hard work and partying. Others might prefer a magical escape that is nestled in the heart of unadulterated natural beauty, and then there are those who are willing to take up the challenge of renovating an old, discarded structure into a new house. But for majority of us, the vision of a dream home is a semi-urban residence with a small garden, contemporary design and enough space for the entire family. Botanica 32 by Metricon offers precisely that!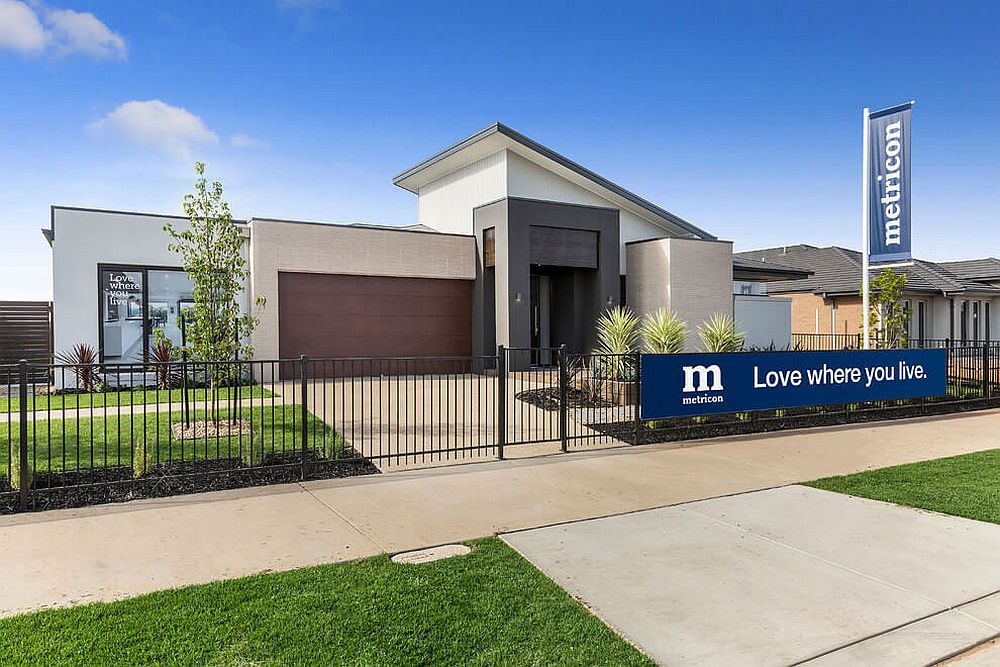 One of Australia's leading home builders for over four decades, Botanica is another charming delight from Metricon that serves the needs of a modern family perfectly without being wasteful both in terms of space and resources. On one side of the home is the large and open living area with a sparkling living space, a family zone that extends into the wooden deck outdoors, an ergonomic kitchen with ample storage space, a full-fledged pantry, and of course a home workstation or two for those who need one. It is the opposite section that holds the lavish master bedroom, three additional bedrooms, bathrooms, a powder room and other specific spaces that the homeowner might need.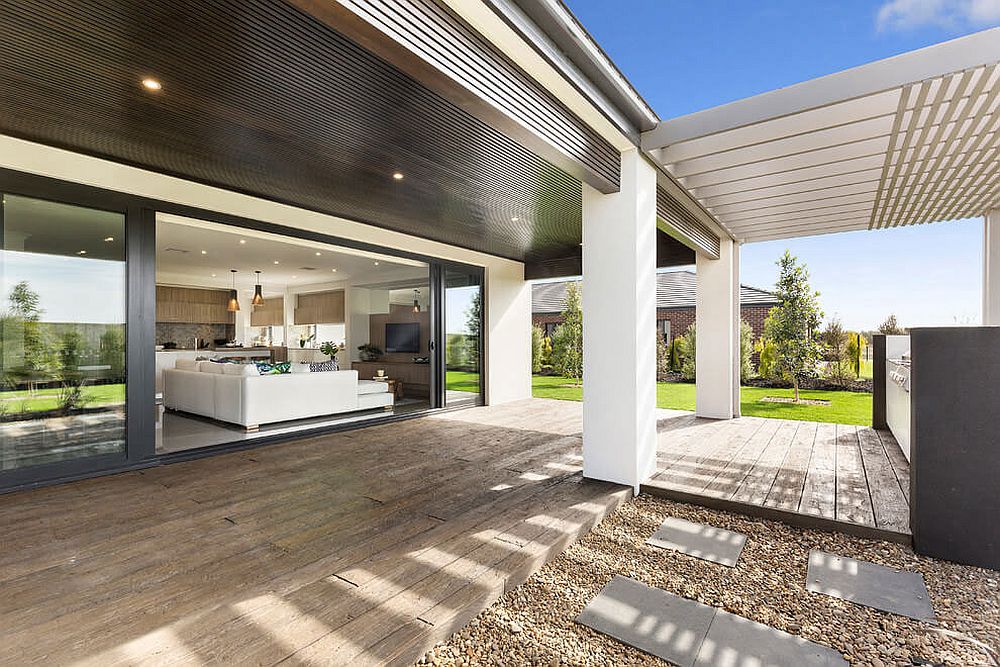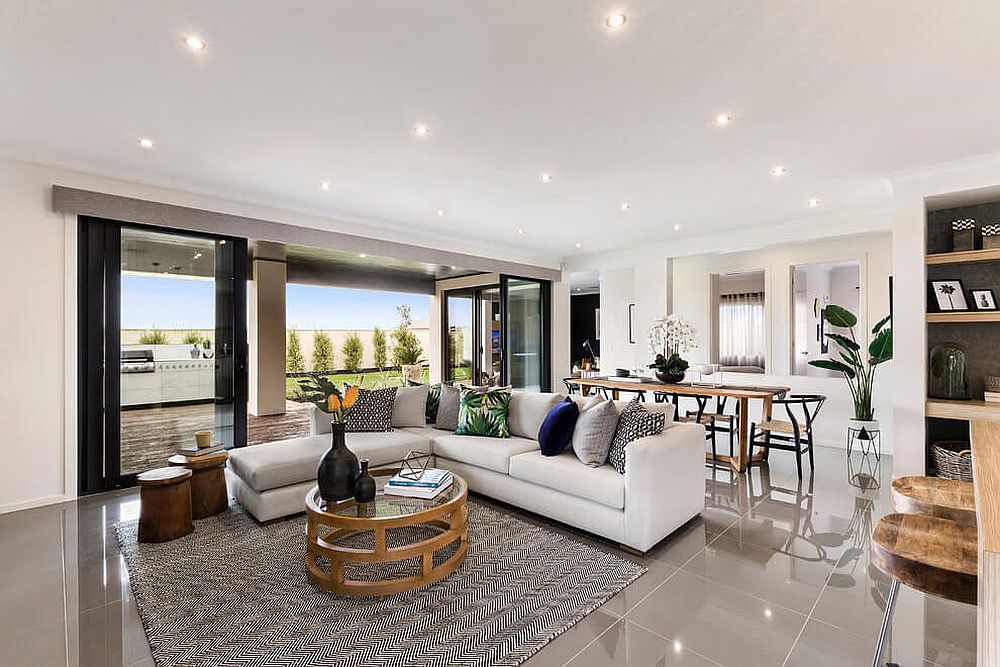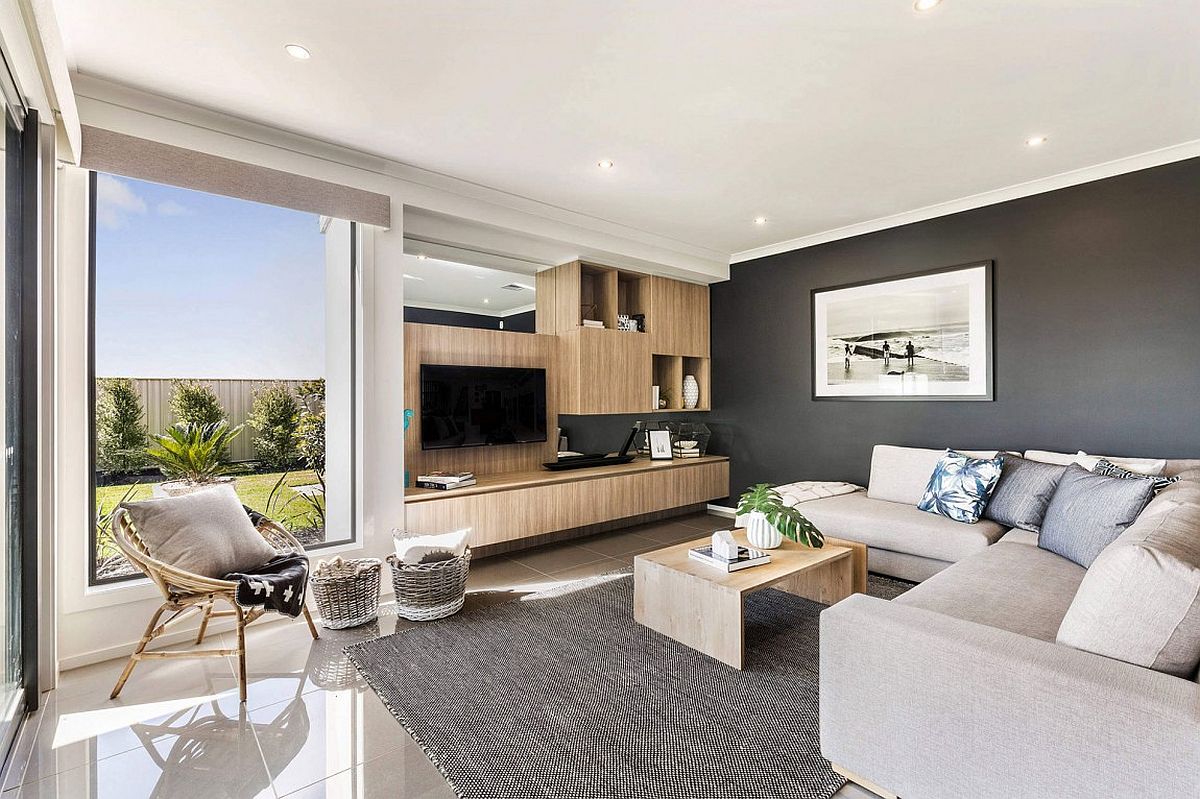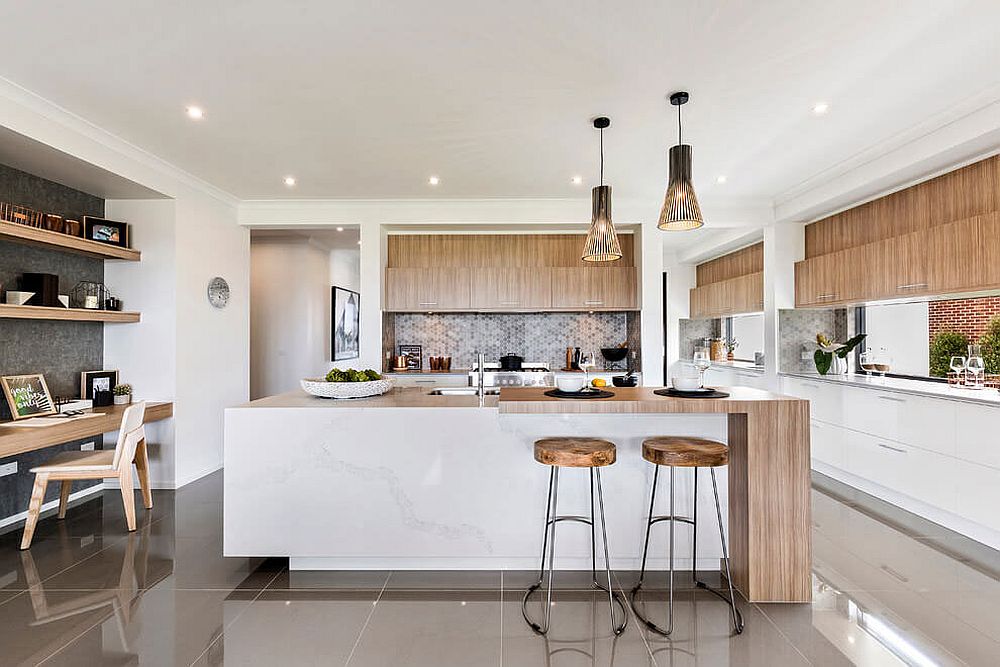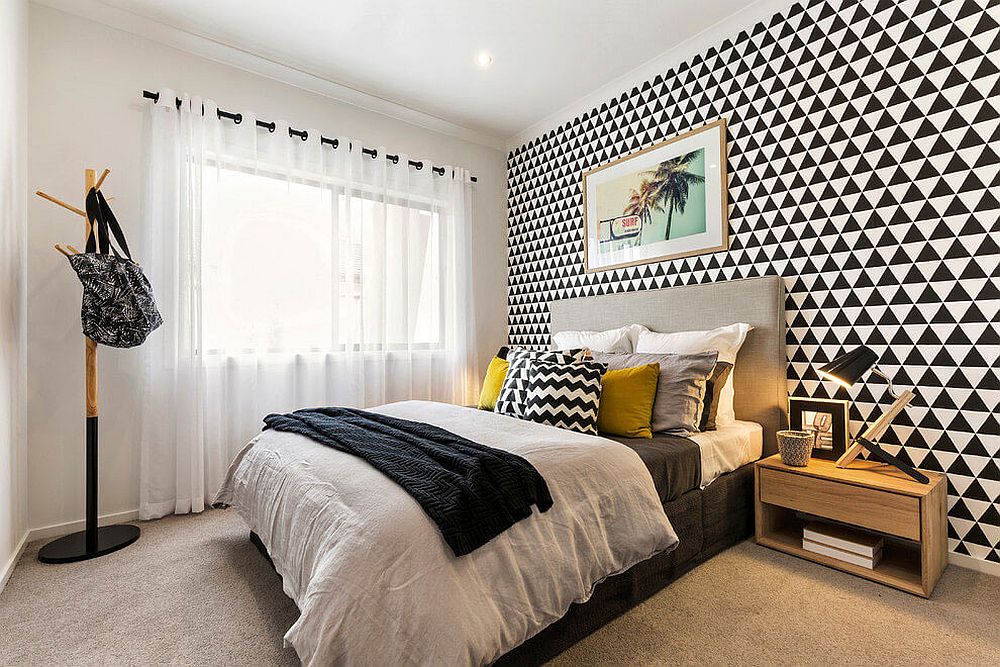 Essentially, this is a gorgeous, functional and smart home that grows along with your family needs, and that can be altered and adopted to suit your specific needs. Obviously one can play around with the landscape that surrounds the space, depending on the views on offer and the available area. Another inviting and exquisite residence from Down Under that offers ample design inspiration!