With the sun peeping out in the northern hemisphere, a choice outdoor seat will provide a welcome refuge on balmy summer days. Set in the shade of a rose-scented arbour or beneath a cool awning, a winsome chair is the perfect accompaniment to a leisurely summer mood. Grythyttan Stålmöbler, Mobles 114, Kettal, Serralunga and GANDIABLASCO are just a few of the superior companies producing timeless al fresco seating for summer days.
Grythyttan Stålmöbler, Sweden
Set deep in the forests of Bergslagen, Sweden, you will find Grythyttan Stålmöbler, a family-owned company established in 1930. In a place where time-honoured craftsmanship remains at the fore, Grythyttan Stålmöbler's exquisite furniture is made using high-quality steel and wood. Its classic A2 cantilever armchair was designed in 1930 by Artur Lindqvist, son of founder Karl Lindqvist. Bauhaus-inspired, the simple and elegant A2 armchair pairs wood slats with a spring steel construction.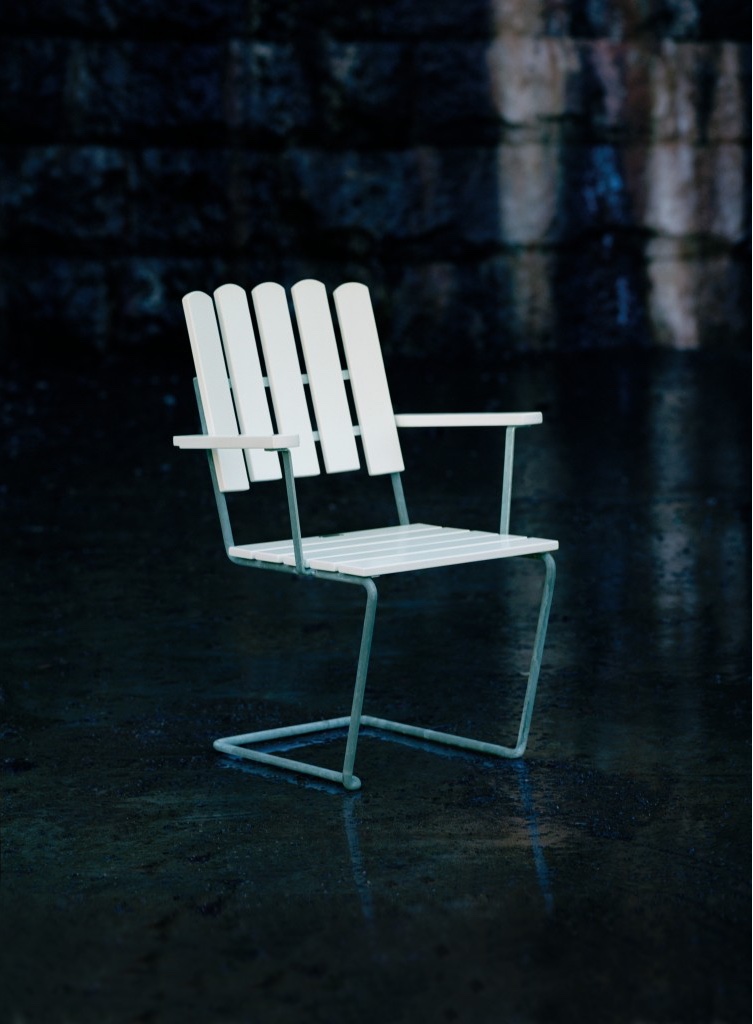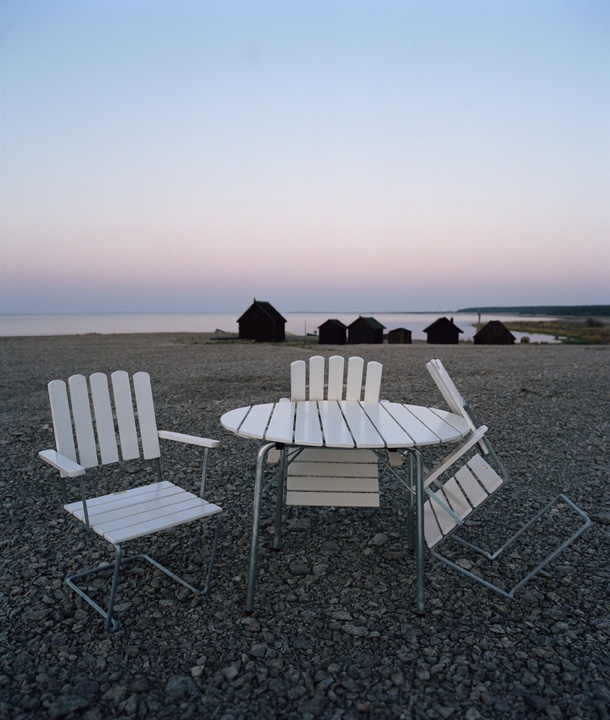 Images © 2016 Grythyttan Stålmöbler.
Also from Grythyttan Stålmöbler, the cantilevered High-Tech chair was designed in 1984 by eminent Swedish designer Nils Strinning. This heavy metal chair is made using spring steel.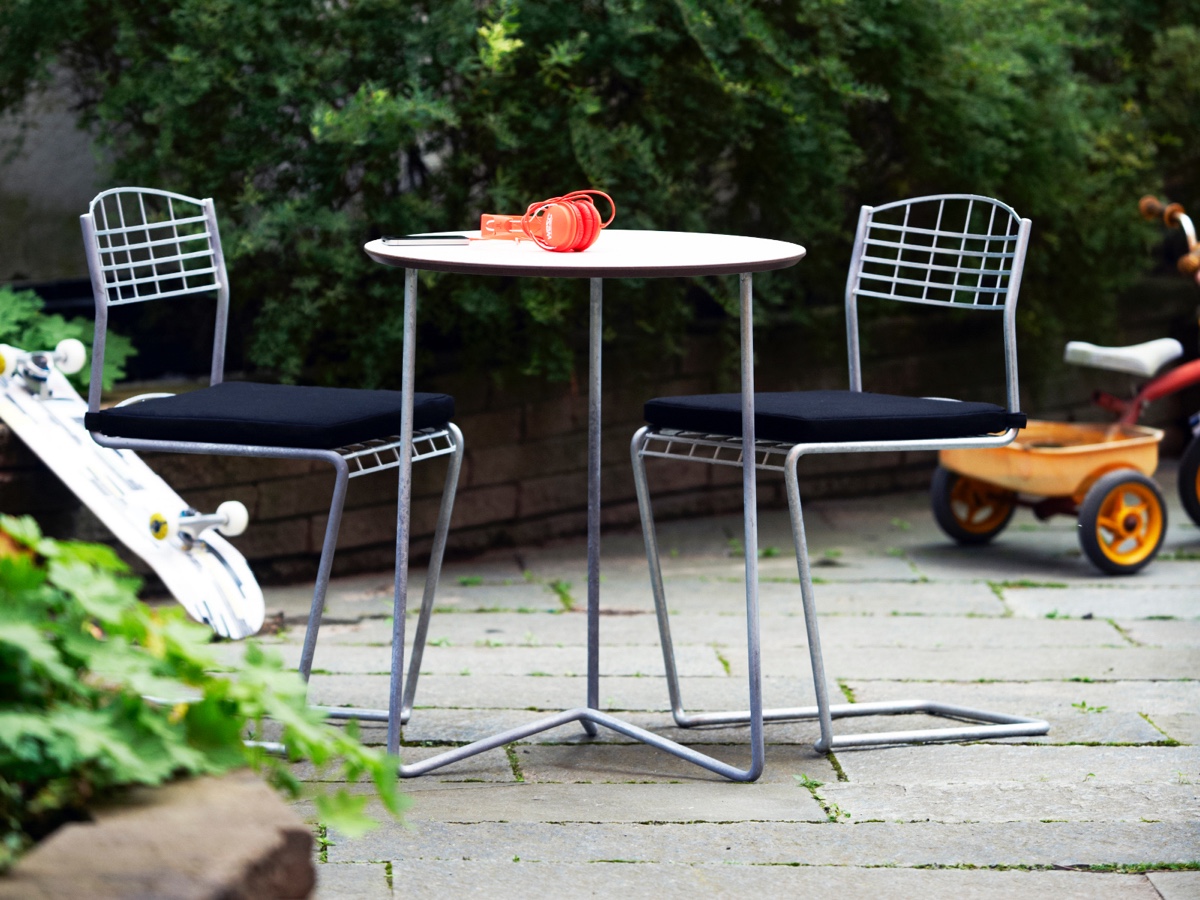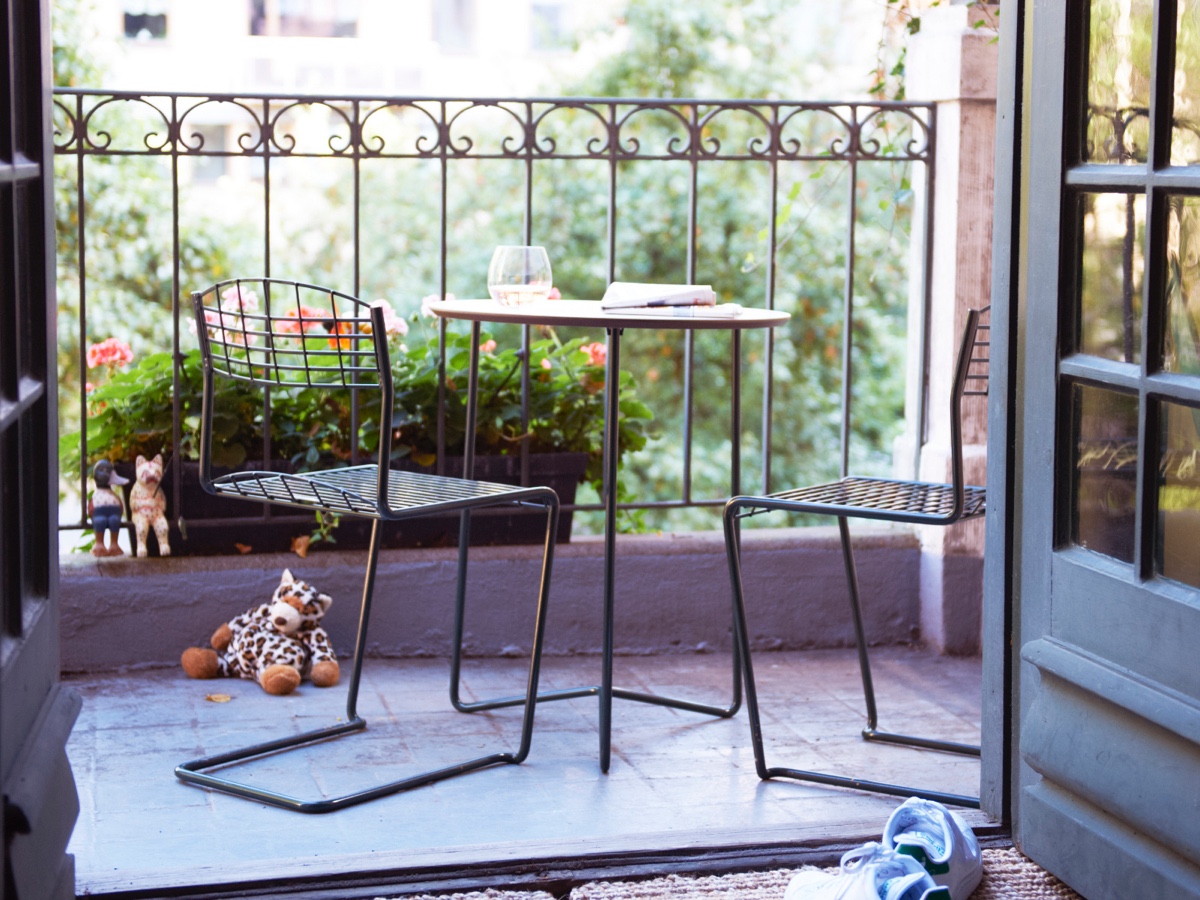 High-Tech chair mages via Archiproducts.
Nobles 114, Spain
Barcelona-based Mobles 114 was founded in 1973 with a desire to improve the quality of public spaces and private homes through better design.
The sweeping contours of its Rambla chair describe a seat that is quirky and playful. Designed by Basque designer Martín Azúa, this chair is inspired by the Rambla de Catalunya, a famous (and infamous) buzzing and vibrant thoroughfare in Barcelona. Metallic, ribbed and stackable, the Rambla chair will make a happy outdoor companion.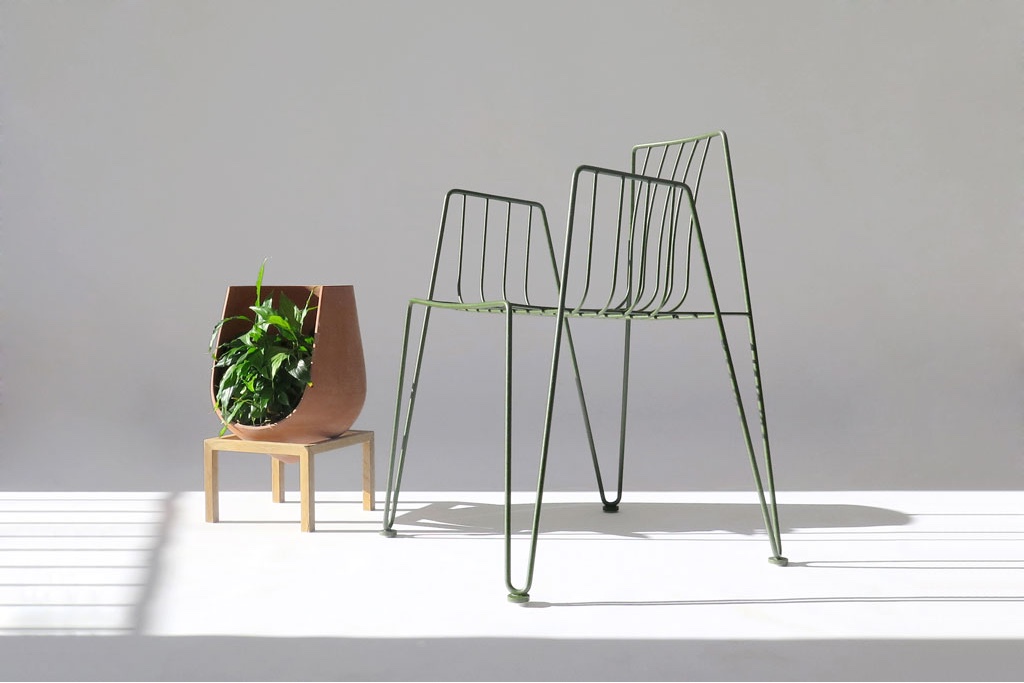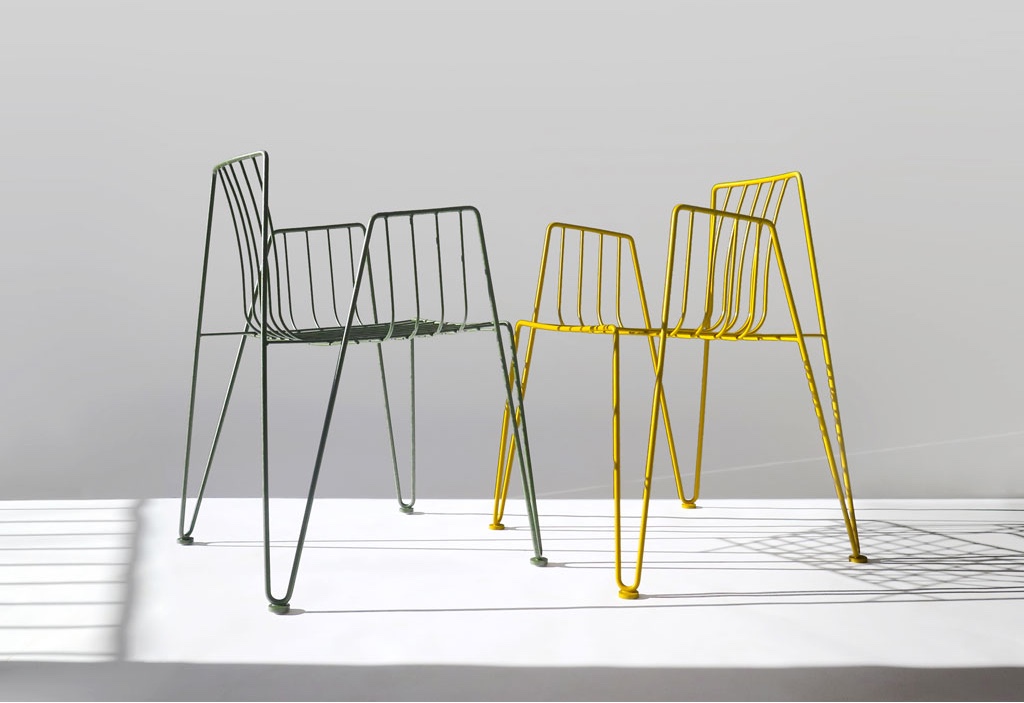 Images © Martín Azúa 2016.
Kettal, Spain
Since 1966, family-owned Spanish brand Kettal has embraced the tenets of good design and innovation. Headquartered in Barcelona, its outdoor furniture is manufactured in a small coastal town 45km from the Catalan capital. In realising its ambitions, Kettal works with a number of international design bigwigs, including Ronan and Erwan Bouroullec, Patricia Urquiola, Rodolfo Dordoni and Jasper Morrison.
Designed by Ronan and Erwan Bouroullec, Kettal's contemporary Stampa chair has a perforated calyx-shaped metal shell and is available in a range of cool contemporary colours.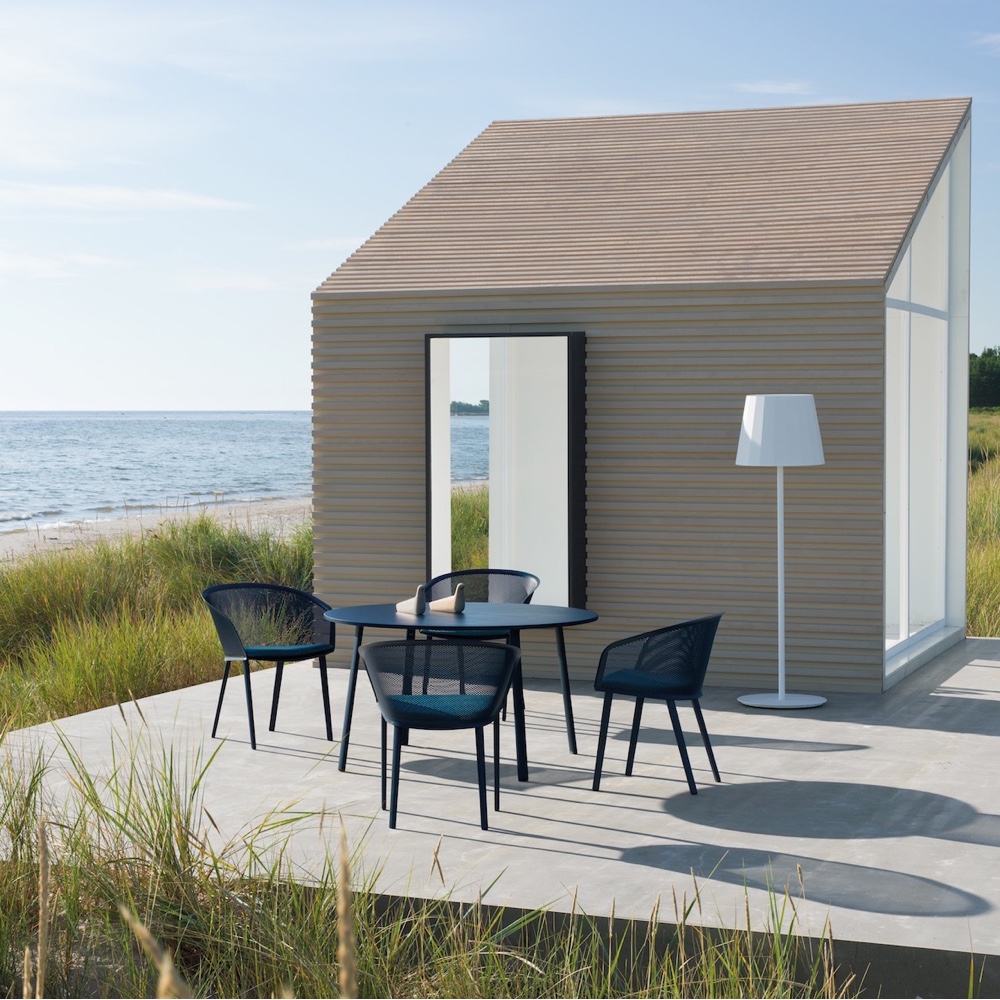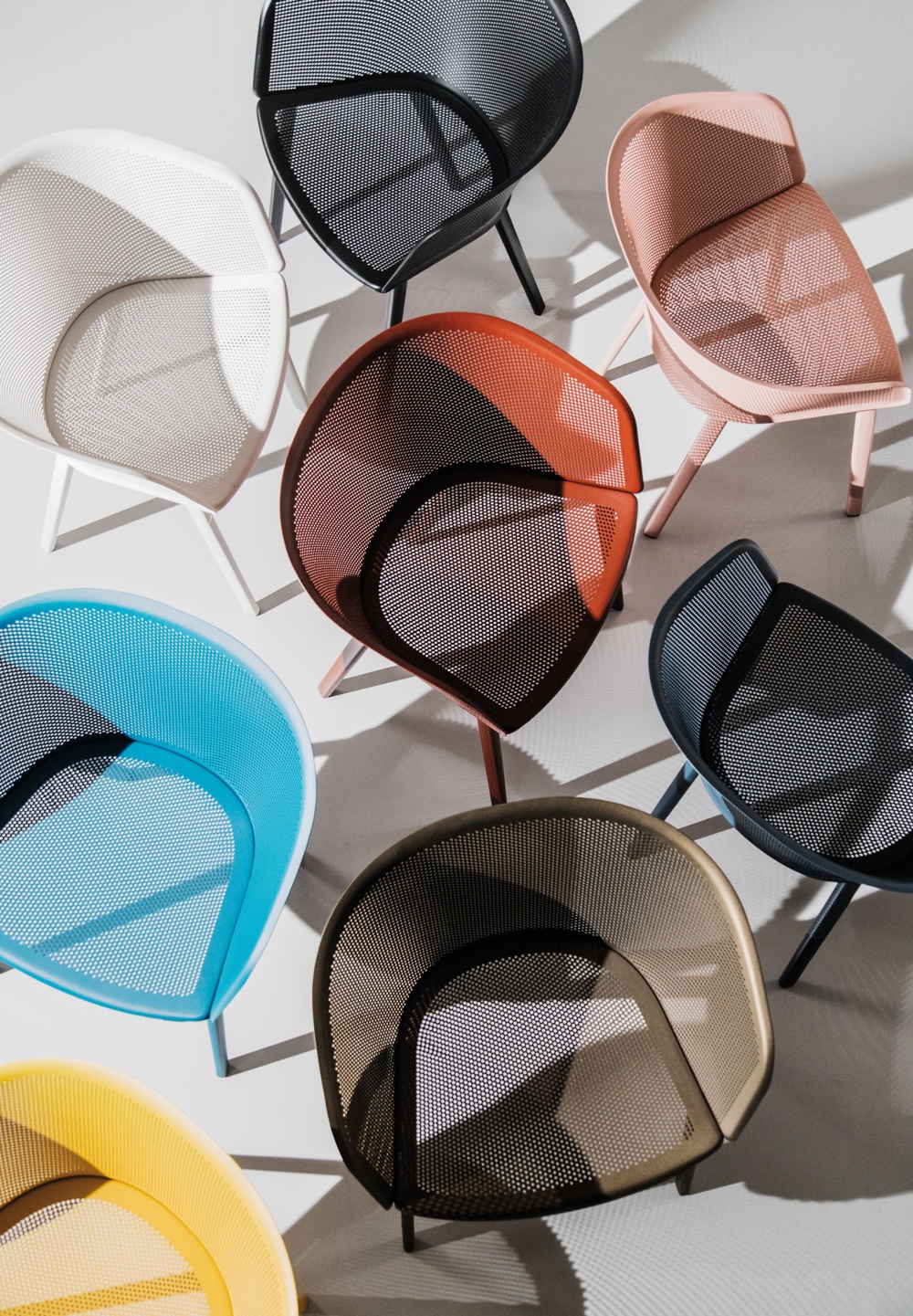 Park Life by Jasper Morrison has a relaxed and elegant demeanour. It is a chair whose appearance conjures notions of carefree conversations with friends on a sultry summer's night.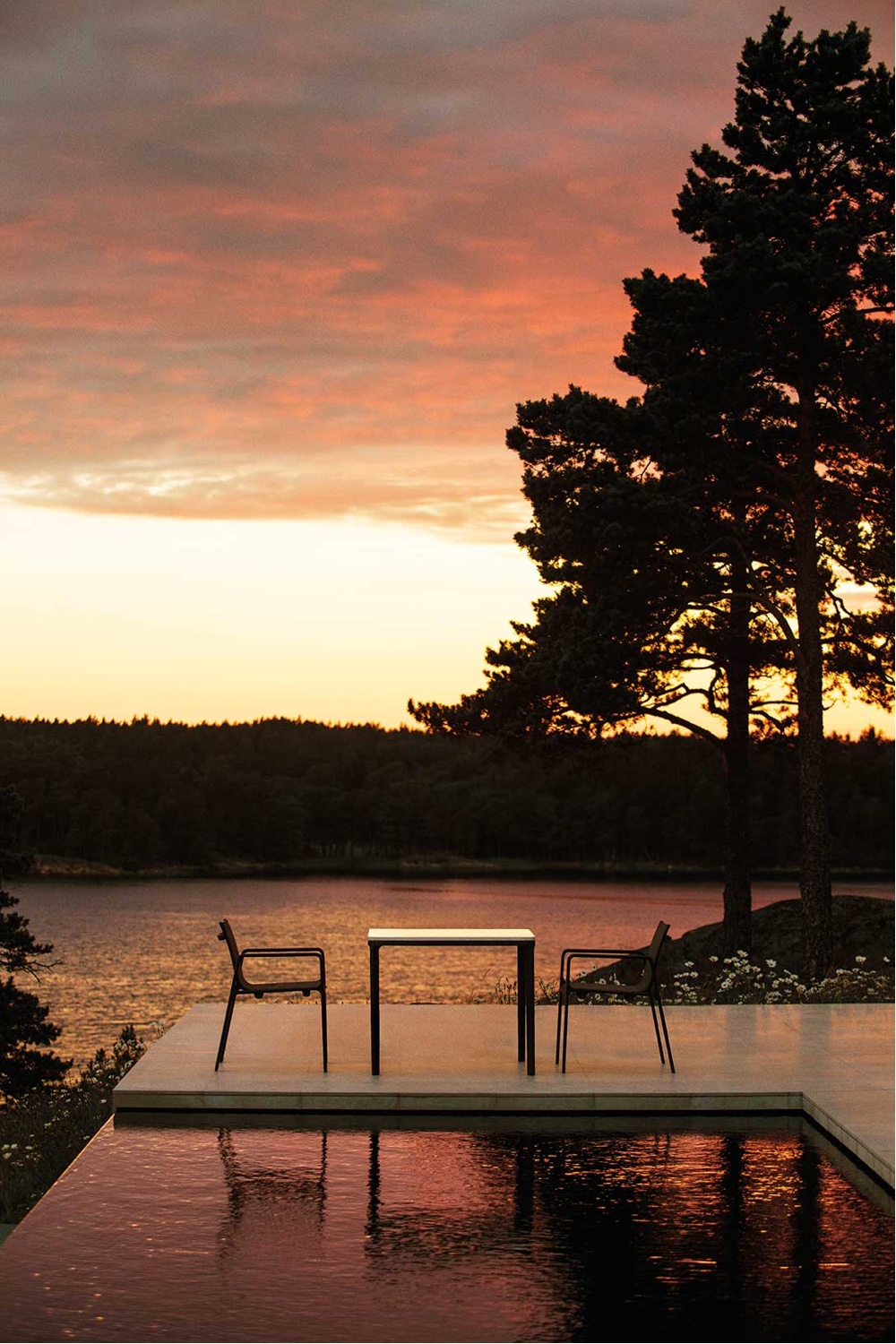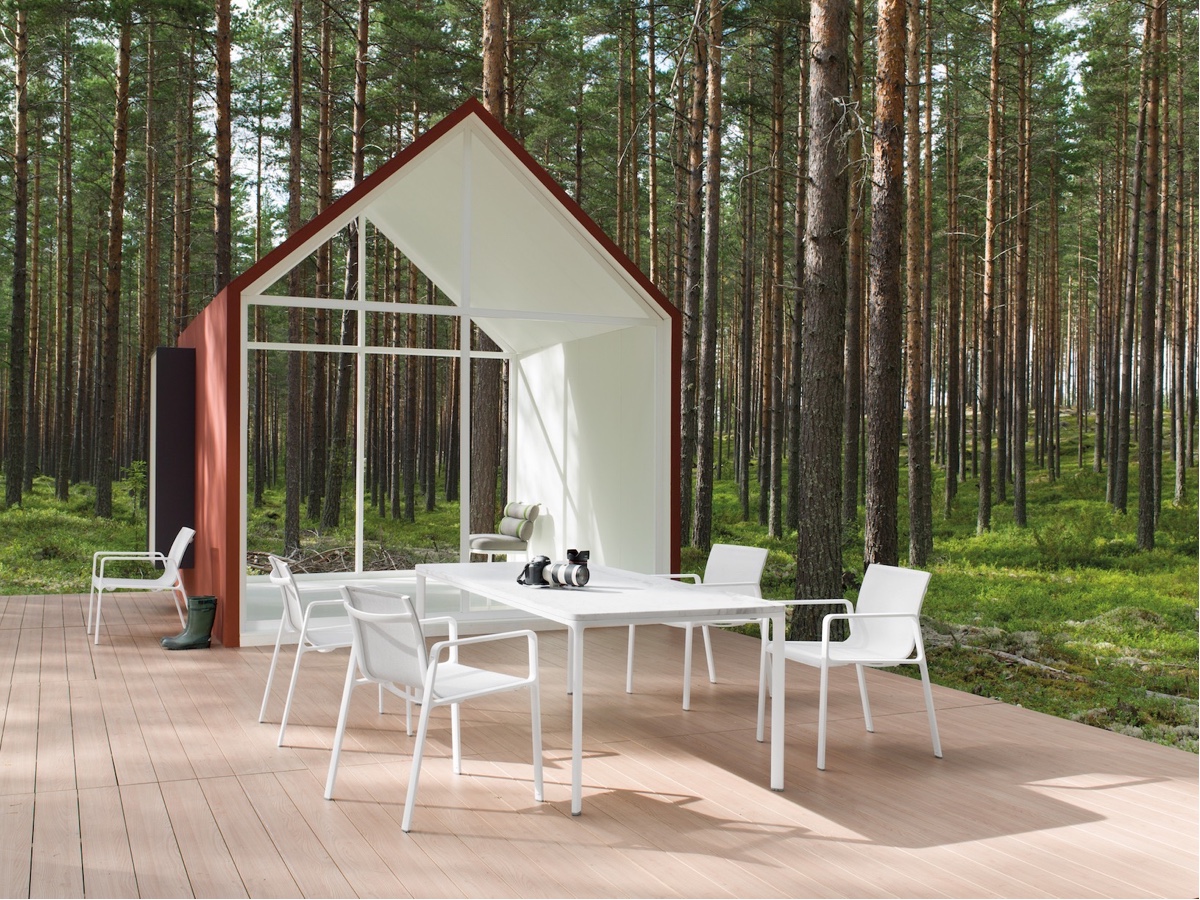 Images © Kettal.
Serralunga, Italy
Serralunga is an Italian heritage brand that was founded in 1825 in Biella, a town in the northern Italian region of Piedmont. The company has manufactured outdoor patio furniture in the same place ever since.
Flaunting a rather curious construction, Serralunga's Canisse armchair joins together a series of differently sized rods. Designed by French designer Philippe Nigro, rotational moulding technology (a simple casting technique) was used to create this altogether unique outdoor armchair. Indeed a chair you might love or hate.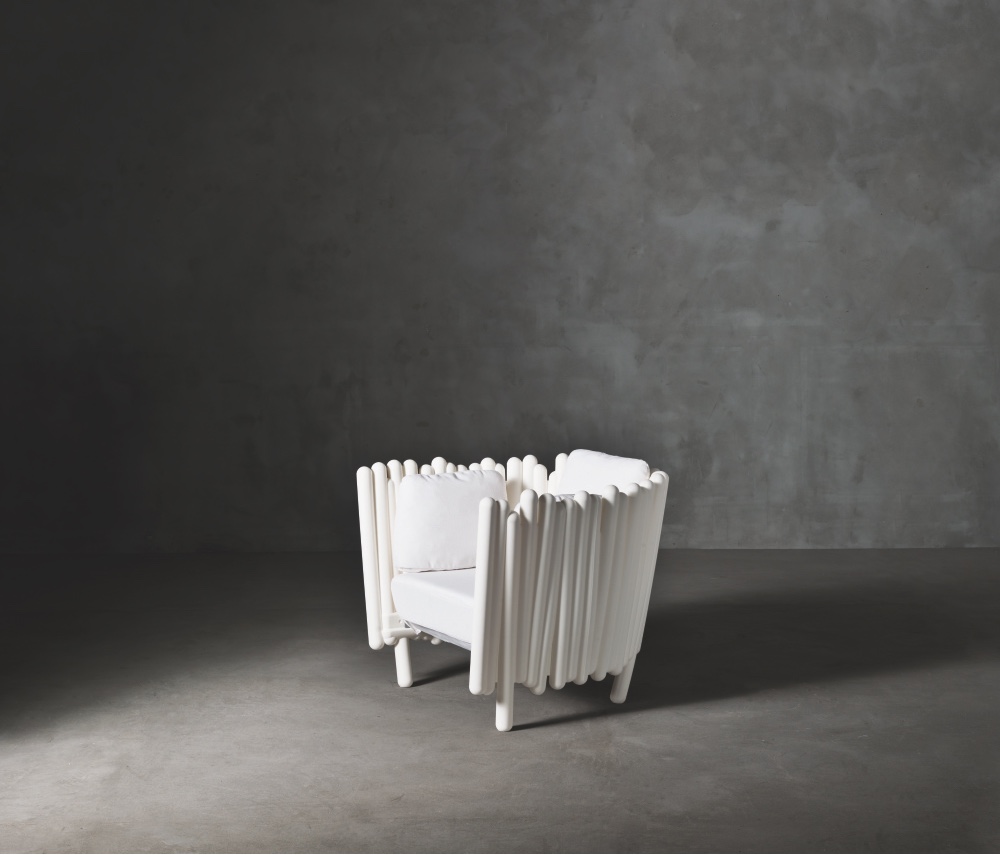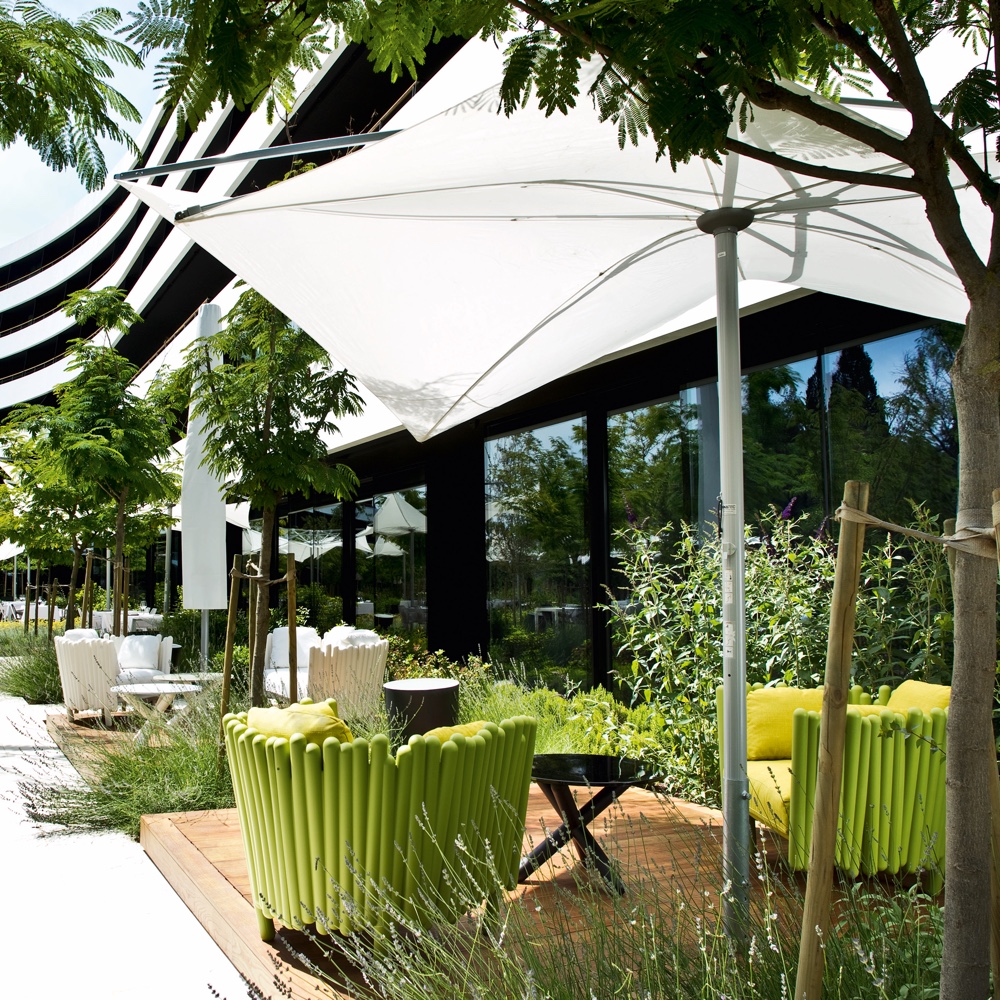 Images via Clippings.com.
GANDIABLASCO, Spain
Born in Valencia in 1941, Spanish company GANDIABLASCO – a one-time maker of blankets – today designs and manufactures a covetable collection of high-end outdoor furniture. Under the directorship and vision of José A. Gandía-Blasco, the company launched its first outdoor collection in 1996. Going from strength to strength, GANDIABLASCO is now a purveyor of some of the finest outdoor furniture collections to be had.
The new Stack System Chair is a stackable collection of six seats designed by Borja García for GANDIABLASCO. With a nautical aesthetic, the Stack System Chair combines versatility, simplicity and superb material form.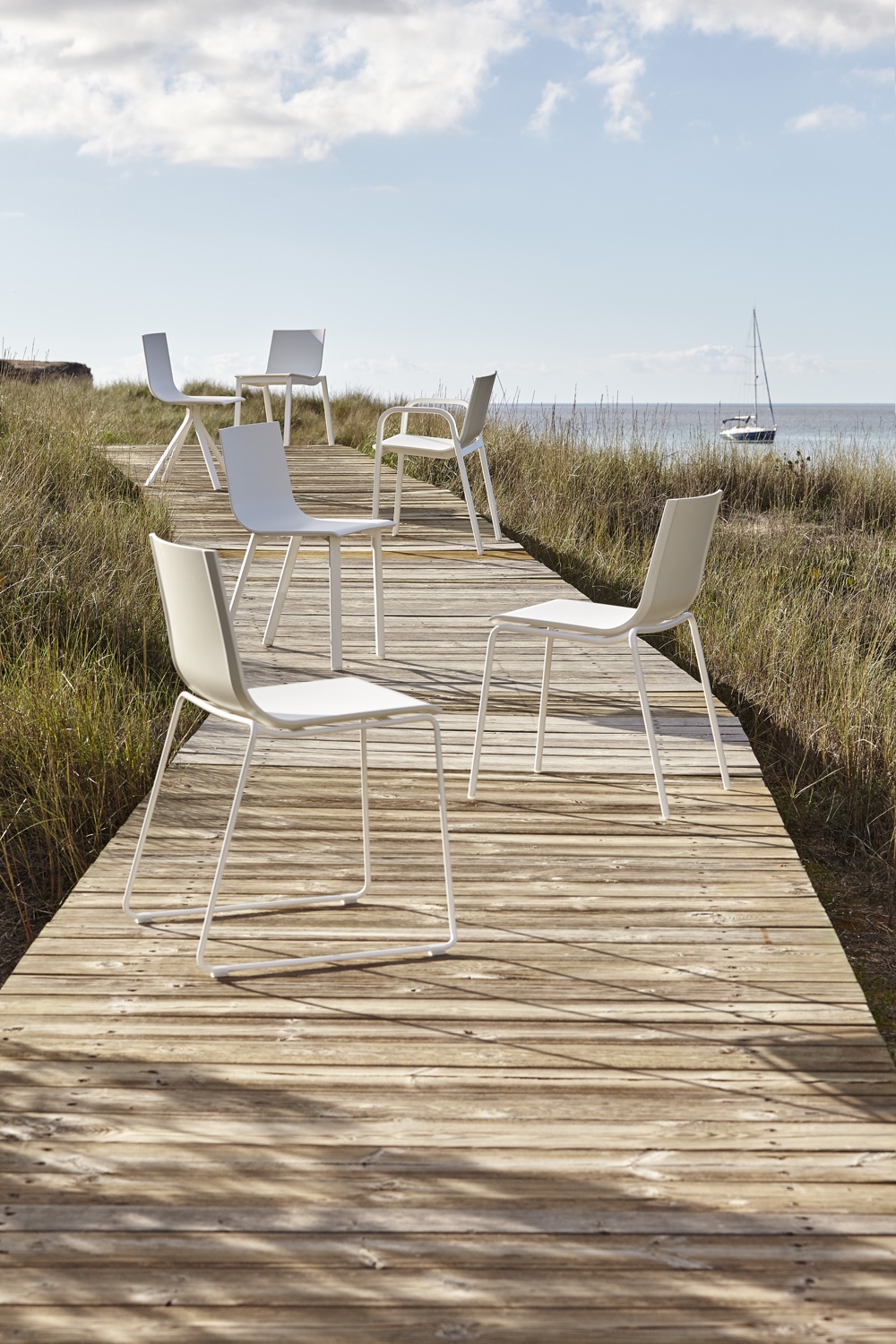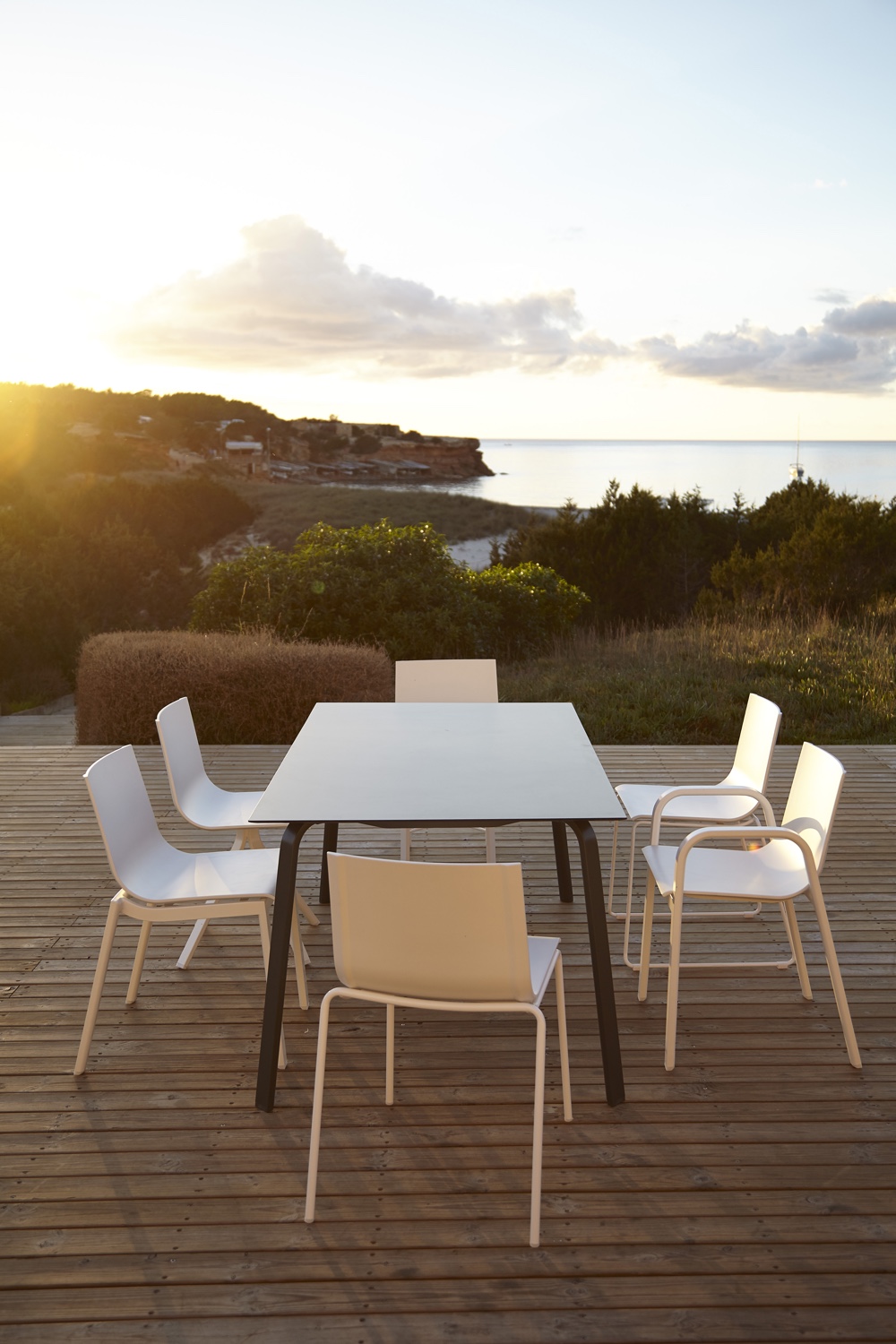 Images © Gandia Blasco.
Liked the story? Share it with friends.