A beautiful, modern home set in a quiet little neighborhood of the Dutch town of Roosendaal, House Daasdonklaan is all about finding new expression for local design and architecture. The expansive contemporary residence designed by Zone Zuid Architecten combines the timeless effect of the gale roof with sleek, minimal aesthetics and a neutral color palette to create an exquisite interior. With a smart indoor-outdoor interplay as the major factor in defining the house and its silhouette, one sees the raised terrace become a part of the living space indoors.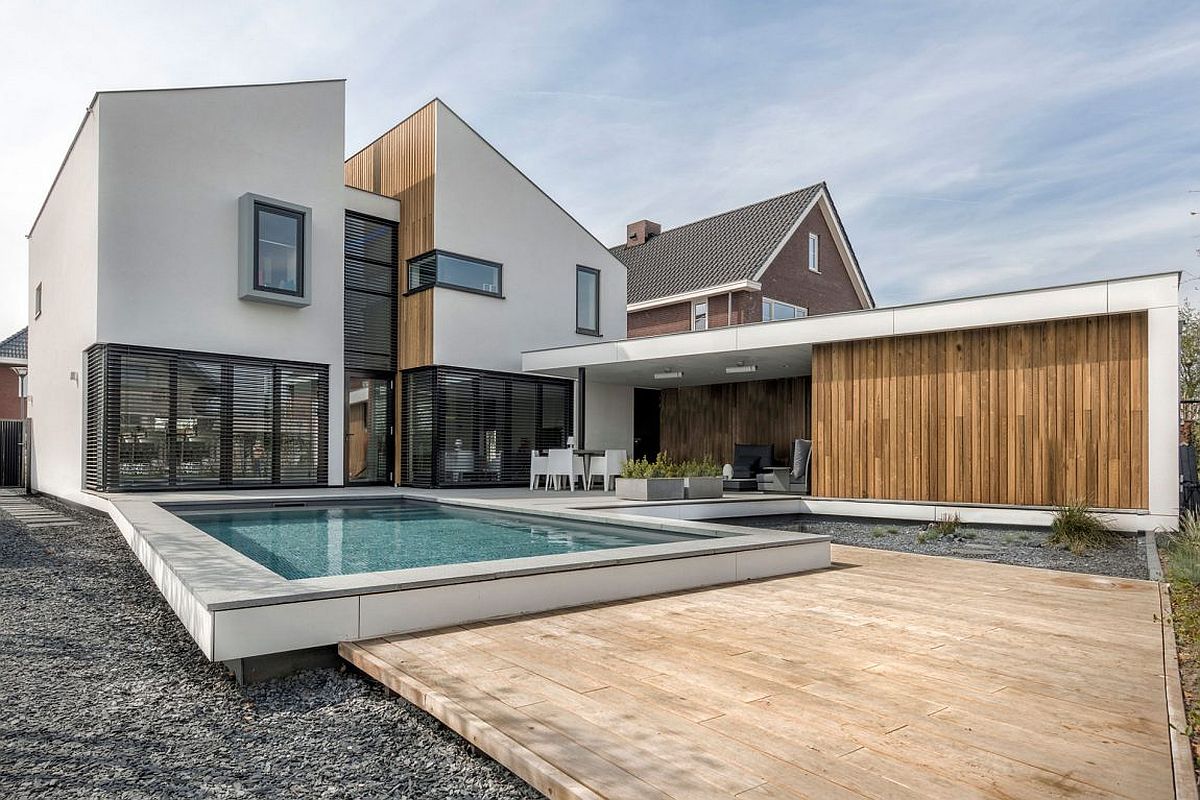 The connection between the outdoors and the living space goes beyond being merely visual, as the transition between both spaces is simply seamless. Glass windows and doors, along with the central glass wedge and the bay windows, bring in a flood of natural light to fashion a cheerful and refreshing ambiance. Shades of gray, white and black dominate the open plan living space, kitchen and dining room on the lower level of the house. The top floor contains four bedrooms, bathrooms, two game rooms and additional spaces.
RELATED: Rustic Dutch Seaside Residence Gets a Modern Makeover Capped With a Thatched Top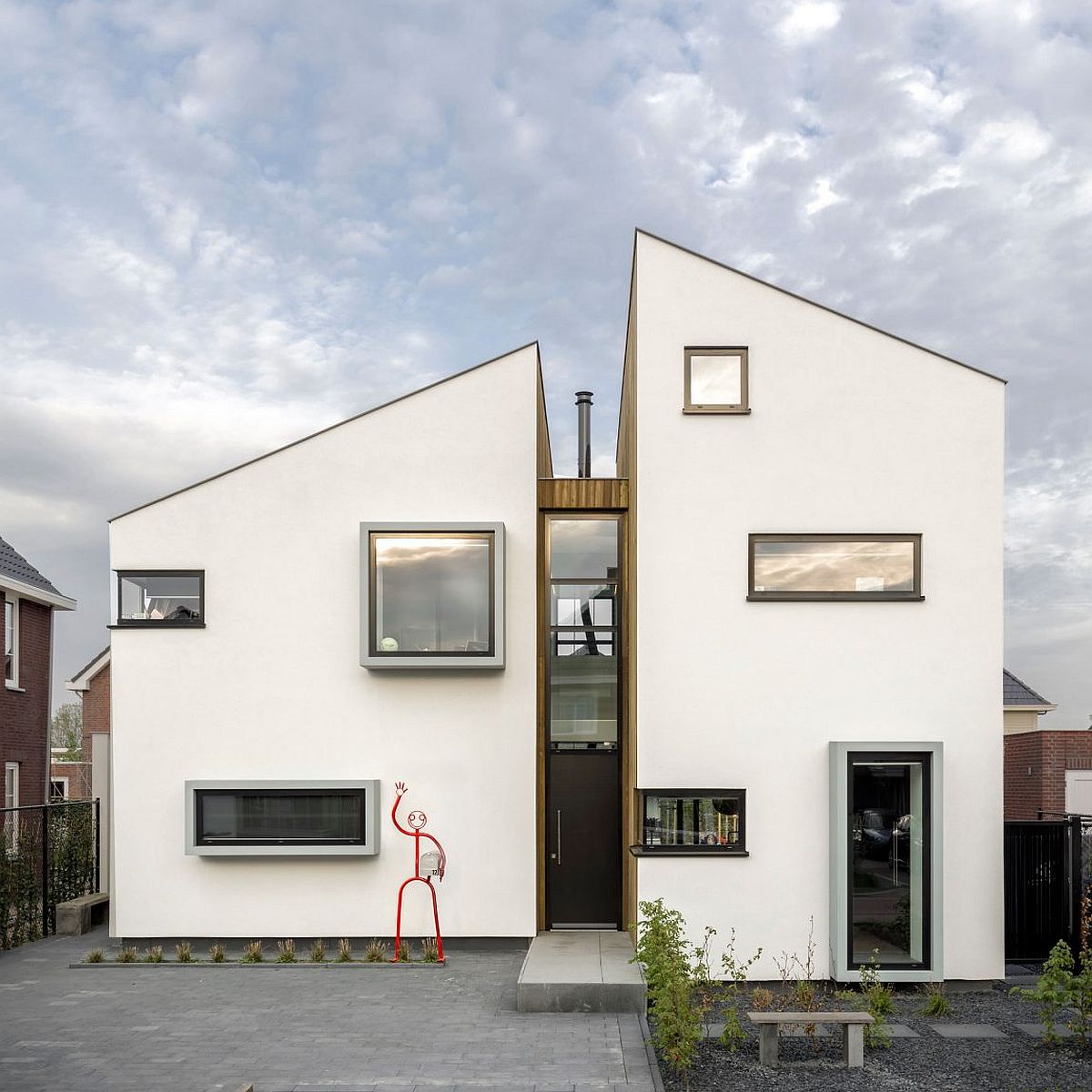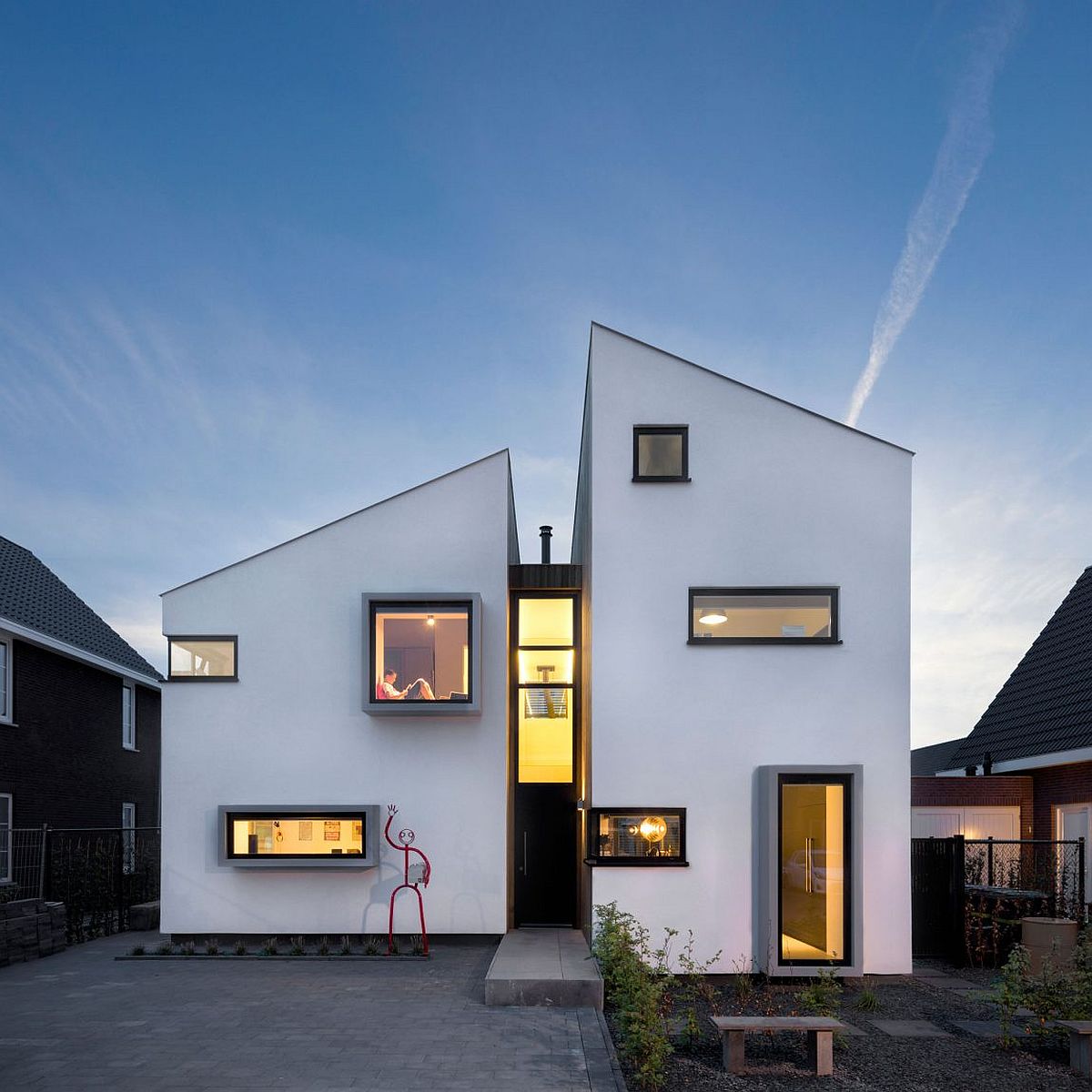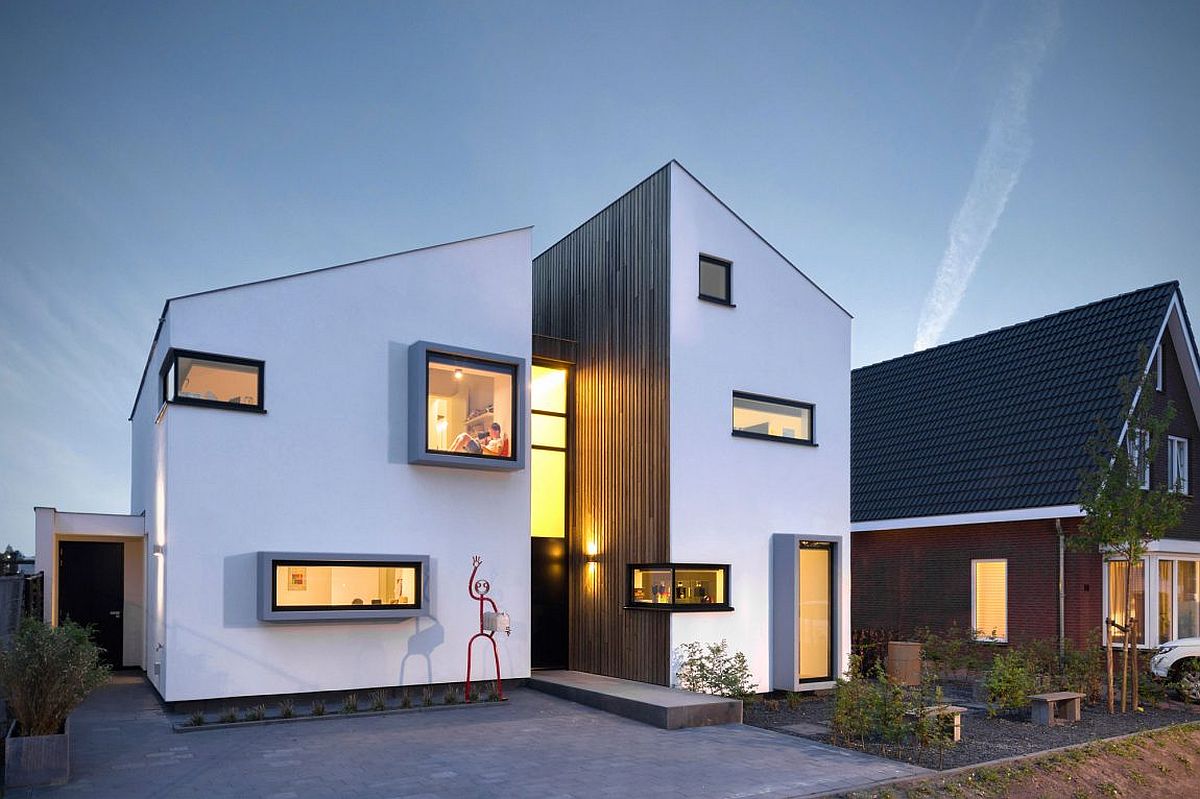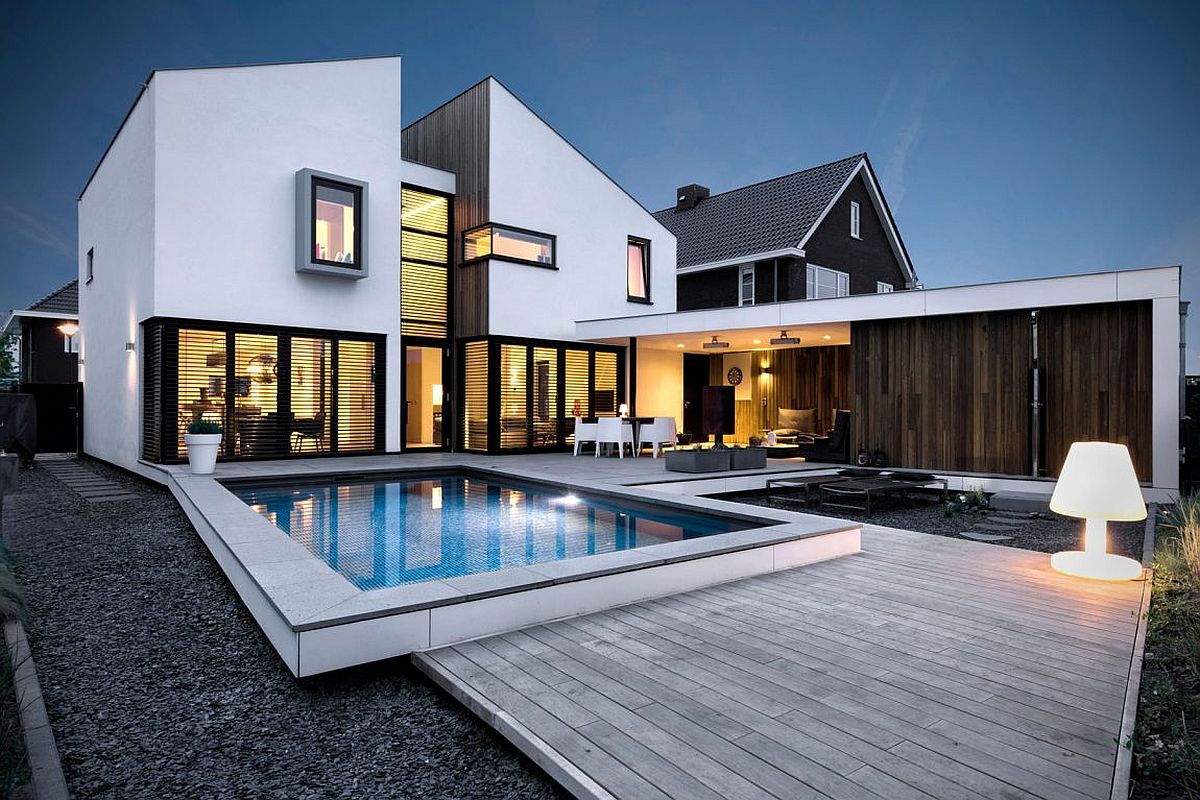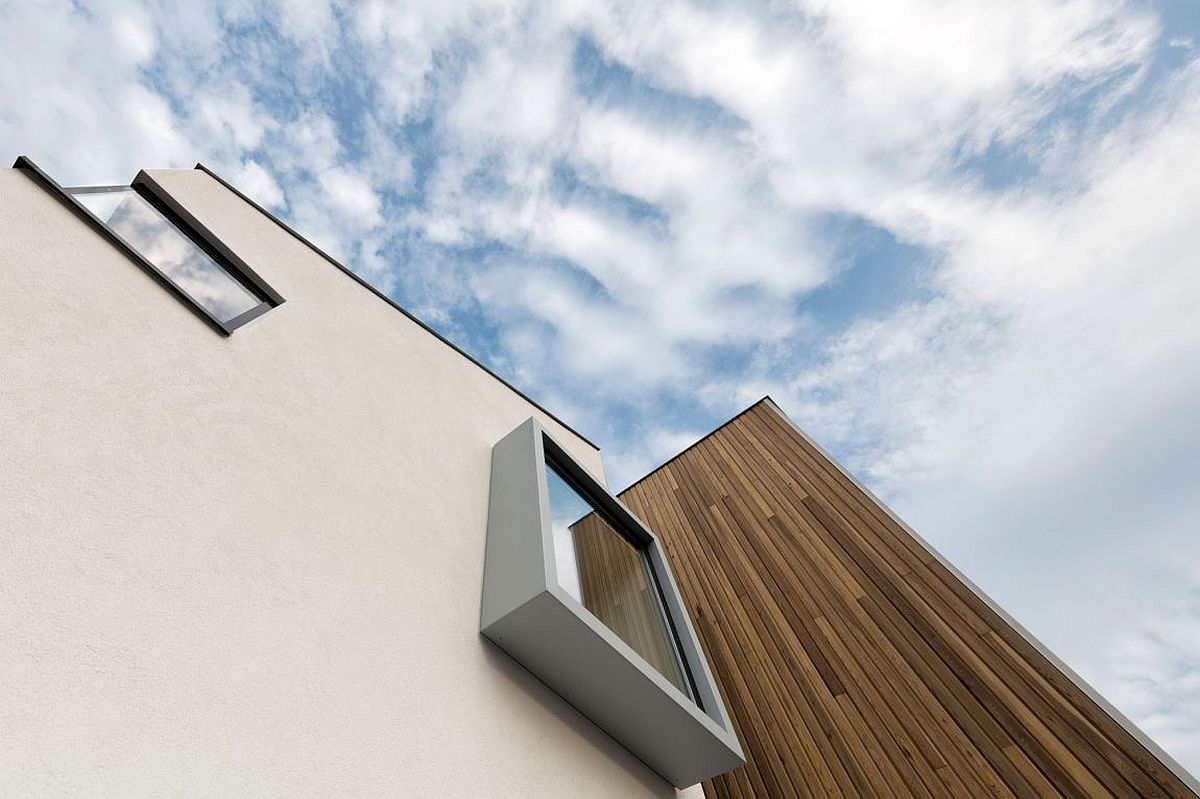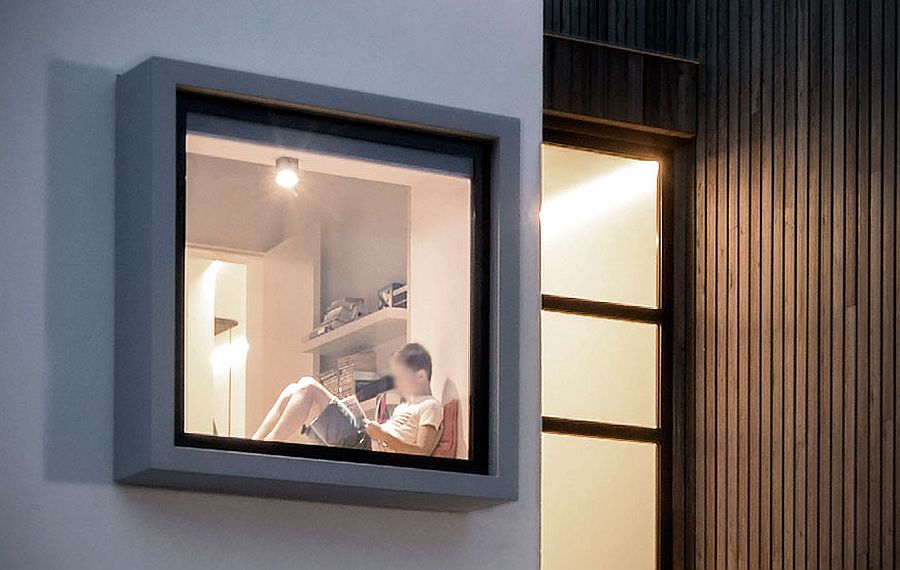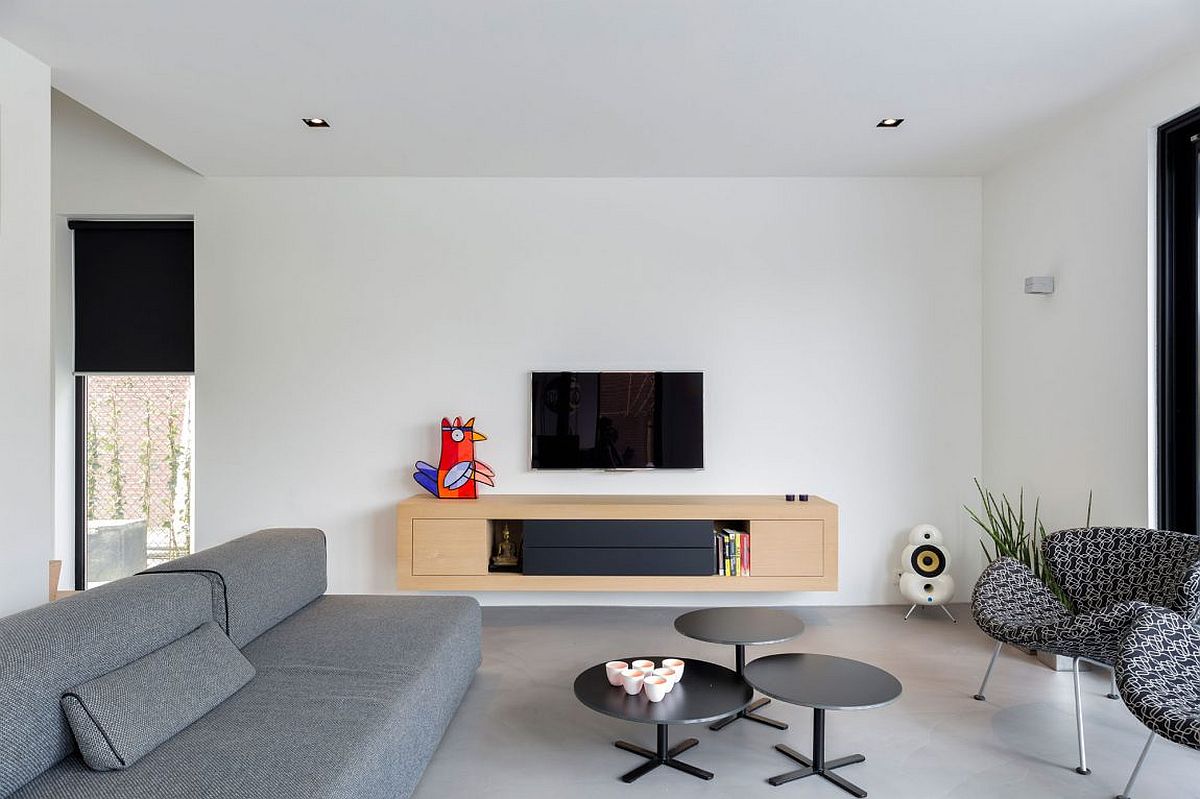 RELATED: Step into This Smart Dutch House with Home Automation and Green Solutions!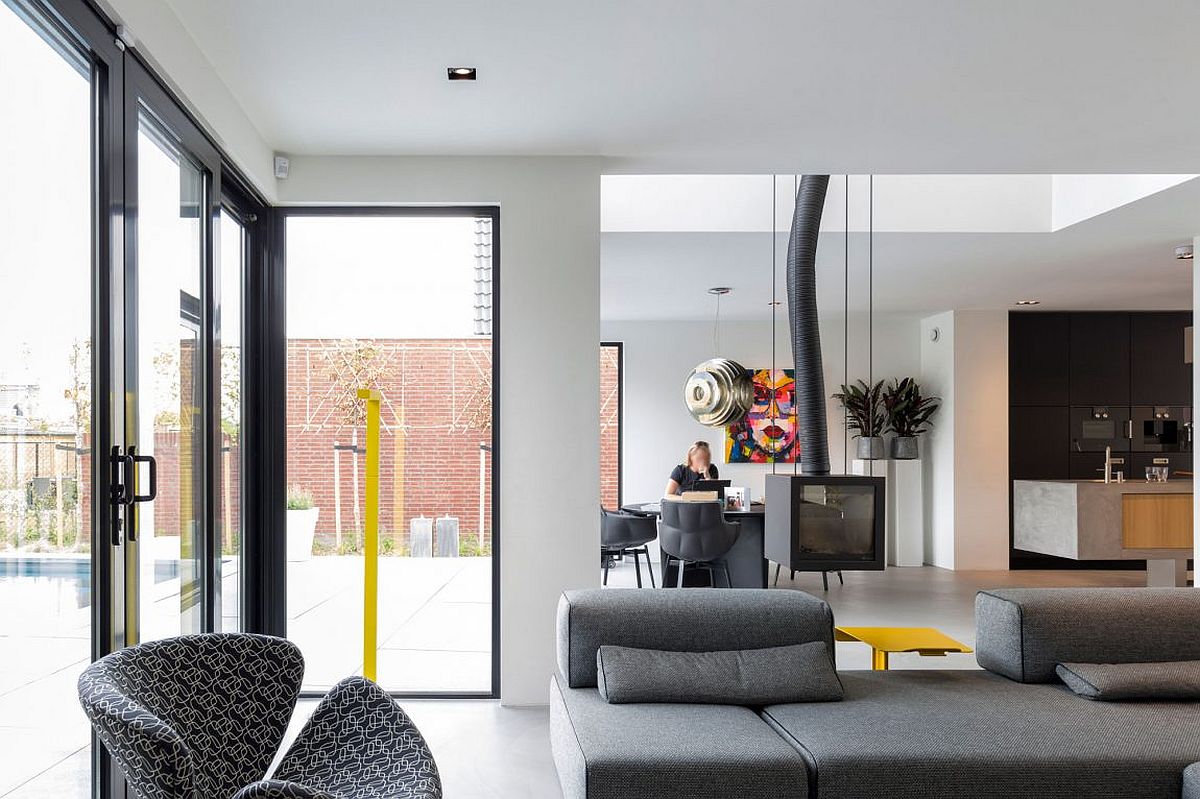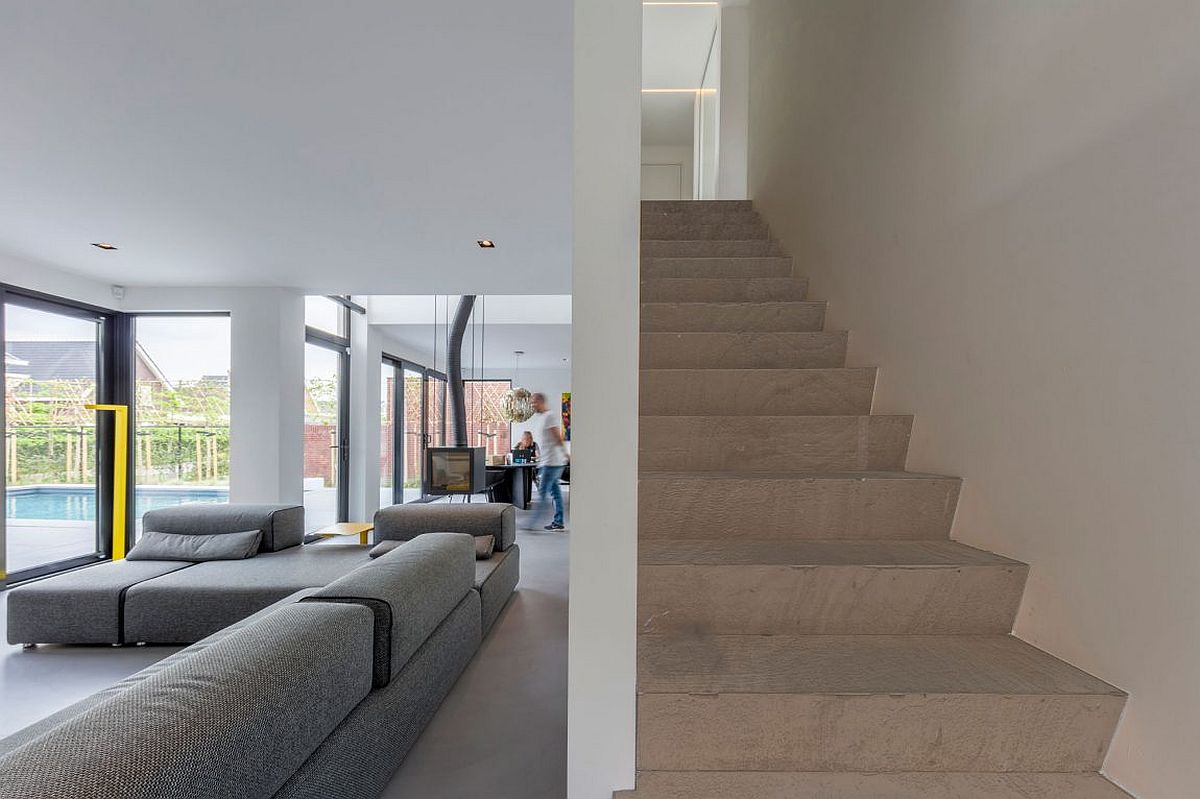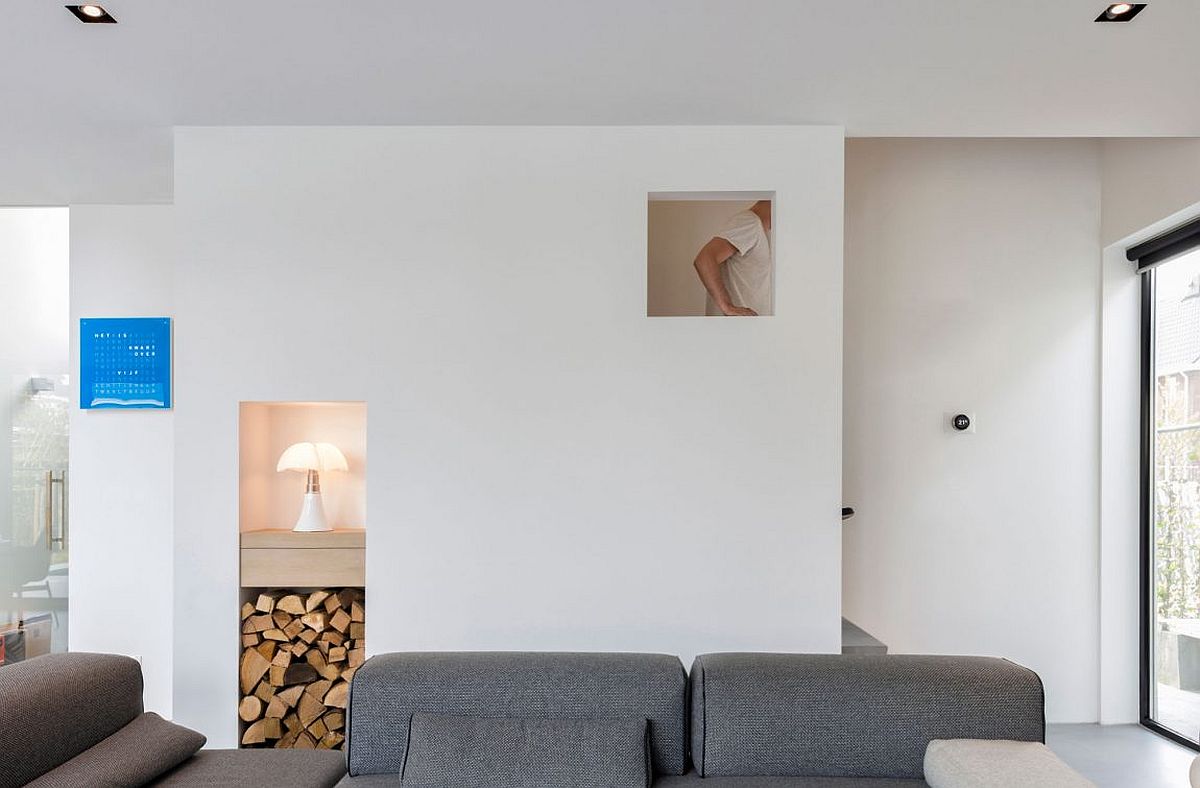 Wood, steel, concrete and glass shape both the exterior and the interior of the house, with the bay windows making a big difference to its overall form. With concrete and custom wooden shelves also making a big impact in the kitchen, there is plenty of contrast to be found all around – both in terms of style and texture!