Few inner city suburbs offer as much contrast in terms of the views on offer as Bardon in Brisbane, Australia, and designed to perfectly take advantage of this diversity is the Fifth Avenue home by O'Neill Architecture. This stylish Aussie home is spread across two different structures that are linked by a common hallway, and this allowed the architects to conquer the unique challenges that the sloped lot presented. In fact, it is the topography of the site and sunlight that define the overall silhouette of this breezy home where the traditional lines between the interior and outdoors are blurred eloquently.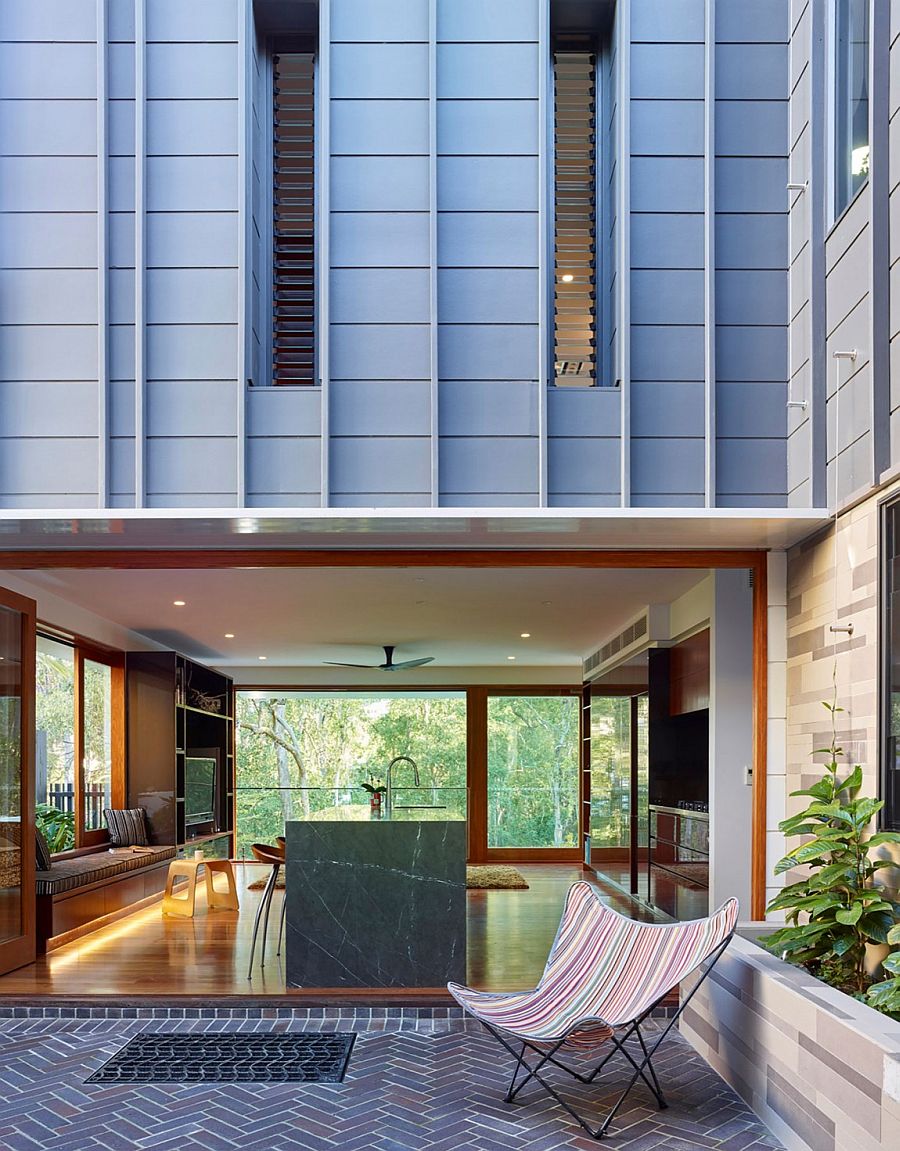 It is the front unit of the residence that contains the kids' spaces, home offices for the parents and additional utility units, while the rear building houses the living area with kitchen and dining on the lower level and the master suite on the top floor. A cleverly designed lap pool epitomizes the outdoorsy appeal that every space inside this home exudes, even as the kitchen flows into the private courtyard, creating a beautiful family zone. Smart window seats, iconic midcentury chairs and plush sofas elevate the comfort level, with the backdrop being kept strictly neutral.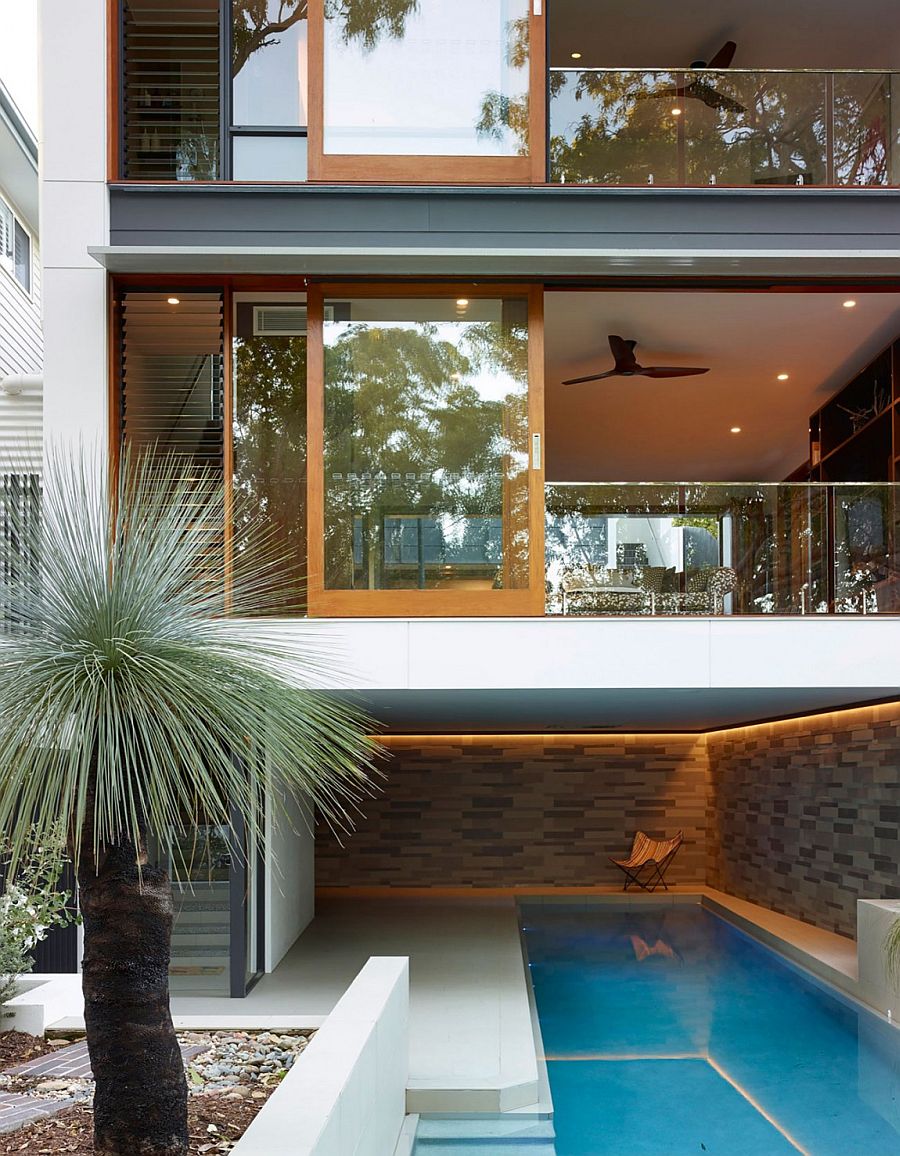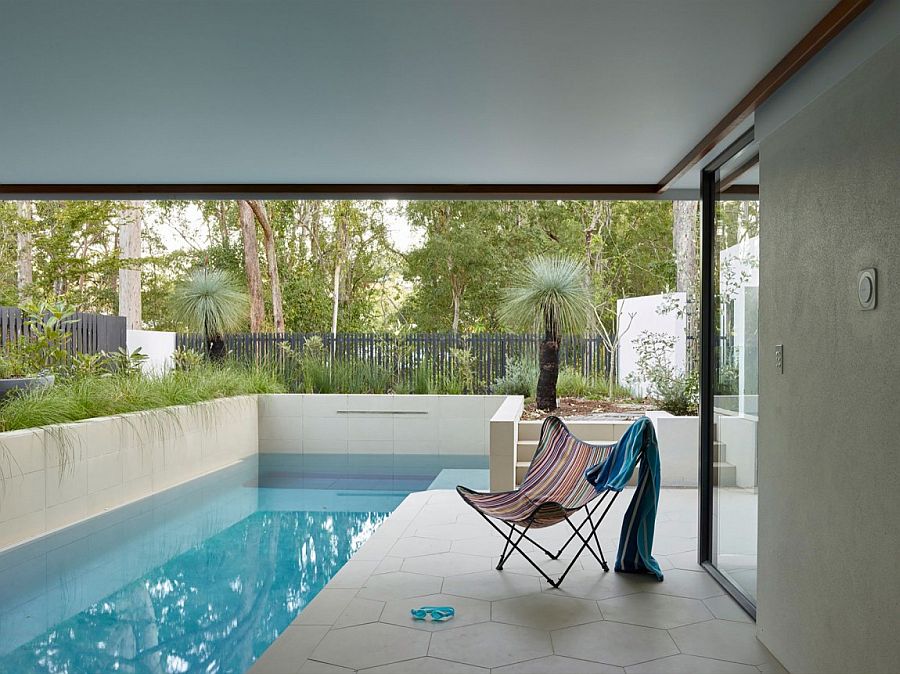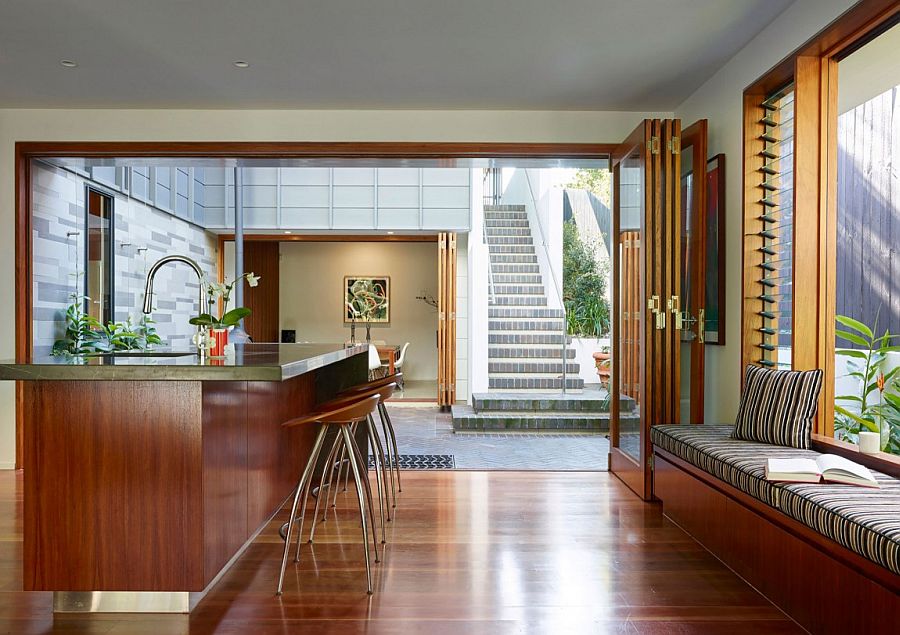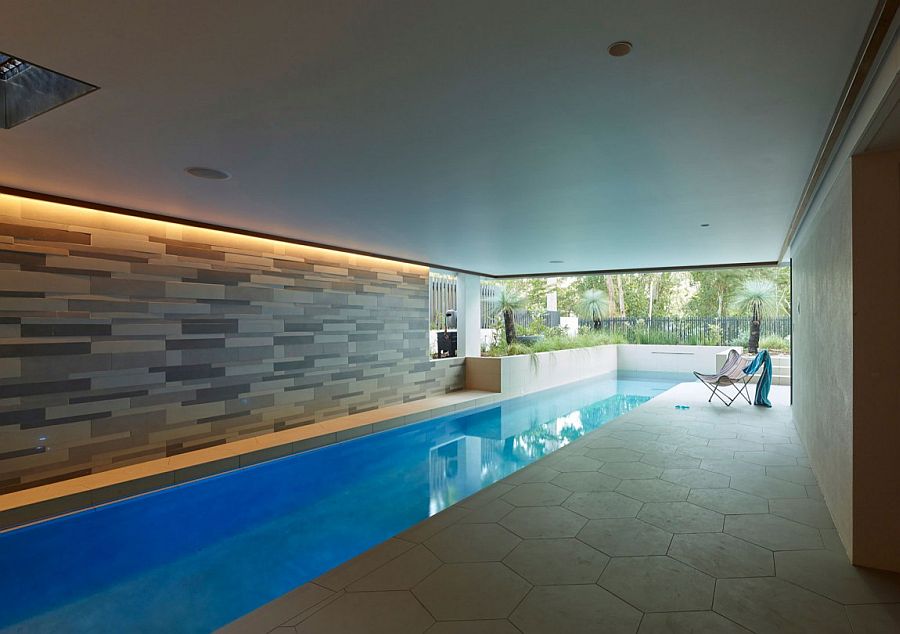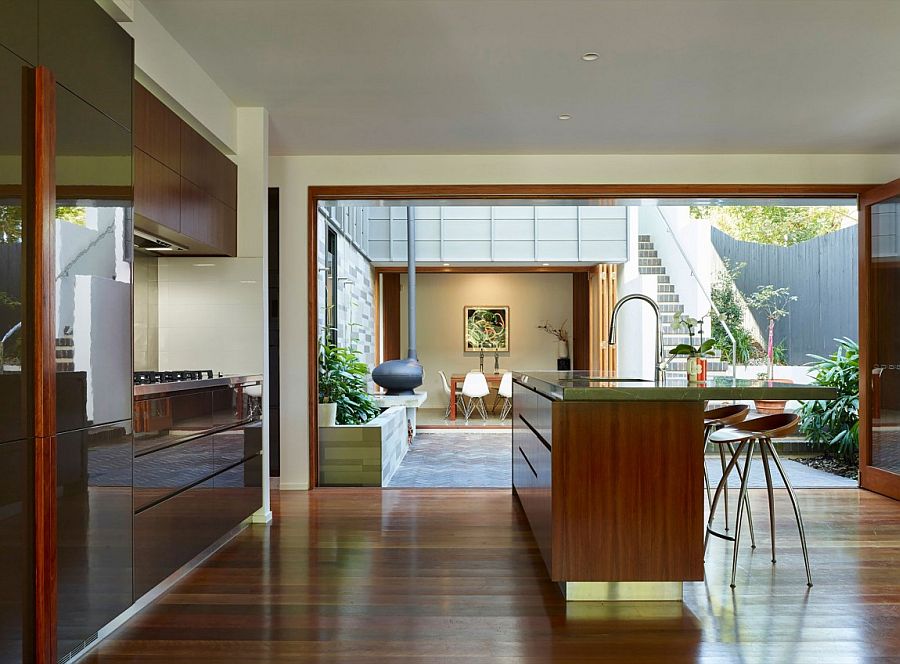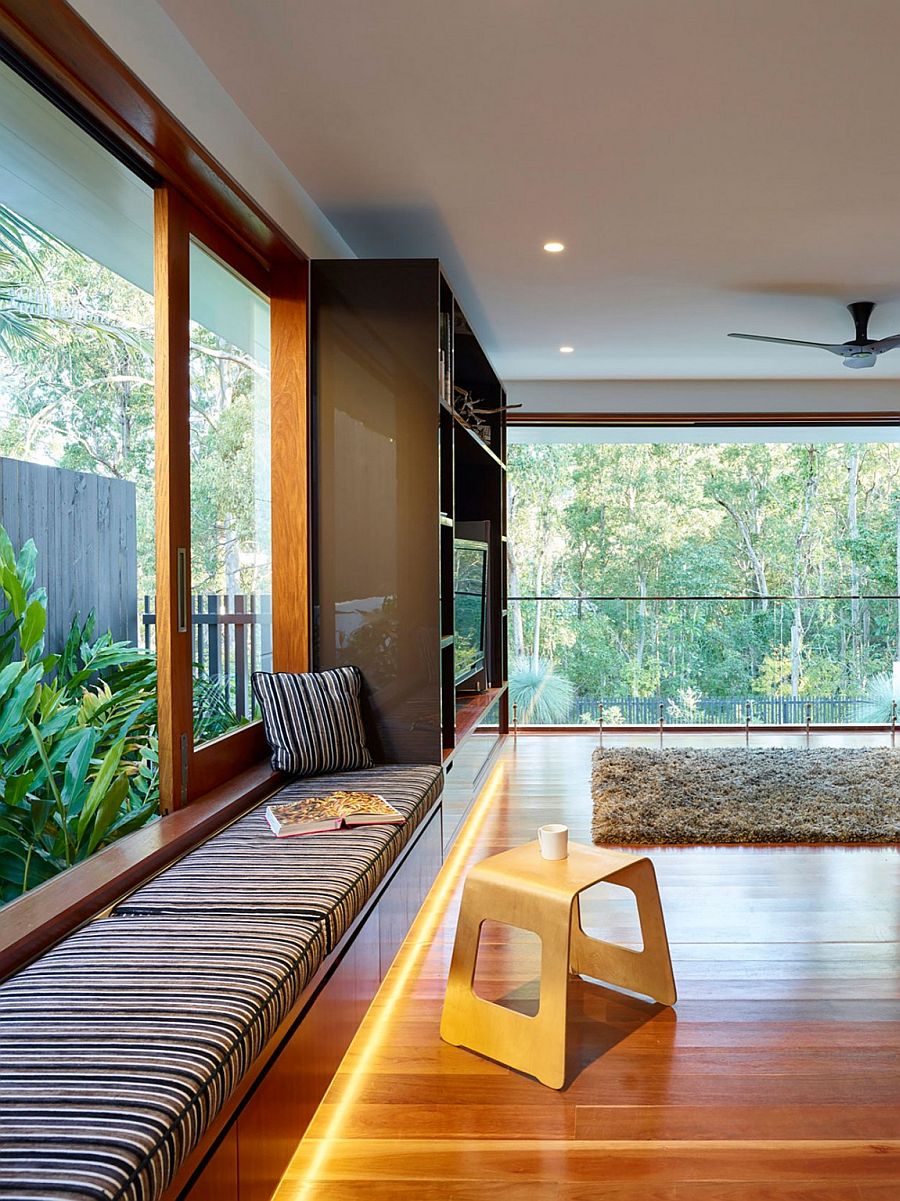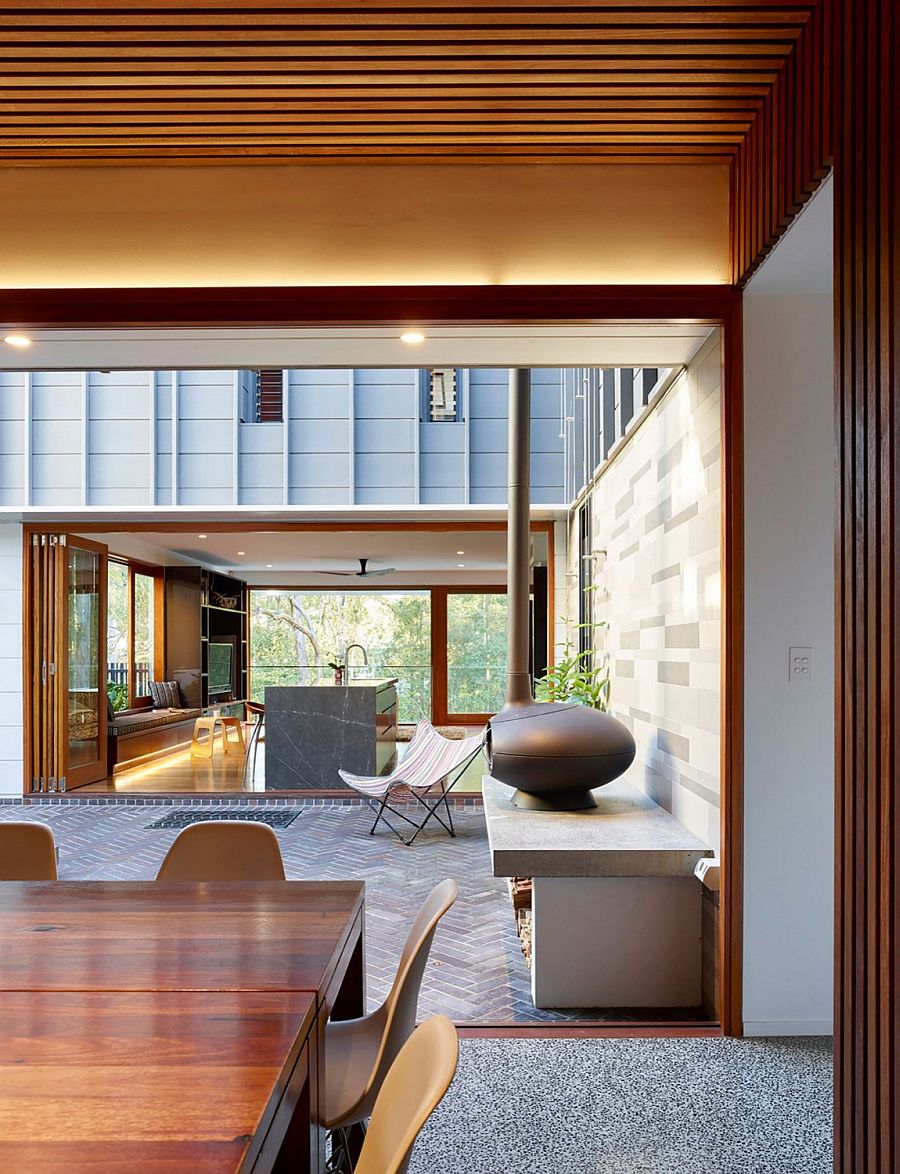 But the real showstopper of the house is the way in which the front section offers wonderful views of the suburban skyline, while the rear unit opens up towards lush green bushes. It is this transformation from the urban jungle to tranquil greenery that makes this Bardon home even more special! With a street façade that offers complete privacy and creative lighting fixtures that bring snazzy sparkle, this family residence delivers comfort draped in a serene setting. [Photography: Scott Burrows]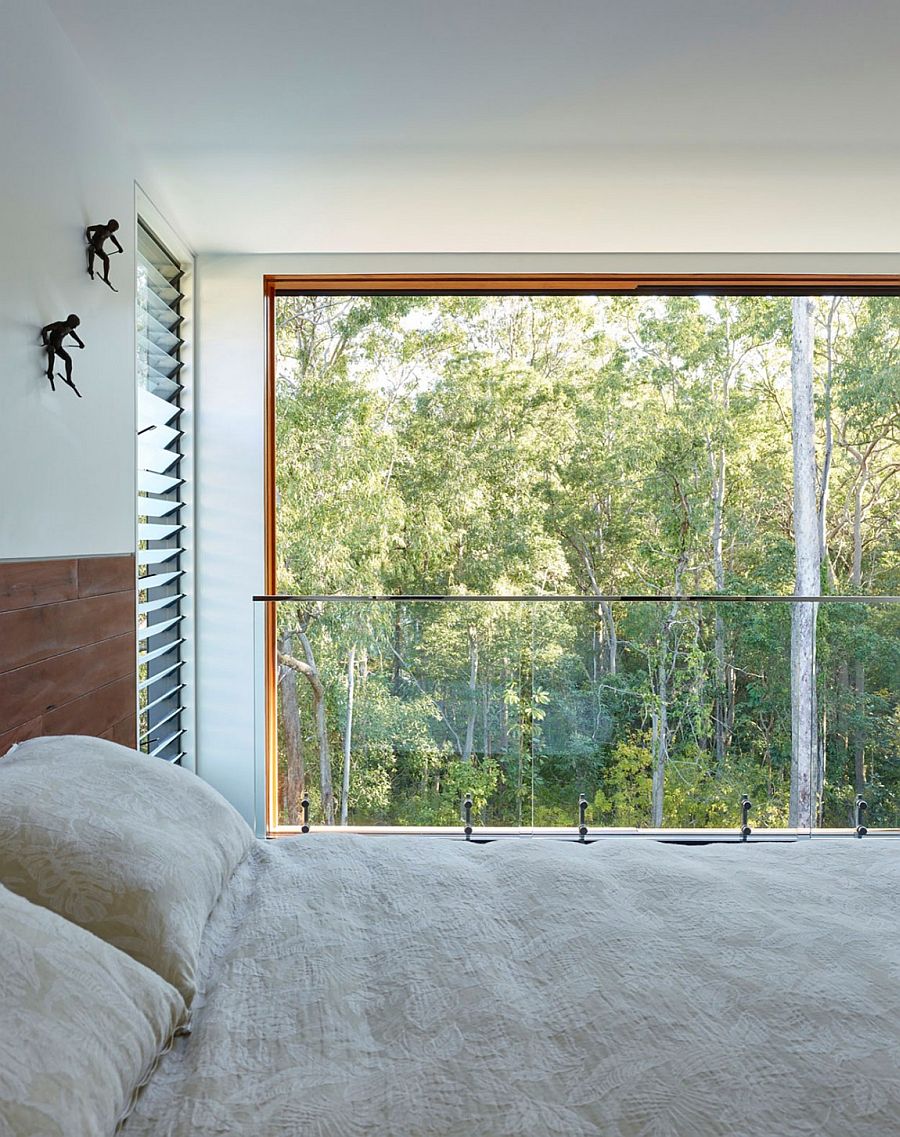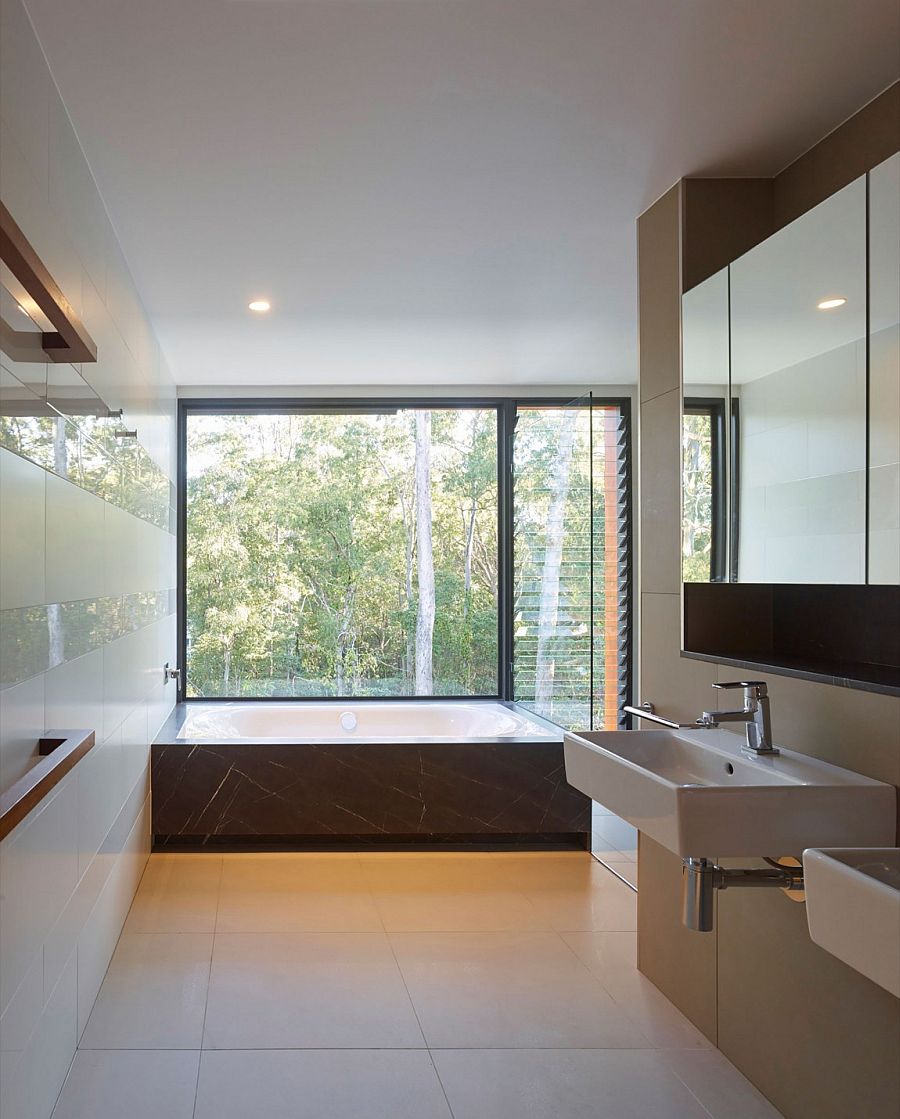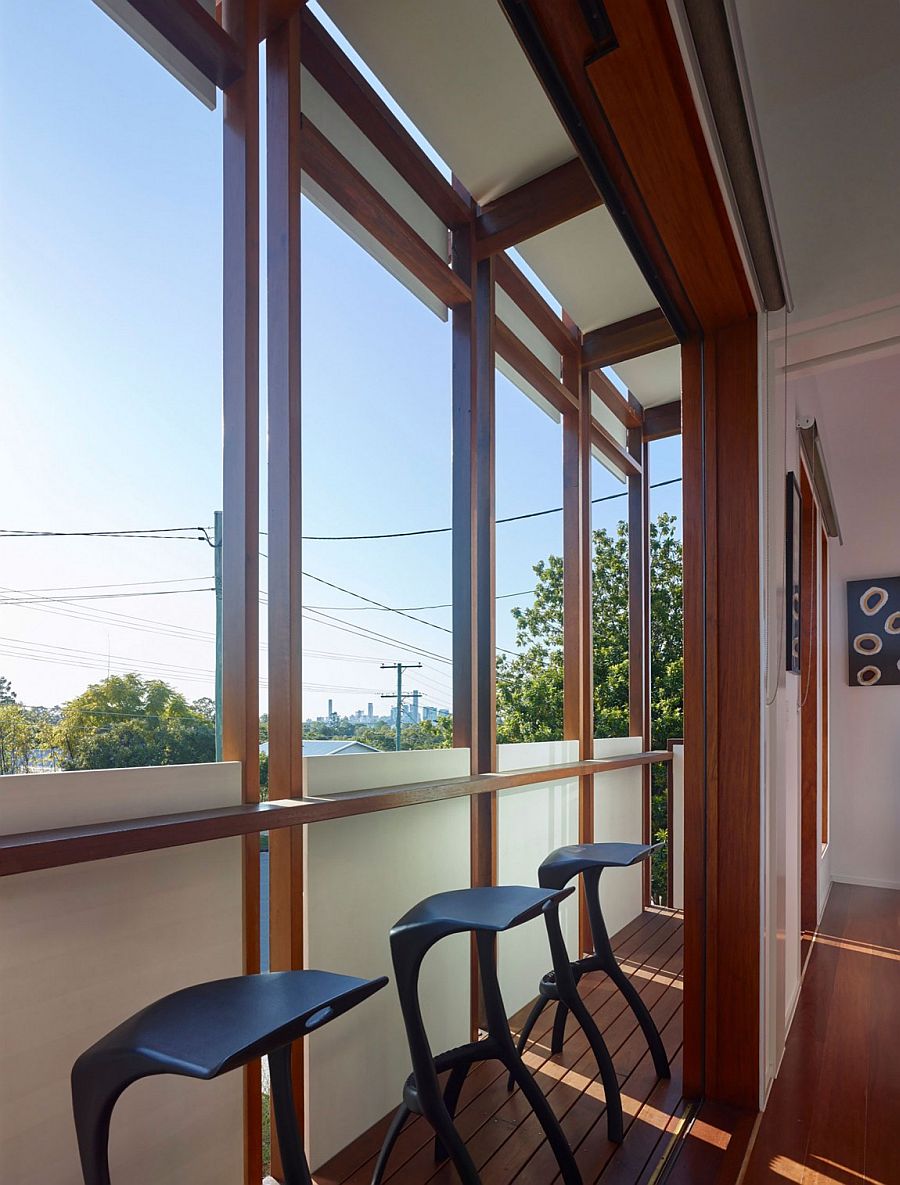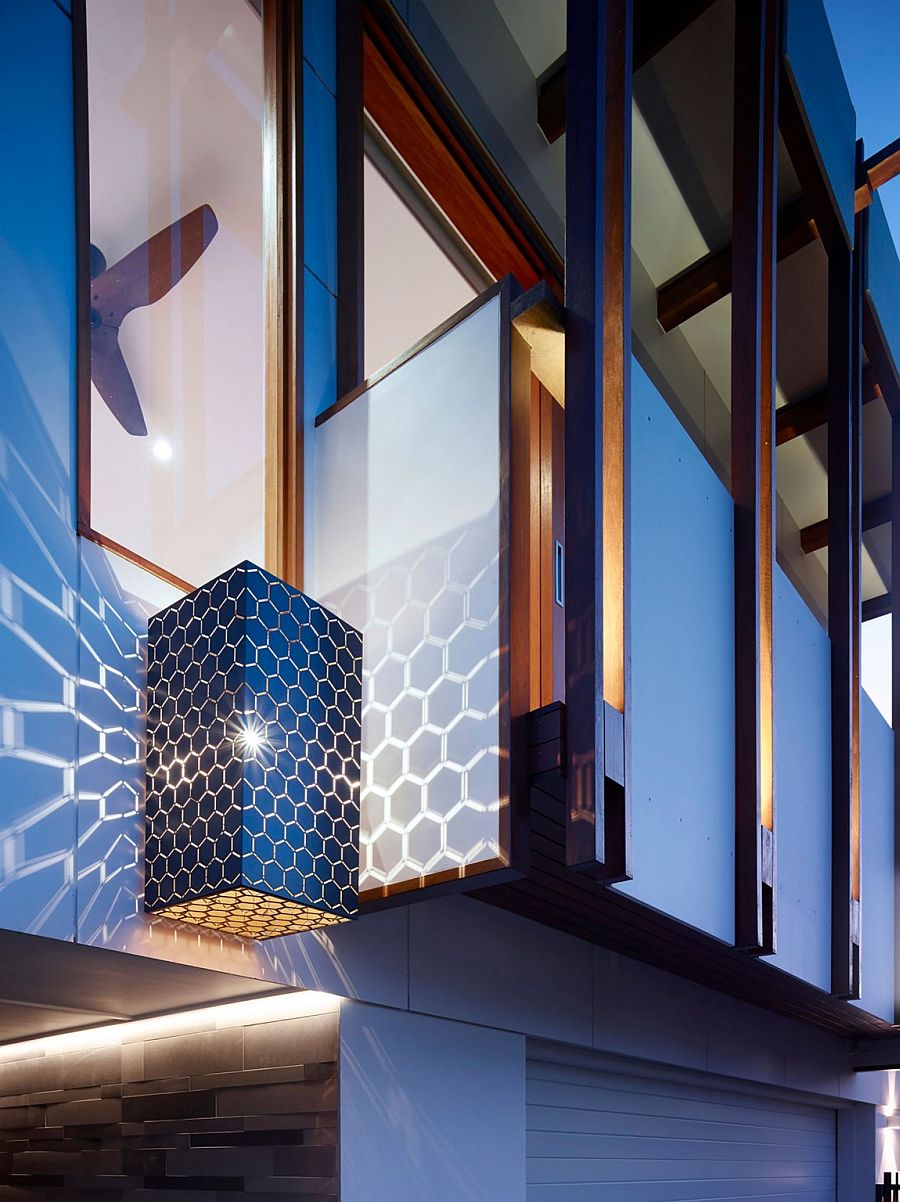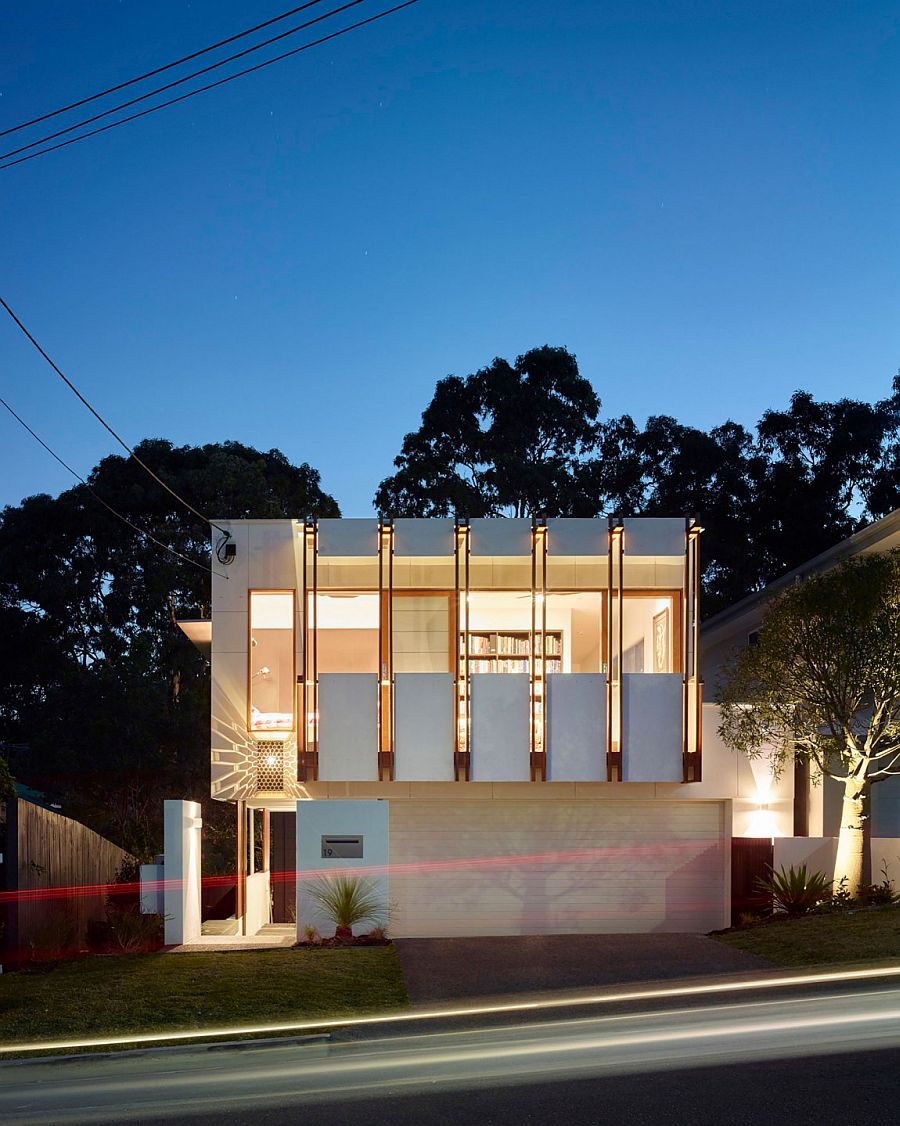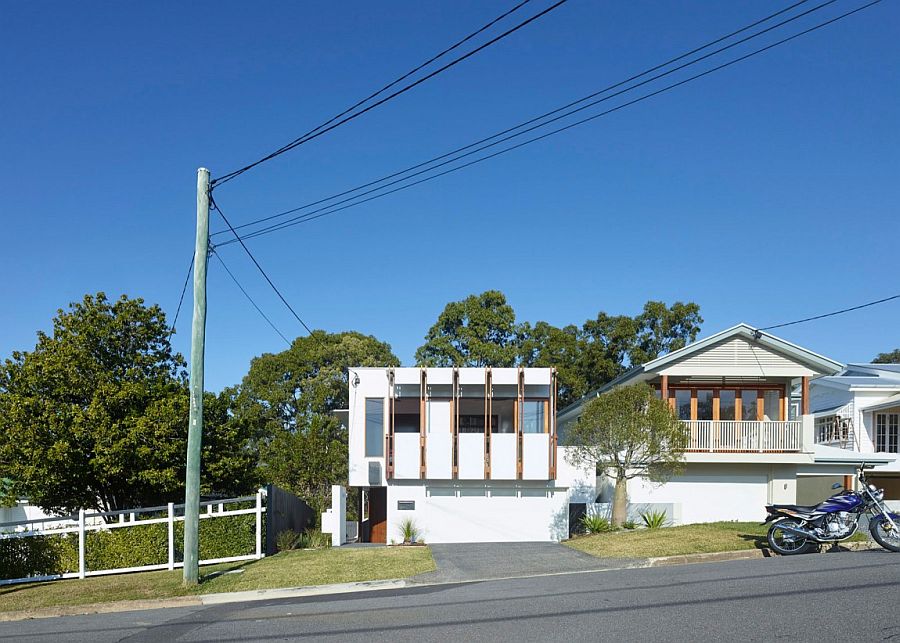 Liked the story? Share it with friends.