If you are looking for a modest beach house with a classic approach to design, you will definitely not find it at this lavish holiday home in Bahia, Brazil. Designed as a weekend and vacation retreat for a modern family, this Beach House is all about giving the good ol' nautical theme a healthy contemporary twist with color and creativity. The focal point of the house is most obviously the pool area and the outdoor lounge that comes with a dedicated kitchen, barbeque zone and an Asian-style pergola that keeps the sun away on hot, sultry days. The entire space is designed to create a 'holiday resort' vibe, and the vivacious color of the pool tiles definitely accentuates this appeal.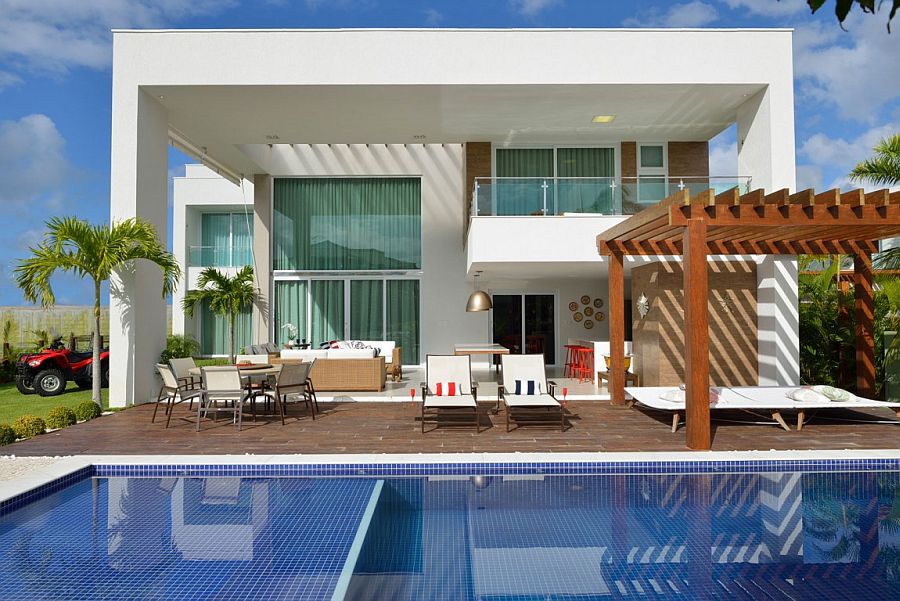 Designed by Pinheiro Martinez Arquitetura, the home features a distinct nautical tinge in every room of the house, as the décor and accessories add this touch of beach-inspired beauty. Model sailboats, ship wheels, throw pillows with a nautical motif and colors such as deep blue and vivacious red come together to create this wonderful fusion of modern and coastal. The lower level of the house contains the double-height living area, along with a kitchen and dining space that showcases vibrant yellow and orange accents. The top floor houses five bedrooms, with each having their own color scheme along with bathrooms and family areas.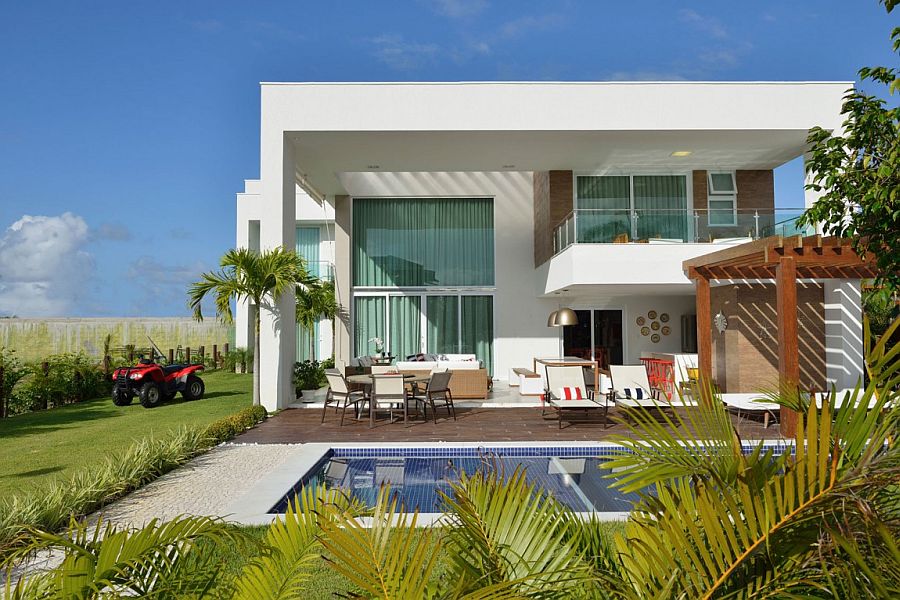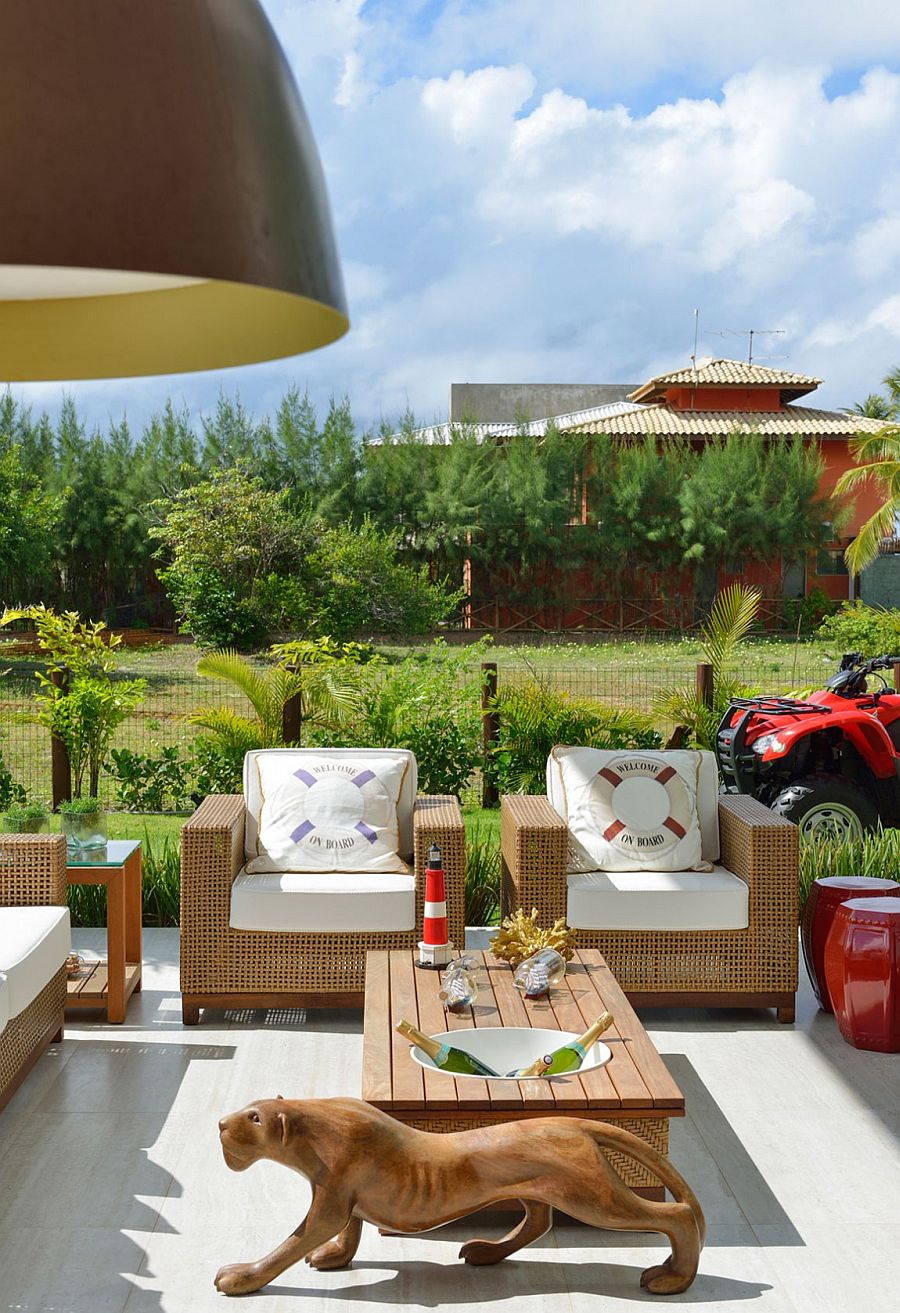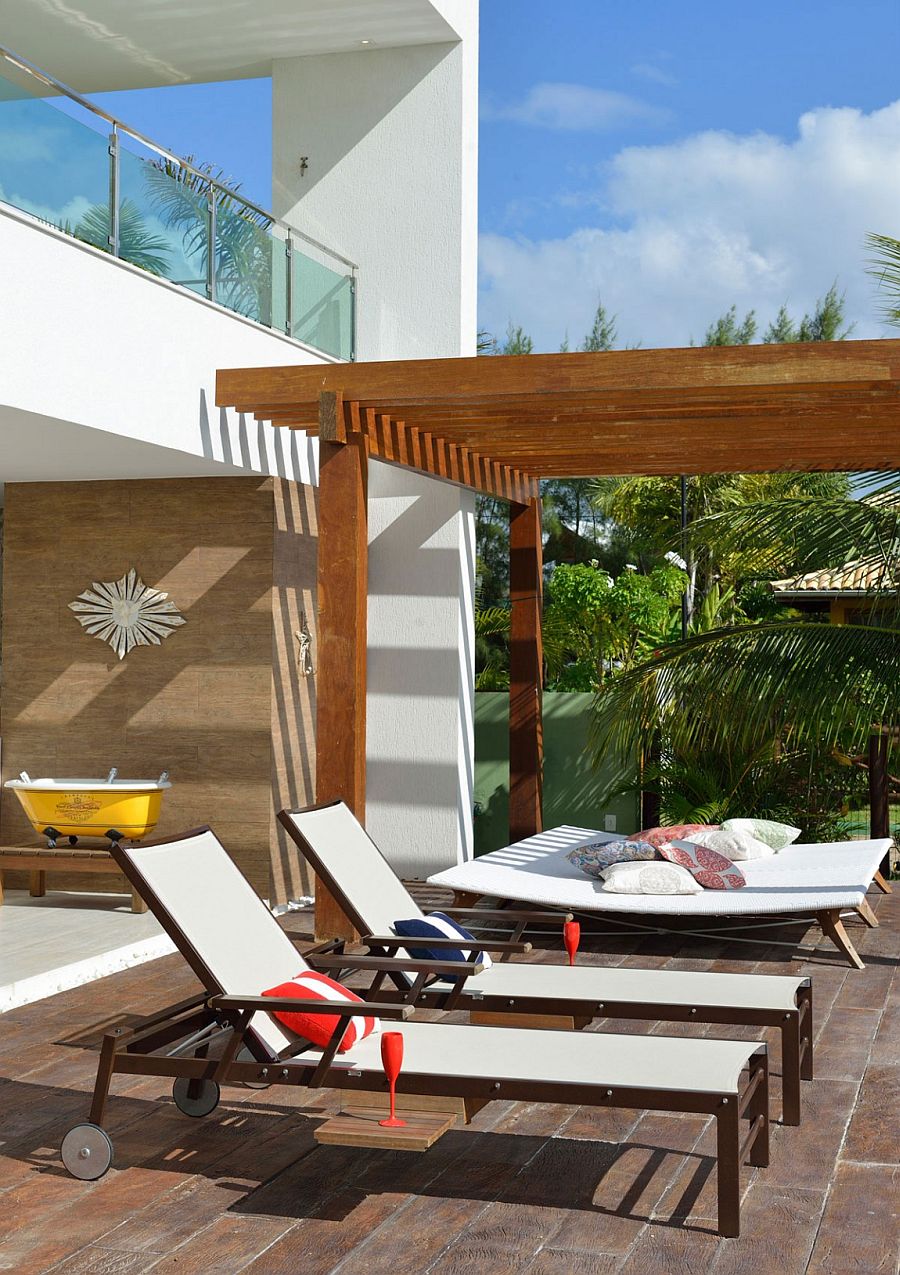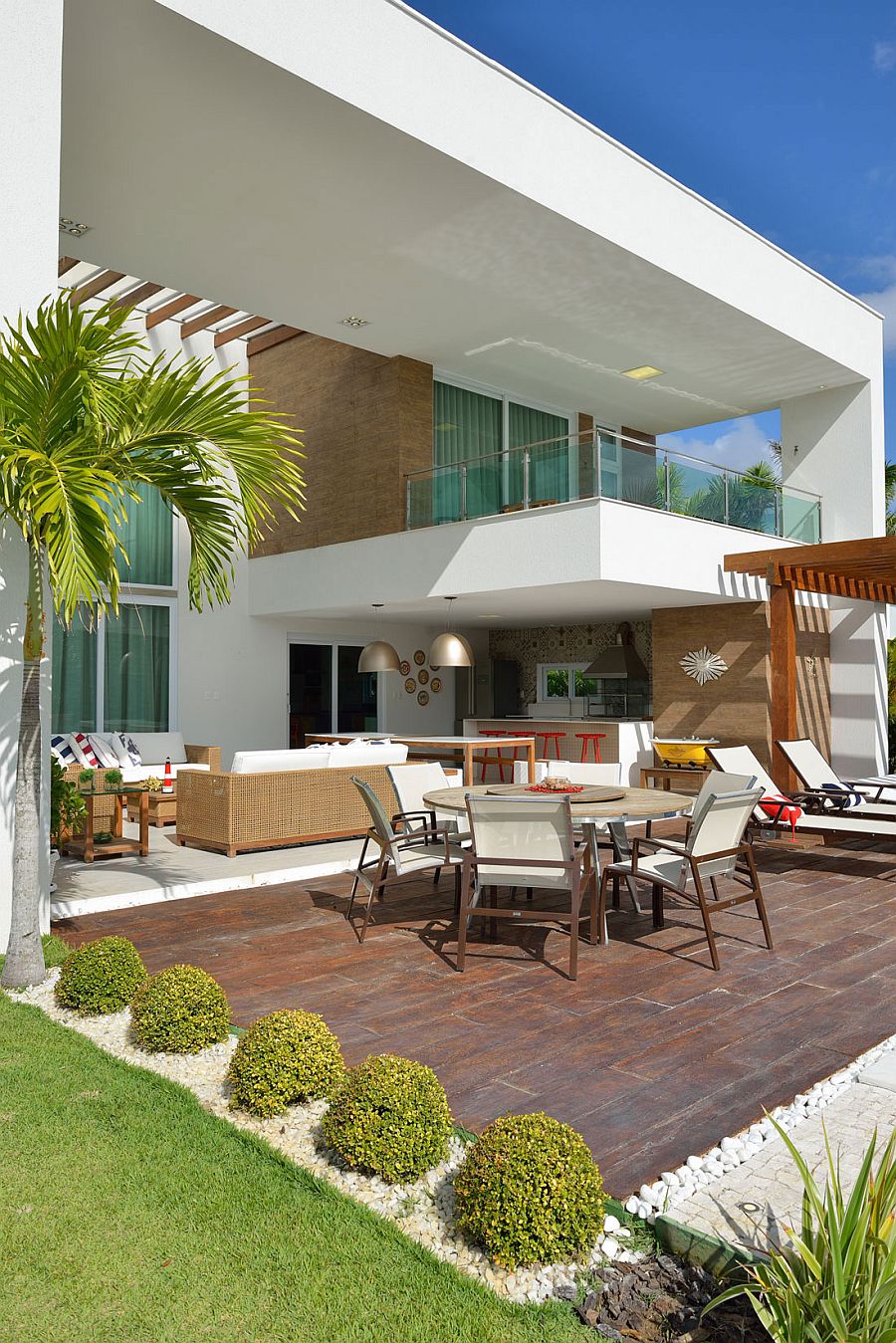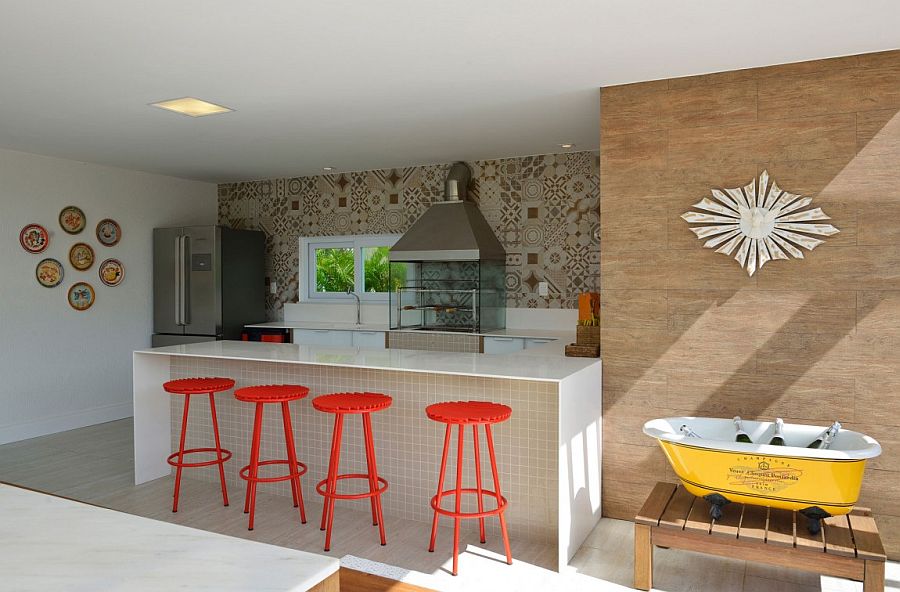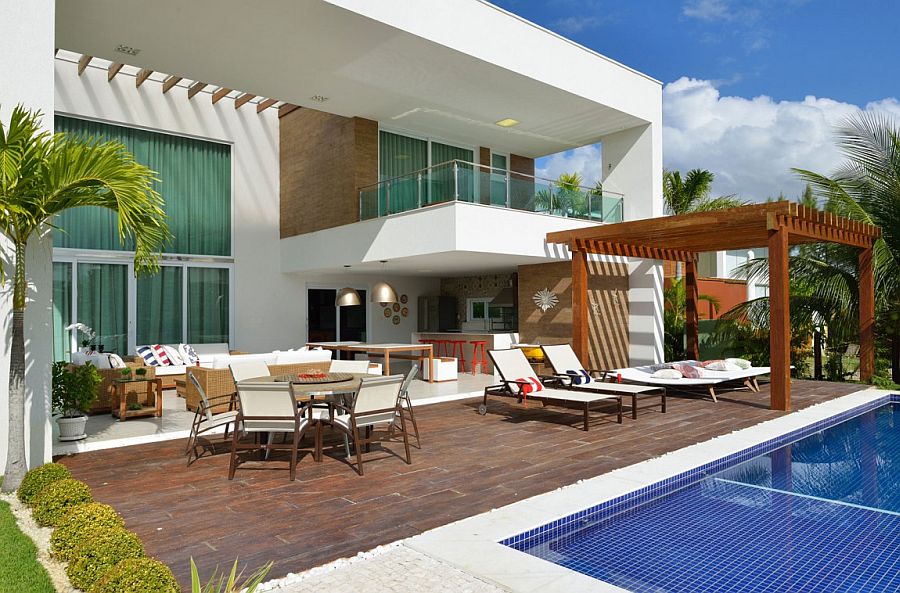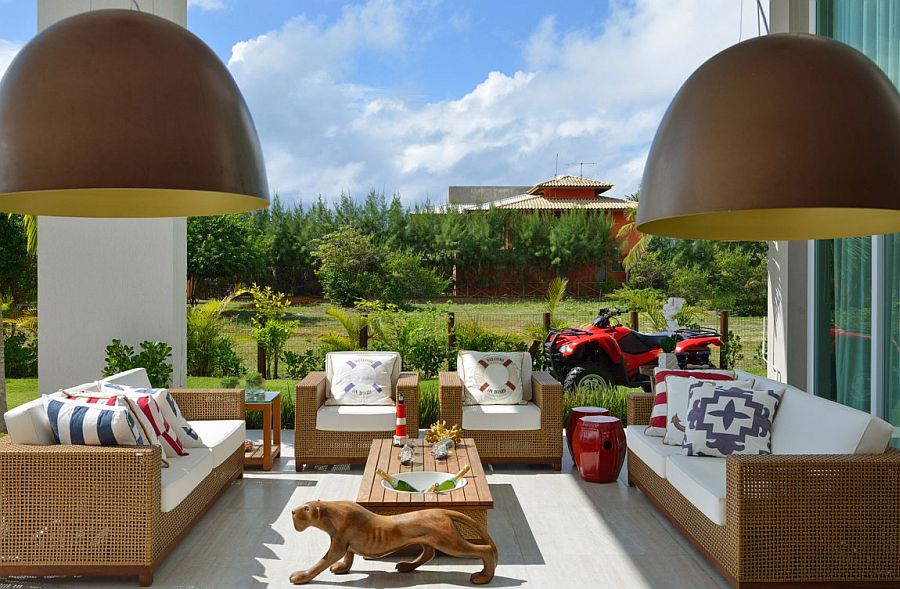 Despite its abundant use of white to set the tone for that classic beach-style interior, the clever use of bright colors in each and every room gives the home a flavor and personality of its own. White sheer curtains, floating wooden shelves and elegant lighting complete this relaxing Brazilian escape.