Who wouldn't love to call a grand contemporary villa overlooking the beach or the distant mountains their home? But most often it is economic constraints that define our home, its overall ambiance and the décor that fills it. Creating an affordable, yet lovely modern family home that is both aesthetic and functional is a challenging task indeed. Nestled on a beautiful, nature-filled lot in Brasilia, Brazil, Casa SMPW places emphasis on a budget-friendly design that shuns away any excesses.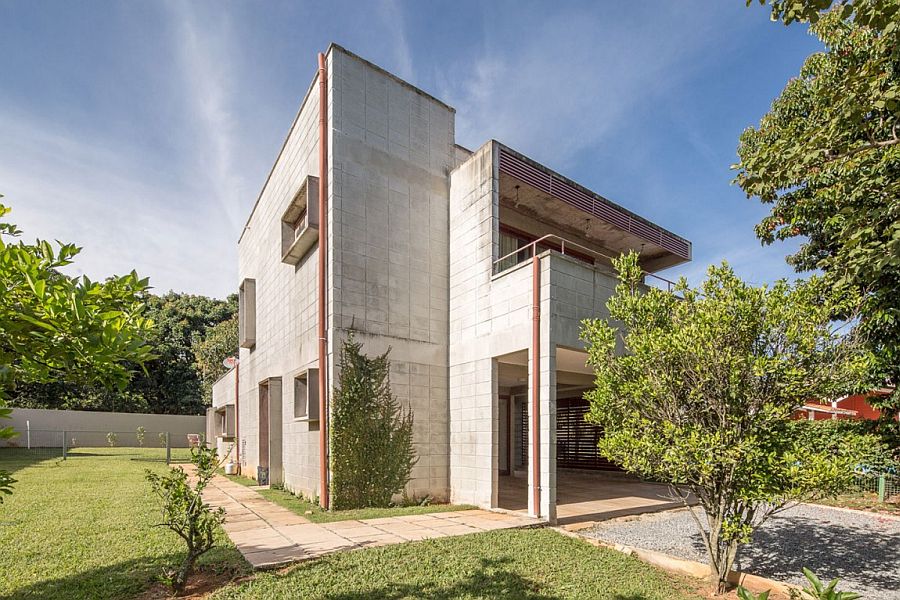 Instead of using wood for its exterior structure (which is often the norm in the region), LAB606 opted for concrete blocks that offered proper insulation while cutting down the costs drastically. It is this smart use of concrete along with metallic window frames, shutters and doors that gave the residence its final shape. Large sliding glass doors in the rear usher in a touch of modernity to the edifice, even as the bright pops of red steal the spotlight. A combination of three different cubic volumes, the lower levels comprise the living areas, while the top floor contains the bedrooms and bathrooms along with workspaces.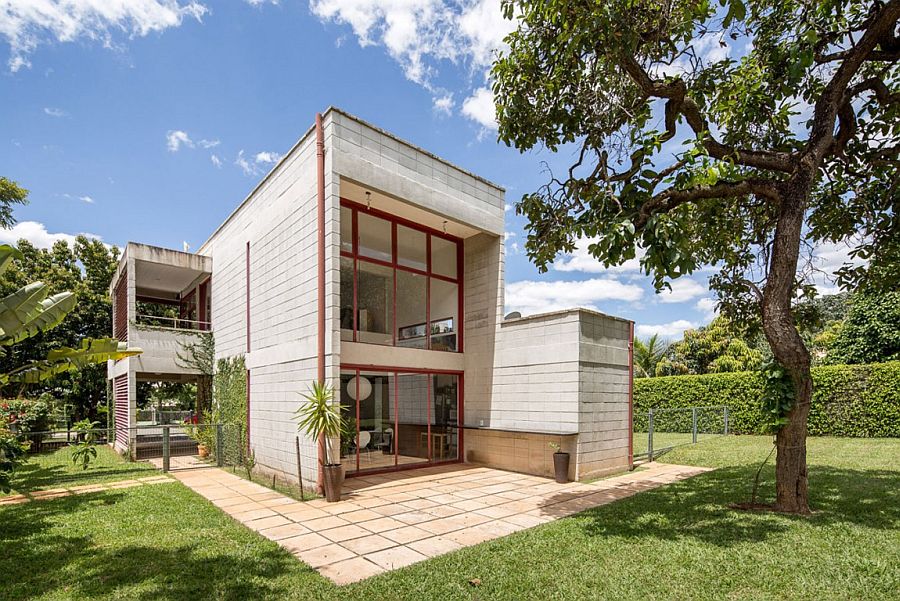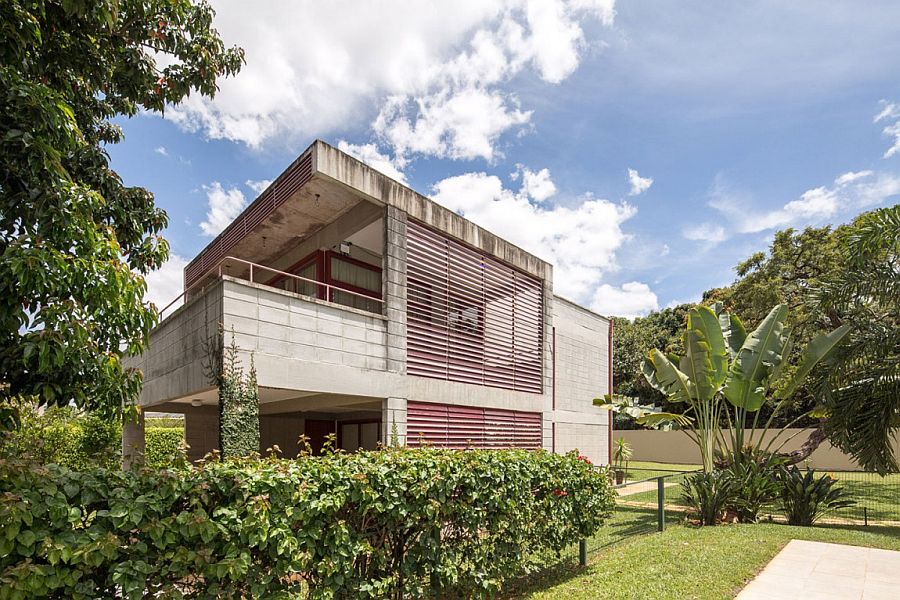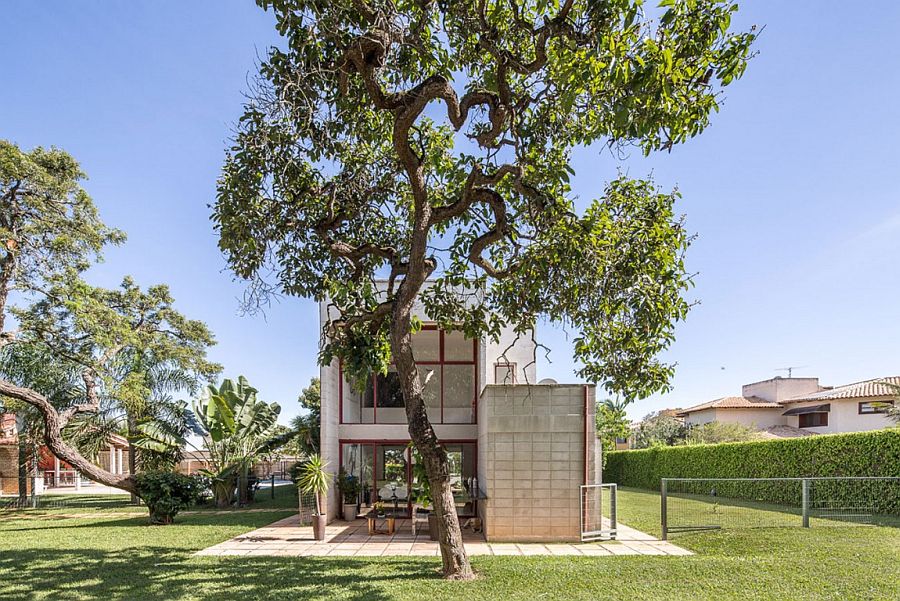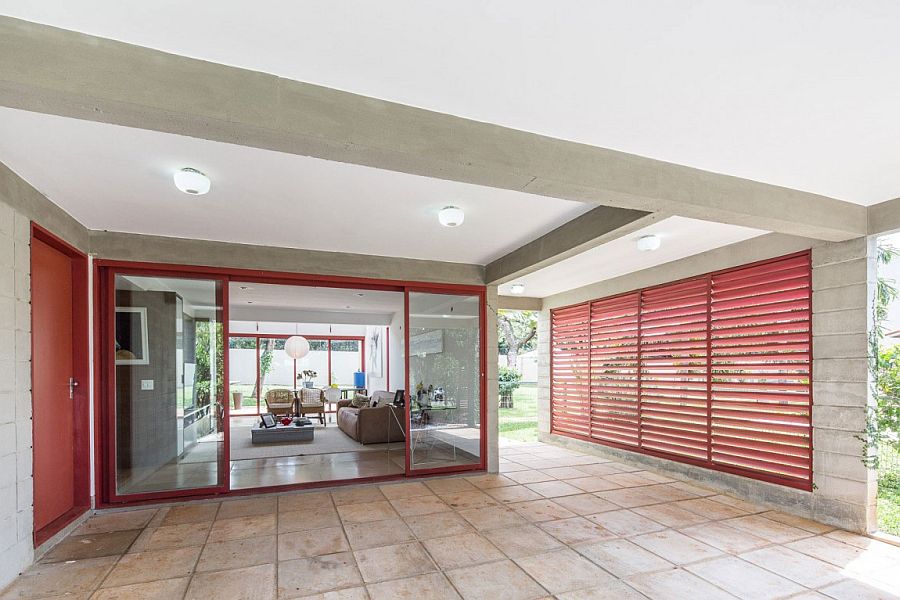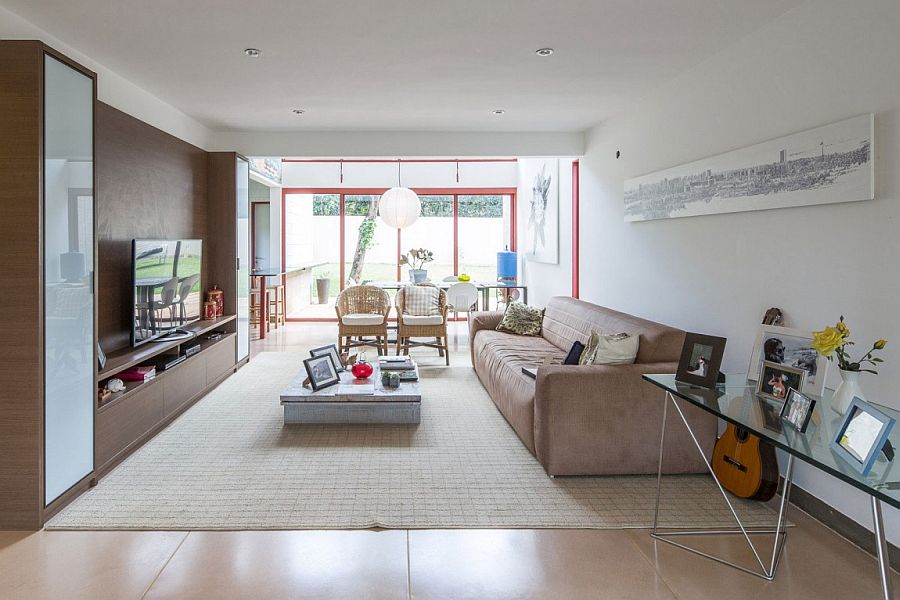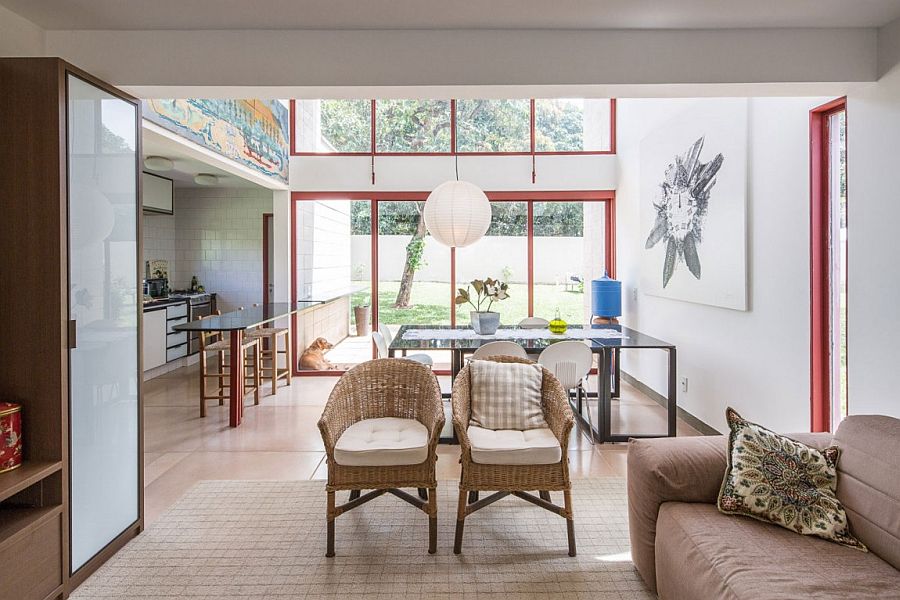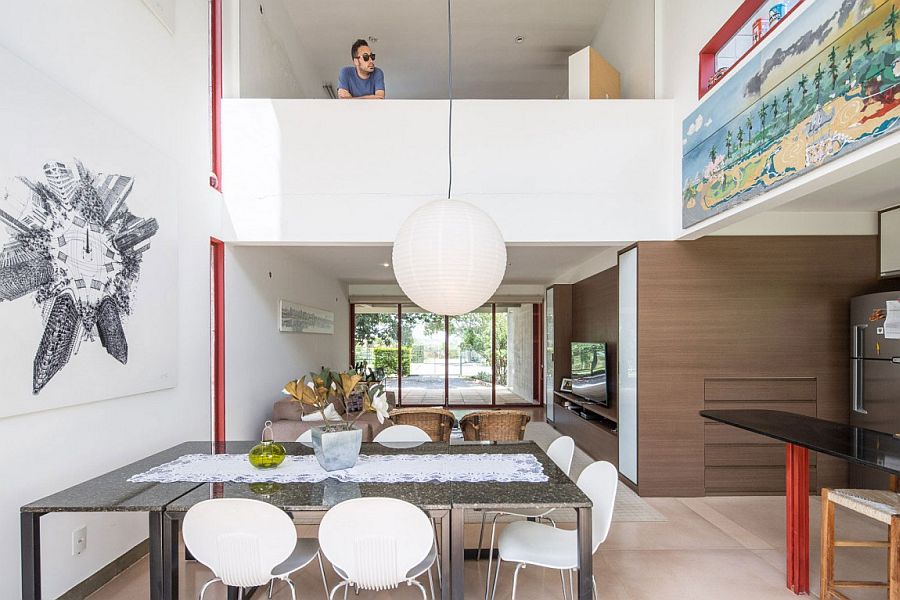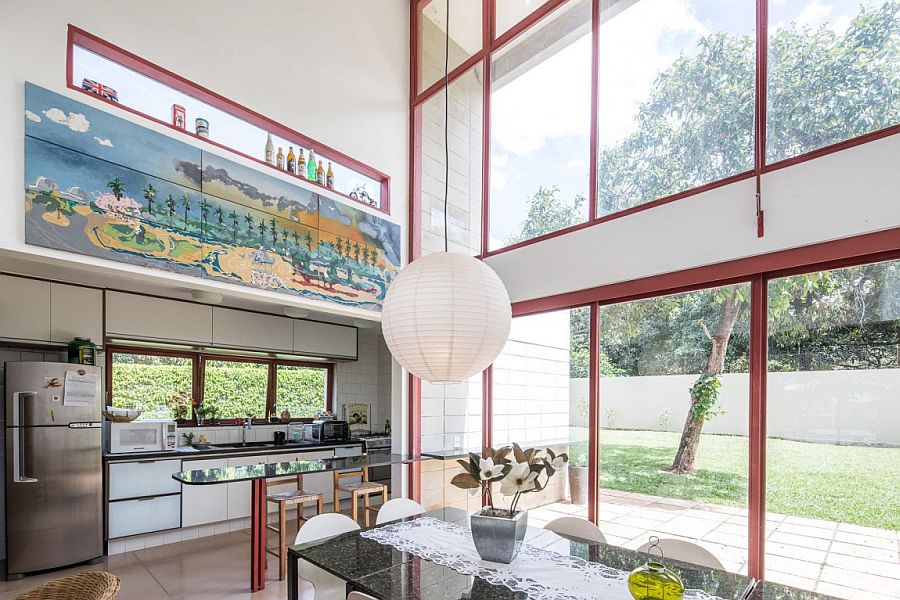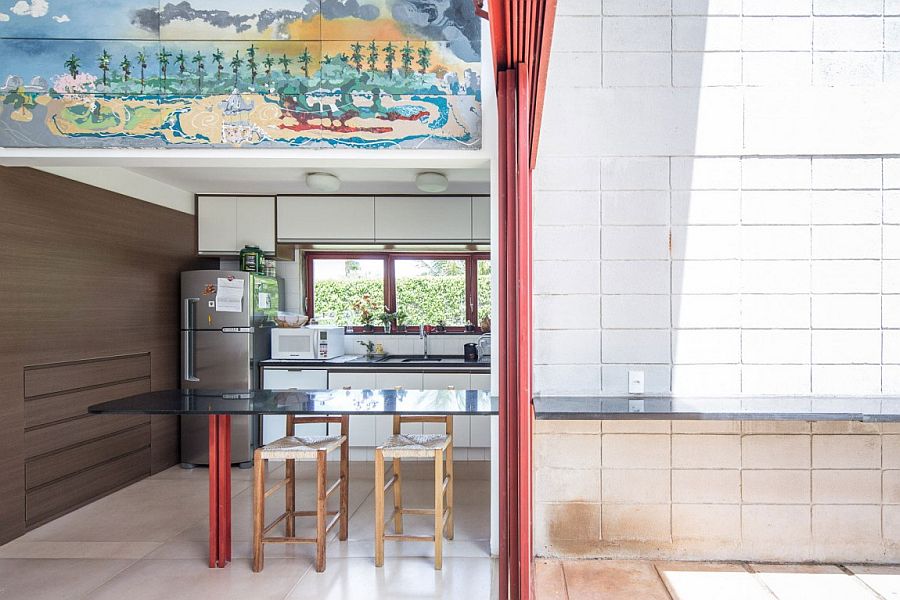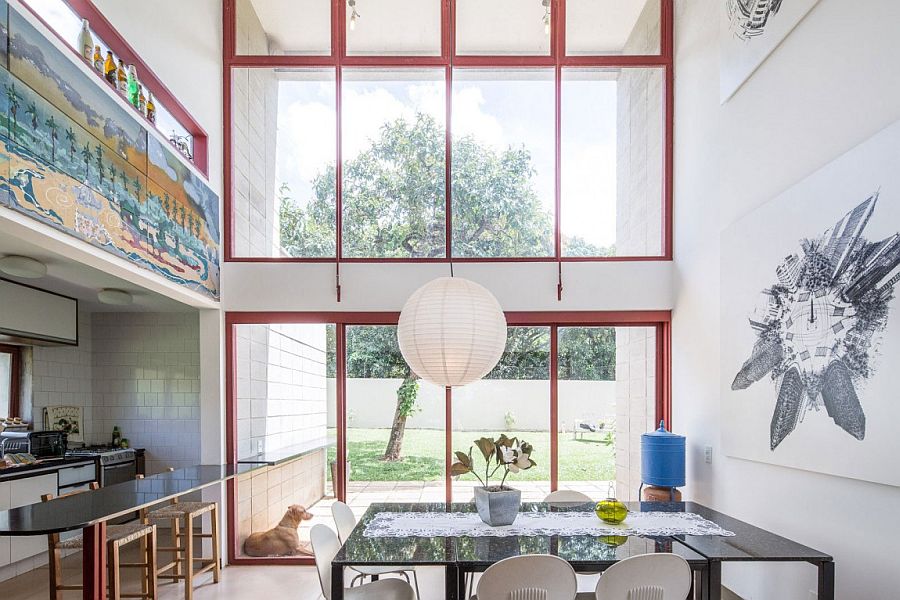 The double-height dining room becomes the focal point of the new social zone in this home as it stretches out into the outdoor deck consisting of a cozy lounge and barbecue spot. There is also a dedicated spa zone with hot tub that turns the backyard into a personal retreat for the homeowners, even as clever, inexpensive design choices in the rest of the home make up for this little splash of indulgence! [Photography: Joana França]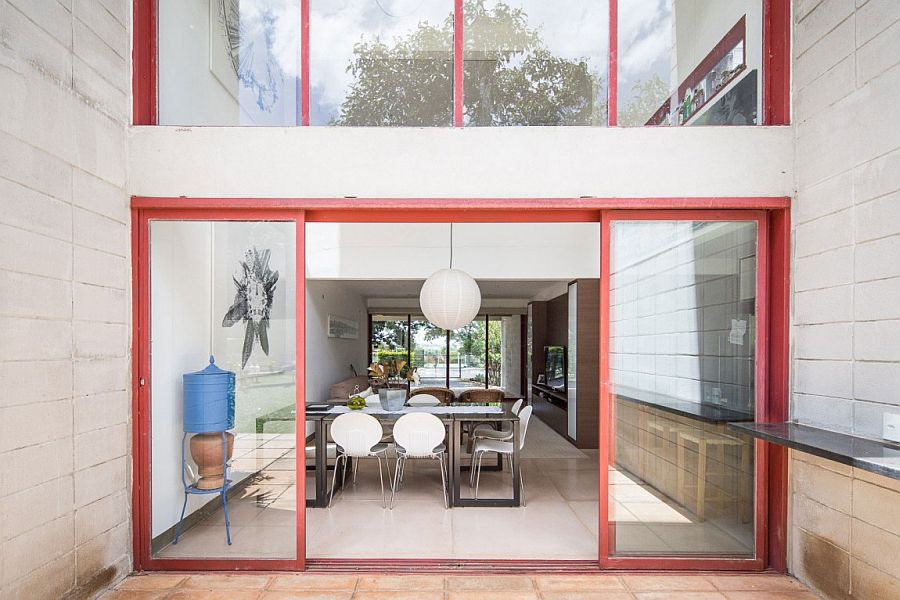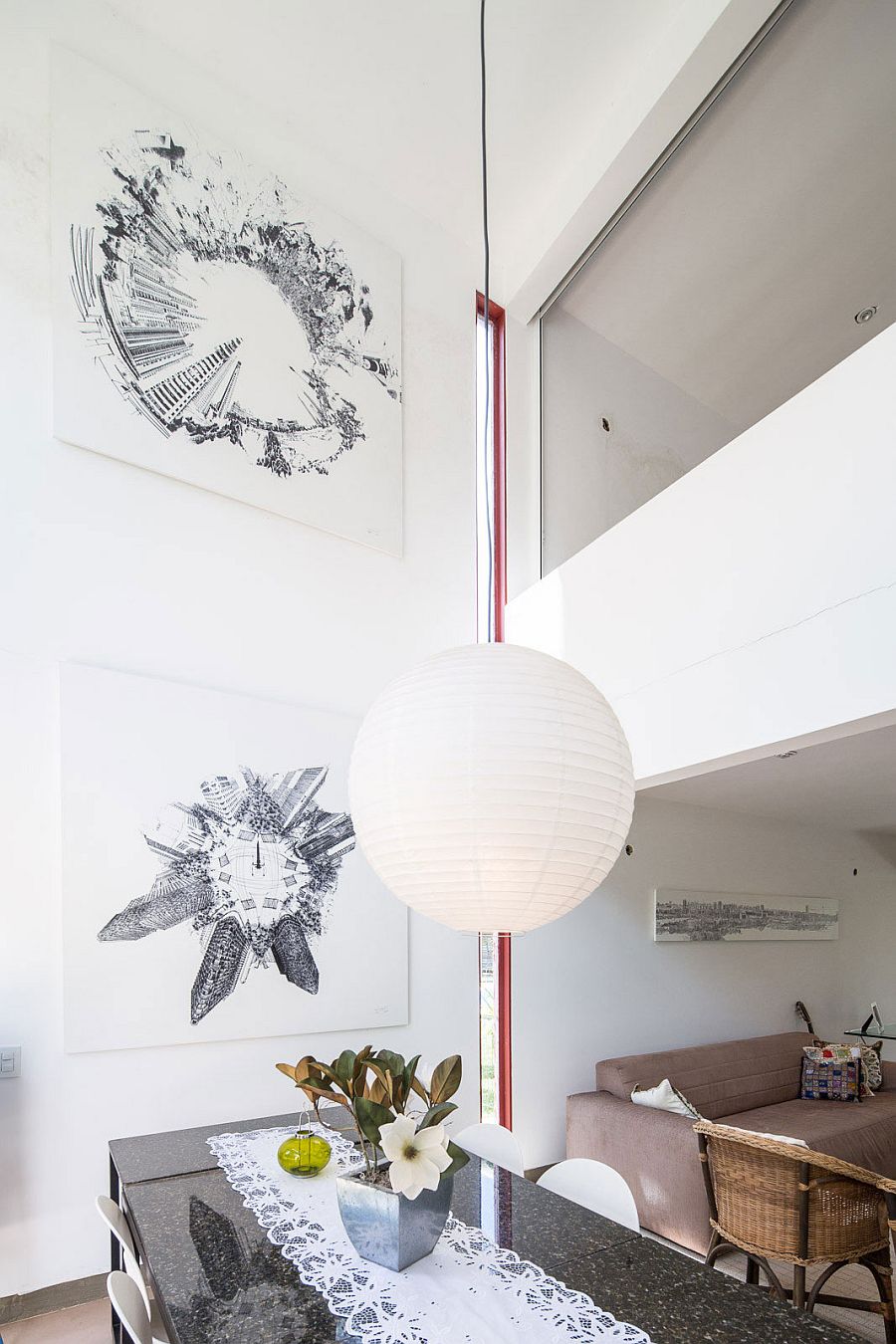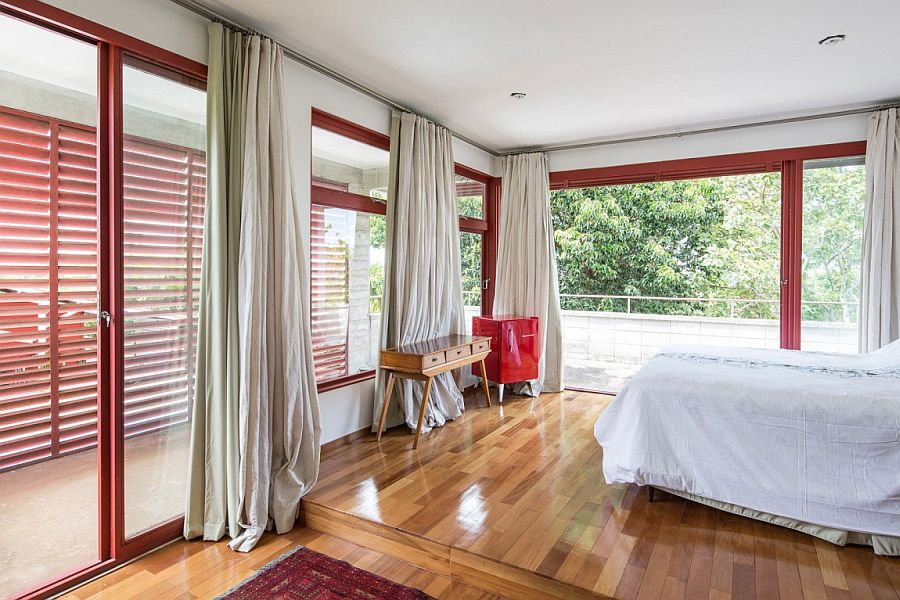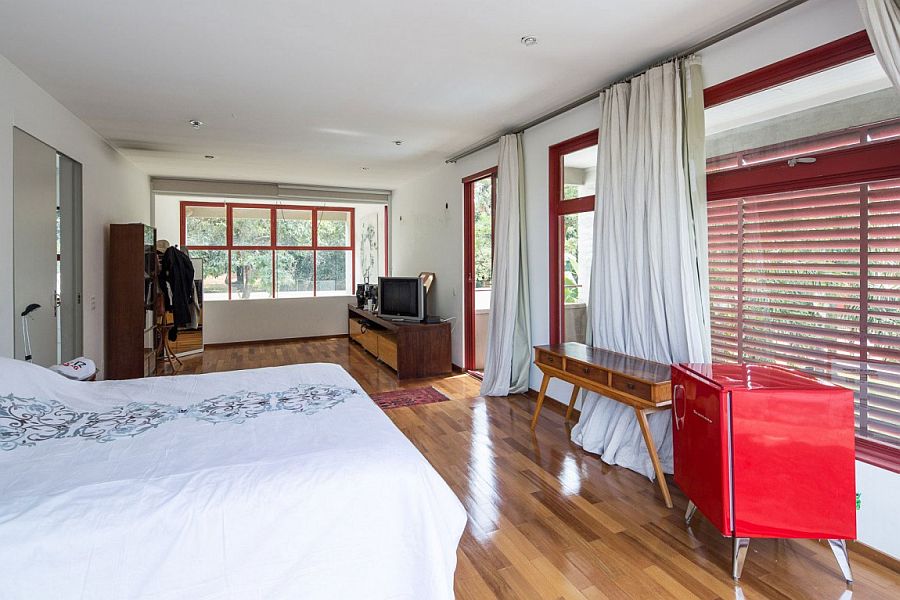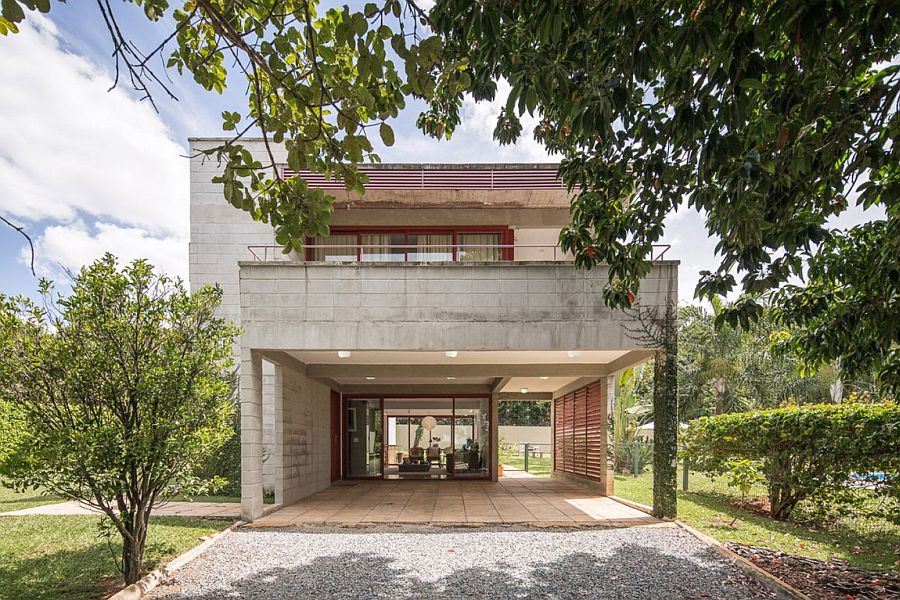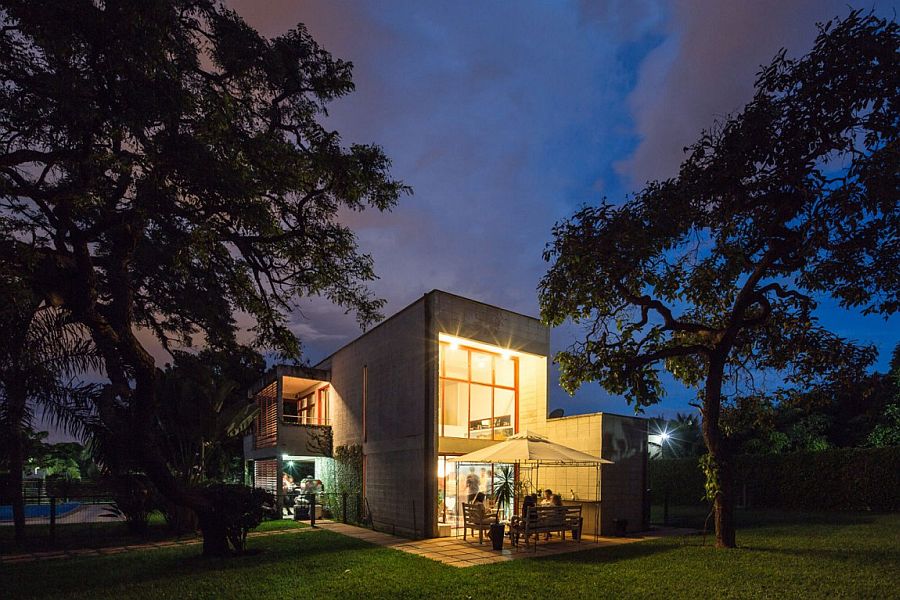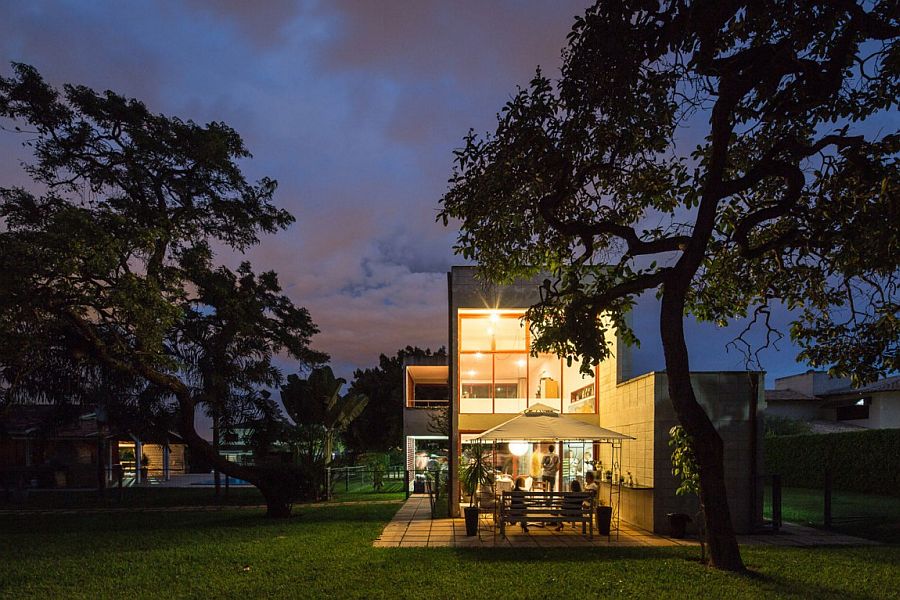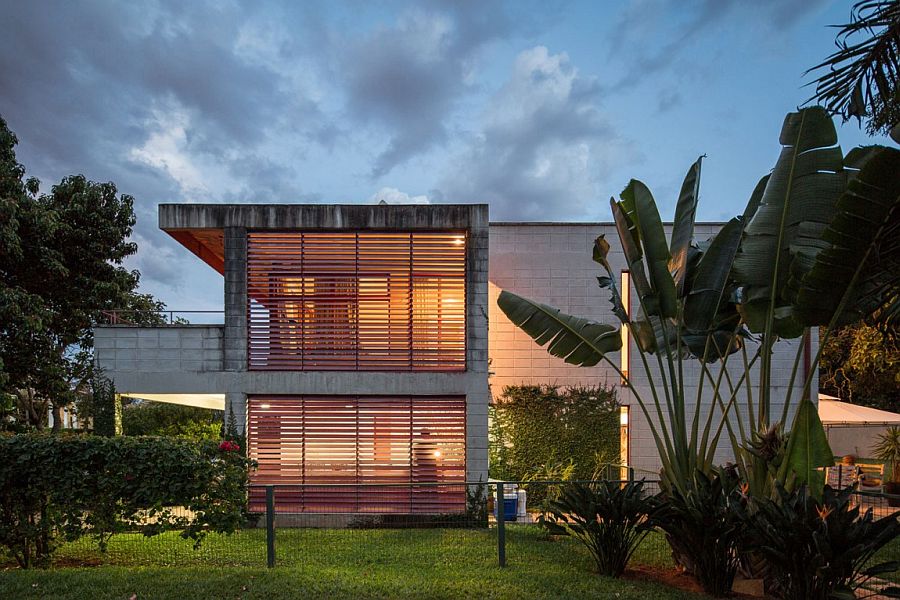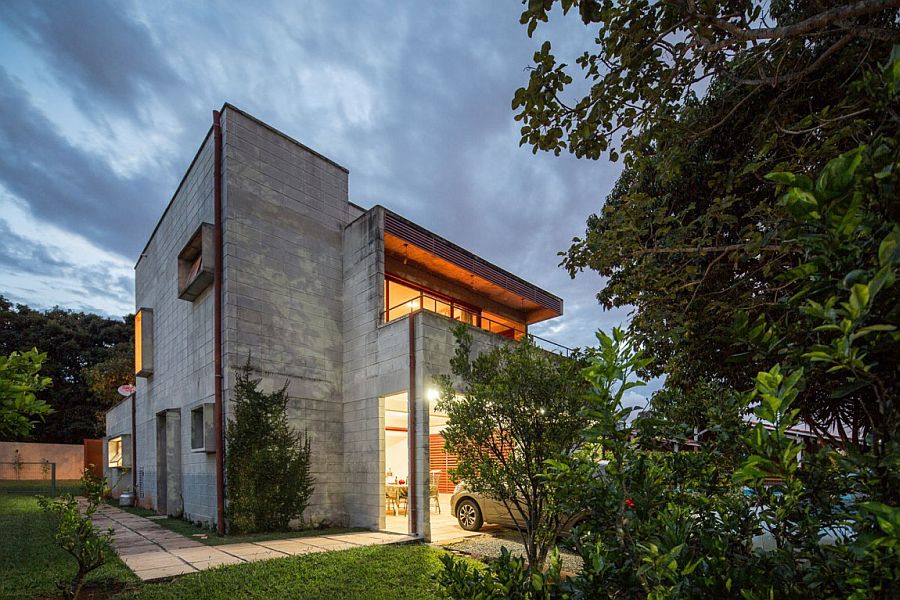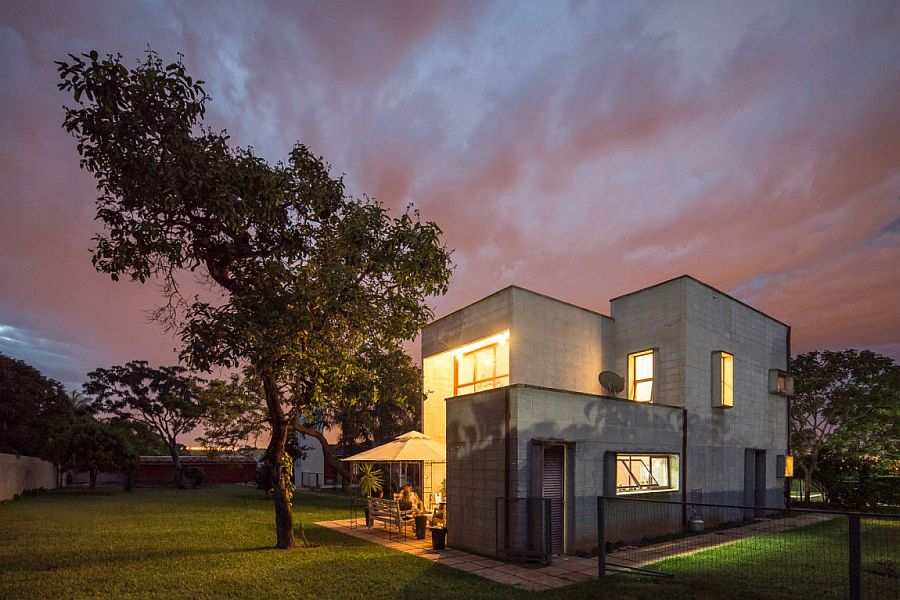 Liked the story? Share it with friends.