Translucent glass panels are pretty underrated when it comes to home design, and barring a few kitchen cabinets and shower doors, you do not really see them being used extensively. But the extravagant and vivacious AA House by Pascali Semerdjian Architects in Sao Paulo, Brazil puts glass panels to perfect use, as translucent partitions, simple glass dividers and wooden slats combine to offer the best of privacy and unabated connectivity with the landscape. In fact, rigid walls are kept to an absolute minimum here, giving the dwelling a relaxing 'holiday resort-inspired' vibe.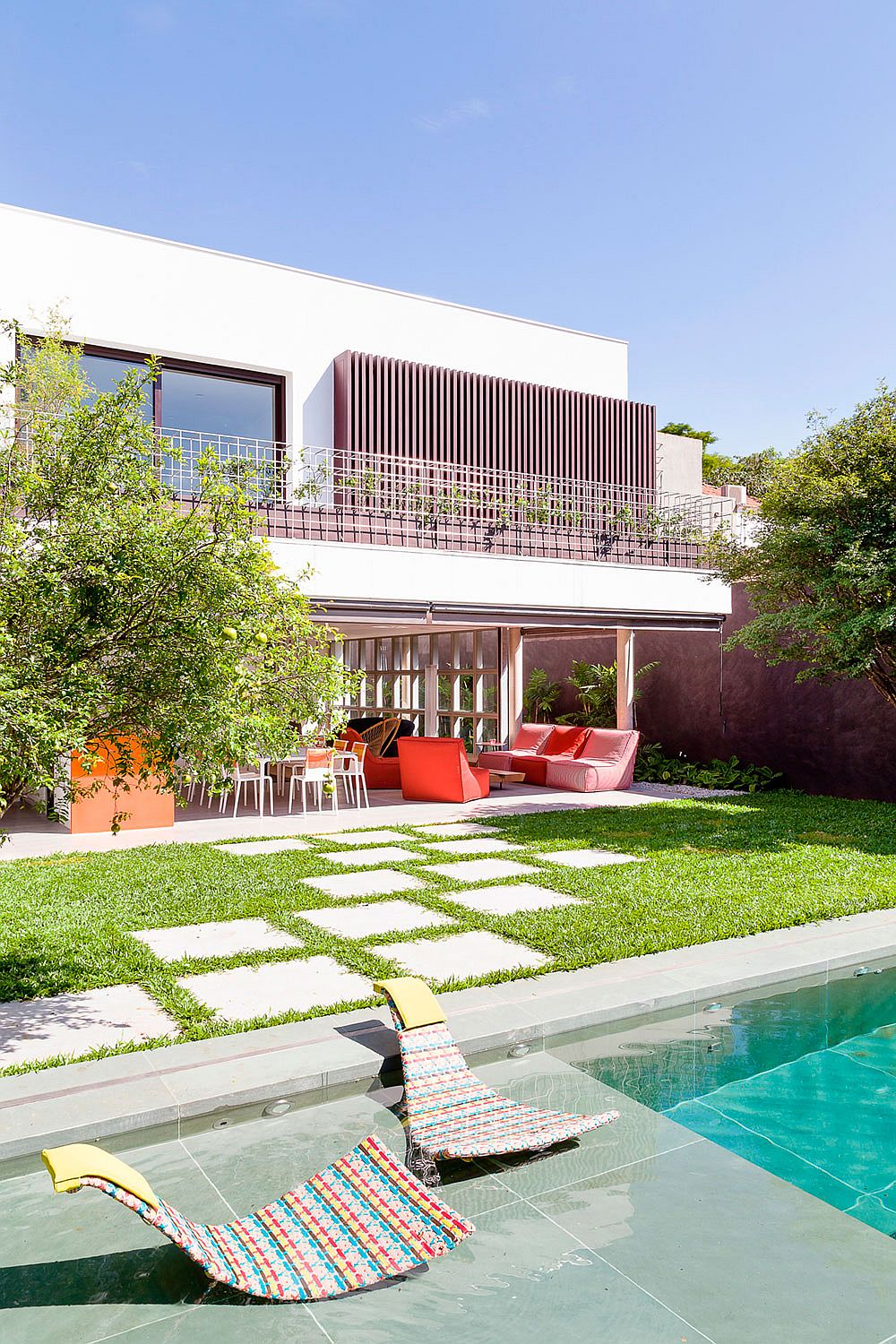 With the interior and the garden and pool deck outside flowing into one another almost seamlessly, the greenery outside becomes an integral part of the living area indoors. Gorgeously crafted garden stretches add to an already energetic living room that is filled with a bright blue couch, orange and green chairs and a large sofa that provides ample sitting space. Even the open glass shelves in different colors accentuate this appeal of playful contemporary panache that is carried through into the dining space and the kitchen.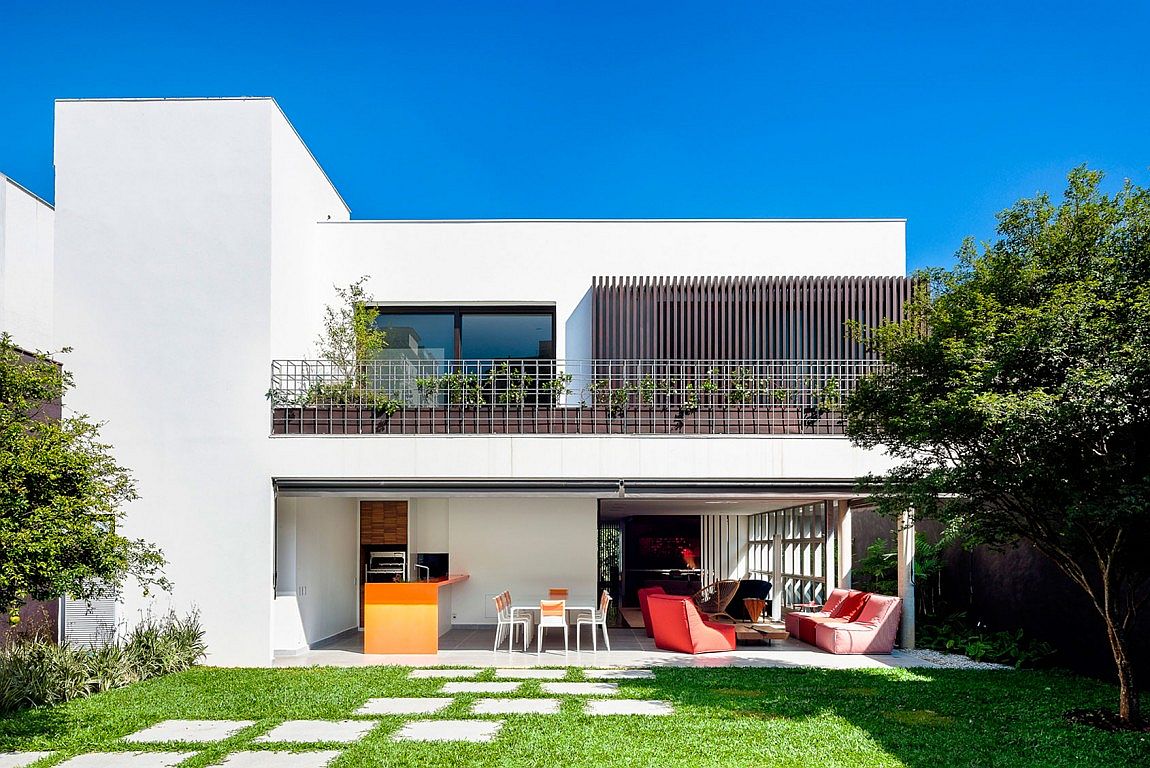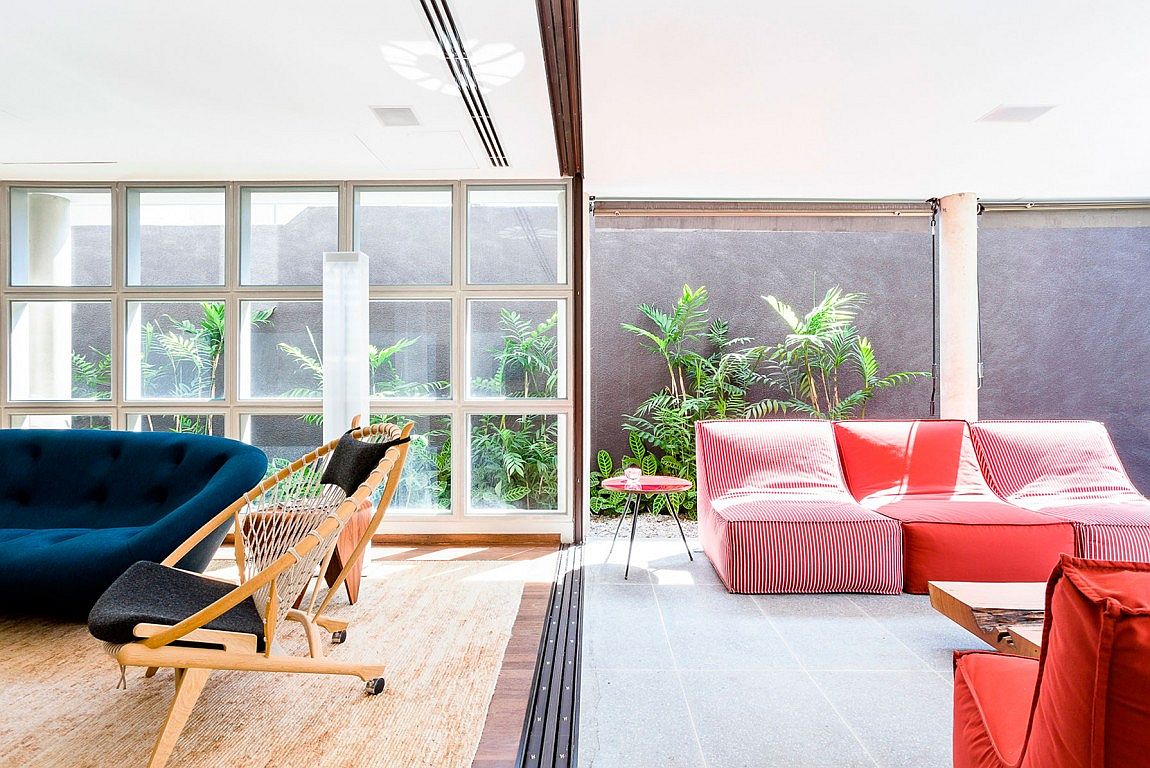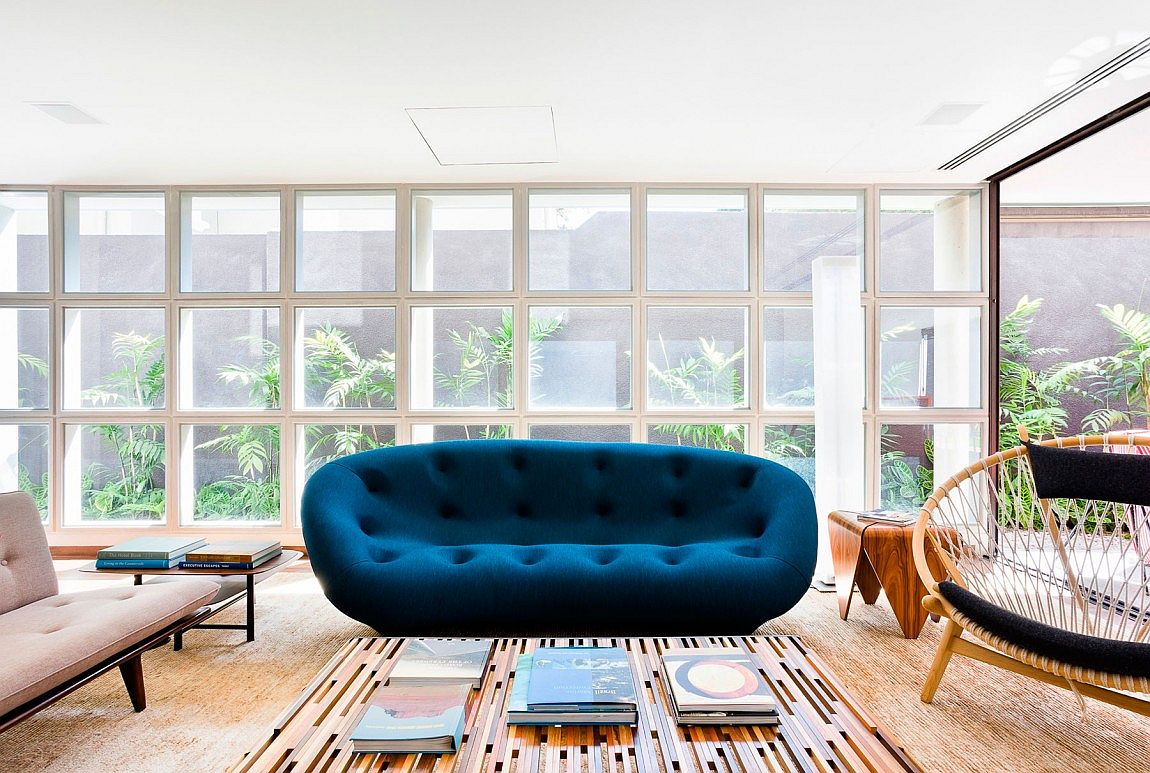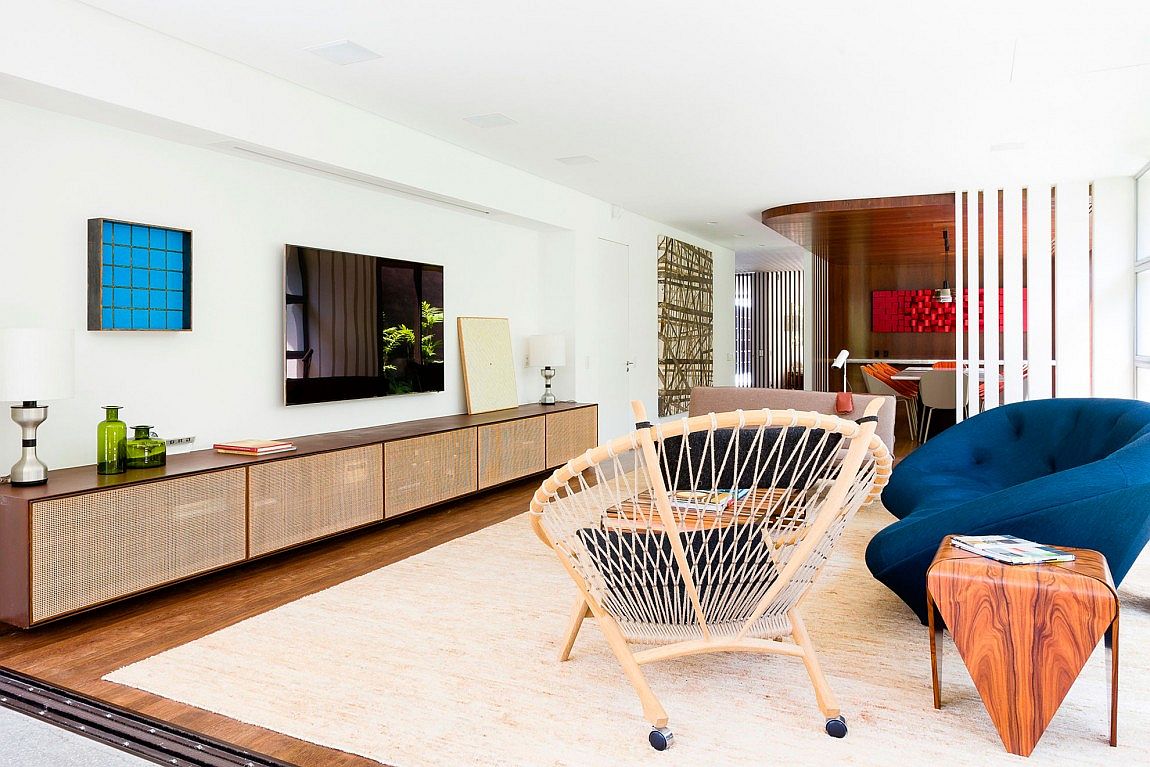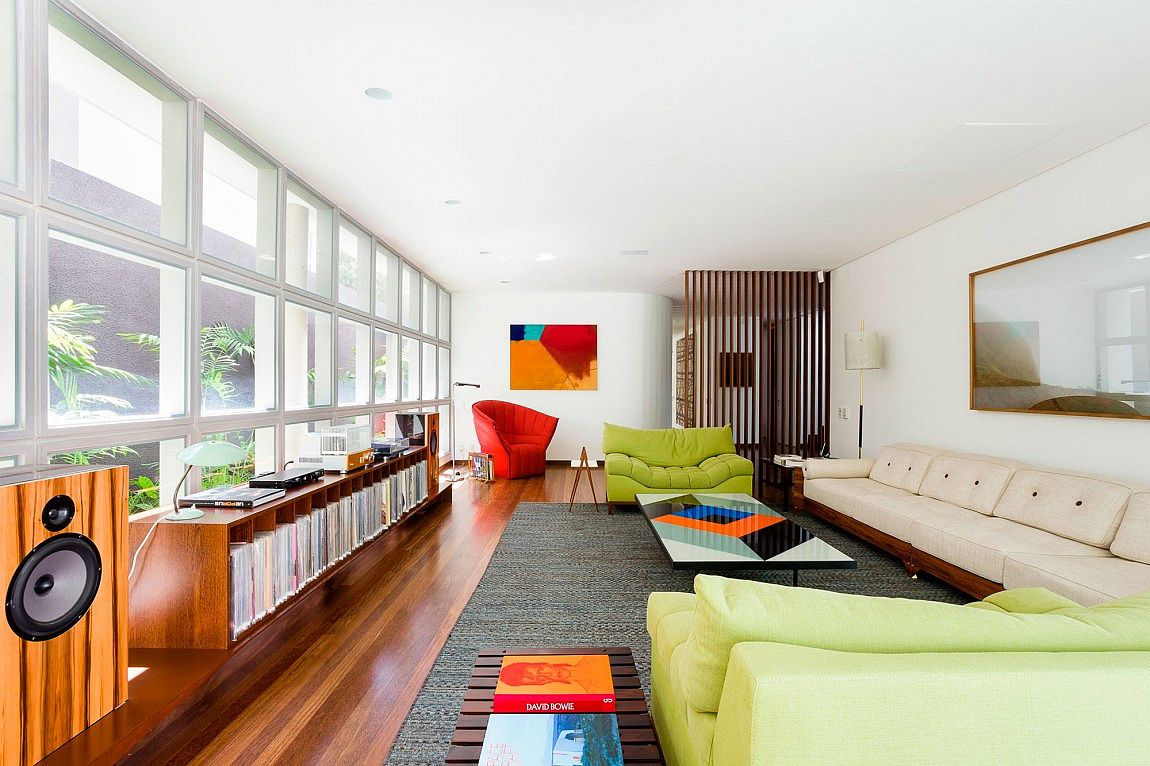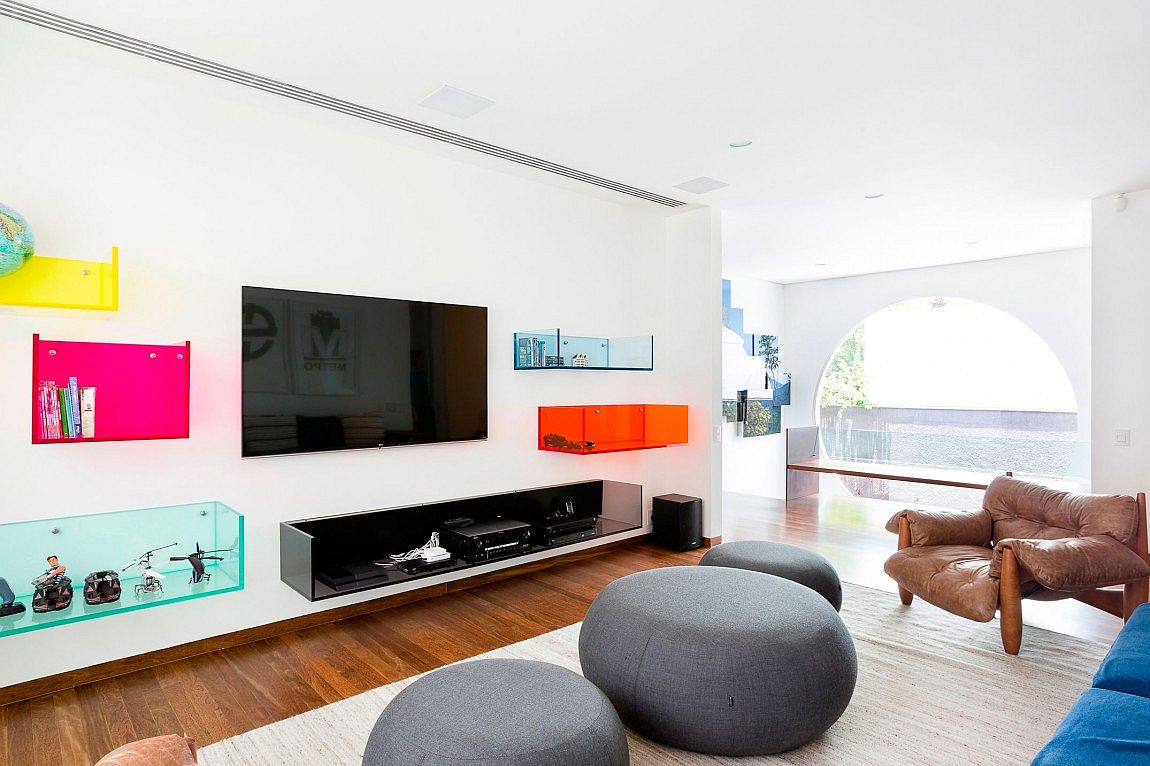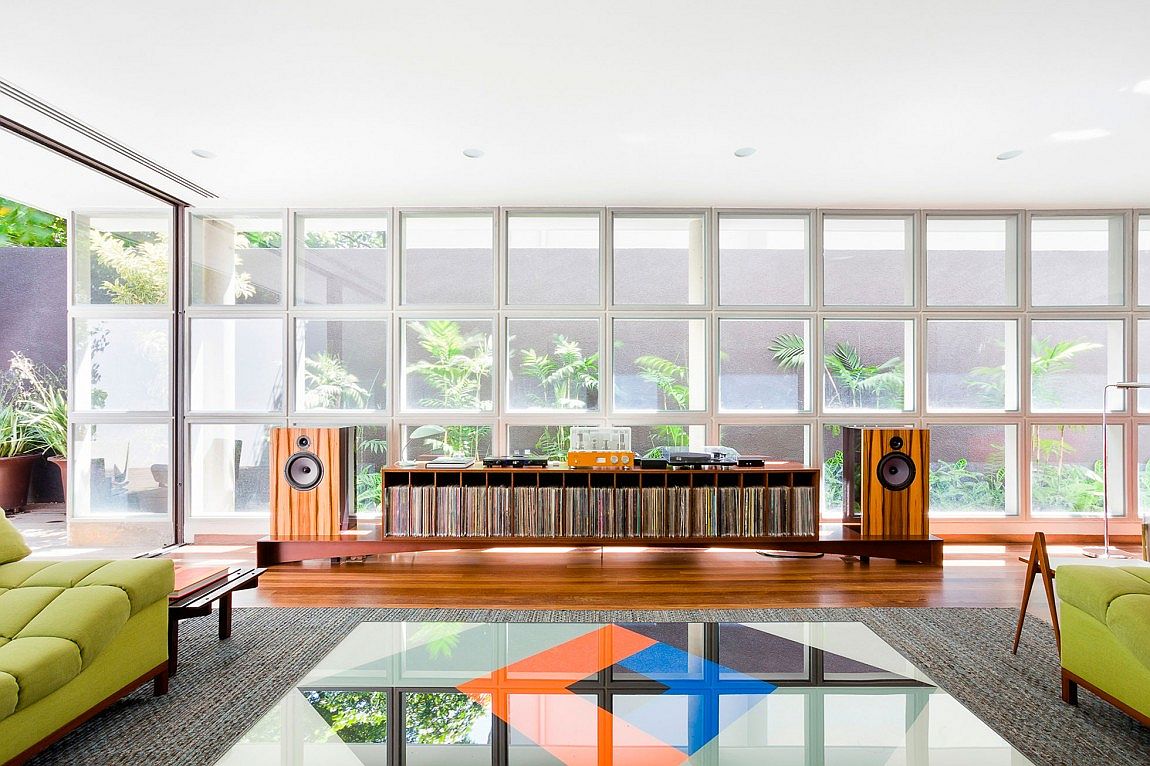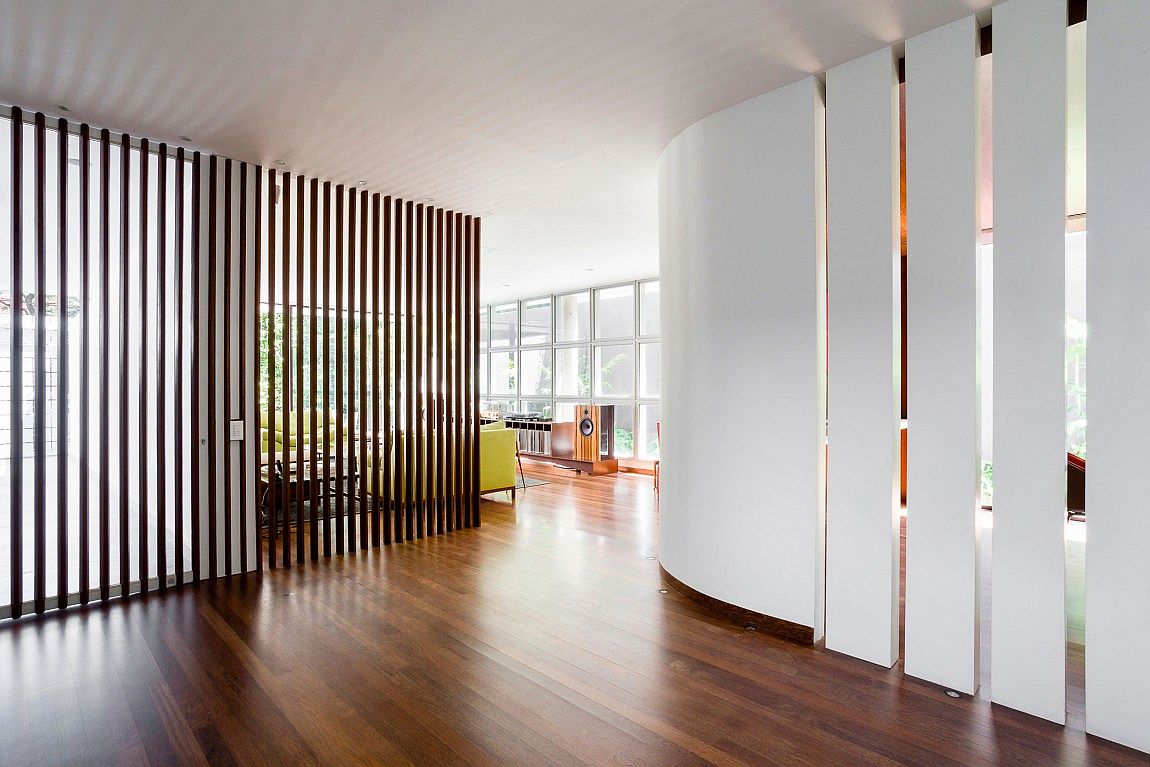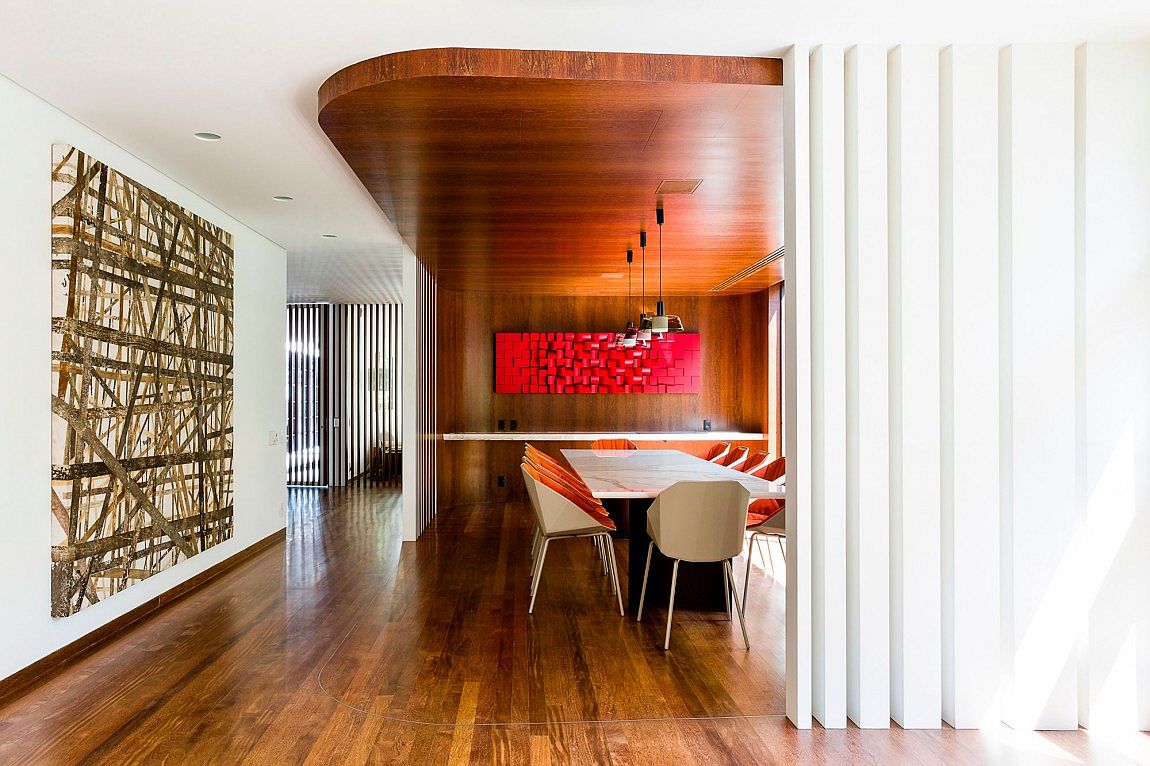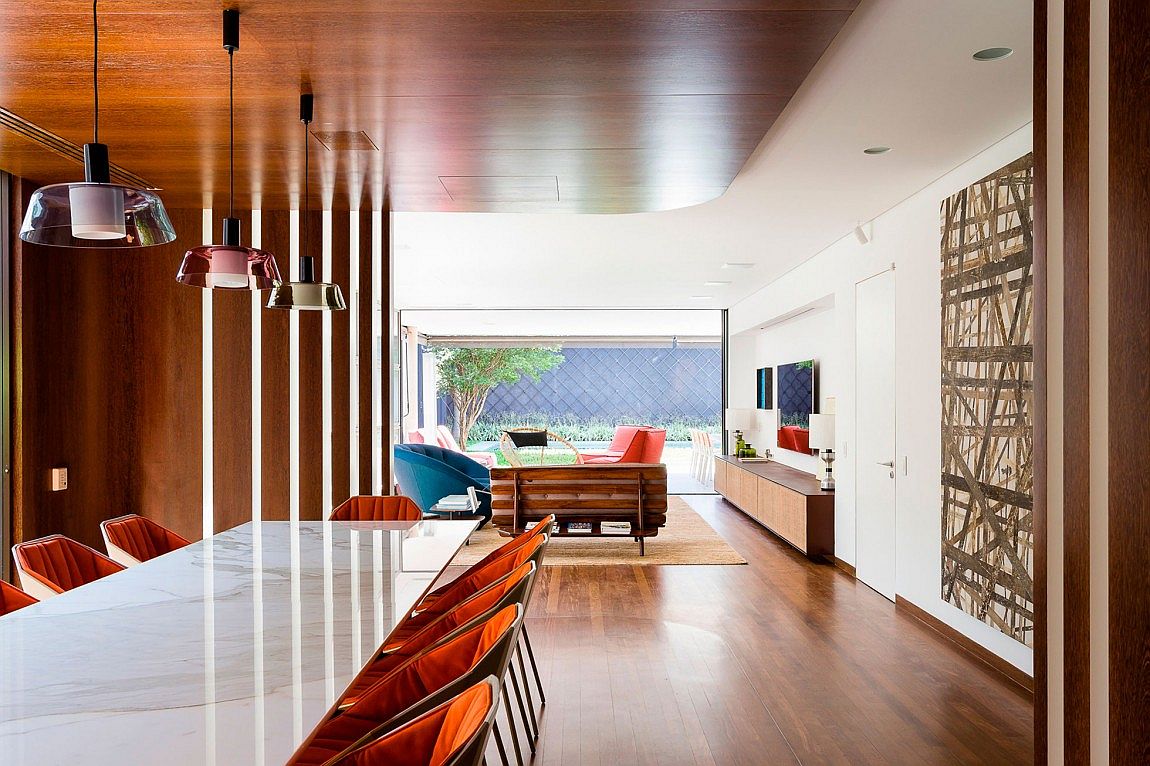 Since we are in Brazil, there is absolutely no escaping the strong influence of 'life on the beach', with curated artwork and fascinating photo collages making their presence felt in the bedroom and dining area. Apart from the custom-crafted furniture and design solutions, it is the smart usage of sliding glass walls that ensures each individual room inside the home feels both unique and connected with the rest of the house. Exquisite, exclusive and filled with green goodness at every turn, this is a refreshing Brazilian home that puts a smile on your face. [Photography: Ricardo Bassetti]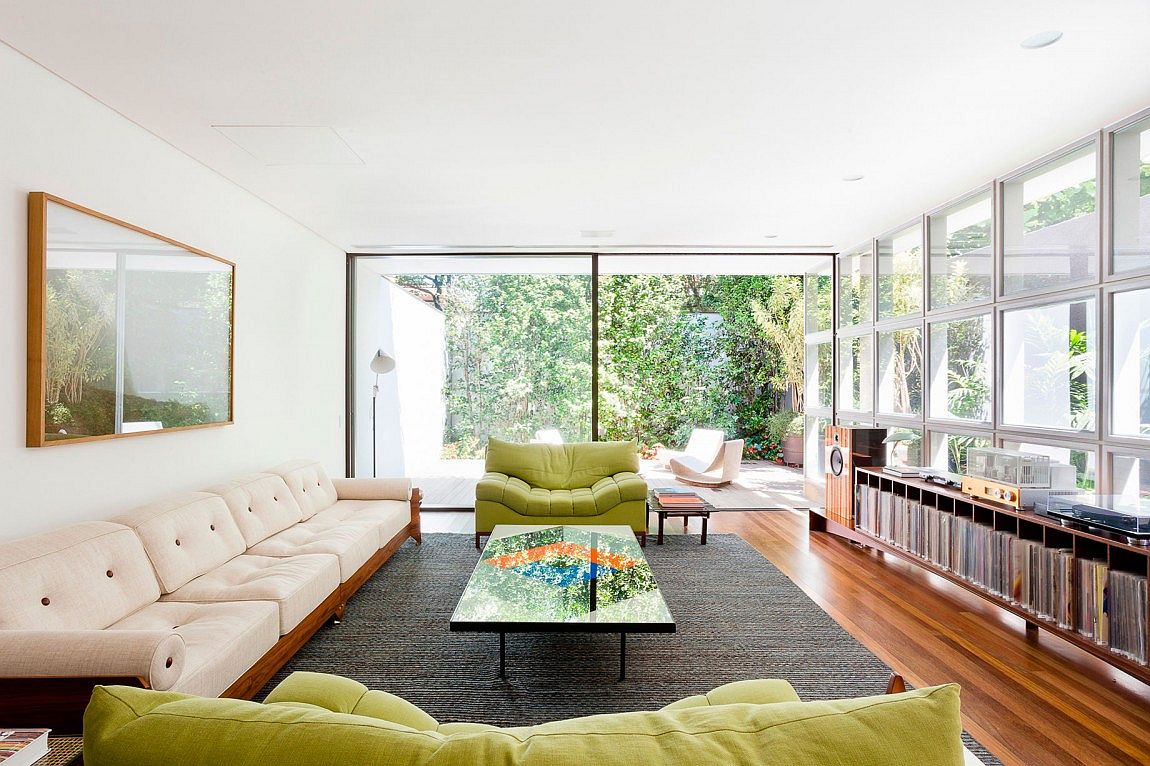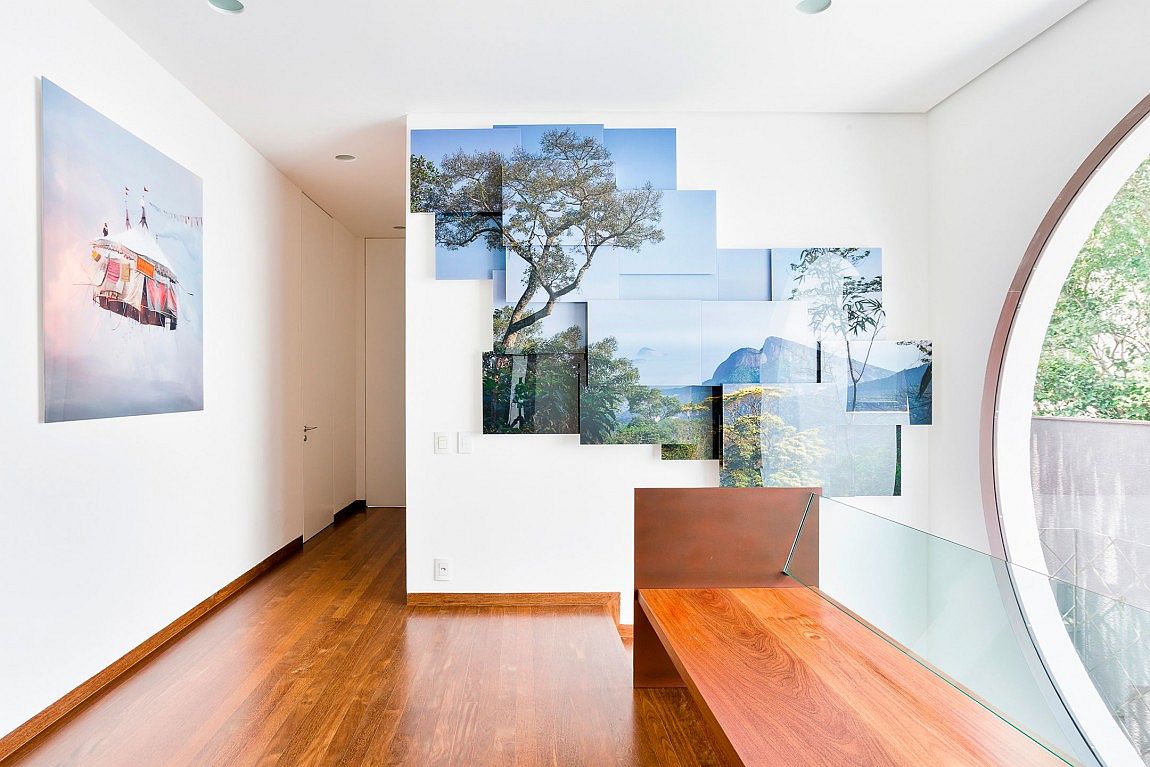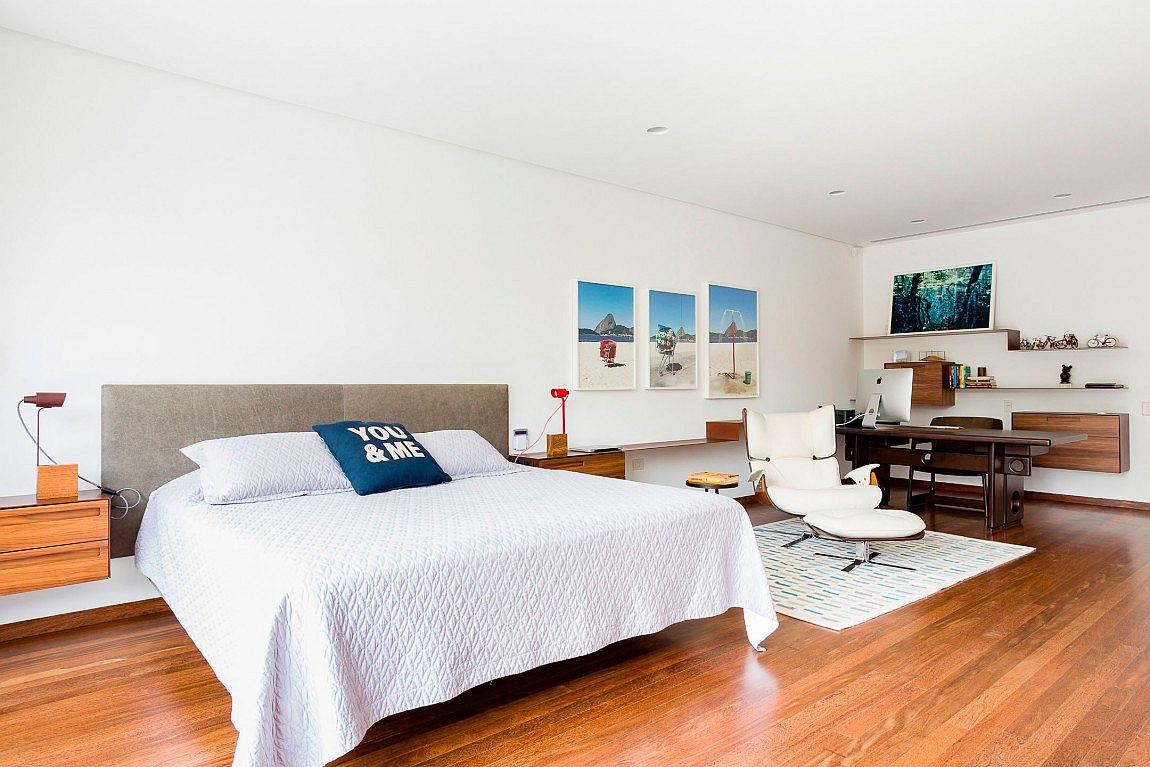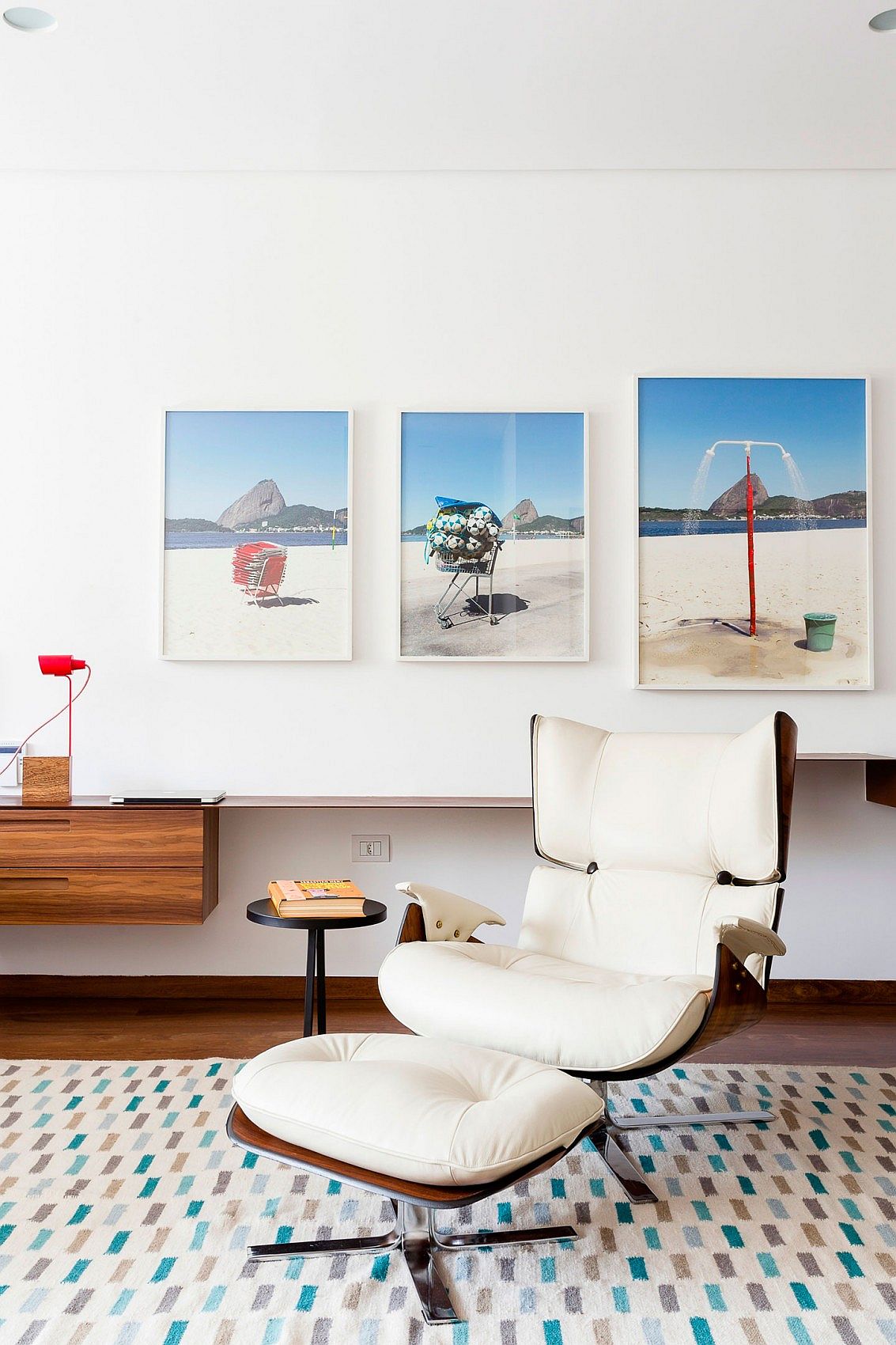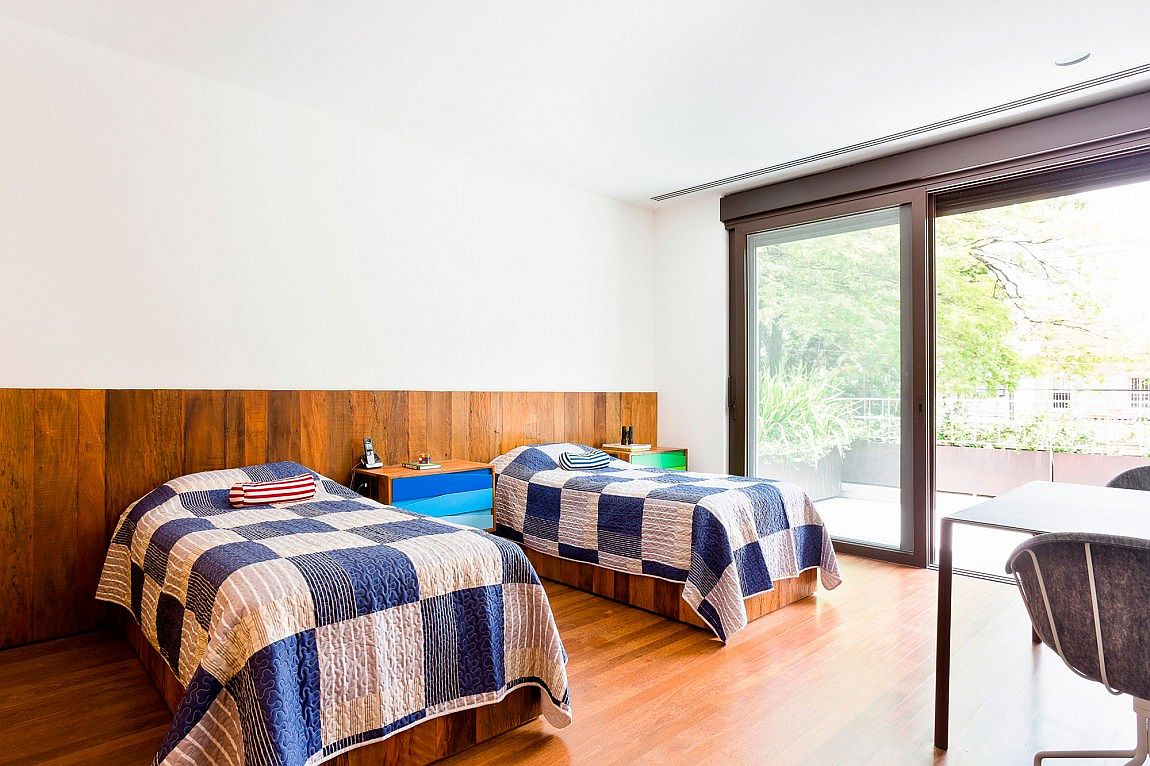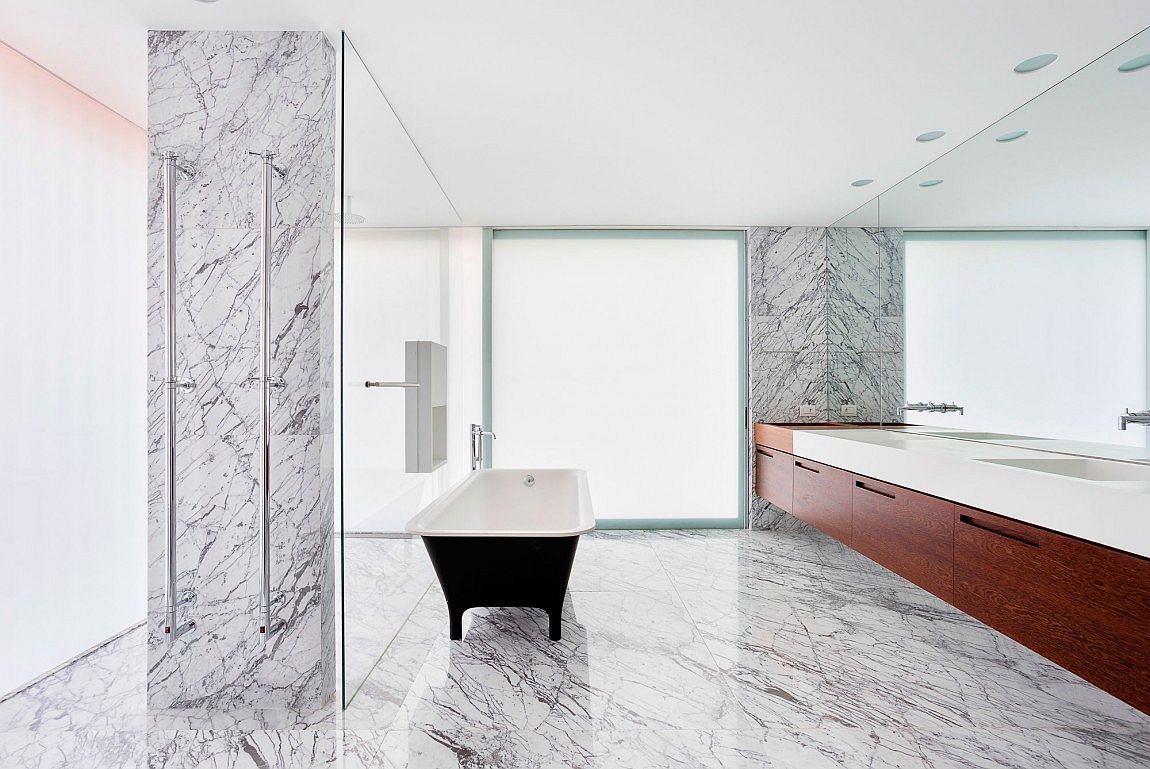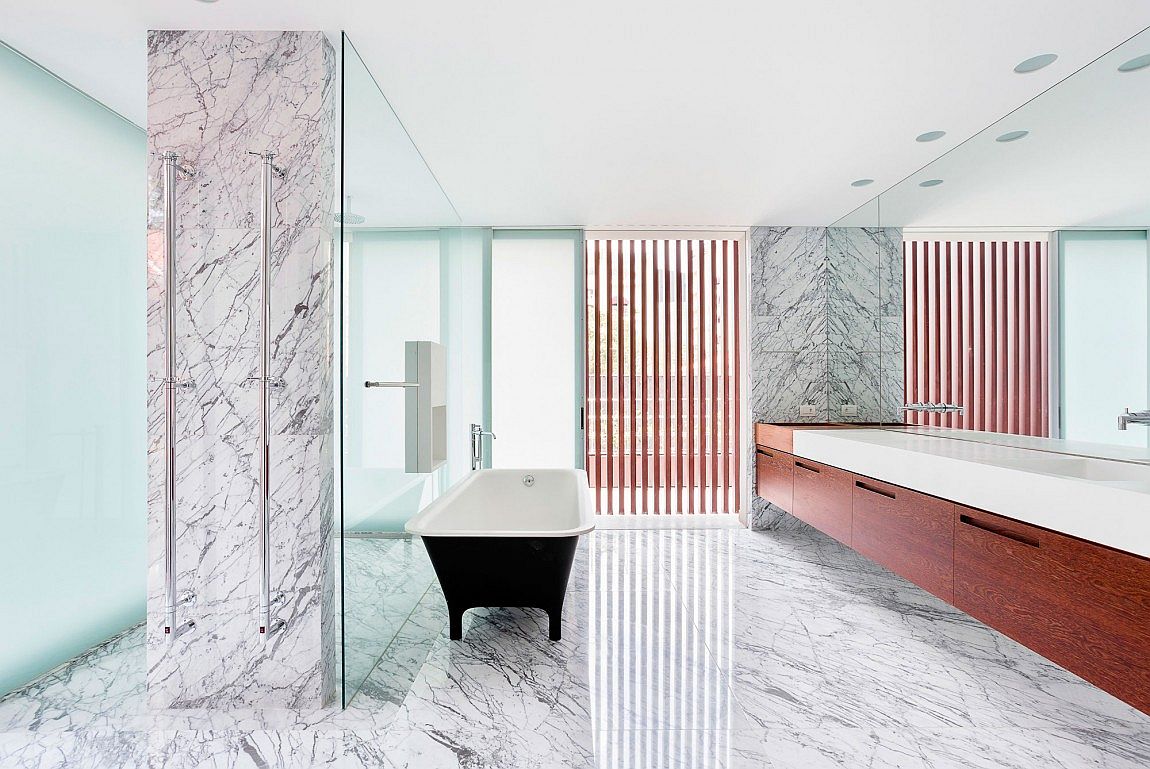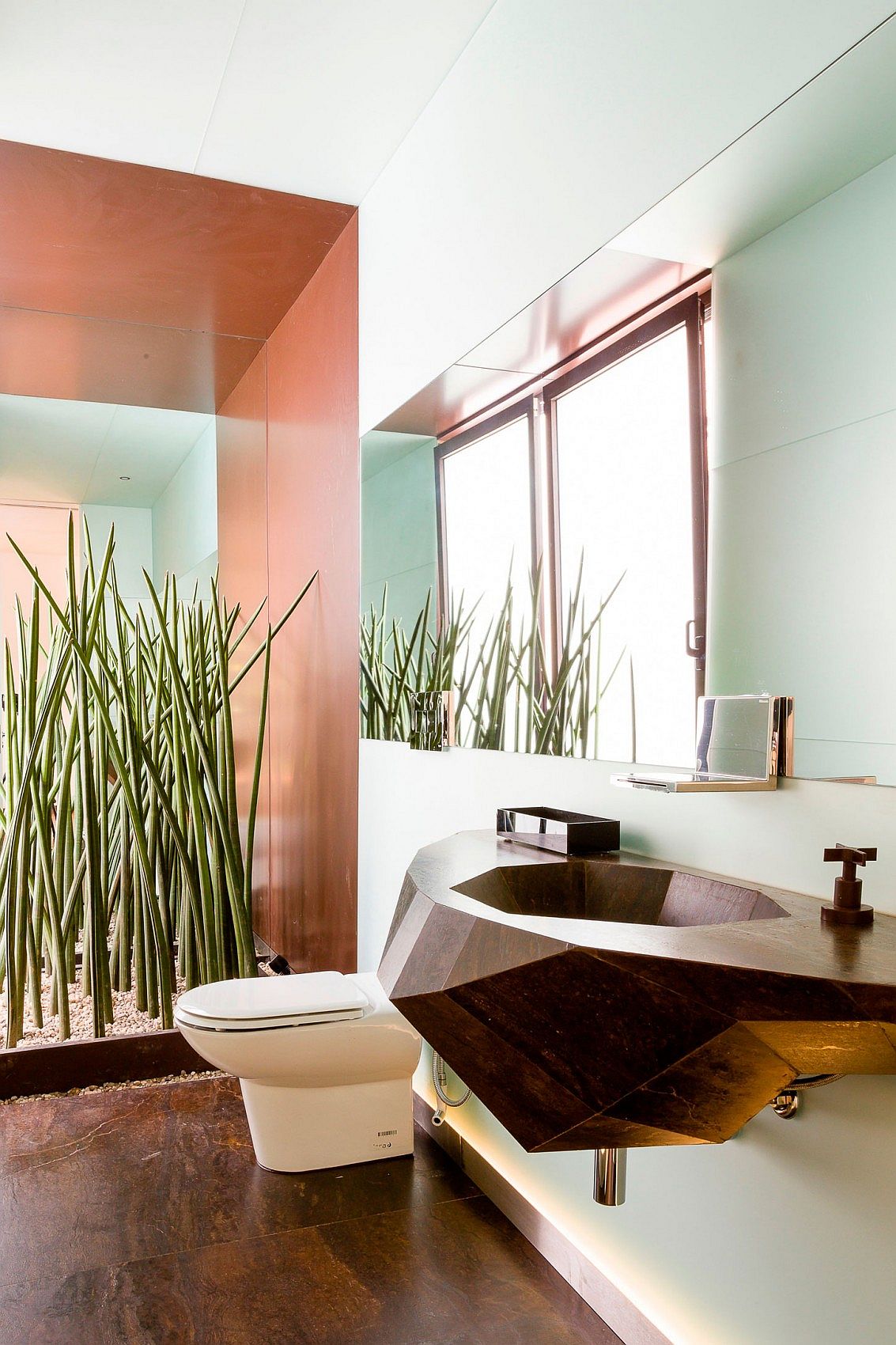 Liked the story? Share it with friends.