A beautiful and charming neighborhood in the suburbs of Adelaide is home to the fabulous Cedar House – a residence that paints a picture of contrast as you enter into it. On the outside, the unique house is draped in charred cedar that gives the home much more than just an unmistakable façade. The exterior of the house was specifically crafted to stand the test of time and provide the homeowners a surface that stood out from the pack. Designed by JPE Design Studio, the two units of the house are separated by a long corridor that links the front of the home with the rear yard. On one side of it sits the children's bedrooms and bathrooms with adult bedrooms on the other side.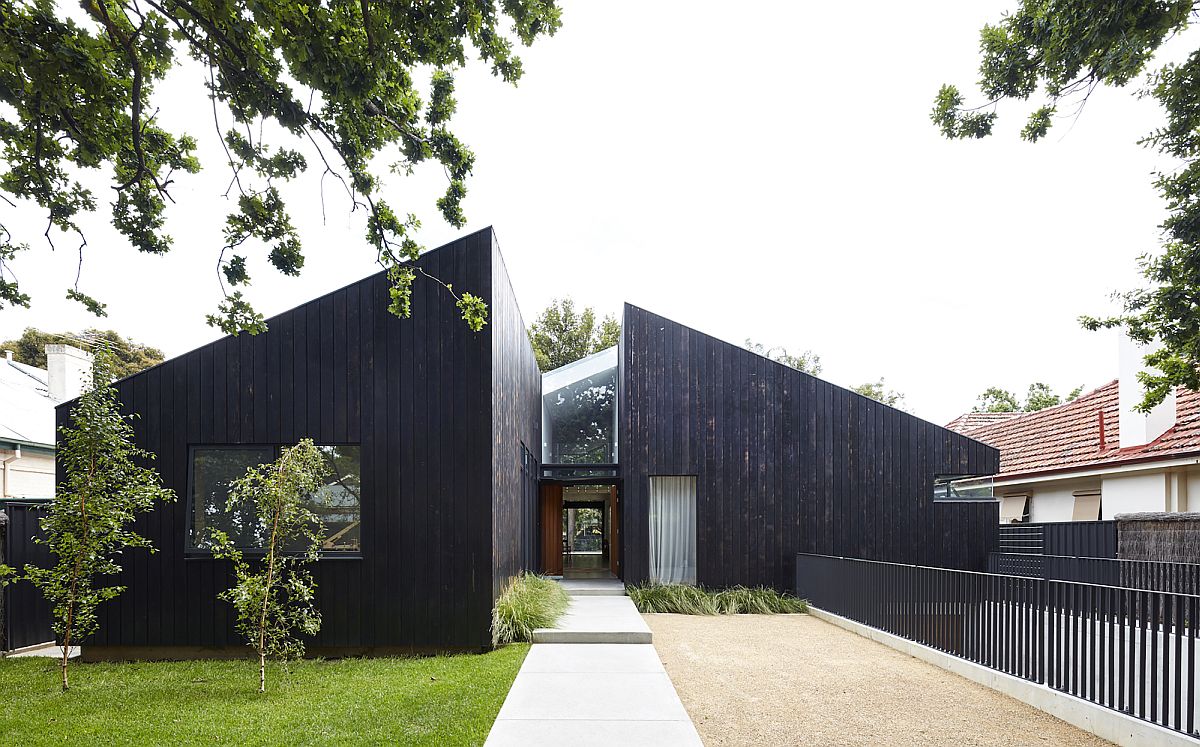 What you notice as you enter the house is the way in which the color palette changes from dark gray and black to white, light browns and grays. Despite the drastically different colors that have been used, the transition feels seamless indeed. Inside the house the living areas, kitchen and dining room are connected with one another in an open plan setting with the bedrooms and bathrooms on the other side.
A curated landscape around the house, smart wooden deck and dashing pendant lights put the final touches on this exquisite Aussie home. [Photography: Sam Noonan]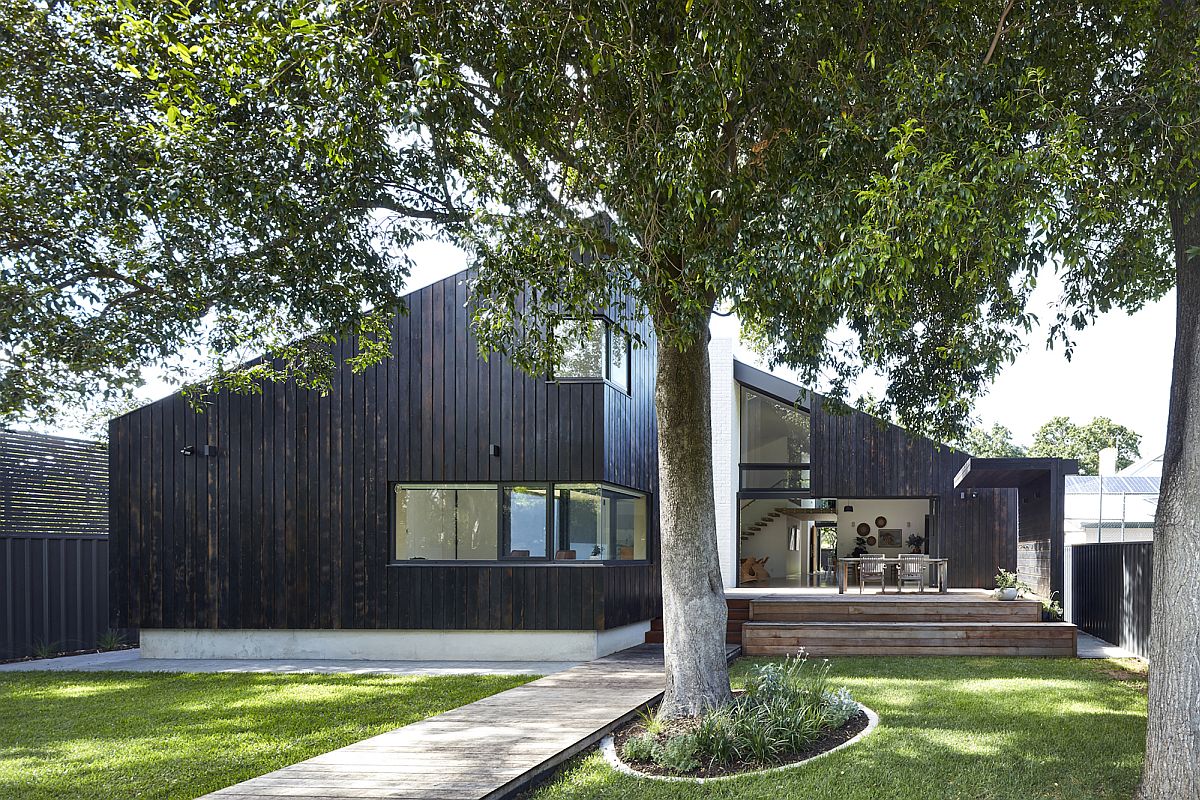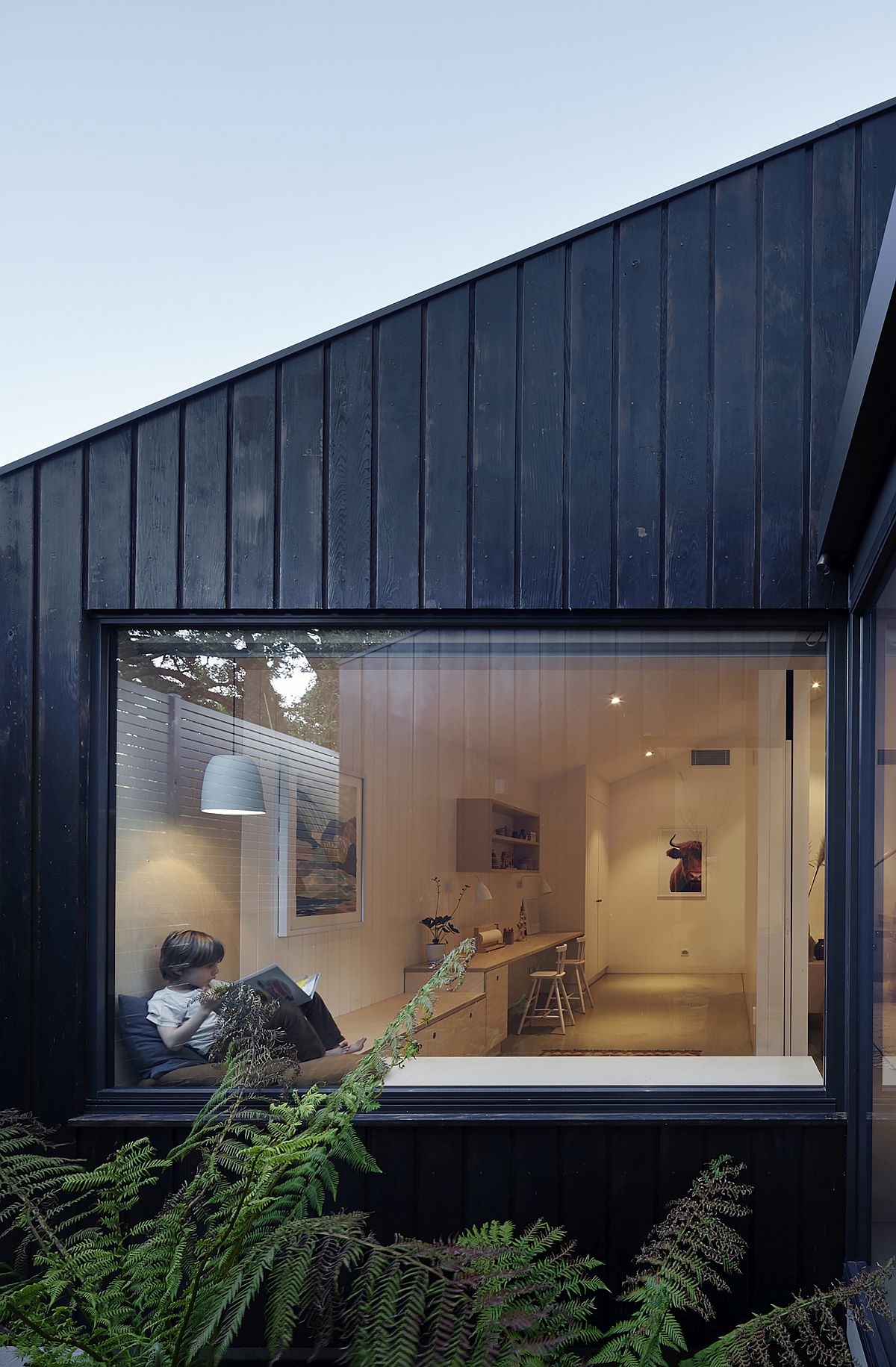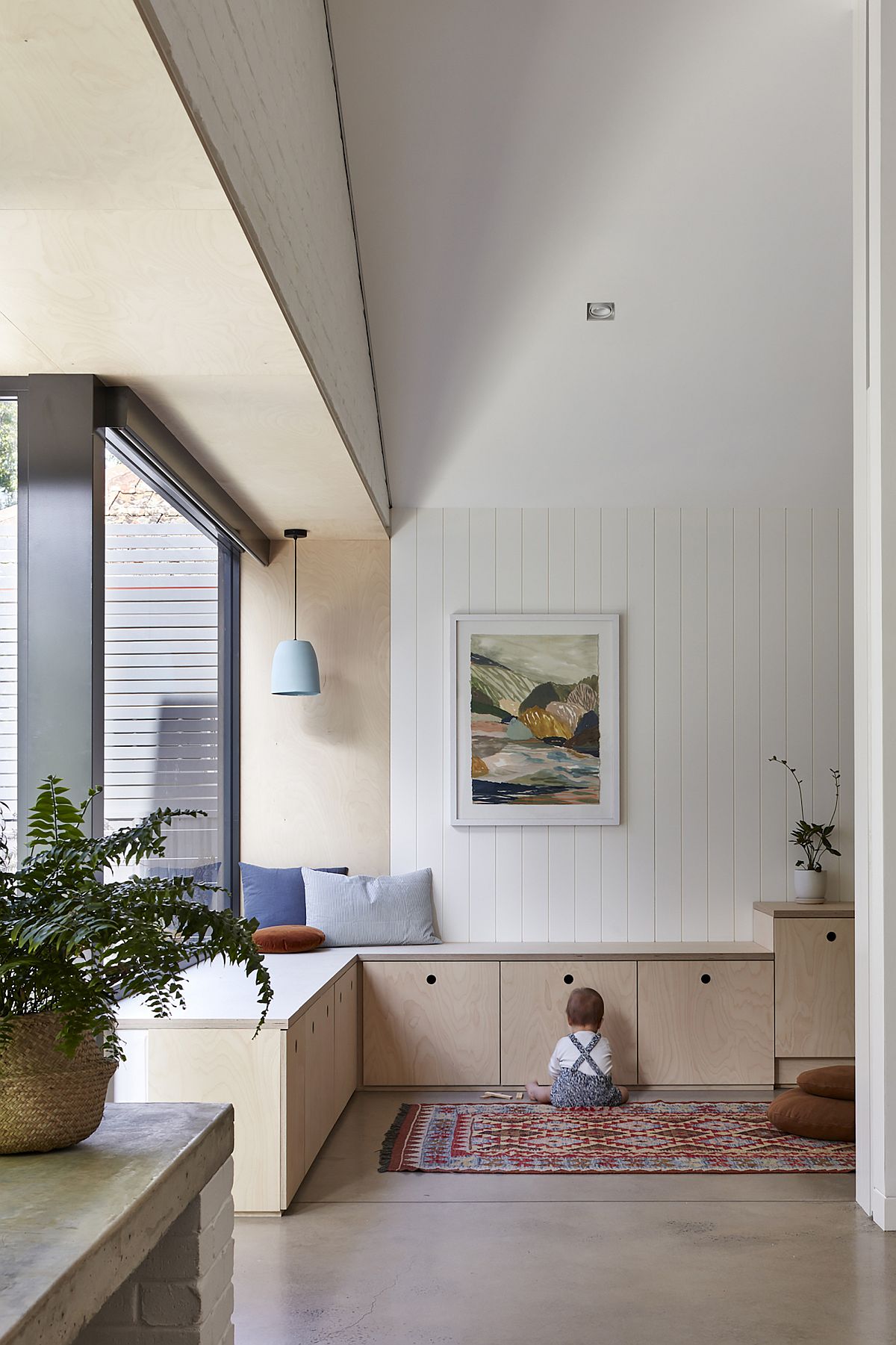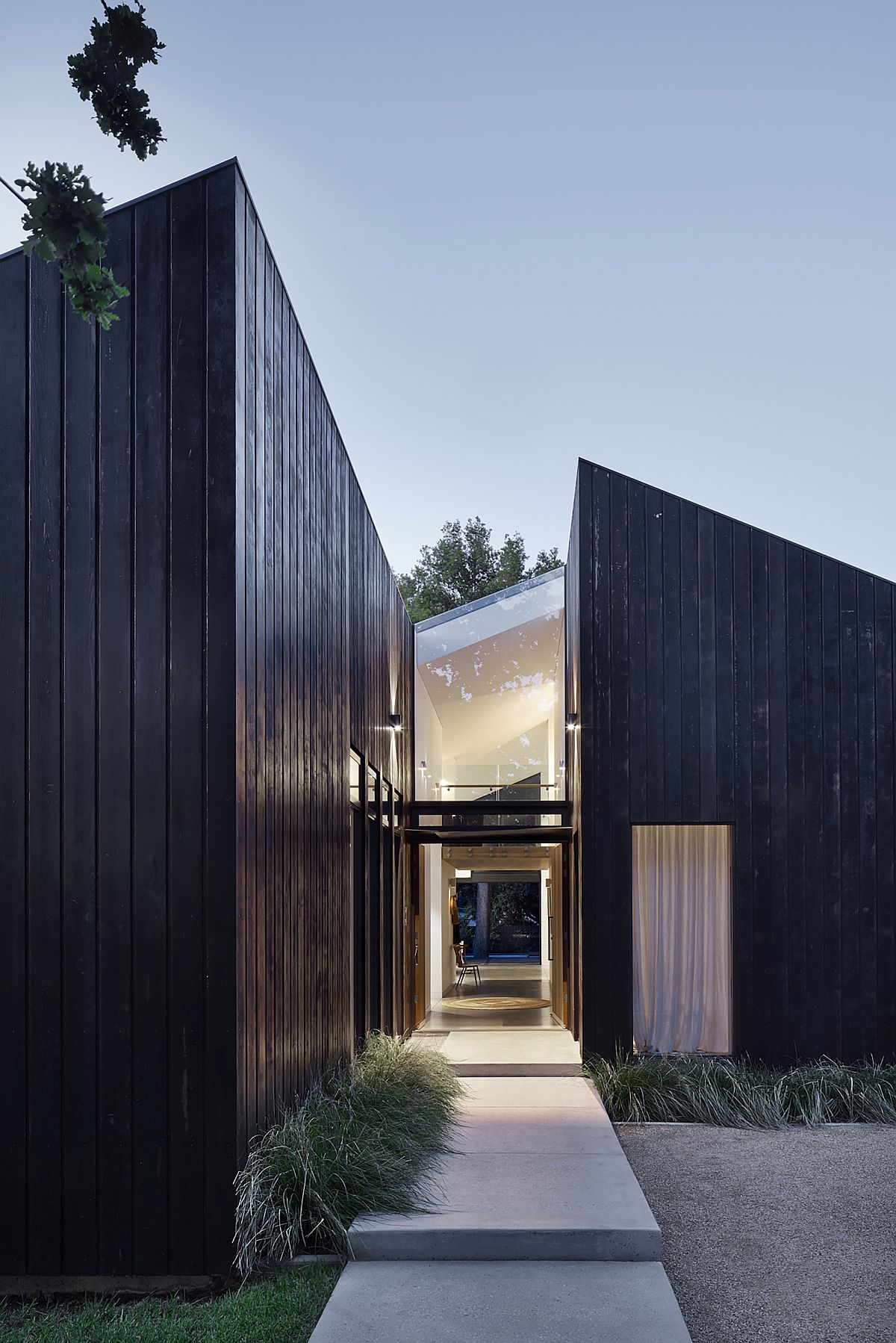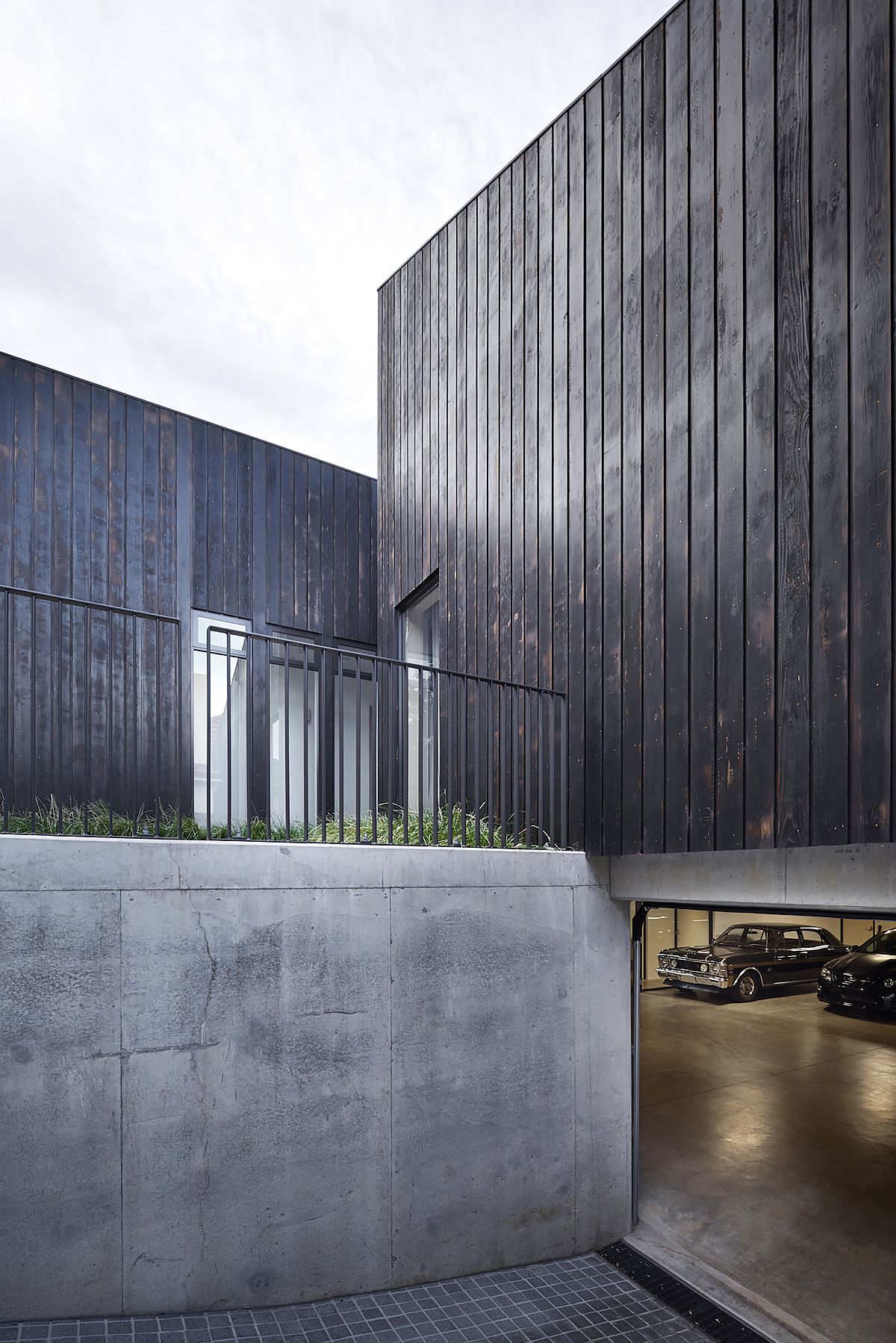 A mezzanine reading platform accessed via an oak stair creates an inspiring, secluded space, private but with views and connection to the main living spaces and external landscaping beyond. To the side of the lounge room, two custom made timber cavity sliding doors can be utilised to divide the children's play/study space, providing an ability to adapt to cater for the family's changing needs.