We are always on the lookout for ways to improve our kitchen. There are two different aspects in here and finding a balance between aesthetics and ergonomics is harder than it seems. Countertops play an important role regarding both these aspects of kitchen and are surfaces that are subjected to the most wear and tear in this room that sees plenty of traffic. There are plenty of countertop materials to choose from and in the modern kitchen synthetic options that combine durability with visual beauty offer a whole new world of options. But the classic butcher block is still a winner even as we head into 2020!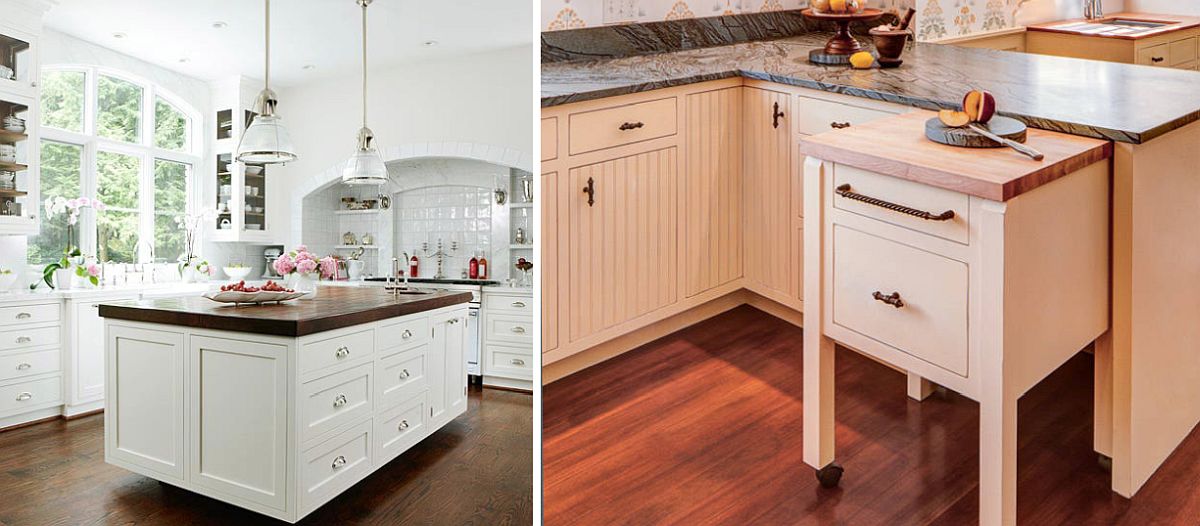 The butcher block can obviously handle a whole lot of workload and has been a staple in kitchens across the world for centuries. Be it a domestic kitchen or one that is commercial, a butcher block section or even entire island countertop allows you to create a durable and adaptable prep zone that can also function as a serve area in case of islands with breakfast bars. If you love butcher block countertops, then you will love the many beautiful kitchens on display today –
Part of the Kitchen Island
Even if you are not completely committed to the idea of creating an entire kitchen island or workstation with the butcher block, you can start smaller by making it a part of the kitchen island. This allows you to have a kitchen island countertop that is in sync with other countertops in the kitchen even as you enjoy a prep zone with the butcher block. If you are happy with the result from an aesthetic standpoint, then take the idea forward with an island that has a butcher block countertop.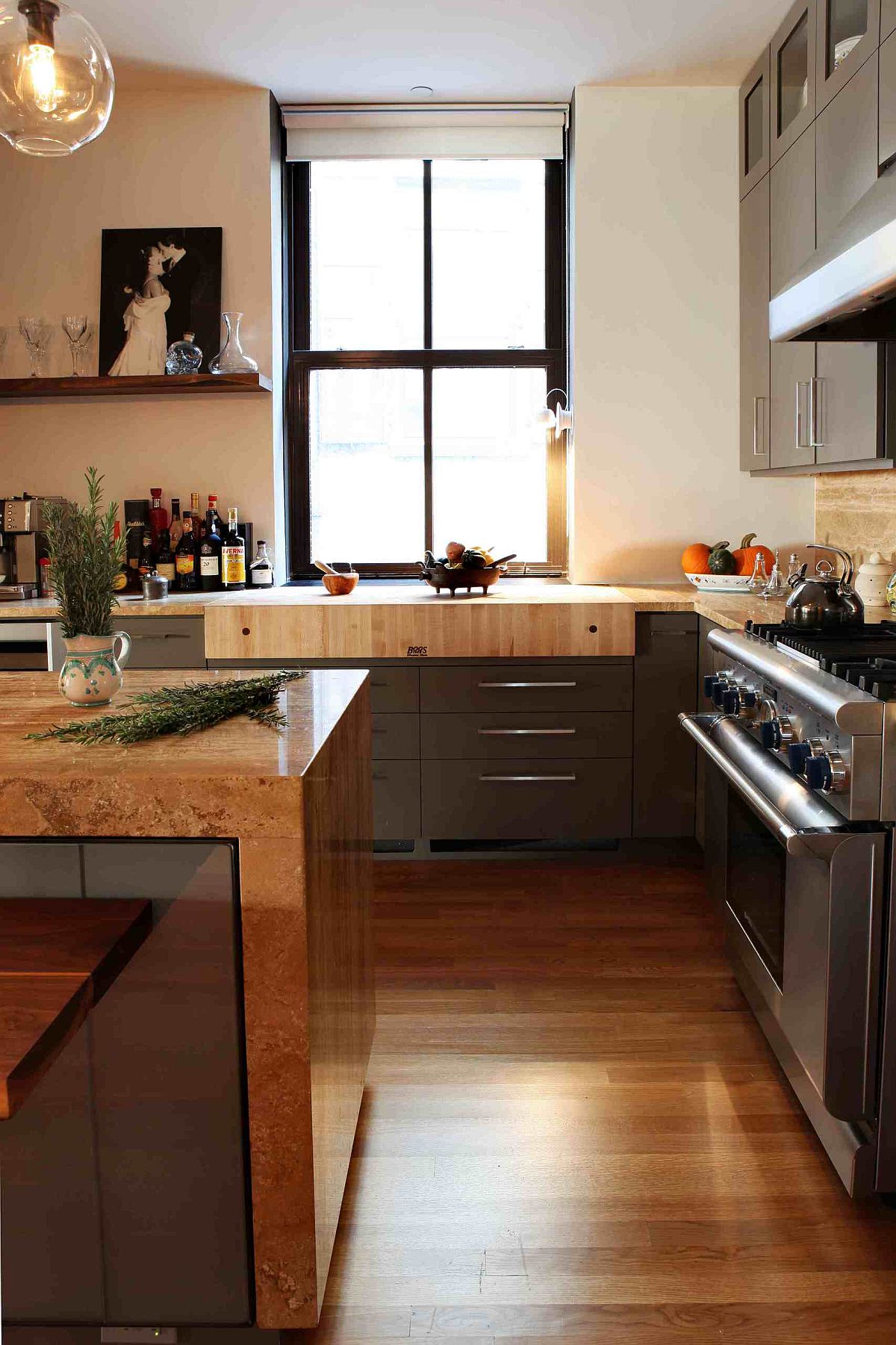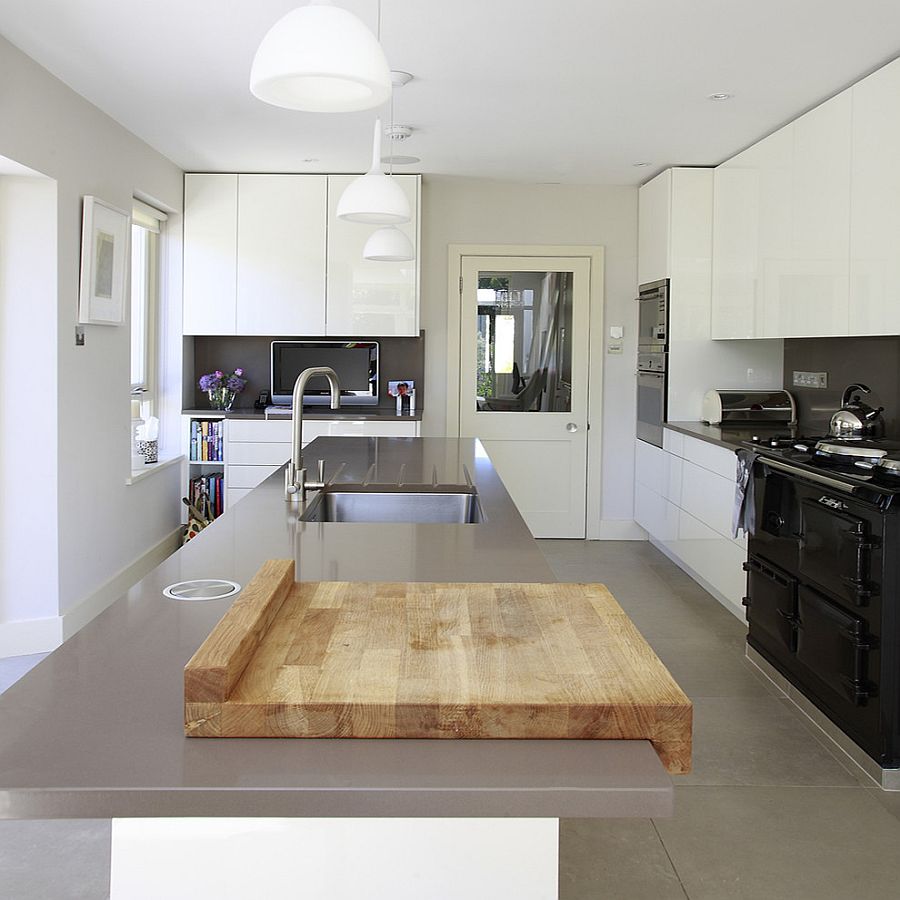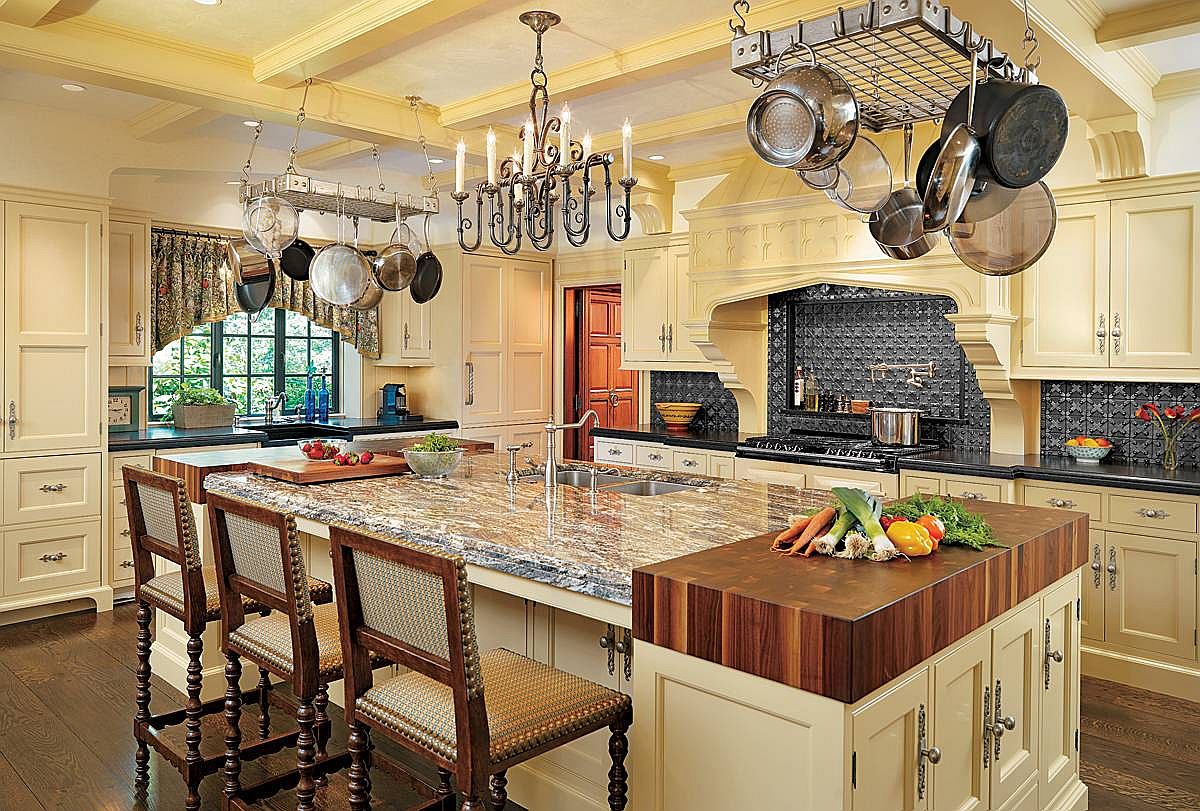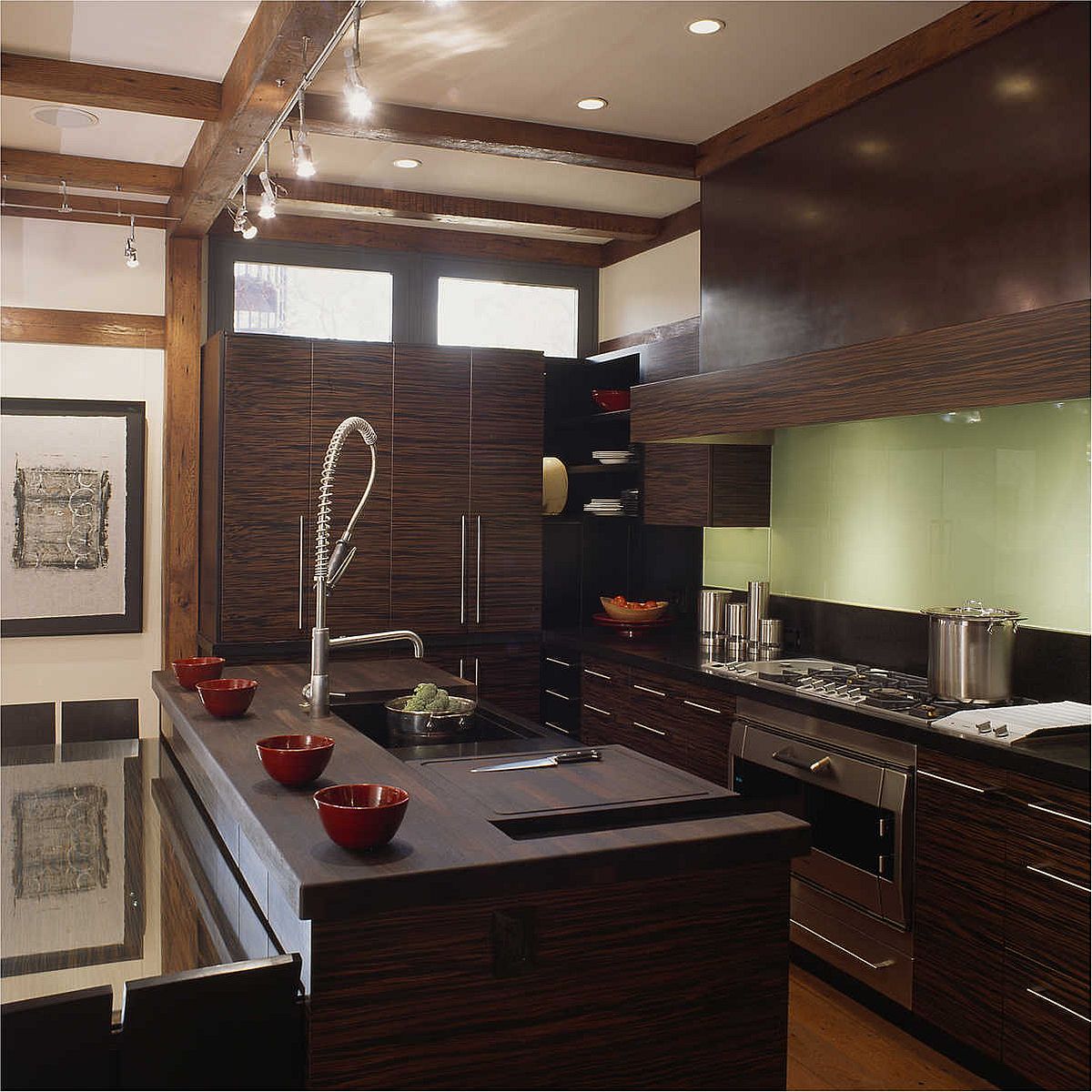 Custom Solutions for Small Kitchens
In the small kitchen where space is limited, you might not always have the place or the need for an extensive island or even one that offers just the basic features. Here, a smart alternative is the tiny kitchen island on wheels that has a stainless steel body and a top crafted from the butcher block. By having this island at a height that is just below the kitchen counters, you can even tuck it away neatly when not in use. Adding the butcher block to the edge of the kitchen workstation is of course a simple idea that is also cost-effective. It is easy to turn even the tiniest of corners in the kitchen into a perfect prep area using the butcher block.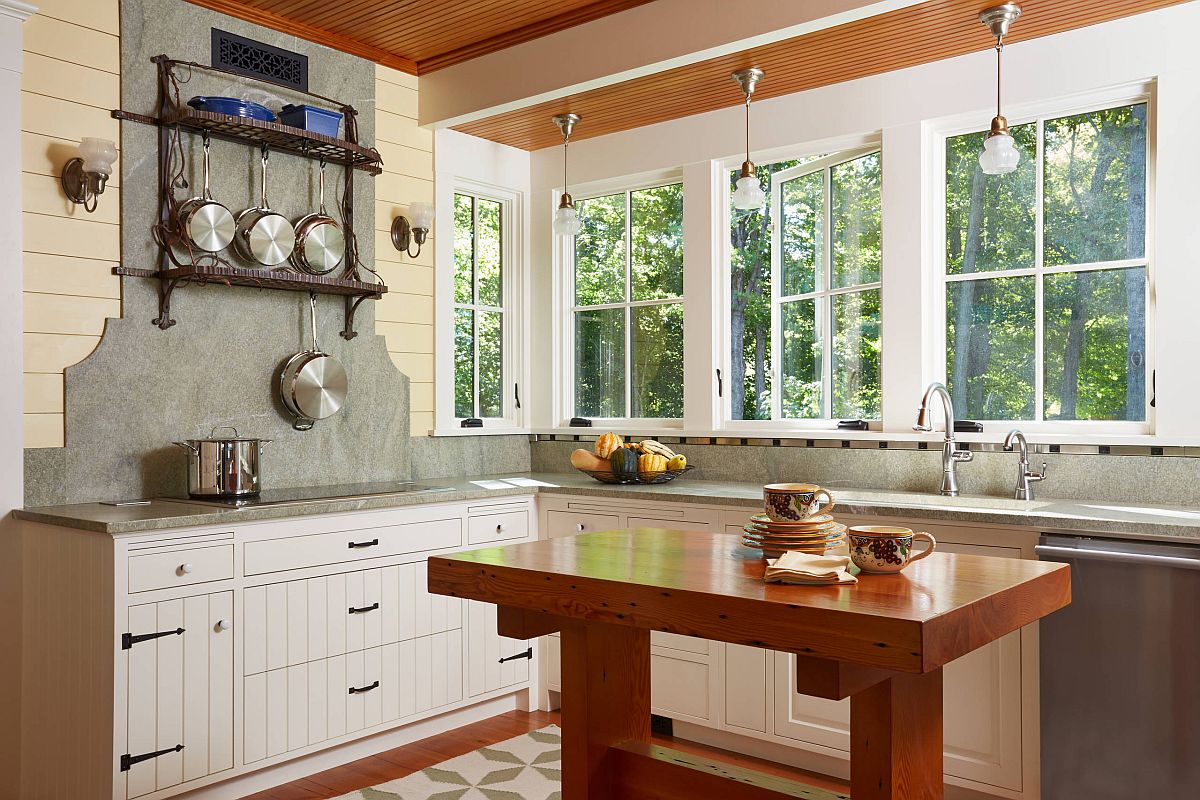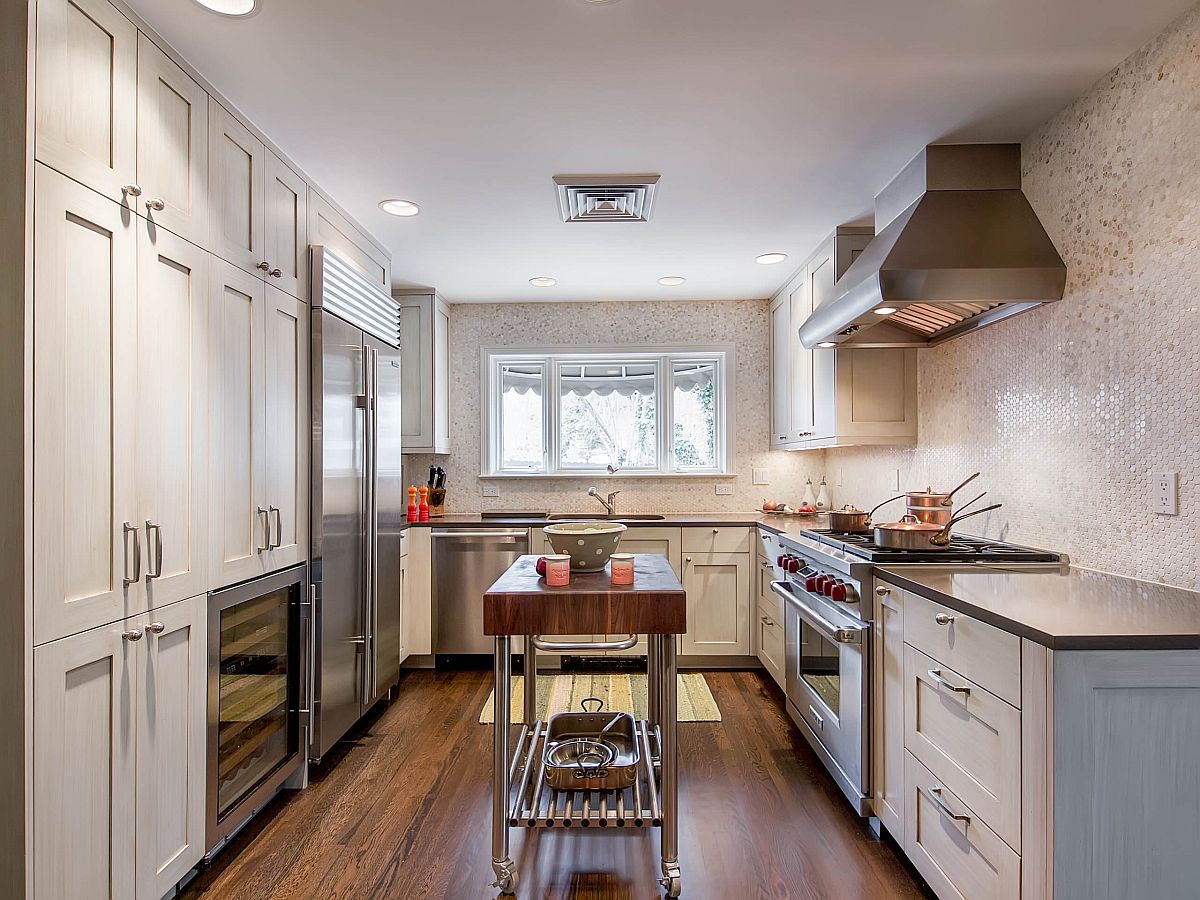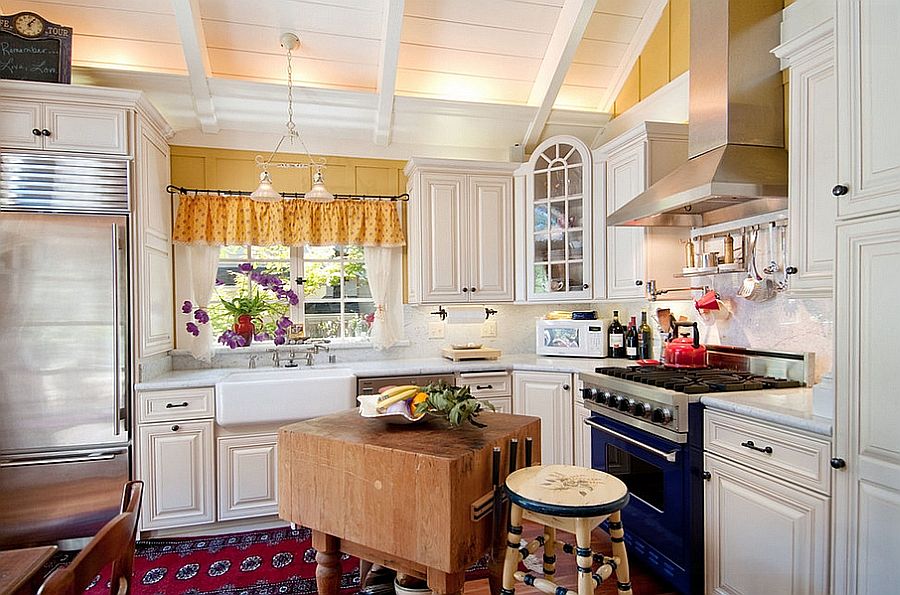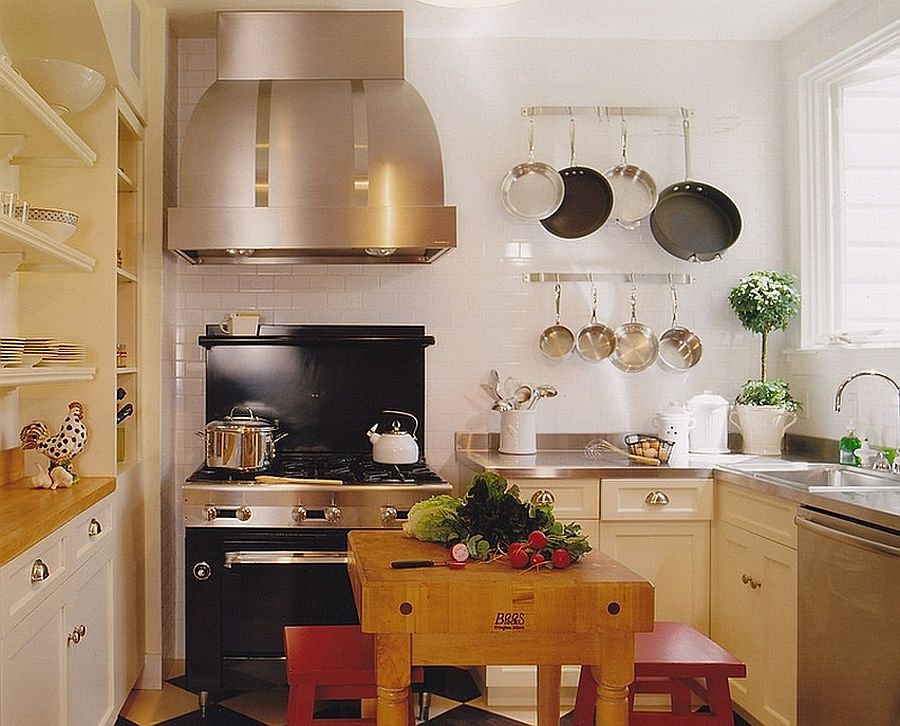 Durable Prep Zone for Every Kitchen
Ask anyone who has spent a considerable amount of time in the kitchen and they will tell you about the importance of a smart, functional and organized prep area. The butcher provides all this along with giving you a durable work surface that can handle all those cuts from your blade with ease. Just devoting a little area on your dashing new marble kitchen island to the butcher block can keep the rest of it sparkling and scratch-free for life. Often under-valued and forgotten, it is barely a surprise that butcher block countertops are making comeback in a time when the kitchen is once again becoming the 'central piece' in home design.