As we flip through the many modern renovations that we have featured in the last few years, there is one dominant theme that you simply cannot miss. Most of these resourceful and smart makeovers rely on glass and metal rear structures to extend the living area, even as the street façade is left untouched. But the 20th Street Residence in San Francisco takes a completely different approach, as it acquires a striking and dramatic front-façade clad in a matte black material that is usually employed in making skateboarding ramps!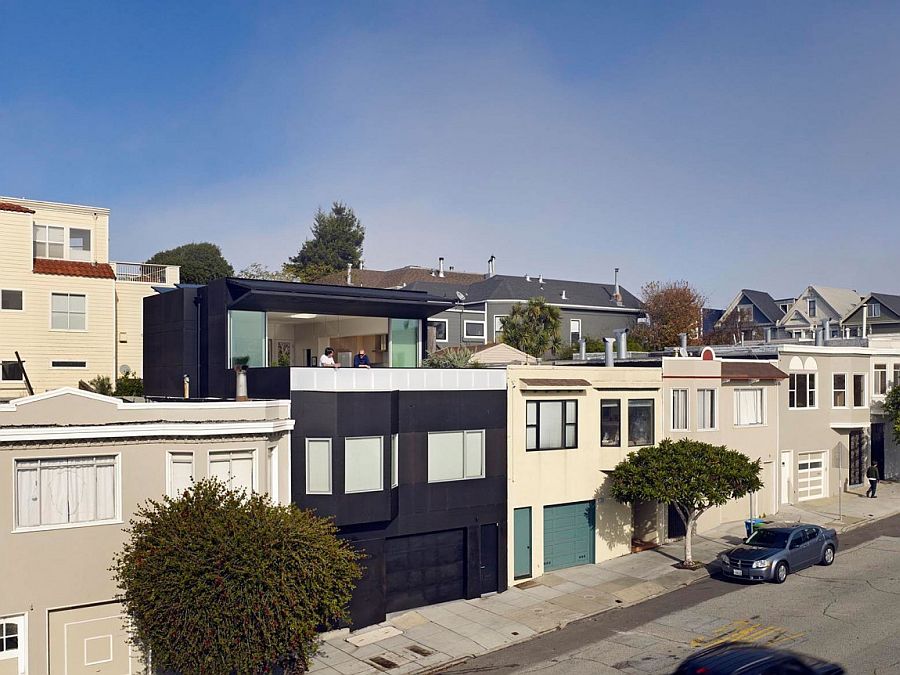 The choice of the finishing material for the front-façade was determined largely by the aesthetics of the home, its specific requirements and of course the tiny budget on which Mork Ulnes Architects had to pull off the impressive overhaul. With a sloped lot and a hilly rear yard, the house also presented a unique opportunity to add a steel catwalk that connects the newly added penthouse level directly with the rear yard. This turns the gorgeous backyard into a private and relaxing retreat, even as the living area on the top floor offers unabated views of the city skyline and welcomes a healthy dose of natural ventilation indoors.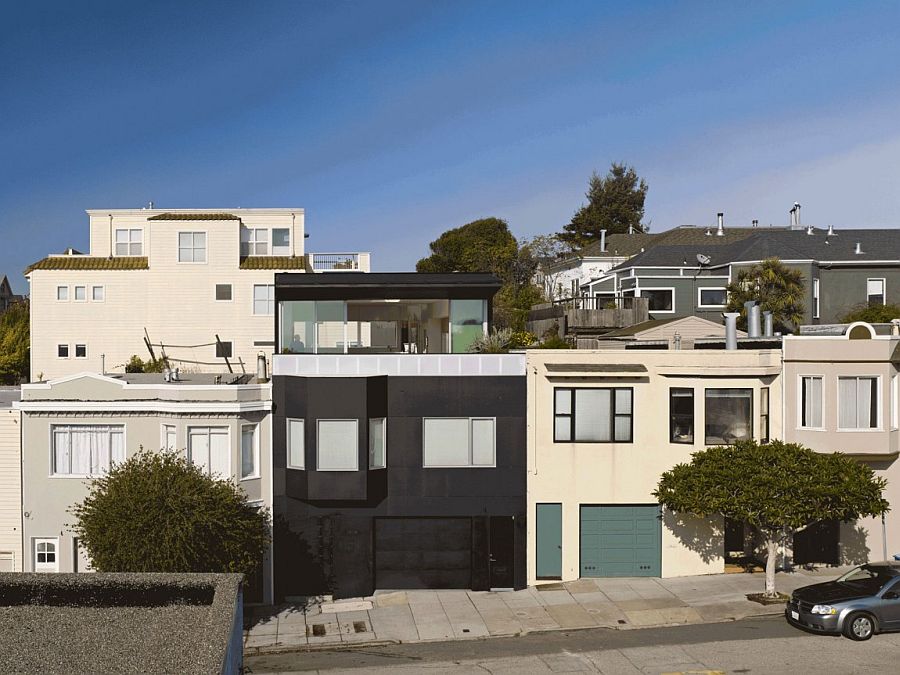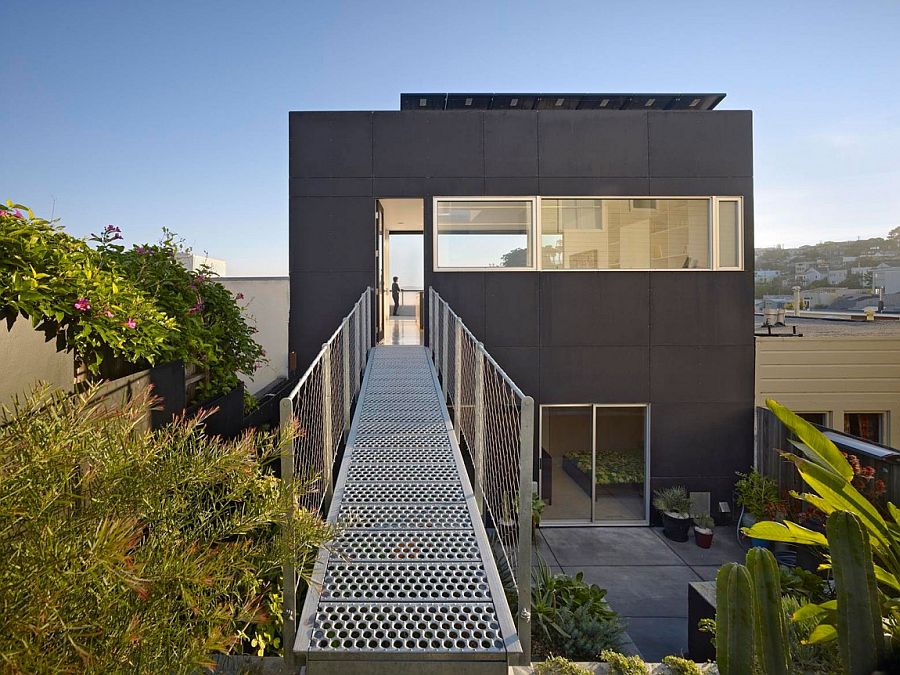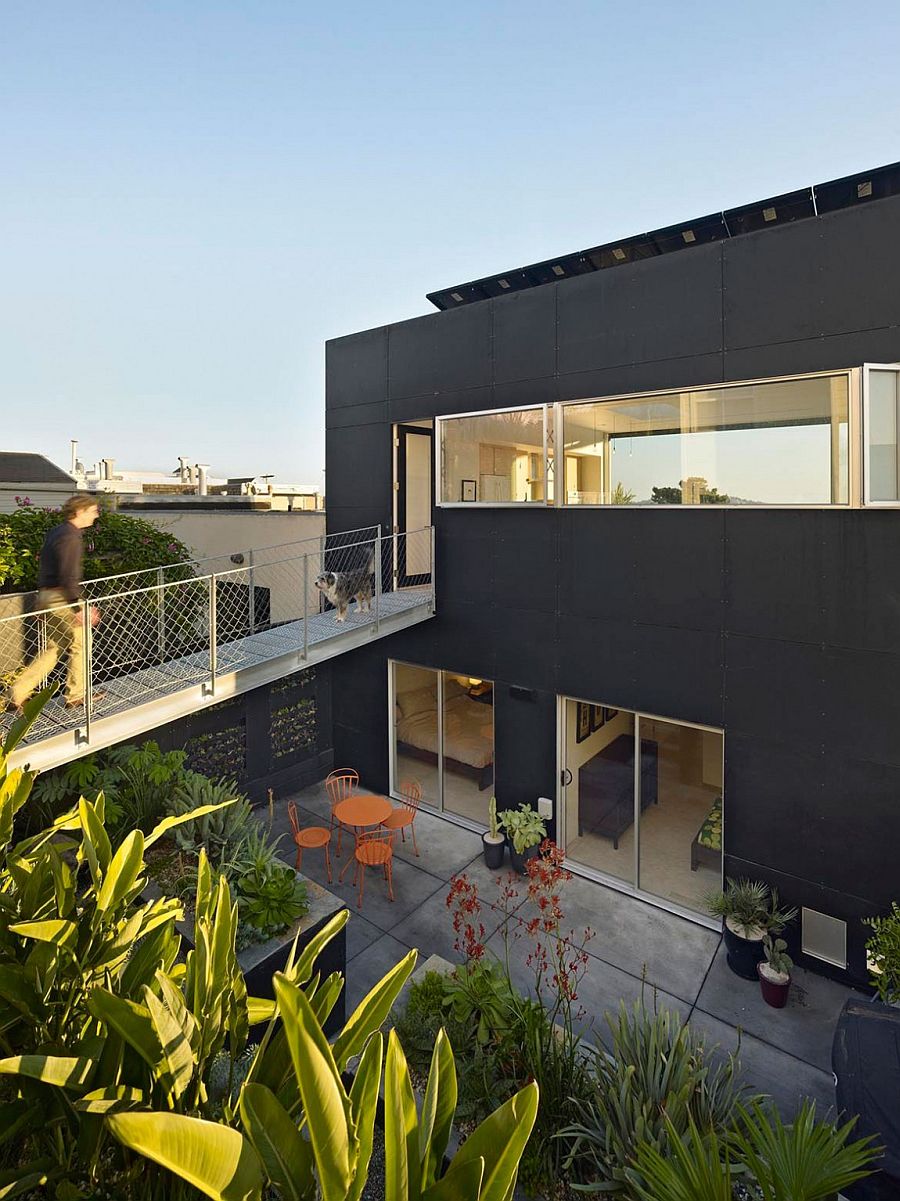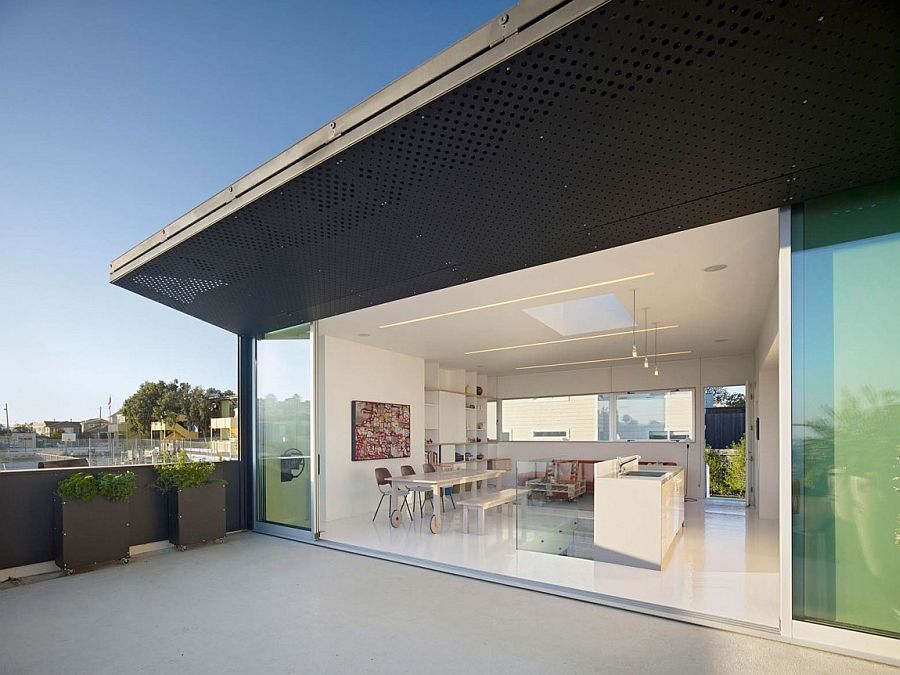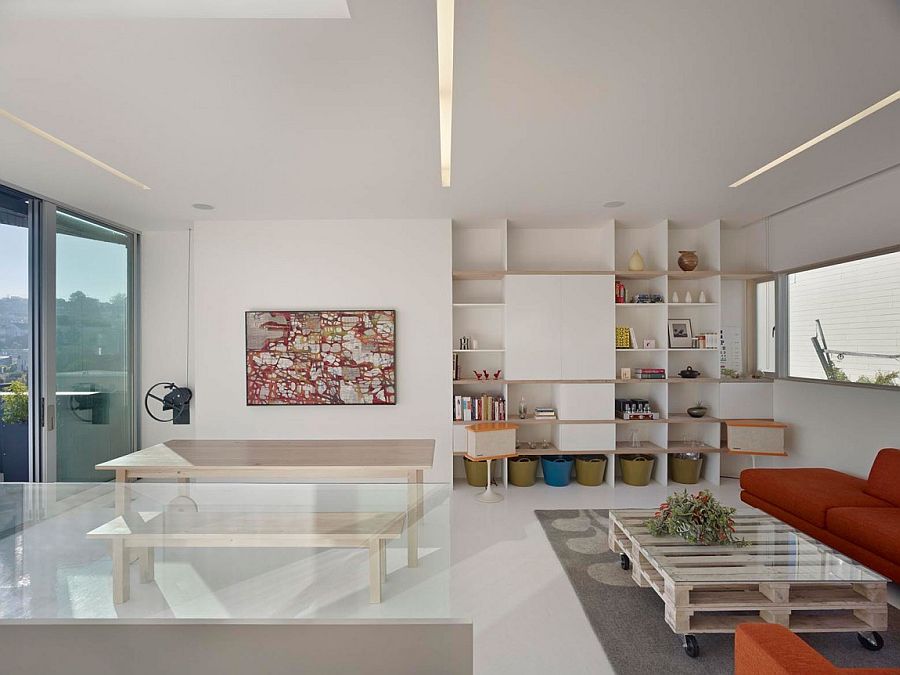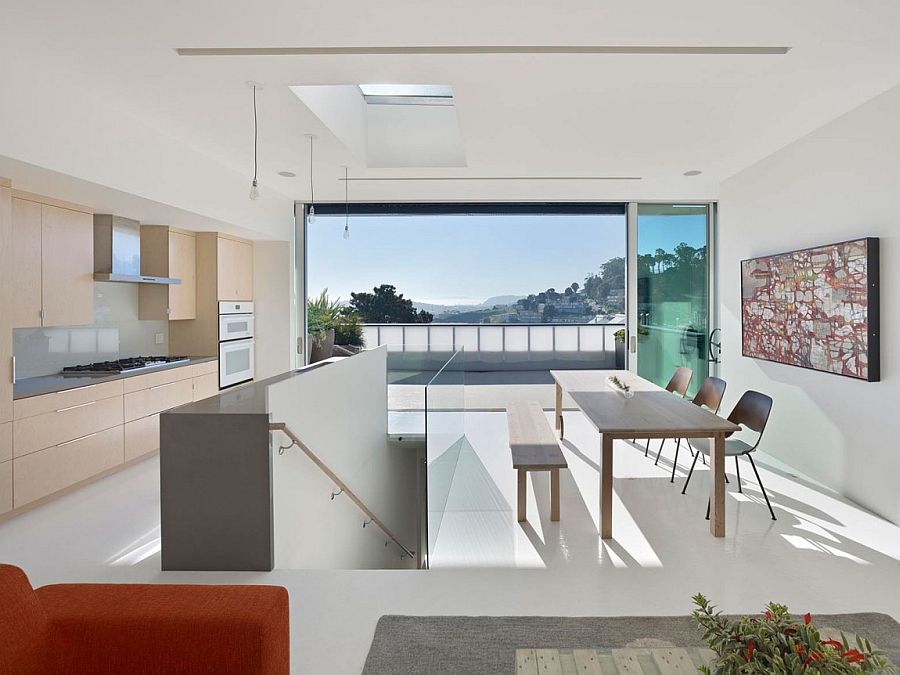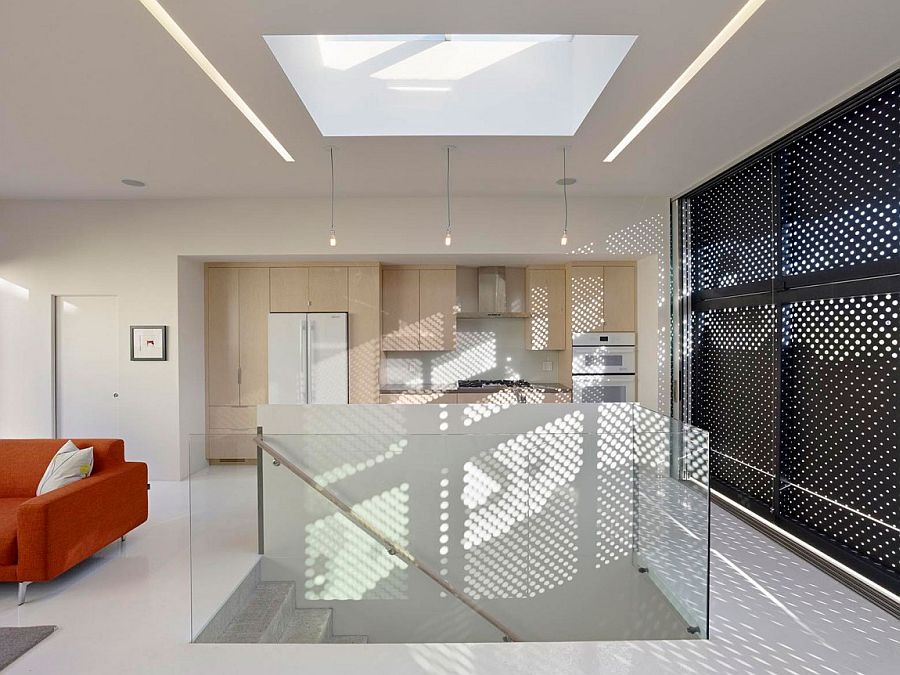 The theme of dark, metallic surfaces continues on the penthouse level as well, with a hand-drilled, operable steel screen serving as an awning that filters in just the right amount of sunlight on hot summer days. With the top floor housing the living area, kitchen and dining area, it is the lower level that contains the private spaces along with additional service units. Dashing, affordable and exclusive, this is a renovation that epitomizes the creative genius of the architects who conjured up and executed it to perfection! [Photography: Bruce Damonte]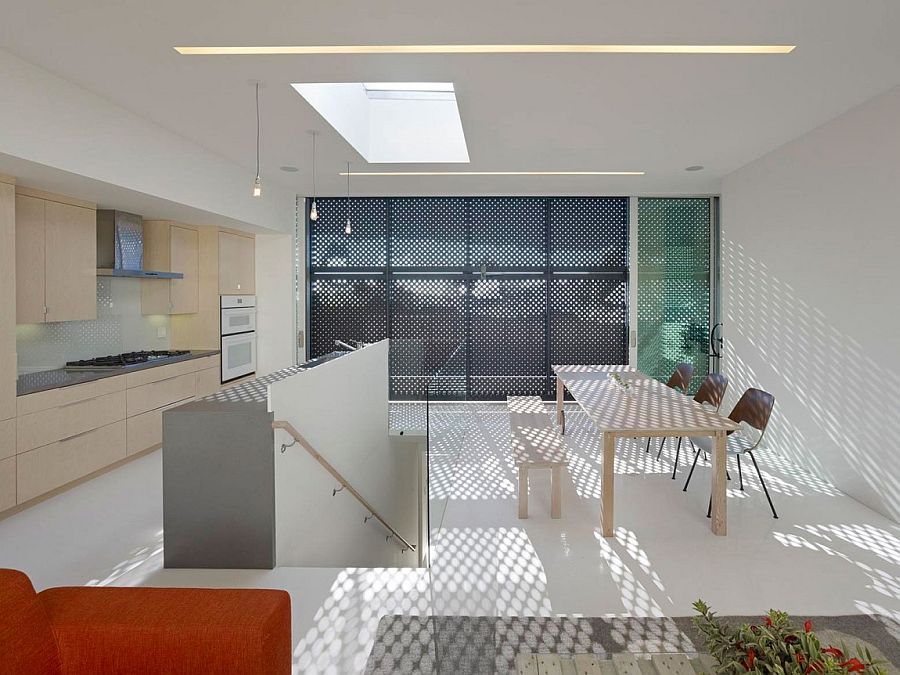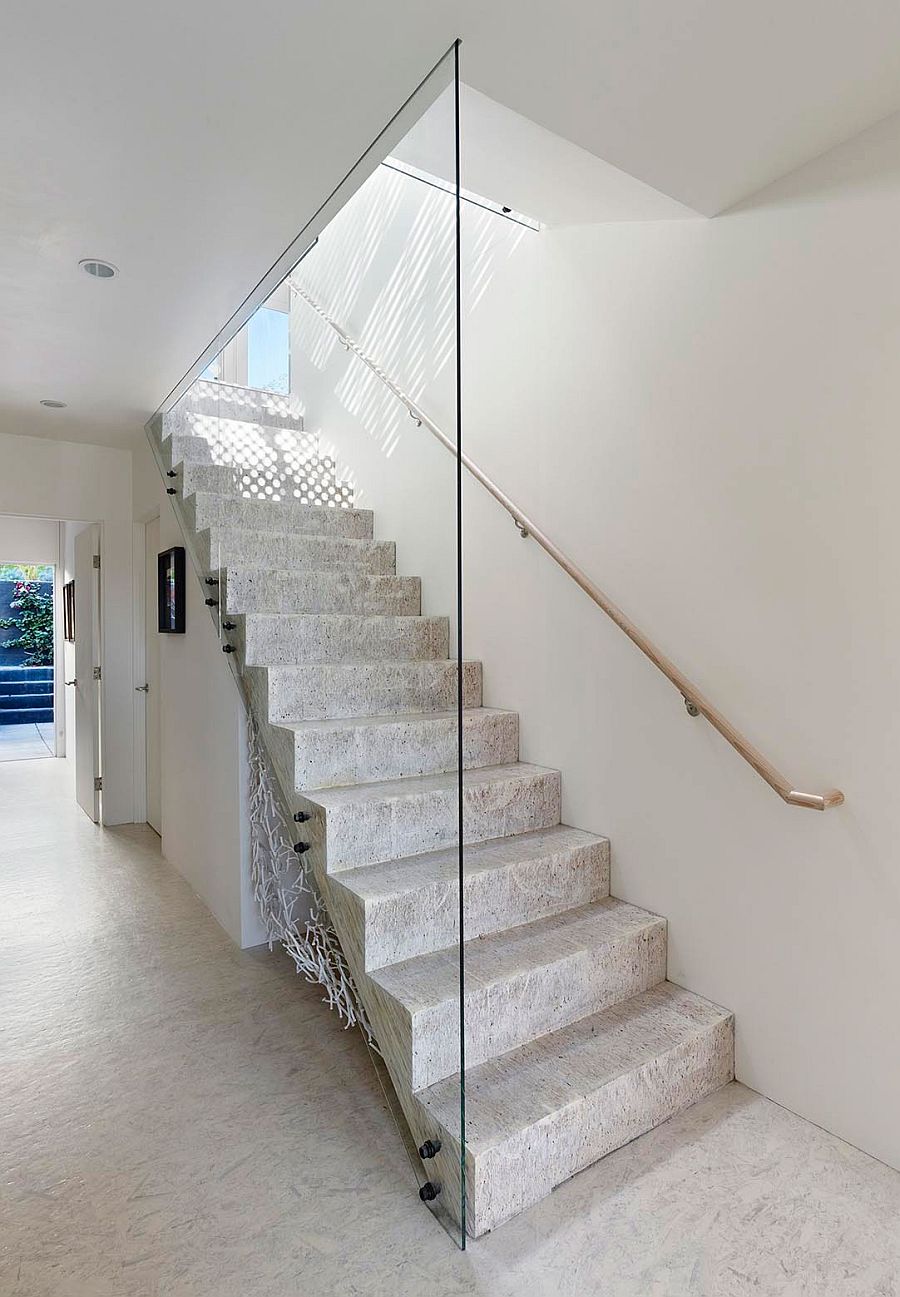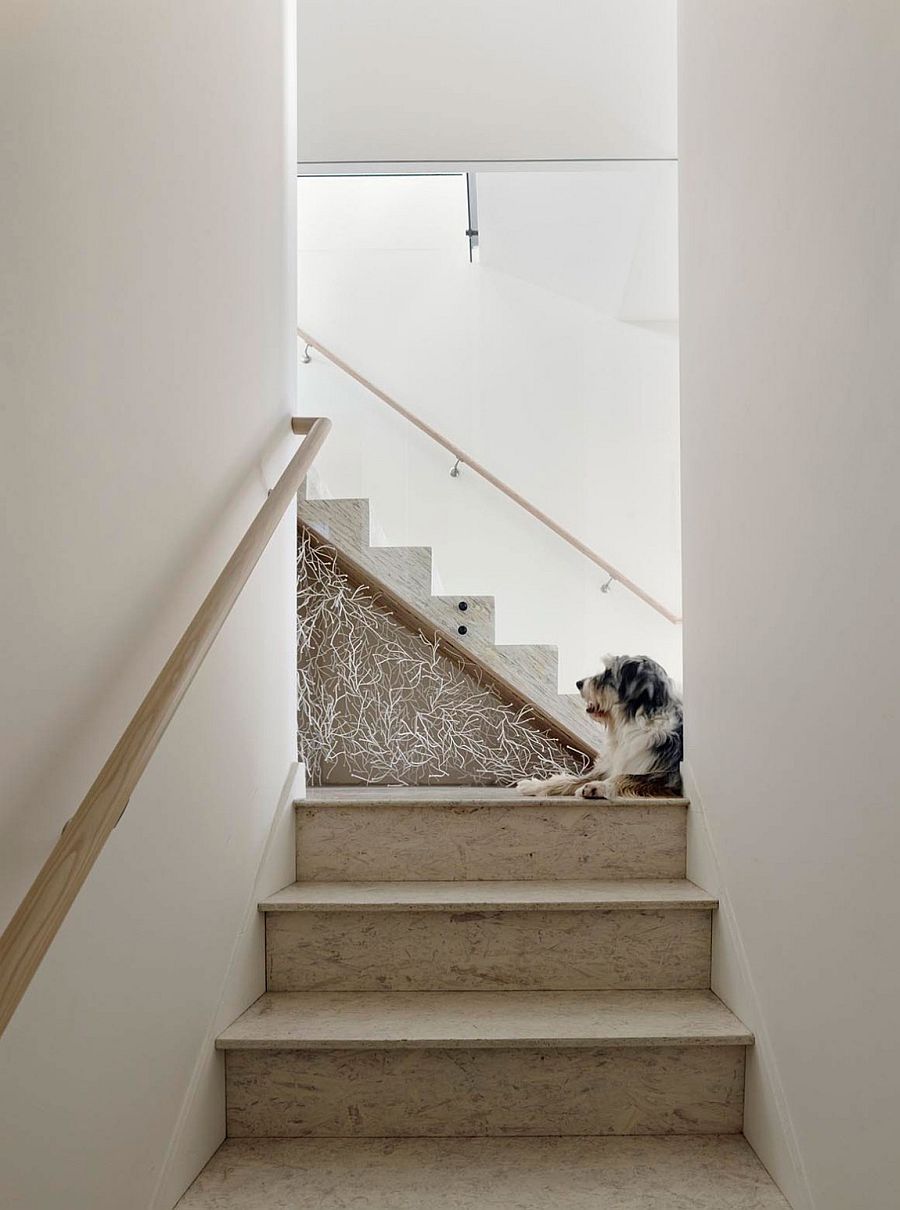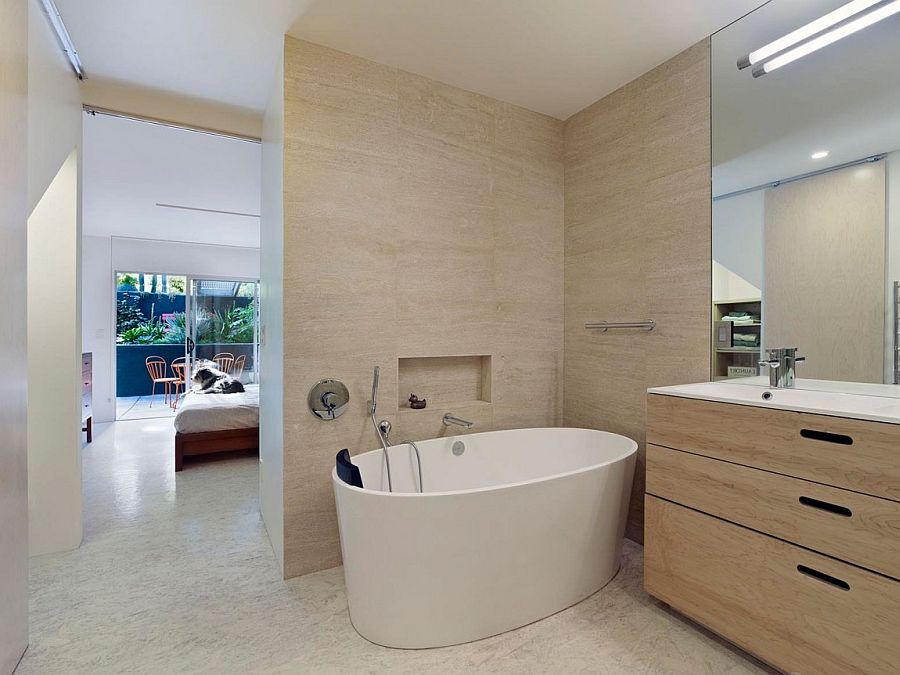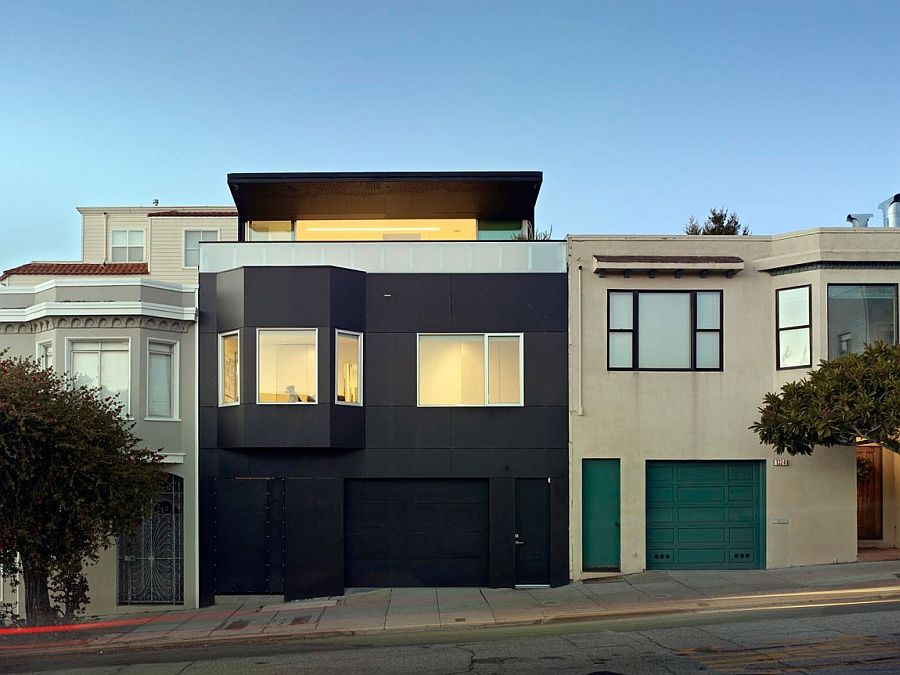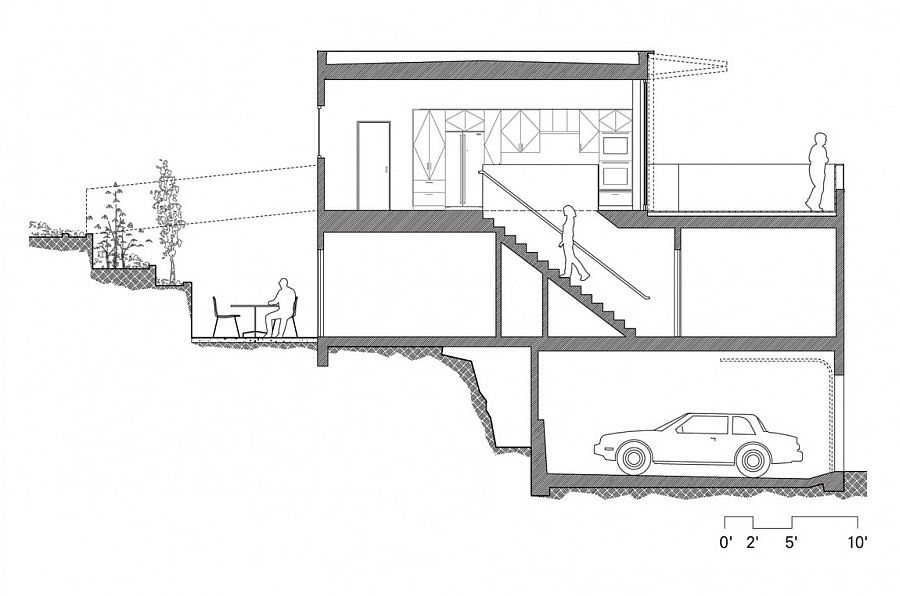 Liked the story? Share it with friends.