Hello to all you decor enthusiasts who want to bring some fall flair into your homes! Adding decorative touches while staying within your budget can take time and effort. But we're presenting some of the best budget-friendly fall decor ideas. Once you check them all out, you can decorate your home in the fall spirit without spending a fortune!
Leaf gallery wall
This minimalist gallery wall makes a beautiful statement in the entryway. And you don't need to spend much money to get the look. These gorgeous fall leaves are ideal for creating a fall-inspired display. Find some affordable wooden frames and add a fall leaf to each. Keep the arrangement symmetrical for a minimalist touch.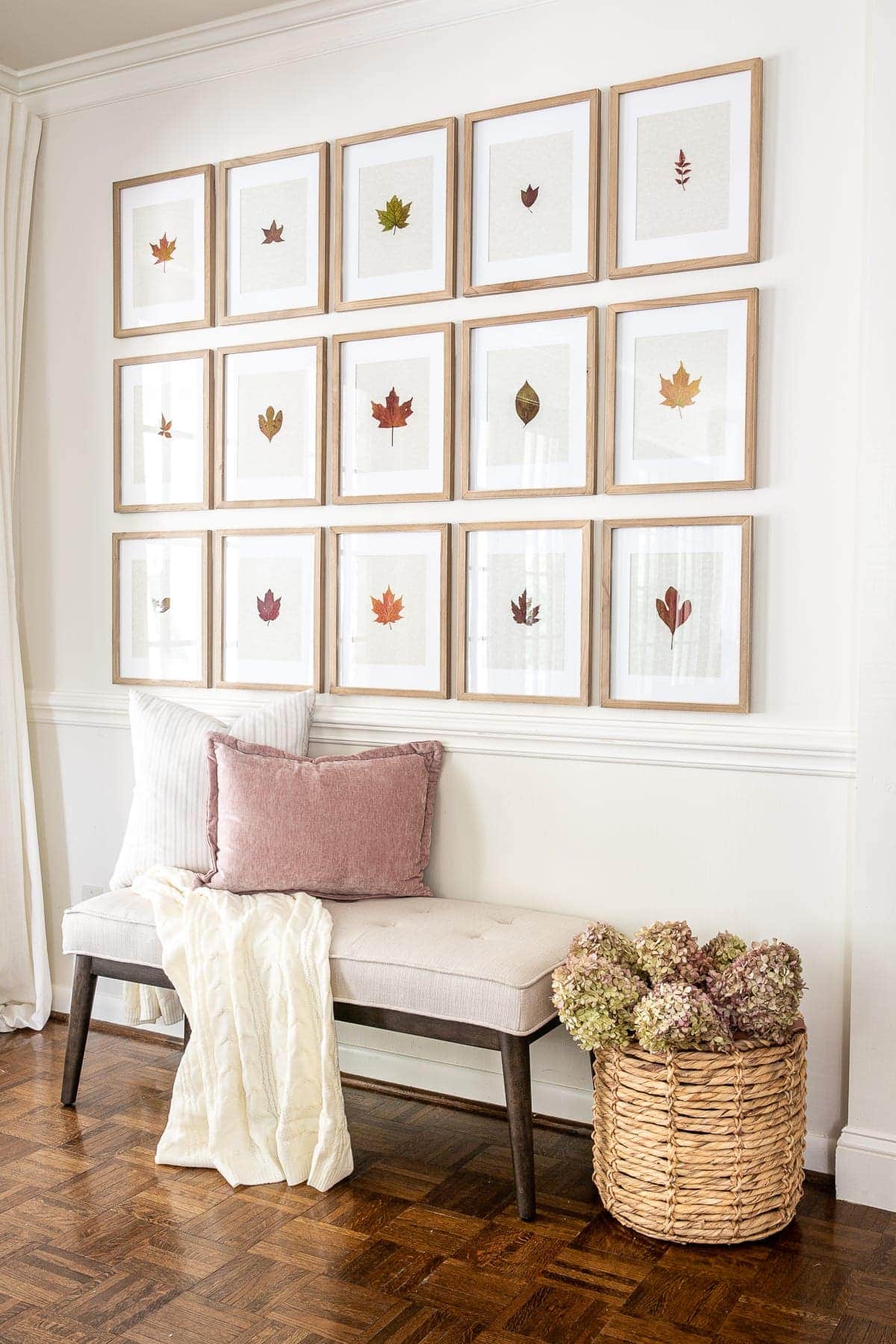 Non-seasonal decor
To save yourself from holiday shopping, build a solid foundation consisting of non-seasonal decor. Candlesticks, vases, candles, and string lights are ideal to display year-round. All you need to do is throw in a few fall-inspired items to customize the vignette.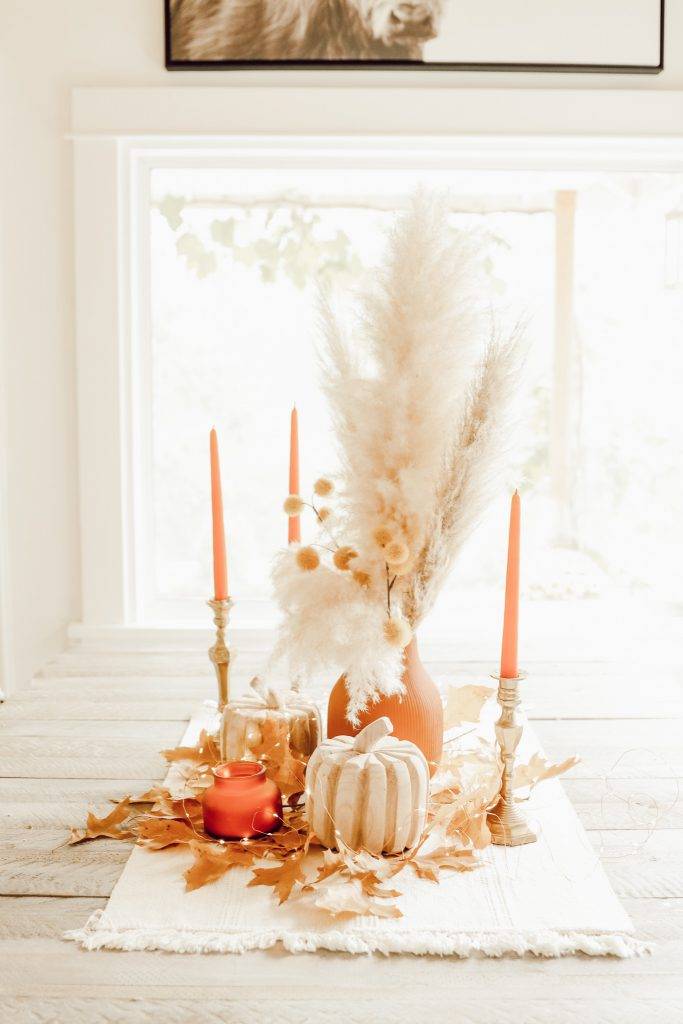 Use free printables
With tons of free printables available online, it'd be a pity not to use them. This gorgeous gallery wall consisting of harvest season printables sets a cozy fall mood.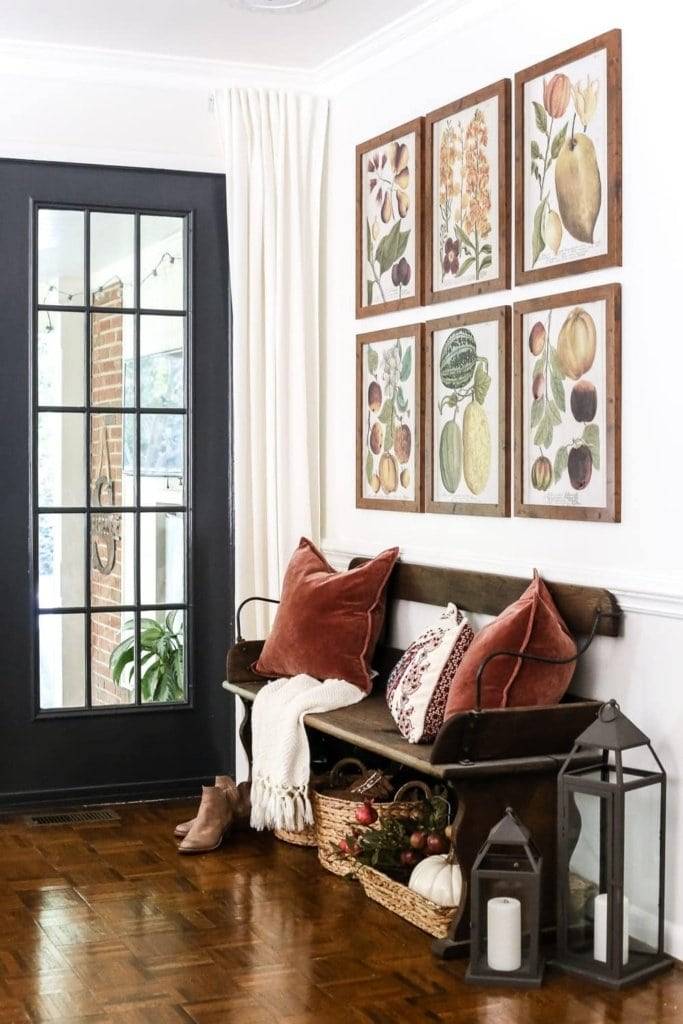 Go faux
Purchasing fresh pumpkins and flowers might not suit your limited budget. But this doesn't have to stop you from decorating your home in the fall spirit. You can always find faux pumpkins that look just like fresh ones, but they can be reused year after year.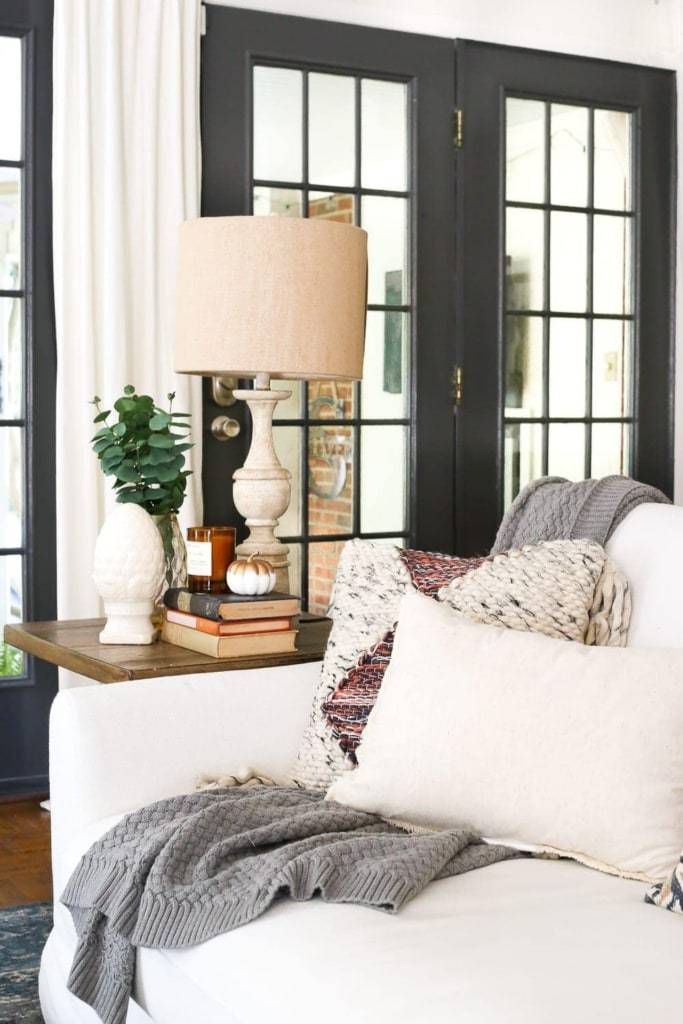 Candles
Scented or not, candles will always set the mood. We love how this candle is elevated with a stack of books for a rustic look.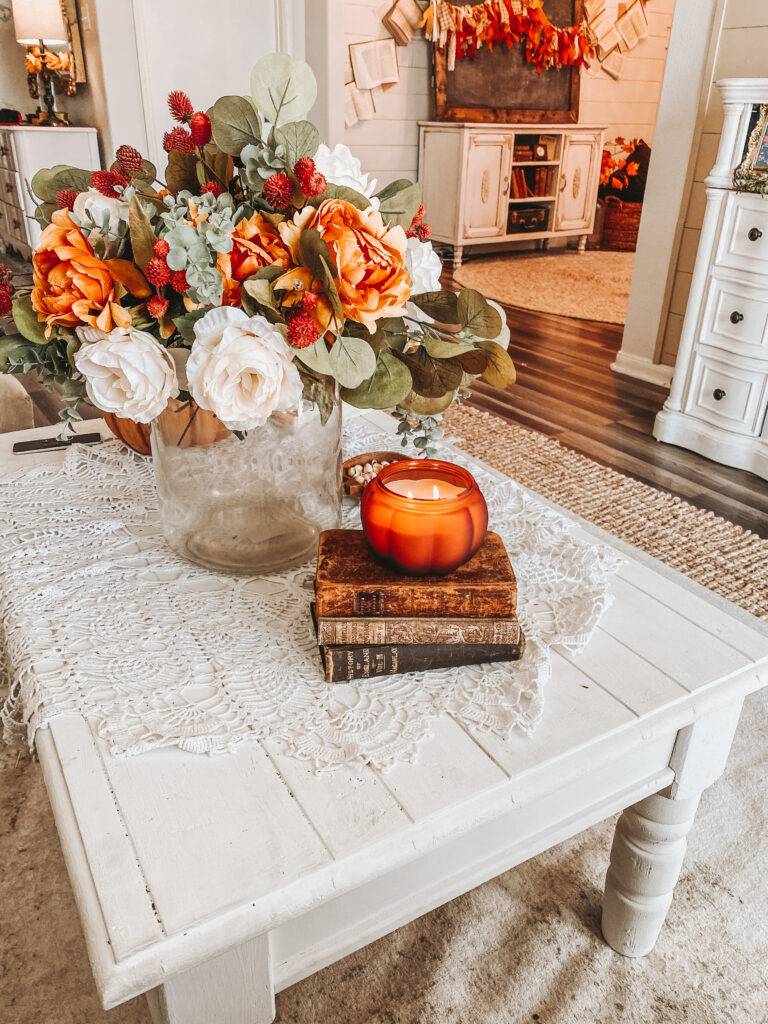 Natural decor
Fall is the time of the year when there is an abundance of gifts from Mother Nature. Why not use them to curate your fall vignette? Harvest wheat will add a cozy touch, while this adorable sign enhances the autumn theme.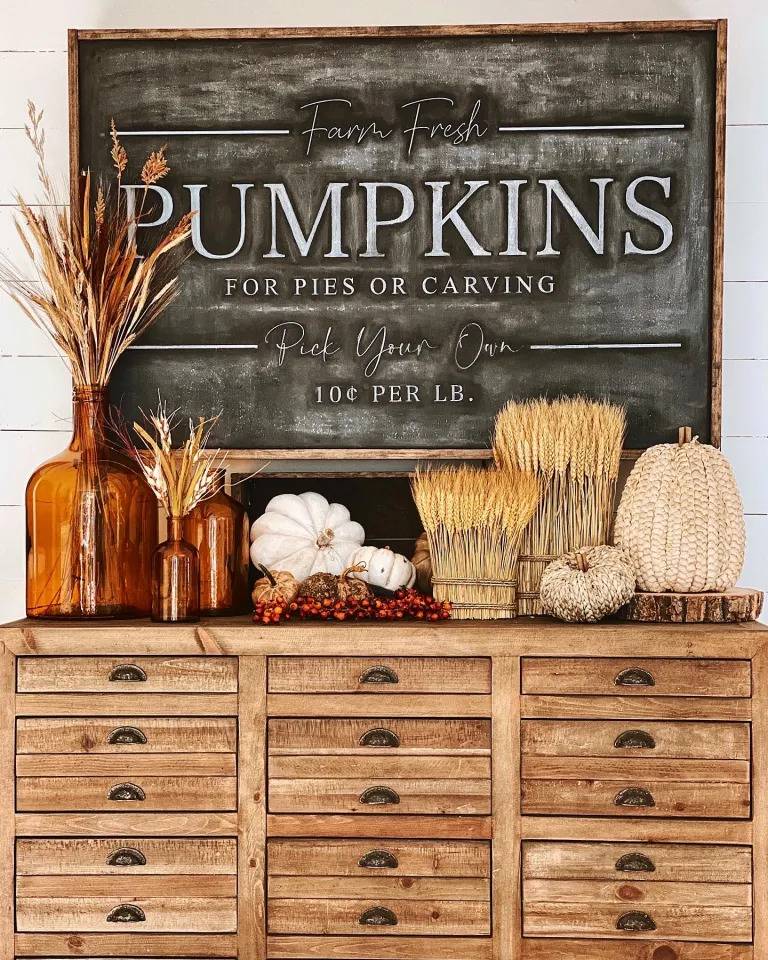 Work with what you already have
When spending tons of money at the store isn't an option, shop your own inventory. You might be surprised by the items that can be implemented in your fall decor. To curate a cozy nook, add a spare chair and cover it with a cozy blanket. And the wicker basket from your bedroom is an ideal match for this setting.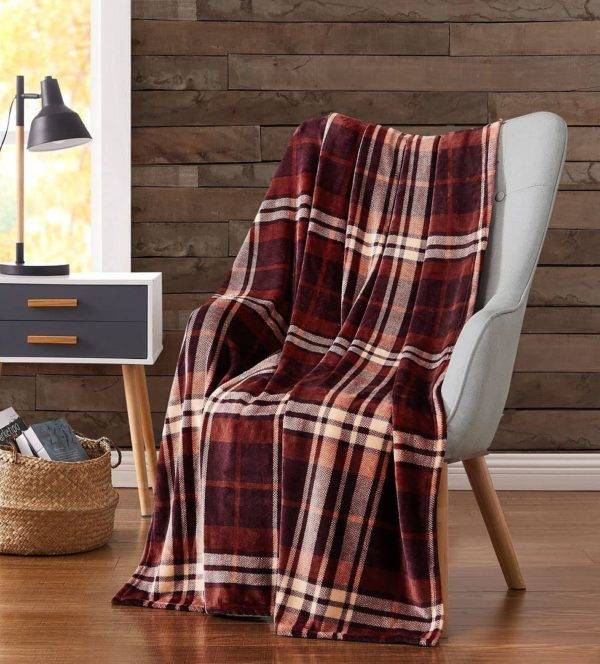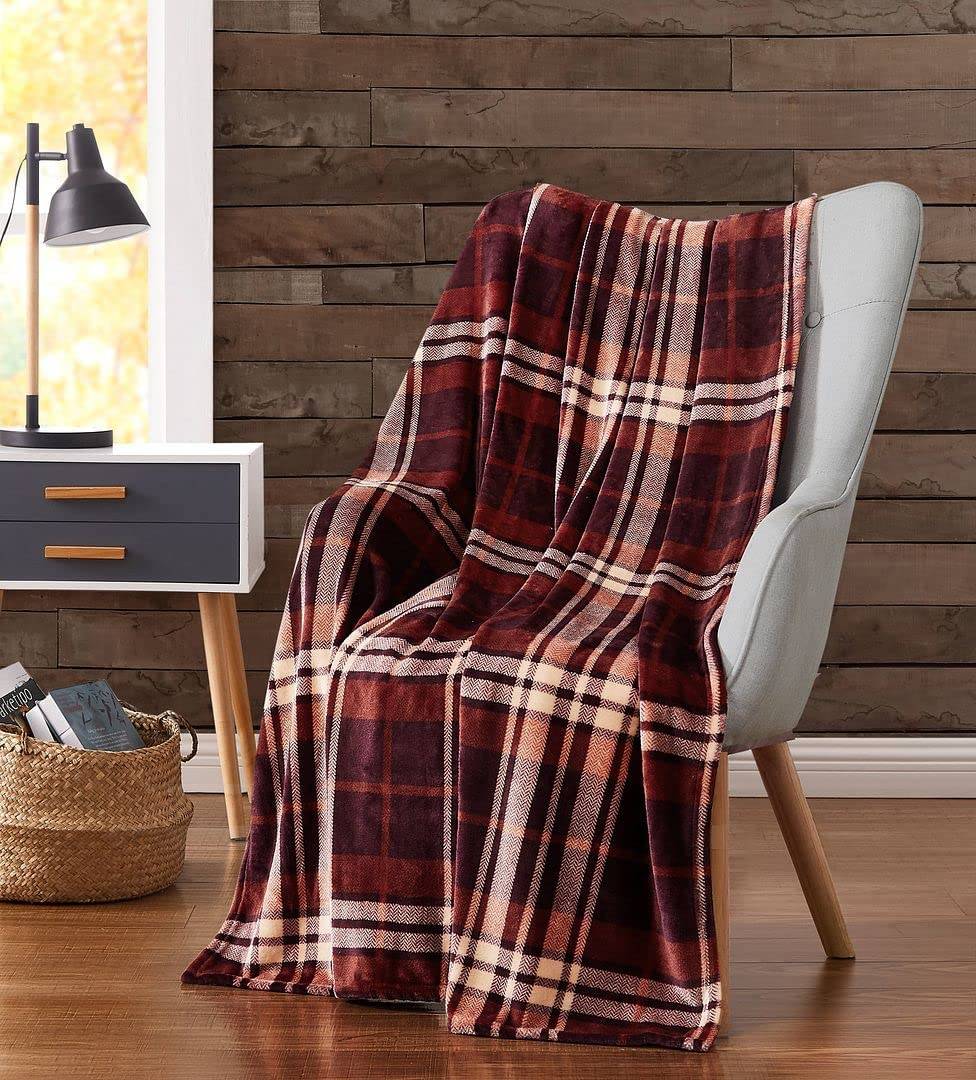 Pampas grass
If you can find it in nature, pampas grass is free. Popular decor bloggers see it as a commonly used item for curating budget-friendly decor. Arrange the grass in a vase or jar and let it perfectly highlight your seasonal decor.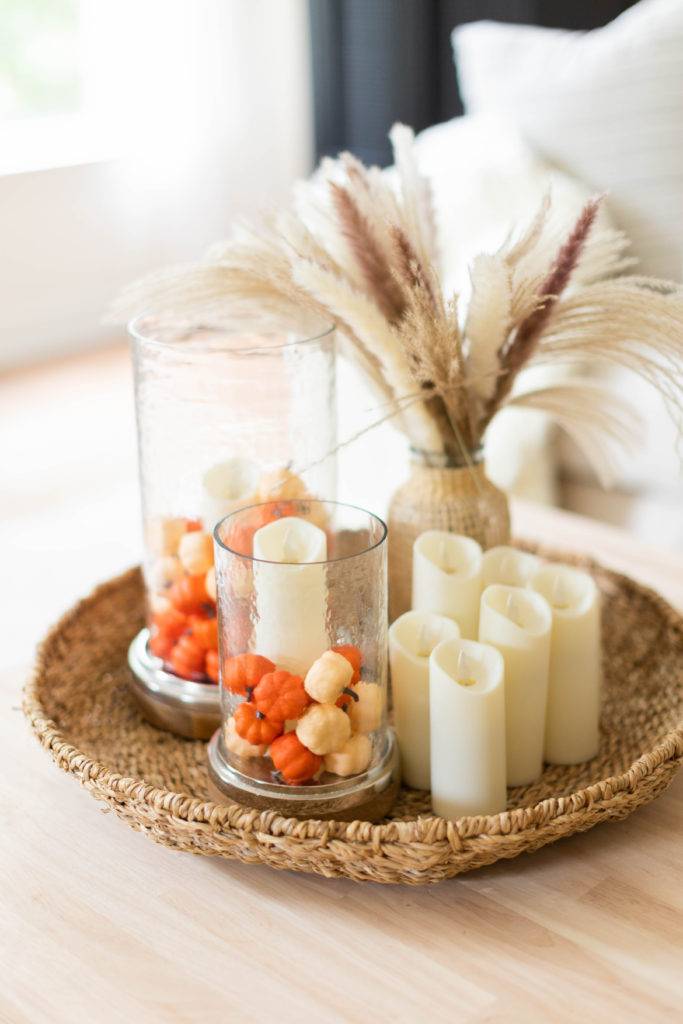 Tiered tray decor
When looking for fall-inspired ideas that won't dent your budget, look around your kitchen. Place pitchers, bowls, and other objects in your kitchen on a tiered tray for a special effect. Fall leaves and pumpkins will also look great and are excellent fillers for the vignette.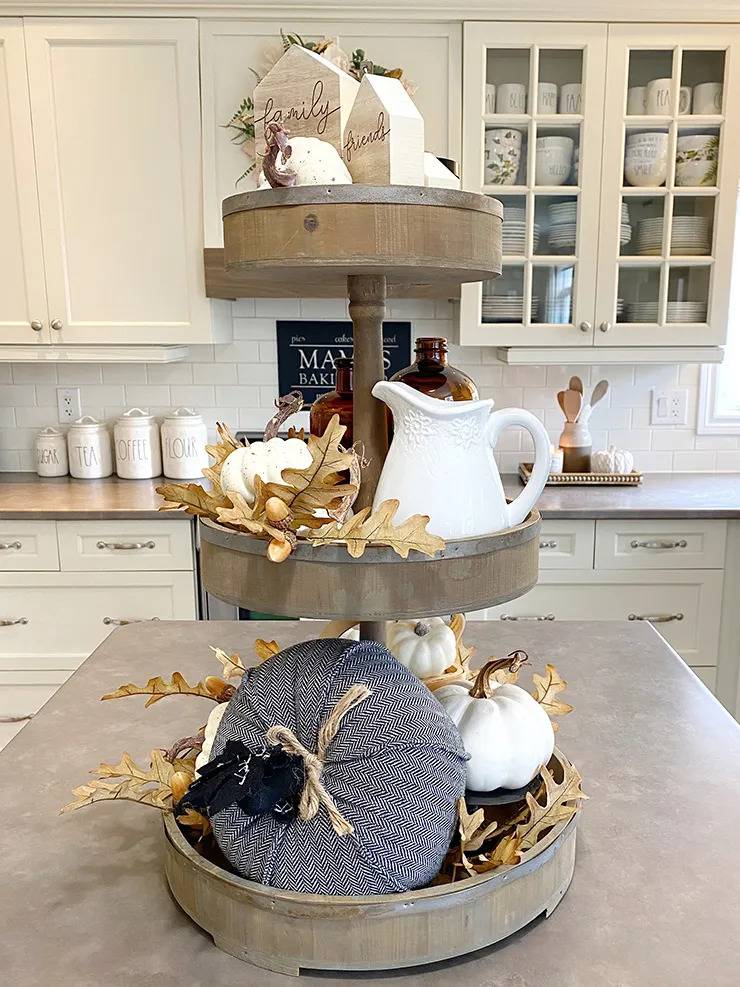 Spray paint mason jar
Colored glass is a popular decor trend and you can recreate the look right at home. You only need spray paint and a few old mason jars to create a fantastic DIY centerpiece.