Giving an old home a new lease of life is a task that requires a delicate balance between the old and the new. That is particularly true for this classic cottage Down Under that on the North Shore where the homeowners specifically requested Studio Prineas to keep much of its timeless appeal intact. Despite leaving the street facade largely untouched, the Breeze Block House gets a brand new interior along with a rear extension that blurs lines between the interior and the outdoors. The dreary cottage was transformed into a contemporary home with open plan living even as the deck and the garden area become the new social zone.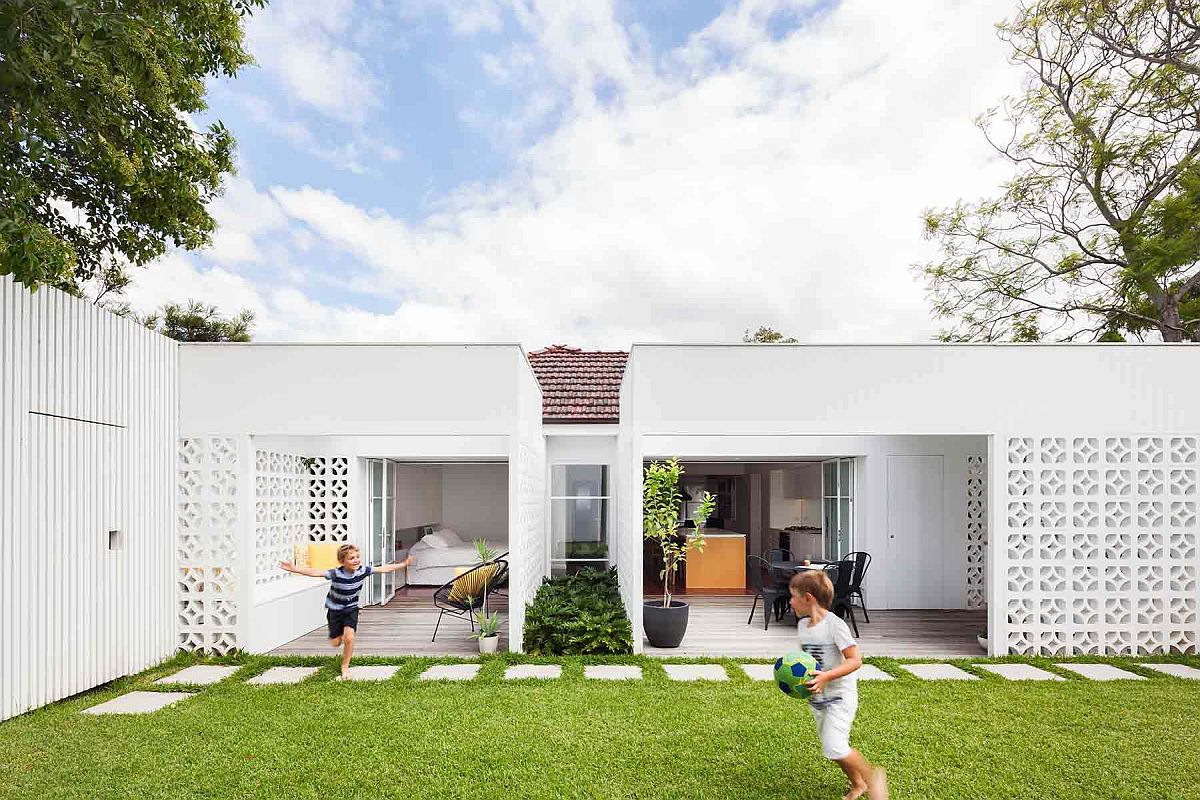 Both the main bedroom and the open plan living area are connected with the view outside while the sheltered decks are surrounded by breeze blocks; turning it into a unique family space. With an outdoor dining area, small bench and ample open space, the decks are perfect play areas for kids even as the parents in the kitchen can keep an eye on what is happening outside. On the inside it is a white and wood color scheme that takes over with pendants and kitchen appliances bringing in black accents.
Smart shelving in white, comfy seating and lovely, even lighting complete this altered cottage home which meets the urban lifestyle of its Sydney owners. [Photography: Katherine Lu]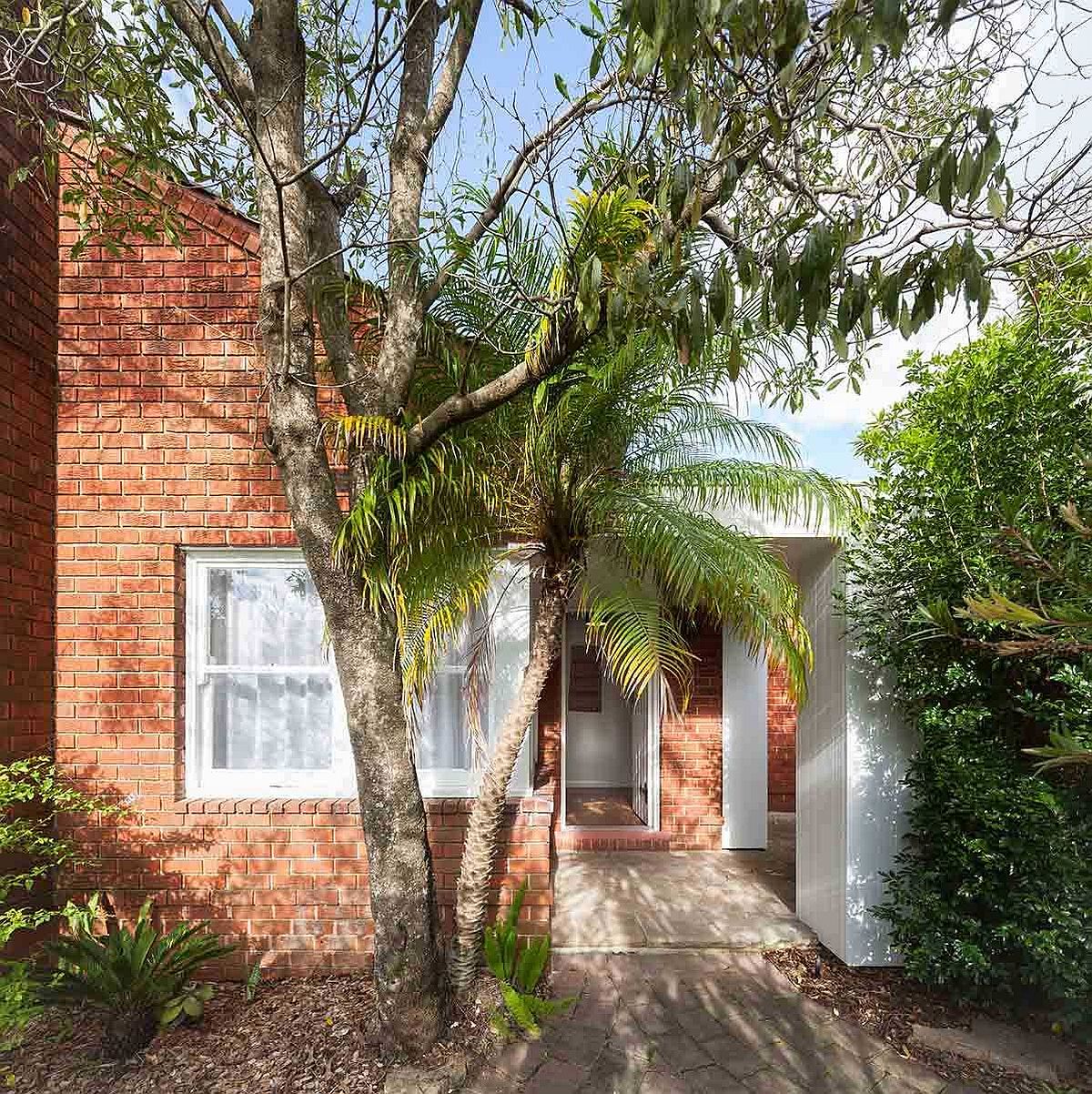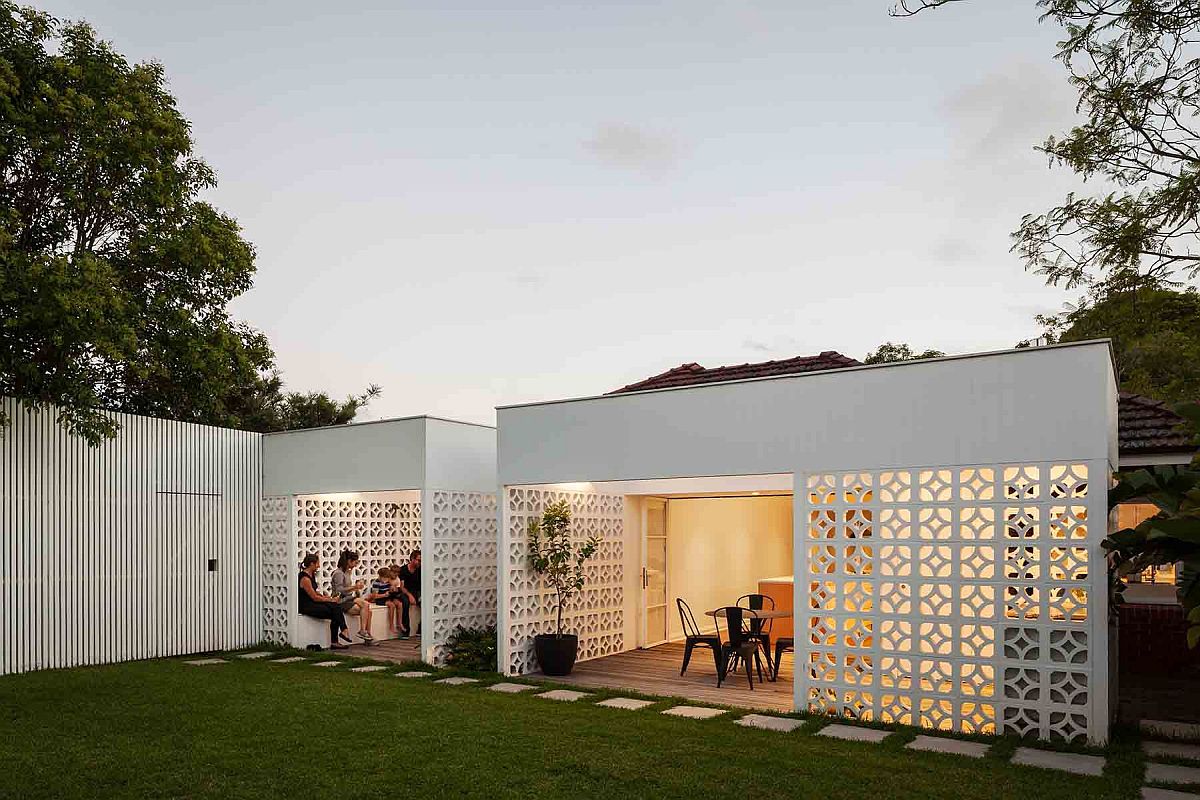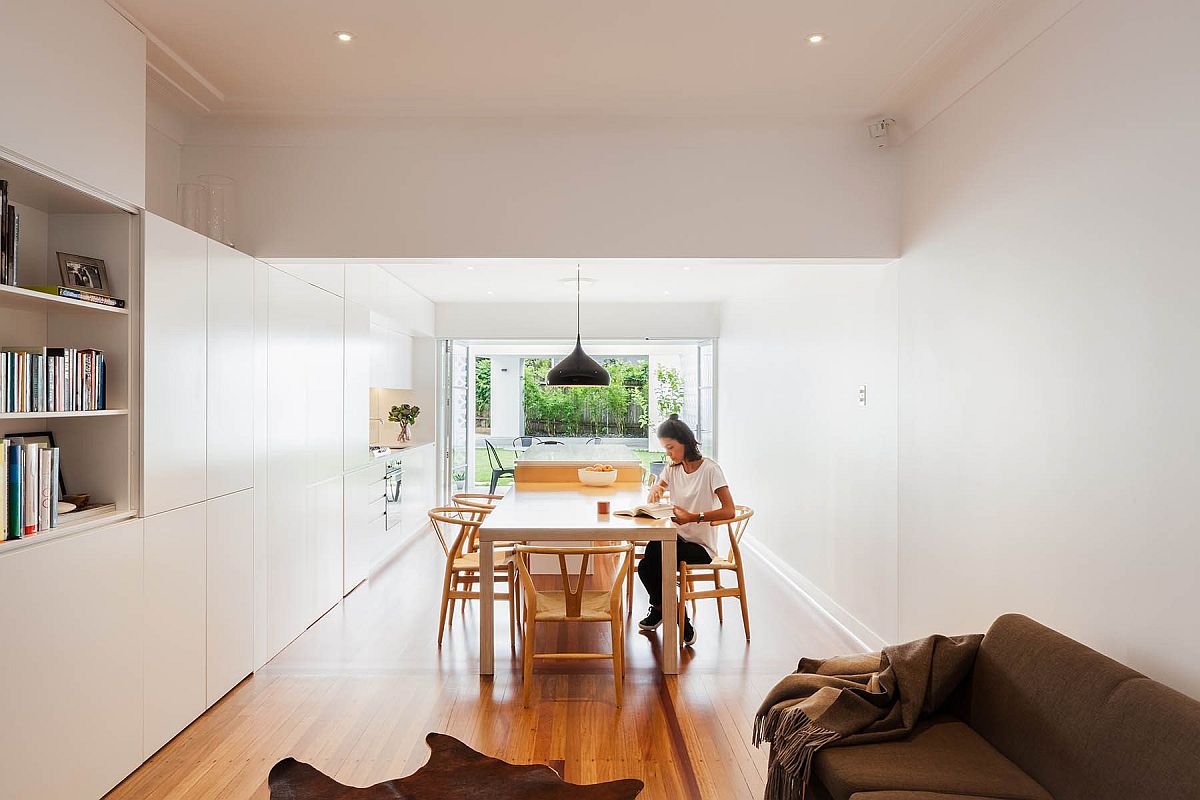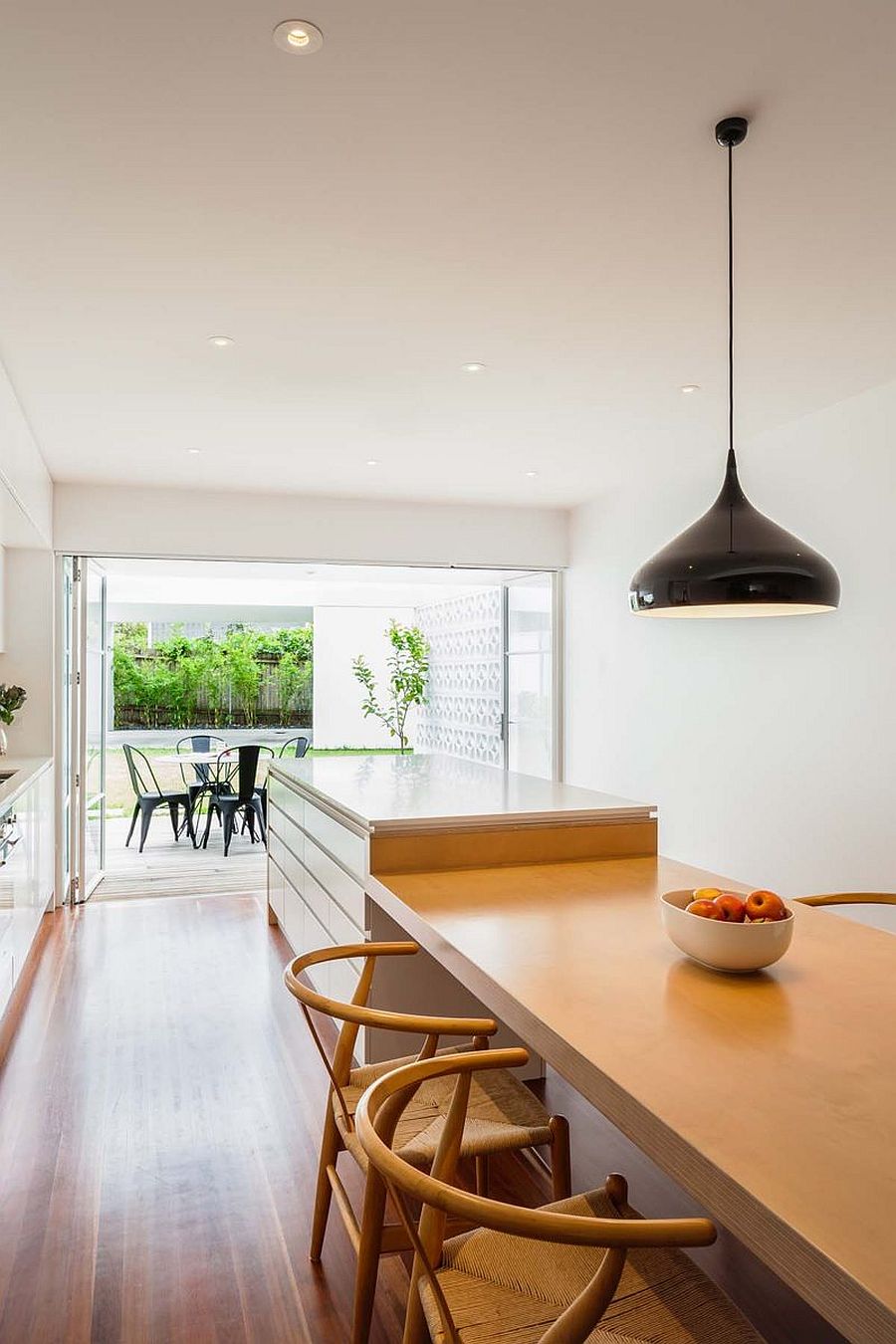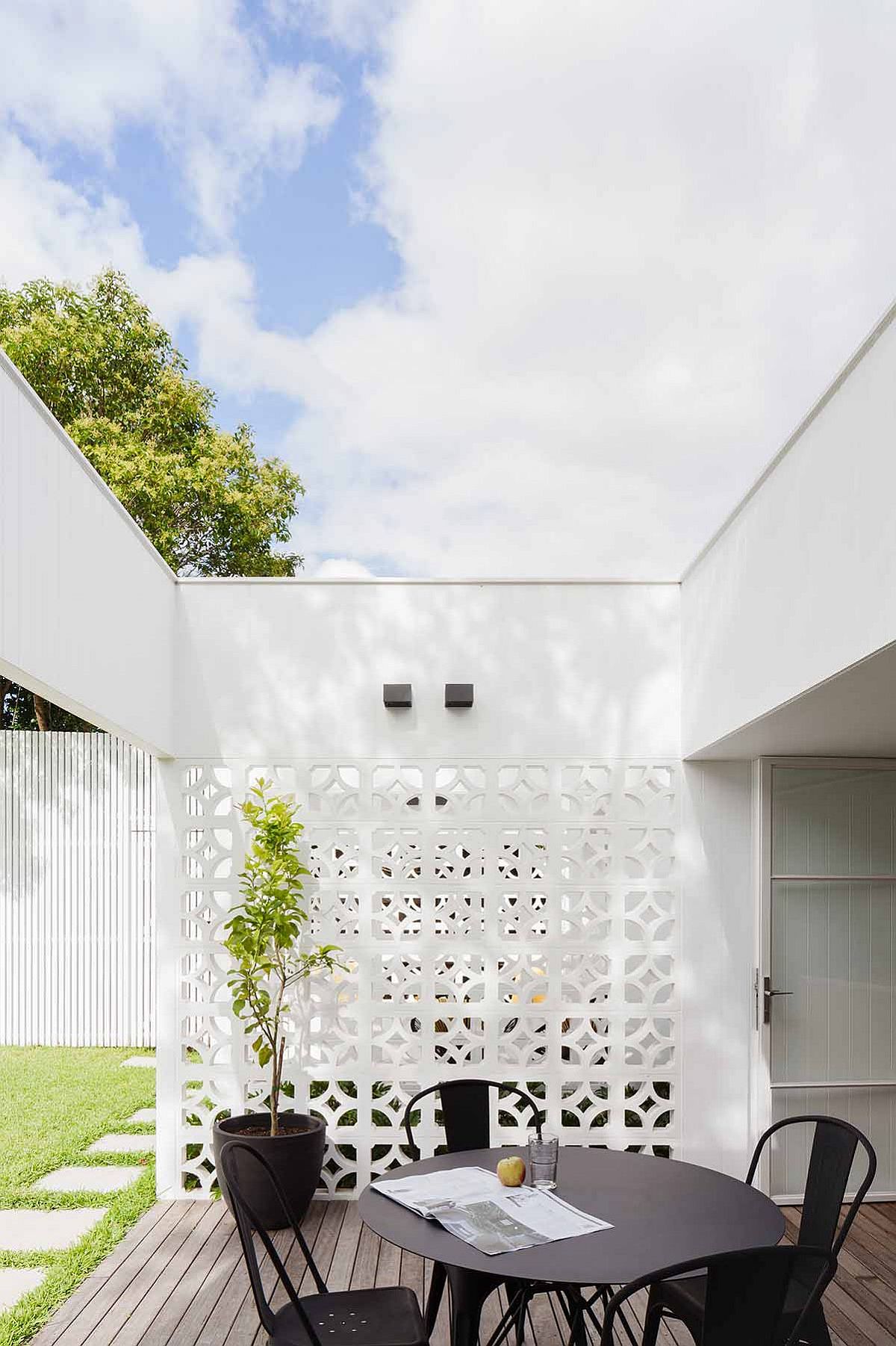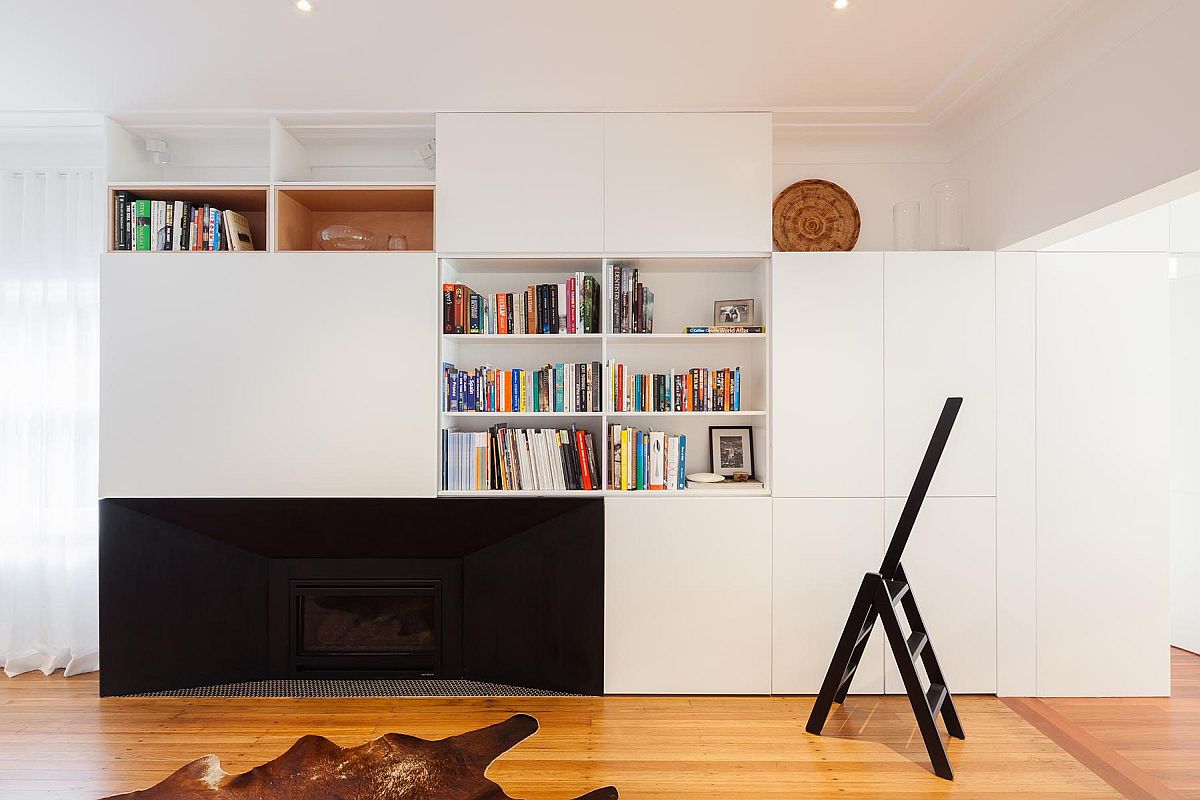 A new carport containing an extra bathroom and secure storage space doubles as a garden pavilion for entertaining and undercover play.