Modern homes are filled with man-made finishes that feel polished with more of the same all around us. Despite trying to introduce contrast using different styles and hues, the modern kitchen can still seem monotonous just because you have not introduced any new textures or finishes. Putting an end to all this and turning the kitchen into a more social setting that brings everyone in the home together, the wooden breakfast bar offers the perfect solution in more ways than one!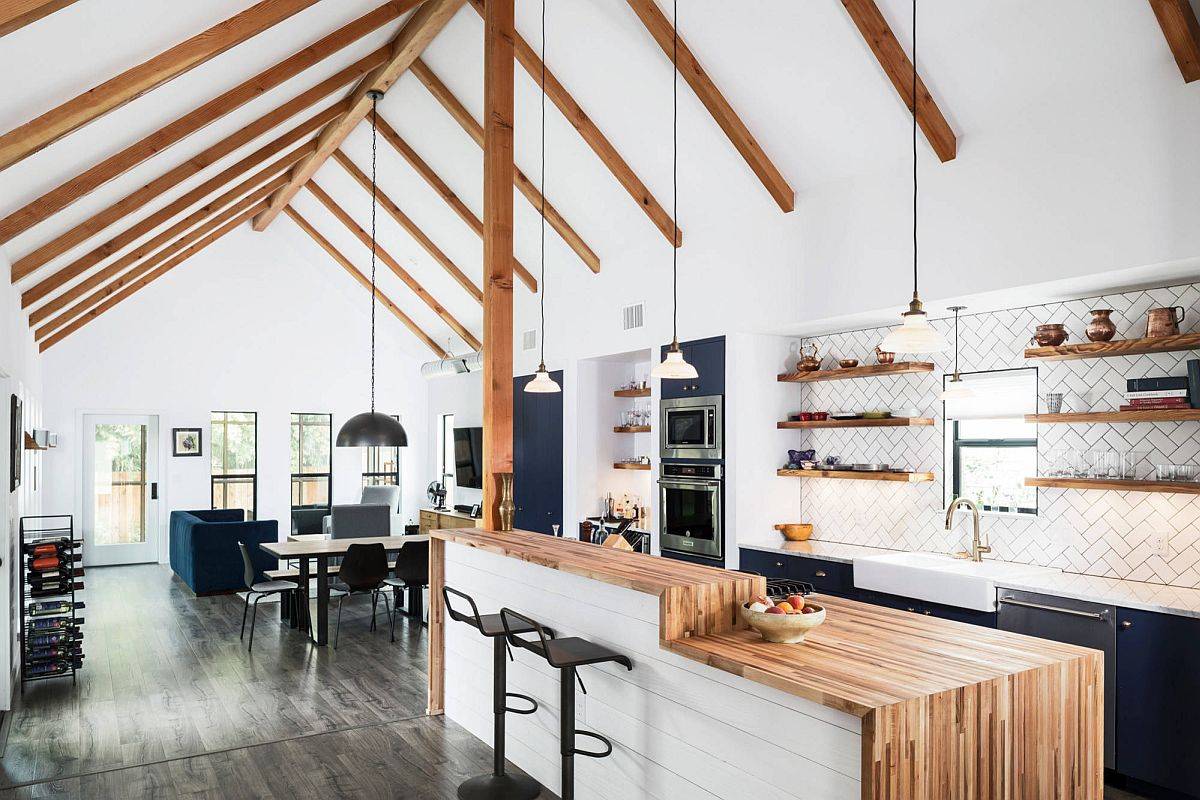 Breakfast bars are trendy, turn even the small kitchen into an eat-in space and offer a space for everything from a quick drink to a healthy breakfast and evening snack. There are obviously plenty of options available when it comes to choosing a material for the breakfast bar – from stone and marble to metal and wood. And today, we wish to share with you some of the most beautiful breakfast bars in wood. Whether you wish to turn the kitchen into a temporary living space or want a smart counter that also helps with work from home, these breakfast bars come to your rescue every single time –
Breakfast Bar Basics
The breakfast bar must feel like an extension of your existing kitchen space. Even if you are choosing a material that is sparsely used in reminder of the kitchen, it is best to ensure that its form and ergonomics match with that of the space around it. Most breakfast bars are the classic rectangular type and feel like an extension of the island worktop. Some obviously sit a notch higher or lower than the countertop surface and give the island an entirely different visual appeal. The wooden breakfast bar fits in easily with this look and is perfect for the most popular breakfast bar – the rectangular style.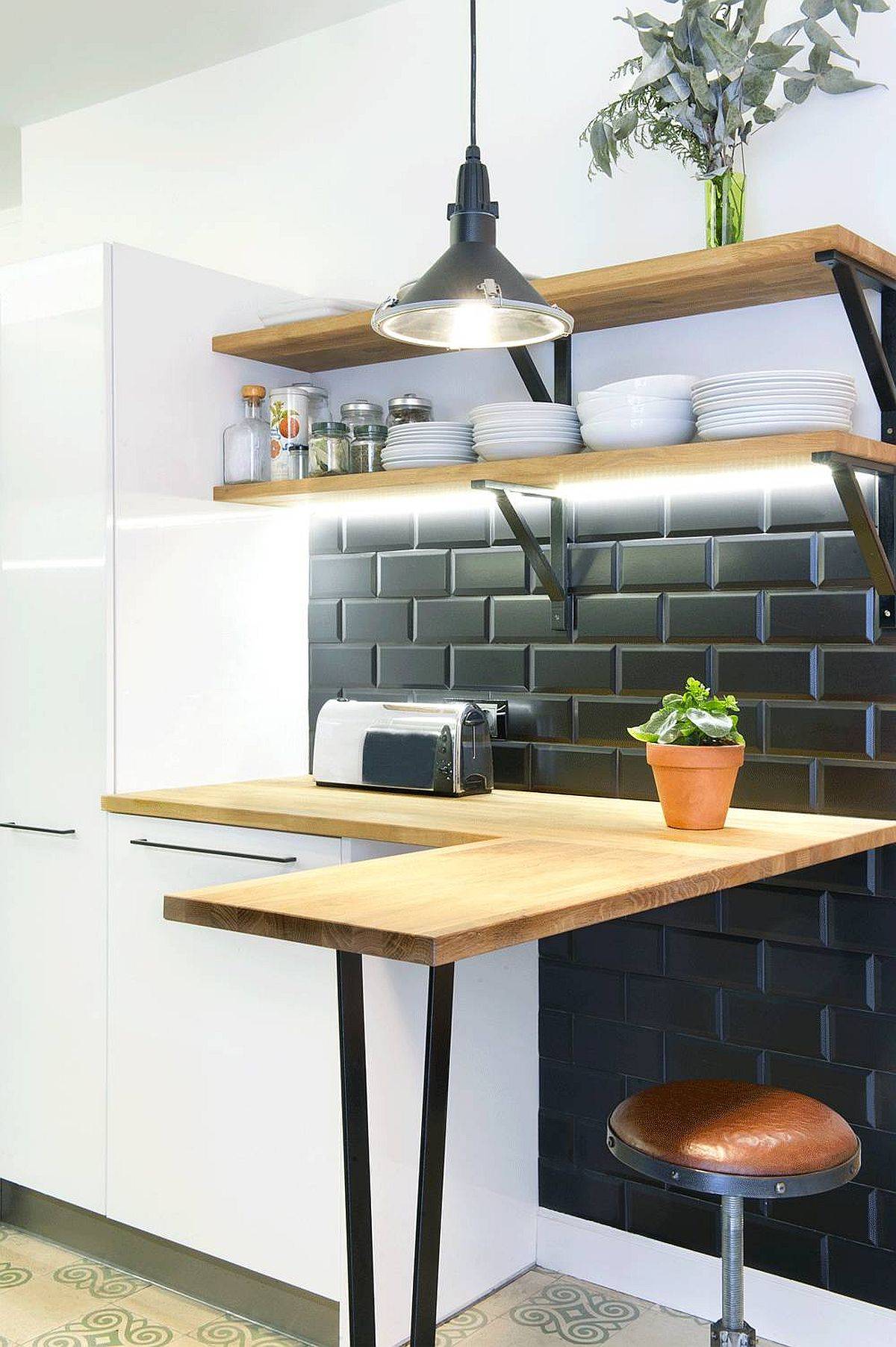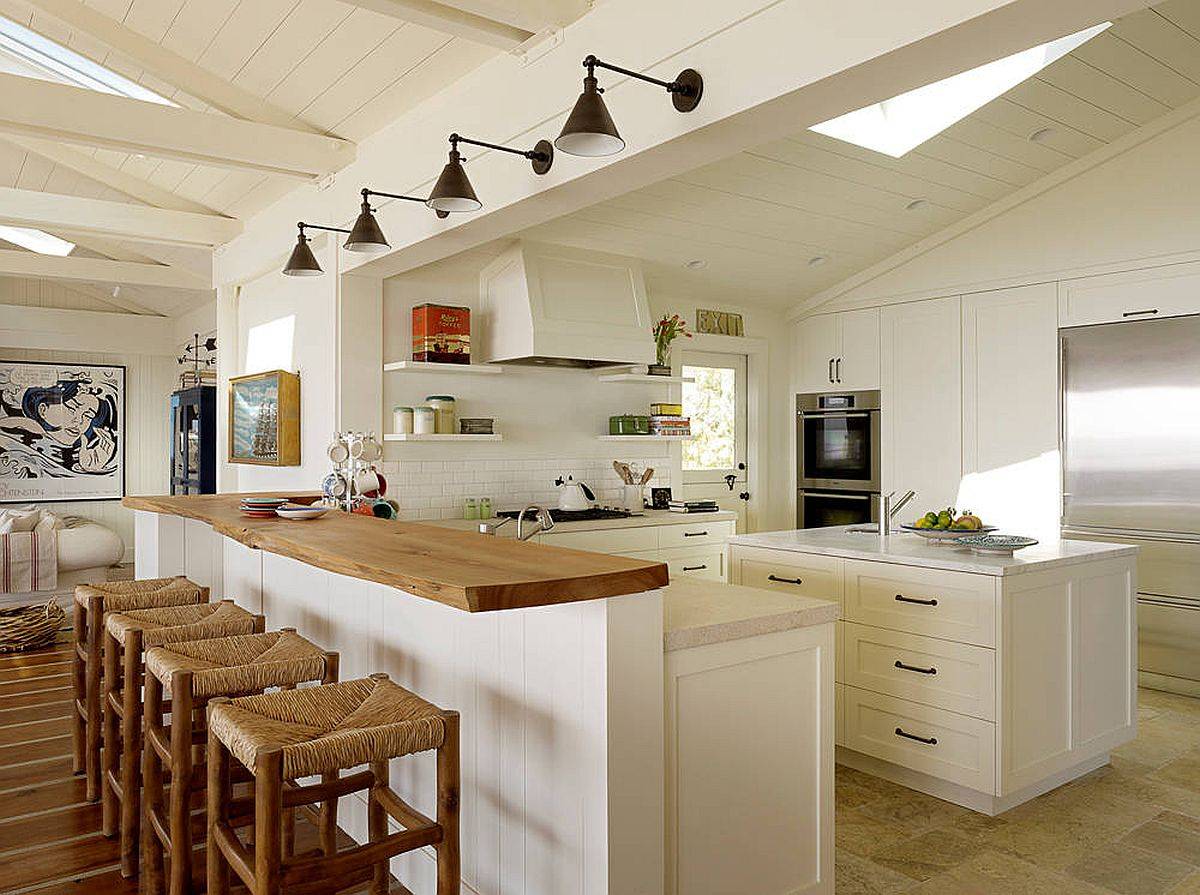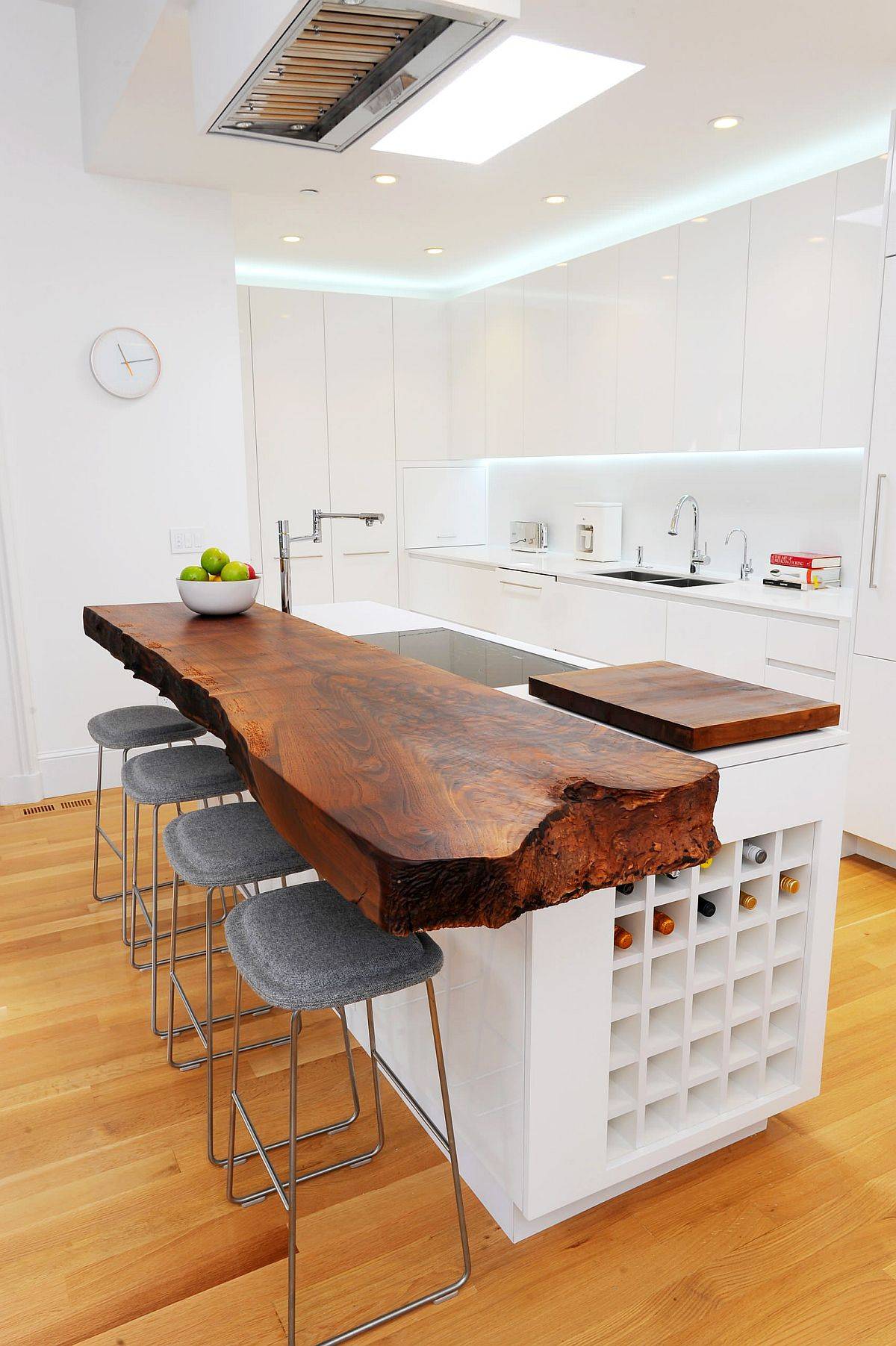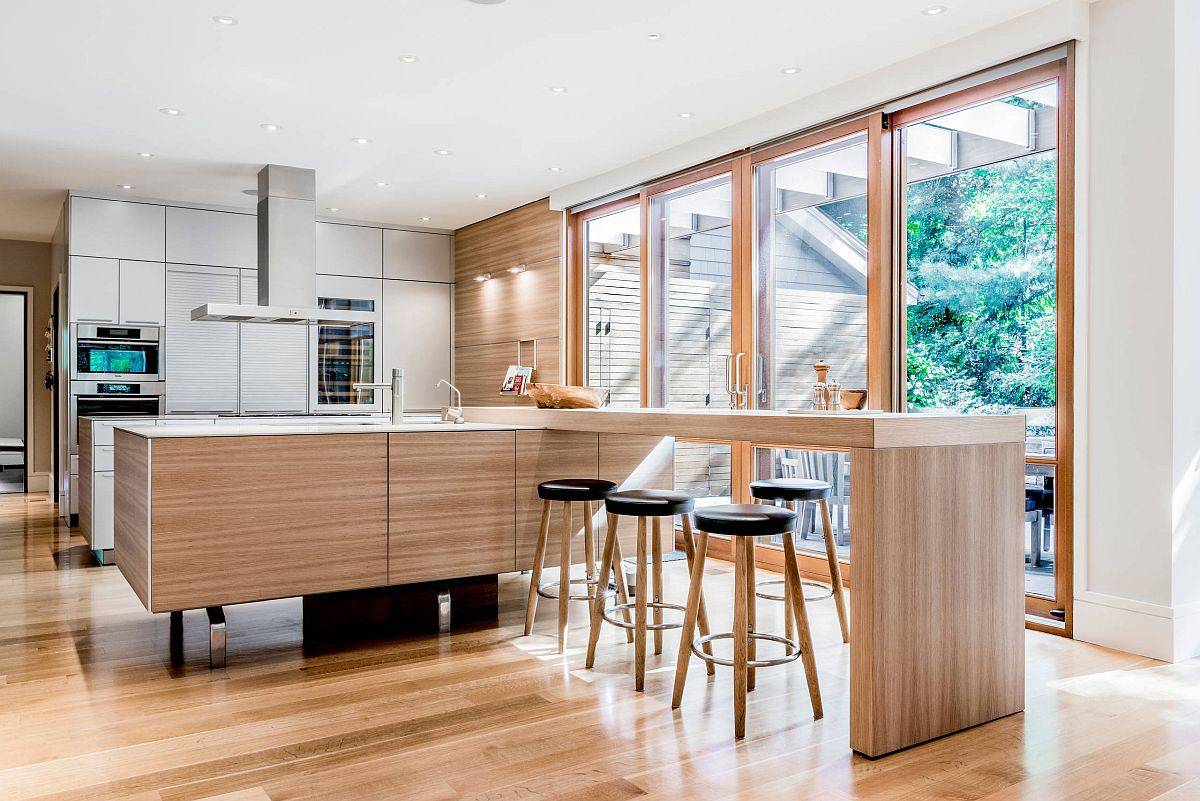 Size and Style of your Kitchen
It is true that a large kitchen can accommodate a more efficient breakfast bar as it inherently has more space and an island that is large as well. But the small wooden breakfast bar can fit into the tiniest of kitchens seamlessly and you will not have to worry about losing precious square footage. If the rectangular breakfast bar does not do it for you, then try the classic L-shaped breakfast bar instead. This saves space in the tiny kitchen, allows for greater conversation between members of the family and also adds a different dynamic to the constrained kitchen space.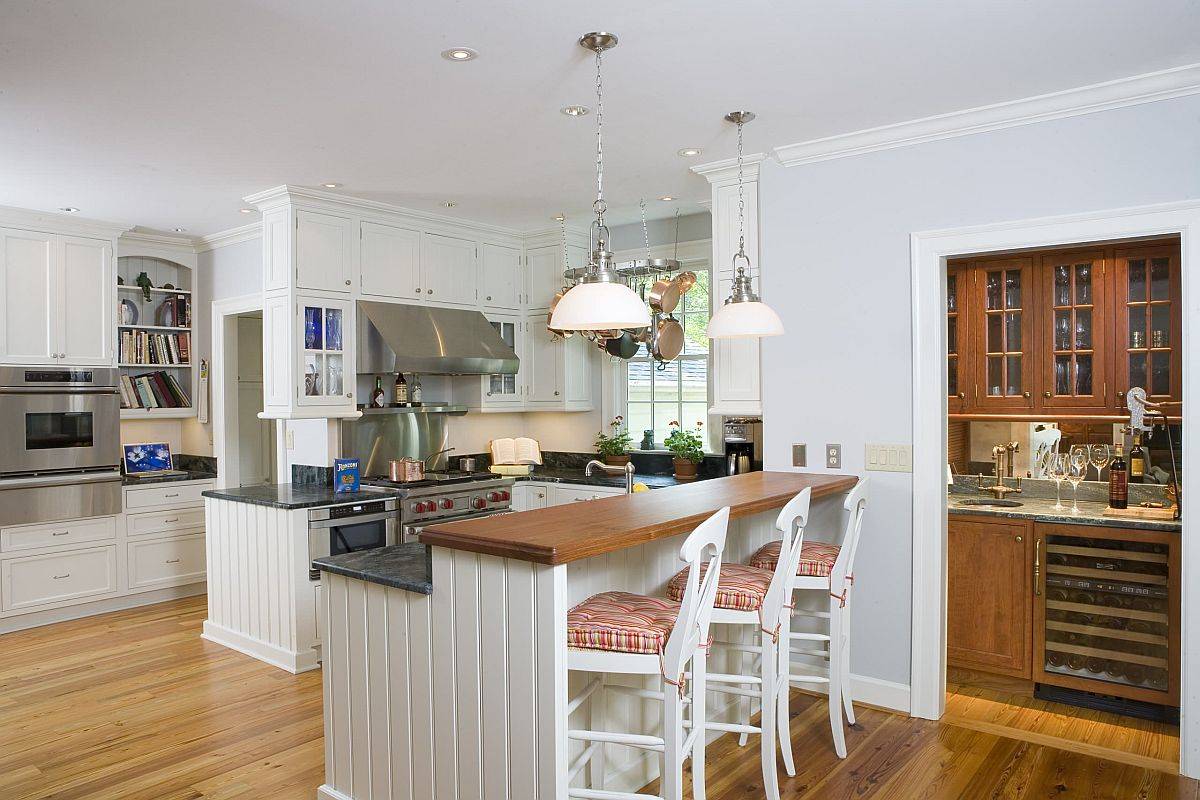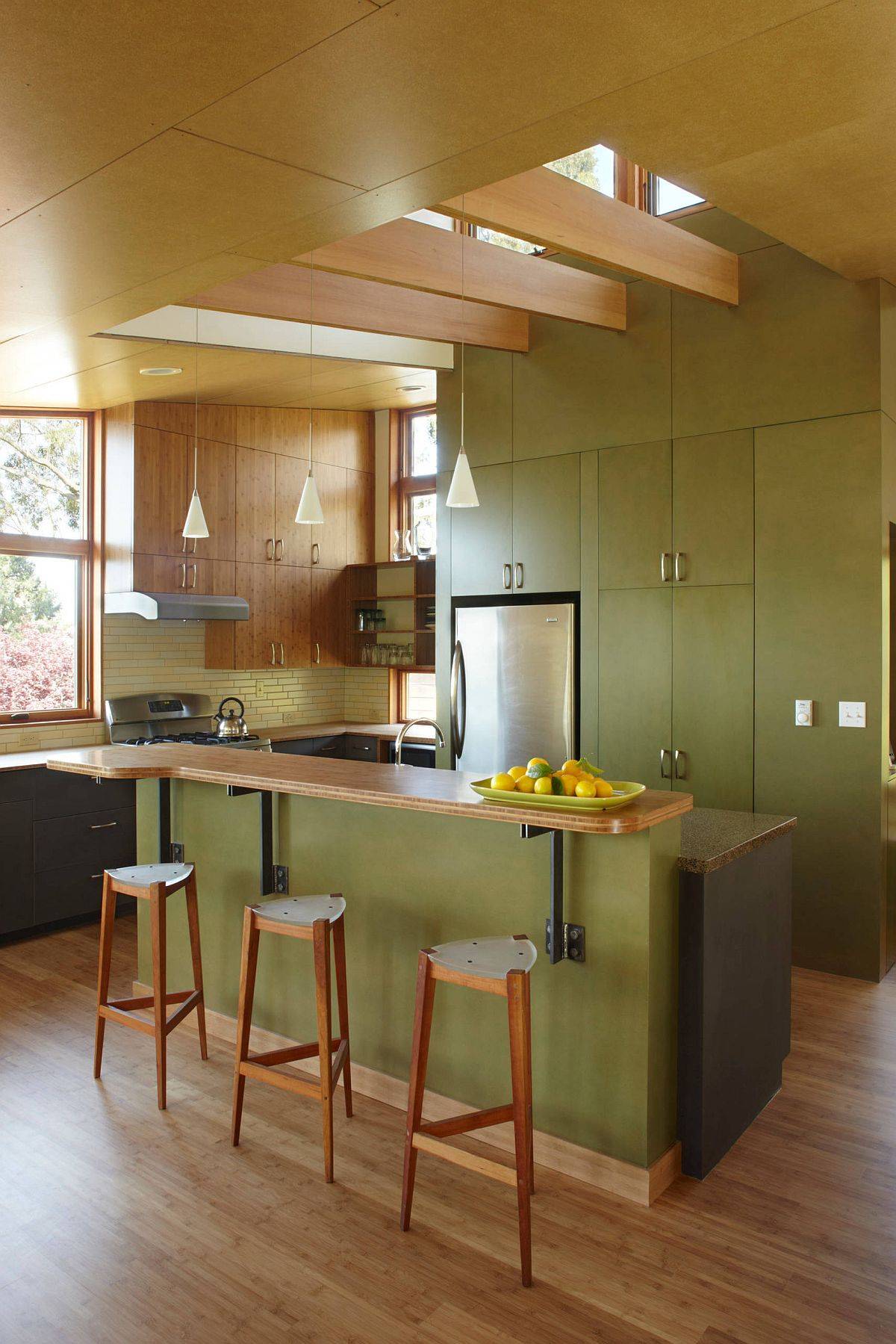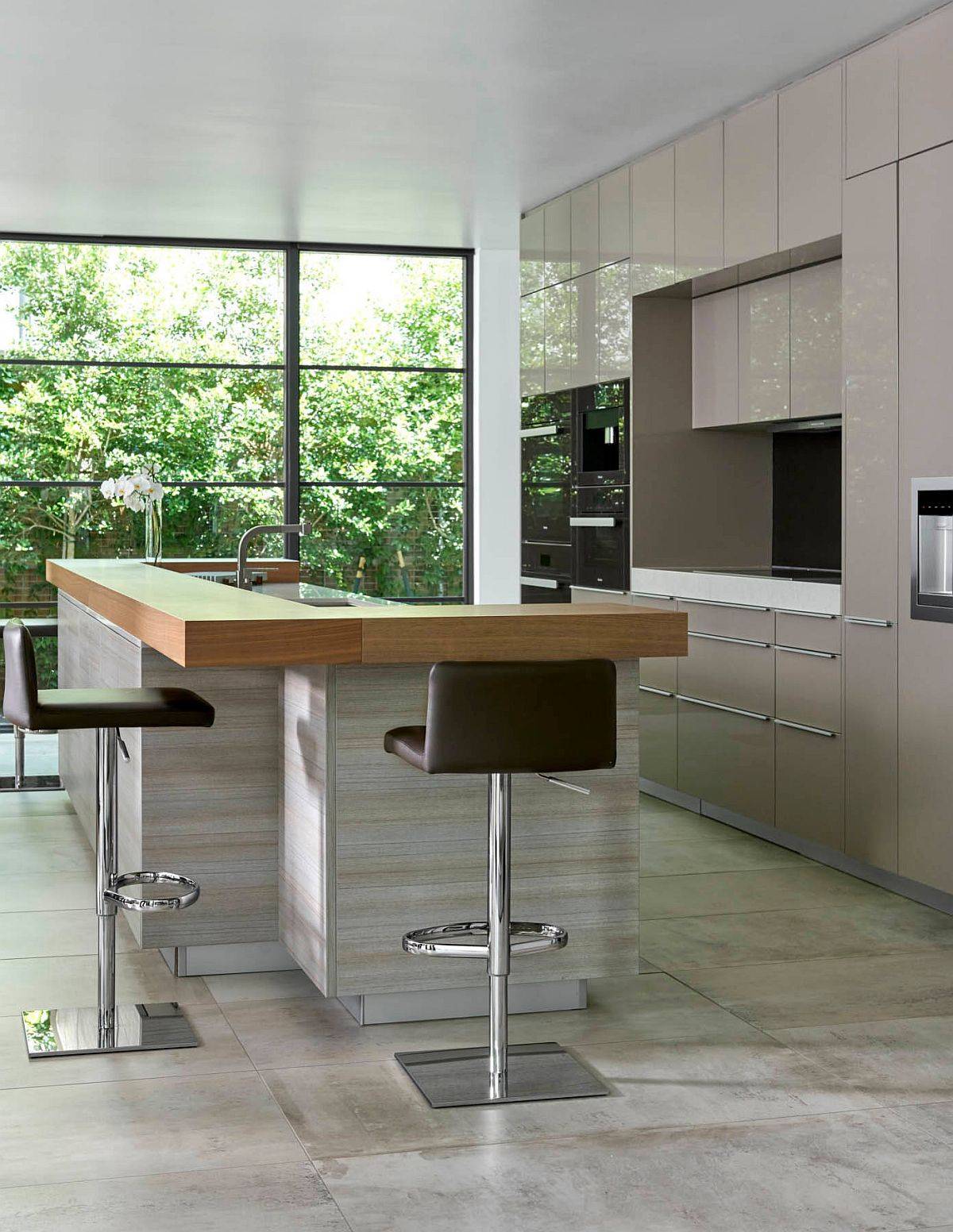 If you have a rustic, farmhouse or Mediterranean kitchen, then we suggest you try a live-edge breakfast bar with its natural wooden splendor. It is a popular choice among eco-enthusiasts as well and one that you will absolutely adore. You can choose a breakfast bar that feels like a natural extension of the island surface in wood when it comes to traditional, modern and Scandinavian style kitchens.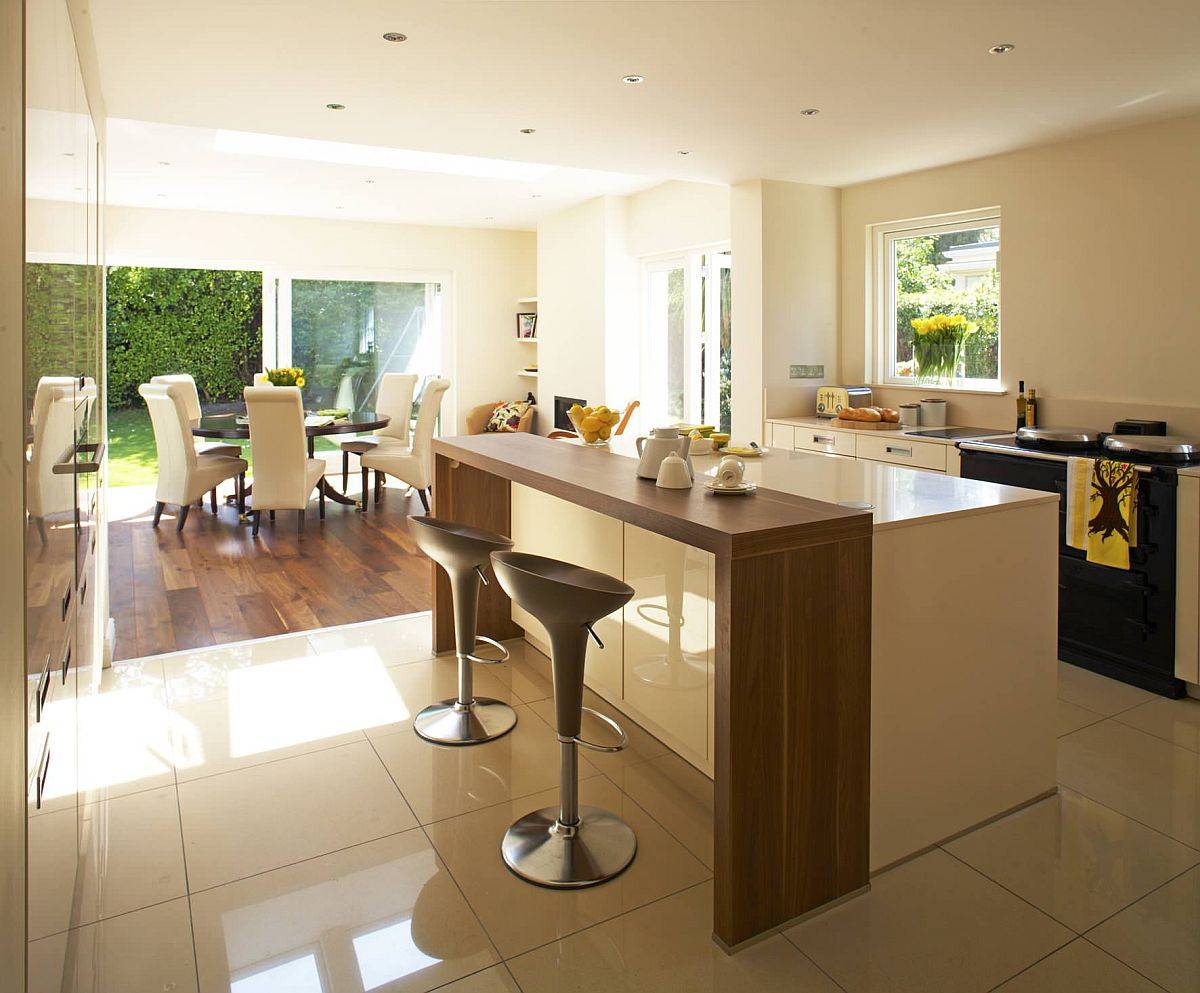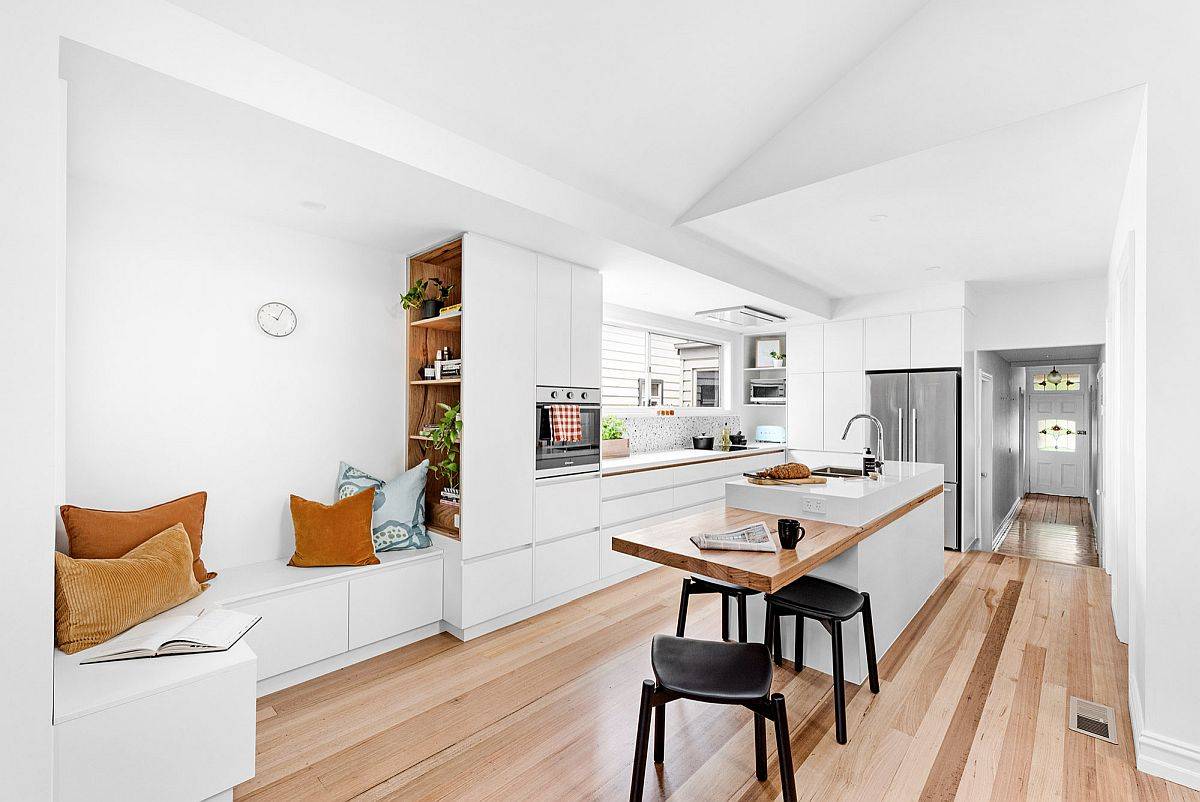 Adding that Something Special!
The small wooden breakfast bar in the kitchen need not be an extension of the island alone. (Even if it is the case in most homes). It could be next to the window in the kitchen or a small corner that has not been used fully. The woodsy breakfast bar can be curved, one that is beautifully illuminated by back-lit LED lights or a central, eye-catching piece that brings a different finish and texture to the kitchen. Whether you wish to mix up surfaces and finishes or stick to a more monochromatic look, rest assured that the trendy breakfast bar will become the heart of your new social kitchen!