Every home has a little element in it somewhere that makes it special and ensures that it stands out from the crowd. When it comes to charismatic Valle Santana conjured up and brought to life by Manuel Cervantes Estudio in the vibrant neighborhood of Valle de Bravo, Mexico, it is both the landscape and the materials used for building the escape that steal the spotlight! A lush green forest around the house slowly leads the way to the entry that is flanked by large stone walls. Step beyond these stone walls and you have a modern, yet modern, residence that embraces both vernacular design and contemporary touches gleefully.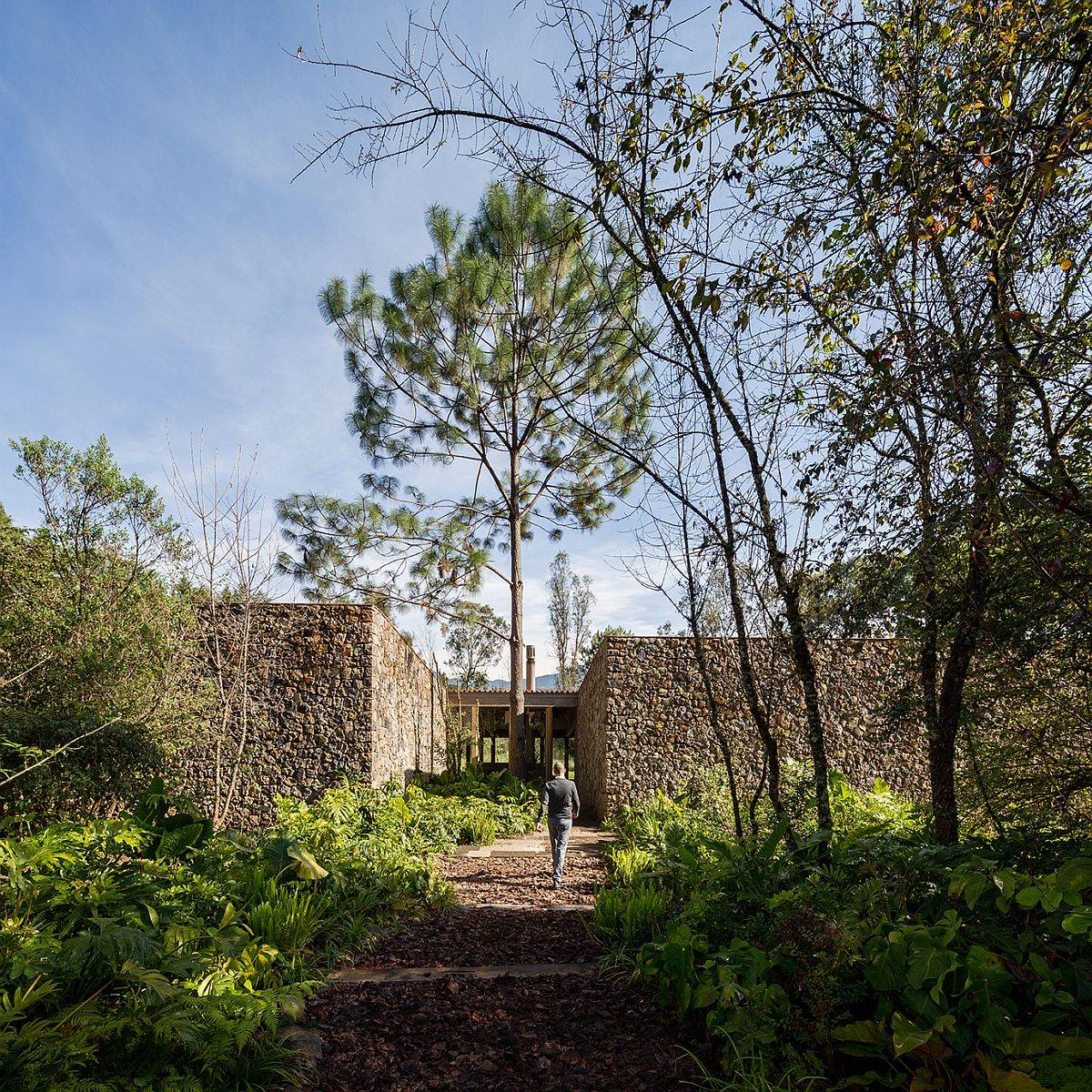 A slanting wooden ceiling sets the tone in the large, open living area with kitchen, dining space and social zone. The covered courtyards and walkways extend the living areas outdoors and into the relaxing hangouts surrounded by reflective pools and ample, tropical greenery. A Jacuzzi in here makes things even more luxurious while the three bedrooms with walk-in closets and expansive bathrooms complete a world where you can both rest and rejuvenate with ease. A perfect, nature-centric home with an energetic rustic vibe! [Photography: Rafael Gamo]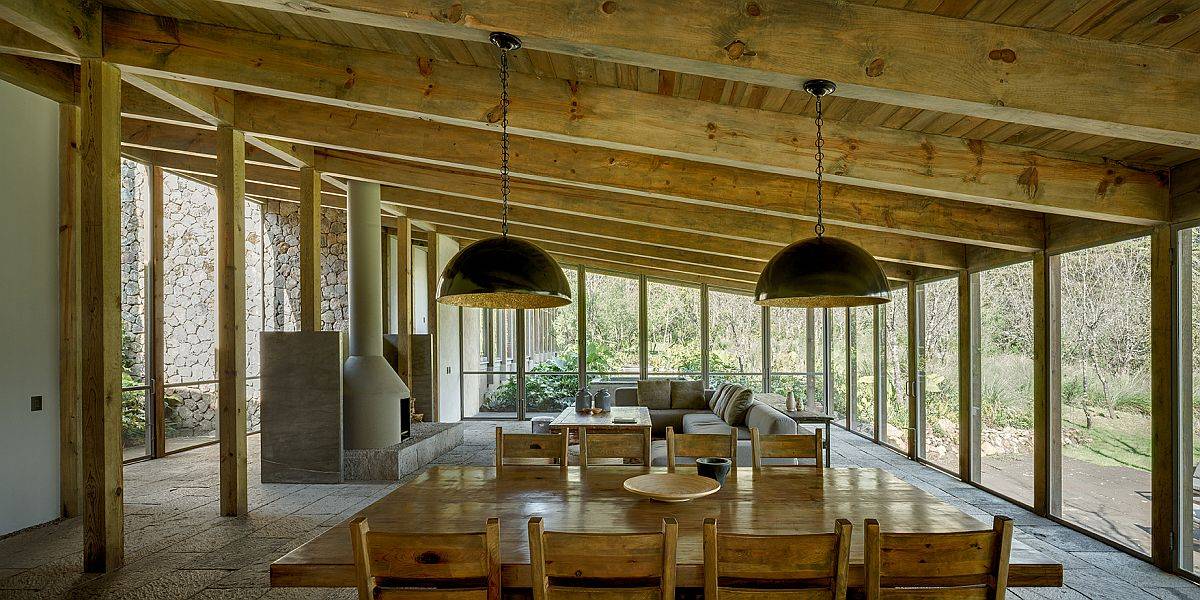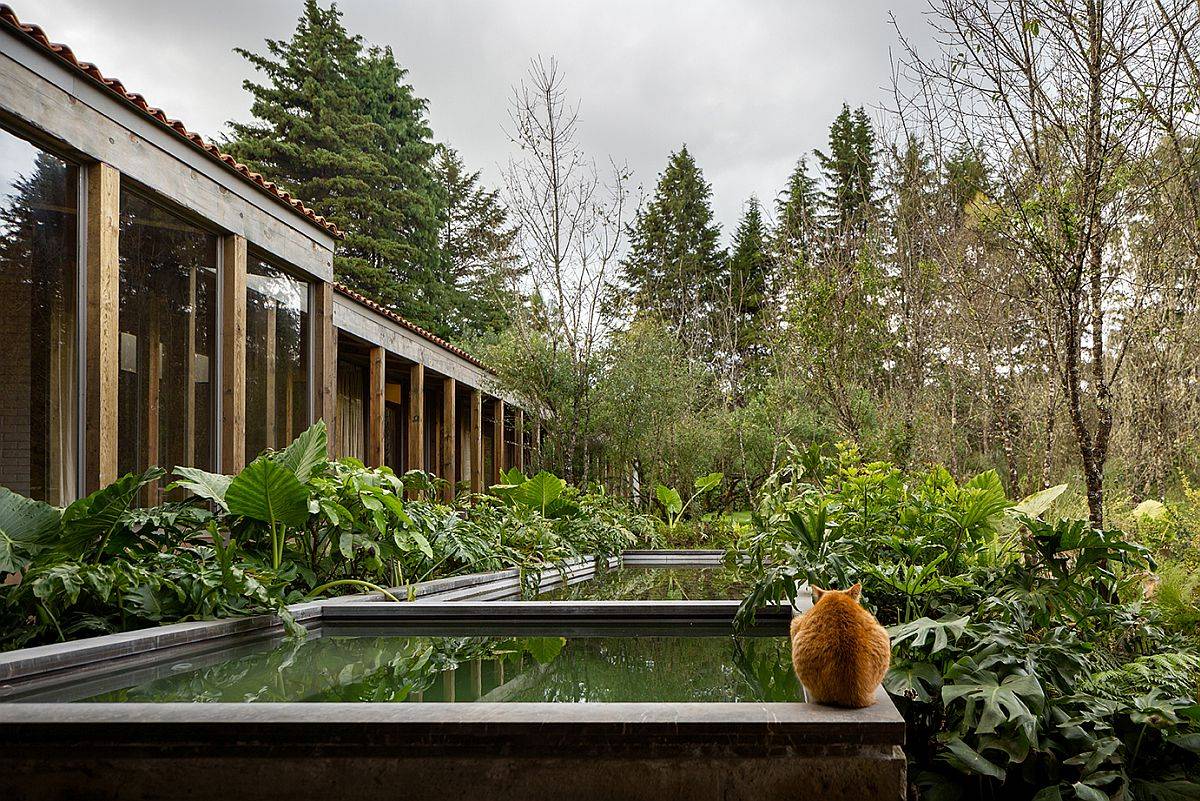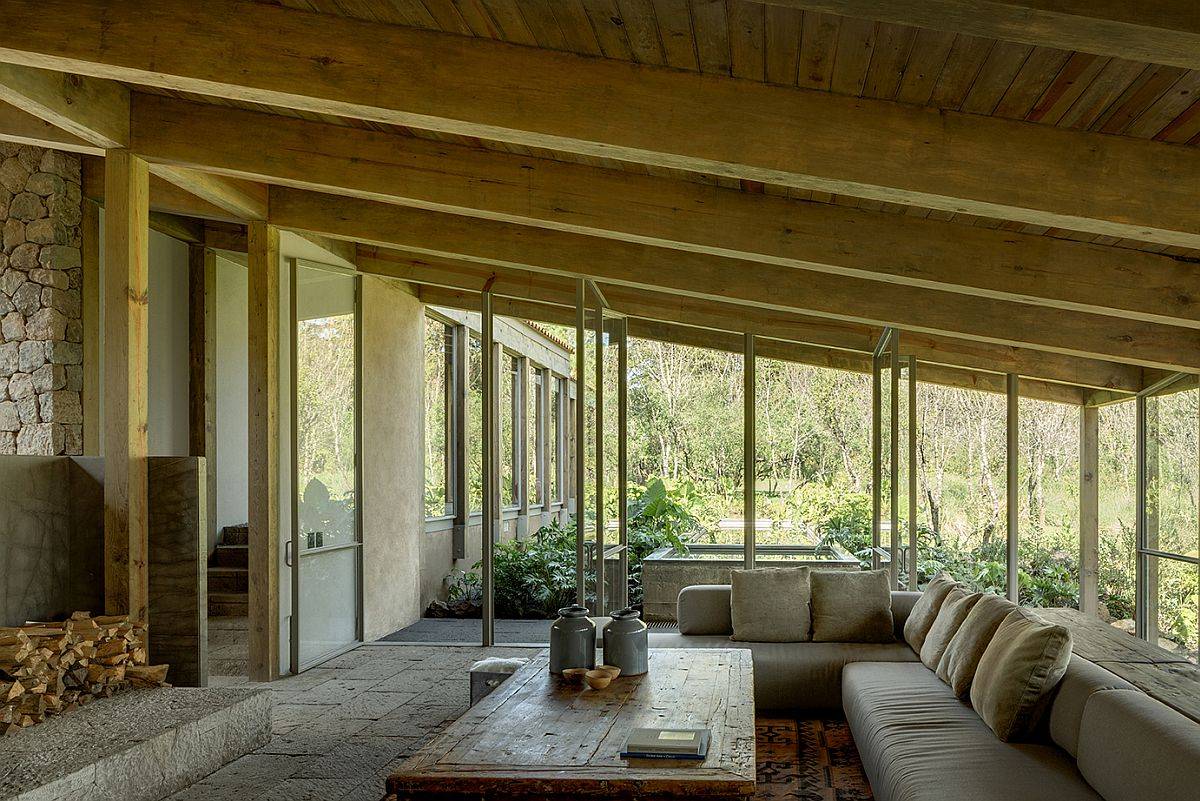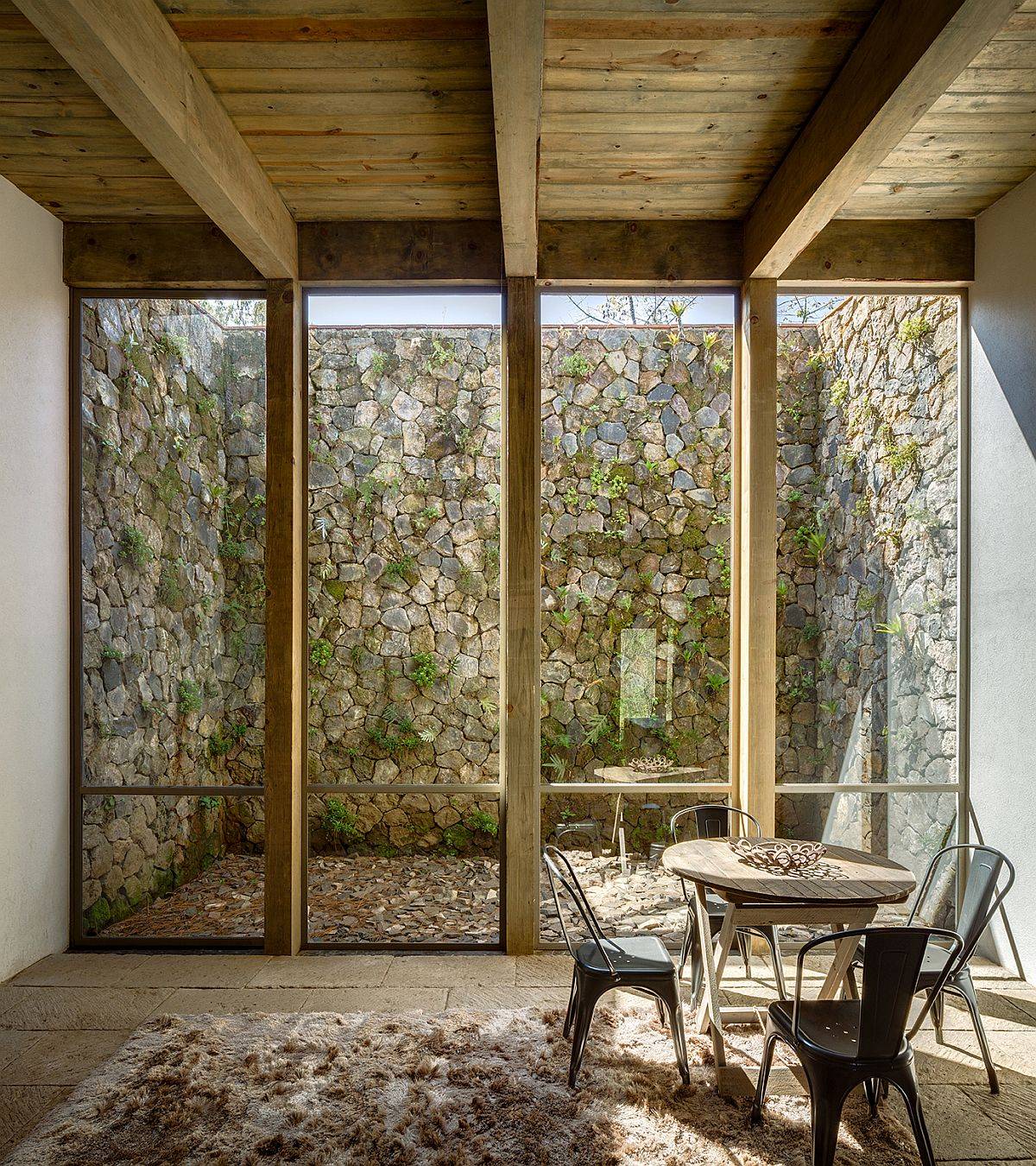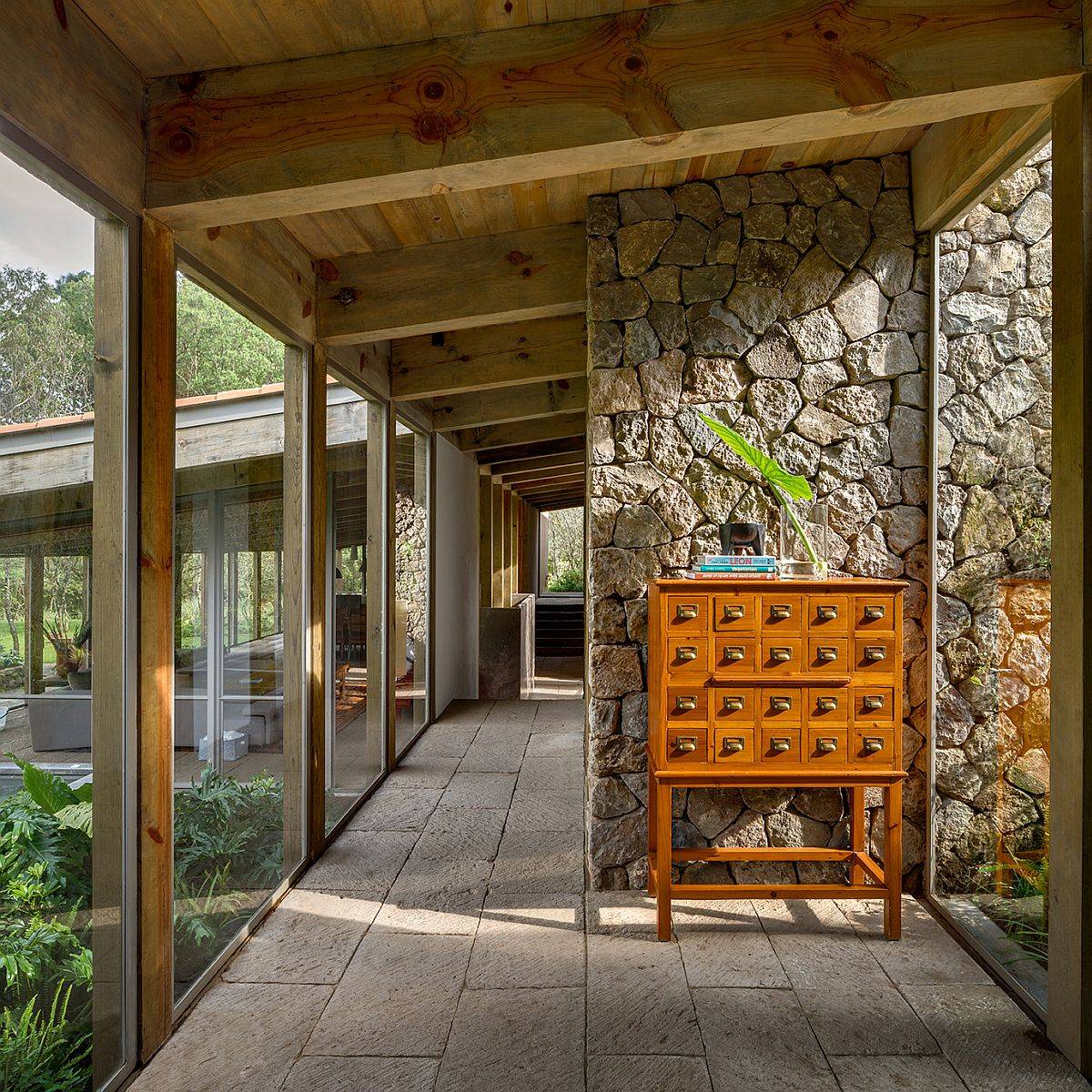 An integral part of this project is the landscape design, which generates a transition between the building and the surrounding nature, through a vegetational palette of the region, reinforcing the sense of integration that the project seeks. Furniture manufactured on-site using stone finishes and the same wood of the structure was integrated into these spaces, in an exercise of total integration of space and its functionality.