If you're looking for a bold way to make a big statement, today's post is for you! Regardless of your budget, you're sure to find an idea or two that will pique your interest. From large-scale projects (such as adding tile to the powder room) to smaller-scale endeavors (like crafting a wall hanging), the top trends featured below will empower you to bring unique design home. Unique can be as grand as bringing a big dash of emerald green to your wall, or as simple as letting tropical greenery take center stage in your newest modern vase. Read on, enjoy, and get inspired!…
Painted Wallpaper
Painted wallpaper is what you get when you choose to paint a design on your wall rather than apply paper! The benefits: It's often cheaper than wallpaper, and you can easily "remove" it with a fresh coat of paint. With these conveniences, you may be more willing to take a bold risk when it comes to your walls. For example, this DIY Graphic Brushstrokes Hand Painted Wallpaper from Lemon Thistle is fresh and crisp with its white and green palette: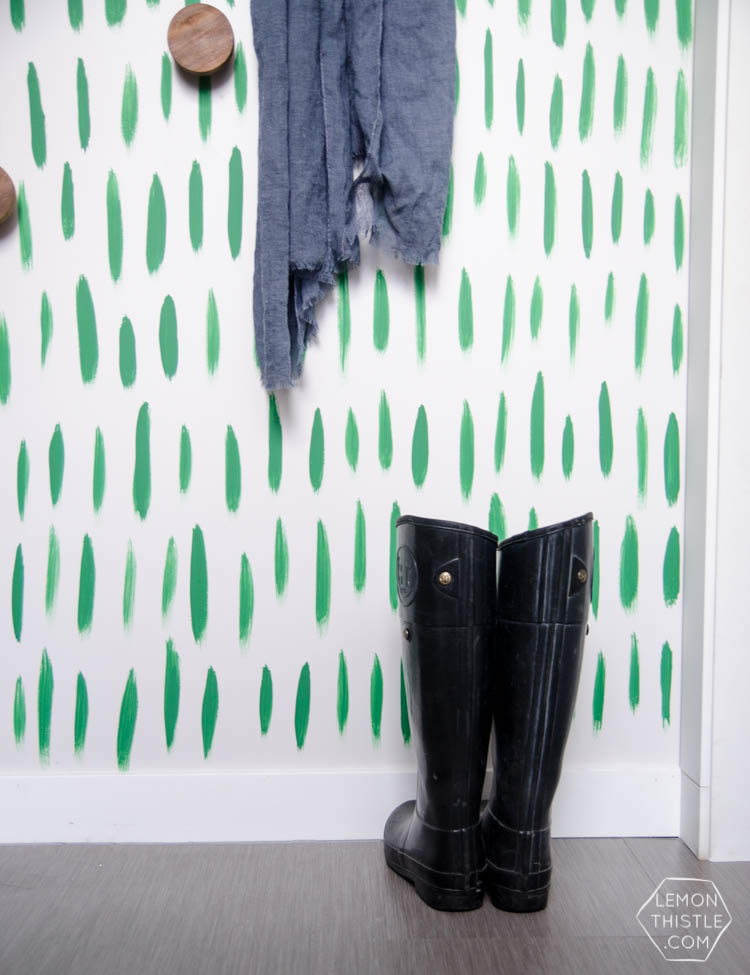 The hand-drawn look is a popular one, as it allows for a fluid feel that rebels against rigidity and precision (which can be intimidating when it comes to DIY projects). Opting for a stencil to guide you is a great choice! This Greta Hand Drawn Herringbone Wall Stencil from Stencils Lab has a Scandinavian vibe: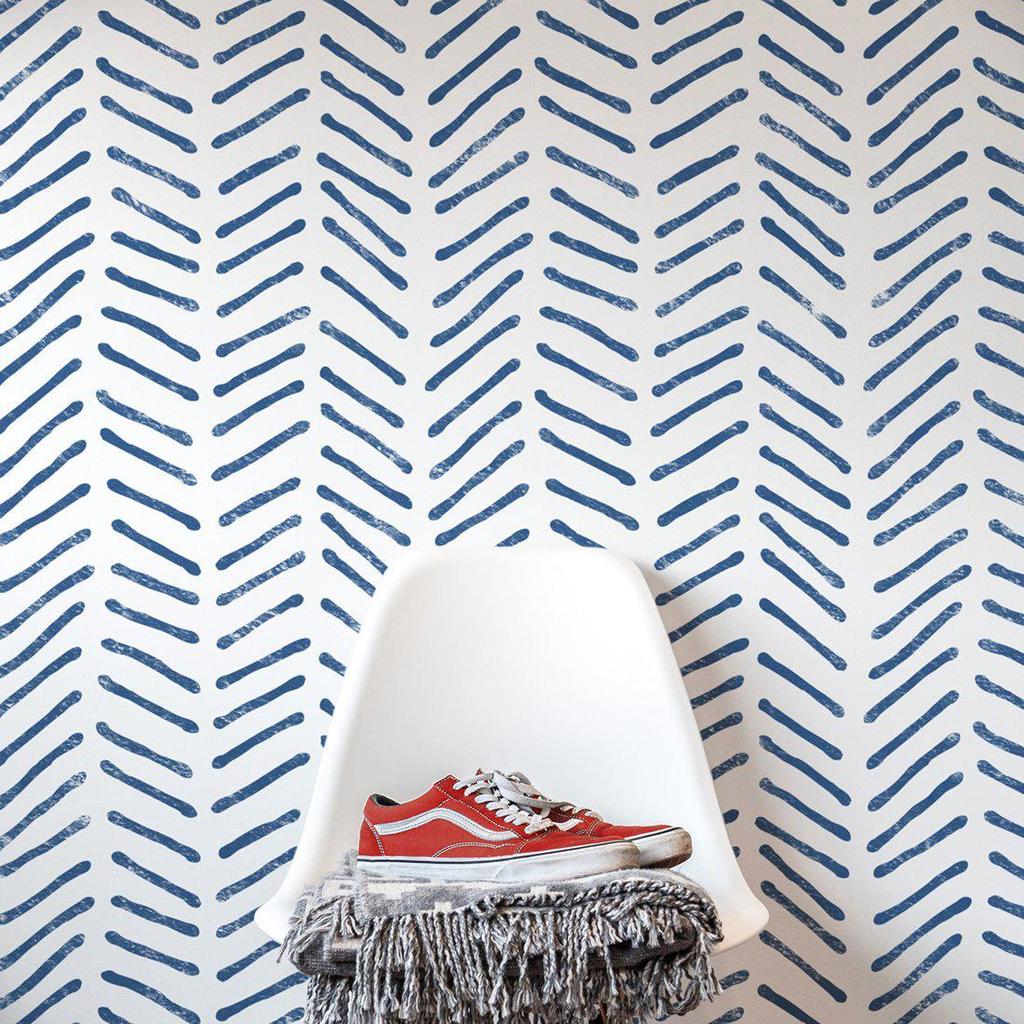 For a bolder pattern, try large symbols, as shown below in a nursery painted by A Beautiful Mess blogger Laura Gummerman. The look is unique, child-friendly and eye-catching: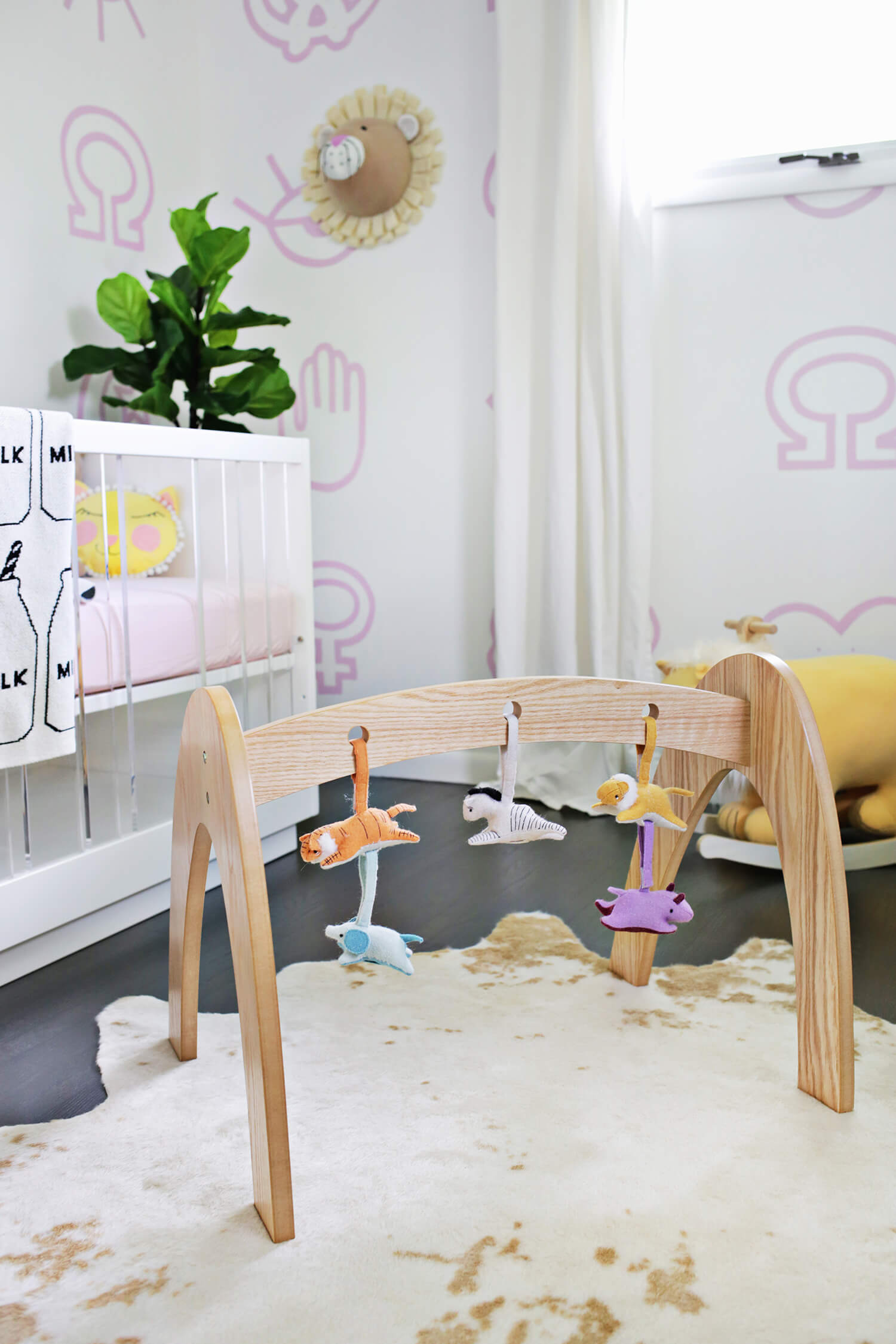 We're also fans of this eye stencil "wallpaper" pattern created by Laura for her guest bathroom. Check out all the DIY details at A Beautiful Mess: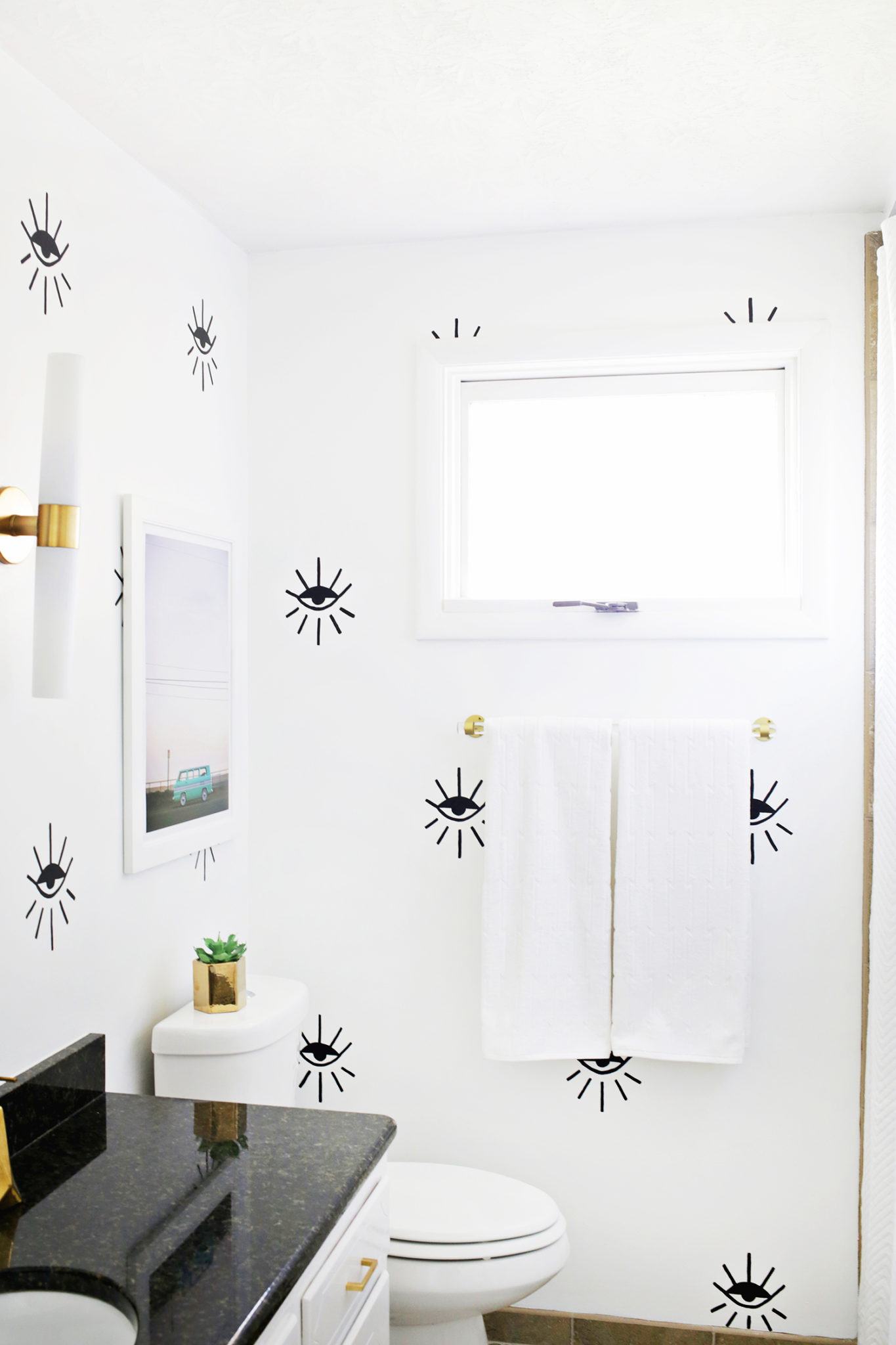 Statement Tile
Tile on walls, tile on the floor. The more interesting, the better! Many a design blogger has used the powder room as an opportunity for adding a bold pop of personality to the home. Take this gorgeous bathroom from Studio DIY, complete with Hex Clip floor tile and that oh-so-vibrant Secret Lagoon tile, both from Clé Tile. Details and more at Studio DIY!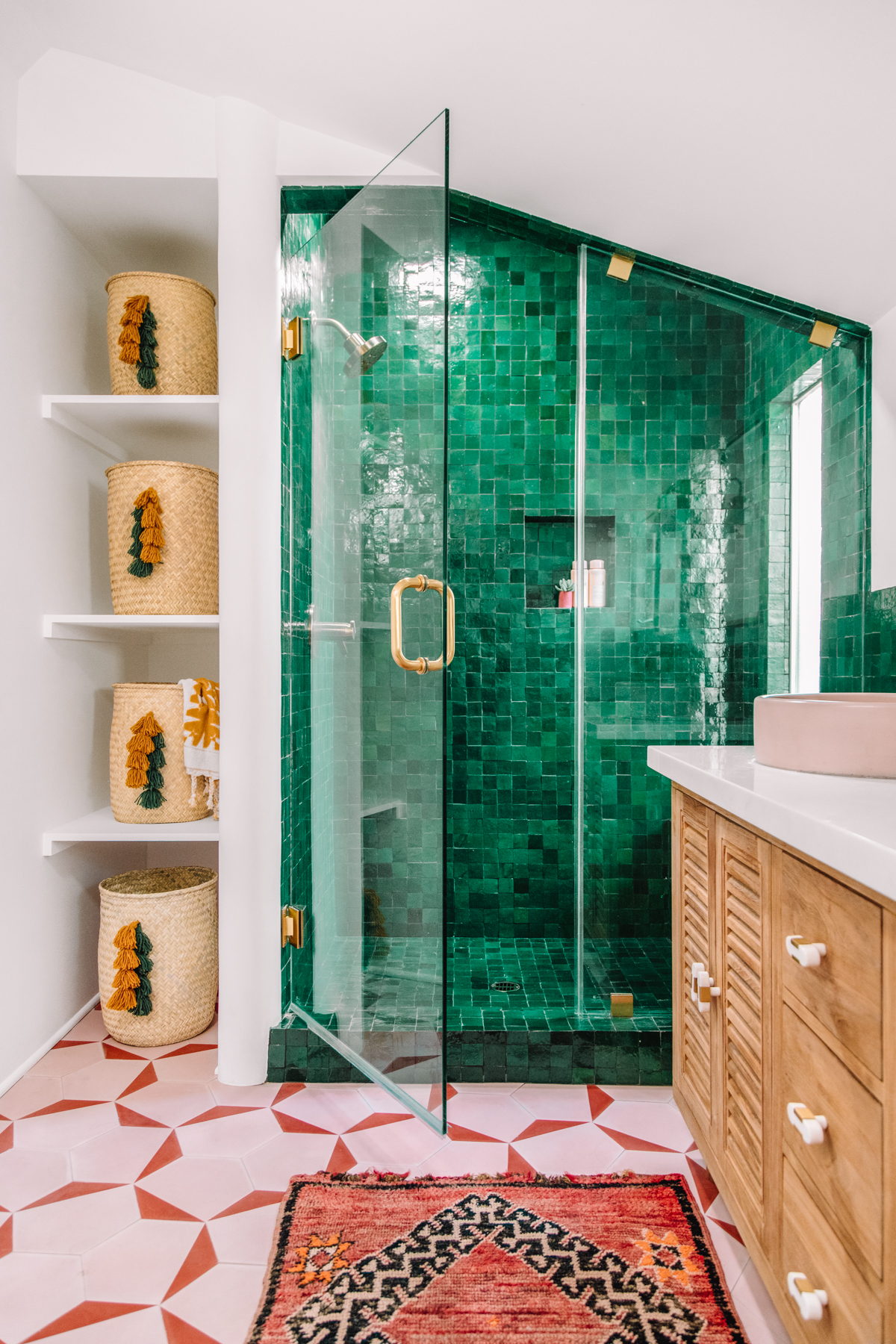 When it came to renovating the powder room of Camille Styles' studio, hexagonal floor tiles by Popham Design (available at ANN SACKS) were the standout feature of choice! Note the range of hues, as well as the way the design creates an instant sea of color in a fresh, white space: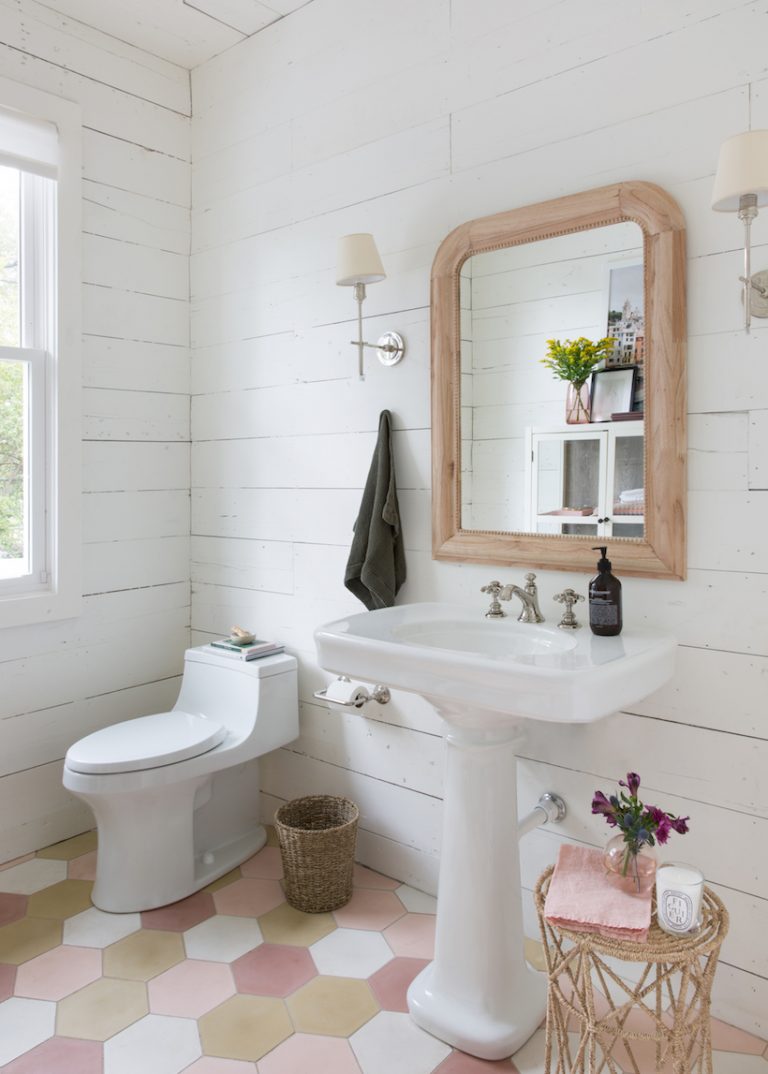 Boldness doesn't have to come from radiant colors or eye-catching patterns. Sometimes the drama can happen within the tile itself! The blue tile featured below (from Pratt & Larson) includes a striking variation in tone, which only adds to the beauty of the space. Details at Emily Henderson: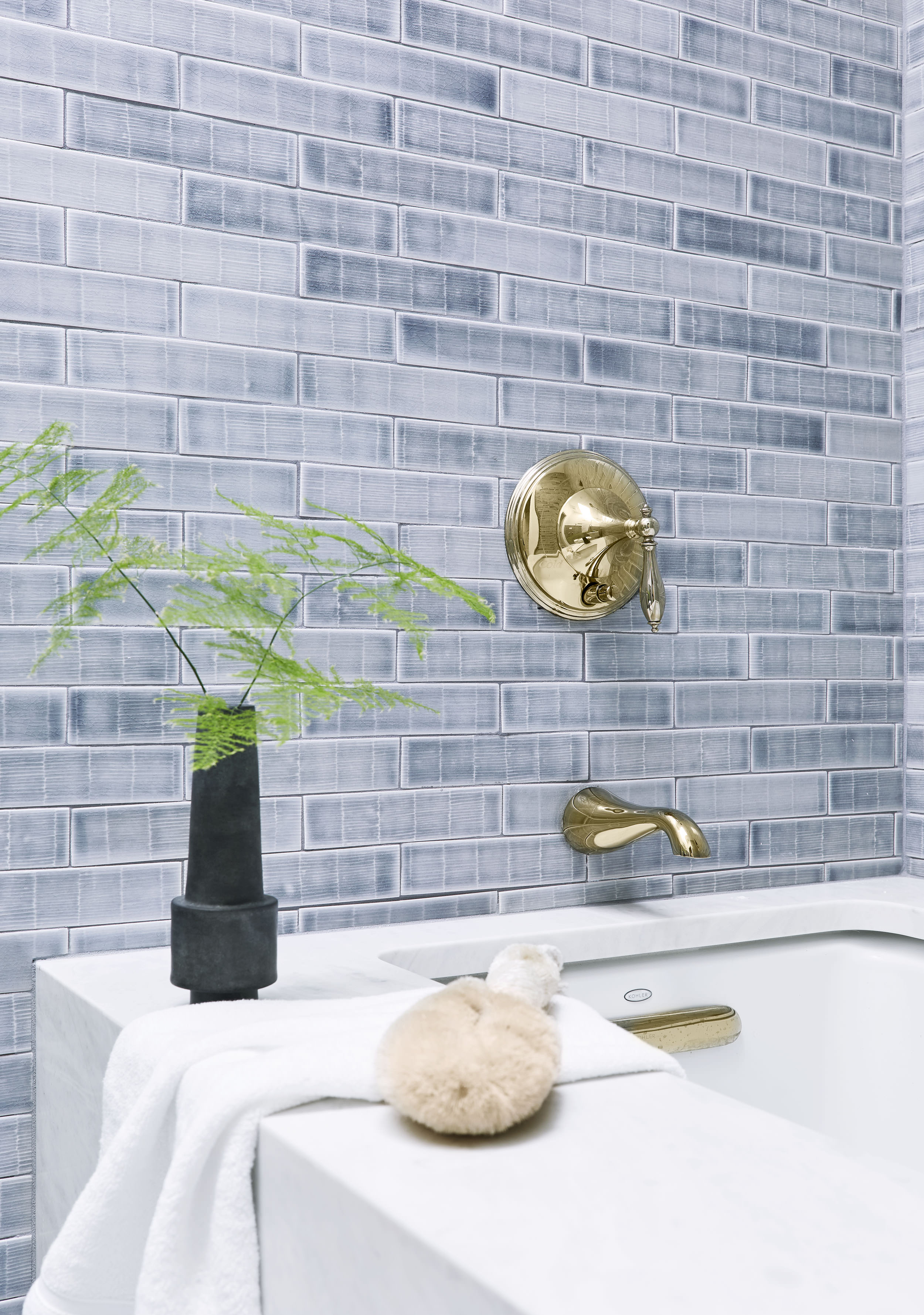 Large-Scale Wall Hangings
Wall hangings are perfectly on-trend, and you can purchase exactly what you want or craft your own to honor your preferences and your budget. If you want to dabble in the realm of DIY wall hangings, the fabulous project below is a great place to start. It only takes a few hours, and the end result packs a powerful punch. Cotton brush fringe creates the lines and texture, and a flatweave rug serves as the perfect anchoring backdrop. Get your glue gun and go! Check out all the details at Studio DIY.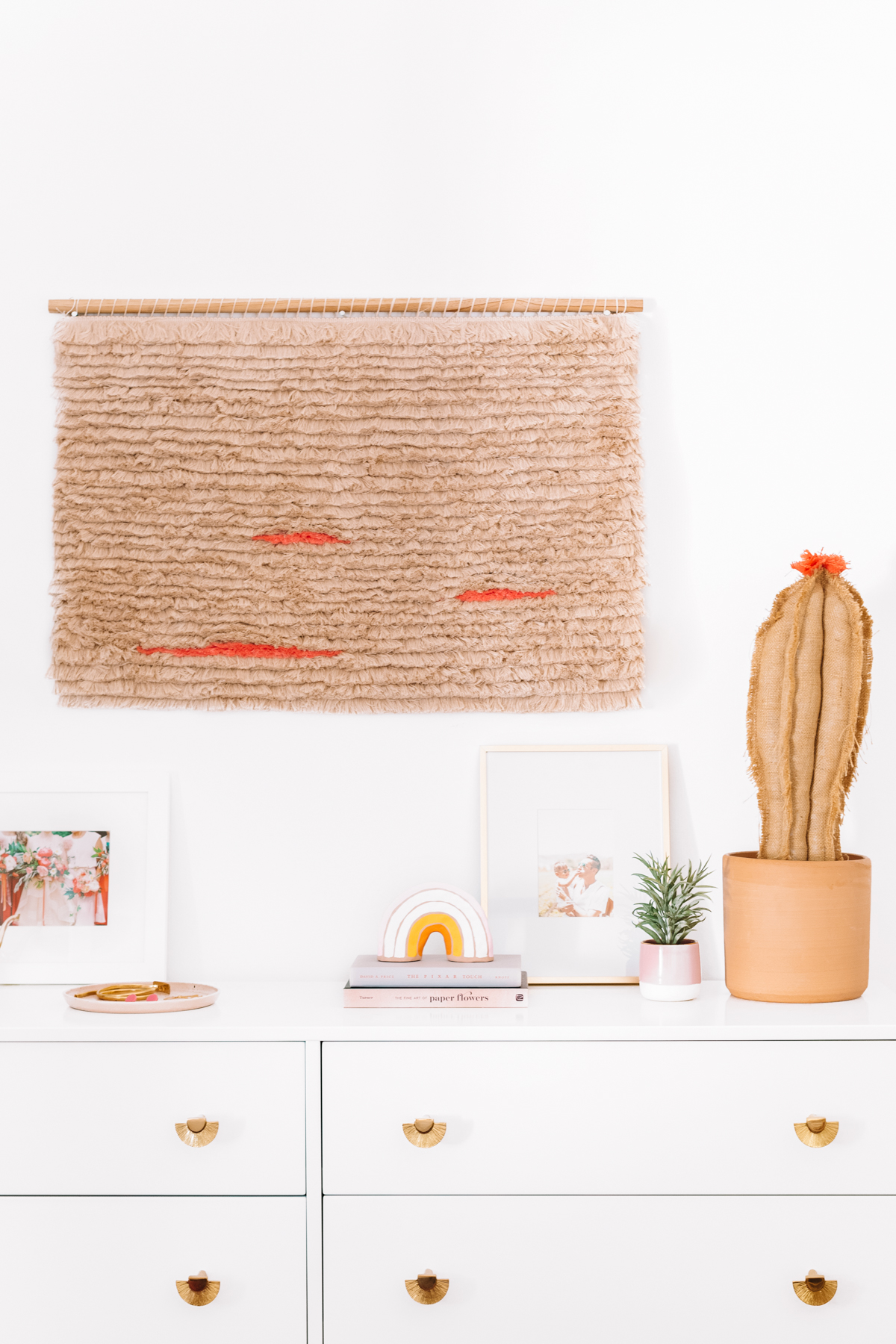 This latch hook wall hanging project from Honestly WTF showcases plenty of tiers, texture and tones. It's commands attention, and you just might be tempted to brush it!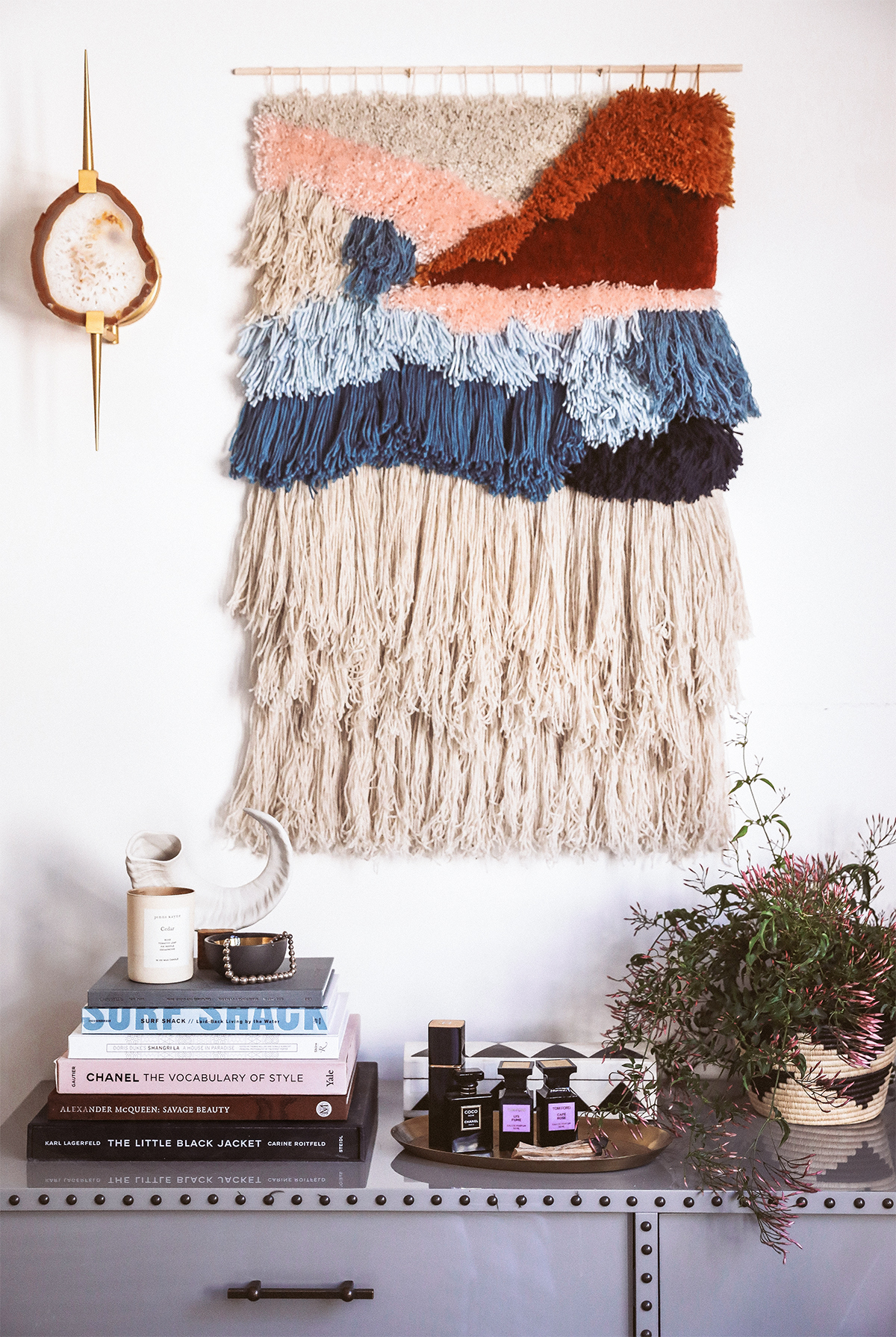 As you can see, even wall hangings in neutral tones make a big statement. Below, the bedroom of Mandy Moore and Taylor Goldsmith features macrame artwork (by Sally England) over the bed. [photo from Architectural Digest]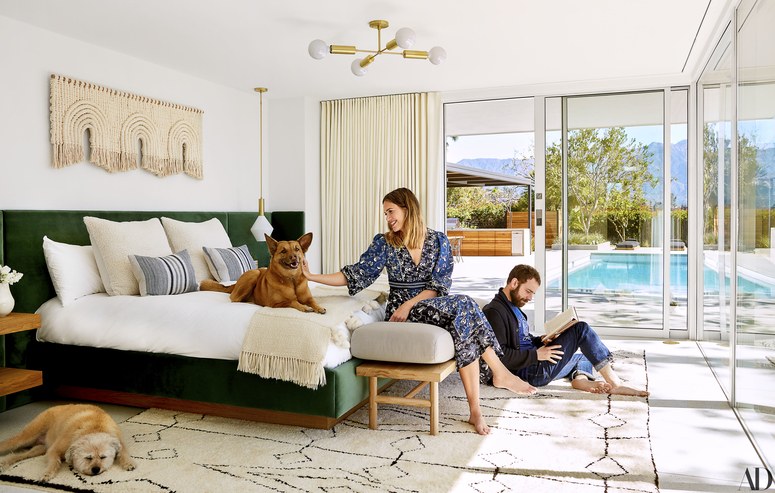 Grand Greenery
Regardless of the season, sprawling arrangements of flowers and greenery continue to pop up in the product photography/catalogs of our favorite brands. In fact, all of the eye-catching greenery featured below is displayed in modern vase offerings from CB2. Using a range of colors, forms and textures adds interest to your arrangement, as shown in this first image highlighting the Aspect Glass Vase :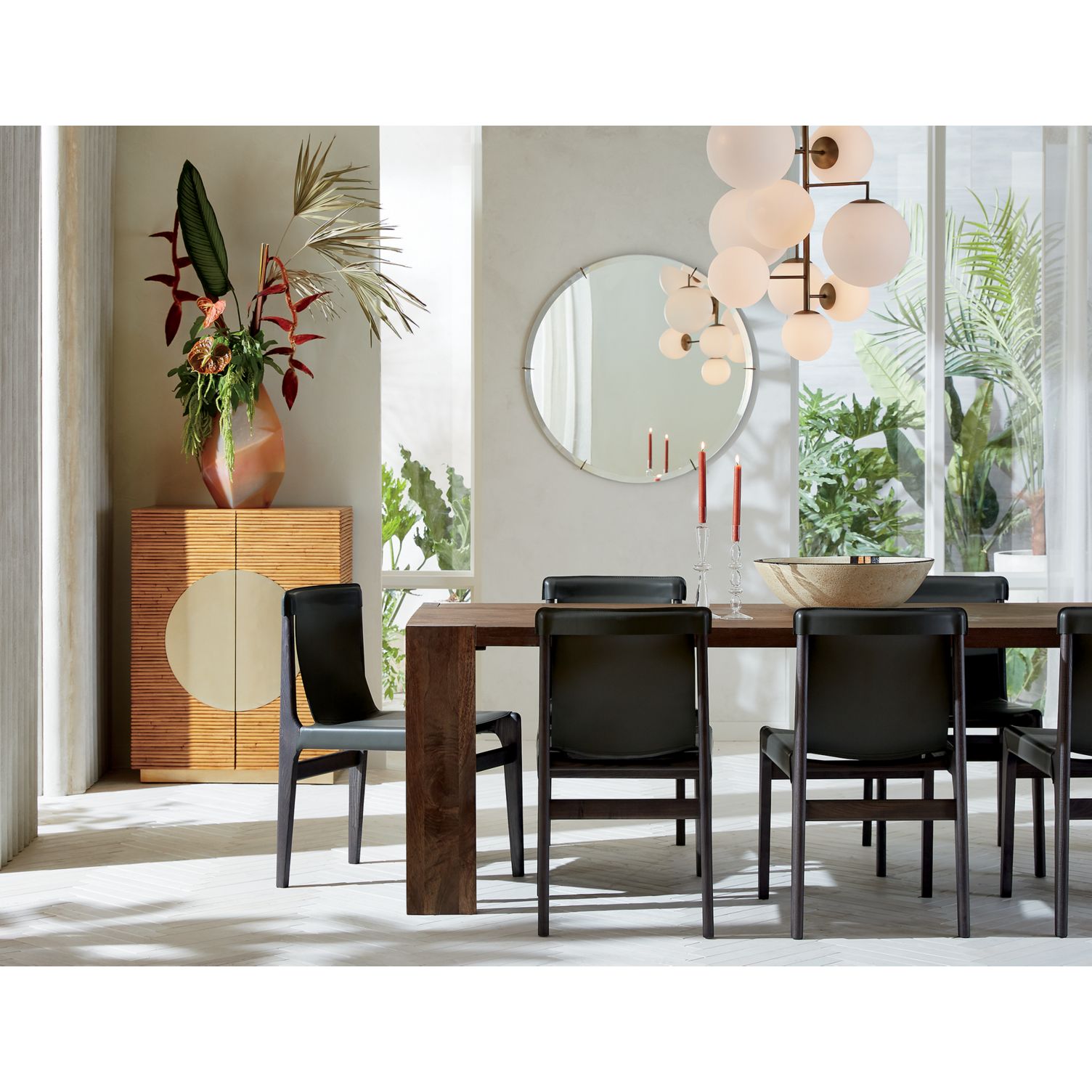 While the Celia White Vase may not be a large piece, nothing should stop it from holding tall tropical fan leaves! Bonus points if you display your arrangement on a marbled pedestal table: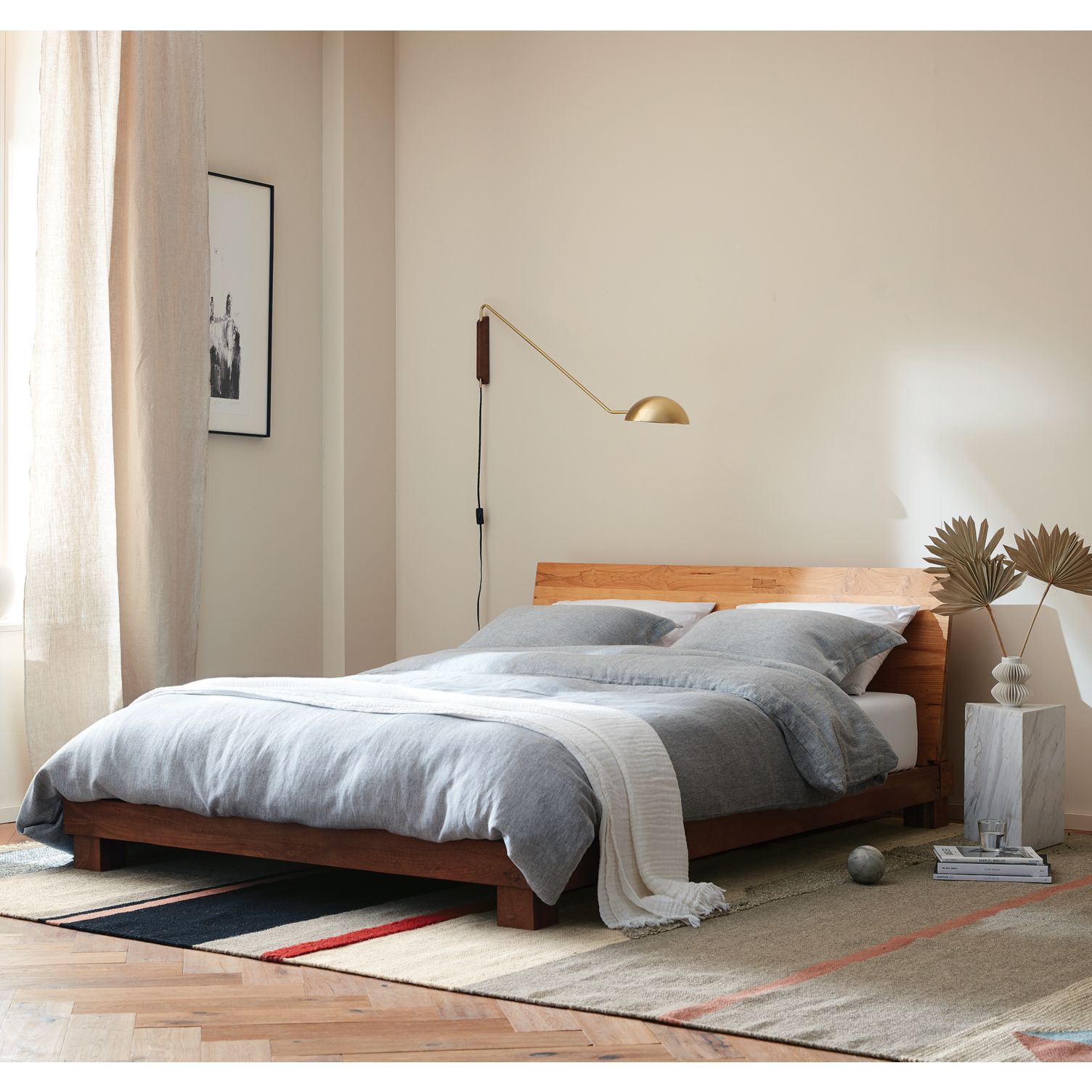 There's fluidity in the form and swirling of CB2's Surge Black and White Glass Vase. With so much design goodness in the piece itself, keeping it simple with the arrangement of greenery is key. Yet simplicity doesn't mean scaling back on size! The larger the tropical leaves, the better: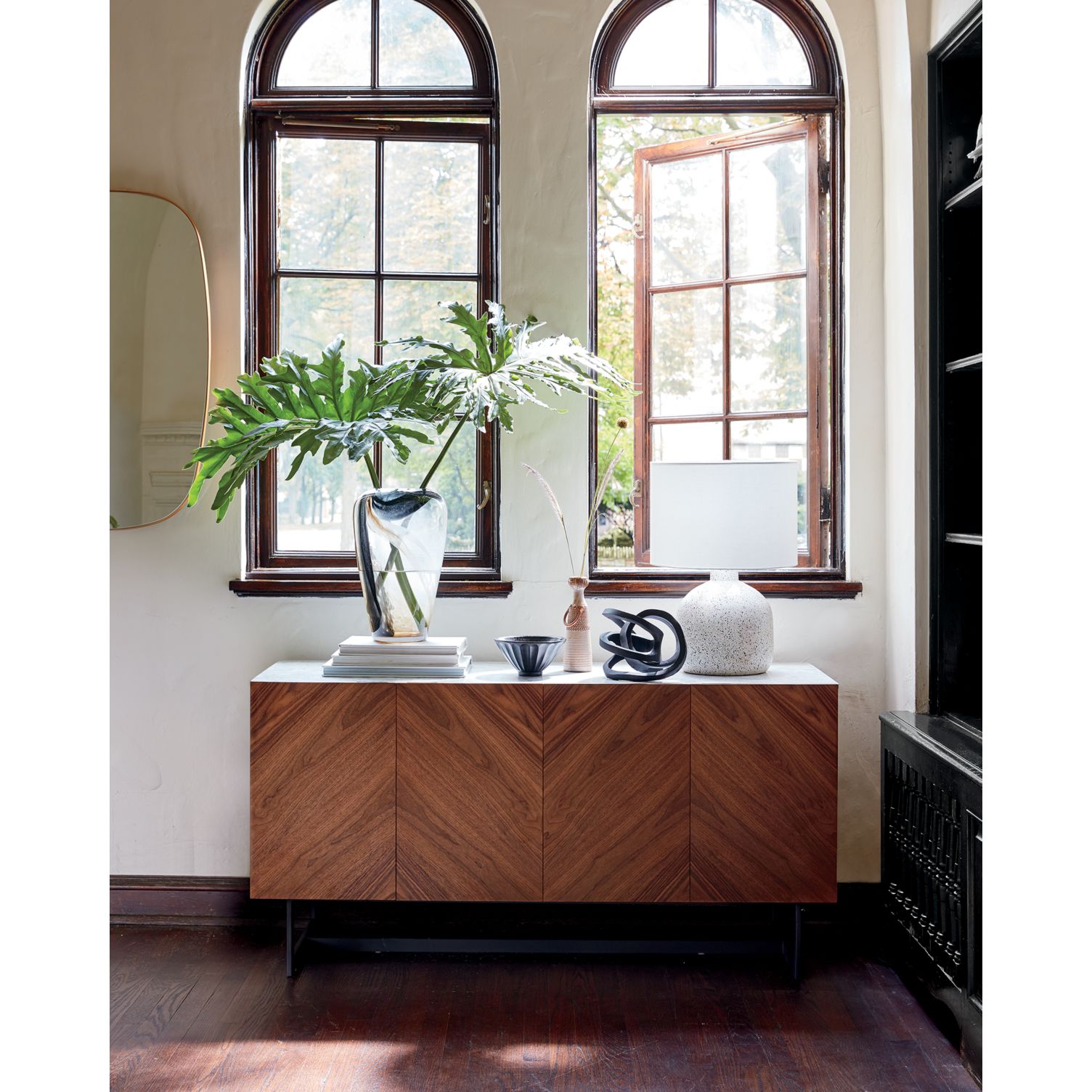 When it comes to adding a bold statement to your home, we hope today's post has proven there's no project too big or small! Whether you have a few hours or a few weeks to get the job done, embrace the challenge and make it grand. Happy decorating, and thanks for reading!