The last couple of decades have seen a drastic change in work culture and the idea of boring, repetitive cubicles has been dumped in favor of a more exciting office. But an even more significant change comes in the moving of workplace to home with more and more people starting to avoid the daily commute and work from the confines of their house. That shift has only been hastened by the recent global pandemic and now almost everyone seems to have turned some room in the house or a small corer into dedicated home office. Even though it is colors like white and blue that are frequently used in the home office, today we have turned our focus towards black!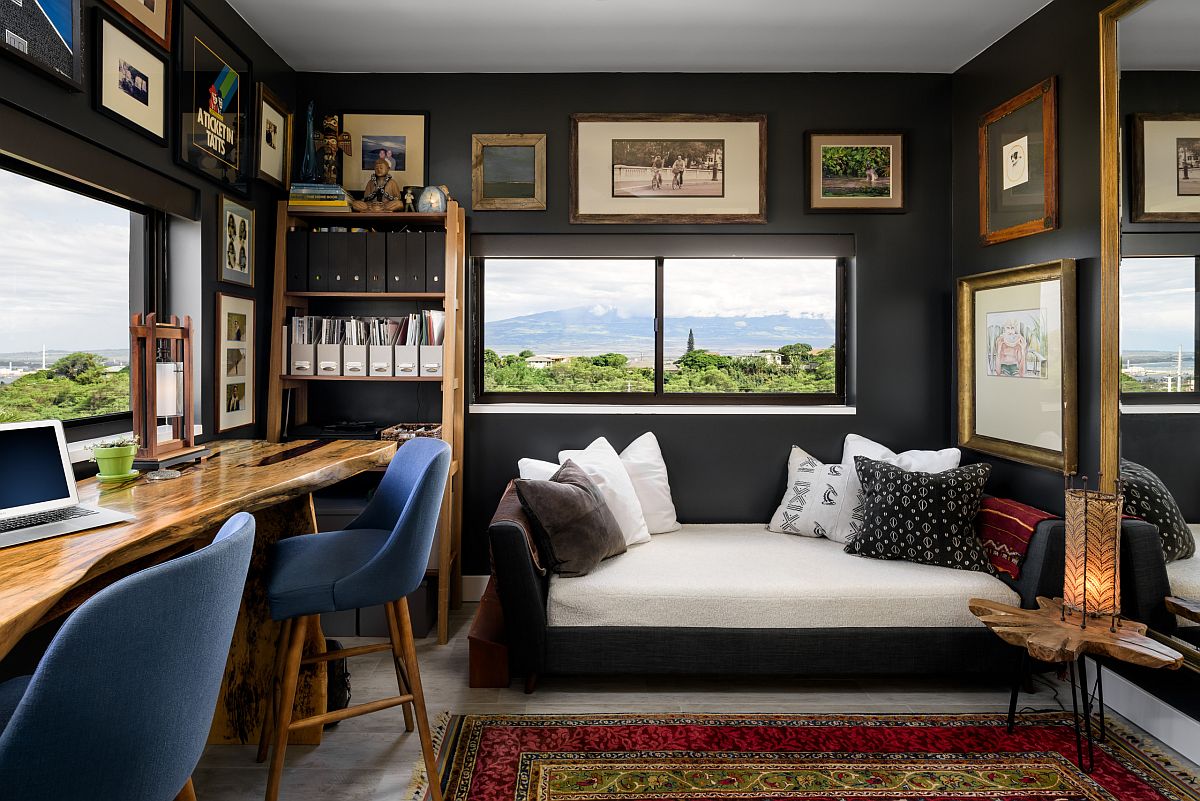 Black home offices are just as delightful, charming and efficient as their counterparts in lighter, neutral hues. But they bring an added air of sophistication to the space and they also allow you to fashion a space that is a touch different from rest of the house. You will be amazed to see how well this color works in contemporary home offices and the refinement it brings to even the most mundane of rooms. Cuttings across styles and sizes, this is a look at the best black home offices around –
Balance Between Light and Dark
If you are someone who is a little apprehensive about using too much black in the home office, then we suggest you start with a look that is more 'black and white'. Black and white home offices that tend to veer more towards black allow you to try out the dark hue without committing to it fully. Another approach that is 'more black than white' in here is to add white carpets, rugs and drapes to a home office with black walls. Once again, you are creating a balance between light and dark elements while giving wiggle room for a change in accents down the line.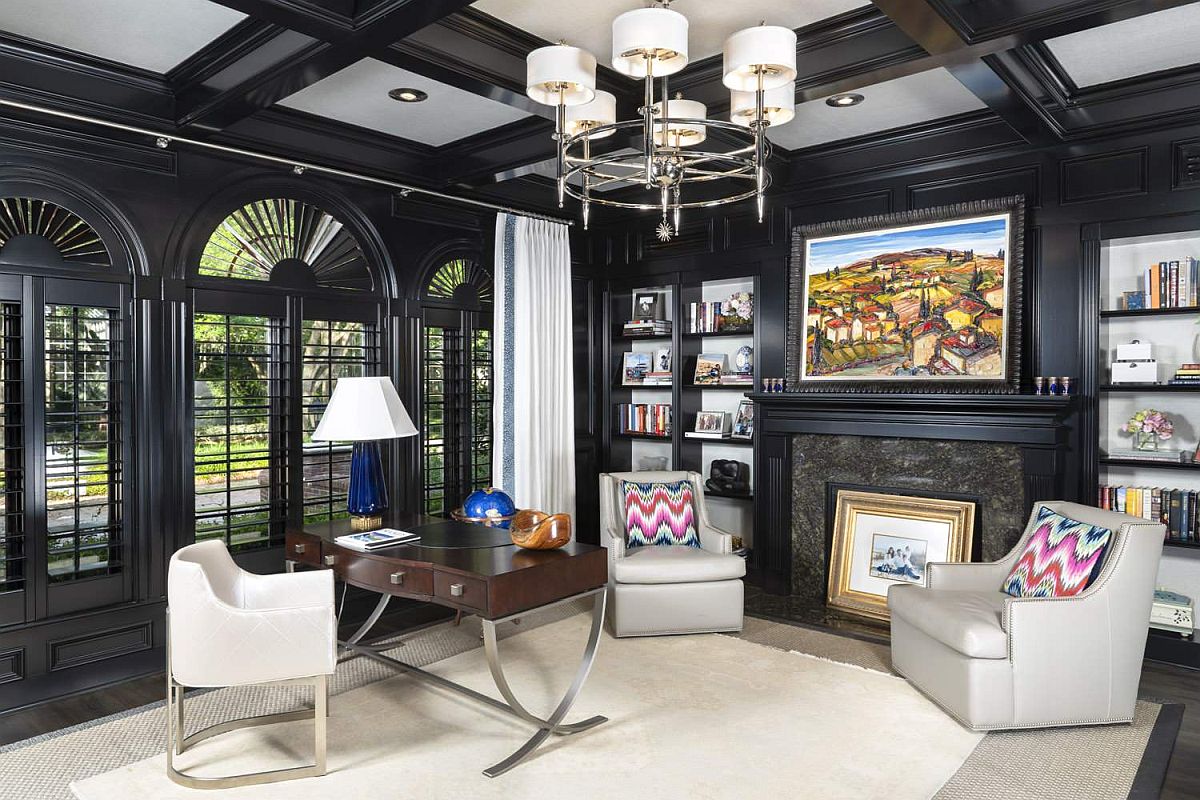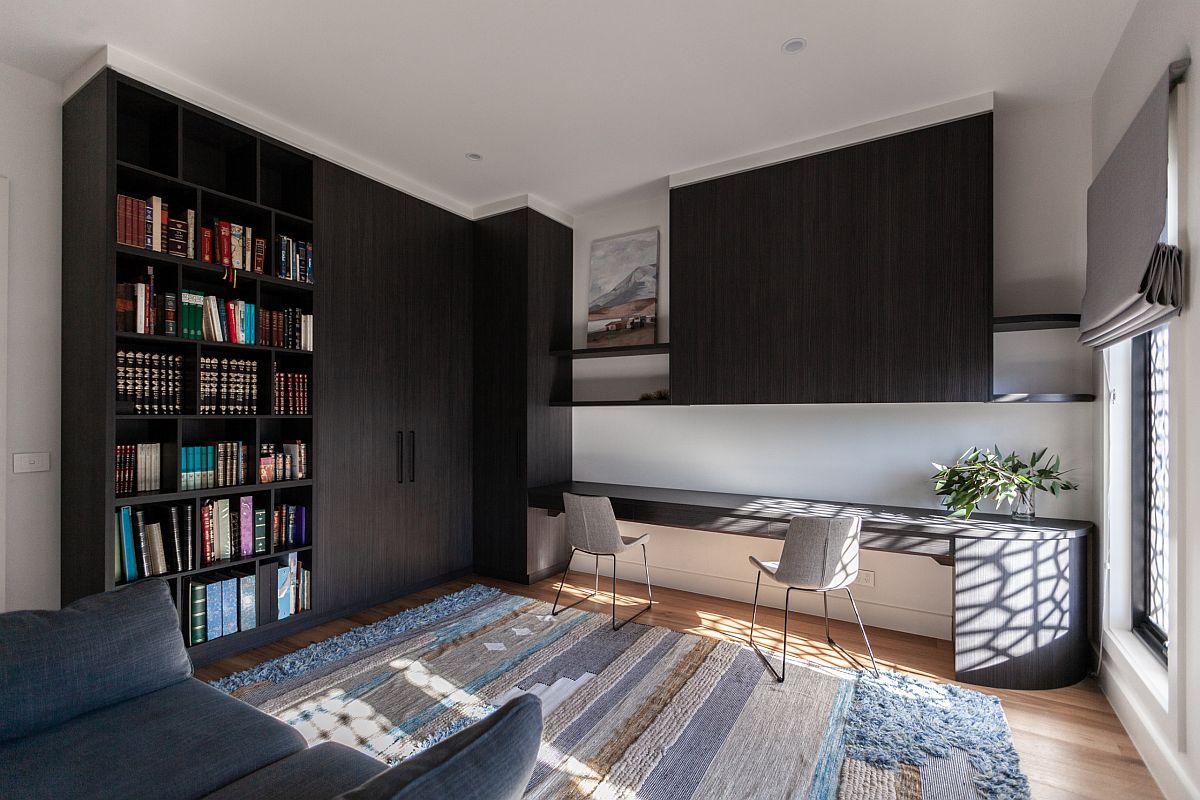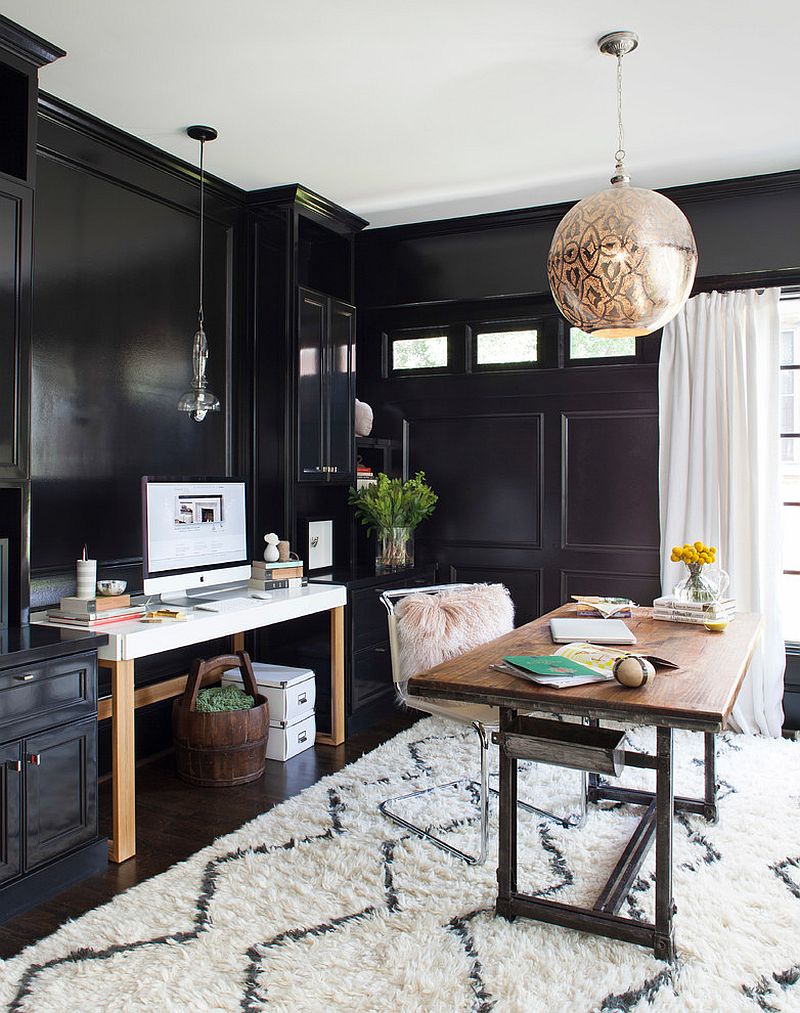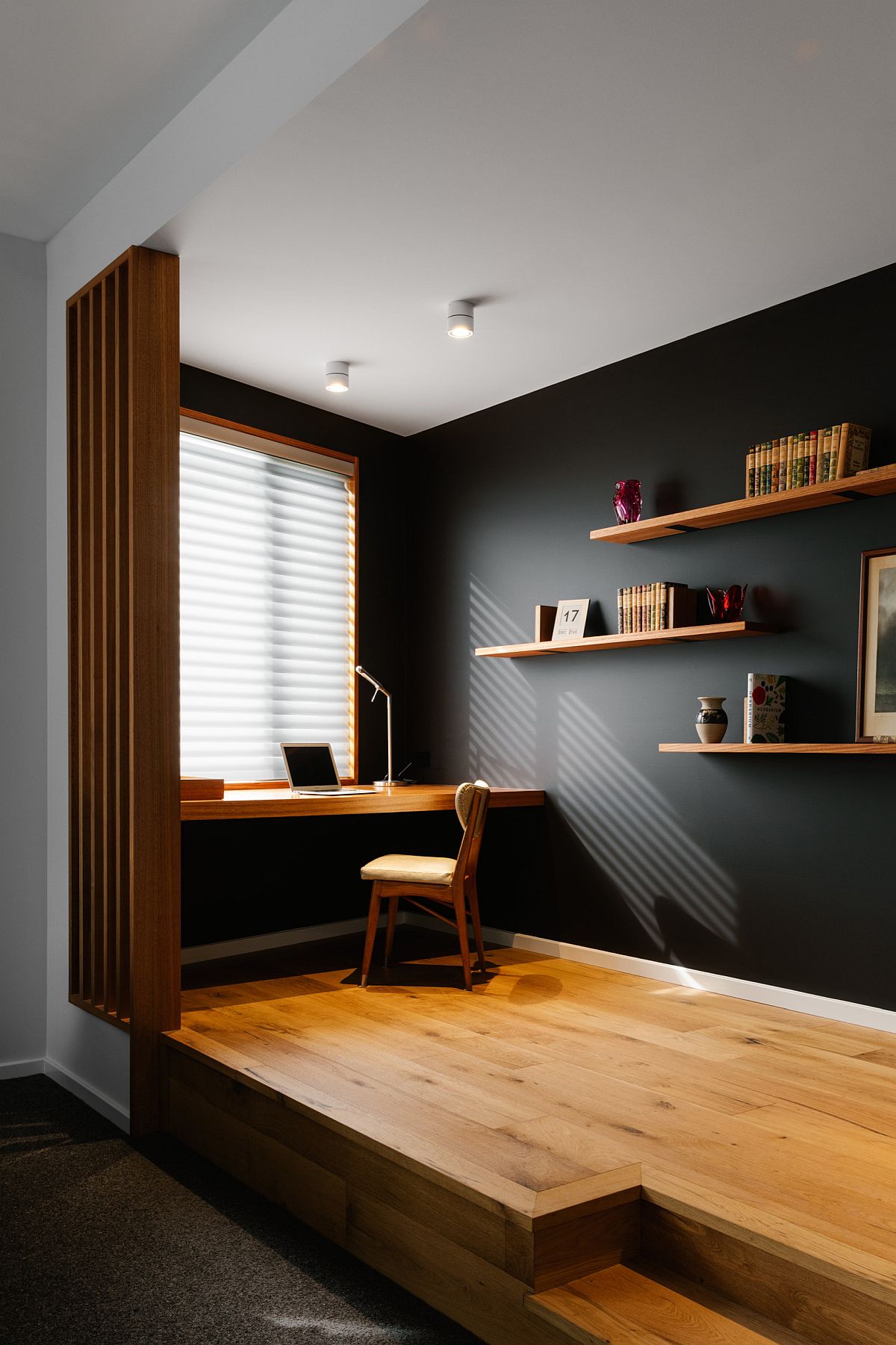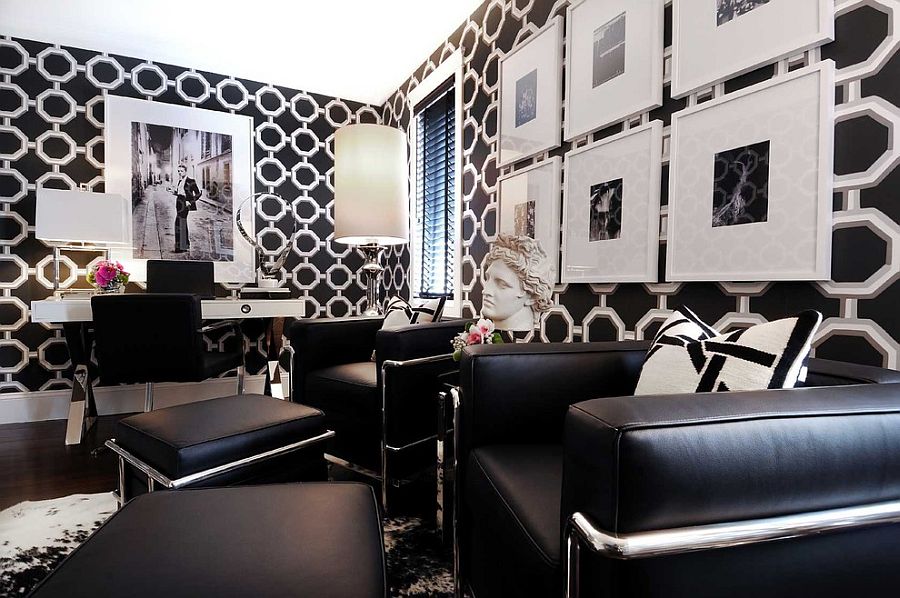 Finding a Style You Love!
One of the many advantages of black, much like white, is that you can use it with almost any decorating style with ease. Textured black walls are perfect for industrial, farmhouse and rustic home offices while more polished black finishes fit in with modern, Scandinavian and contemporary styles. Beyond black walls, you can also add a work desk in black and cabinets in dark wood also ensure that you have a dashing home office with a curated look. With black walls, switching between styles is easy as well and a simple change in furniture can turn a modern Scandinavian or farmhouse space into an eclectic or shabby chic home office!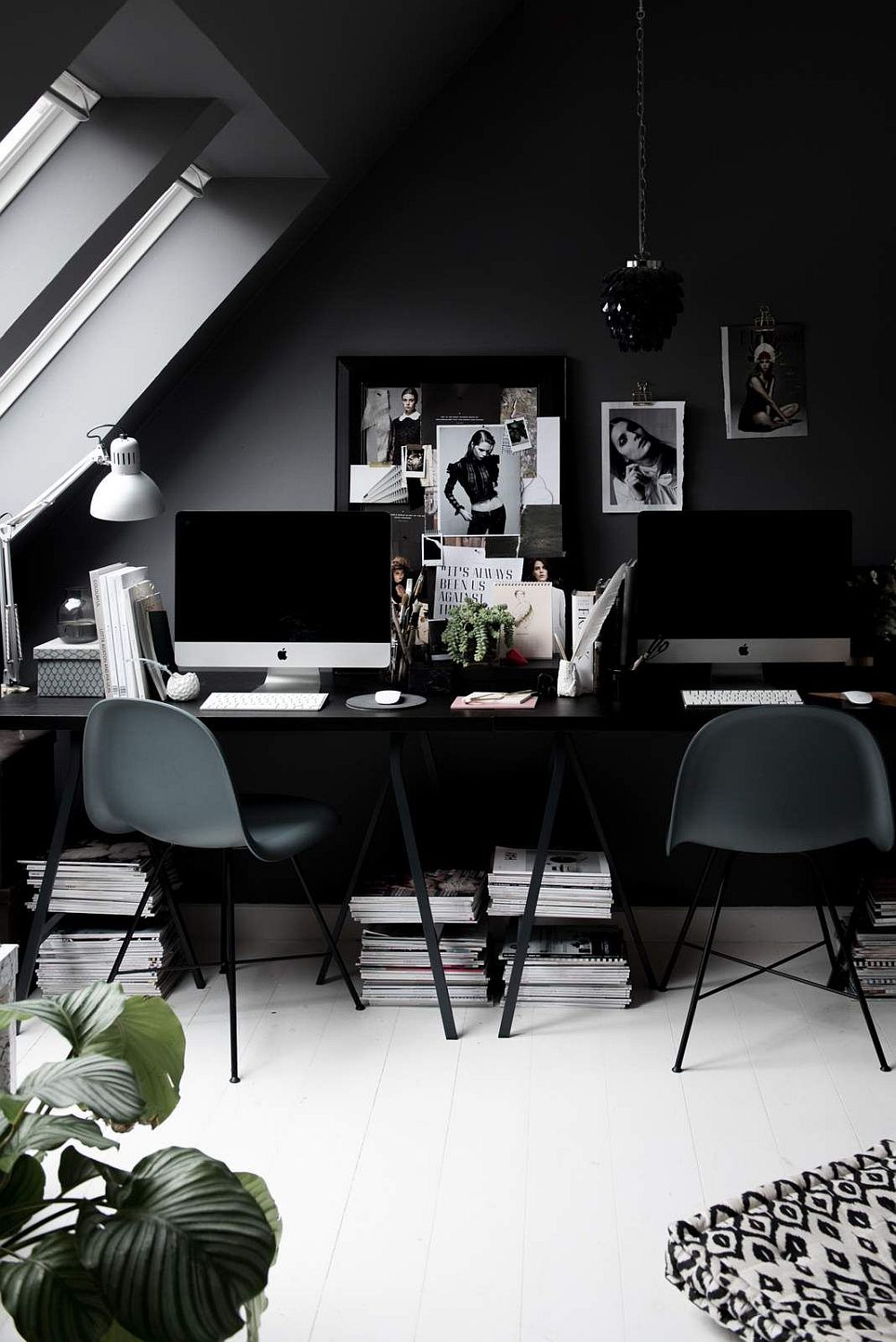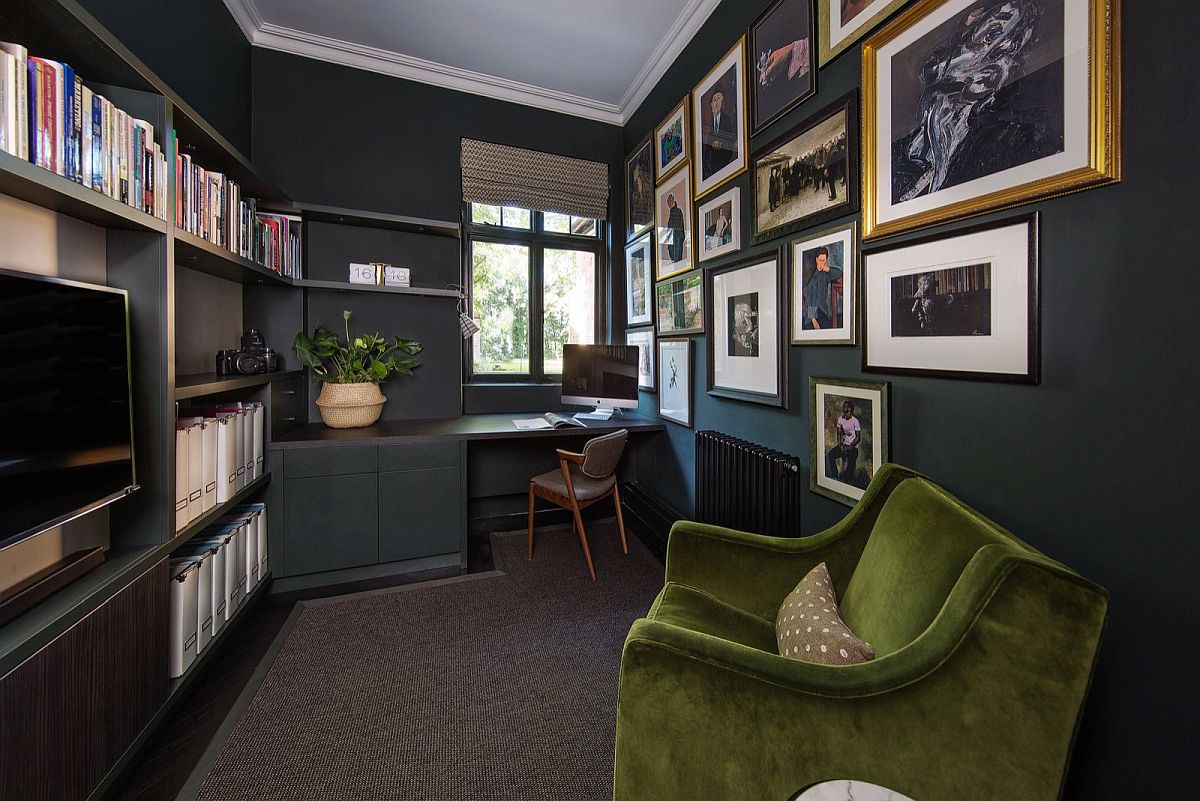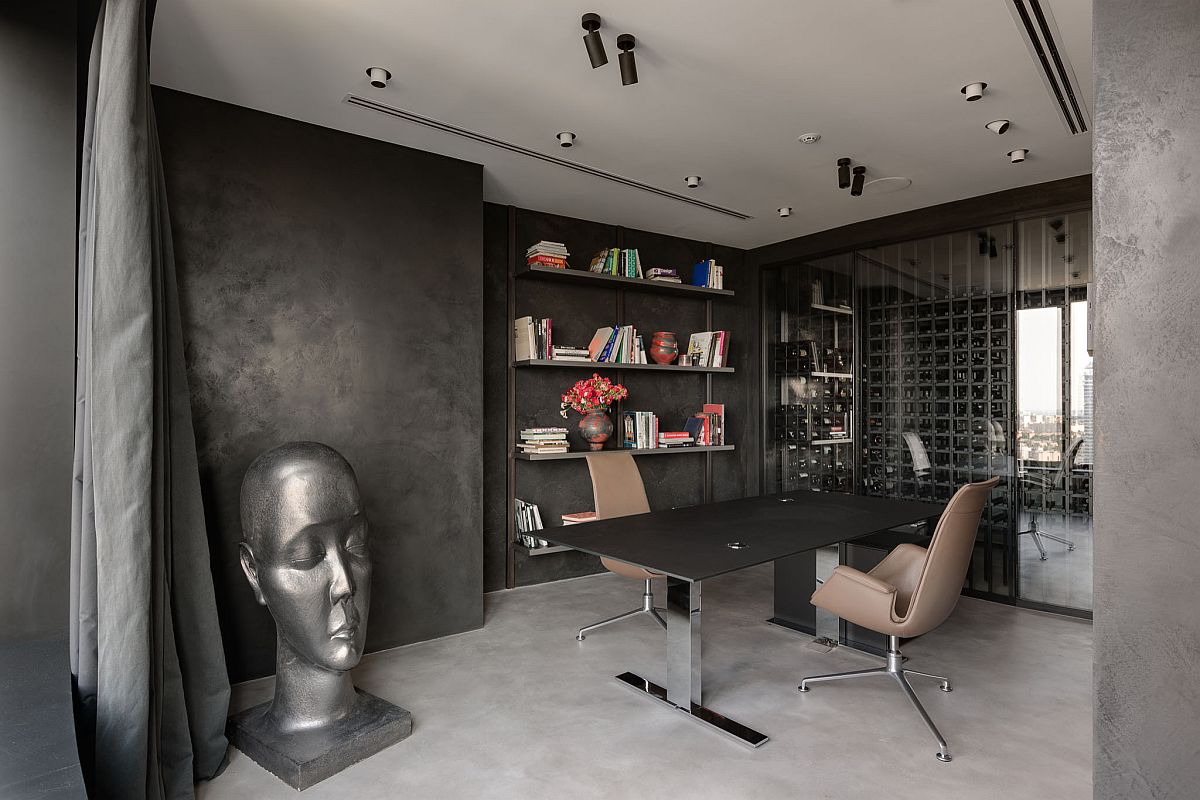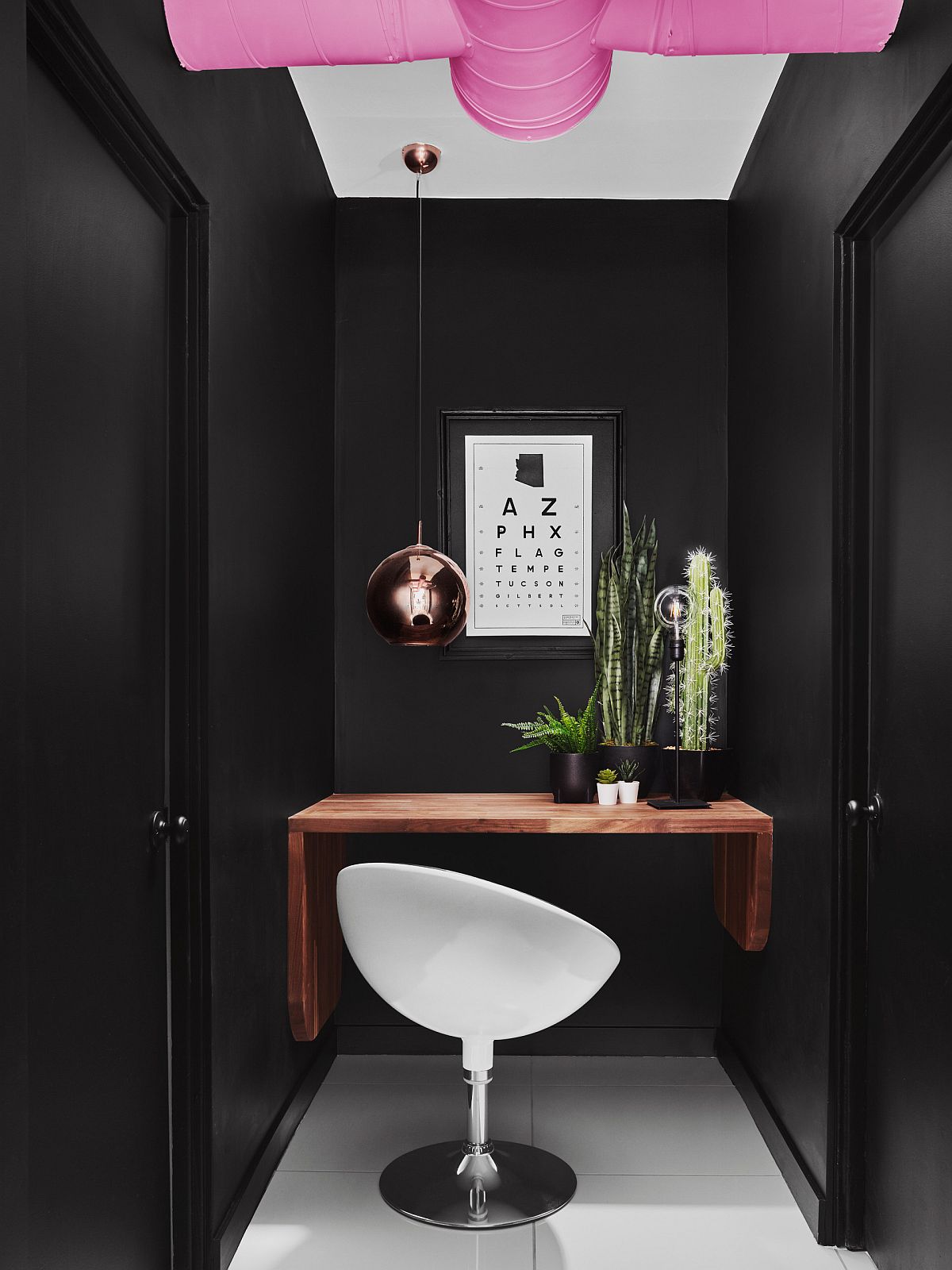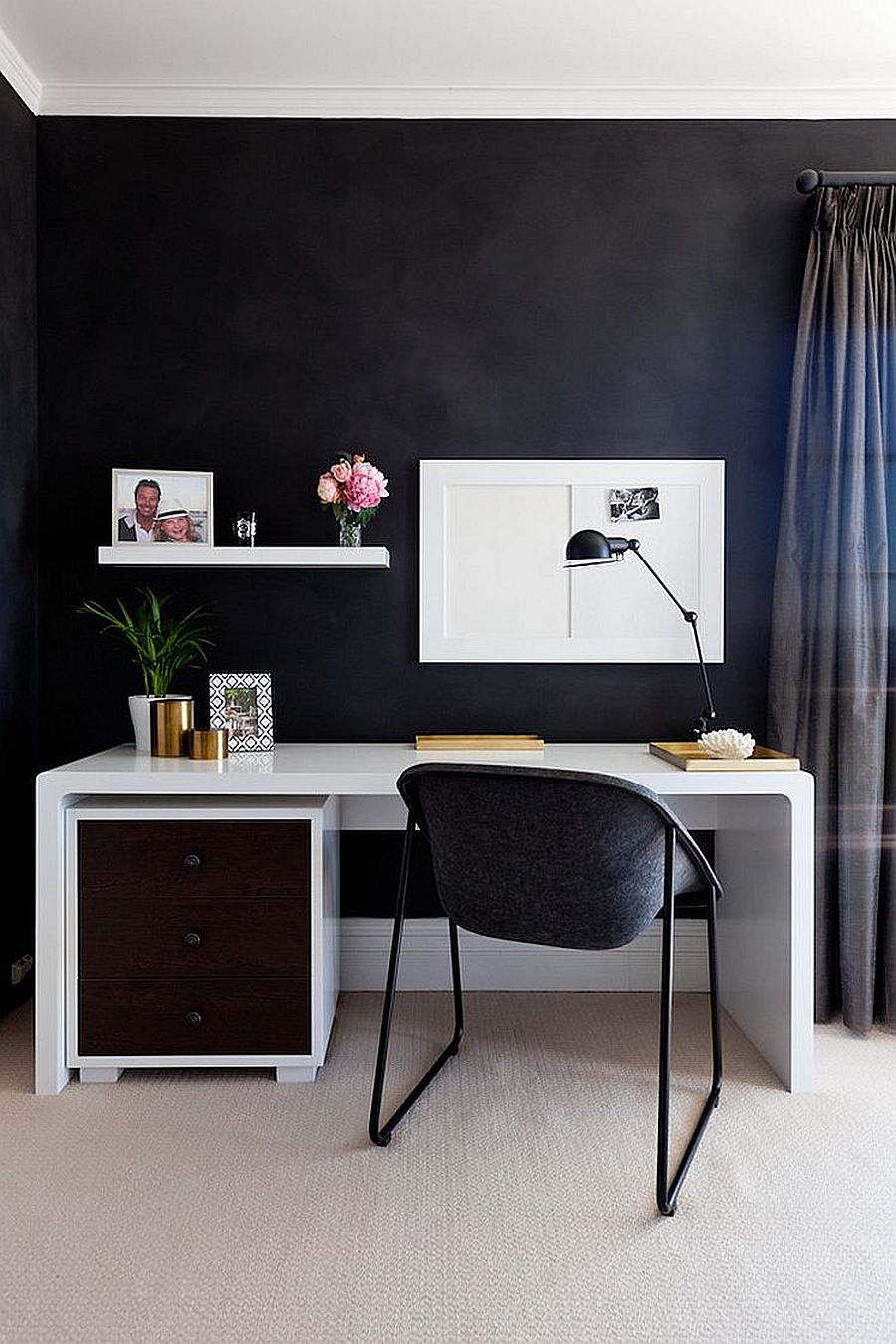 Colors that Go with Black
Once you have decided on giving your home office a black makeover, it is also a good idea to spend some time on choosing other colors that you would want to use in the room. Gold accents along with black are great for a Hollywood Regency-styled glamorous home office while orange adds fall flavor to the black home office. Yellow is another popular color that works well with black almost every time while red and green need to be used in much more sporadic fashion. Dark grays and dark blues tend to blend in with black and are ideal when using a tone-on-tone decorating approach in the office space.