The rugged coast of Big Sur is renowned across the planet for its stunning beauty and enthralling panoramic views of the Pacific Ocean. Nestled in Carmel-By-The-Sea and overlooking the beautiful coastline, the Big Sur Cabin is a lovely weekend retreat that combines a rich past with natural beauty and a modern ambiance. Originally owned by designer-builder Kipp Stewart, the cabin has also hosted the likes of Phillip Johnson and David Whitney in the past. Its latest avatar was crafted by Studio Schicketanz by giving it a breezy overhaul with a new kitchen and bathroom, as well as a smart refurbishment.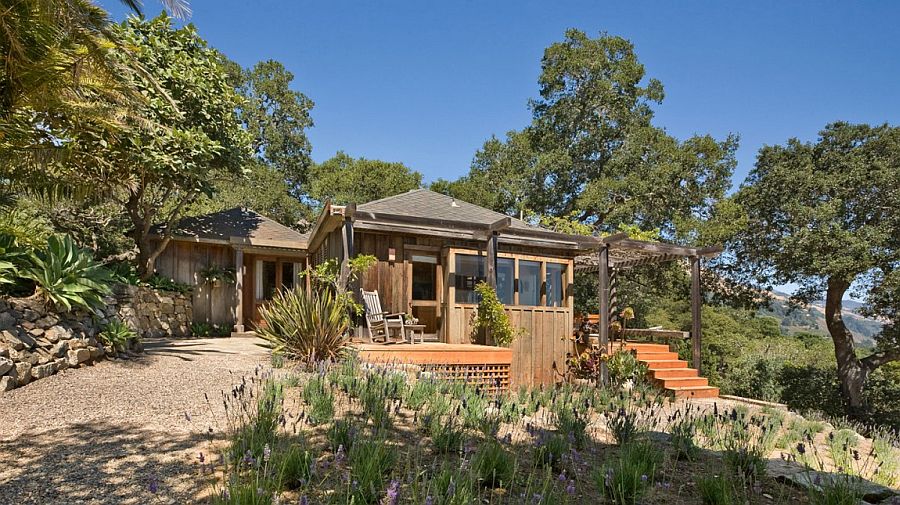 The interior is a beautiful blend of iconic midcentury décor pieces, ingenious lighting fixtures, the personal art collection of the cabin's new owner, and of course, plush contemporary furniture that gives it a comfy vibe. A warm, earthen color palette is used to ensure that the interior seems like an extension of the outdoors while complementing the wooden surfaces perfectly. The living area contains a snug living space with reading nooks and a fabulous kitchen and dining area with stunning ocean views that open up towards the wooden deck outdoors.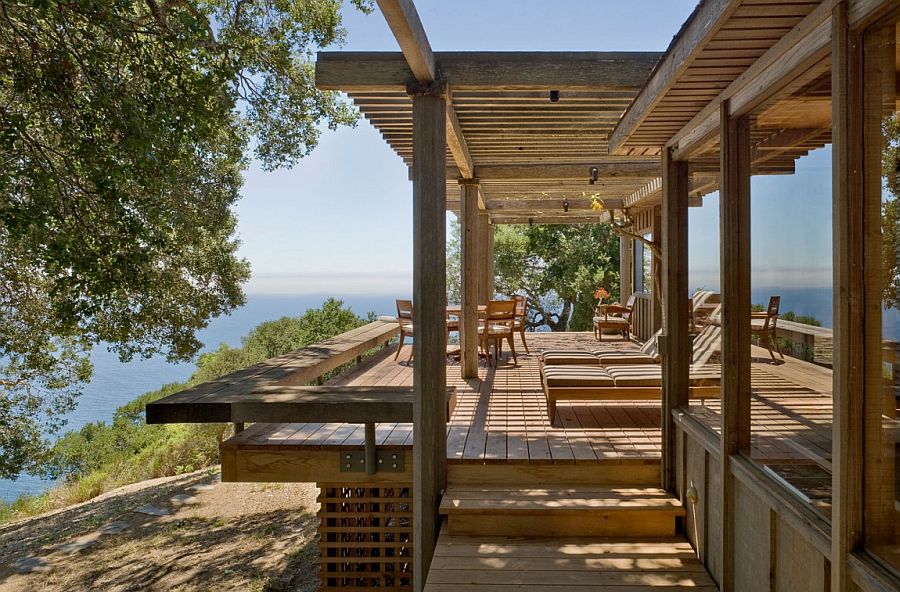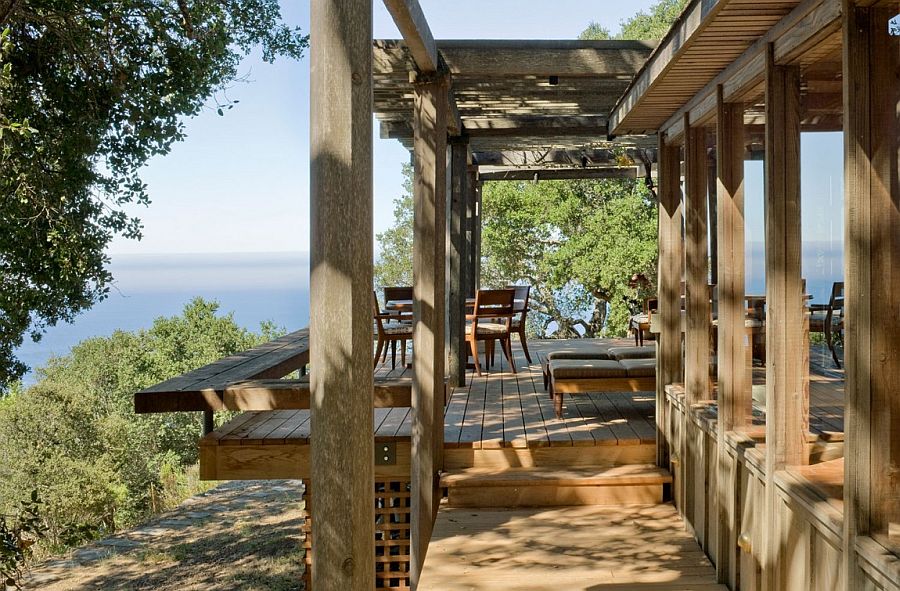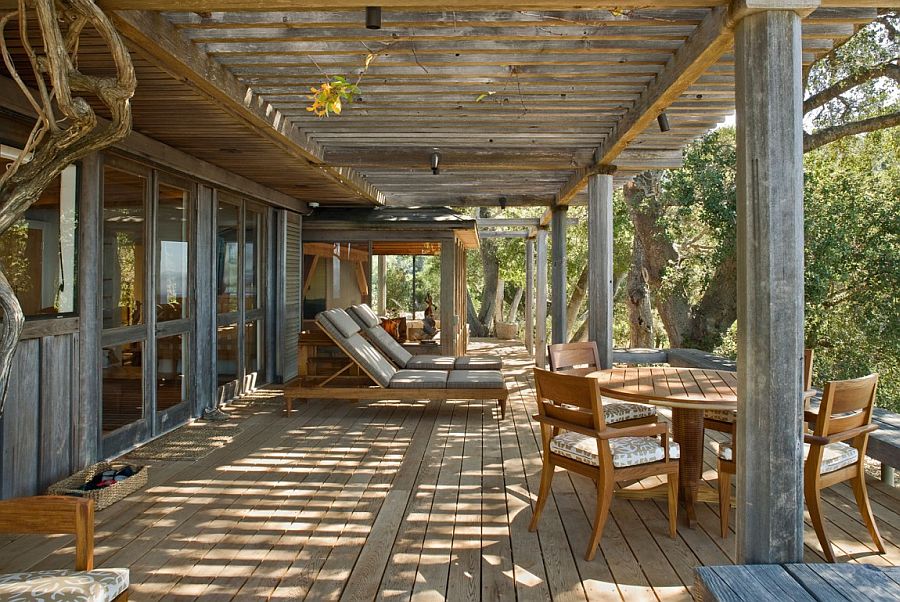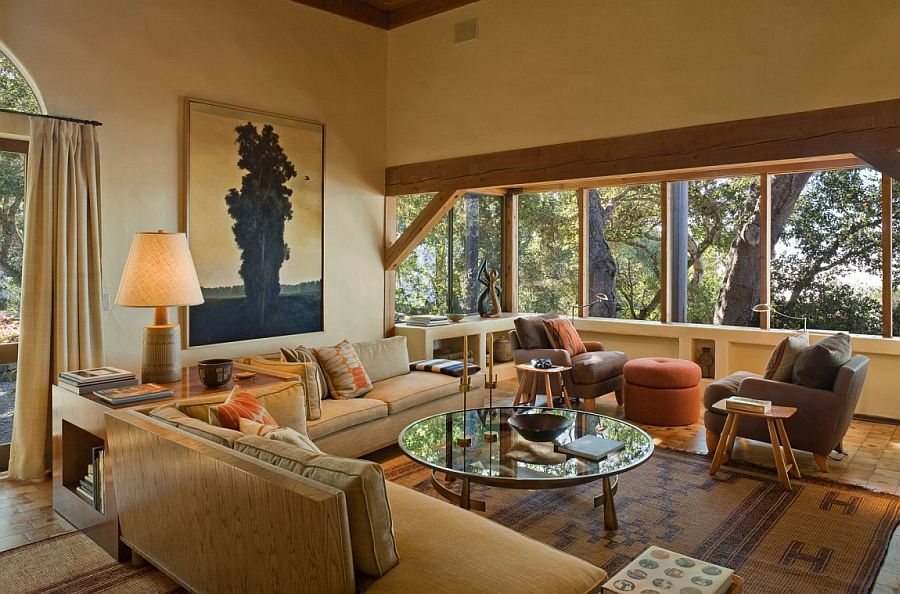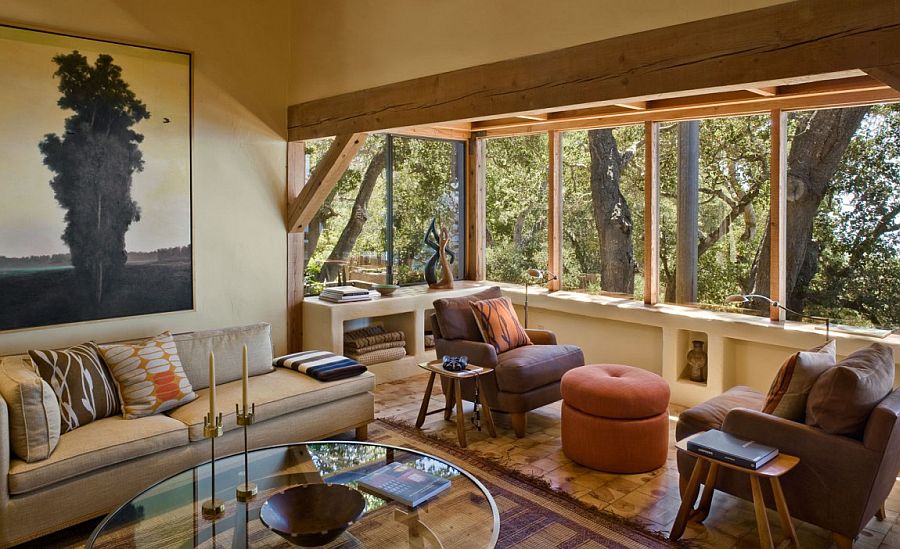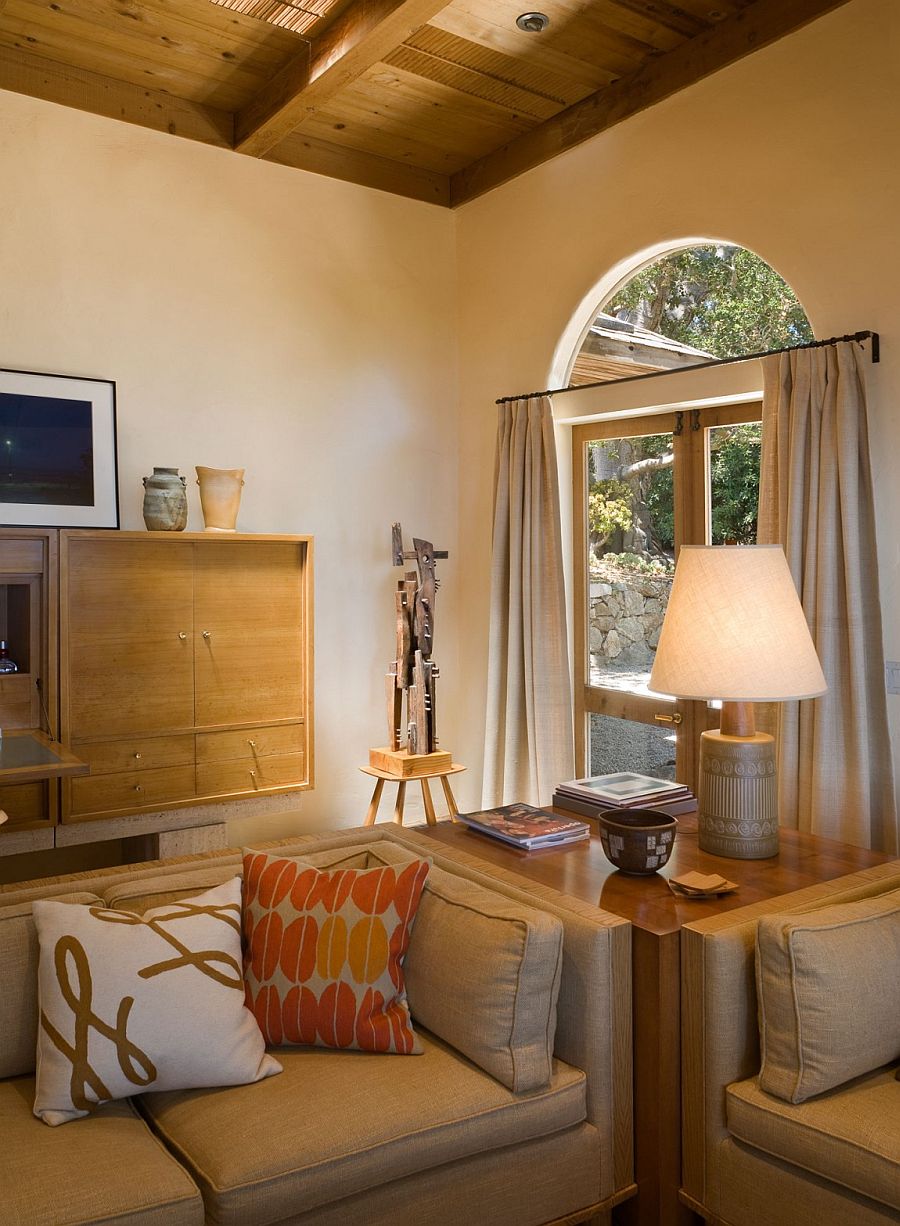 Every little detail inside the cabin is crafted to ensure that the atmosphere is as informal and serene as possible while remaining true to the classic woodsy cabin style. Pops of green, yellow and blue add excitement and bring out the cool architectural features in each room, with simplicity being the key focal point. [Photography: Robert Canfield]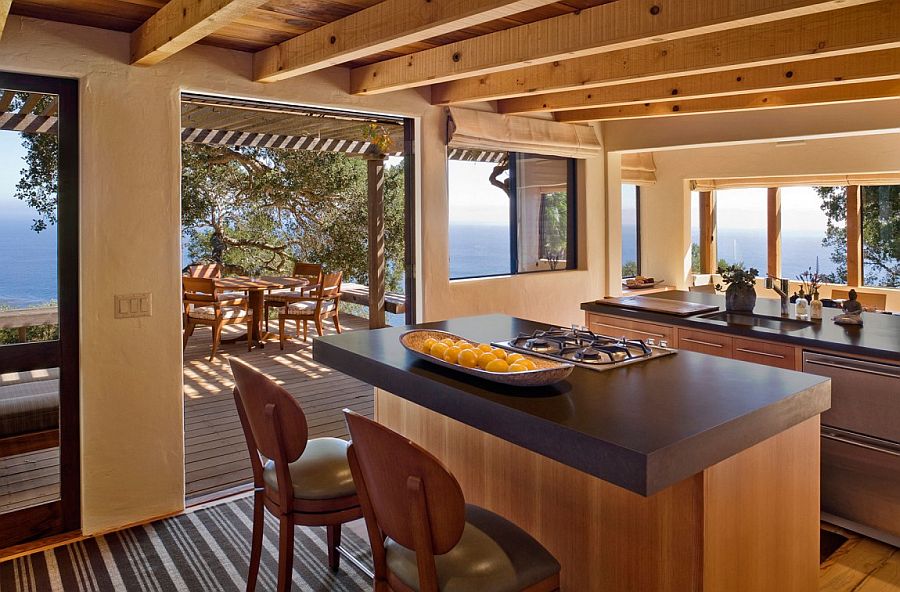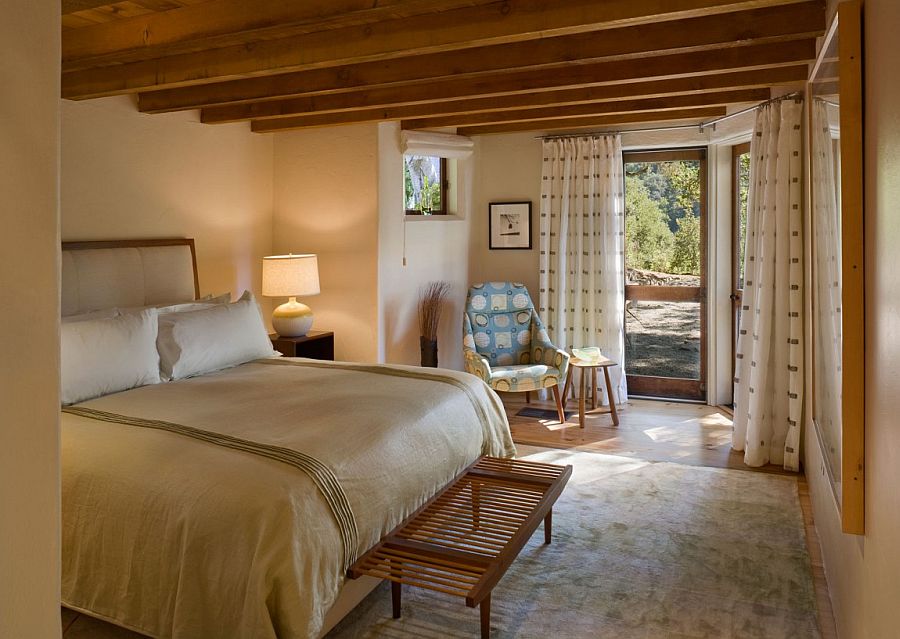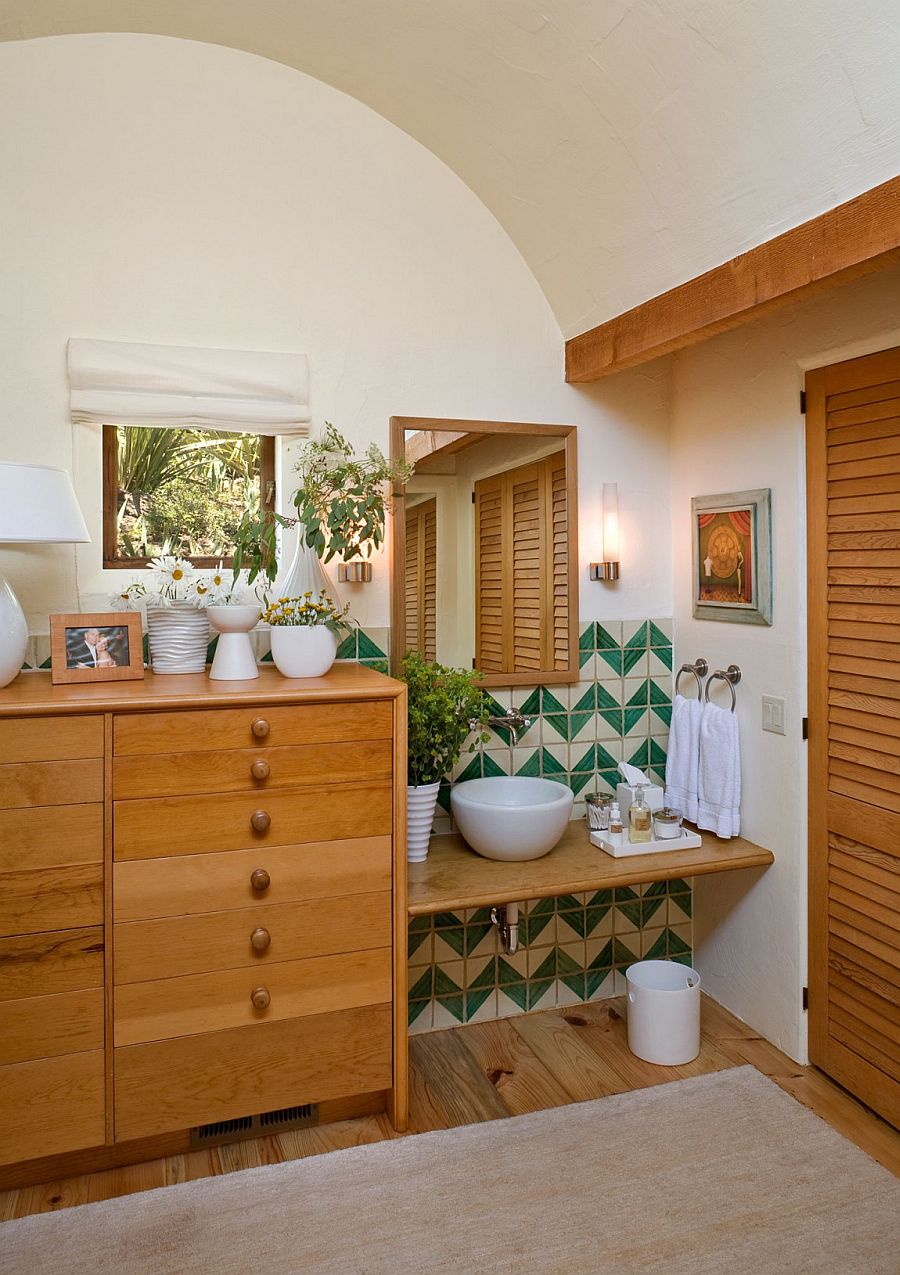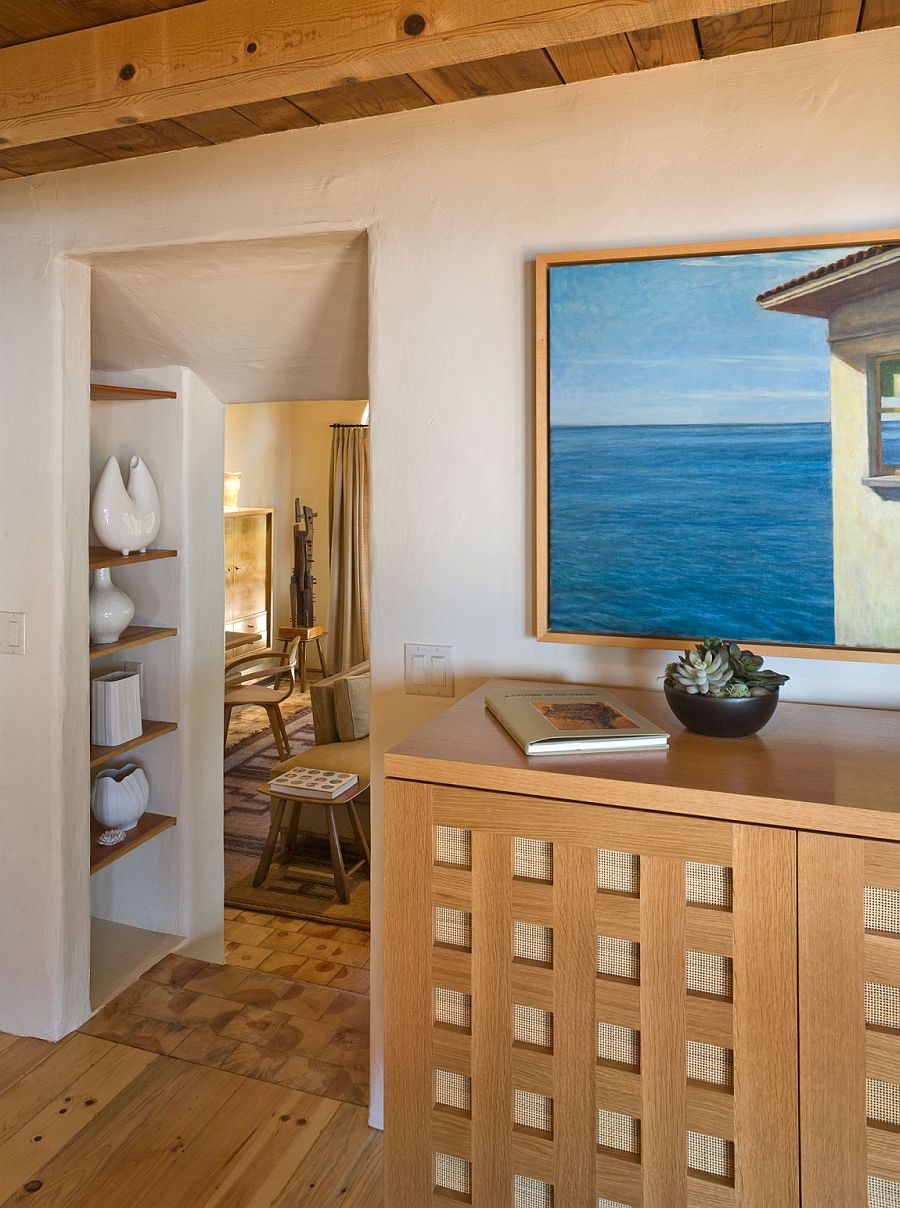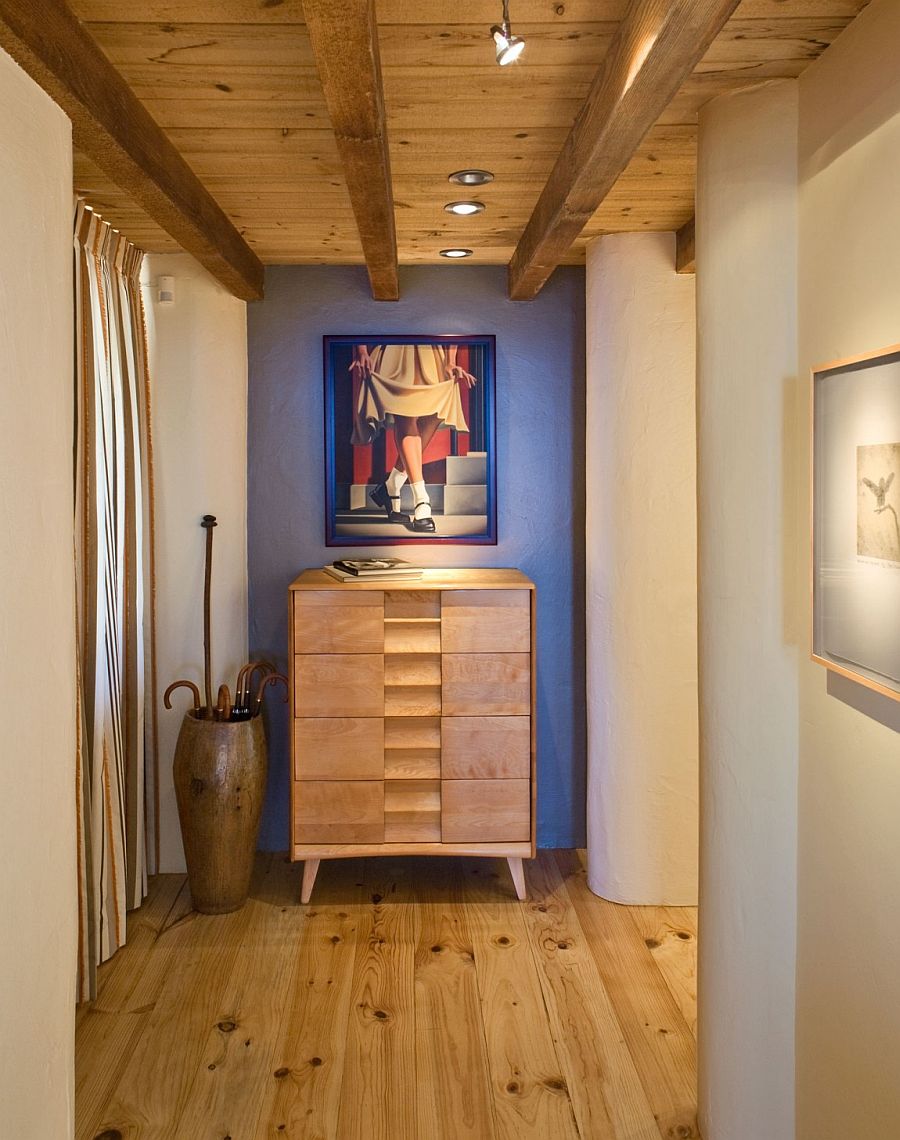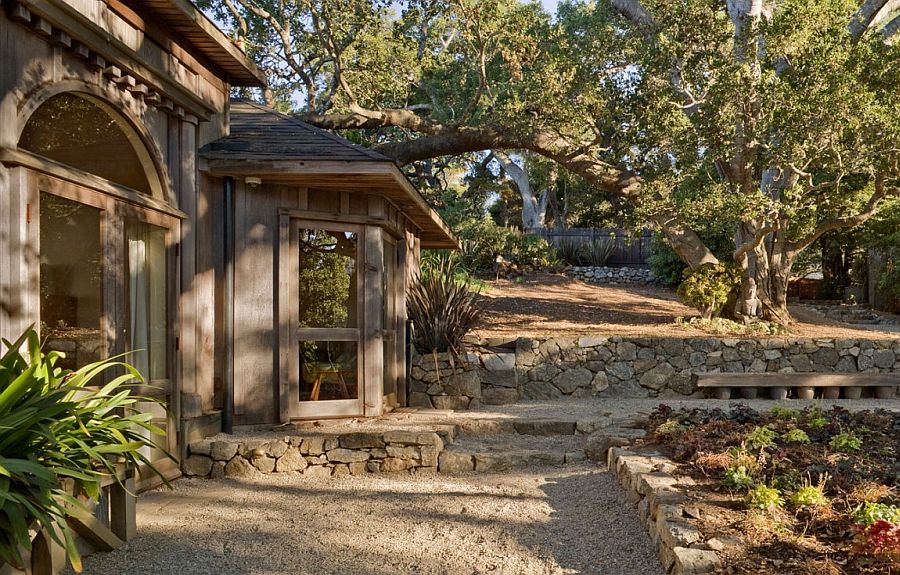 Liked the story? Share it with friends.