You might not think your mailbox is an important feature of your home but it's often the first impression you have. Before they even get to the front door a guest will see your mailbox. The exterior of your house is what forms a person's first impression about it and we all know that first impressions matter a lot. As much as you want to spend so much time and money on interior decor, you should also pay as much attention to what's outside.
Your mailbox post is usually a focal point in your front yard so you want to get it right. You can deviate from the usual and add a bit more personality to how it looks. Are you at loss for what to do? That's no problem as we've got a couple of mailbox post ideas coming right up.
Rustic Bicycle Mailbox

Do you have an old bicycle kept away? It could be the one your kids used to ride before they left for college or maybe you were into it riding but you're too busy to do so anymore. Good news! It doesn't have to lay idle anymore or be donated as scrap. Bring it out and you can get all the value for your money. Get the bicycle to stand straight in your front yard while you attach the mailbox to the back of it. Make sure the mailbox is painted a bright color so it is easily noticed. You can also place the bicycle in a rectangular planter.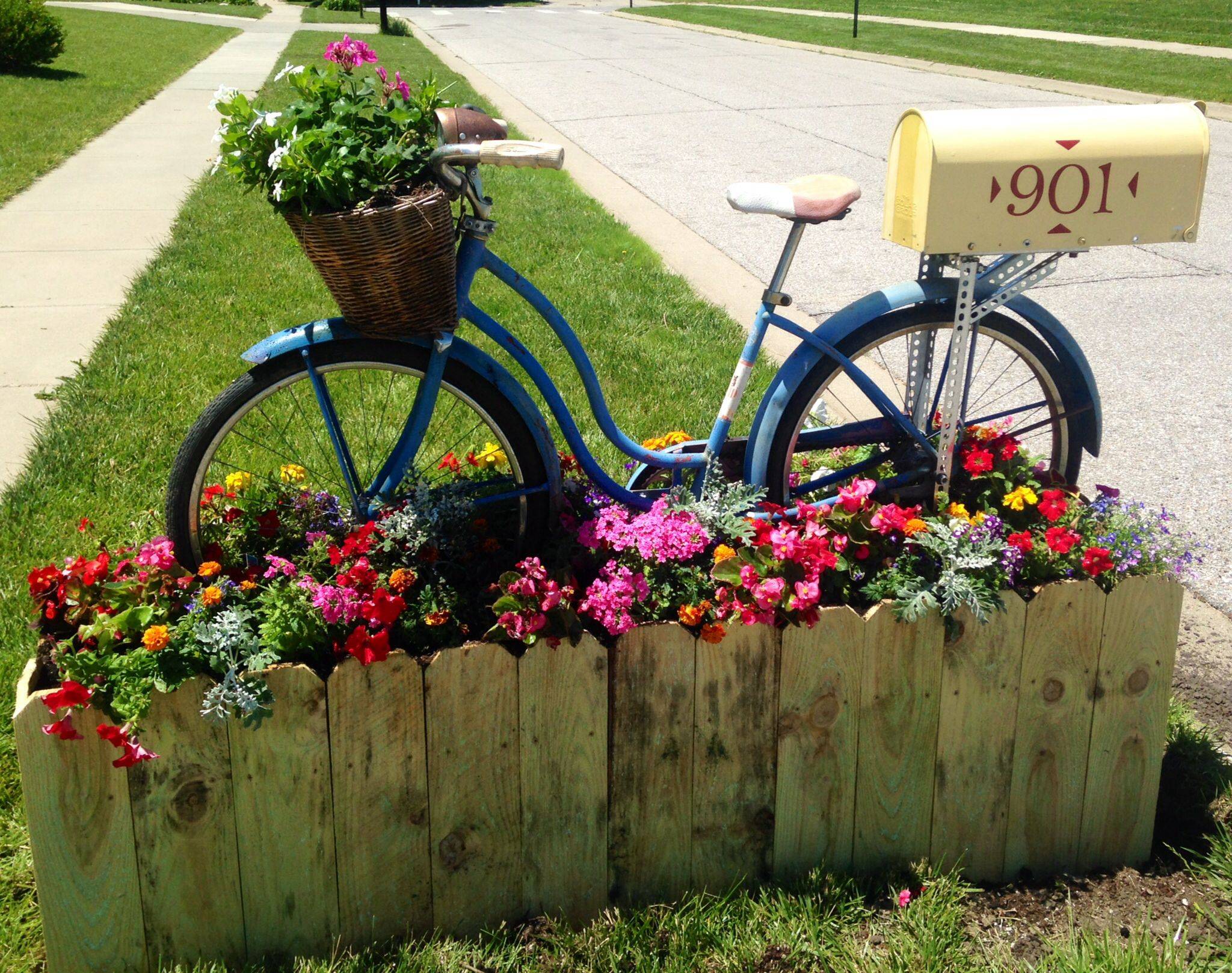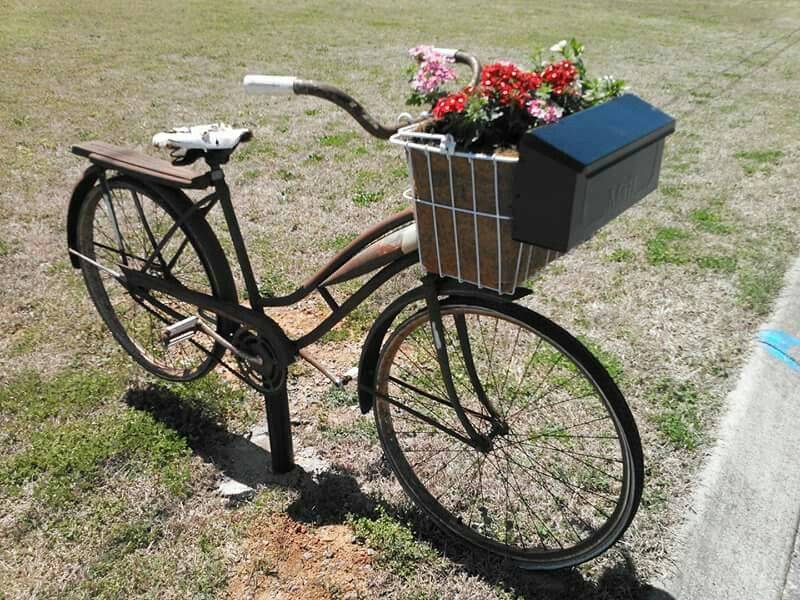 Modern Stone Covered Mailbox

Stone as a building material is one you can't go wrong with in terms of looks. Some look old naturally and can make your space easily look elegant and stylish. The cost of natural stone is usually a disadvantage but in this case, where it is to be used for building a small vertical structure, it shouldn't be much of a bother. Your mailbox post will stand out from the rest of the other houses and if you want to call even more attention to it, you can decide to fix a lamp on the column top.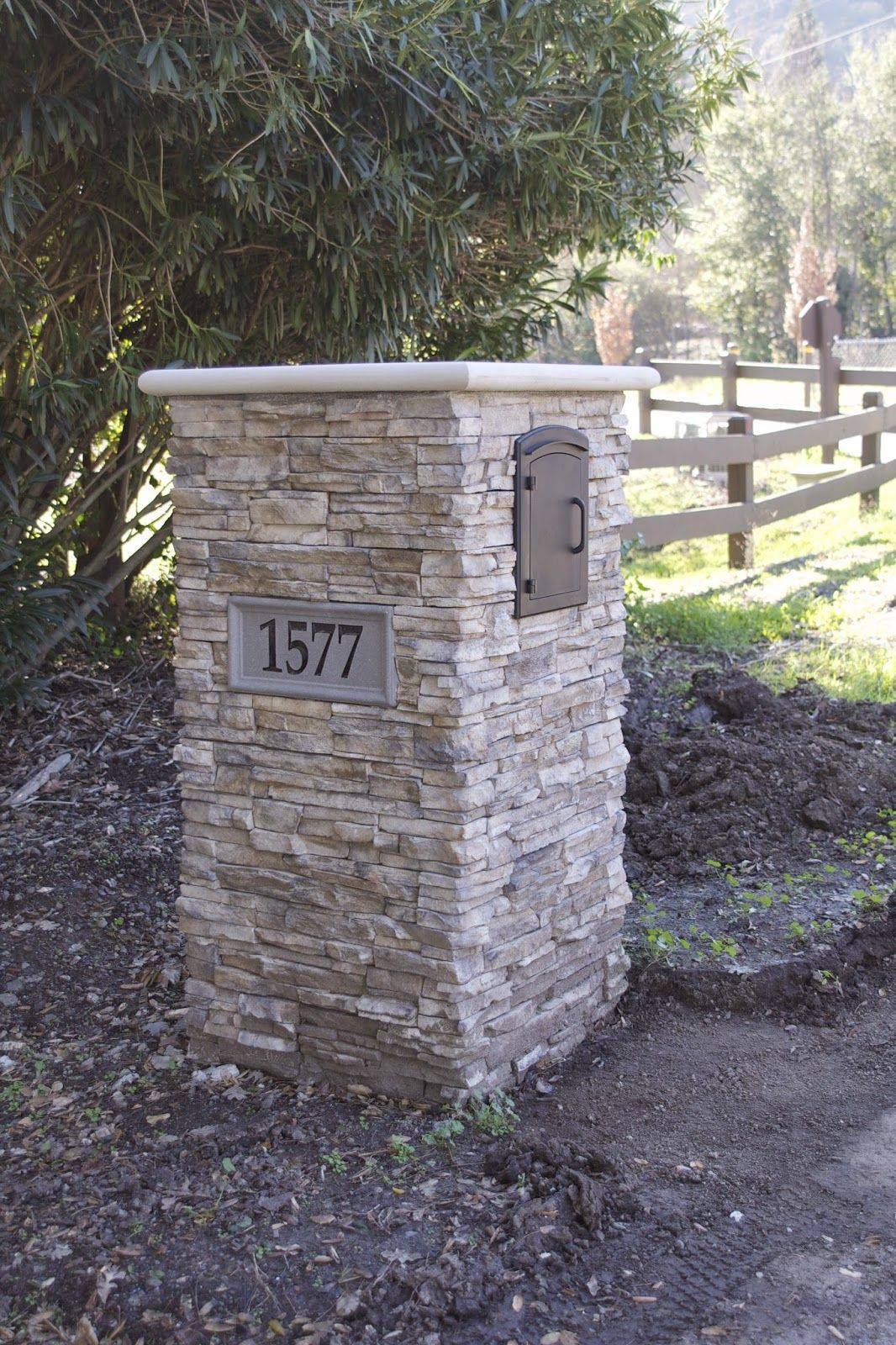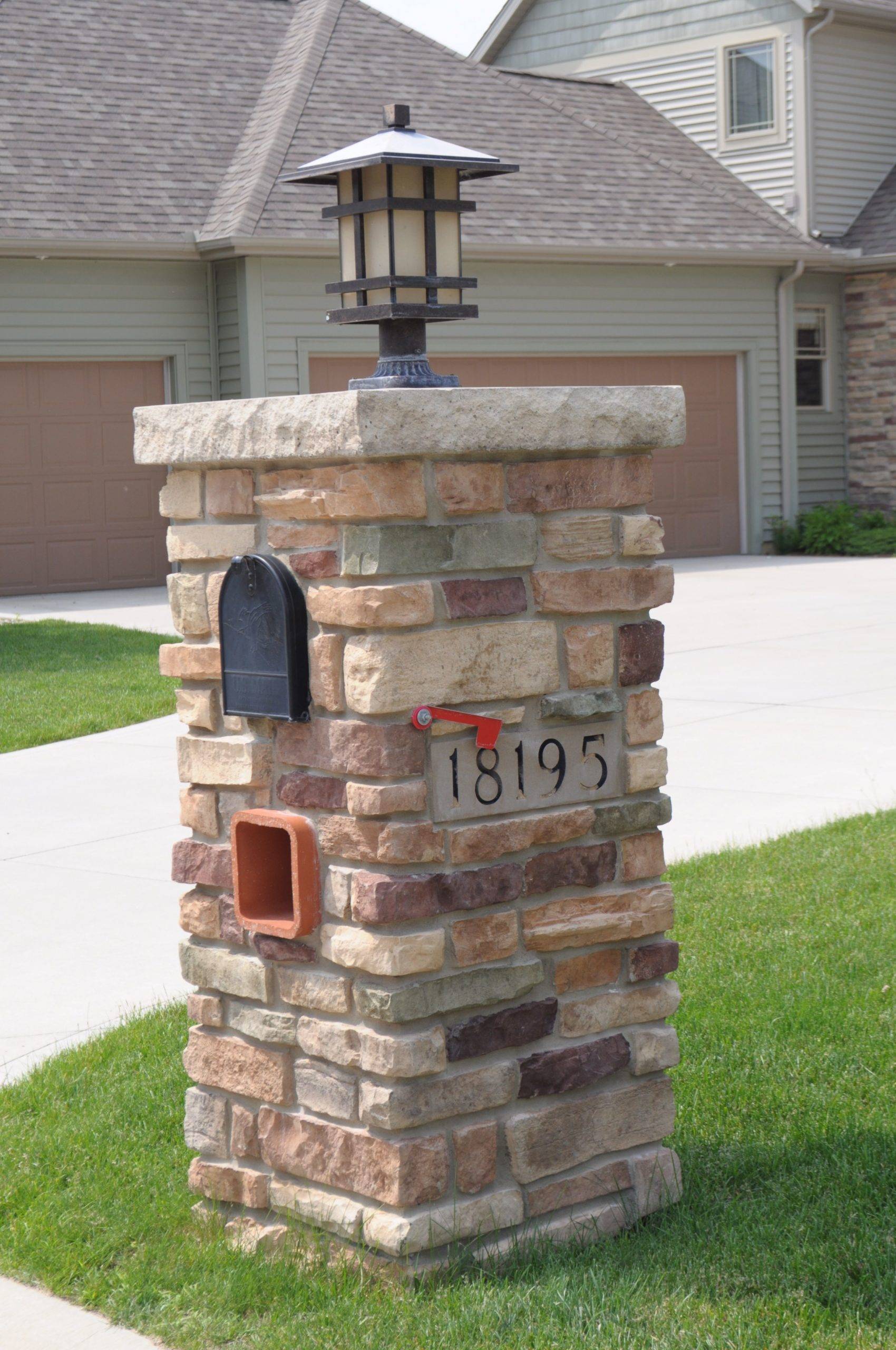 Whimsical Trellis-attached Mailbox

Flowers are one of the easiest ways to beautify a place or thing. In this case, adding a flower arrangement is a good idea. It will blend in well especially if you have a garden or lawn in your front yard. You can get your mailbox post attached to a trellis and you're free to grow flowering vines and other climbing plants. Make them a mix of colorful flowers or you can choose a single color if you already have a lot going on. The trellis can be as wide or as narrow as you want. Make sure to start with something you're comfortable doing.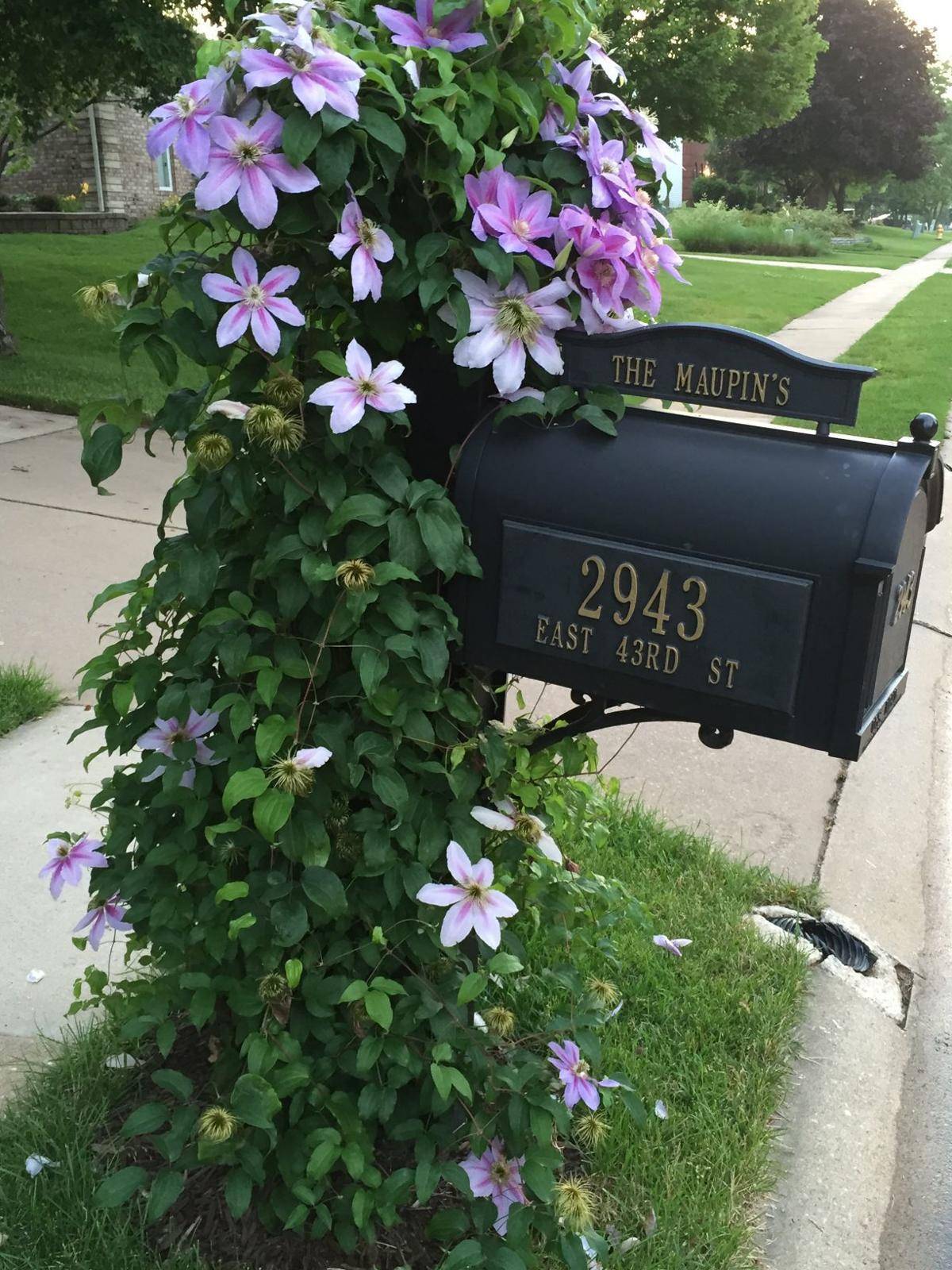 Red Brick Mailbox Post

Brick as a building material is always a stunner. It can never go out of style. If you're looking to have a mailbox post you don't need to change seasonally, this is the right option for you. It is also durable and can withstand harsh weather conditions. You get to choose between red brick and whitewashed brick.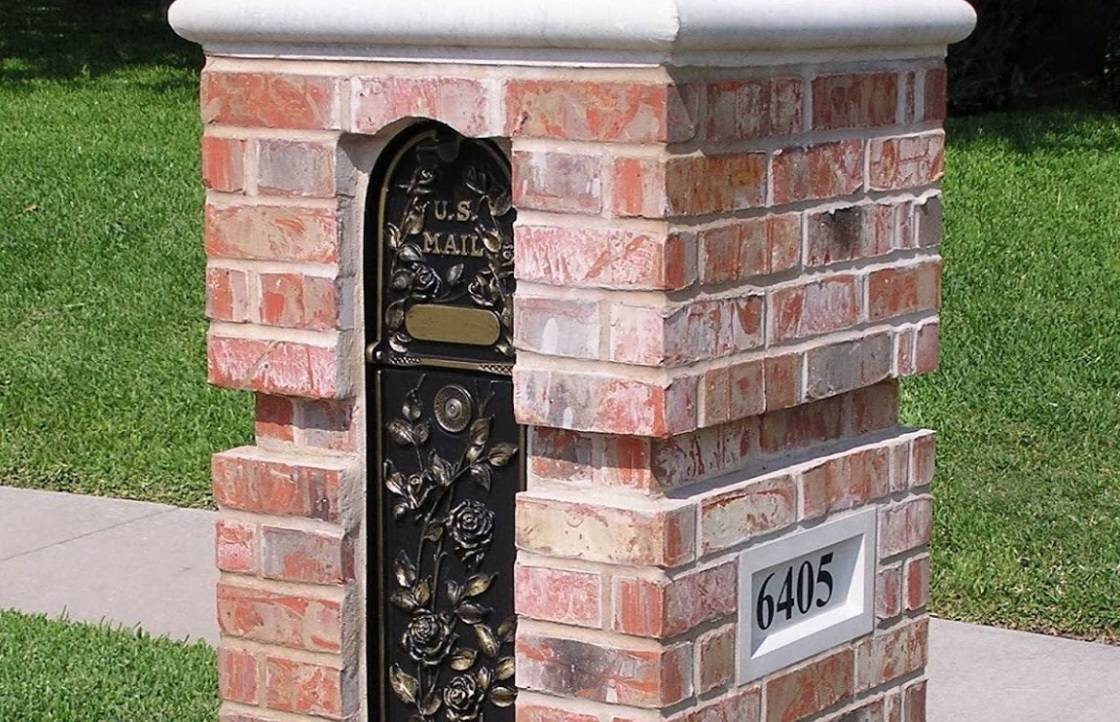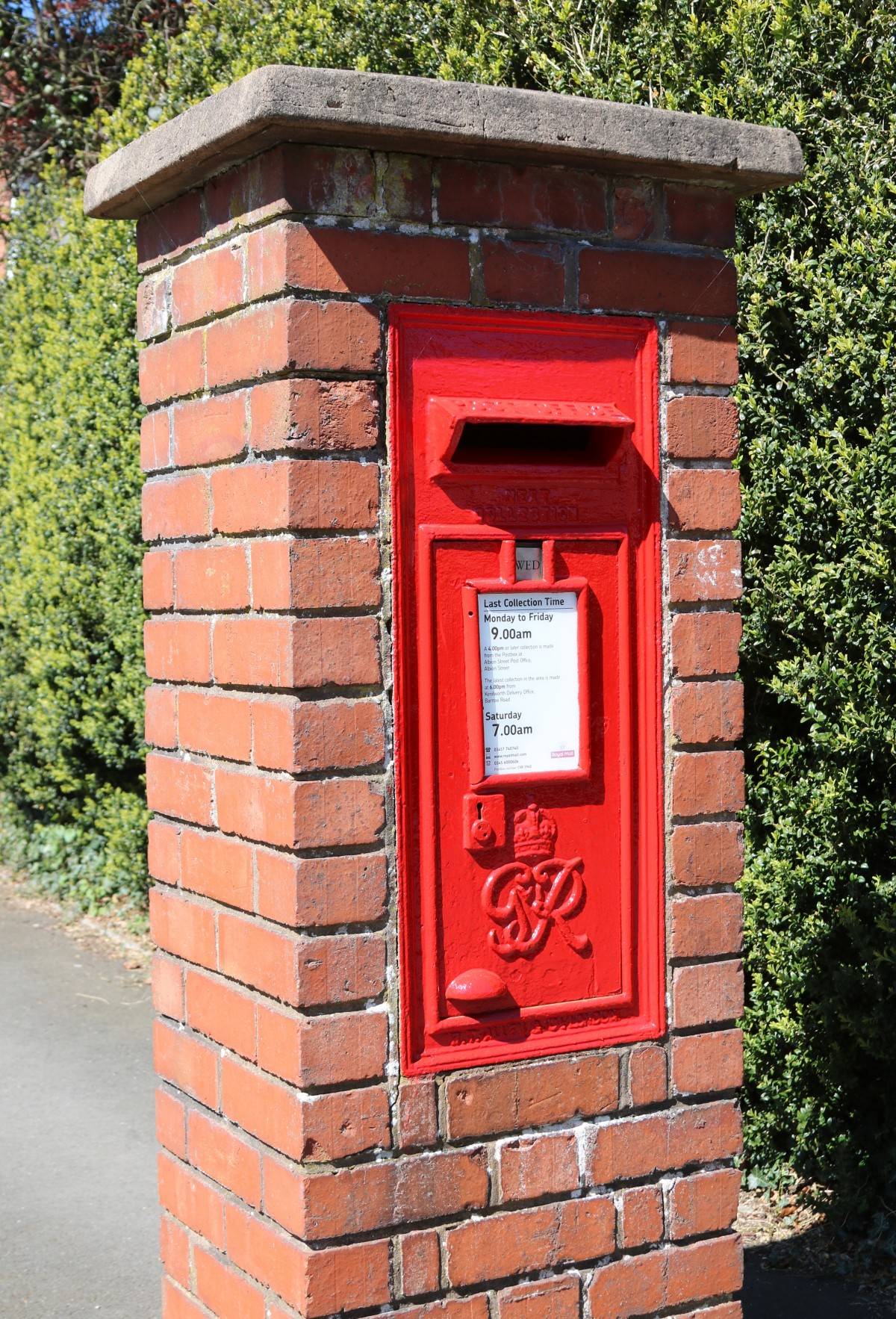 Black and White Mailbox Post with Planter Box

The use of a black and white palette will forever be a classic. If that's the decor style of your entire house, this is a great idea to try out. You can make the mailbox itself black while the post is white or the other way round. This is a simple and minimal style. If it seems a bit too bland for your liking, you can add a colorful accent like a planter box. It is advisable to keep the flowers in one color.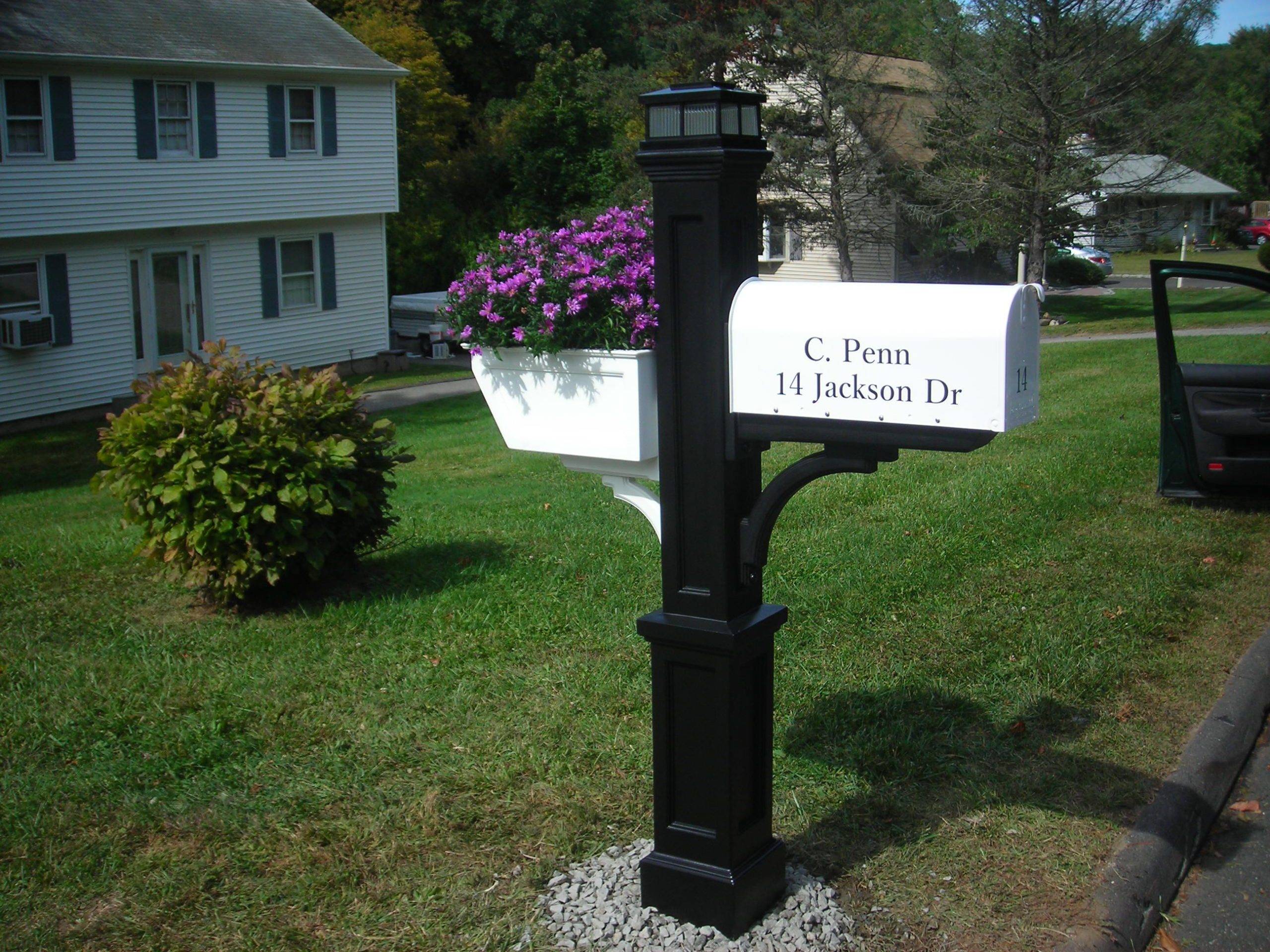 Ombre Colored Mailbox

Adding a pop of color to your front yard is a great idea especially if your house color is on the neutral side. One easy piece you can use to do that is your mailbox and mailbox post. Even better than just one shade of color on your mailbox is when it is ombre painted. It makes it look more stylish which reflects positively on you as a homeowner.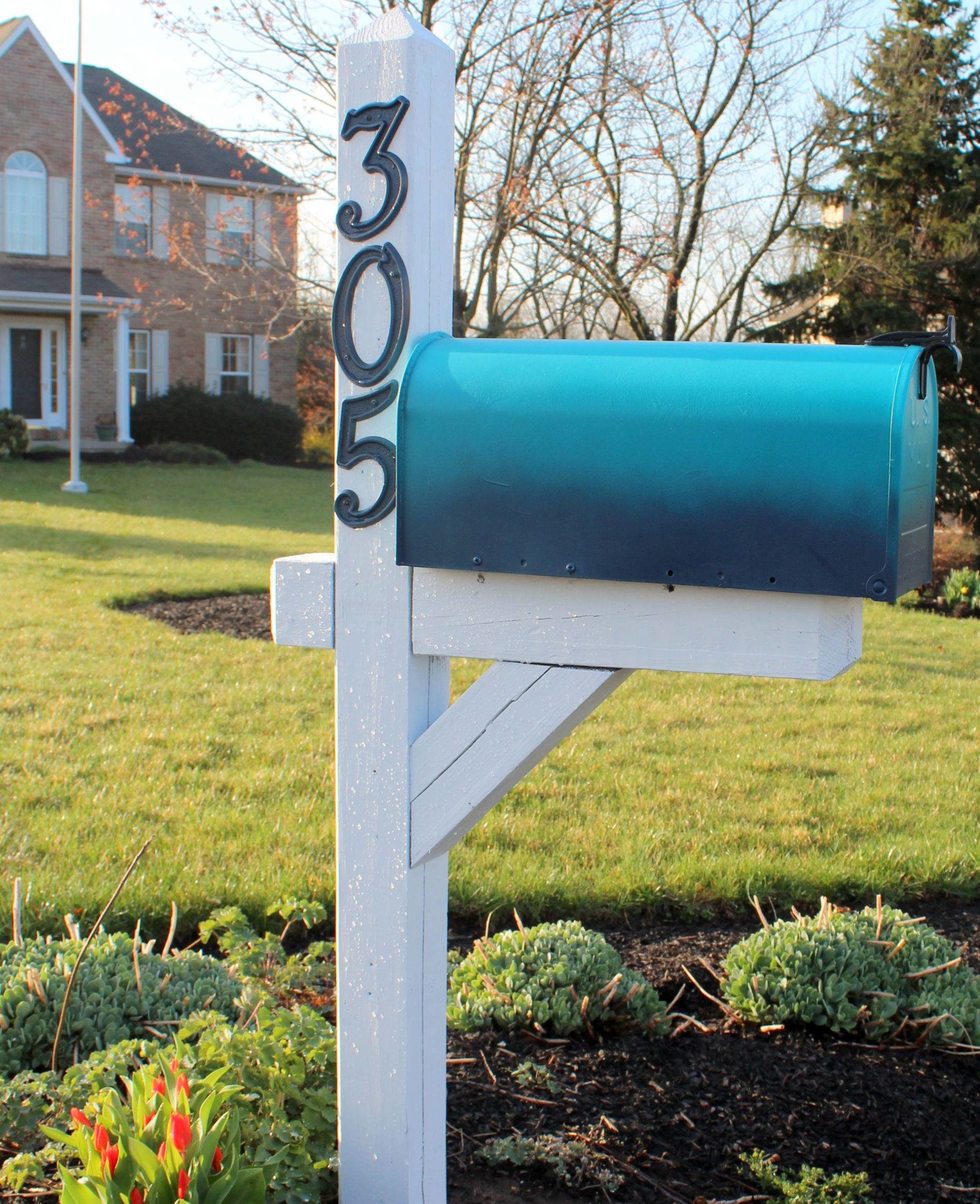 Mission Style Mailbox with Hanging Planter

Mission-style furniture and pieces have been around for a while and it is focused on horizontal and vertical lines. It is chunky and is made to last long. It is quite a simple style, and is an easy but nice upgrade for your mailbox post. With this type of post, you will increase the appeal of your mailbox.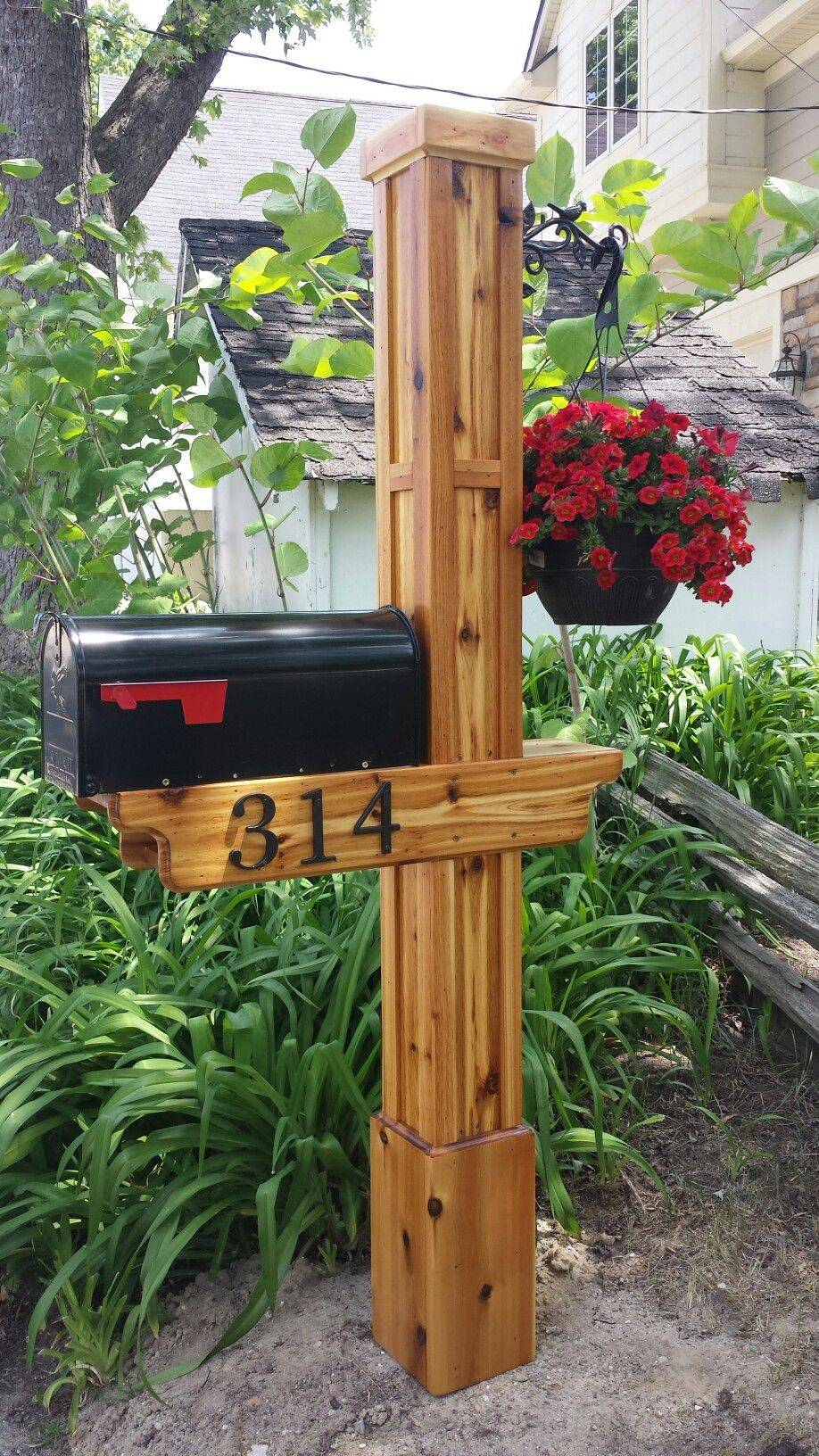 Granite Mailbox Post

A granite mailbox post is a solid structure that will last a long time, maybe even more than the house. It is popularly used for outdoor structures both for functionality and decorative purposes. It is scratch-resistant, can withstand tough weather, and also has a shiny appearance. It is low maintenance and does not need to be painted.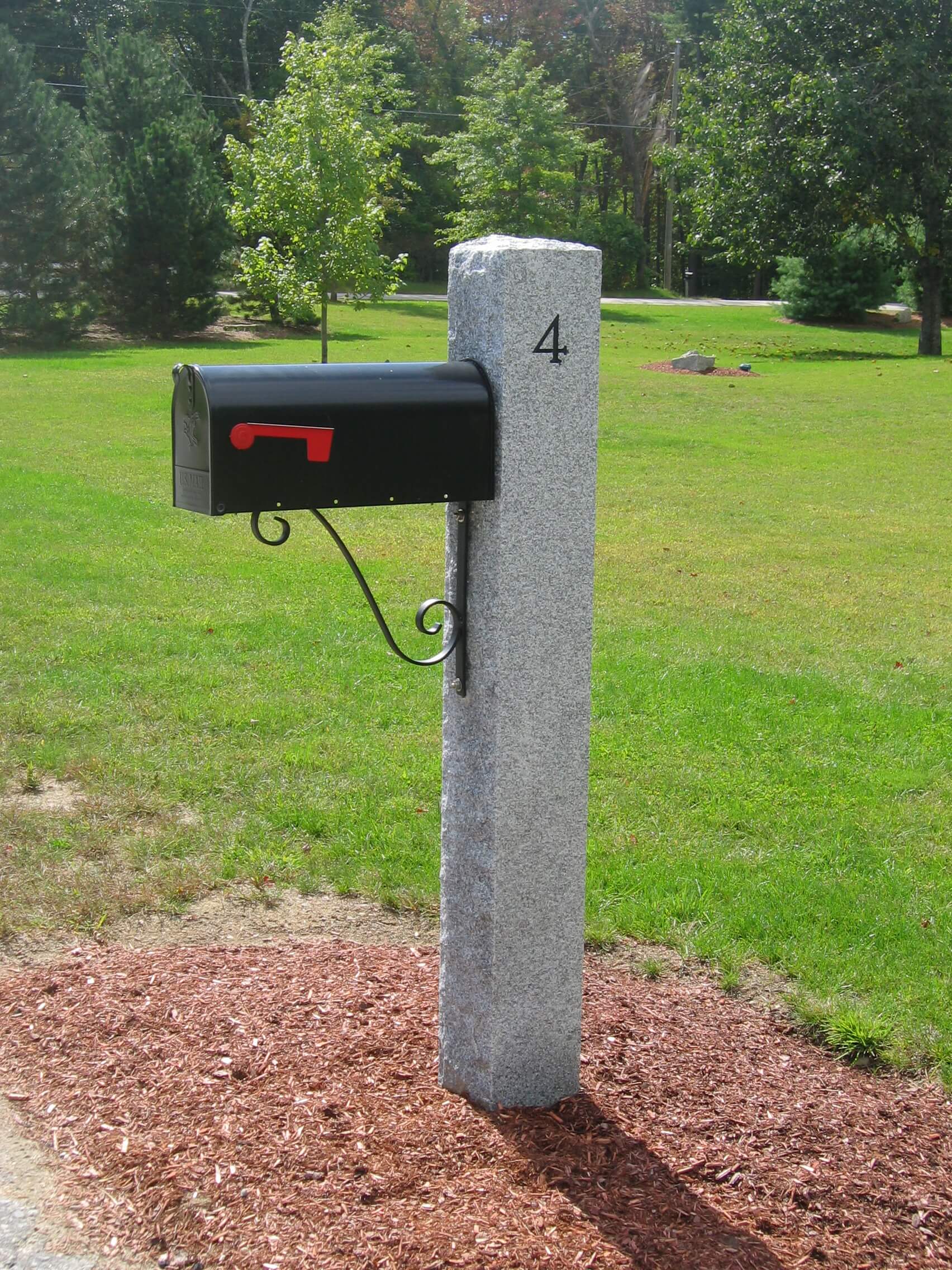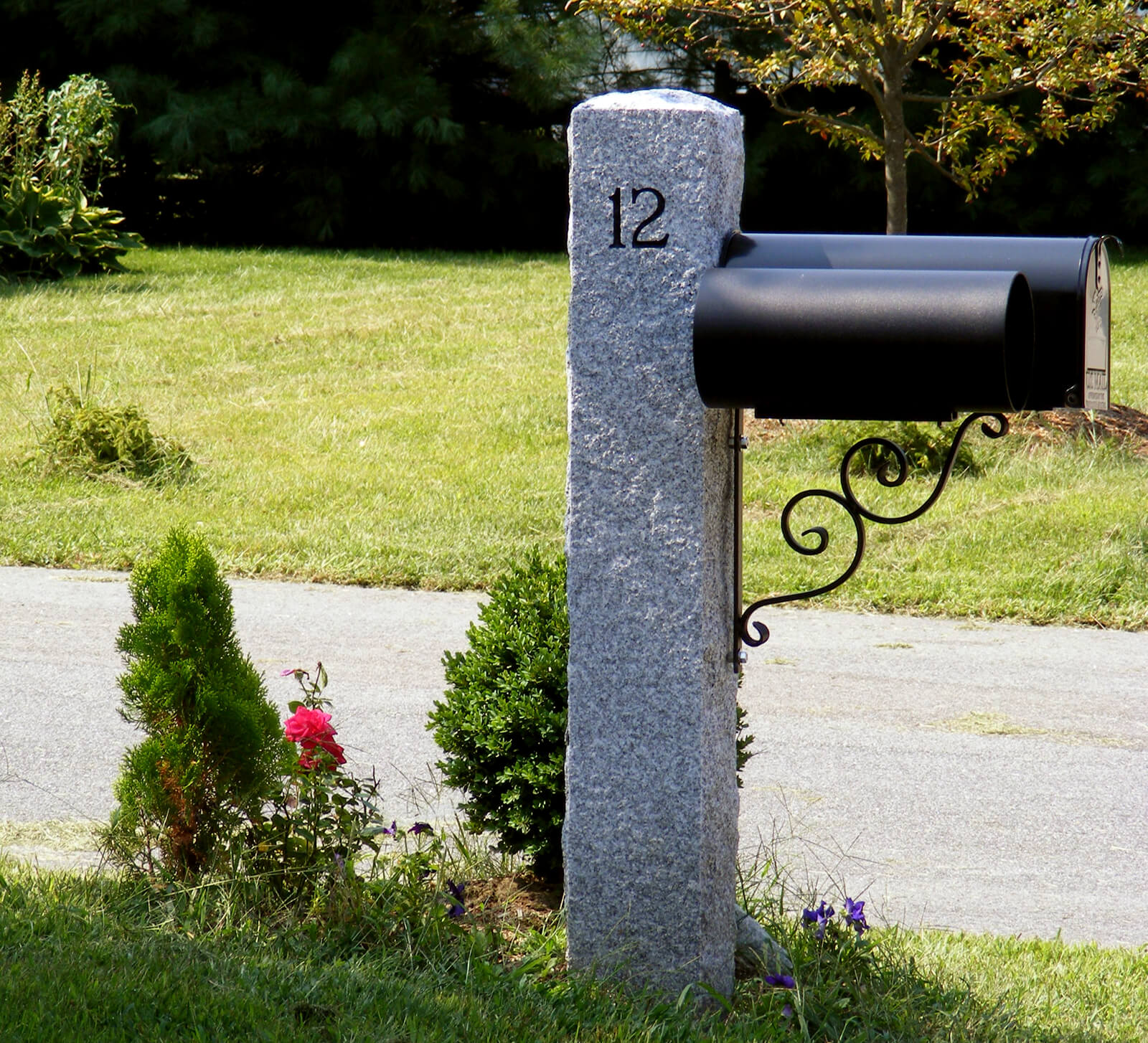 Wood and Iron Mailbox

A mailbox post made of wood with an iron accent is a look that screams vintage. If you're into vintage pieces or you live in an old building with a lot of history, this is one of the mailbox post ideas you can use that will not feel out of place. It's not a DIY project unless you're into building or furniture making.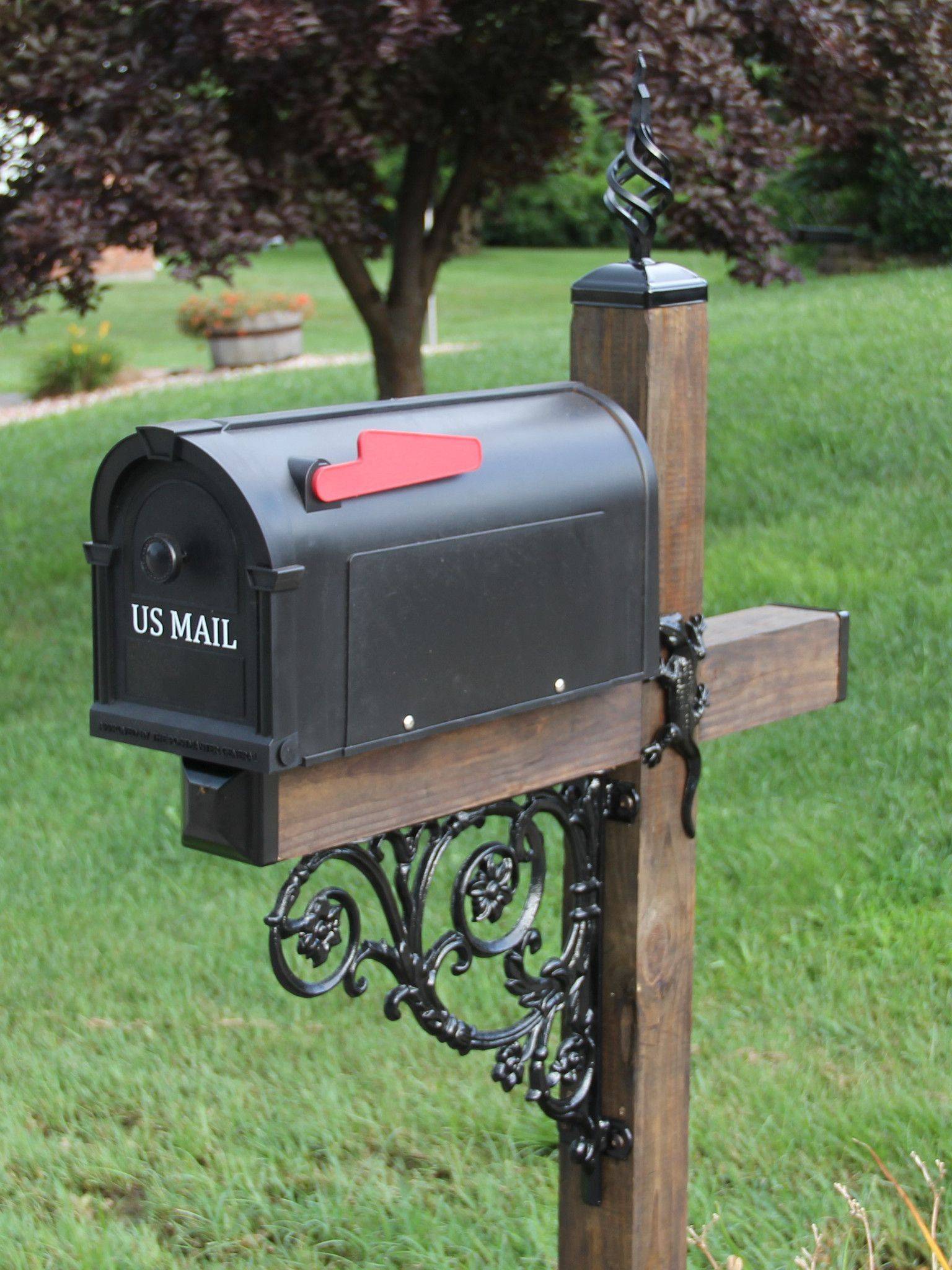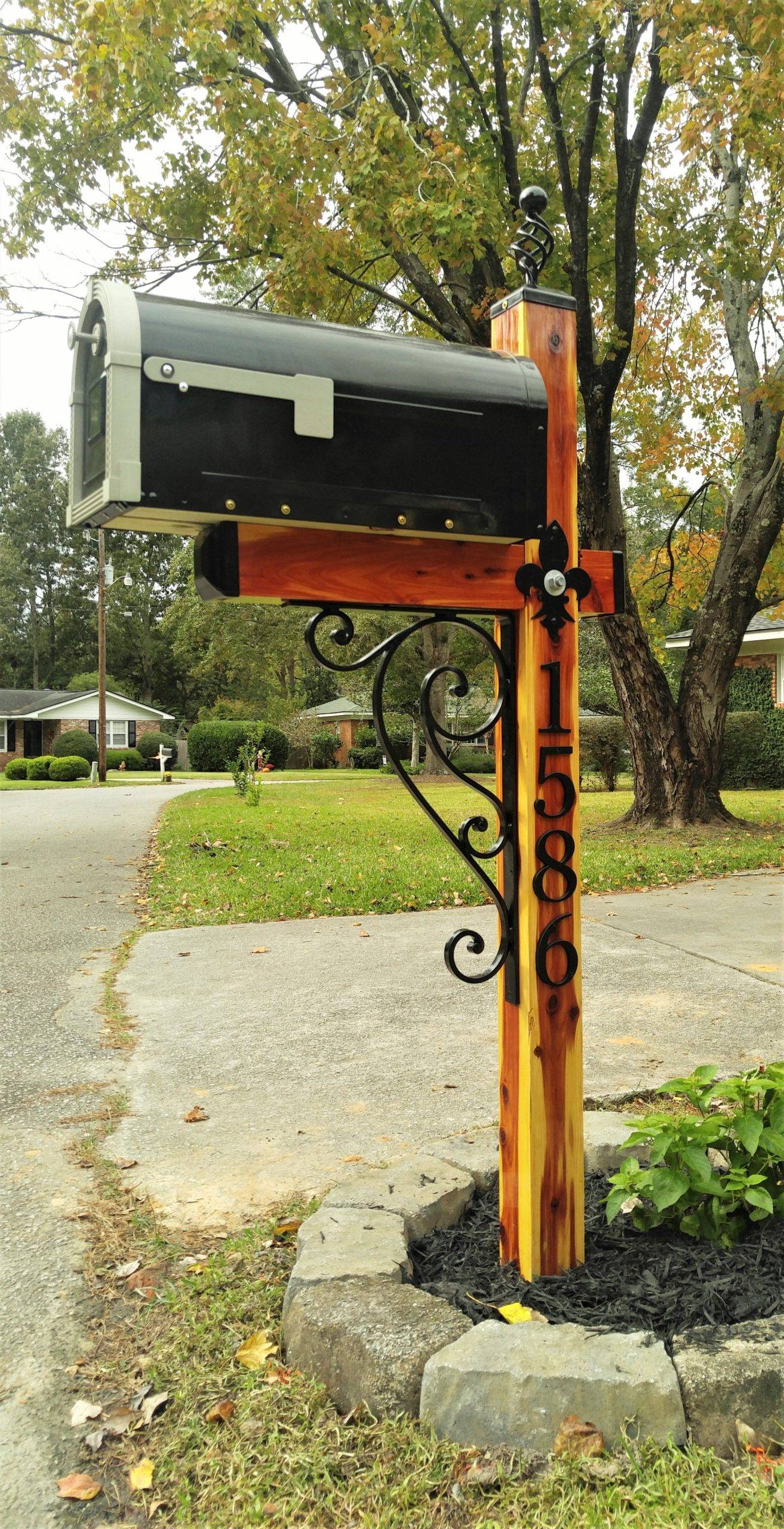 Shiplap Style Mailbox
It's not unusual to see a mailbox post made out of wood but what you don't see often is a mailbox made out of shiplap type of wood. A dark stain on the shiplap wood will give it an elegant and stylish finish. You can even add your house number to it to make it more useful beyond its aesthetic value.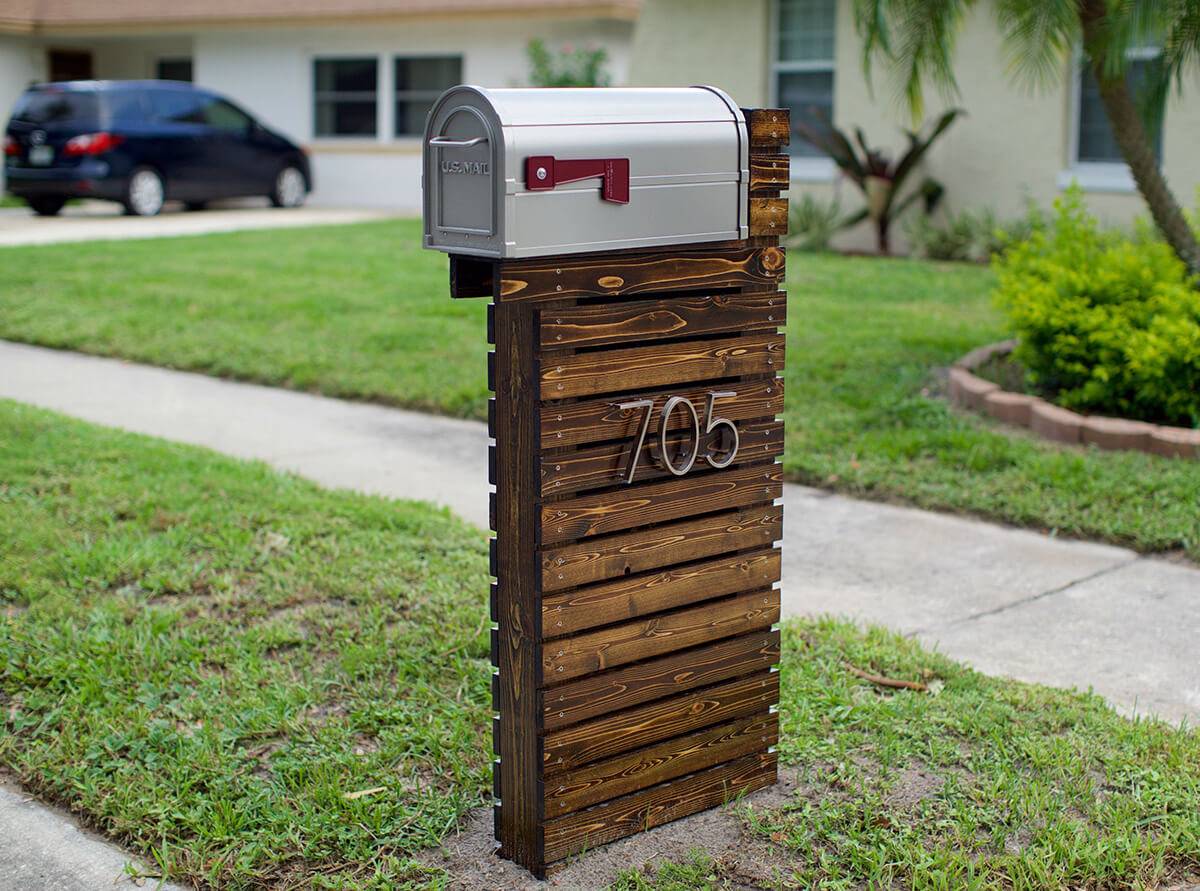 Your mailbox is one of the first things people see when they come to your house. You want to make sure it's a pleasant sight. Anyone of these mailbox post ideas listed can make it happen. With many options, some as simple as repainting to the more complex projects like a stone post, there is surely one best suited for you.