When we talk about maximizing space and making use of the available vertical room to the fullest, it does not mean you have to sacrifice aesthetics. With a hint of innovation one can easily come up with custom solutions that effortlessly blend form and functionality. Part of an old mansion, this kids' bedroom designed by Van Staeyen Interior Architects moves away from the mundane thanks to the bespoke double beds and loft play area inside. An attic room, the light-filled bedroom with sloped ceiling still has enough space for this unique creation that seems as creative as it is fun!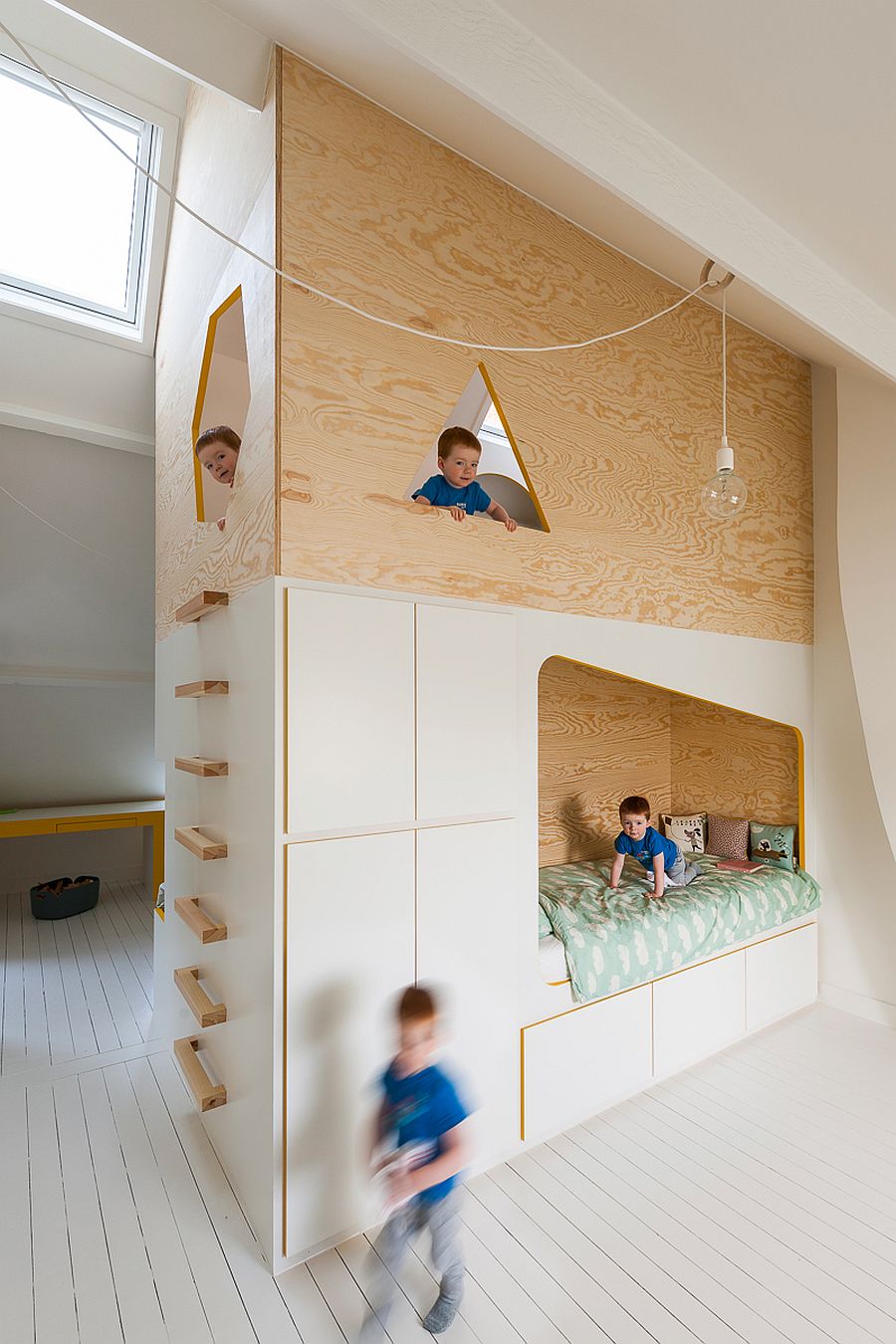 RELATED: 50 Modern Bunk Bed Ideas
The design of the dual beds is pretty simple with the large custom wall featuring niches for the sleeping zones on both sides. Allowing each kid to have his own private space on one side of the room, the wooden structure delineates space even while offering ample space for storage. Above the beds one finds the loft play area that can be accessed through a wooden ladder. Smartly placed niches provide space for kids' toys, accessories and bedside lighting with windows ushering in plenty of natural light.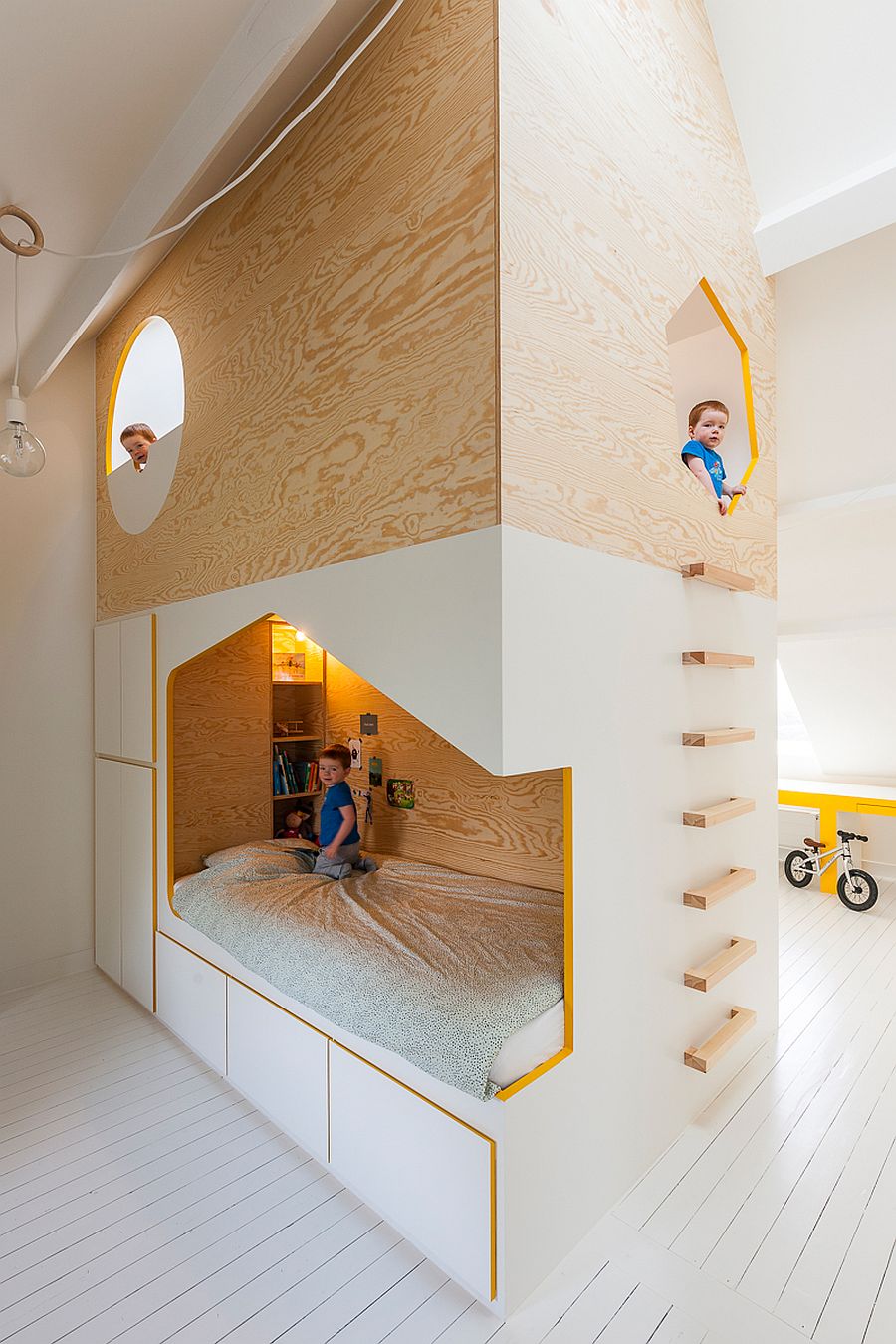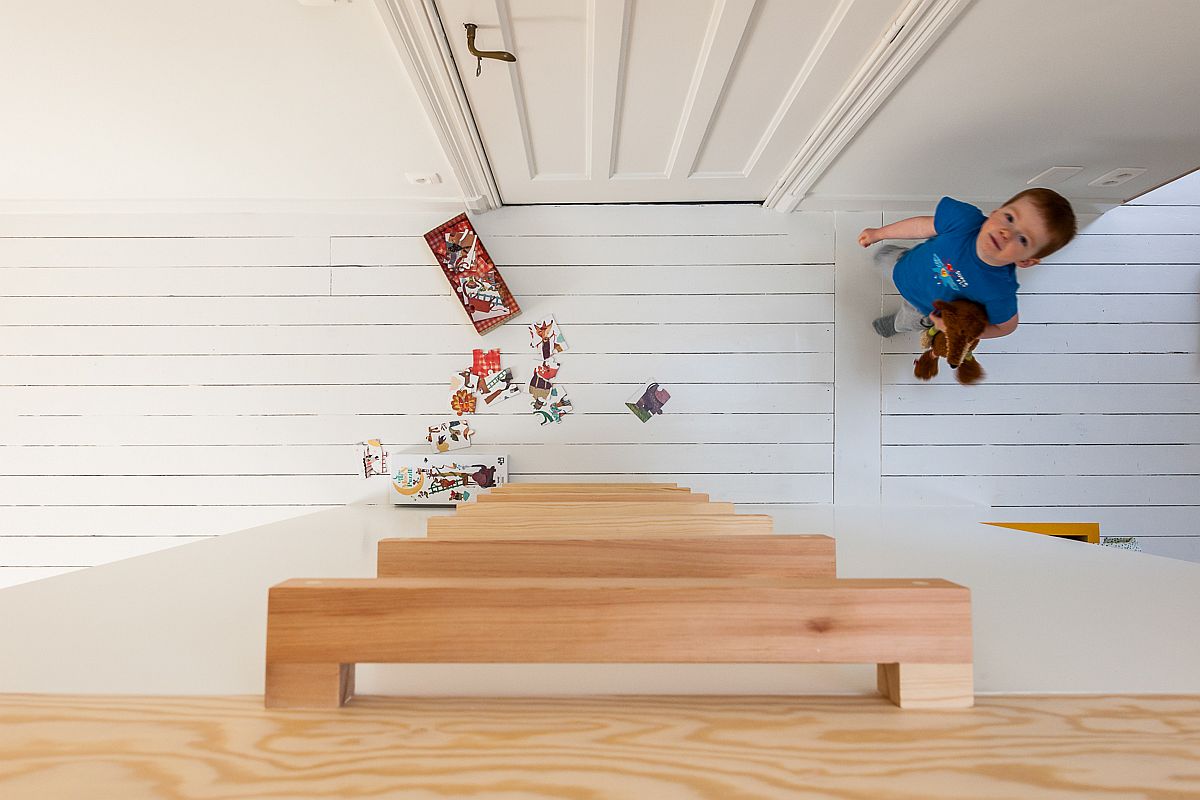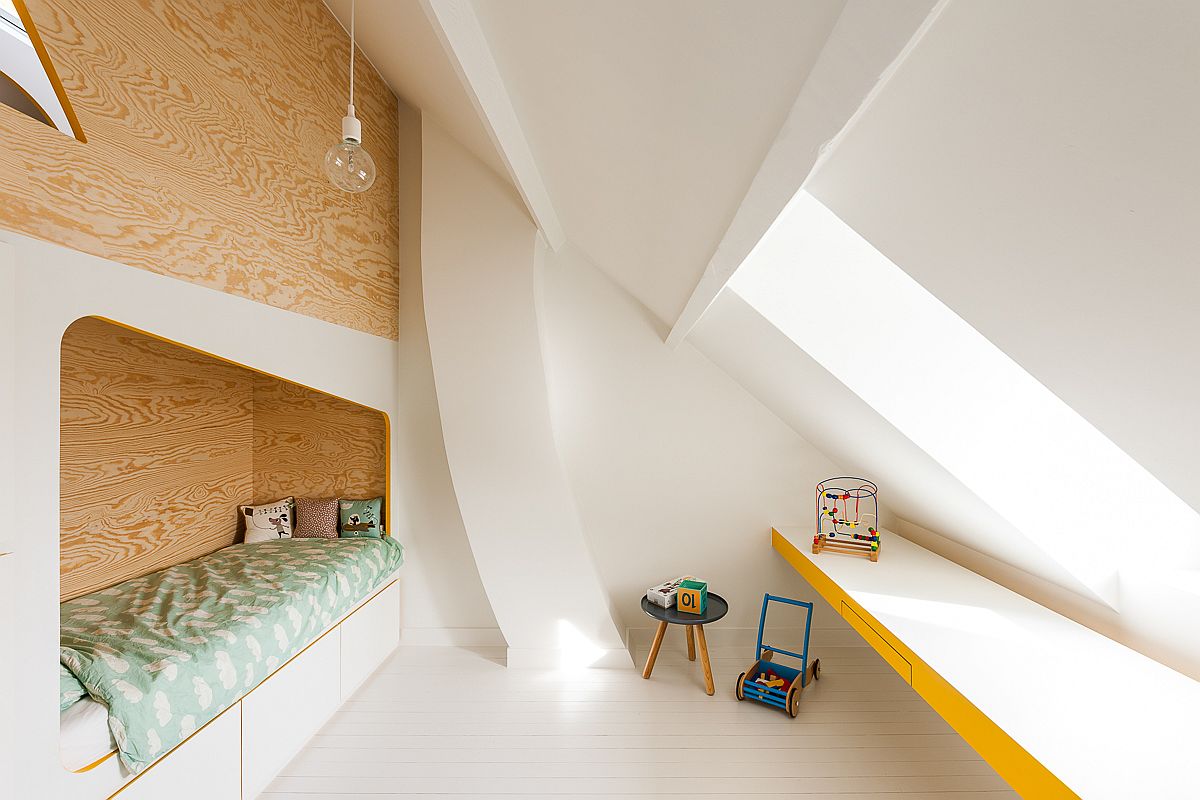 Each side of the room also features work desks and study zones that complete an attic transformation that is truly captivating. A touch of yellow brings brightness to the room in white and wood even as Scandinavian design simplicity shines through beautifully! [Photography: Luc Roymans]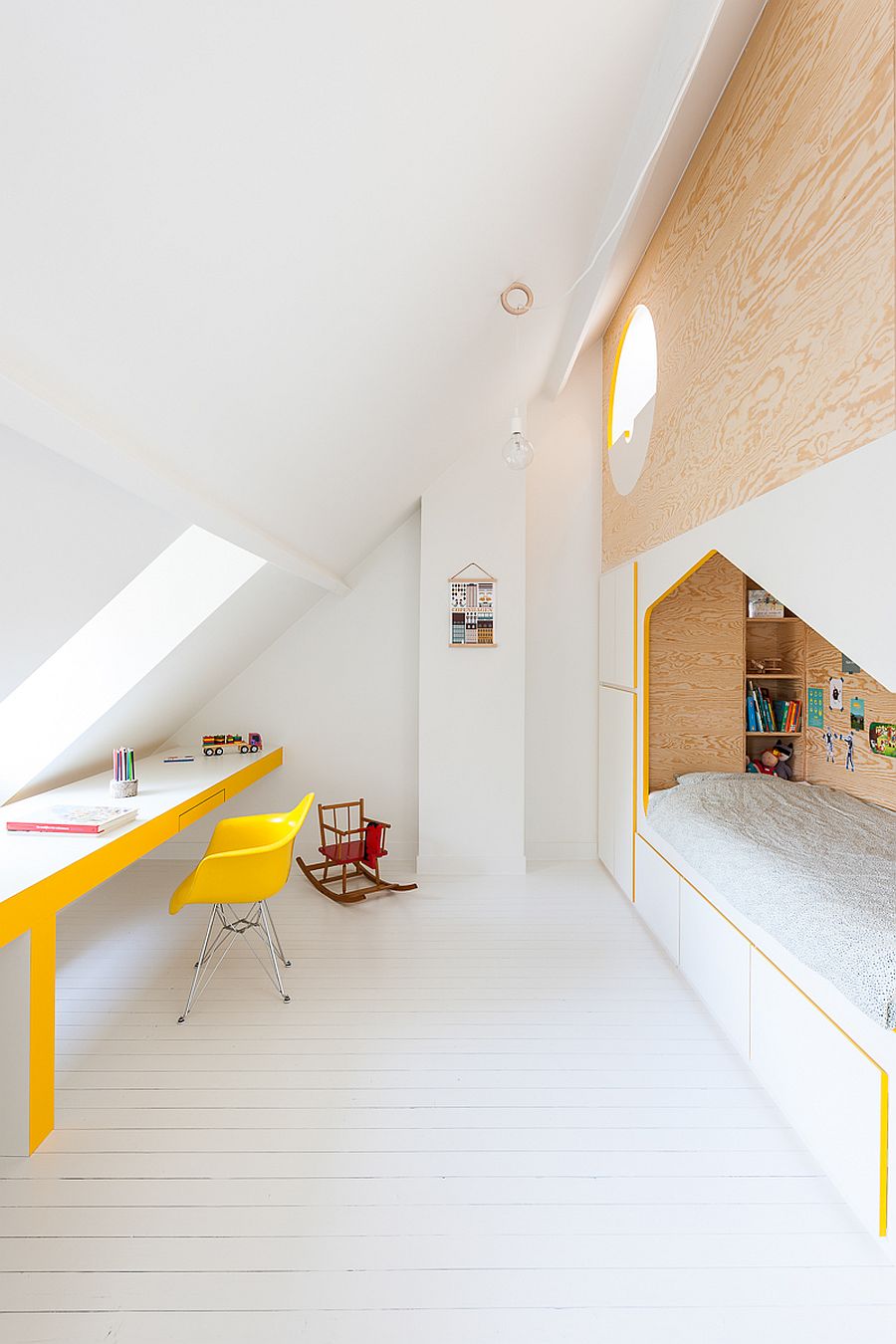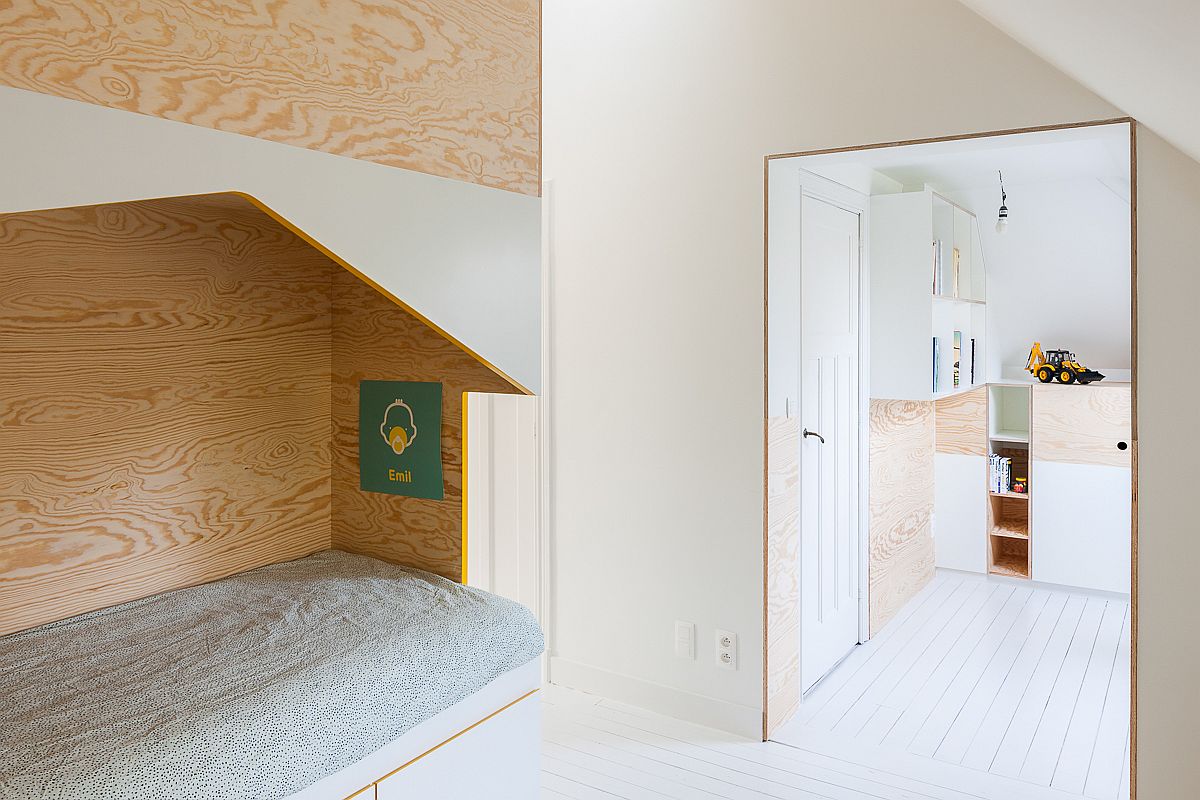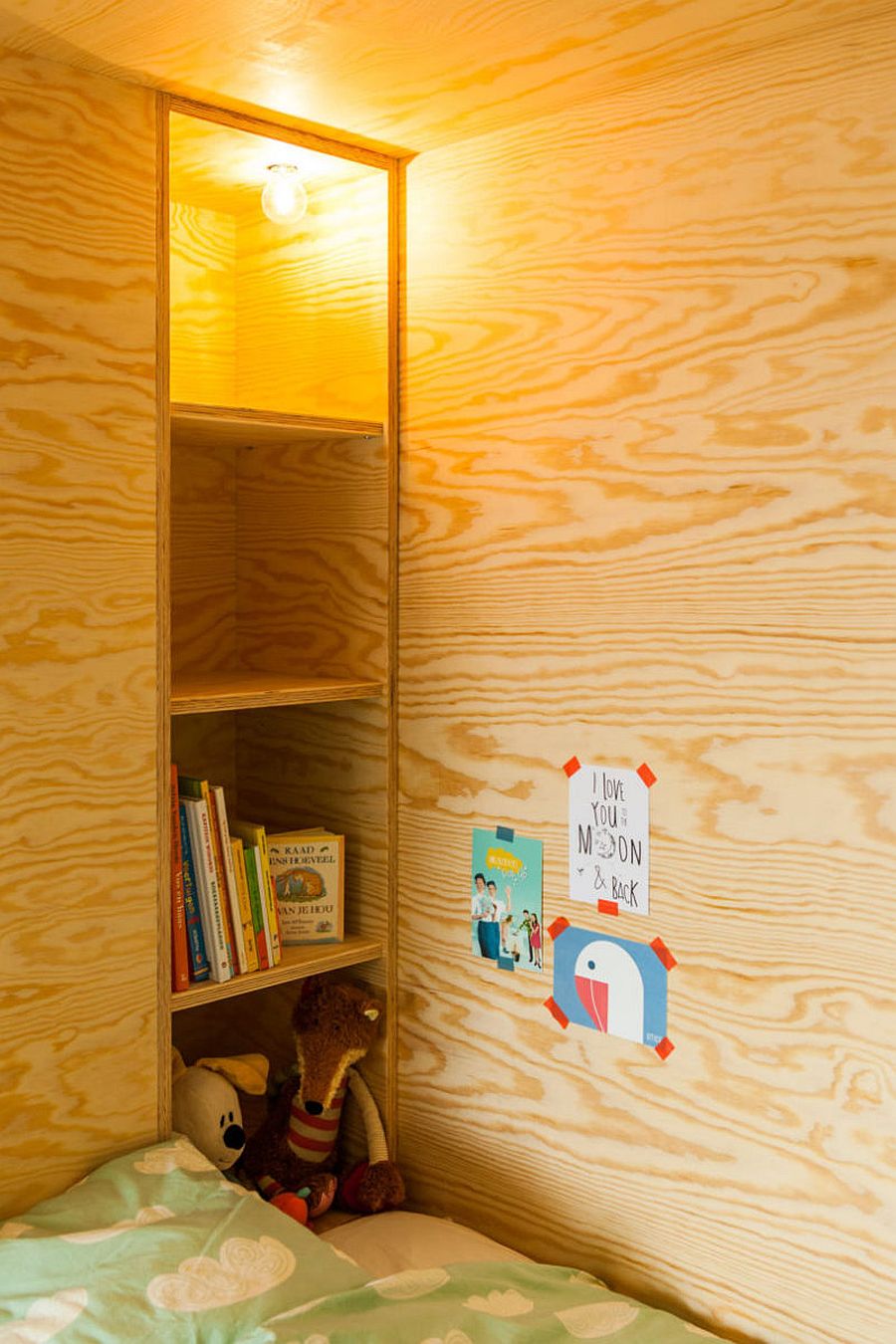 RELATED: 55 Gorgeous Kids' Bedroom Finds That Amaze and Delight