Things are definitely starting to warm up outside and the colors of spring are quickly replacing the drab white outdoors of winter. If you have not already embraced the season in your home, now is a great time to finally make that shift. Each year, summer and spring bring with them their own unique set of colors, styles and interior design trends that make an impact almost instantly. With the kind of 2020 that all of us had to endure, we cannot look forward enough to this upbeat change of scenery.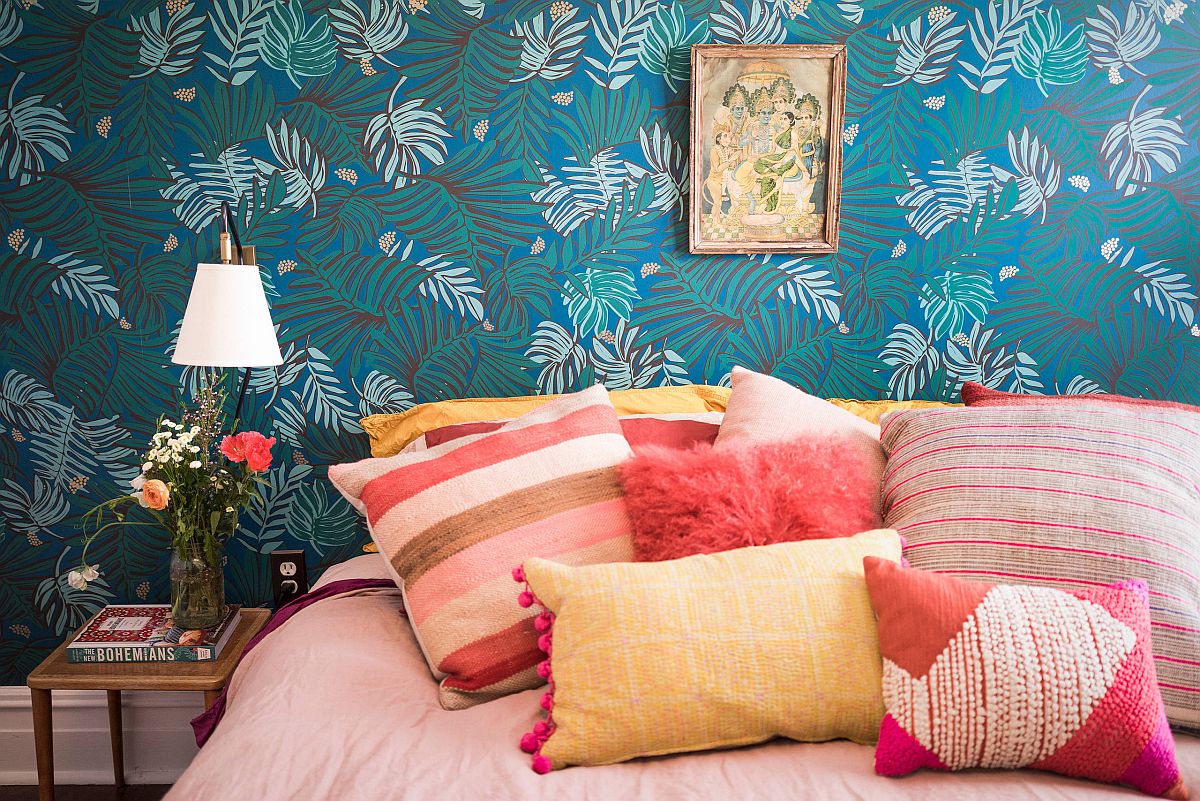 Today we delve into the relaxing sanctuary that is the bedroom and take a look at the top design, decorating and color trends shaping these room in spring of 2021. From colors that promise to make an impact all year long to styles and settings that inspire calmness and tranquility, these bedrooms are both fun and relaxing at the same time. Time to give your bedroom that sensational seasonal makeover!
Colors of the Year Unleashed!
It is easy to understand why the most popular colors for spring each year coincide with the 'Color of the year' proclaimed by the biggest brands at the start of the year. Whether it is Benjamin Moore Color of the Year Aegean Teal, Ultimate Gray and Illuminating Yellow from Pantone or much more stoic Brave Ground from Dulux, each of the colors feels perfect for the modern, cheerful and refined urban bedroom. Take your pick and get started right away!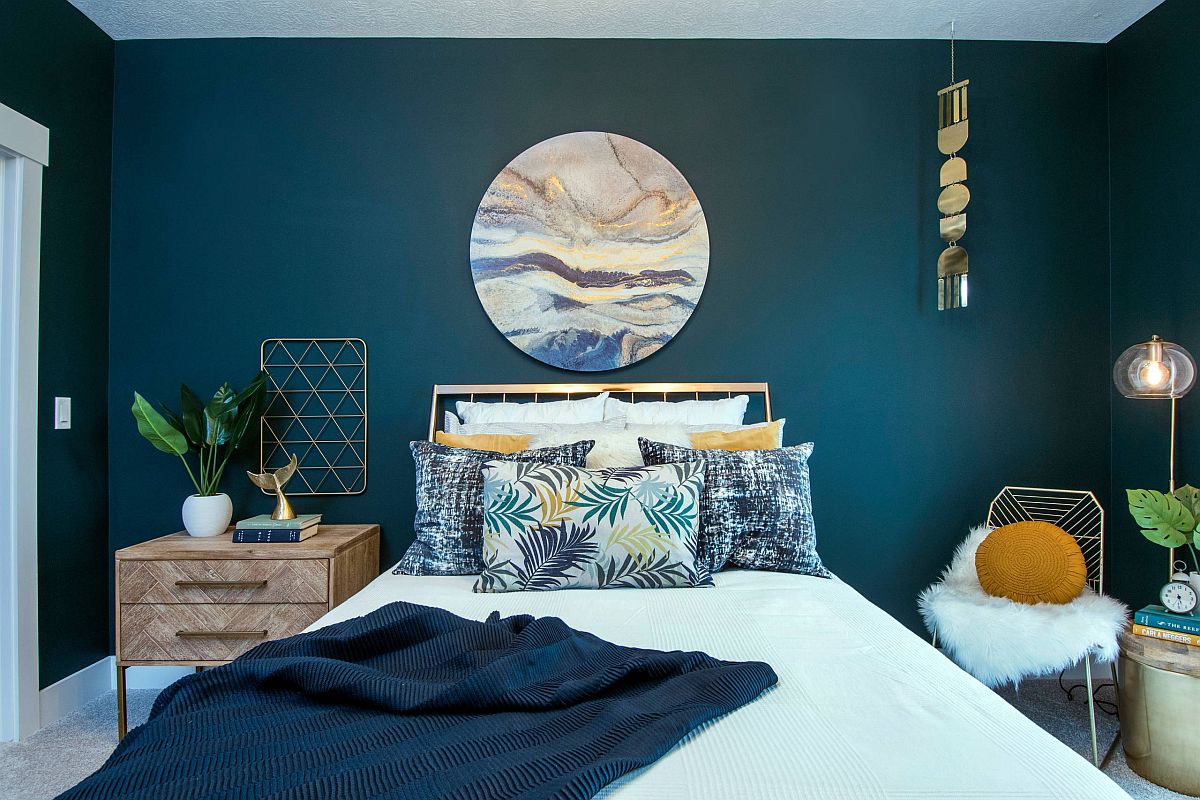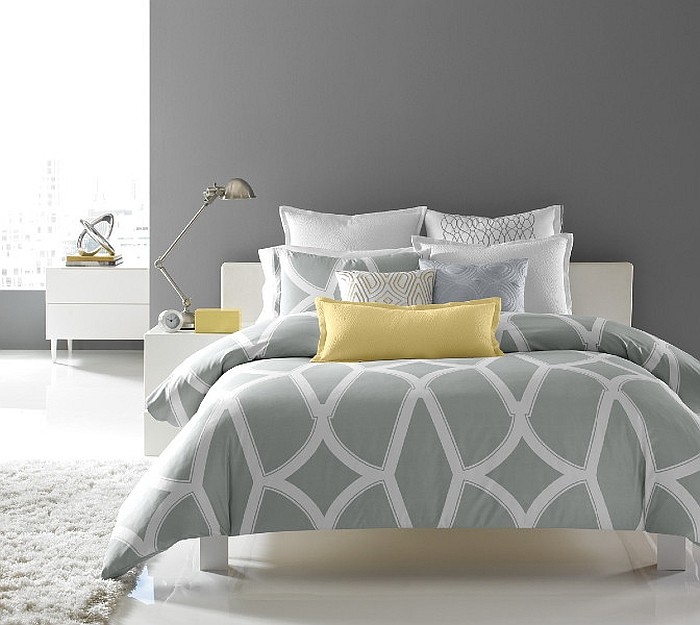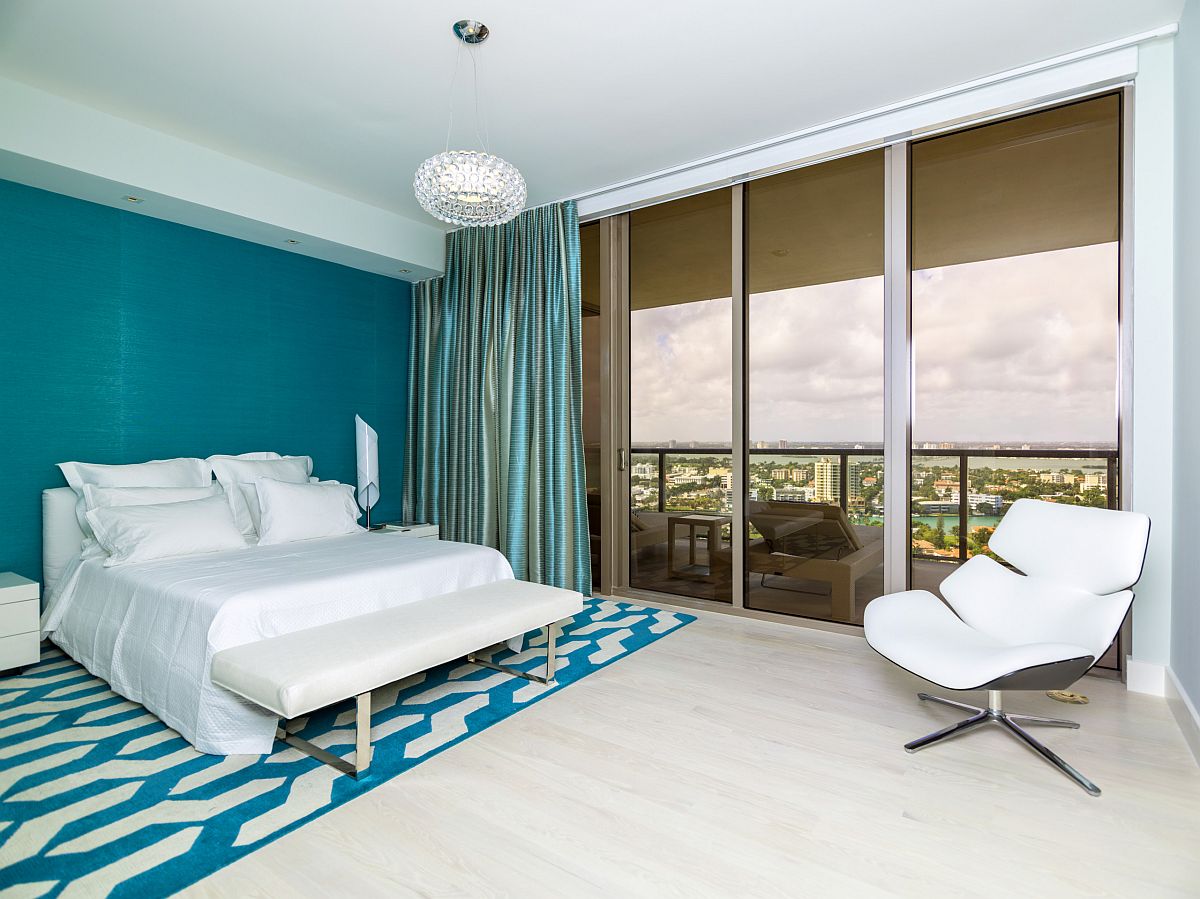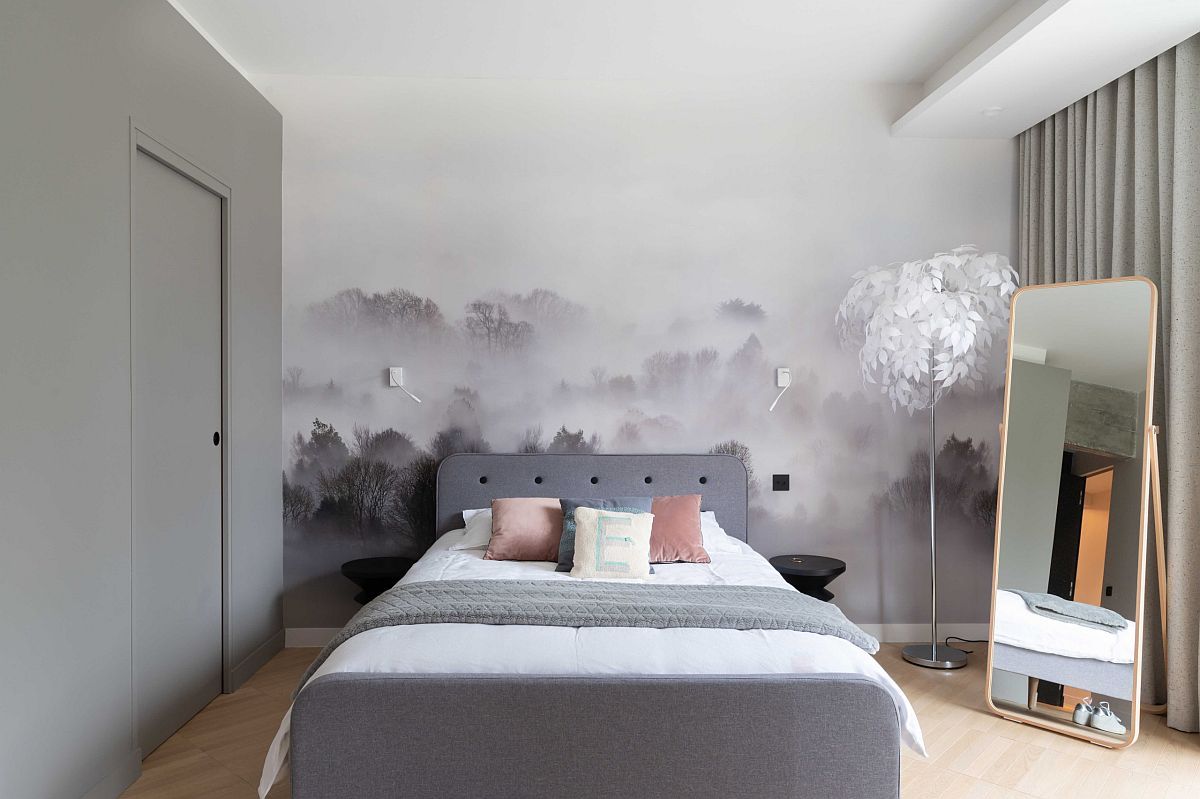 All Things Natural
Every spring is a celebration of nature at its rejuvenated best and this year is no different with bedrooms being filled with floral patterns, botanical prints and all things 'green'. If you have a bedroom that opens up into the garden outside, then it is easier to give it this 'eco-centric and green' upgrade. Even otherwise, try and use nature-inspired colors with muted, earthen appeal for a more relaxing and elegant bedroom.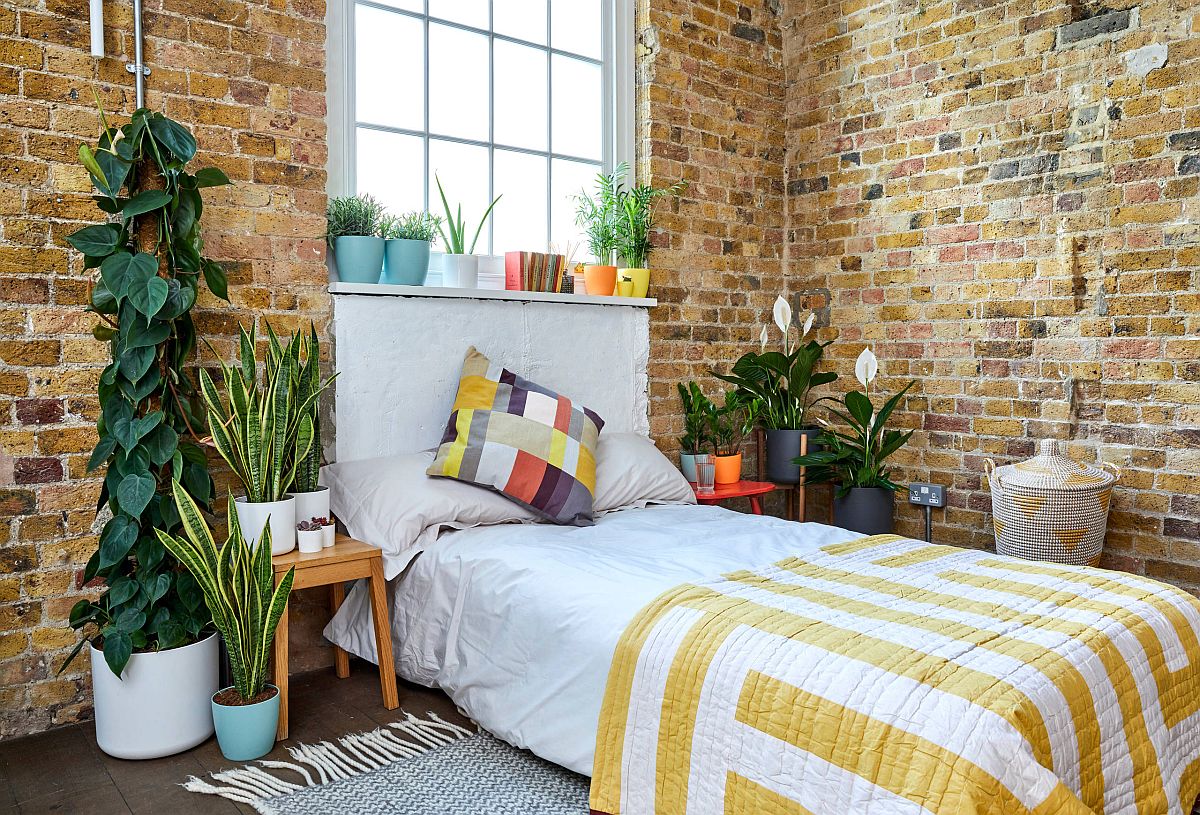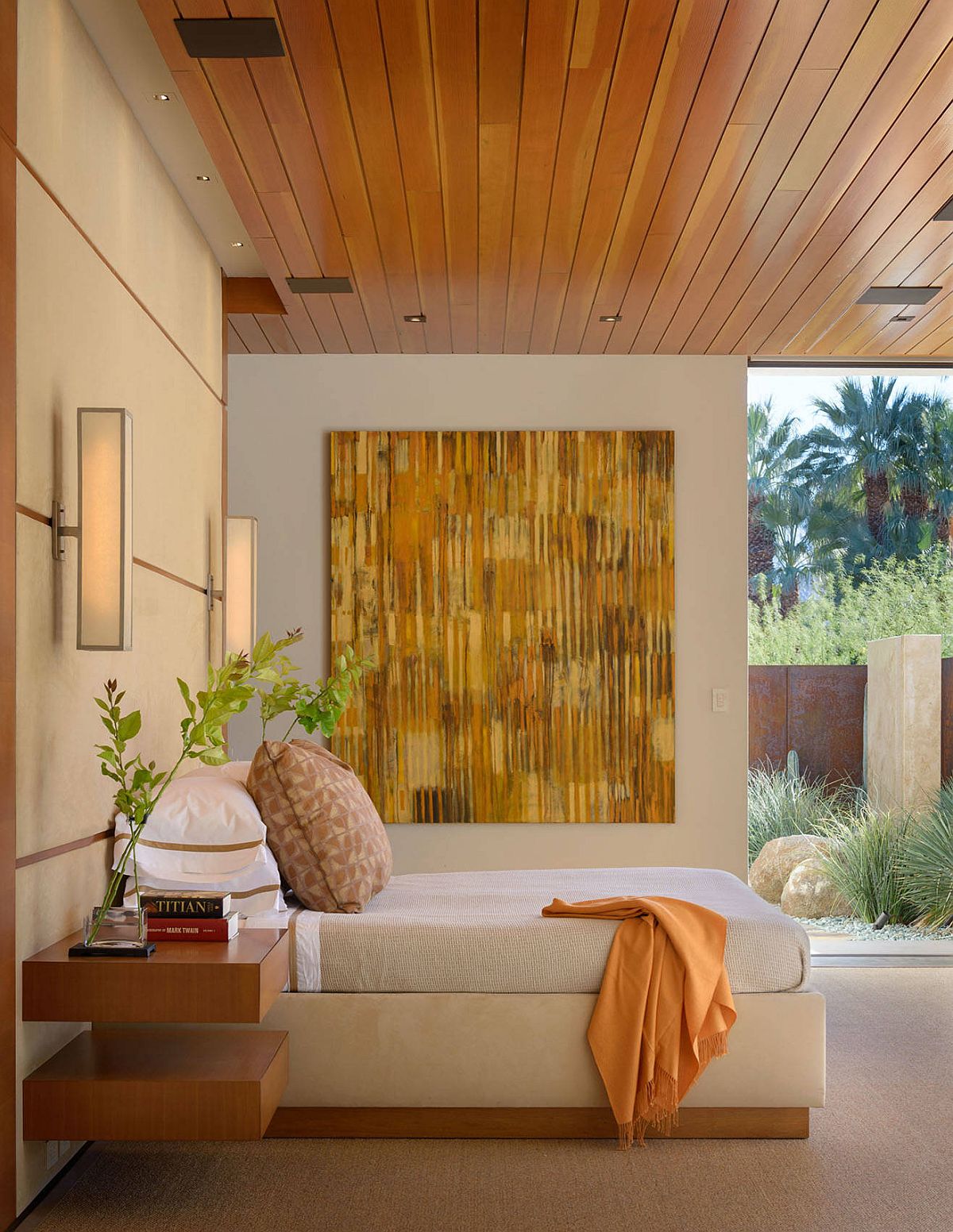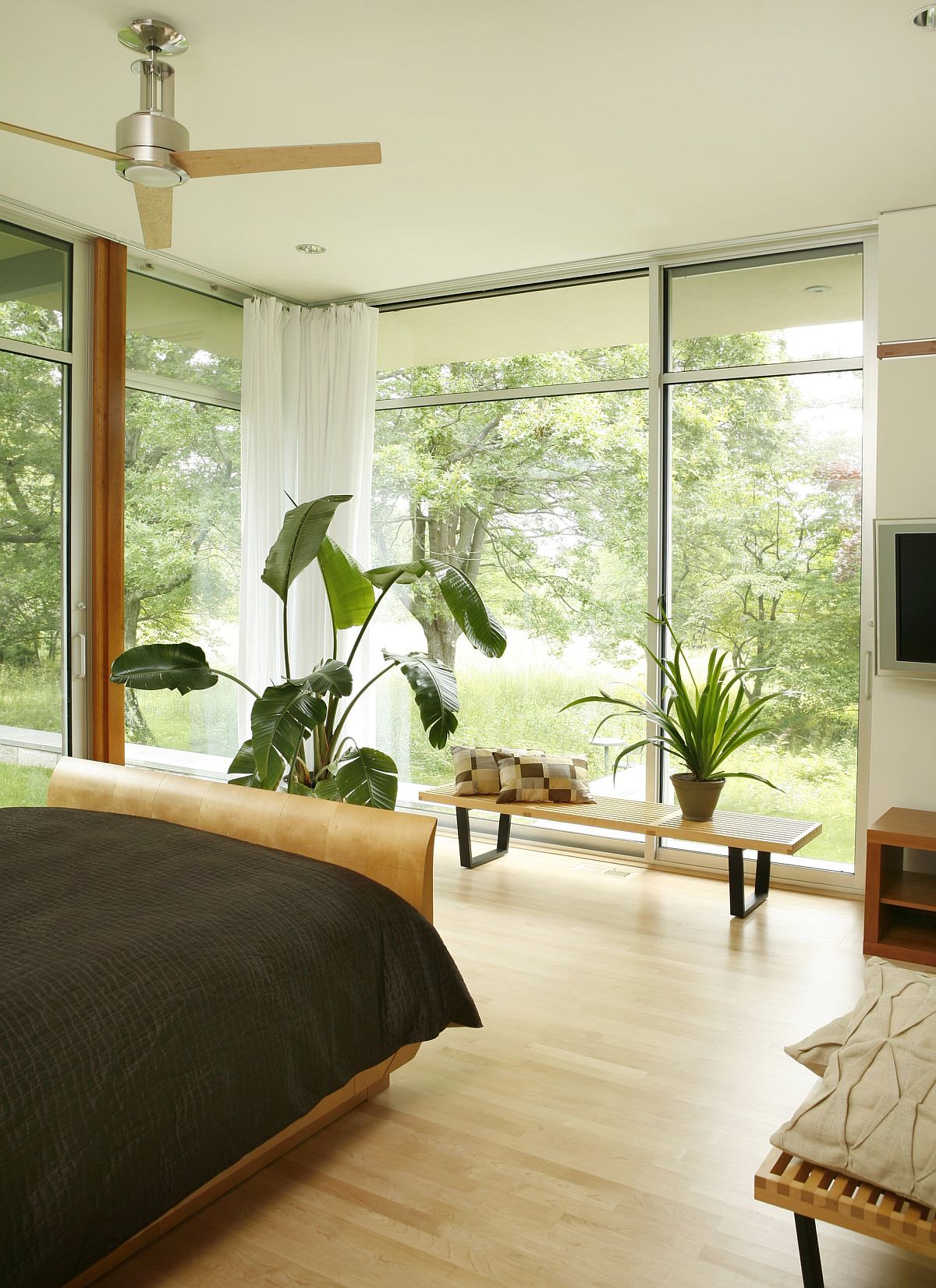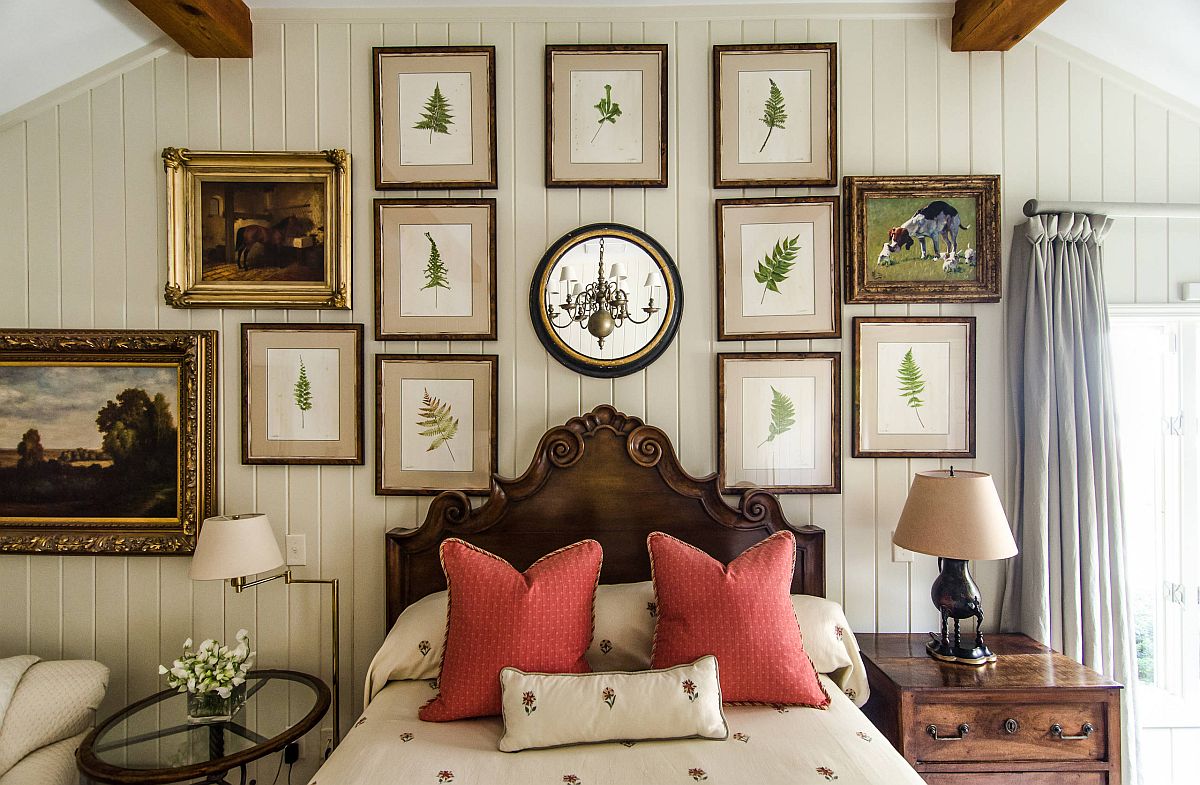 A Zen-Inspired Global Style
Whether you want to be inspired by the Danish concept of Hygge, simplicity of Scandinavian design, or wish to embrace the design principles of Japanese style – minimalism centered around the 'zen experience' promises to be defining character of the trendiest bedrooms this year. The Zen interior are all about decluttering, finding balance in the room, embracing neural colors, natural light and smart organization. Usher in greenery and your bedroom becomes a serene refuge amidst all the chaos outside!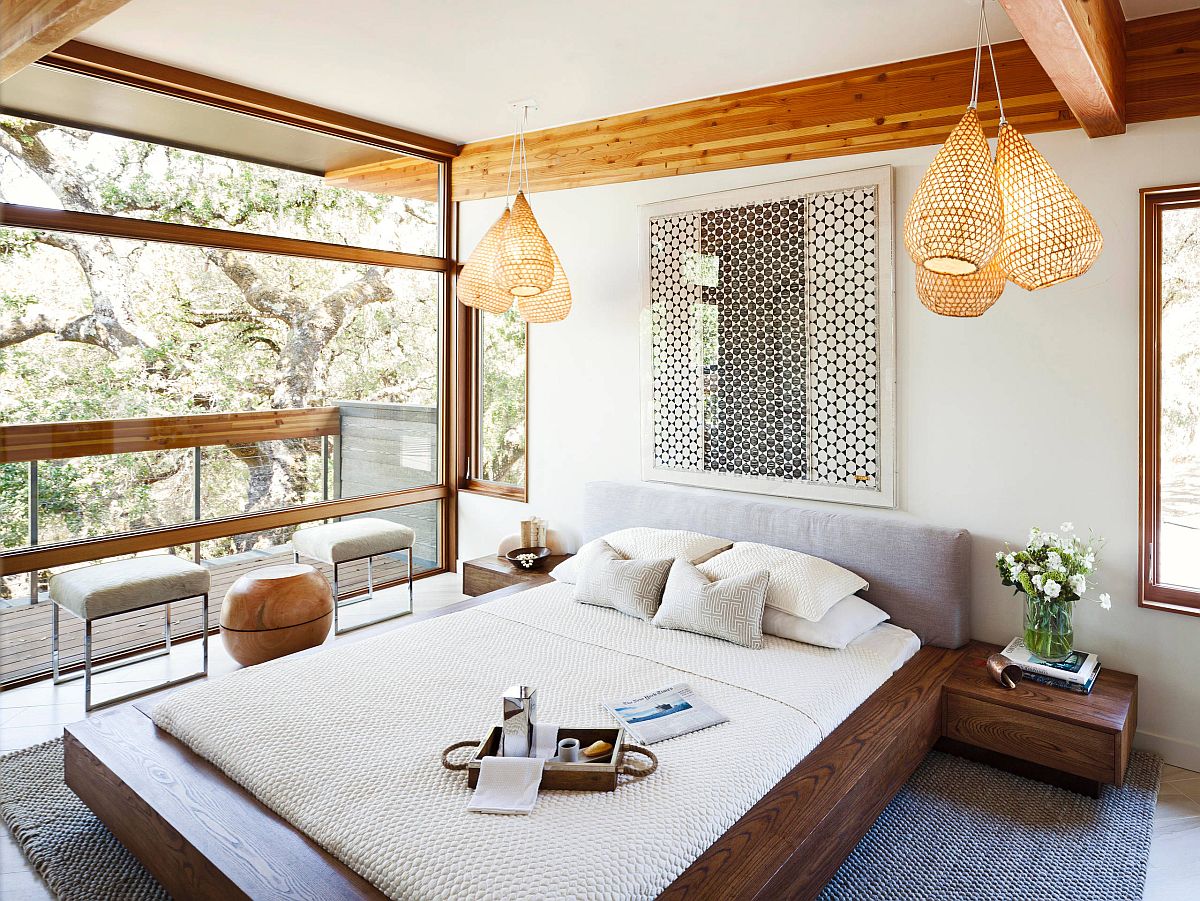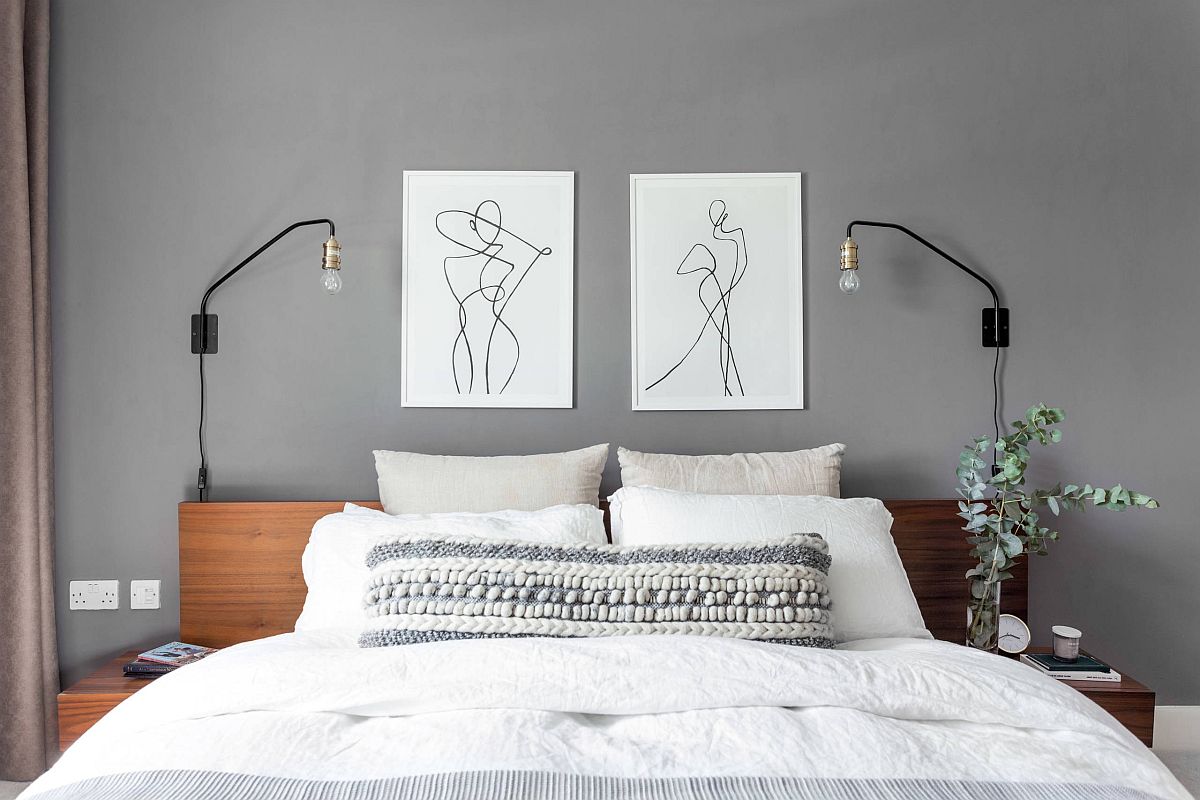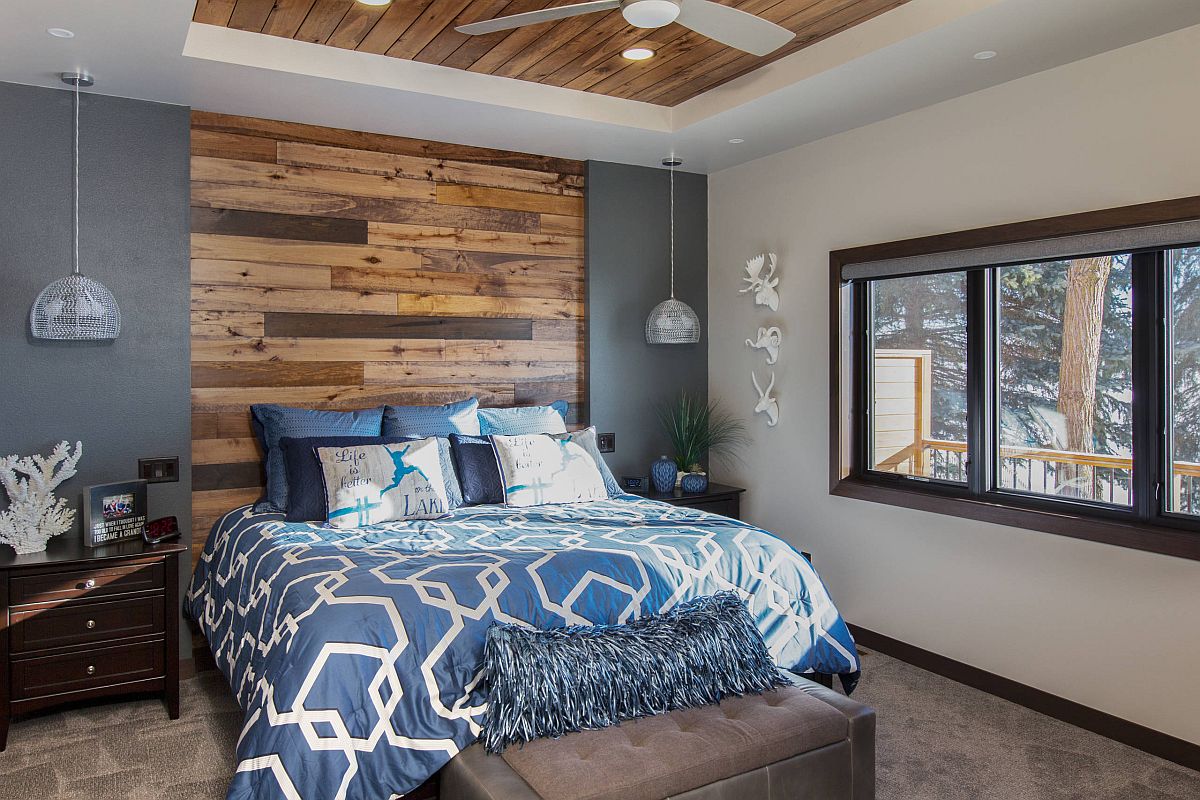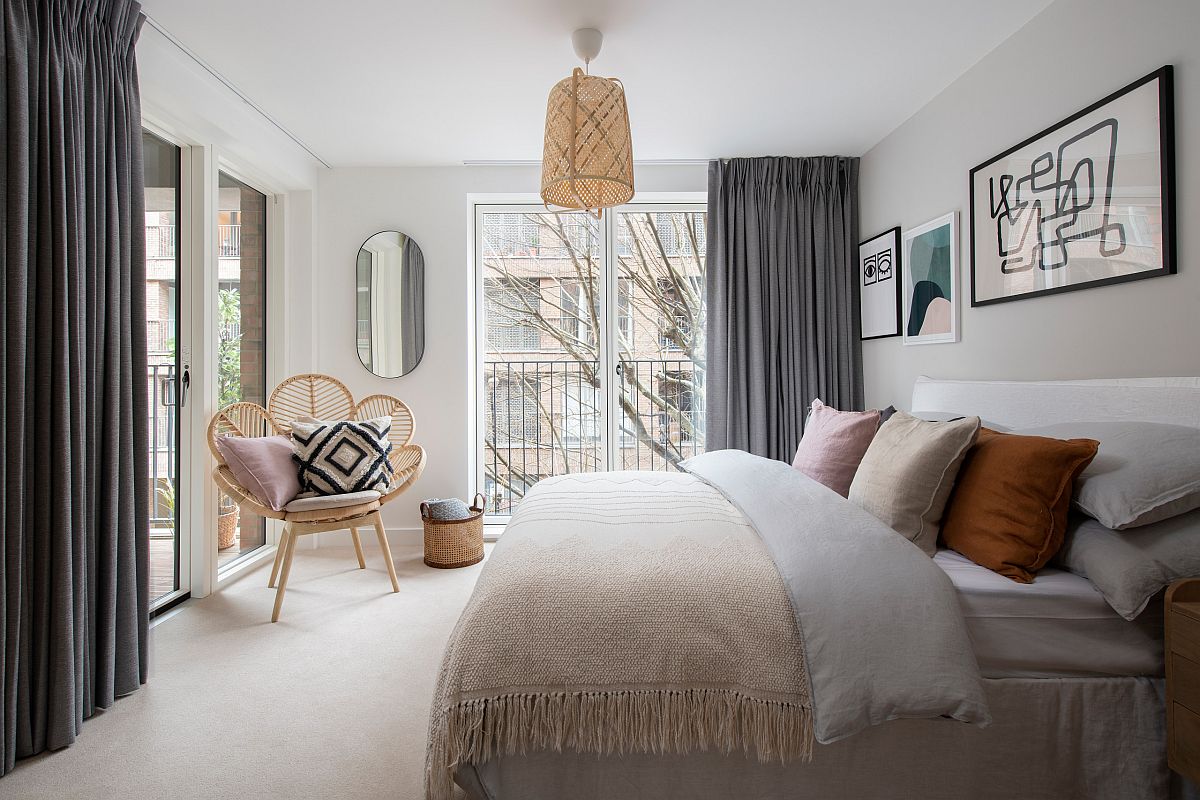 Smart Workspace in the Corner
It might not have been a welcome addition at the beginning of the trend, but the workplace in the bedroom continues to be the most popular and impactful change to home design in 2021. A simple desk in the corner along with a comfortable chair can do the trick in here. Those with more space to spare can get a larger work table and can turn a section of the bedroom into a dedicated home office. Take note of the wall in the backdrop that would be a part of your zoom calls and decorate accordingly.