We know that photos can be an amazing source of design inspiration, so this article may contain affiliate links that will direct you to a particular decor item. Clicking on a link may result in a portion of proceeds being paid to www.decoist.com
The hot decorating trends shaping interiors for 2020 made big waves. With so many people spending more time at home this year, having a cozy and stylish bedroom to retreat to is all-important. If you've looked around at your bedroom and decided you need a change, take a look at these style trends. And don't fret, we'll let you know how to shop each of these trends so you can get the look within your budget.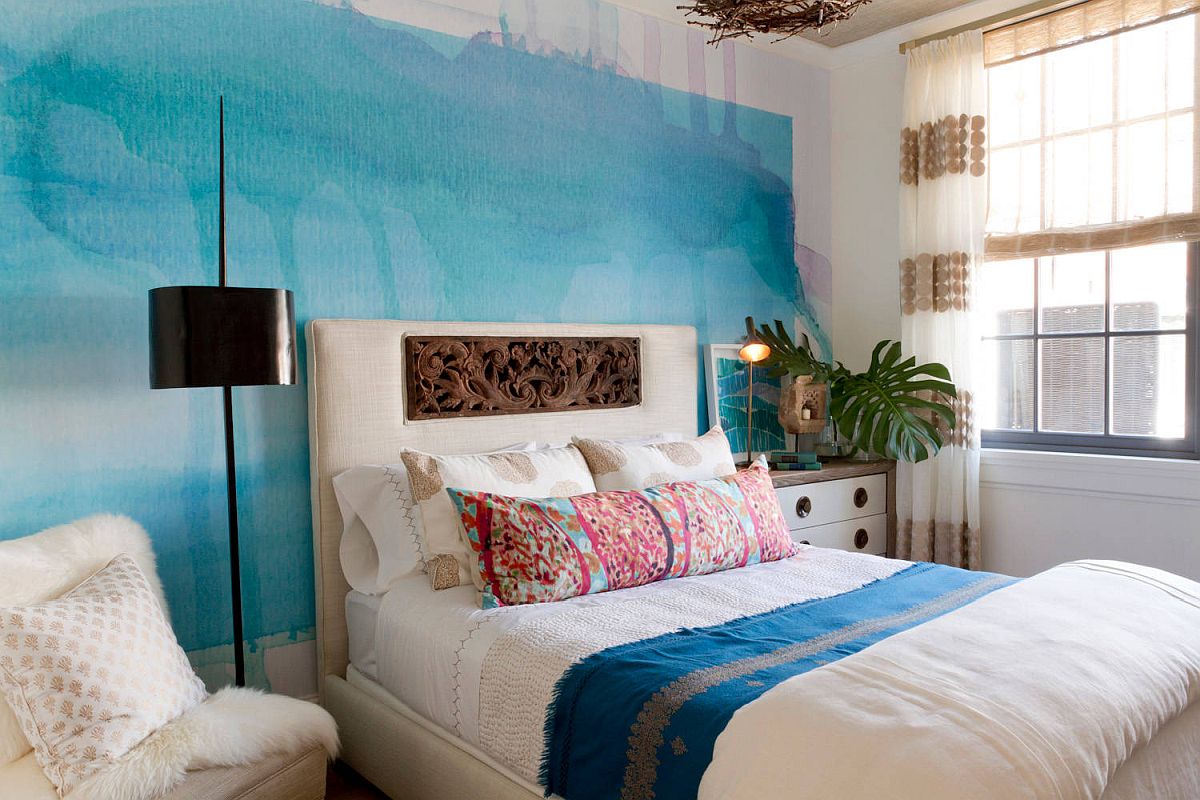 Top bedroom decorating trends of 2020 present a delightful mix of different things ranging from enchanting bohemian charm that takes you back in time to the popular wood and white movement that seems to be the path towards a more relaxing future. We are not going to suggest massive style changes in here and unless you are planning for a new bedroom, we would only recommend you incorporate some of these fab ideas into your existing bedroom. This is a bedroom roundup that you just do not want to miss –
Beautiful Bohemian Charm
Bohemian style is one that means different things for different people. Some tend to believe that boho style is all about bright prints, eclectic blend of pattern and an overload of color. Others are gravitated to it because of the neutral backdrop and the sense of relaxing calm it brings. If you love both the ideas and want a mix of the cheerful pattern and a rejuvenating atmosphere in the bedroom, then try out boho-chic this spring. A style that you will enjoy as the bedroom becomes your safe, personal and refreshing refuge!
Shop The Bohemian Look: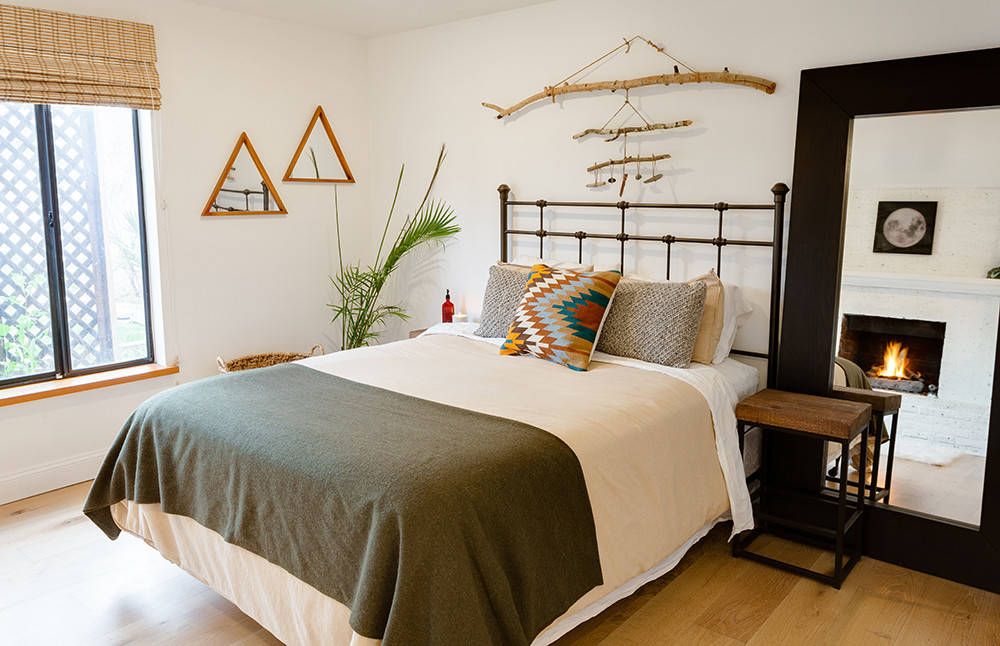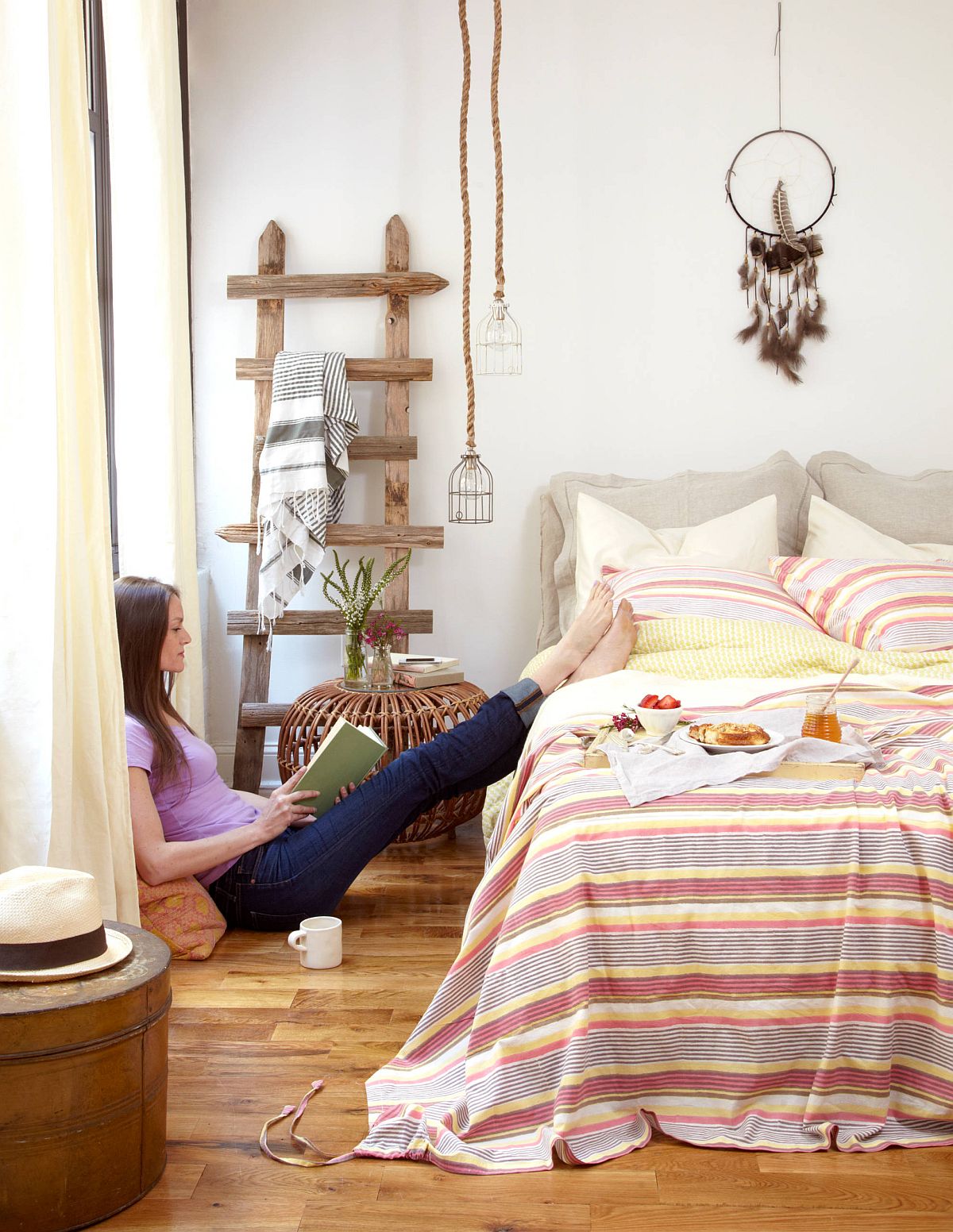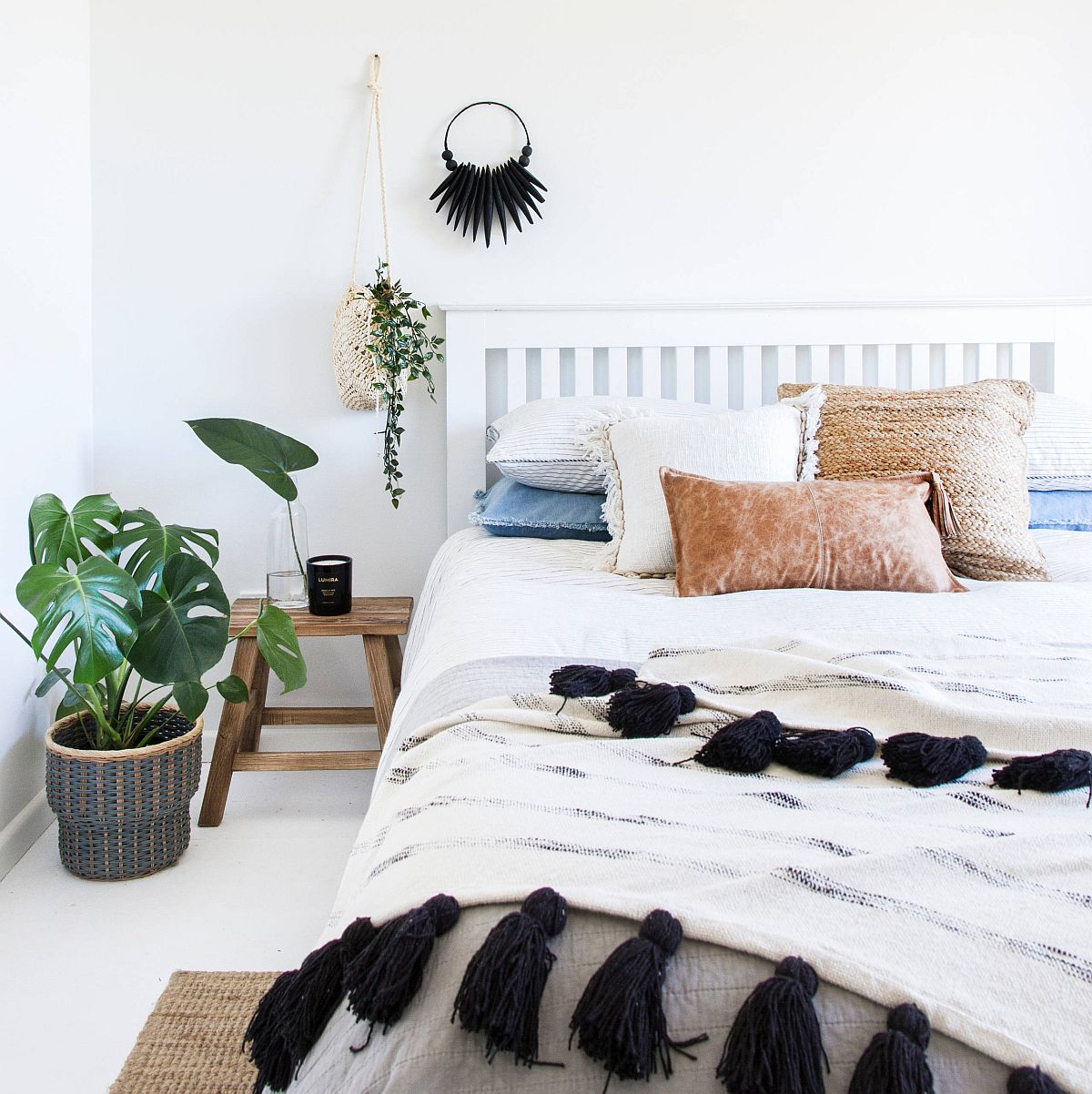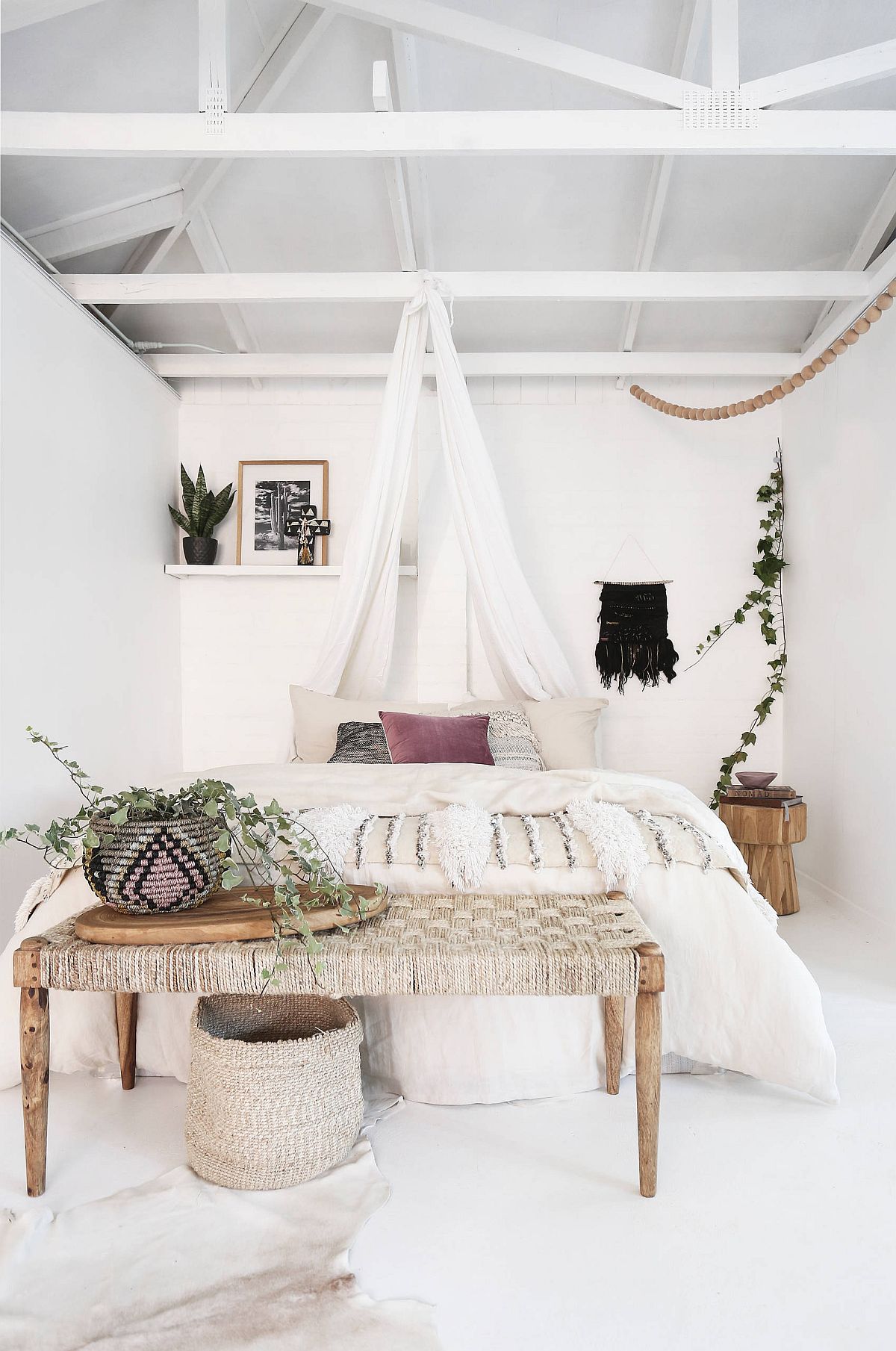 Bright Textiles Make a Difference
We have seen an increase in the use of bright textiles in the bedrooms in the last few years and you can expect more of the same in 2020 as well. Try out prints and accent pillows with bright colors and patterns inspired by style such as Mediterranean and Indian. They tend to enliven the dull, neutral bedroom and you can easily switch them out when you are in the mood for a more somber look. Be it bedding, drapes or rugs, there is plenty you can do with fabric in the bedroom!
Shop Our Favorite Bright Textiles: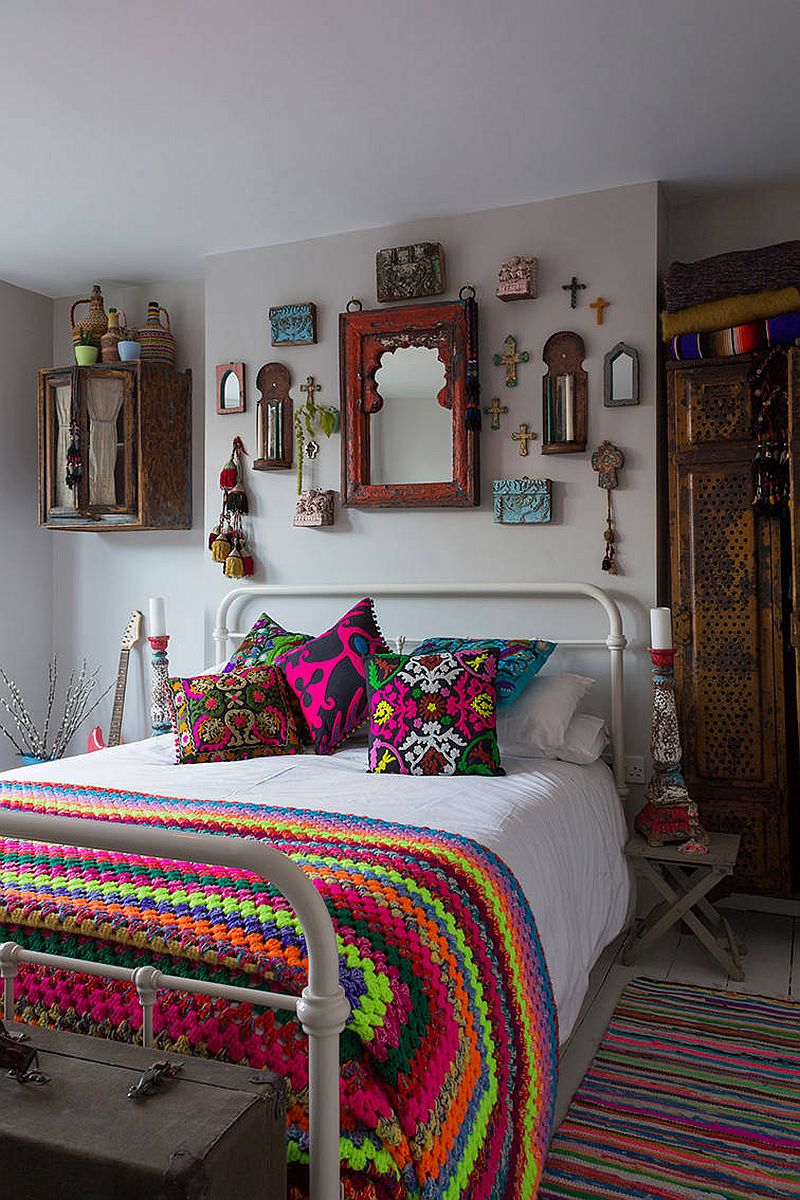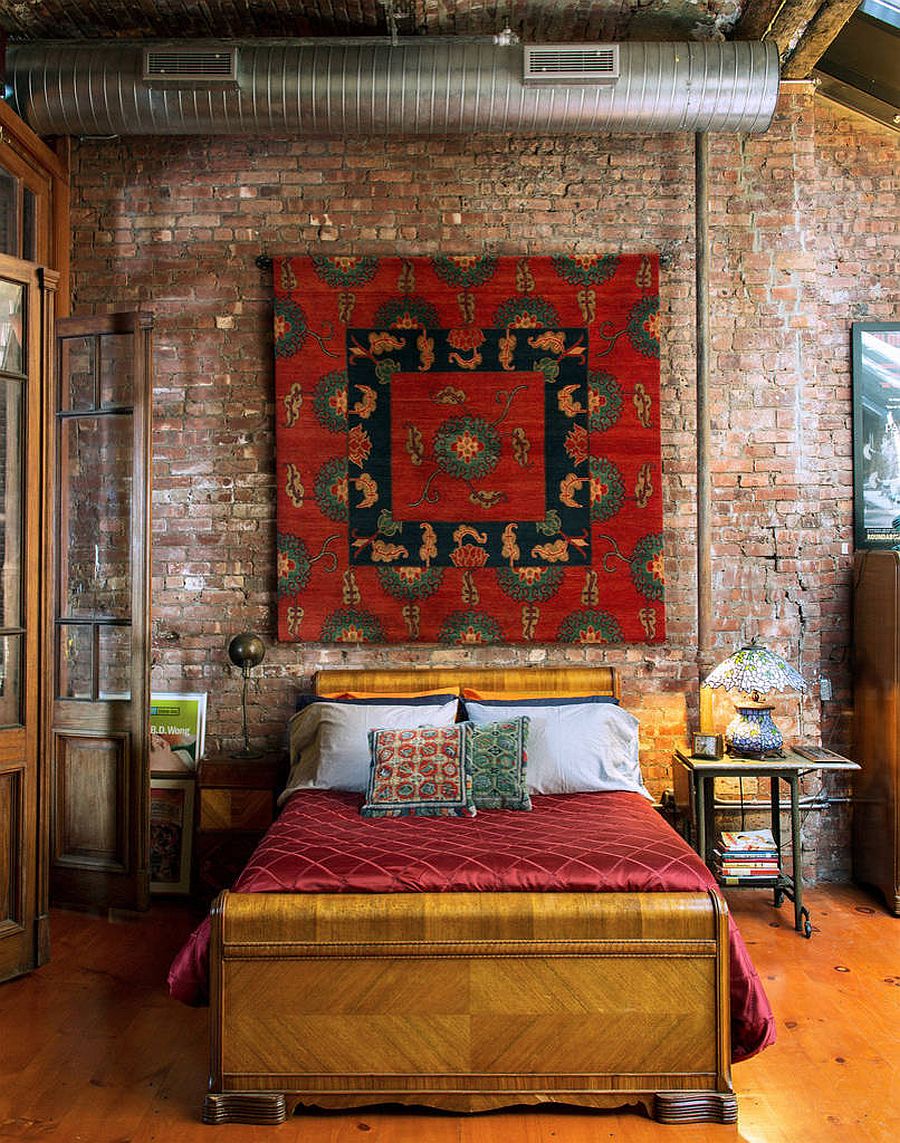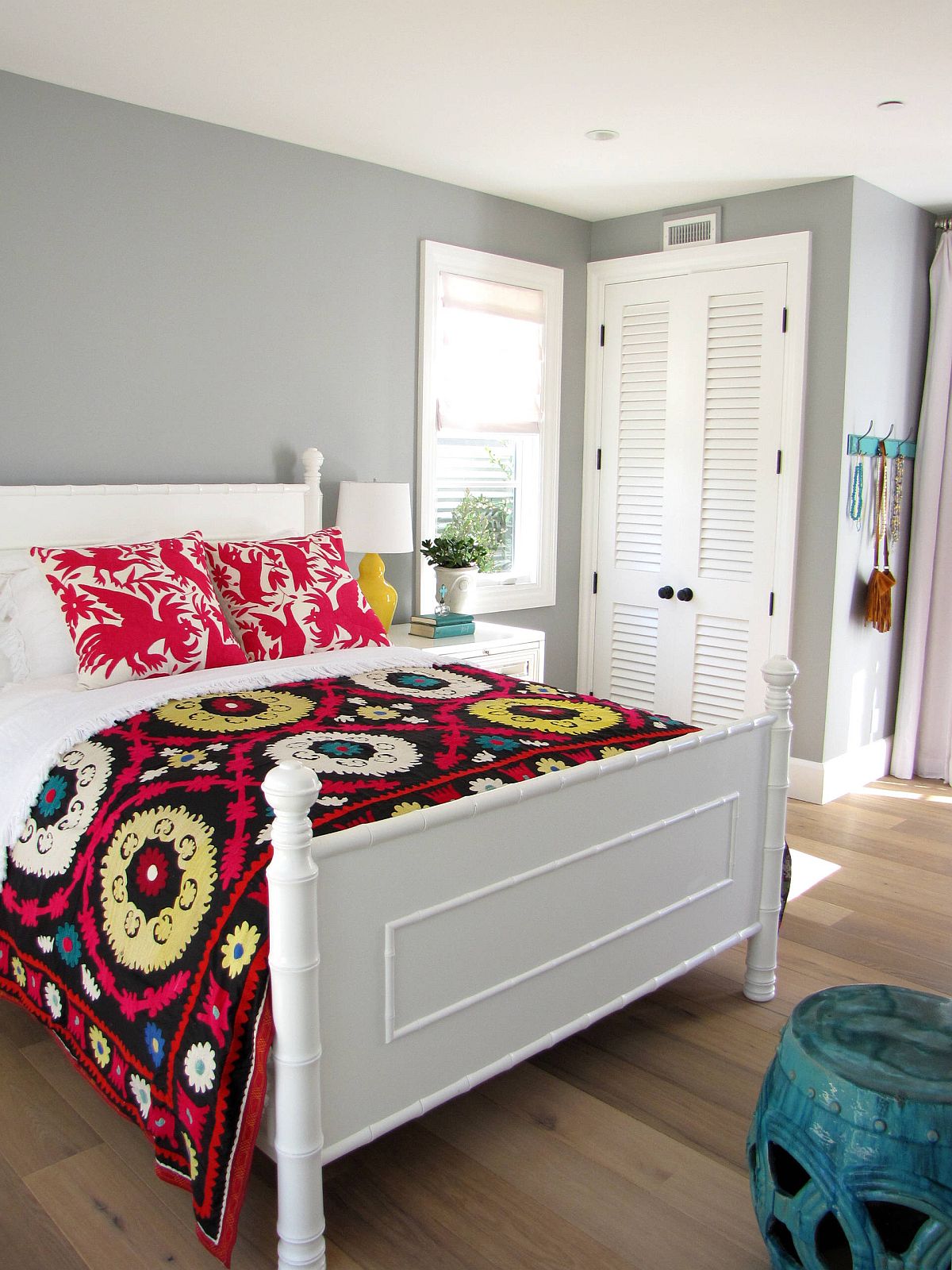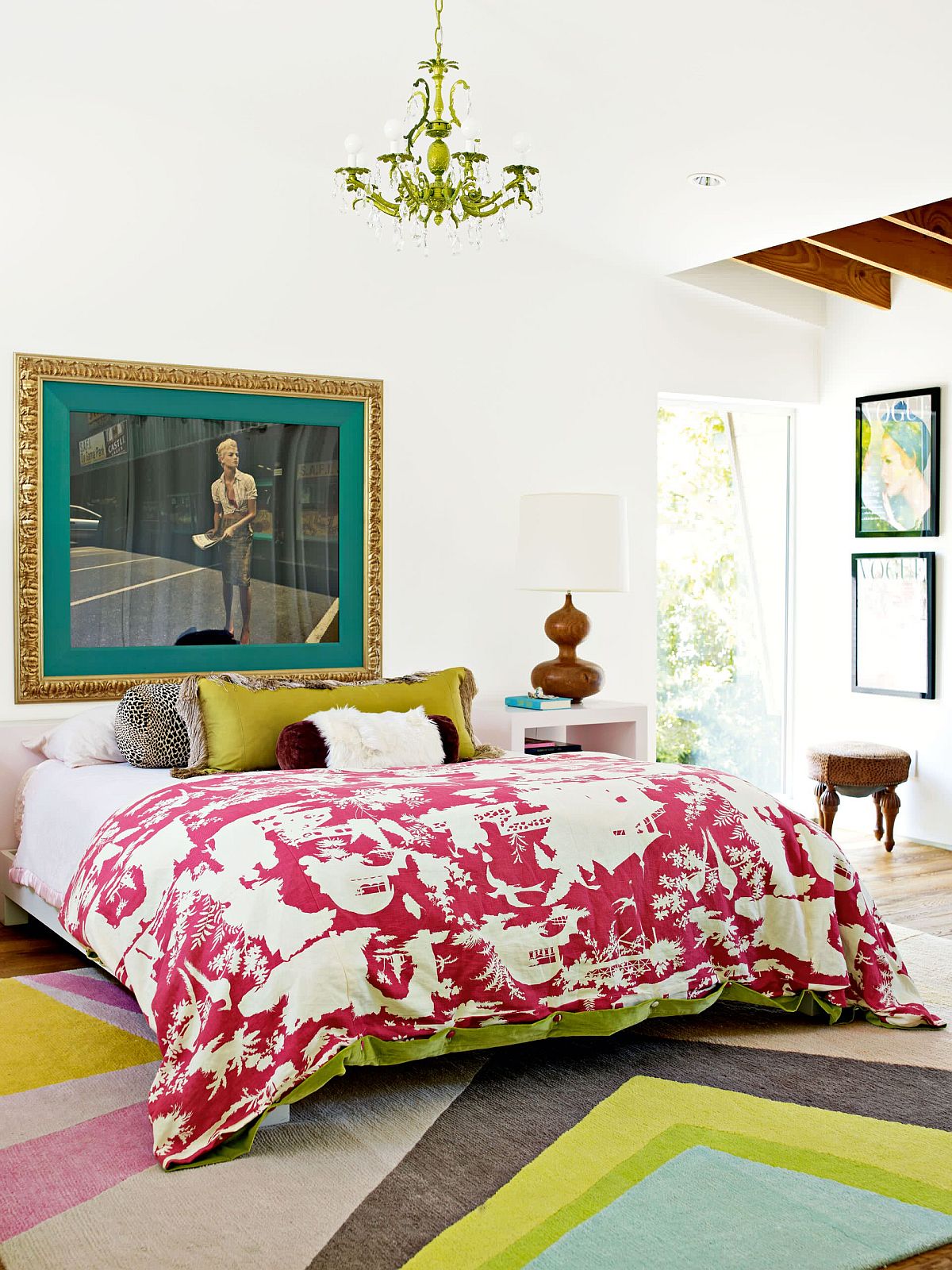 Platform Beds Keep Things Simple
Even before the arrival of 2020, we predicted that the platform bed would be a popular choice in homes across the world and we are pleased to say that we were spot on with our little 'fortune telling' adventure! If you wish to bring in a new bed frame this year, then go for one that is made from wood, is minimal and allows rest of the bedroom to take center-stage. Platform beds also tend to come in a wide range of variants from the ultra-minimal to the classic and Oriental; allowing you to choose one that fits in best with your own bedroom style.
Shop Platform Beds: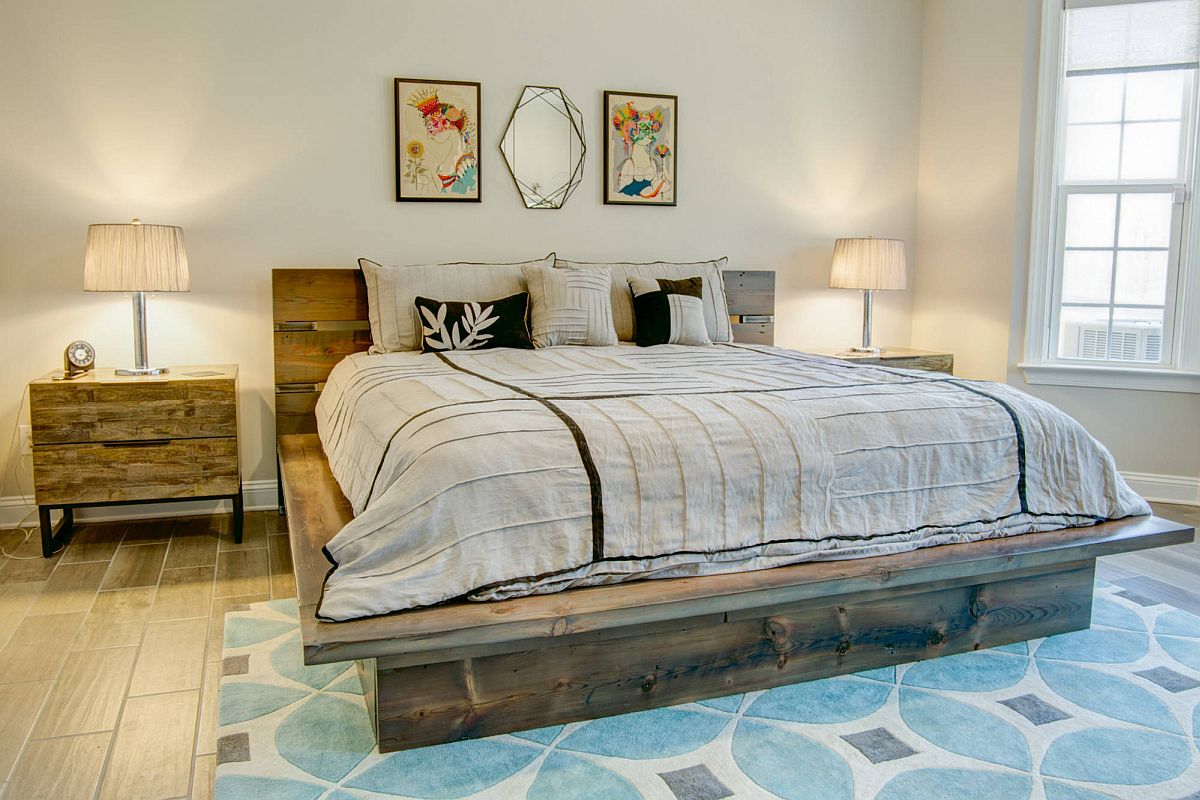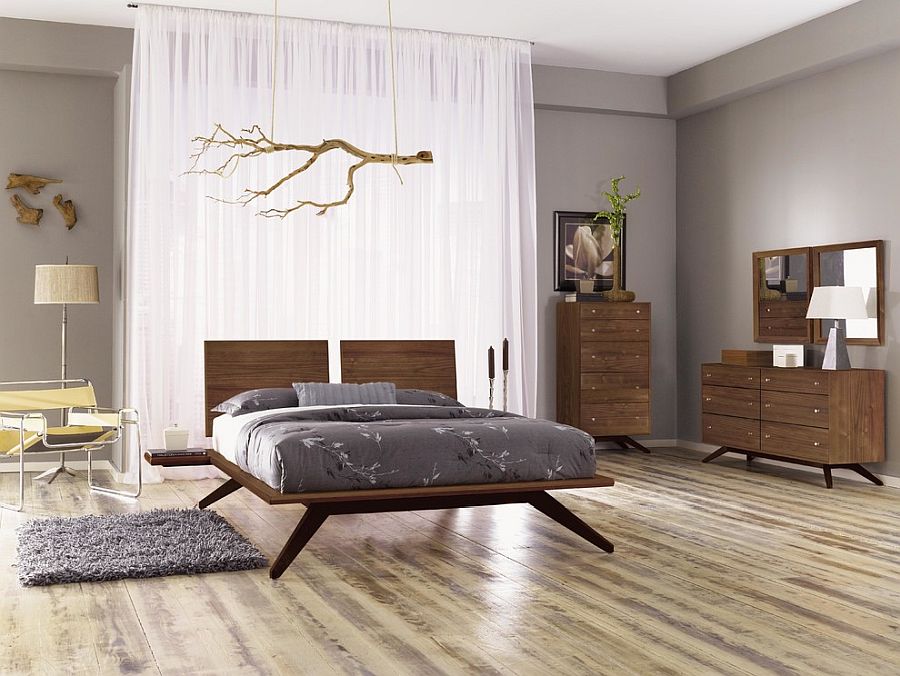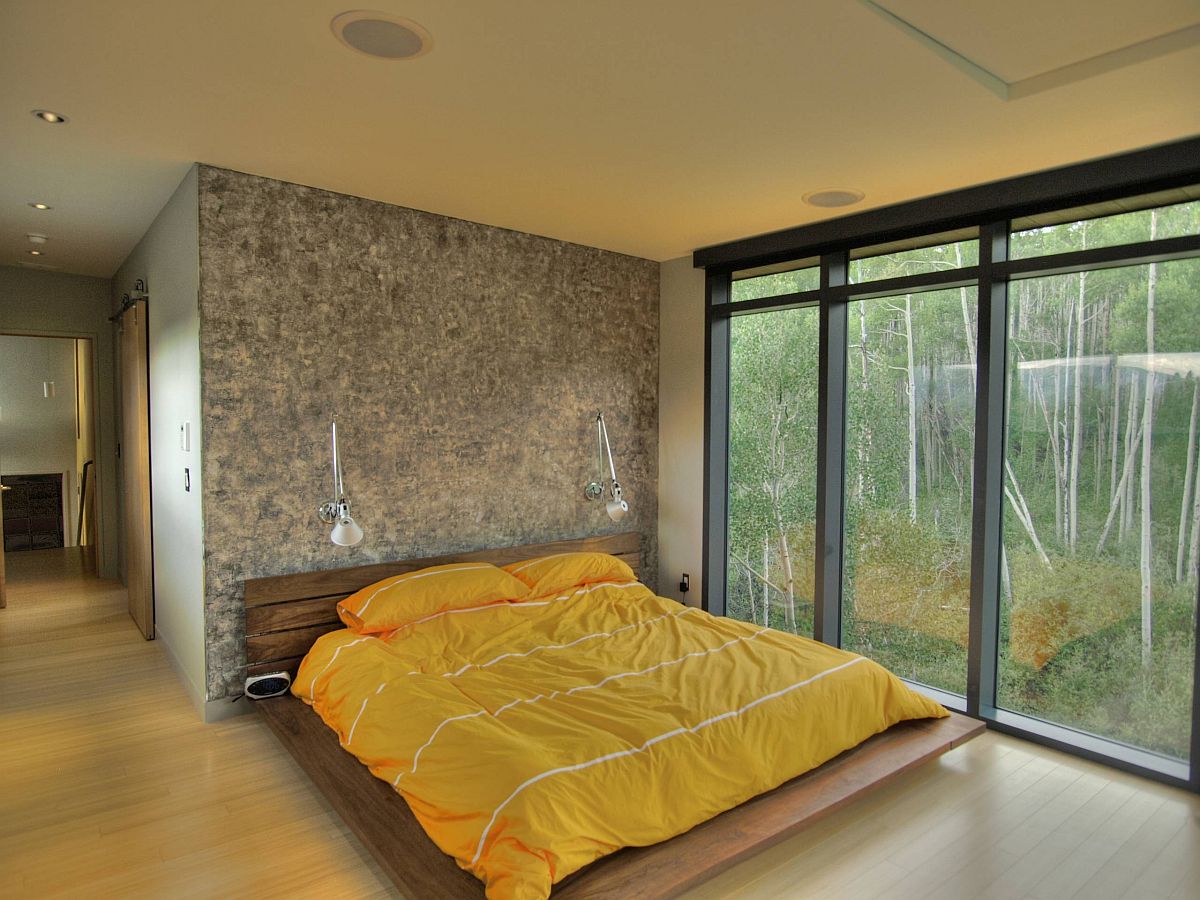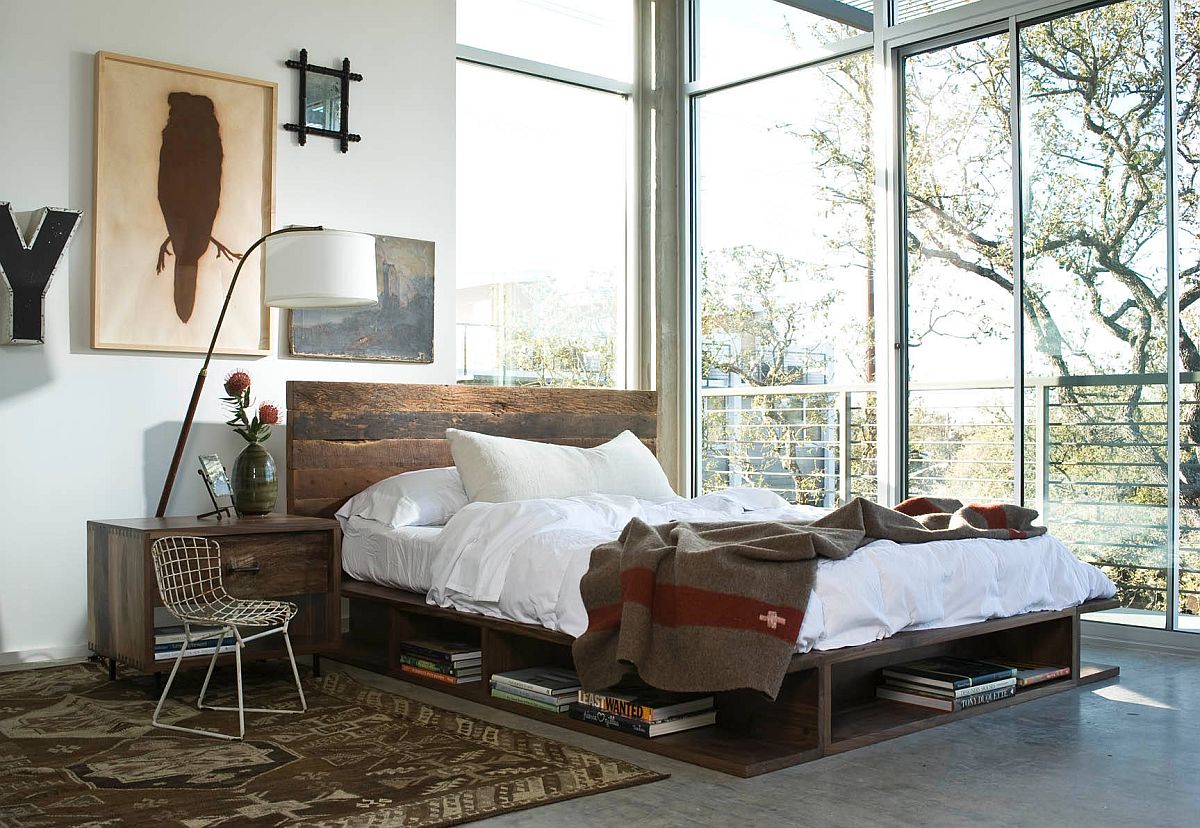 Wood and White Stay in Trend
If there is one color scheme that we just can't stop talking about (even if we wanted to), then it is undoubtedly wood and white. We have tried to move away from it ever so gently and yet, ignoring it would just be an unjust thing to do! So, for those who have not already embraced this look, do not wait any longer. A bedroom in wood and white coupled with a few bright, colorful accents is the perfect way to shape a more relaxing and natural sleeping space. The style choices here are aplenty and you can switch between them with ease.
Shop The Wood And White Trend: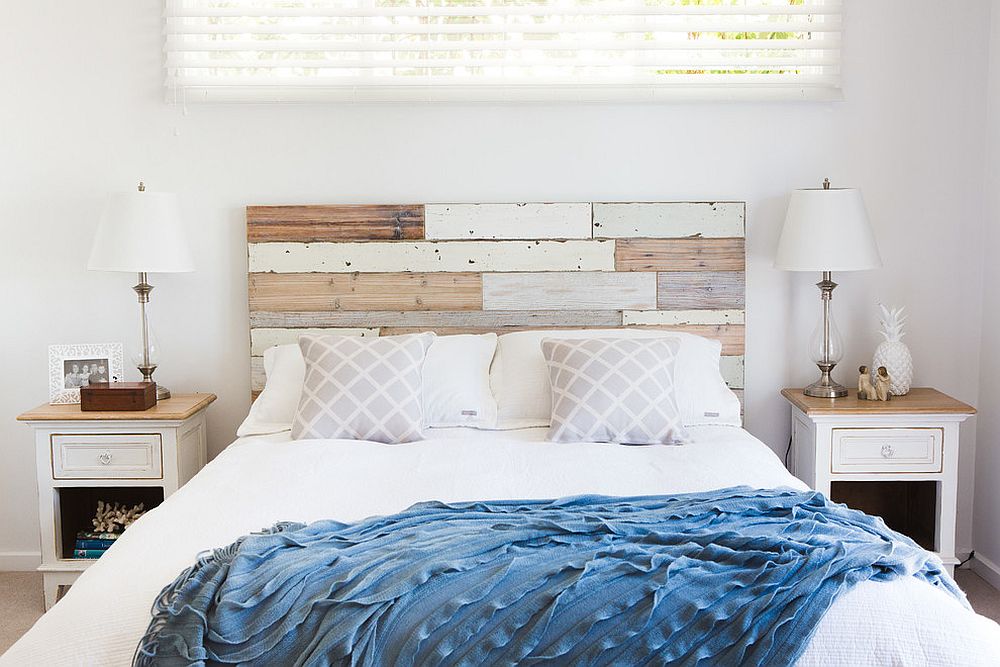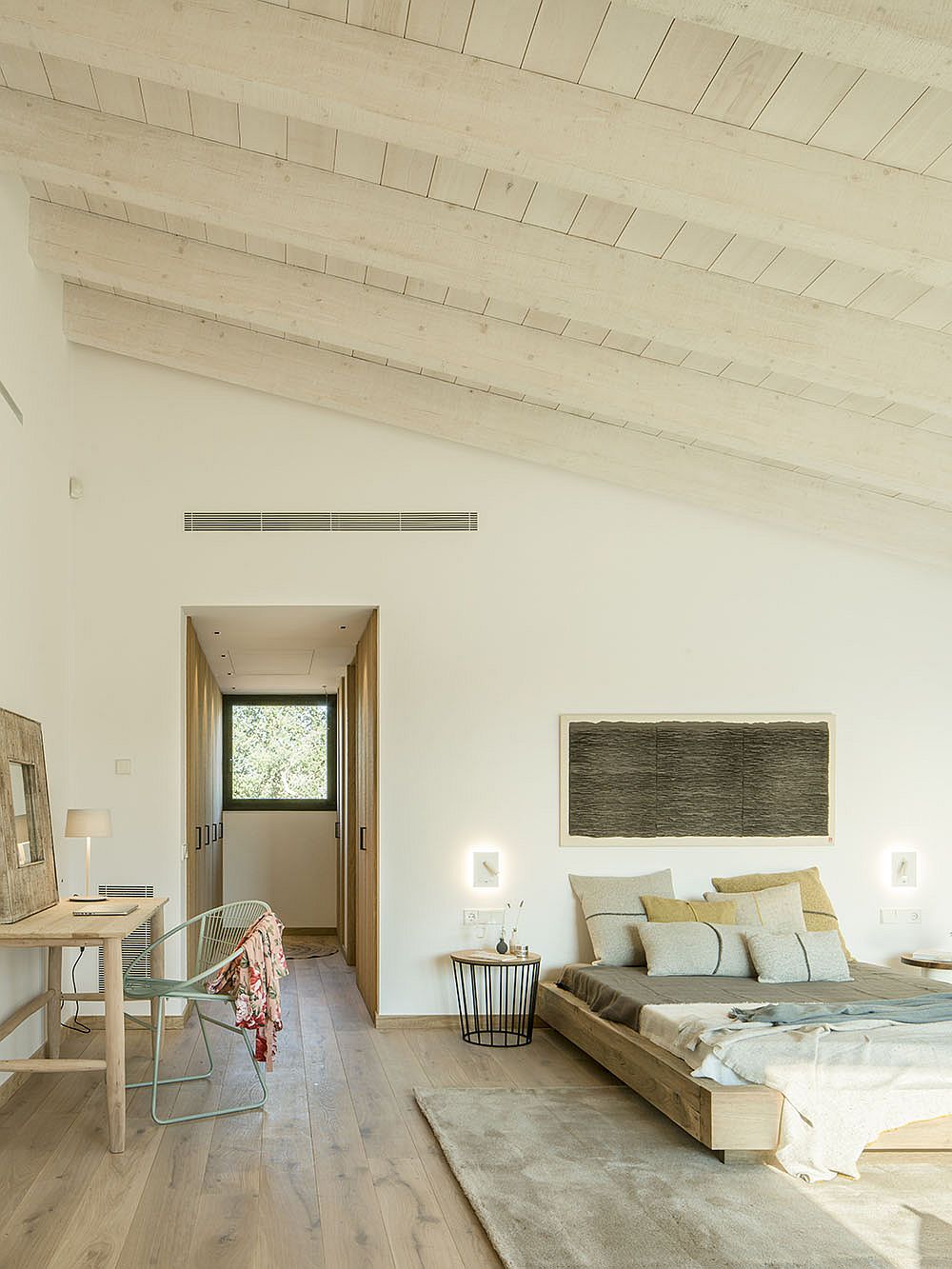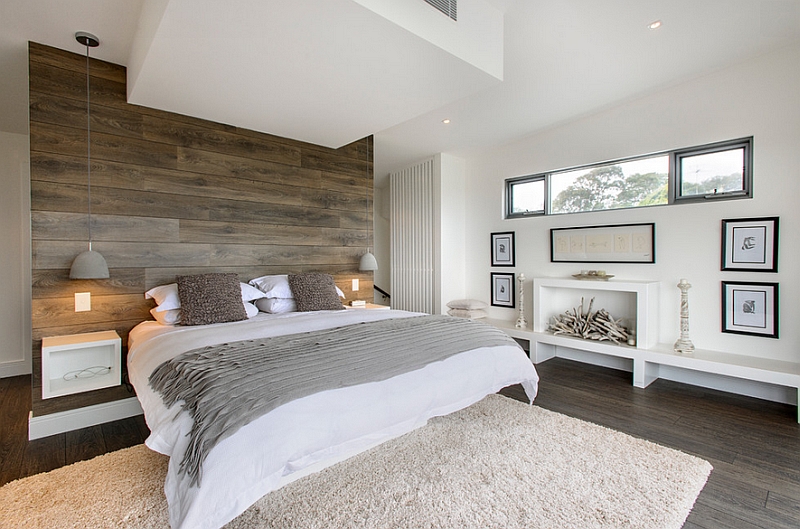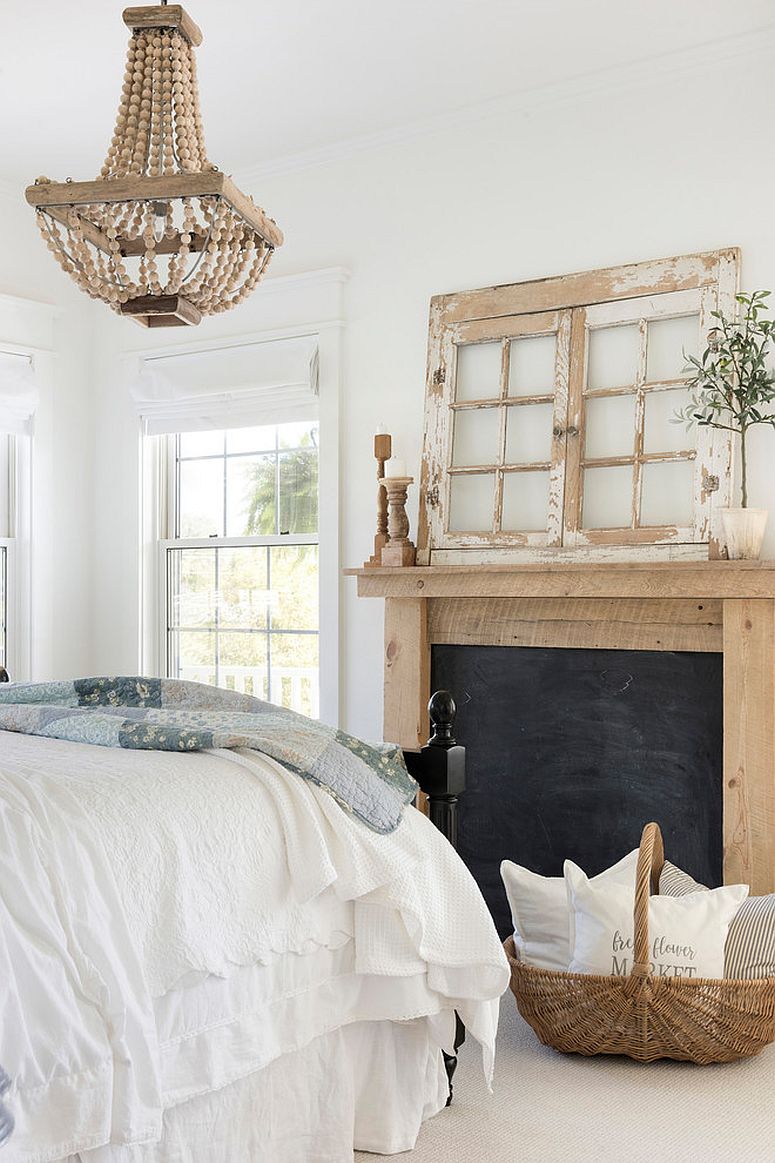 Farmhouse and Rustic Styles
We are not big fans of suggesting constant style changes in any room of the house. It takes up plenty of time, resources and you might want to switch to a different style just a few months later. But for those willing to go down this path or for homeowners planning their new bedroom, farmhouse and rustic styles are a safe and delightful option. Both bedroom styles are bound to be popular for the next few years, incorporate plenty of natural finishes and are anything but mundane.
Shop the Farmhouse Rustic Look: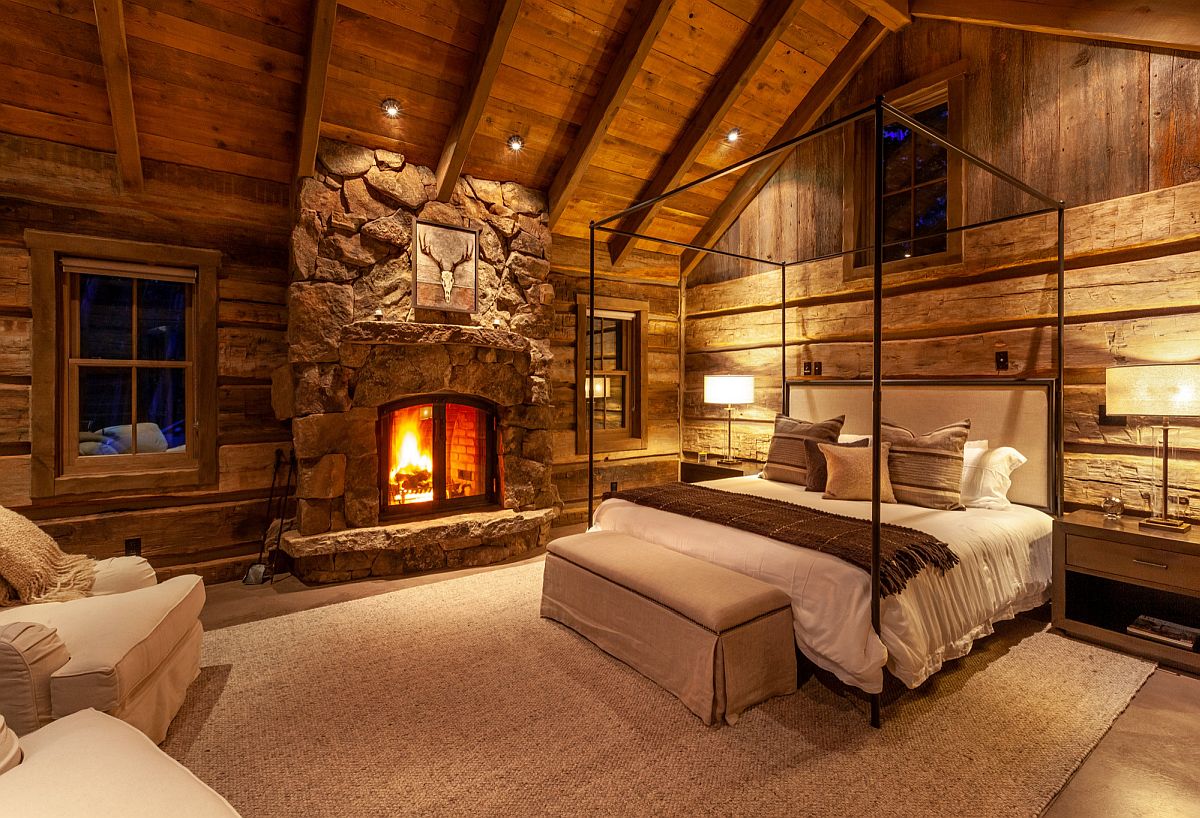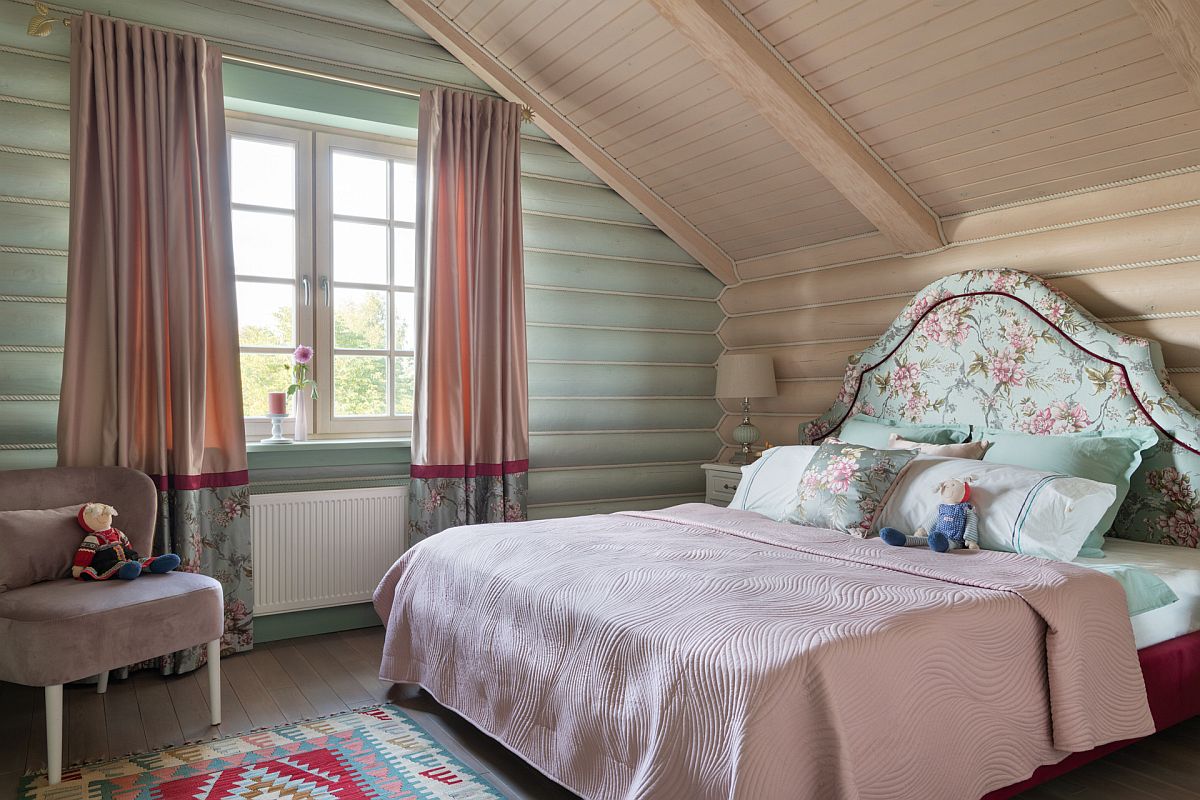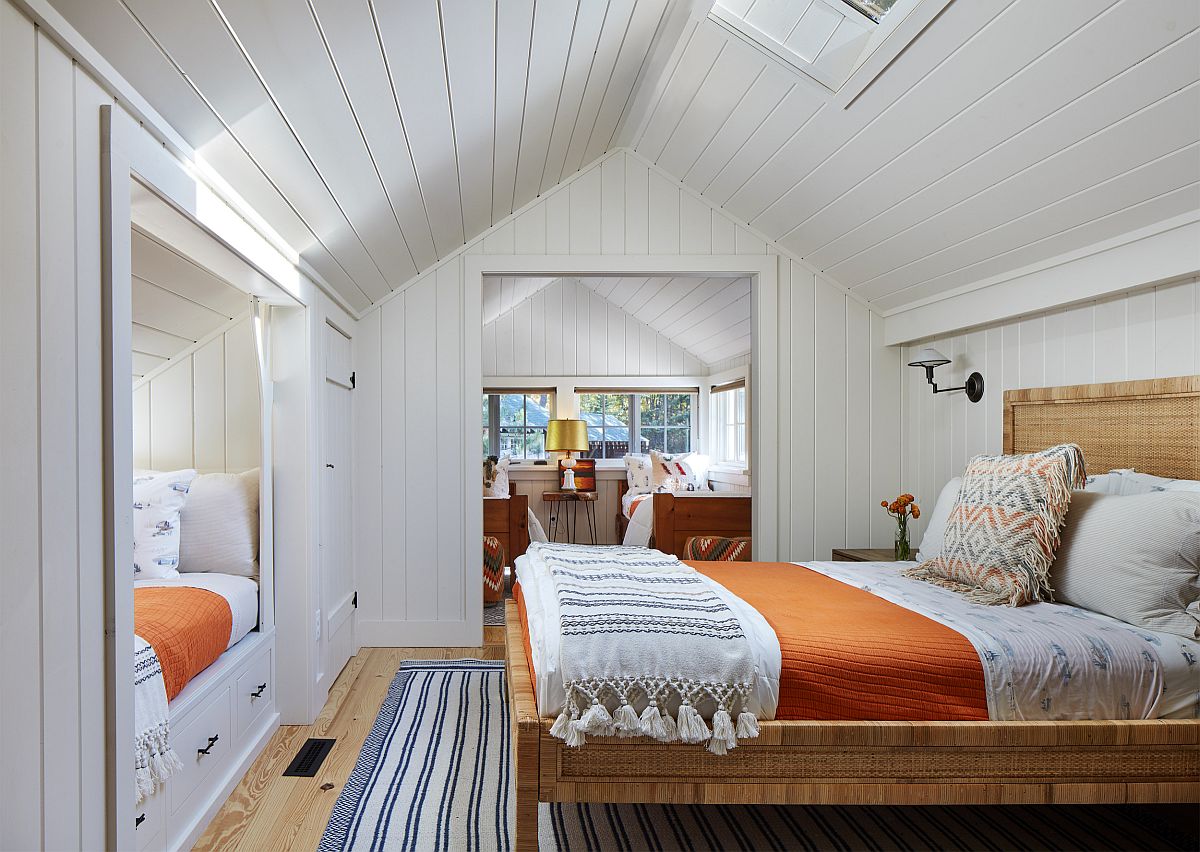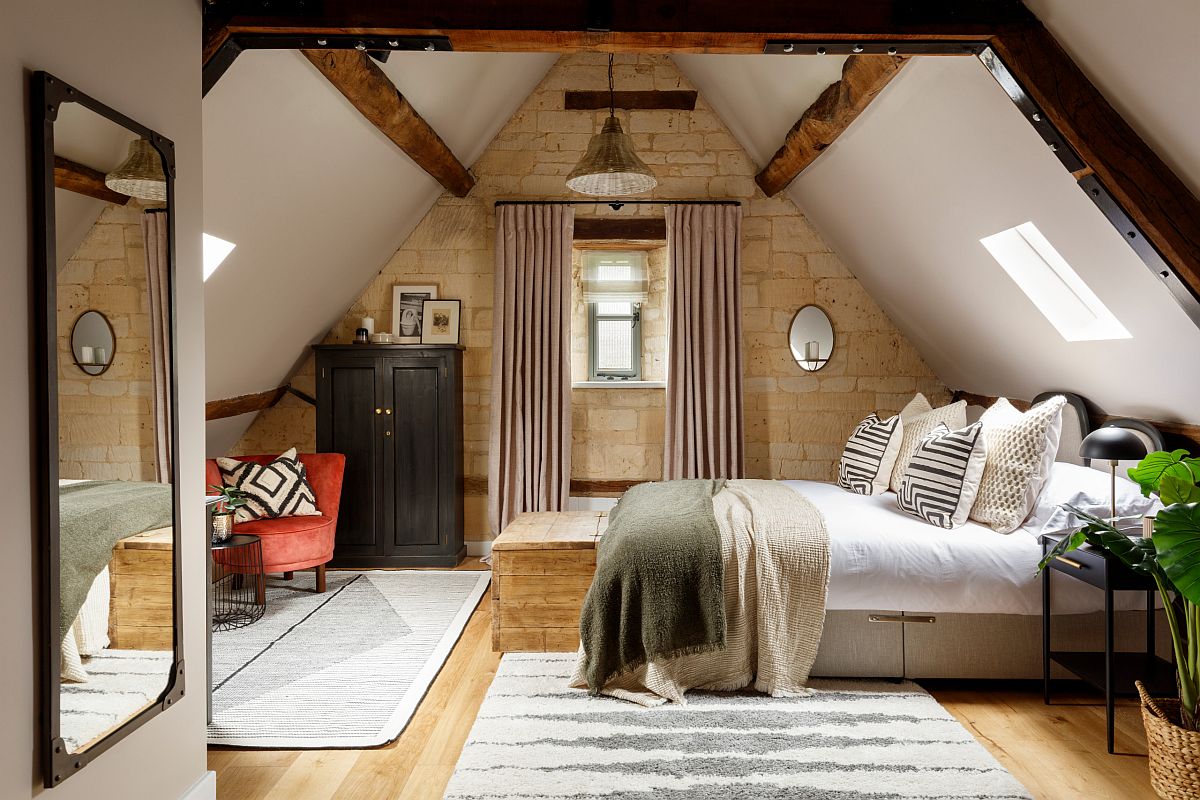 Greenery Comes Indoors
The many ideas above all point to interiors that are veering more and more towards an eco-centric theme. The perfect way to accentuate this further while filling the bedroom with fresh air in the months ahead is by adding an indoor plant to the setting. They can be placed pretty much anywhere and sliding glass walls that connect the balcony with the bedroom turn that little space filled with potted plants into a part of the bedroom as well. Unique planters also allow you to alter the color scheme of the bedroom while creating a beautiful, natural focal point.
Shop Artificial Plants and Unique Planters: