Whether you want to go down the coastal route, take the nautical ship or just love the simple beach style at its classic best, inspiration from sun, sand and surf is something that seems to charm us all. And with summer now completely melting away into the colors of fall and winter waiting to greet us all, it is only obvious that we long to recreate the magic of breezy summer at its lazy best! The home theater or the media room is a place where you can easily try out beach style without really disturbing the rest of your home and its existing style and color palette. Smart, fun and cheerful beach-style media rooms put a smile on your face almost instantly!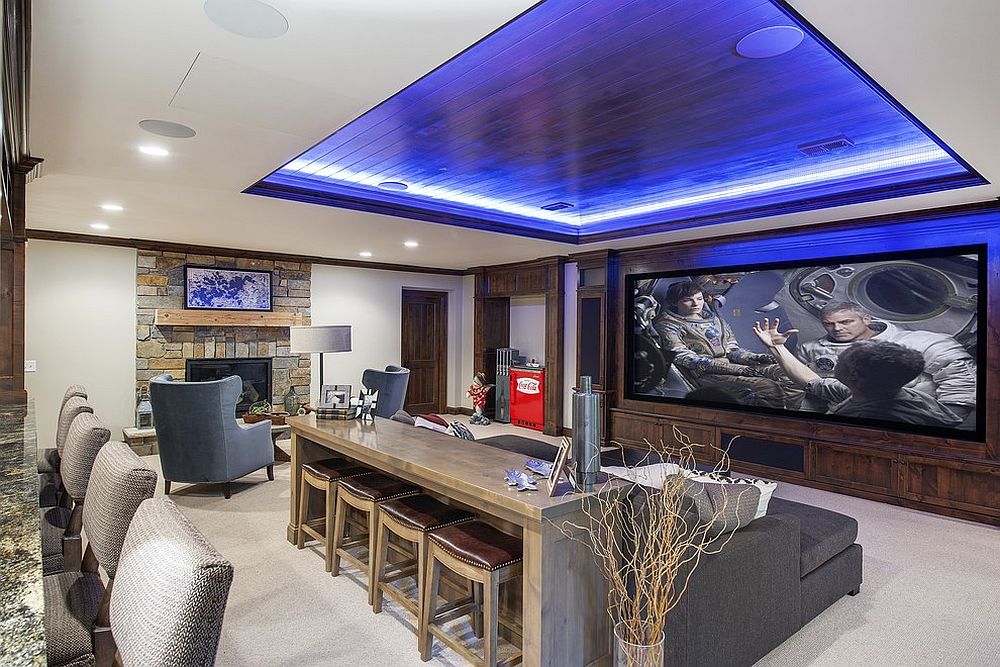 While having a beach style home theater in all its splendor is great, not all of us have both the space and budget to indulge in such luxury. This is precisely why we have also thrown in some fabulous media rooms that multitask with ease and allow you to use the same room as a cool 'social zone' and an interactive hangout. Trendy and timeless, here are 20 home theaters and media rooms that bring home the beachy vibe –
A Hint of Grandeur
There is no reason why your beach-style home theater cannot be both relaxing and visually spectacular at the same time. Once considered an absolute luxury, rapid strides in today's technology have made home theaters a lot more affordable and easy to install. Wireless connectivity has taken this a step further, and today's home theaters can offer the complete 'cinema experience' without draining your bank account. The beach-style home theater definitely stands out from the crowd because of its use of a light color palette that often involves white and its many shades. Throw in décor and accessories with a distinct coastal style, and you have a setting that is as refreshing when the lights are turned on as it is mesmerizing when it all goes dark!
RELATED: 10 Awesome Basement Home Theaters That Deliver Movie Magic!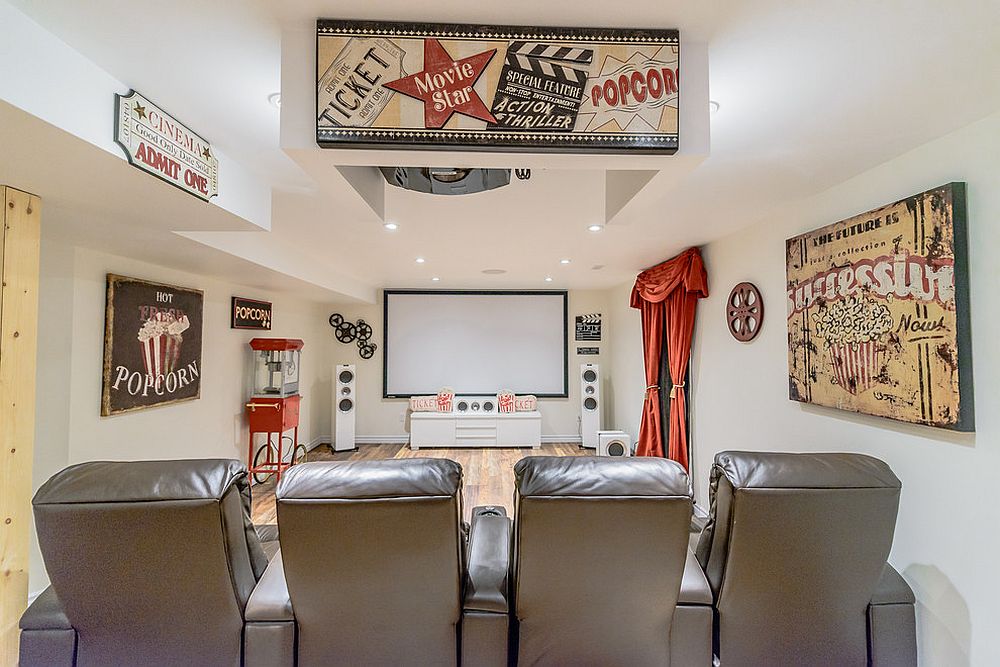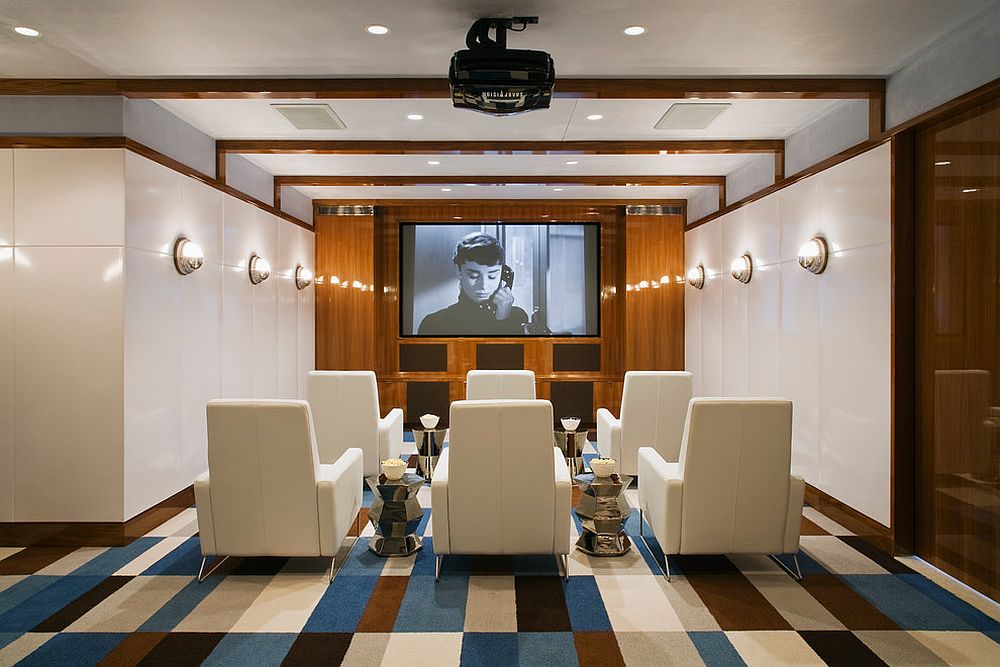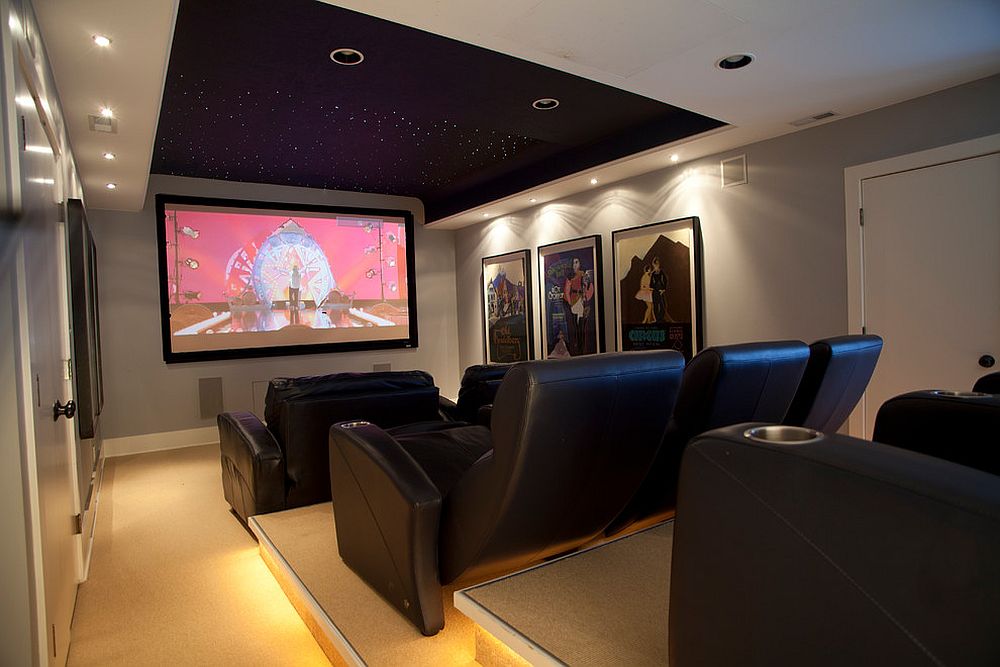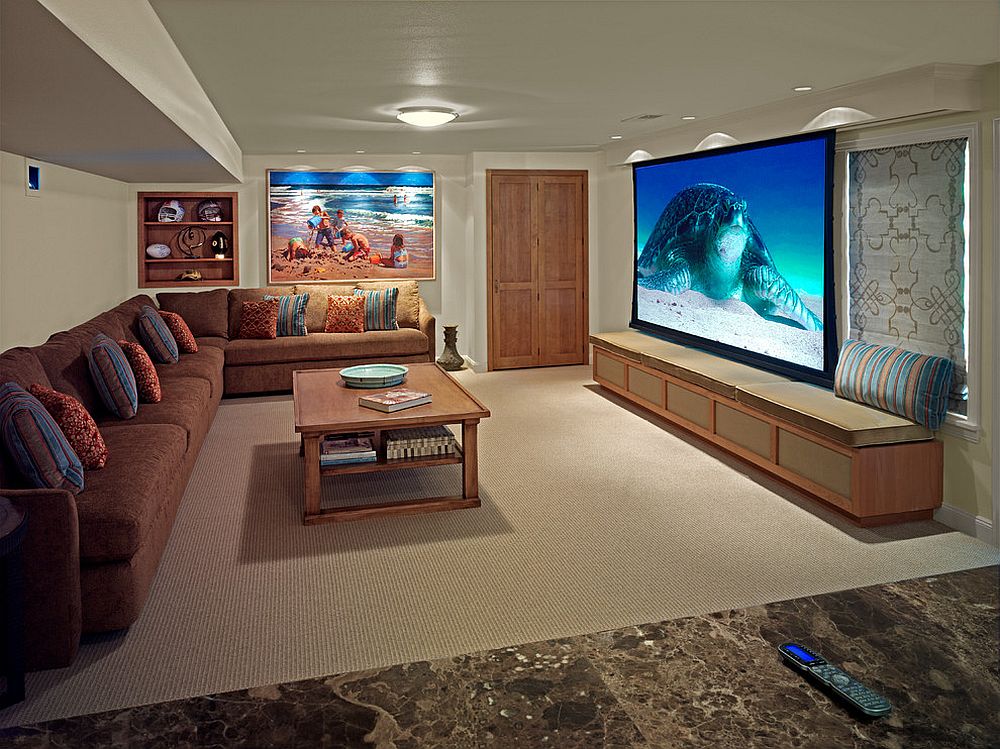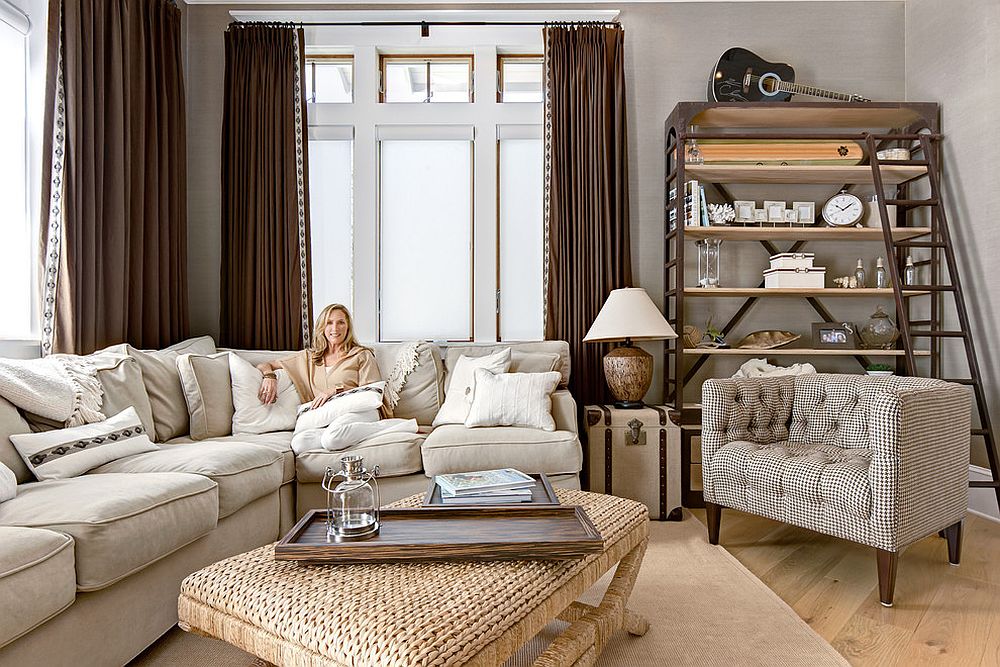 Classic White and Blue
It is barely a secret that the combination of white and blue is the 'go to' duo in any beach-style setting, and it is something you simply cannot go wrong with. Those looking to add a more nautical twist to the media room or home theater can use darker shades like navy blue along with white instead. The white and blue media room feels fresh and cheerful, and with motifs such as the ship wheel, starfish, conch shells and even simple stripes, ushering in that coastal charm is all too easy.
RELATED: 35 Modern Media Room Designs That Will Blow You Away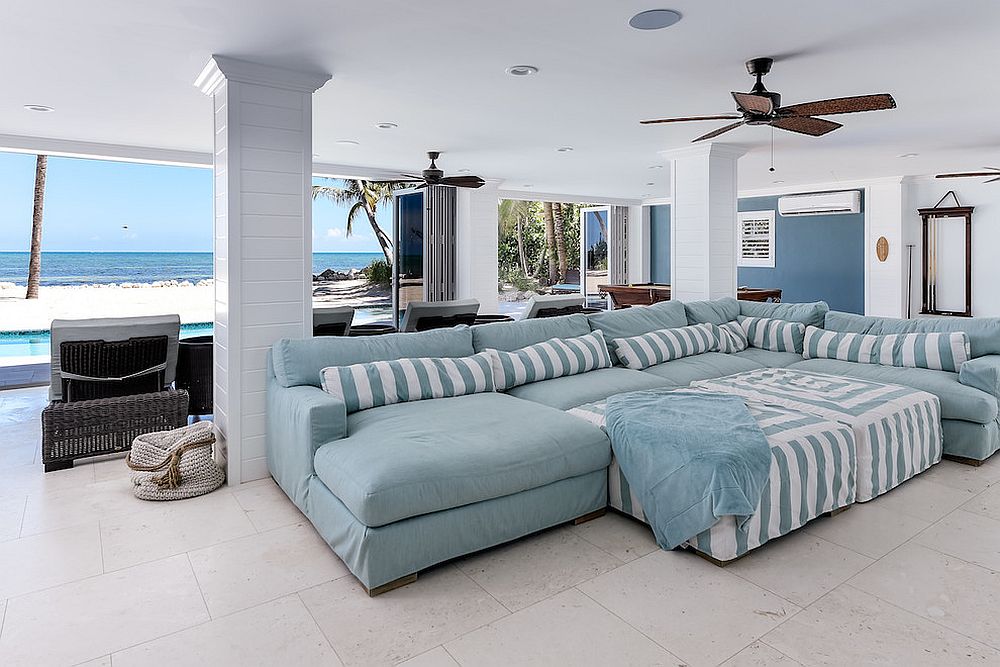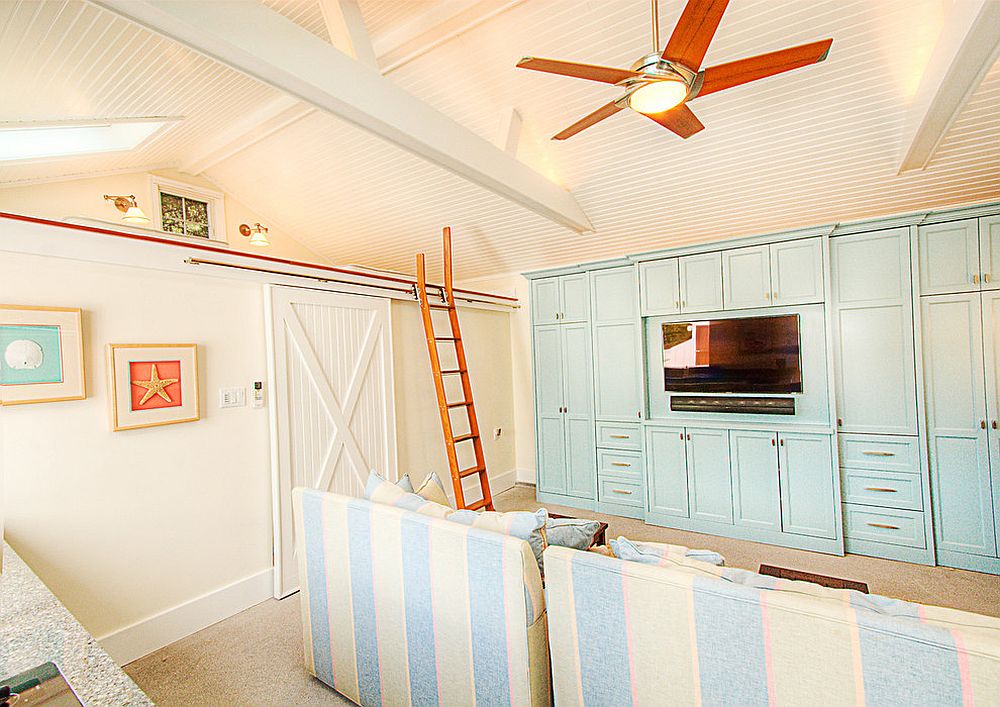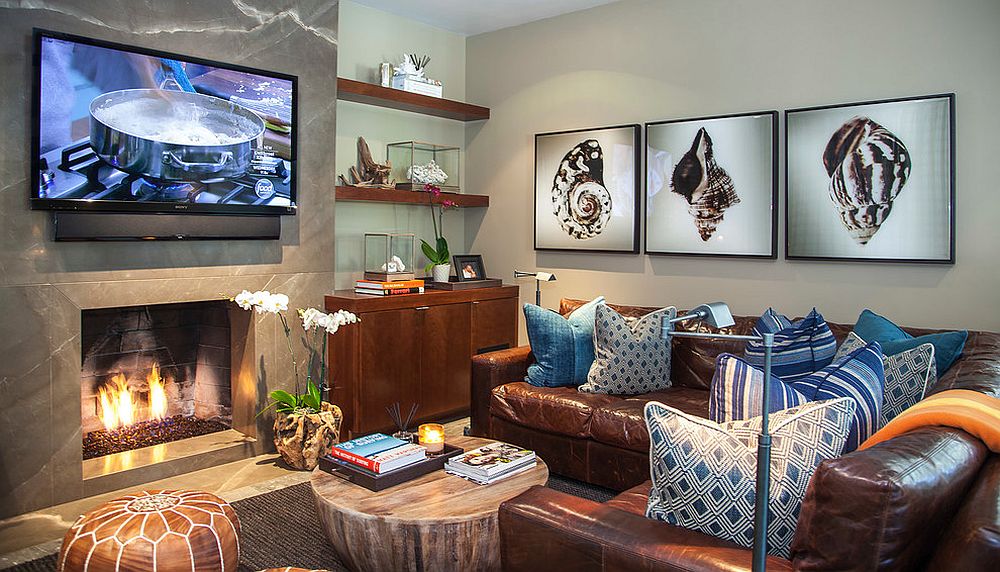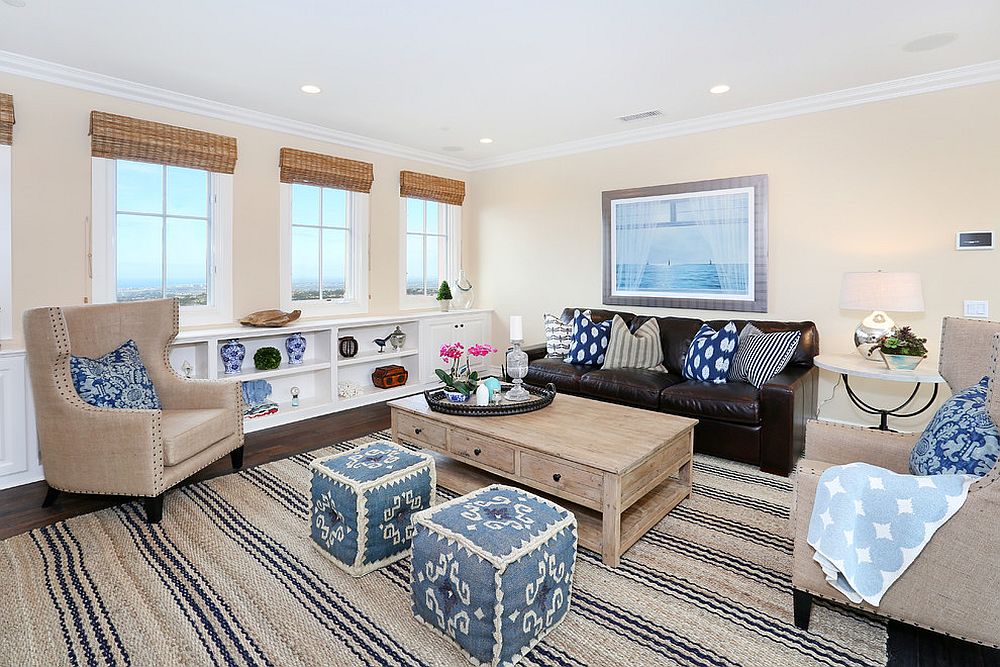 Exploring Different Hues
Not really pleased with the simple white and blue color palette for the beach-style media room? Not to worry, as there are plenty of other colors you can try out without altering the appeal of the theme or its innate elegance. Pops of red are great for any room and breathe life into a setting, and you can use colorful red chairs, a couch or even just throw pillows to spice up the already stylish media room. But make sure you do not go overboard with a strong color like red in beach-style spaces.
RELATED: Coastal Style Interiors: Ideas That Bring Home The Breezy Beach Life!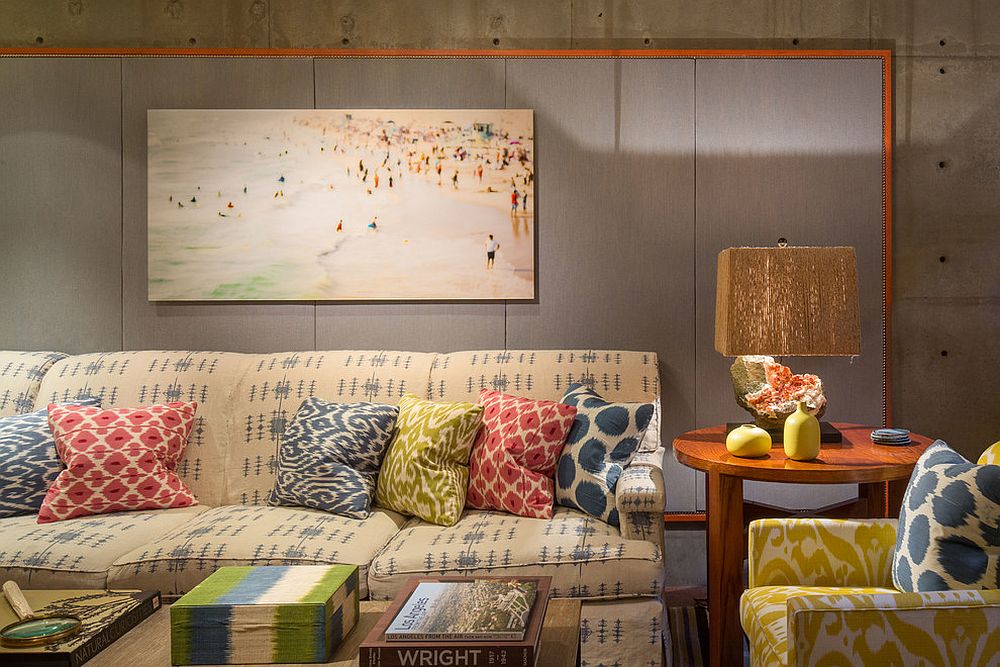 Shades of coral and pastel hues of orange and green are also great for these marvelous media rooms. Also try out lighter hues of gray in the coastal-themed home theaters to find that balance between the panache of beach style and the darker backdrop that you feel is more apt in the room. And in case you need a hint of sunny radiance, there is always yellow and its vivacious shades, which never disappoint!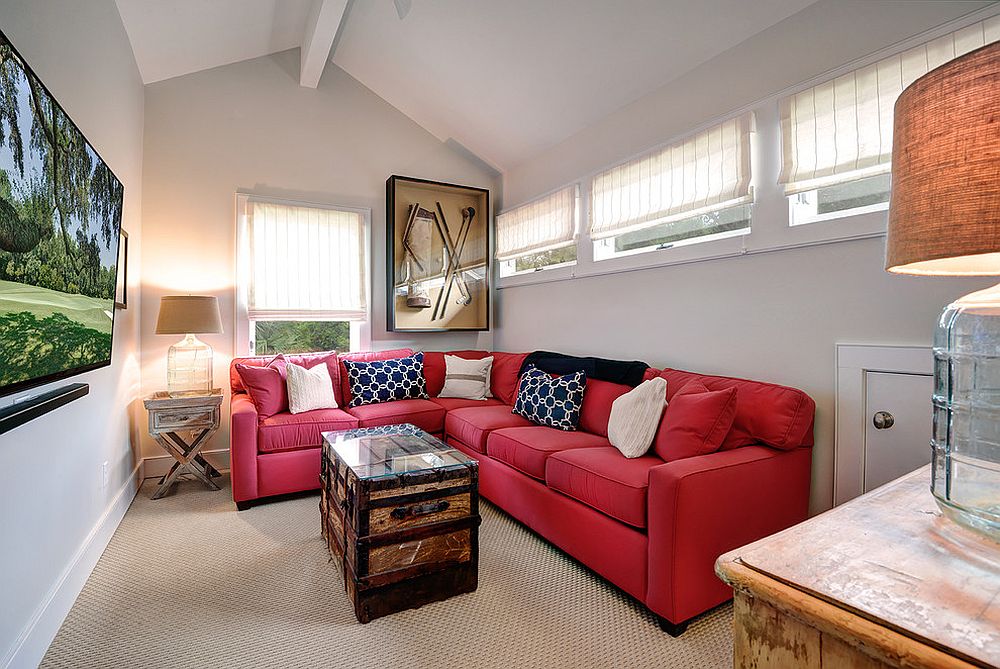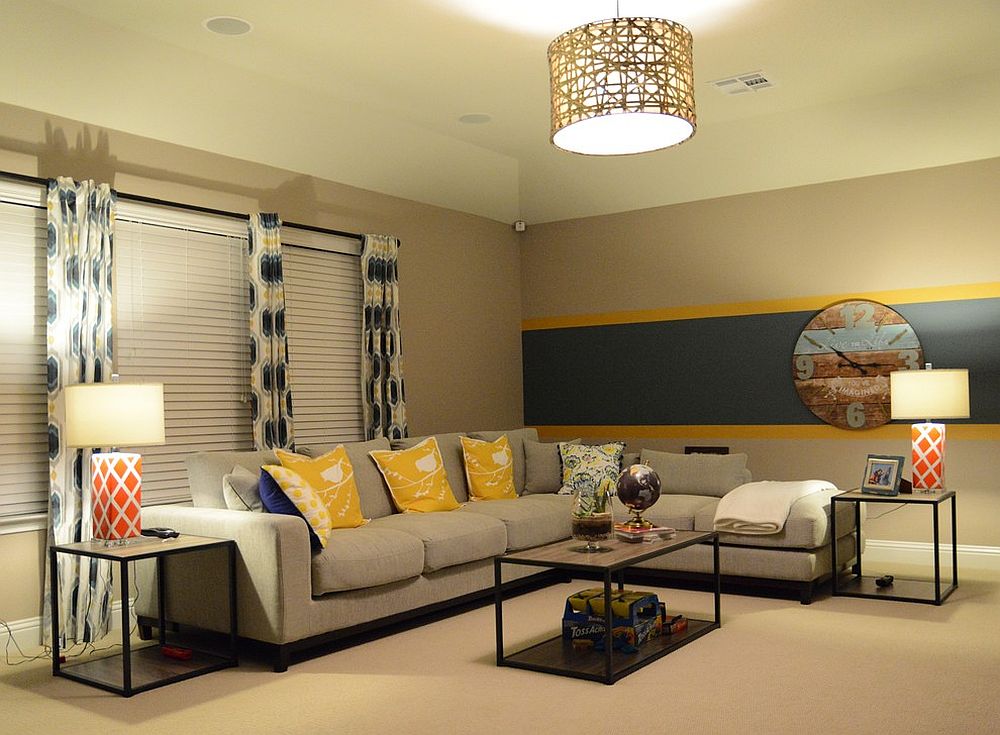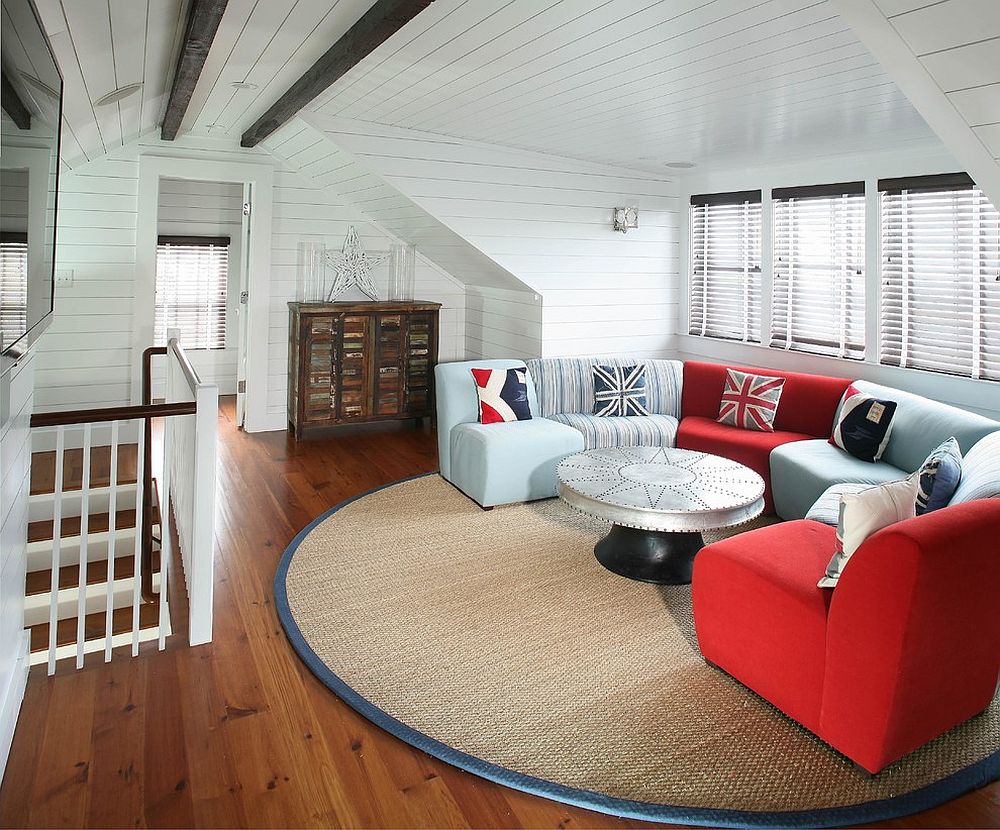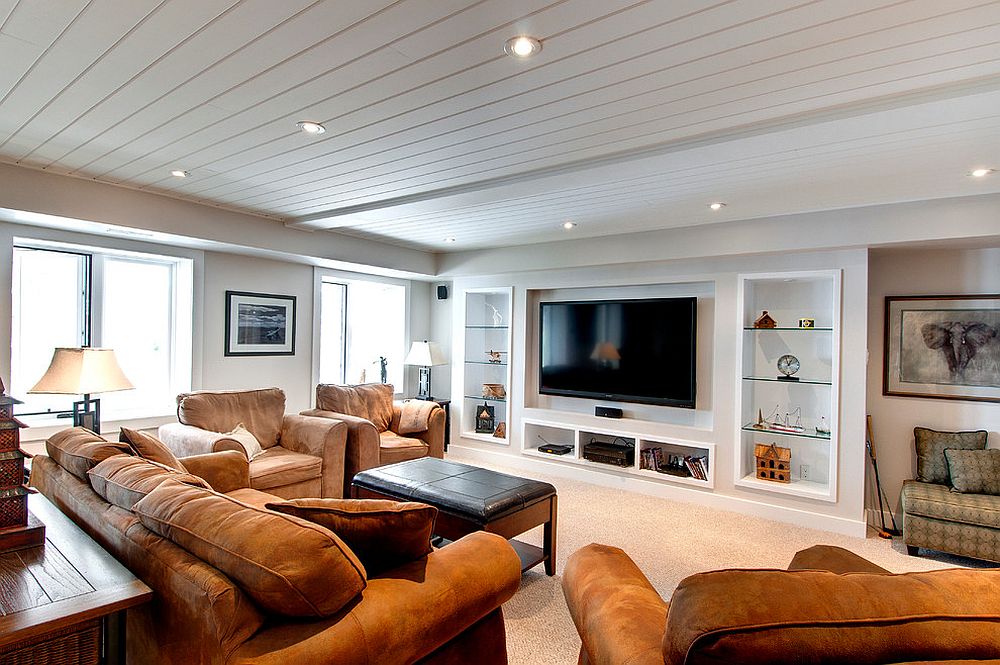 Finding Space for the Media Room
A small media room can make a big difference to your lifestyle. One of the biggest advantages is that it takes the TV away from the living room and ensures that you do not waste countless hours just staring at it. It also removes this annoying modern habit of living half of our lives with the television providing background noise! A dedicated media room also forces your family to spend more time together, and you can combine it with a small gaming area, a pool table or just an activity zone to create a more energetic and interactive space. From wasted space on the mezzanine level to the small, unused room in the attic, pretty much any little nook of space can be transformed into a small and cozy media room.