Californian style is one that is easily distinguishable no matter where you see it. It has a certain breezy coastal appeal that is combined with modernity and a touch of eclectic charm. Having moved recently from the state, a young family of six in Austin wanted a house that combine a bit of this unmistakable Californian panache with Texan style to offer the best of both worlds. Created by Mark Ashby Design, the new residence feels like an open, interactive setting where the public areas are clearly delineated from private spaces and offer a relaxing environment. White is used to shape much of the backdrop with modern décor bringing pops of color.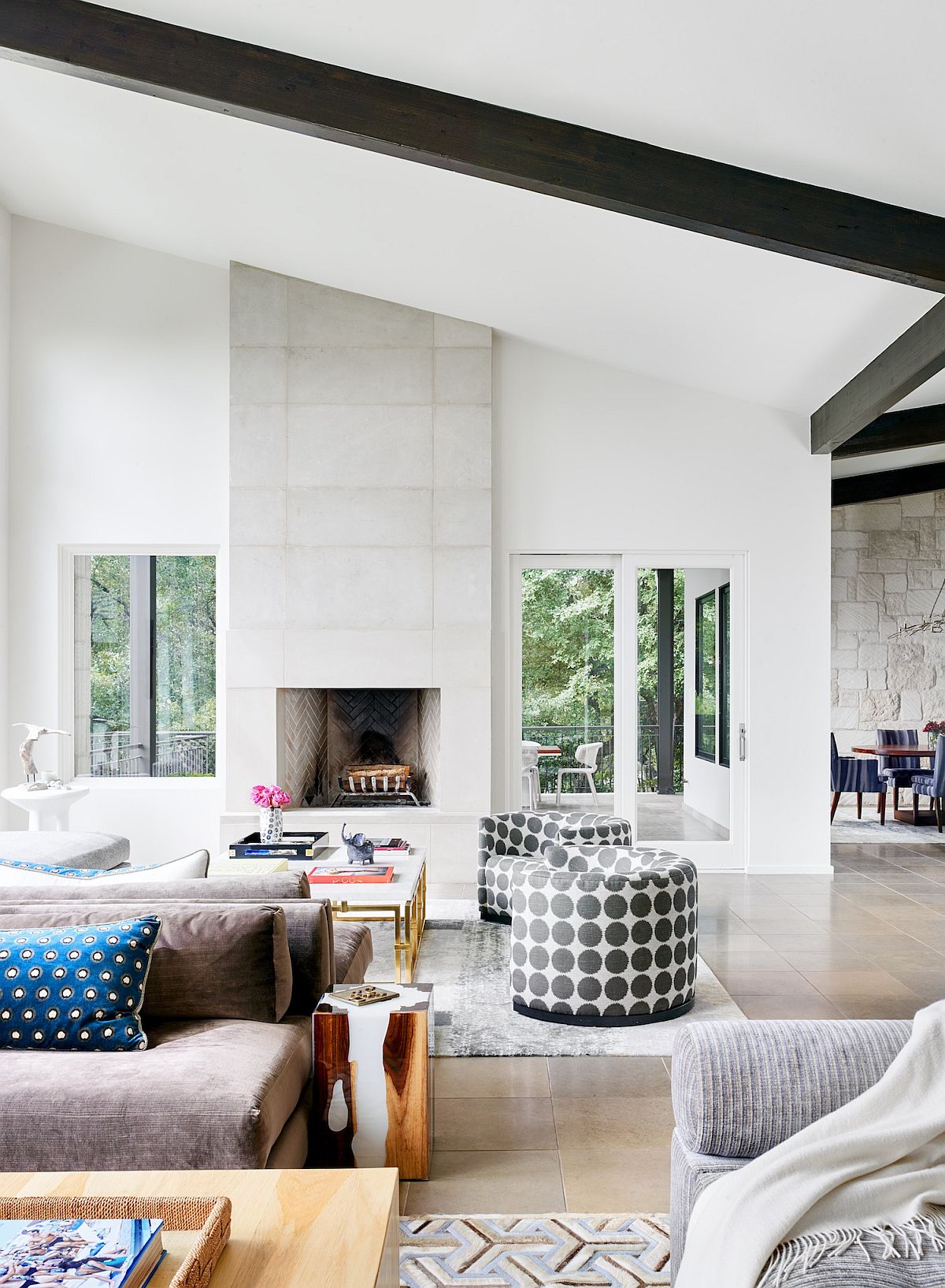 In the kitchen one finds a lovely marble backsplash that is combined with other polished surface in light gray and white with a central island in light grayish-blue capturing your attention. Beautiful wooden bar stools provide the sitting space in here while the dining area next to it has a large, oval wooden table and custom chandelier extends this family area. In the living room one has a slanted roof with ceiling beams in metal and a fireplace that is the heart of the striking and spacious setting.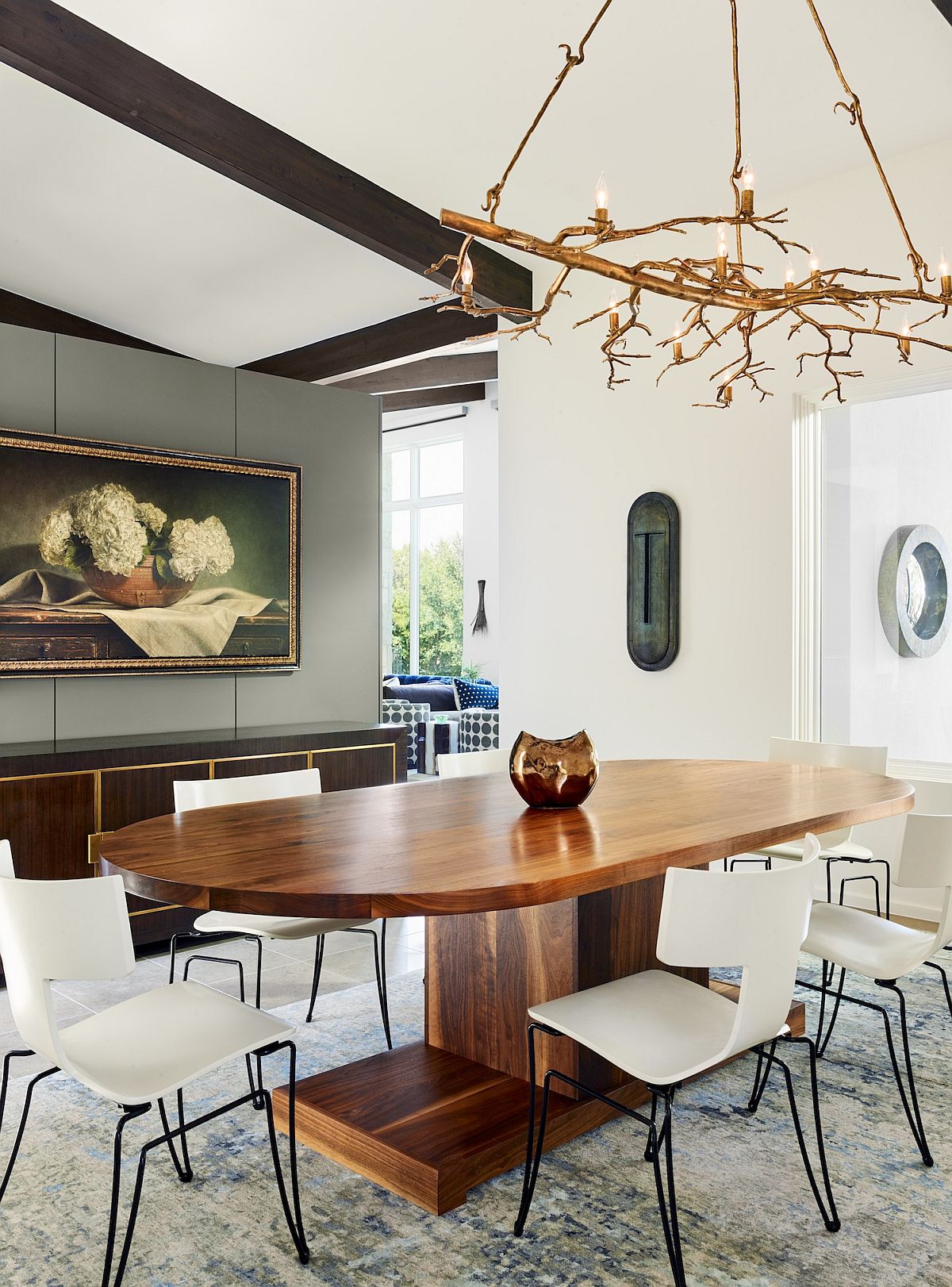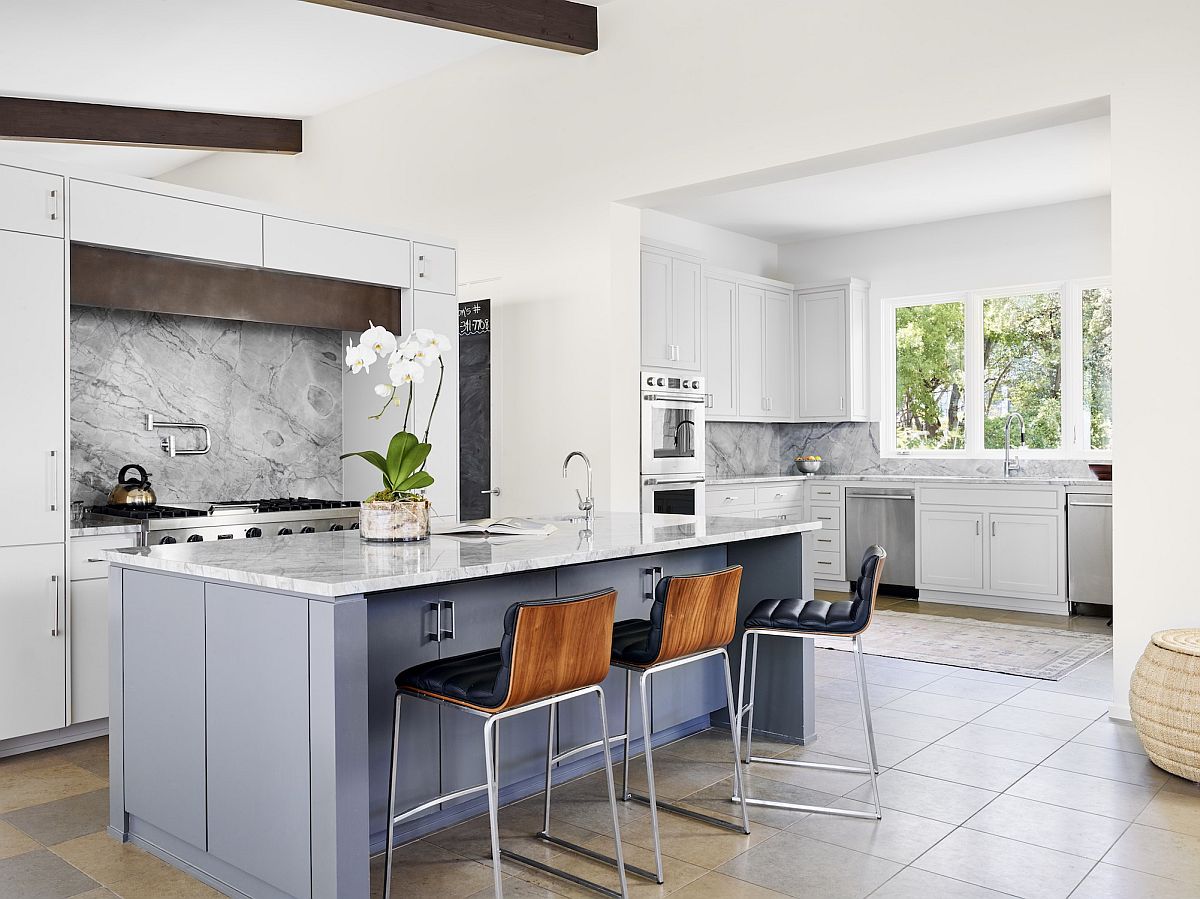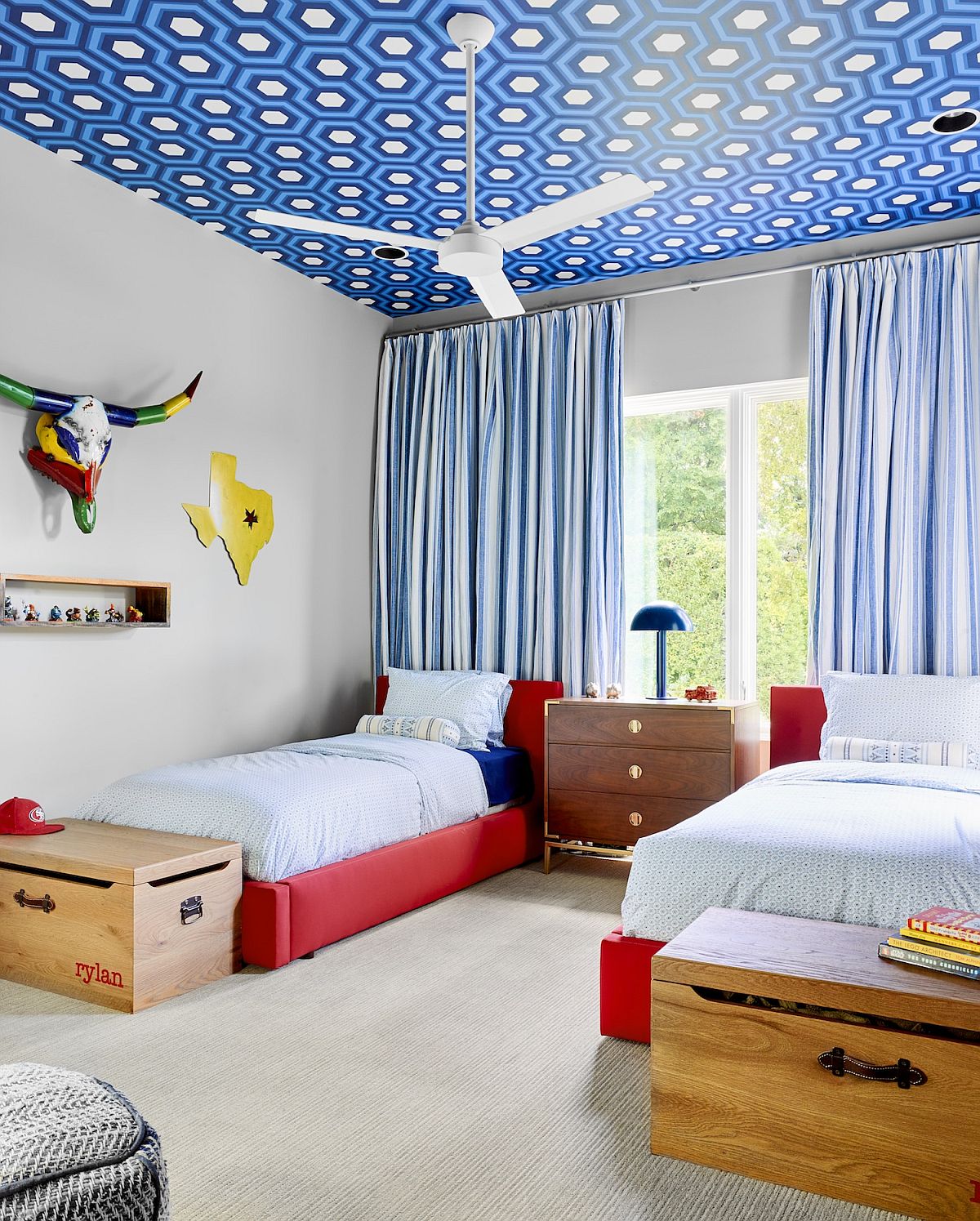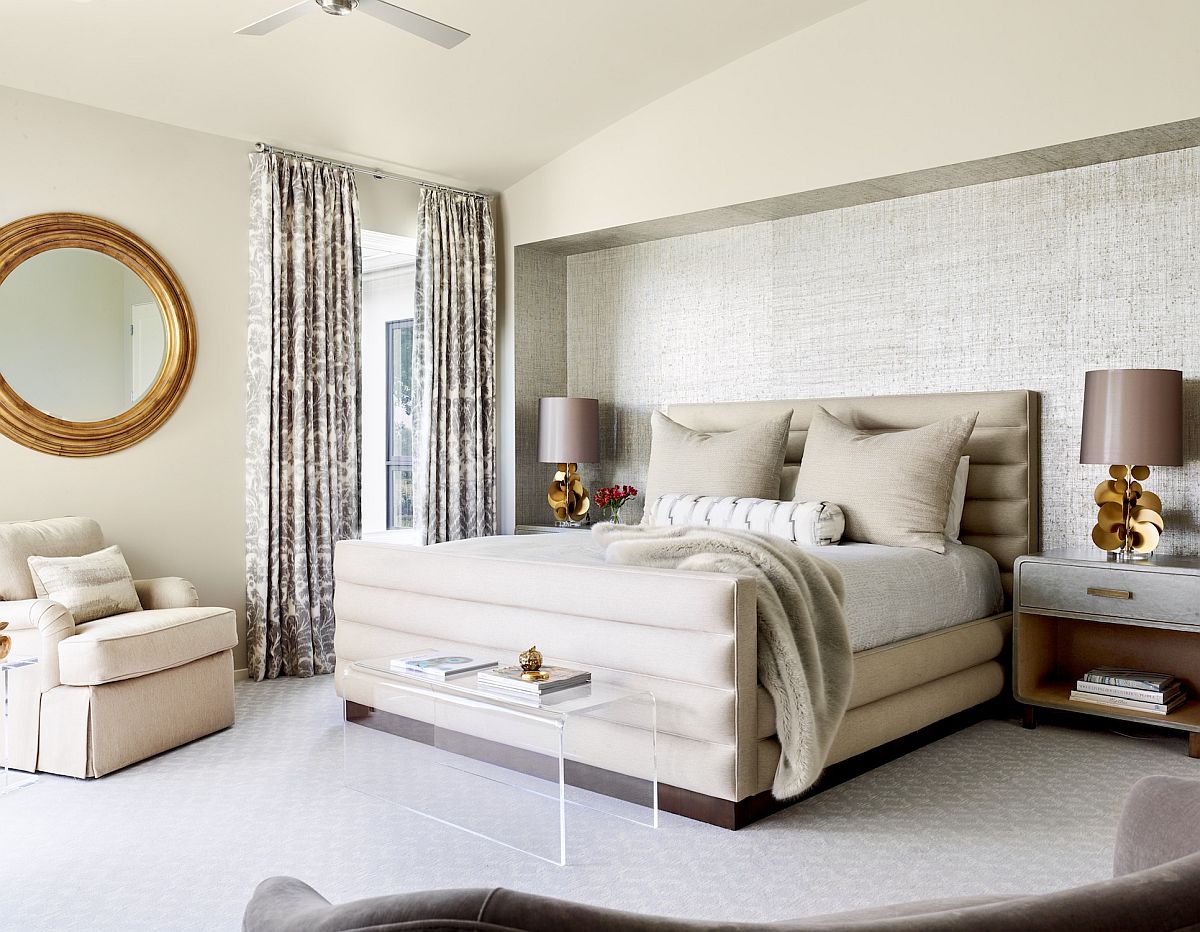 The kids' bedrooms feel much more vibrant with captivating splashes of blue and red all around while the adult bedrooms are draped in neutral hues. Imaginative, cheerful and functional, this is a home that brings a bit of California to Texas!