We are sure that you do not spend major part of your day worrying about direction in which architecture and home design is heading at the moment. But we certainly do and one of the biggest changes in home layouts that we have noticed in the last decade is the manner in which the dining room is becoming less and less significant. Sure, we all want to gather around the dining table for a lovely family dinner during holidays, but the dining table is a far less used space rest of the year. So, are dining rooms out of style? And if so, is there any way of still keeping them relevant in the modern home.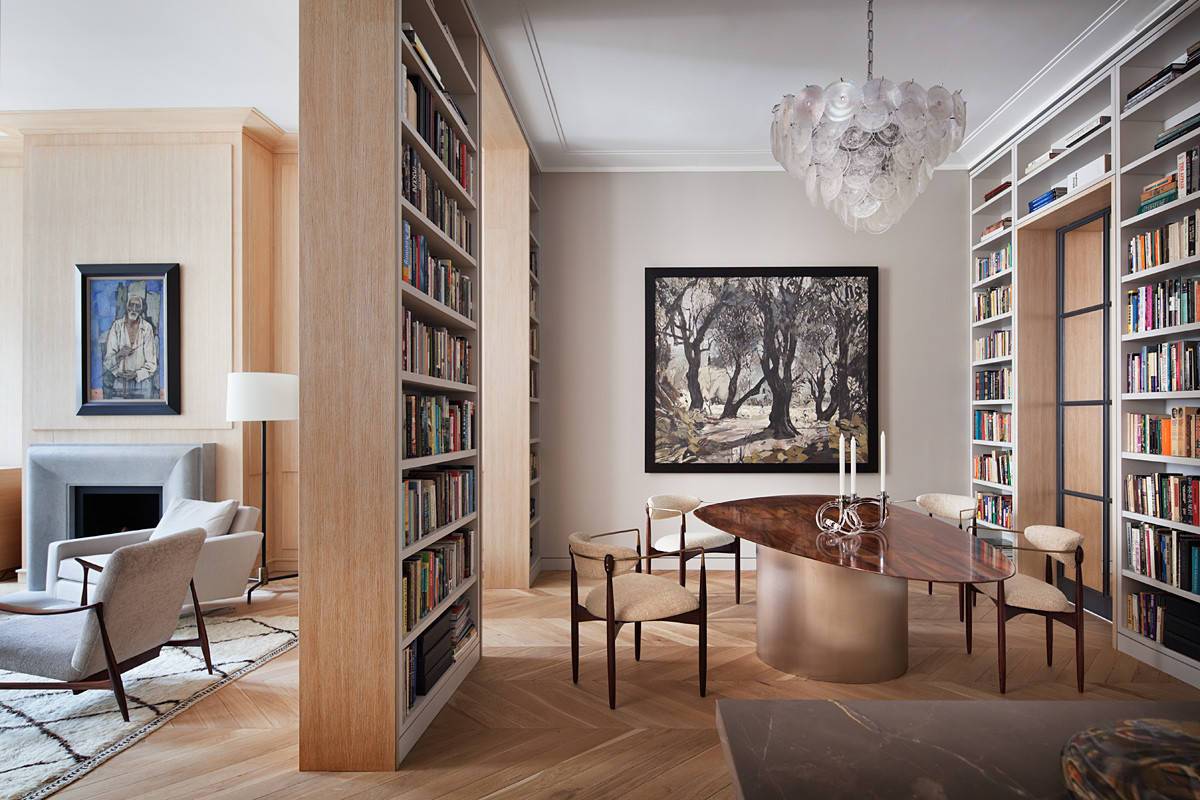 The traditional dining room might be out of style, but that does not mean you cannot give it a modern twist to ensure that it still is a relevant part of your home. Instead of turning it into an exclusive space that only sees traffic a few times each year, contemporary ideas allow it to become an extension of the living space and a setting that can be used in more ways than one. From its integrating into the open plan living, to smart partitions and intriguing backdrops, here are 5 trends that are ensuring that the dining room does not entirely fade away –
Open Plan Living Space
The most obvious way in which most homeowners tend to add a dining space to their modern residence is the open plan living. The dining area in here feels like an extension of the living room and sits as a transition zone between the living space and the kitchen. Colorful art pieces, a credenza in the backdrop, area rugs and false ceiling designs can be used to delineate this space without giving it a style that is different from the living area. Sensible, space-conscious and perfect for the modern, urban family, most dining rooms still stay relevant using this template.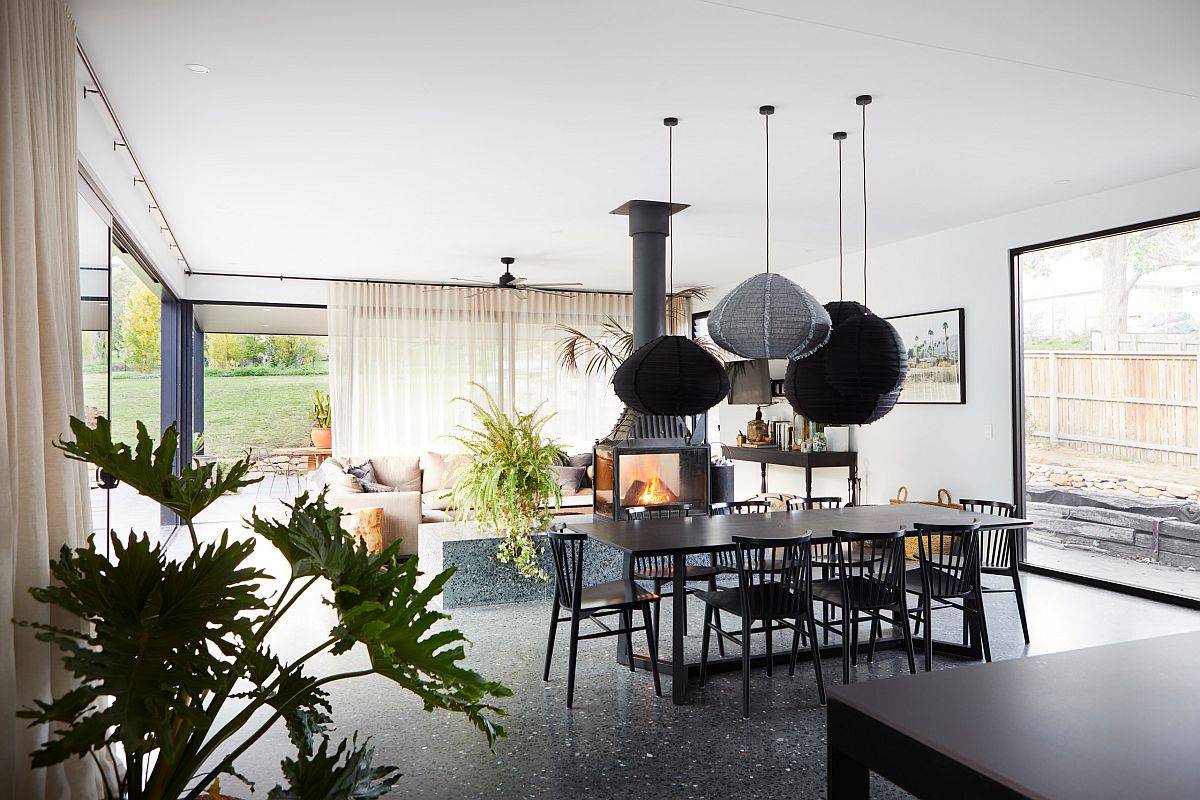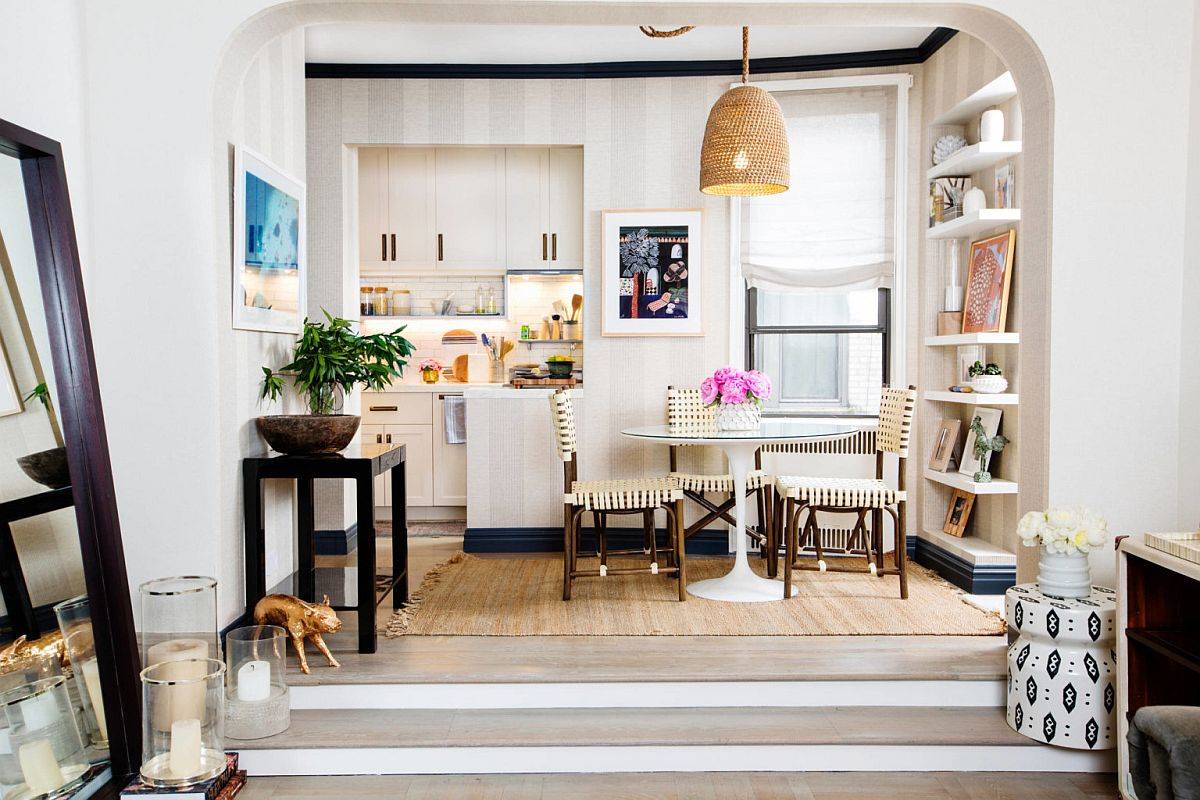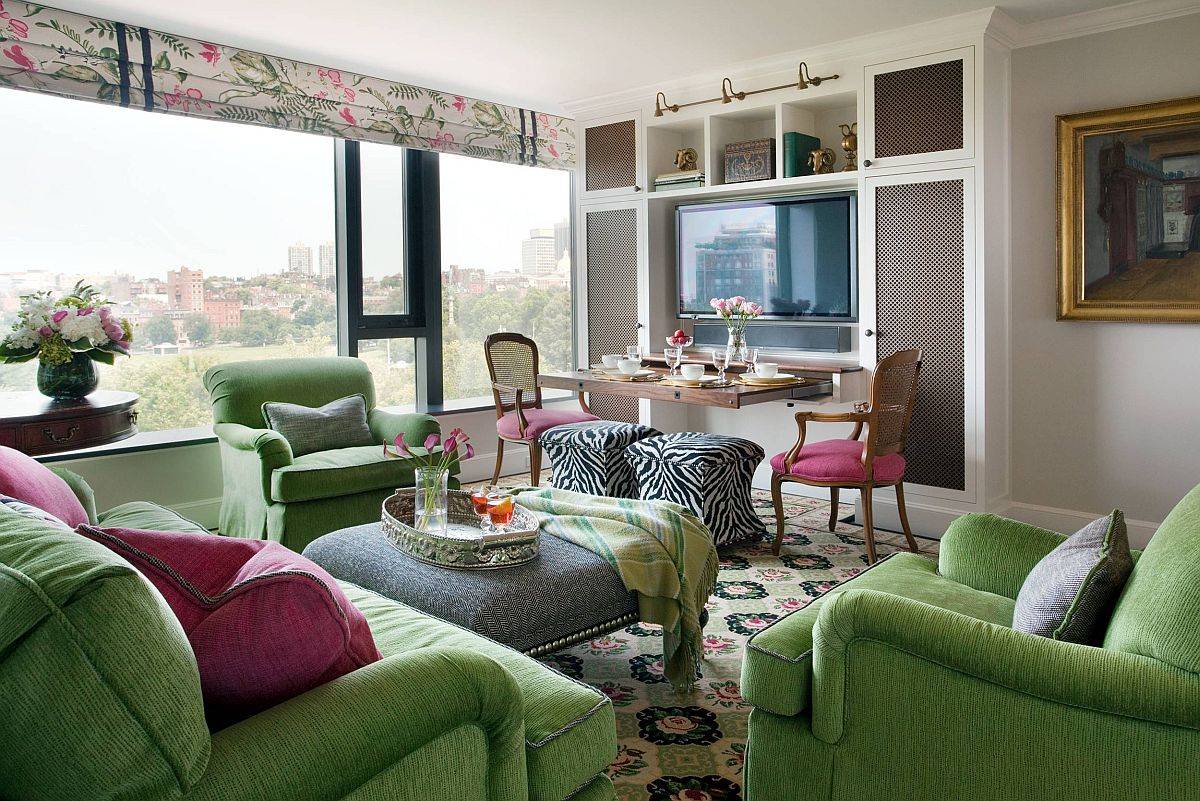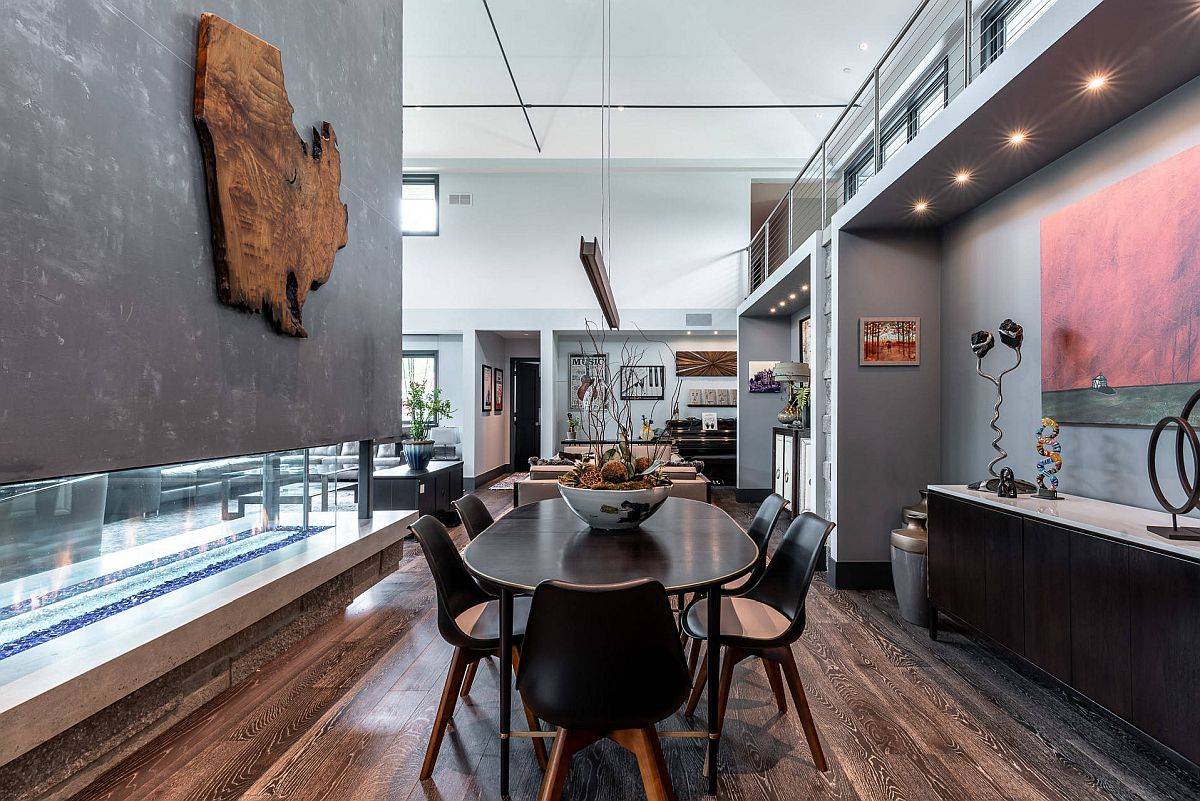 Smart Partitions
Using half-walls, small bookshelves that act as room dividers, screens and sections with timber slats is a great way to give the small, modern dining room a distinct identity without having to rely on walls. This approach to delineating space allows you to alter the floor plan with ease and also lets those in the dining room and kitchen become a part of living room activity.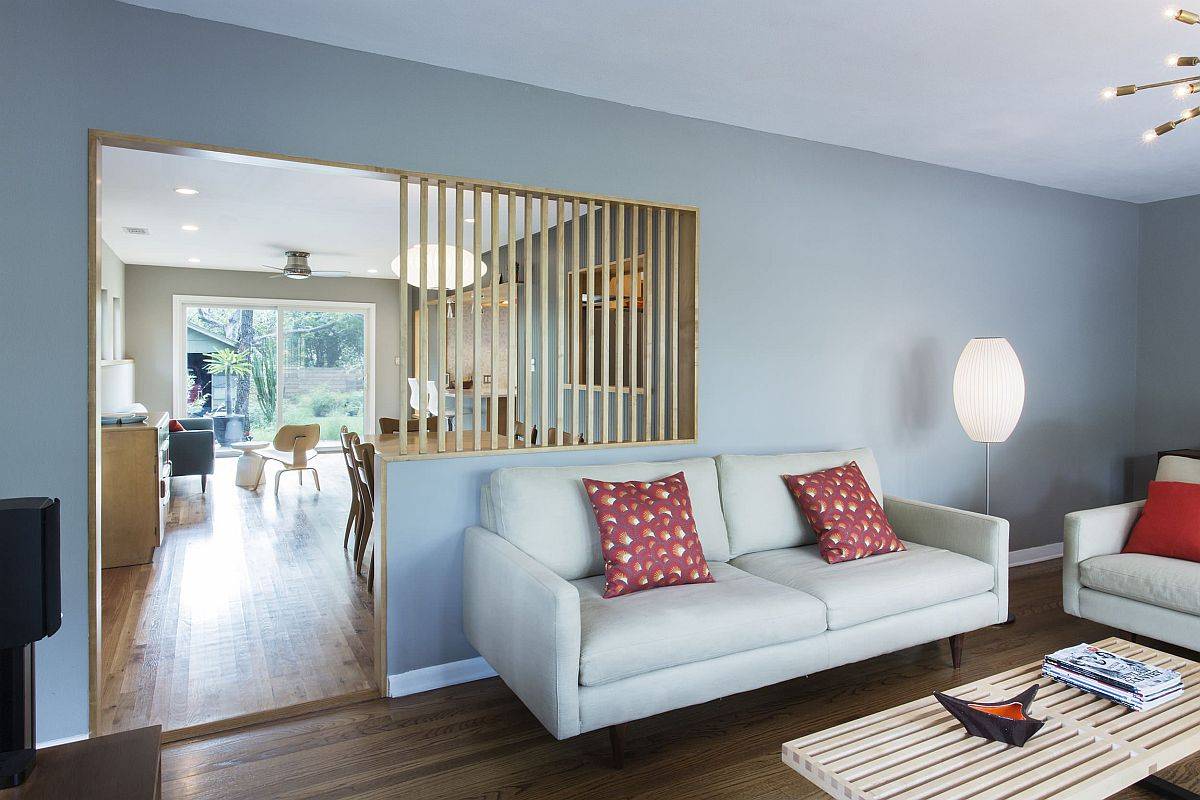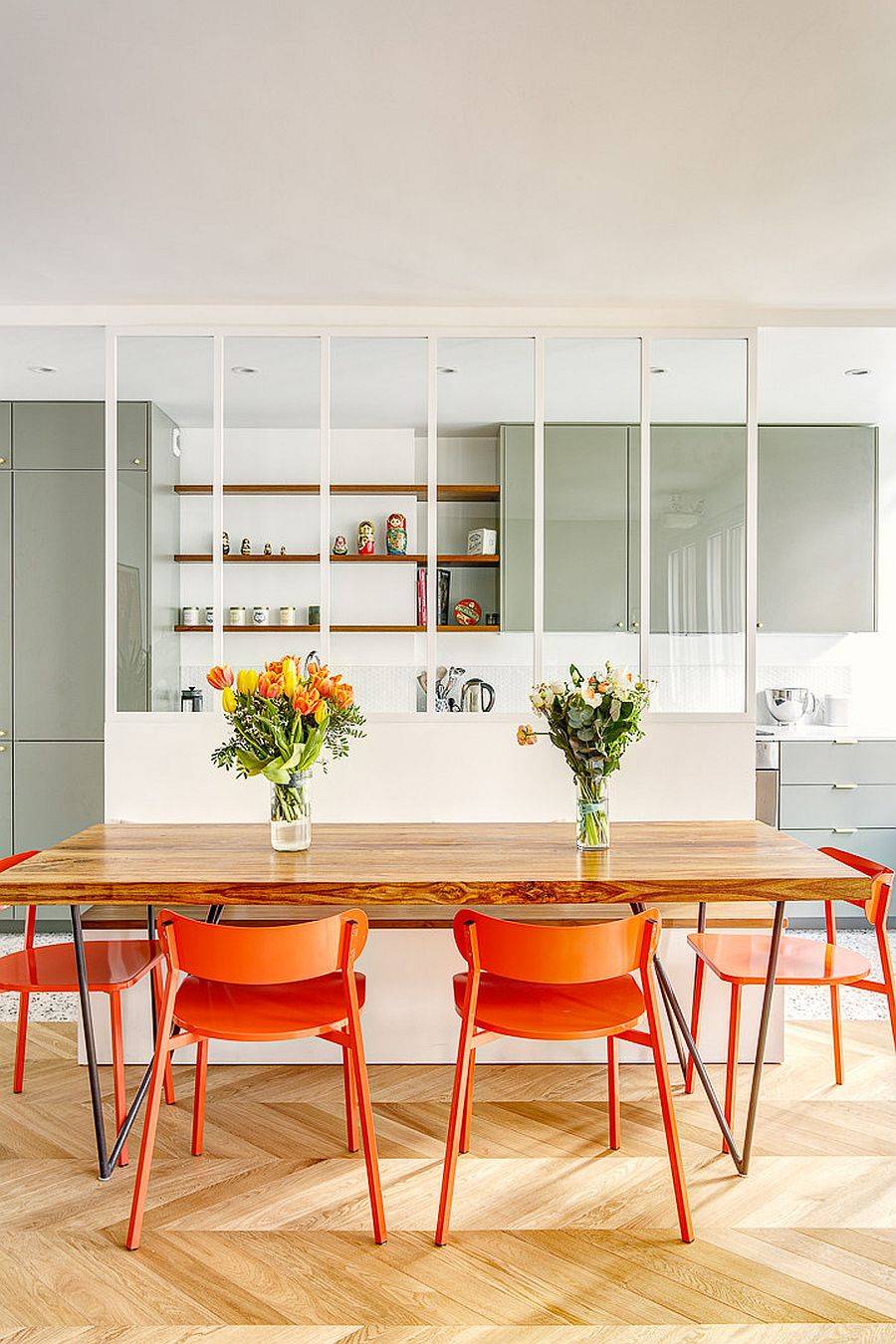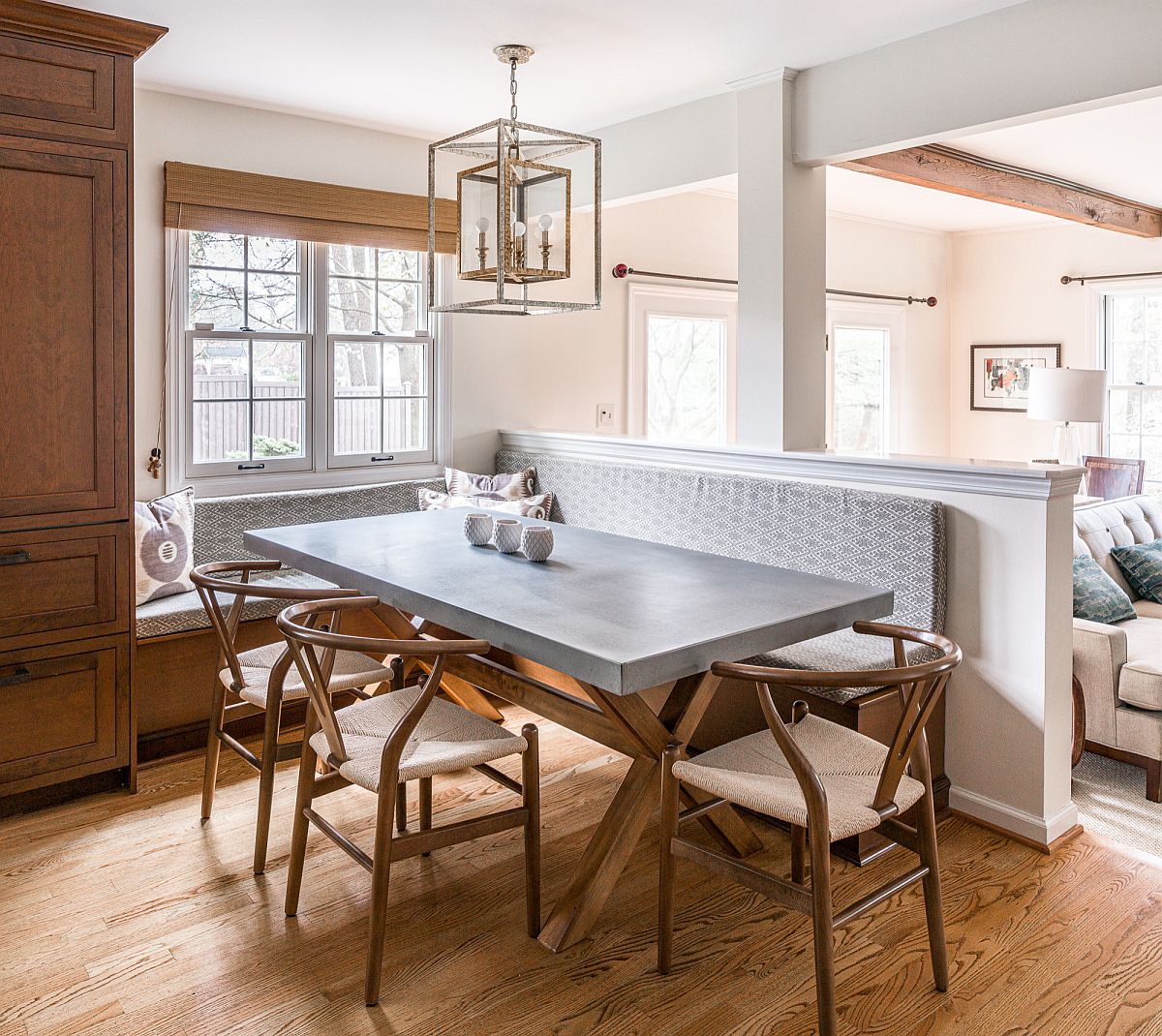 Multi-functional Spaces for All
The dining area need not be a place just to have your meals. As we learn to spend more and more time indoors, the same area can be used as a smart home office, a lovely little homework zone for kids and a makeshift family room when it stands as an extension of the living area. A beautiful bookshelf in the backdrop along with a chair in the corner can turn it into a home library or study zone while with smart storage, it can also function as the crafts room.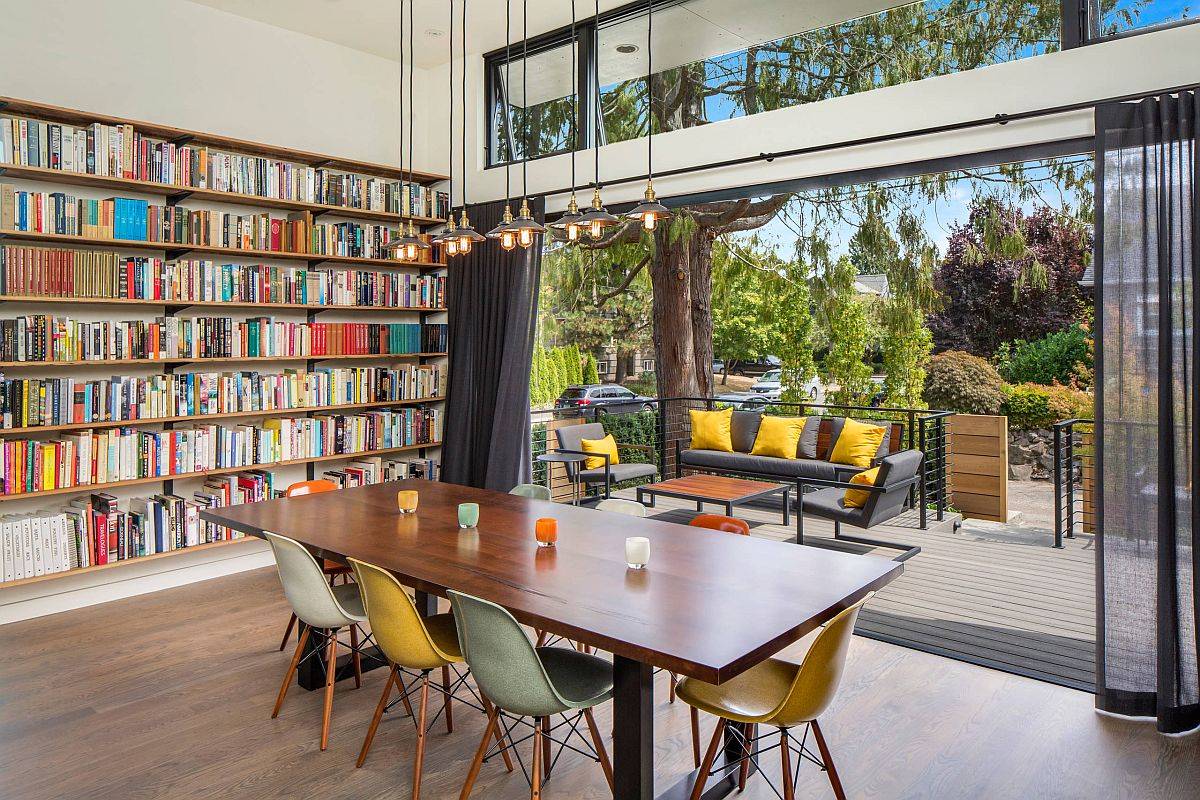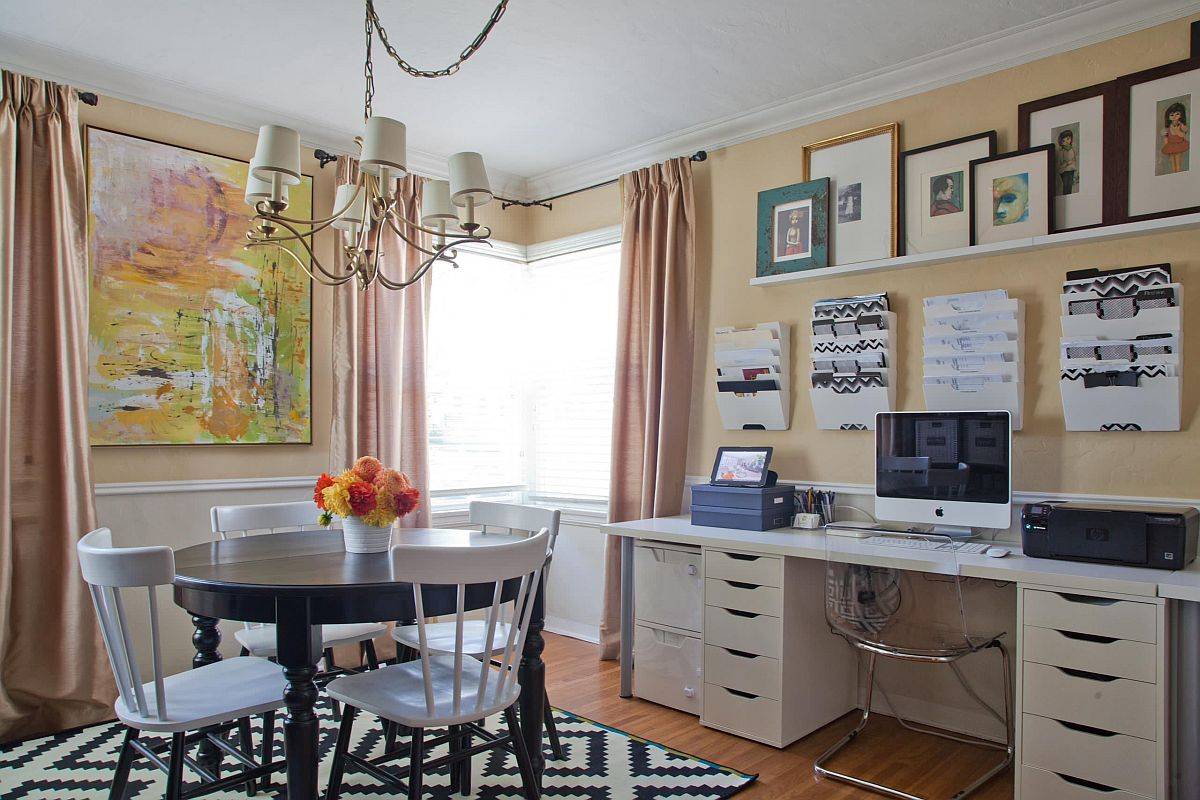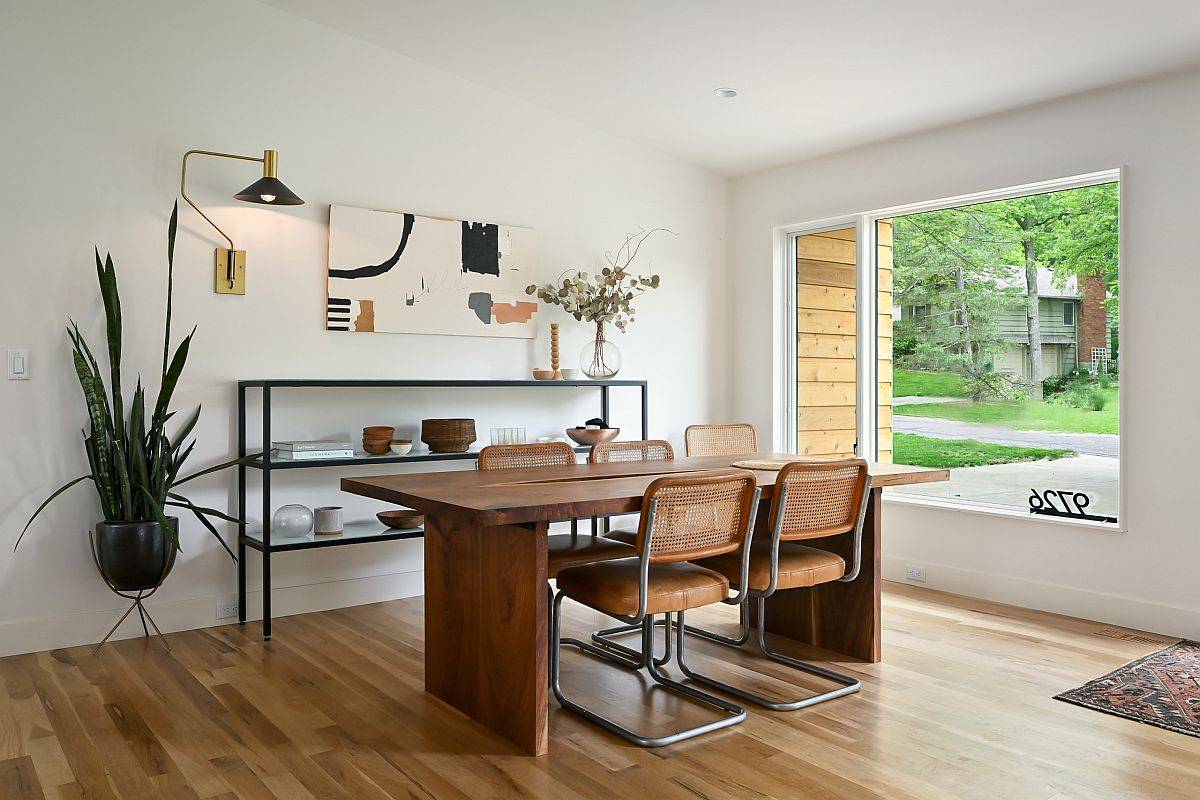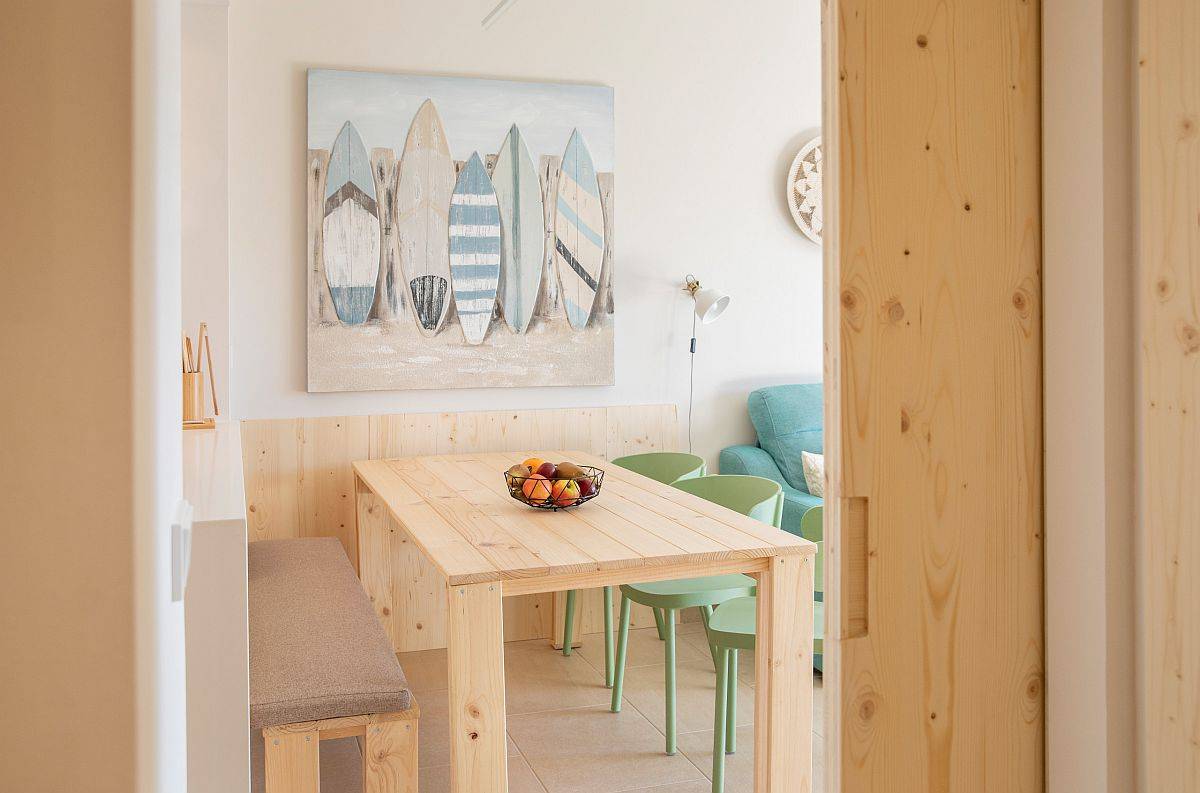 Nature and Textural Charm
Beyond functionality, those looking to give the dining room an upgrade in terms of style aesthetics should seriously consider two hot trends that are just unmissable – exposed brick walls and greenery indoors. Both elements usher textural and visual contrast inside contemporary space and grab your attention almost instantly. They give the dining area a unique presence and ensure that it does not feel boring or lifeless anymore. Trendy and cheerful, indoor plants and brick walls are making a splash in dining rooms across the globe this summer.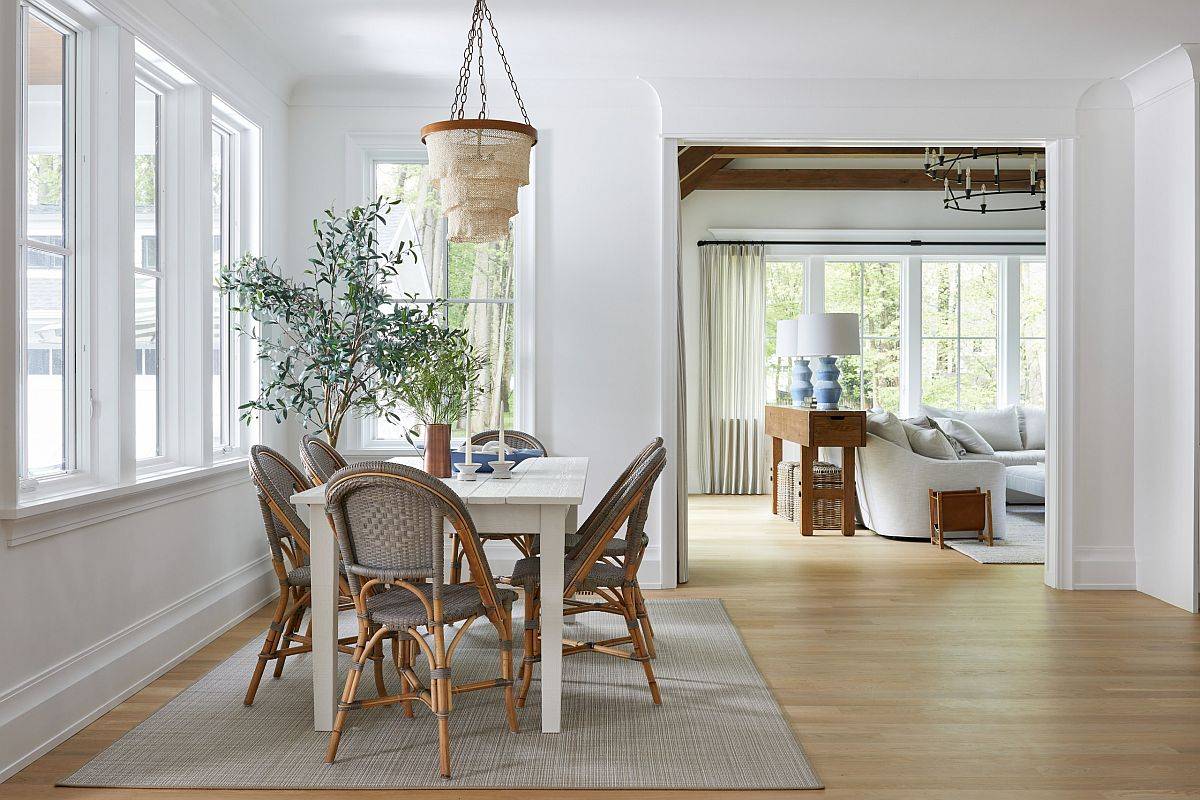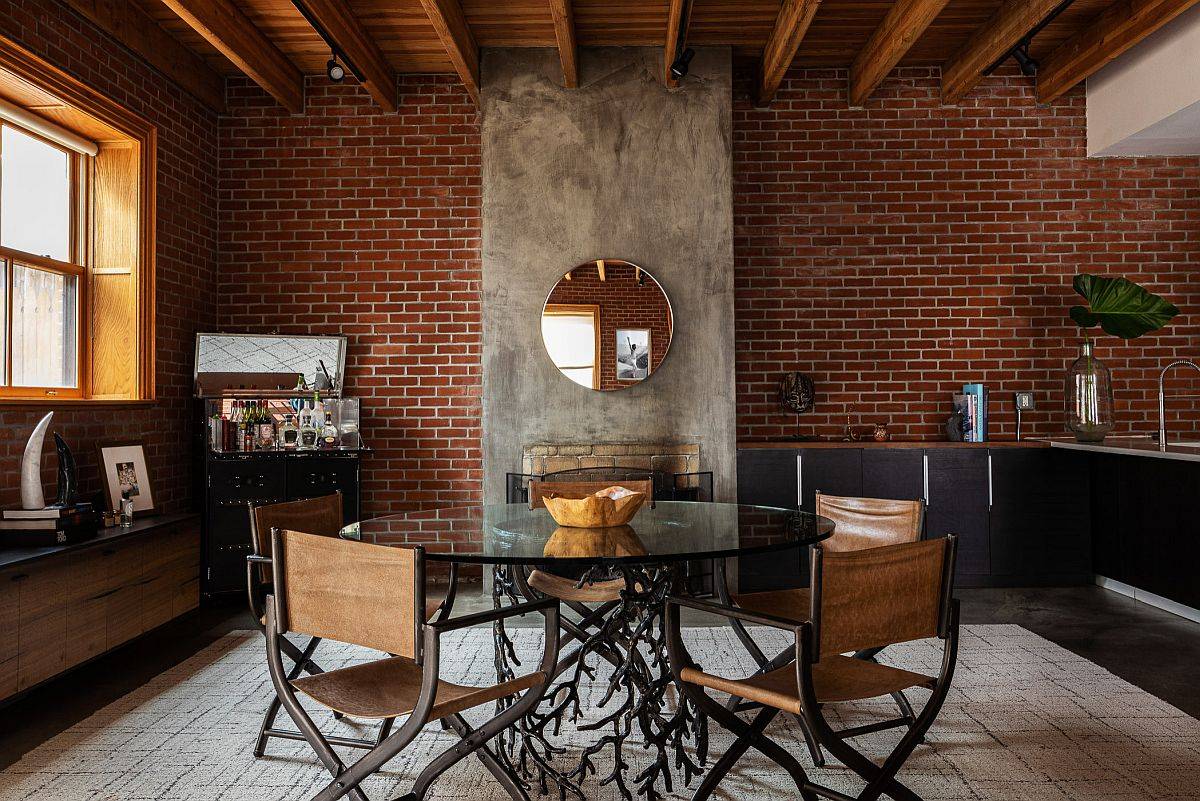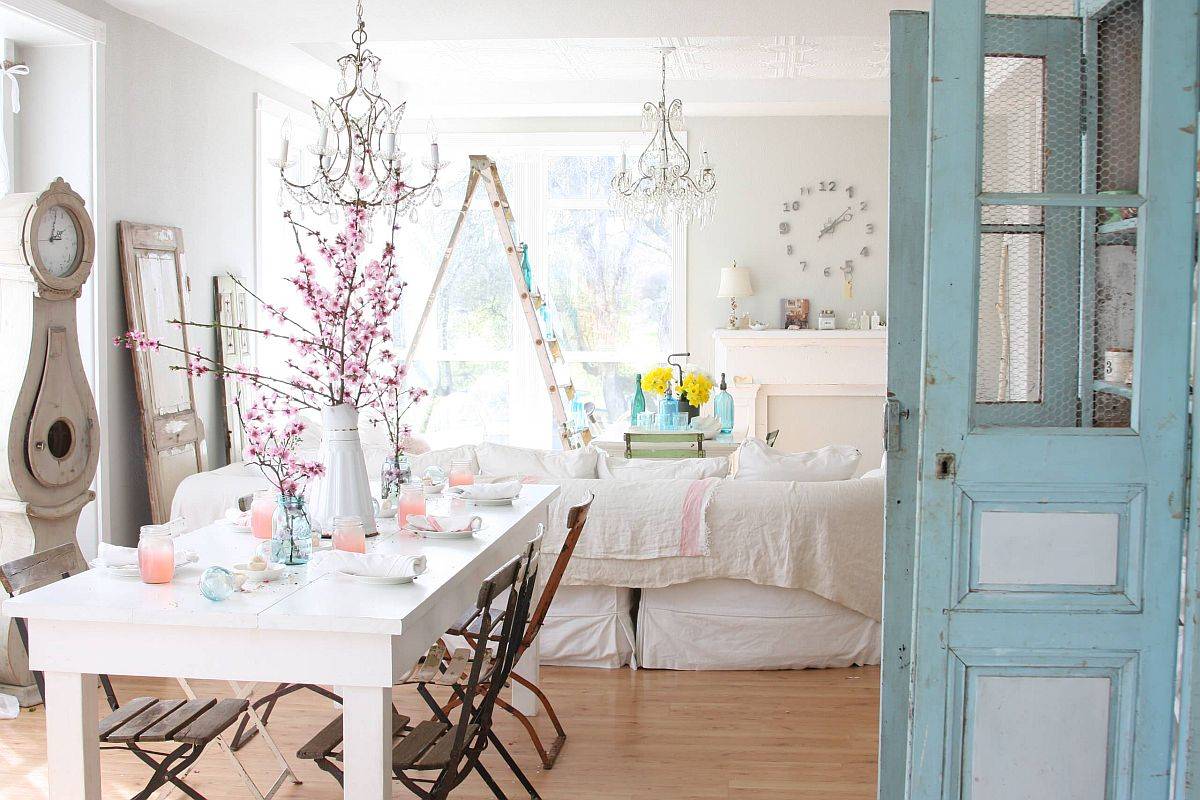 Small and Space-Savvy Designs
Not sold on the idea of a large dining room that is a part of the open plan living? Maybe your home just does not have the space for it. Think of smaller alternatives like corner dining spaces and banquettes that almost disappear into the backdrop. A round dining table is one that always saves space compared to square and rectangular models and one with pedestal base also lets you tuck those chairs in.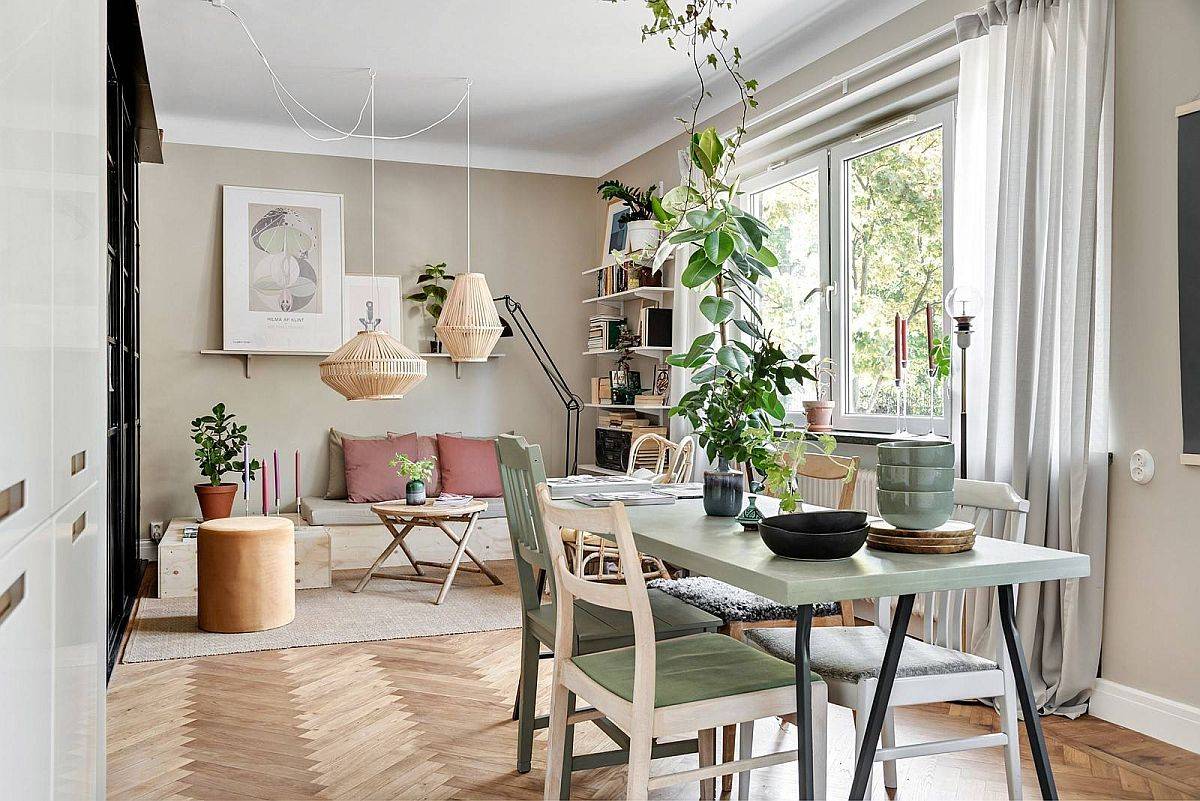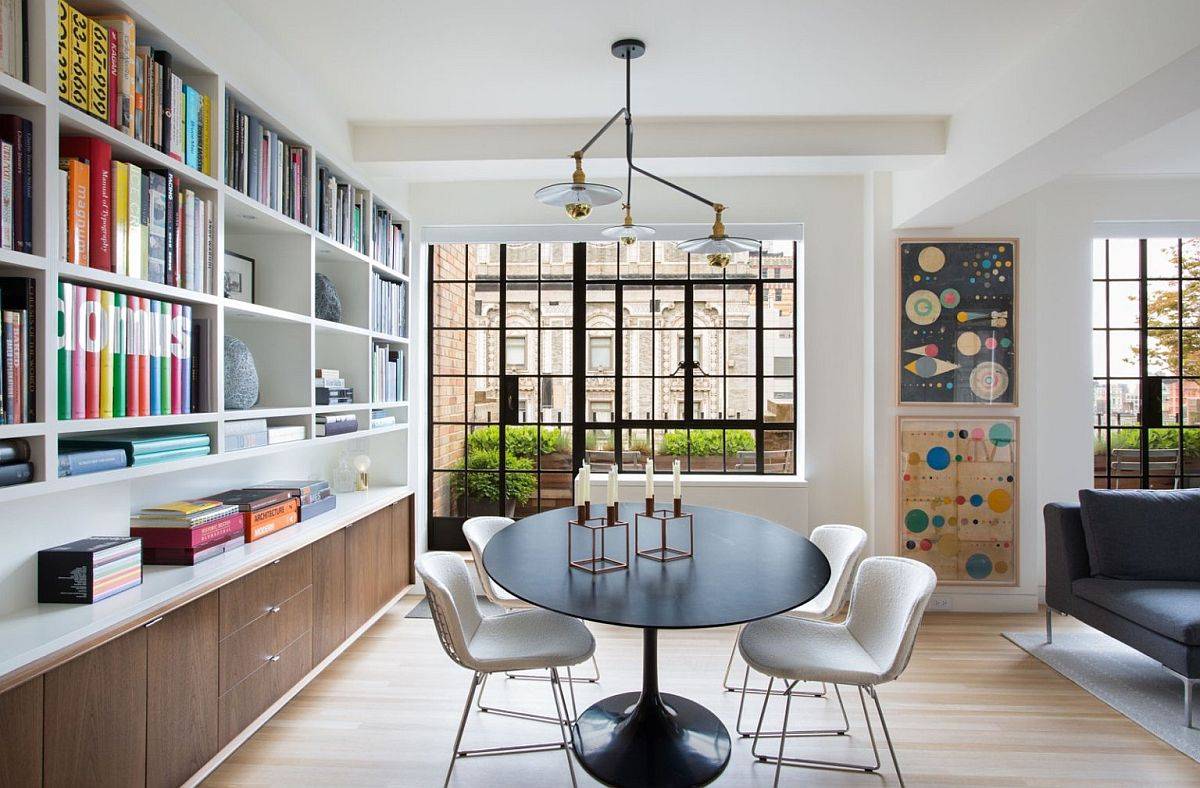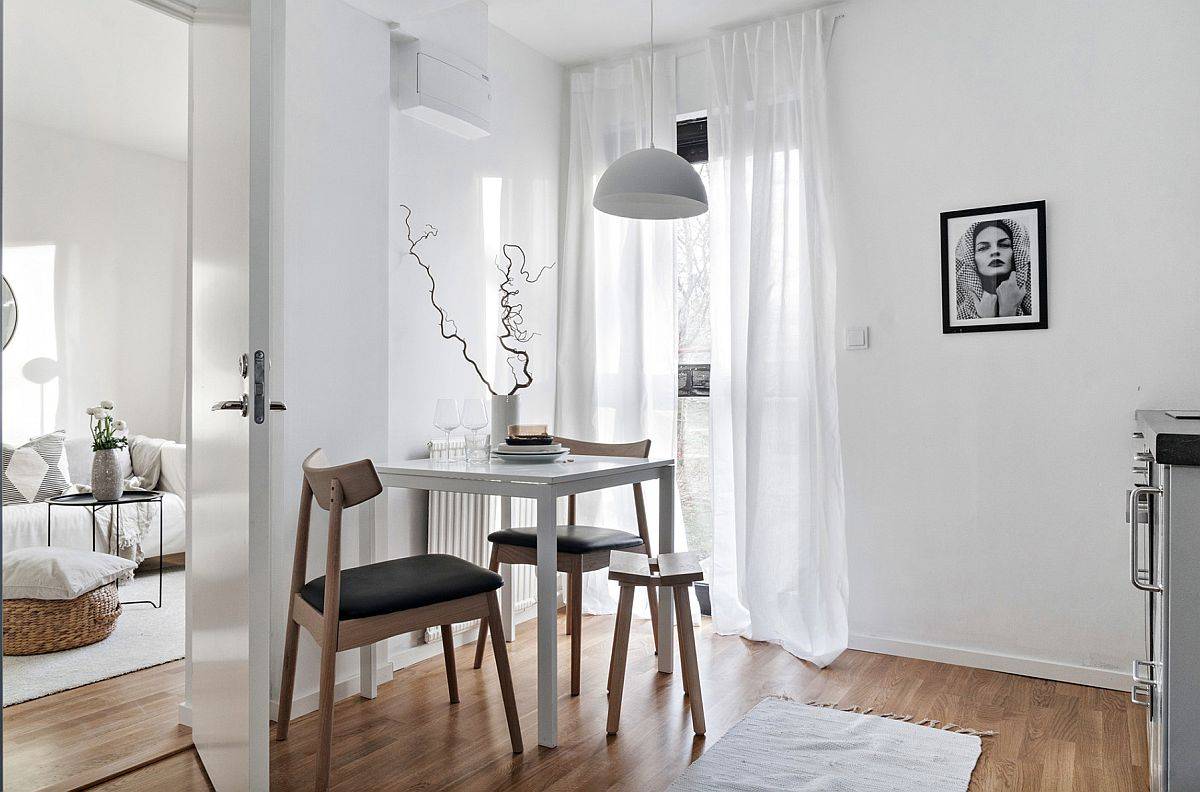 Despite falling out of style as an exclusive and separate room with a bit of pomp and panache, the dining space still is very much relevant in the modern home. Its form and presence might have been altered over the last couple of decades. But the modern dining area in its latest avatar is still as relevant as its more serious cousin of the past decades!