You would be hard-pressed to find an apartment that is filled with a more vivacious, imaginative and eclectic collection of artwork, quirky accessories and custom décor packed in such a short space as this ingenious apartment in Singapore. Designed by Knq Associates, the engaging home was created for a homeowner who is also a designer, and it is filled with captivating details at every turn. The entrance of the apartment is where the journey starts as one marvels at the textured wall that mimics a 'rust iron' finish. Step inside further, and you will be overwhelmed by the flood of little details that make a big difference when put together.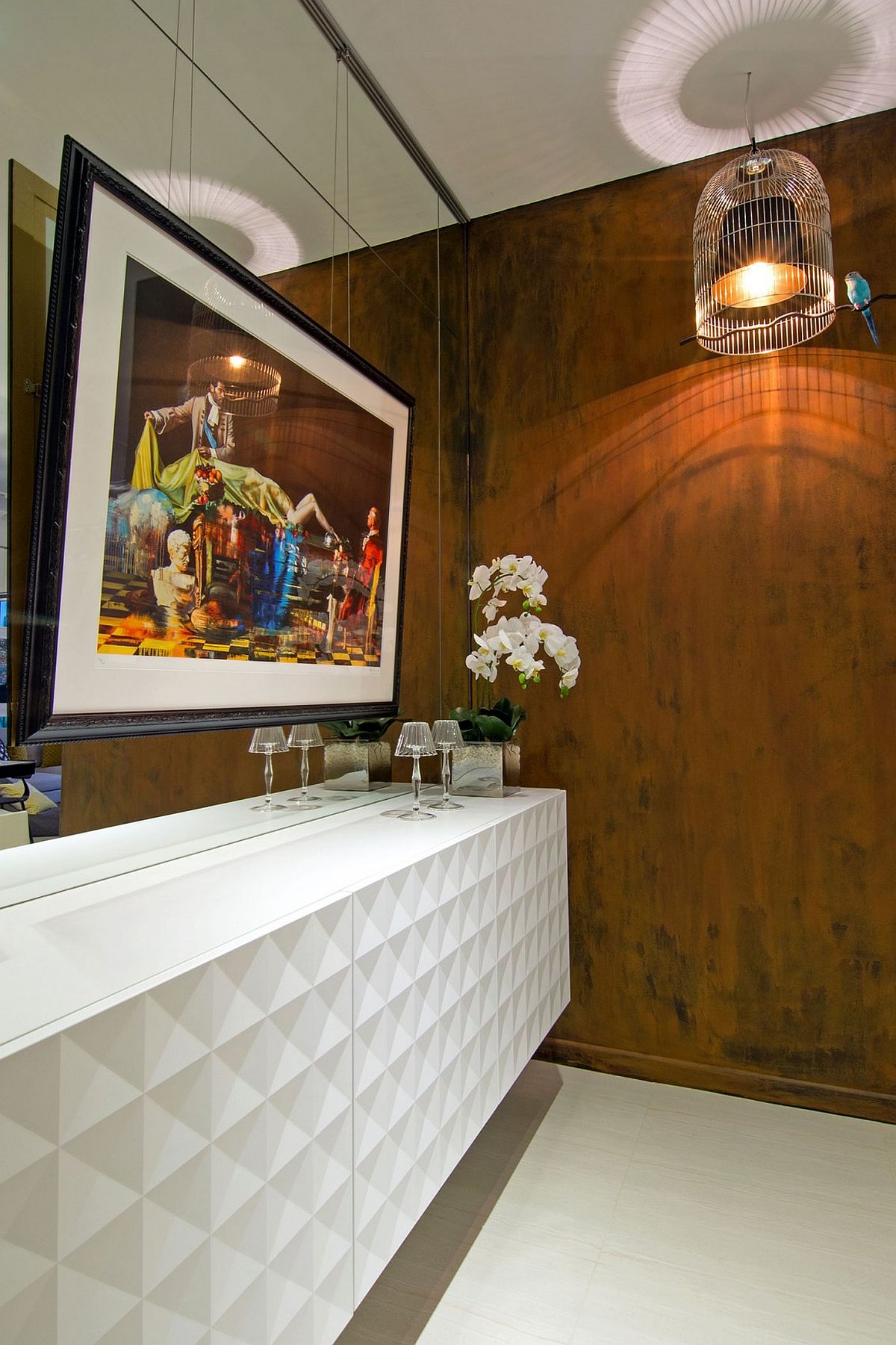 The small living room and sitting zone are filled with a variety of textures and patterns, and the neutral backdrop is turned into a canvas that showcases a vibrant and ever-changing picture. 3D-effect wallpaper from Arte shapes the feature wall in the living area that flows into the balcony outside. A small kitchen and dining area in the corner make the most of the space on offer, with a cantilevered and custom dining bench stealing the spotlight here. Paintings from street artists from across the world add color and contrast to both the living area and bedroom, while bespoke lighting fixtures take it to a whole new level!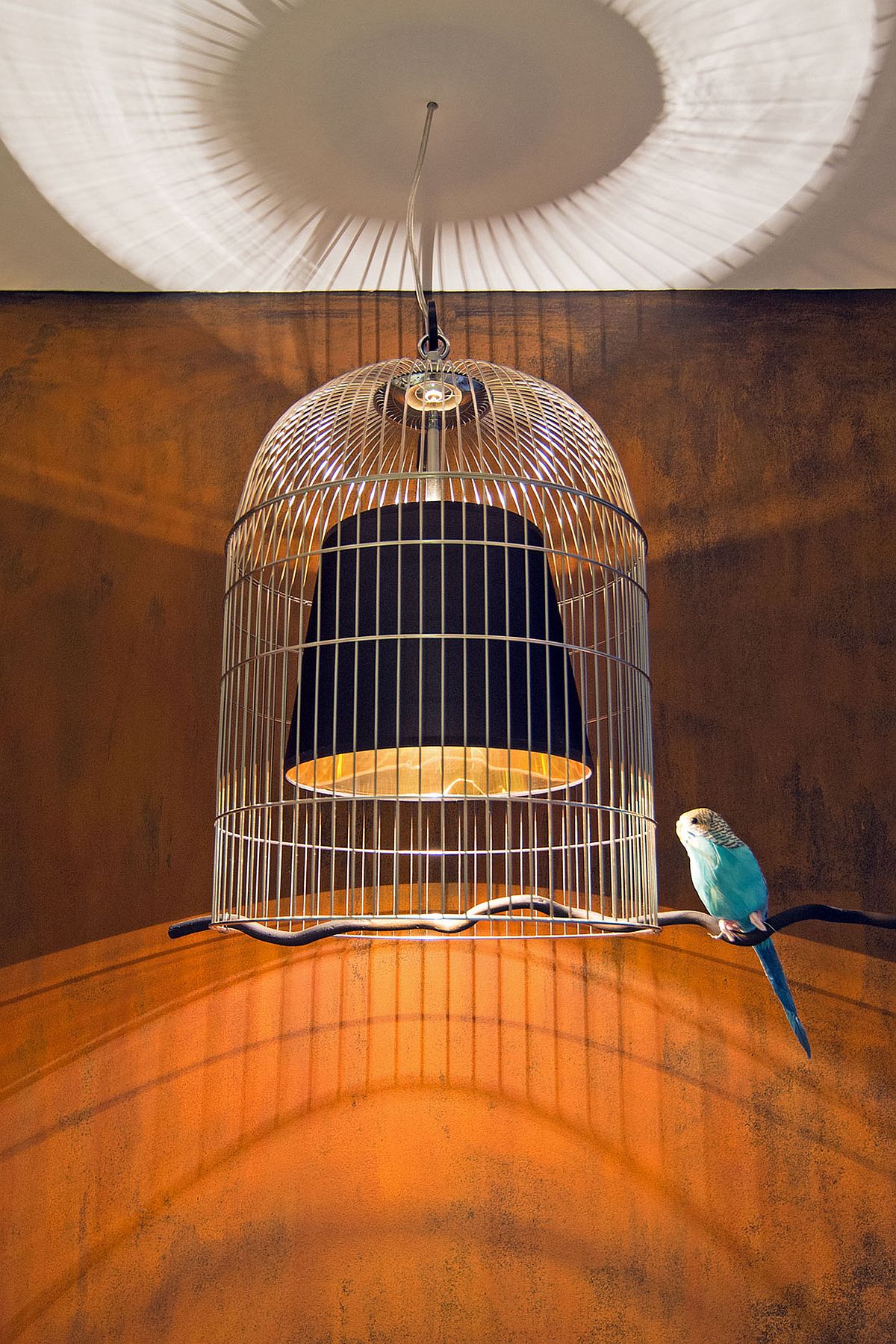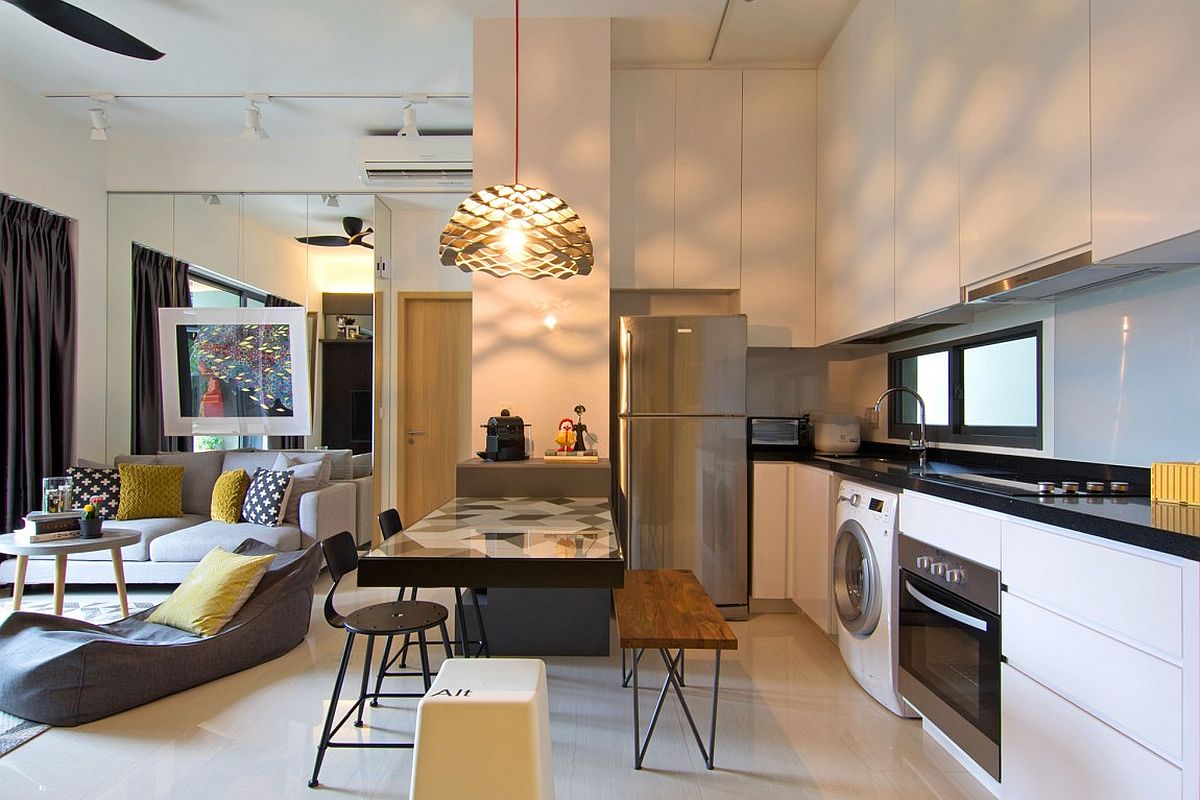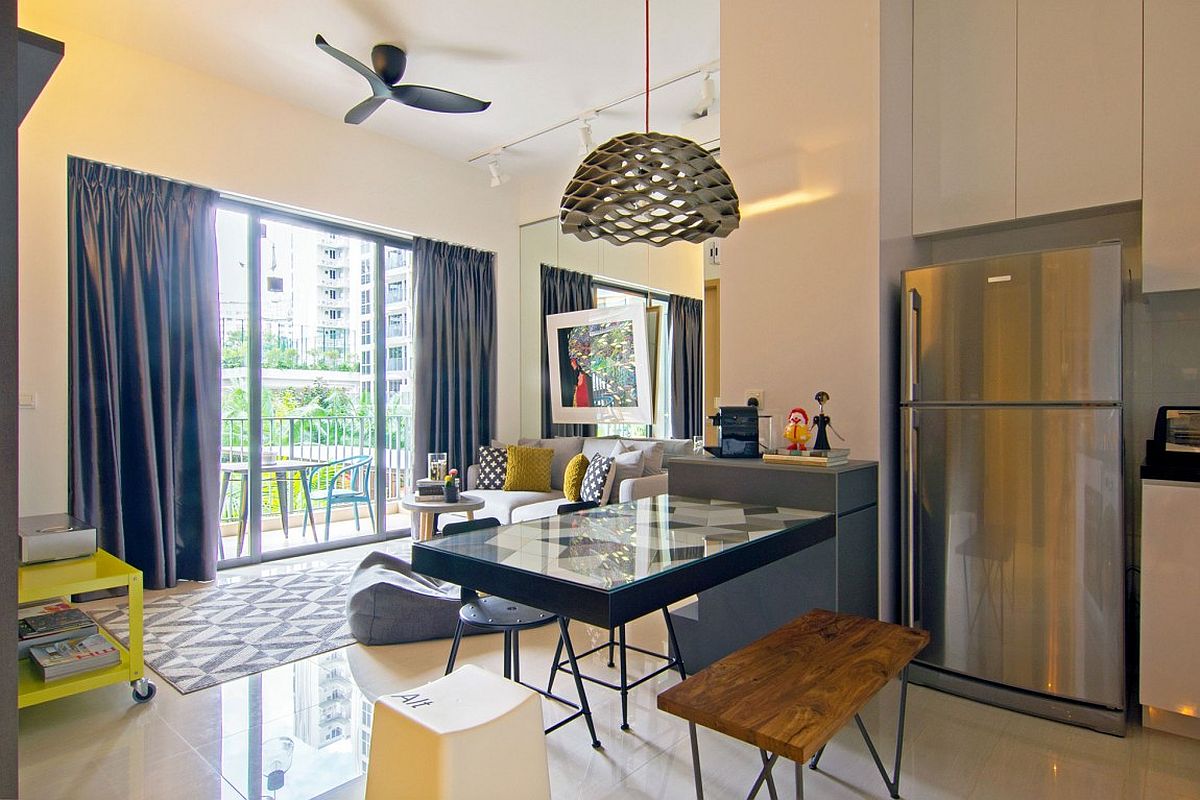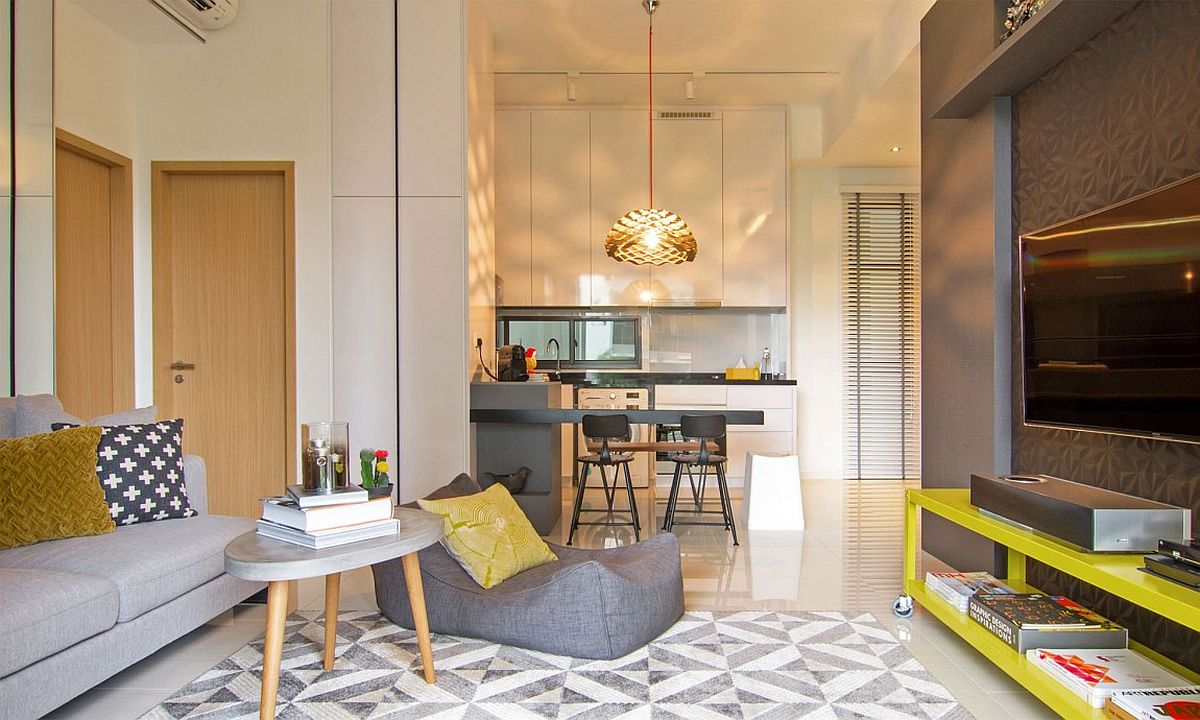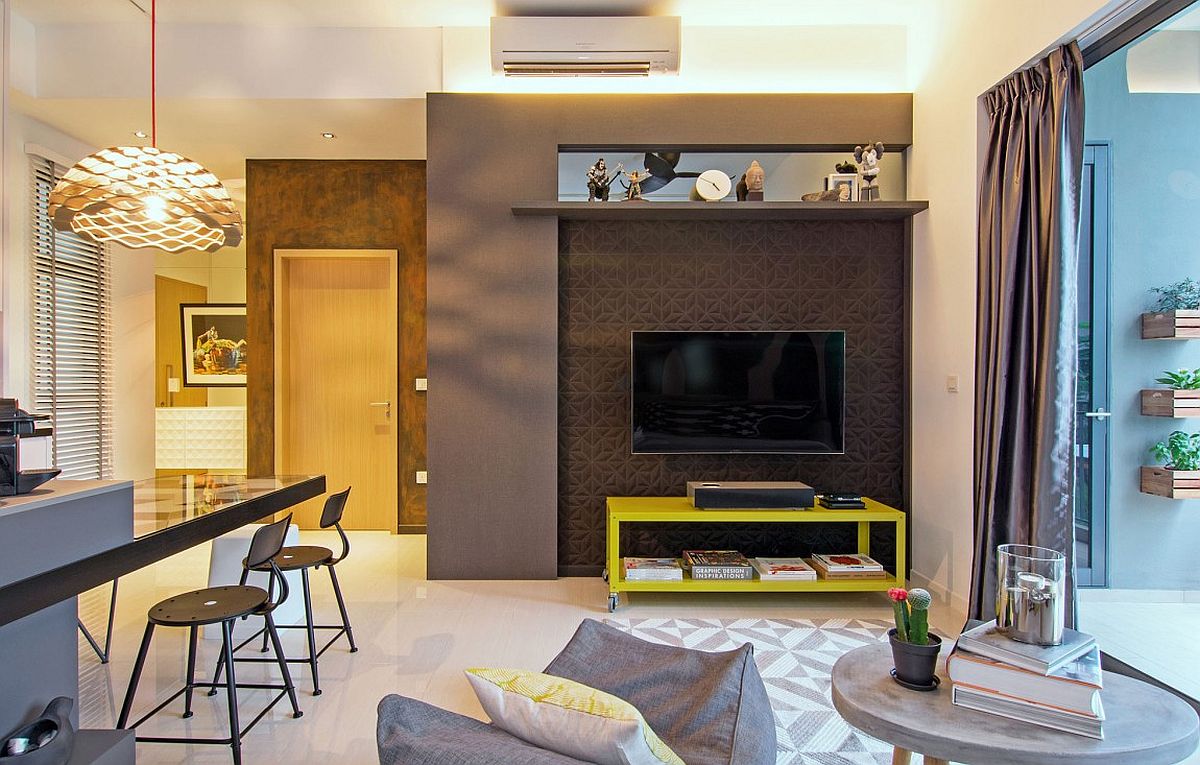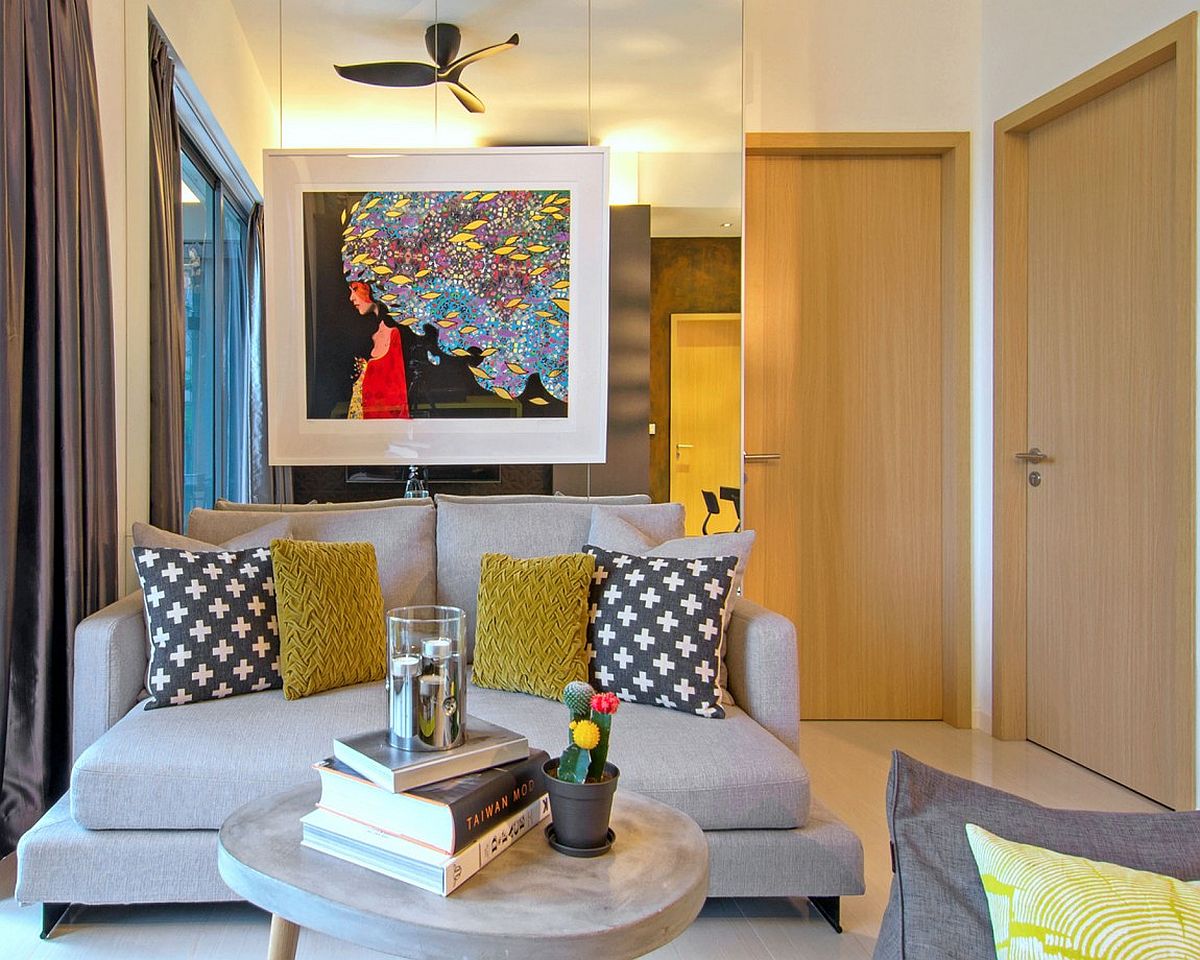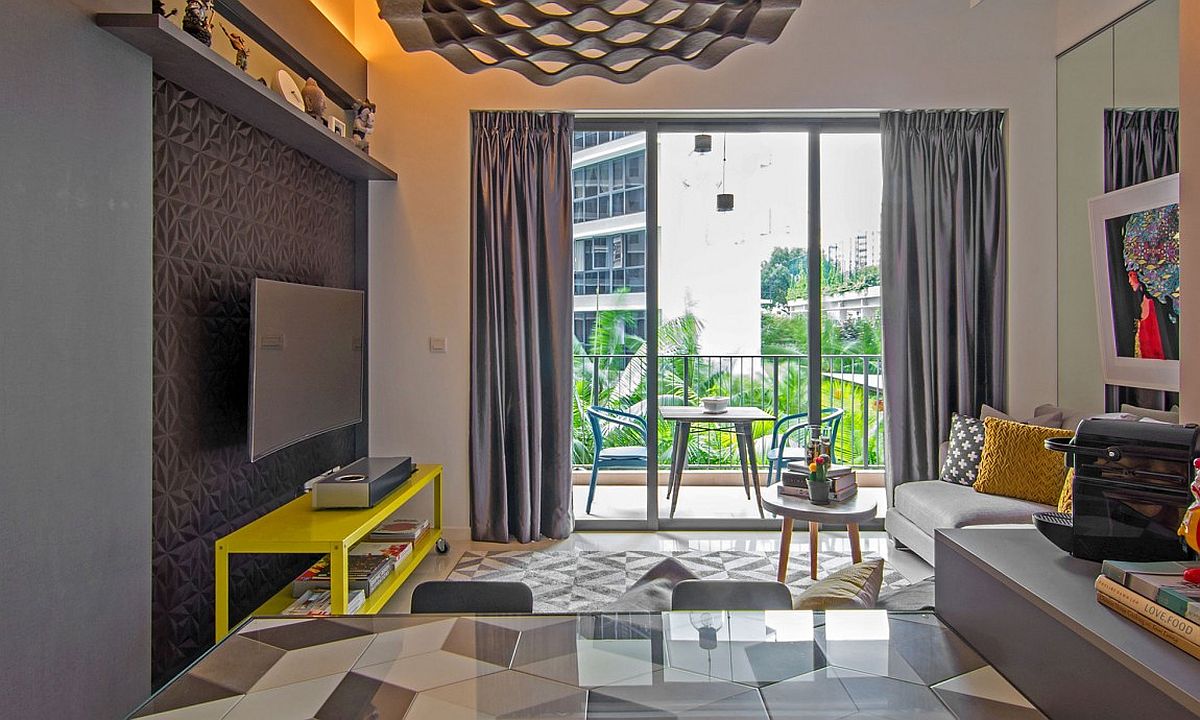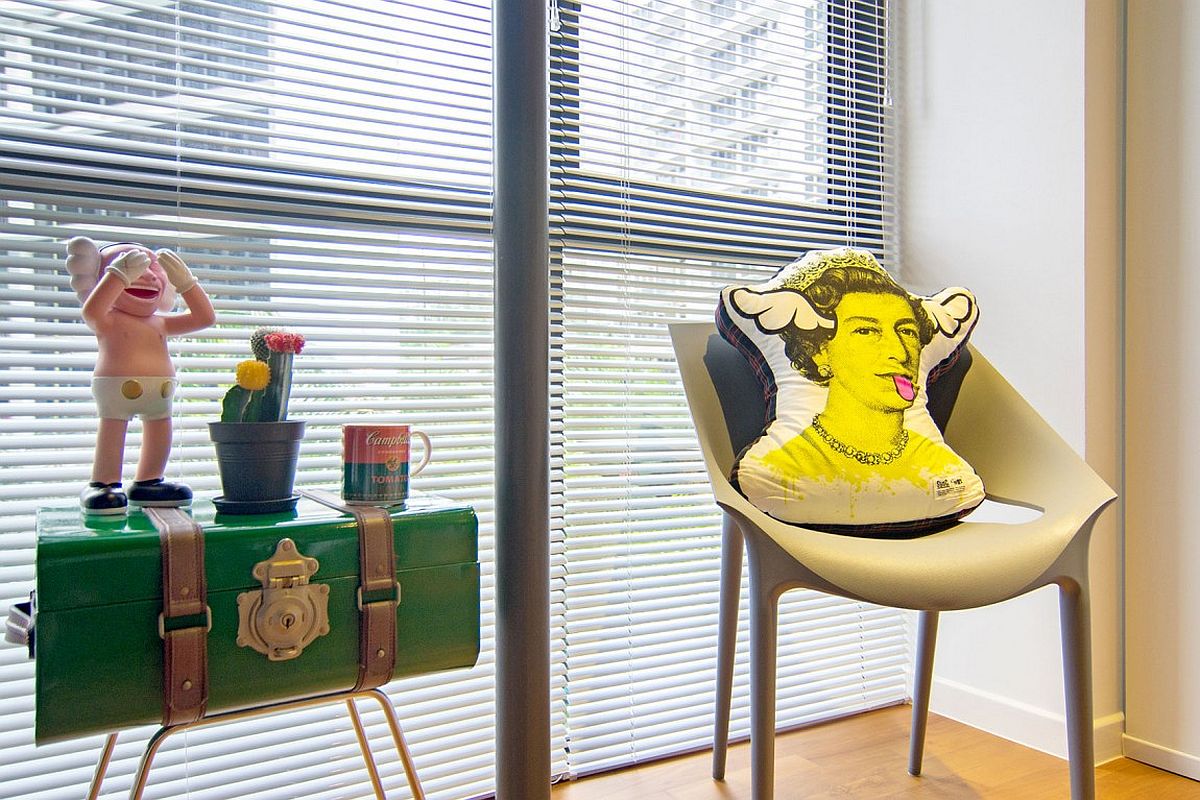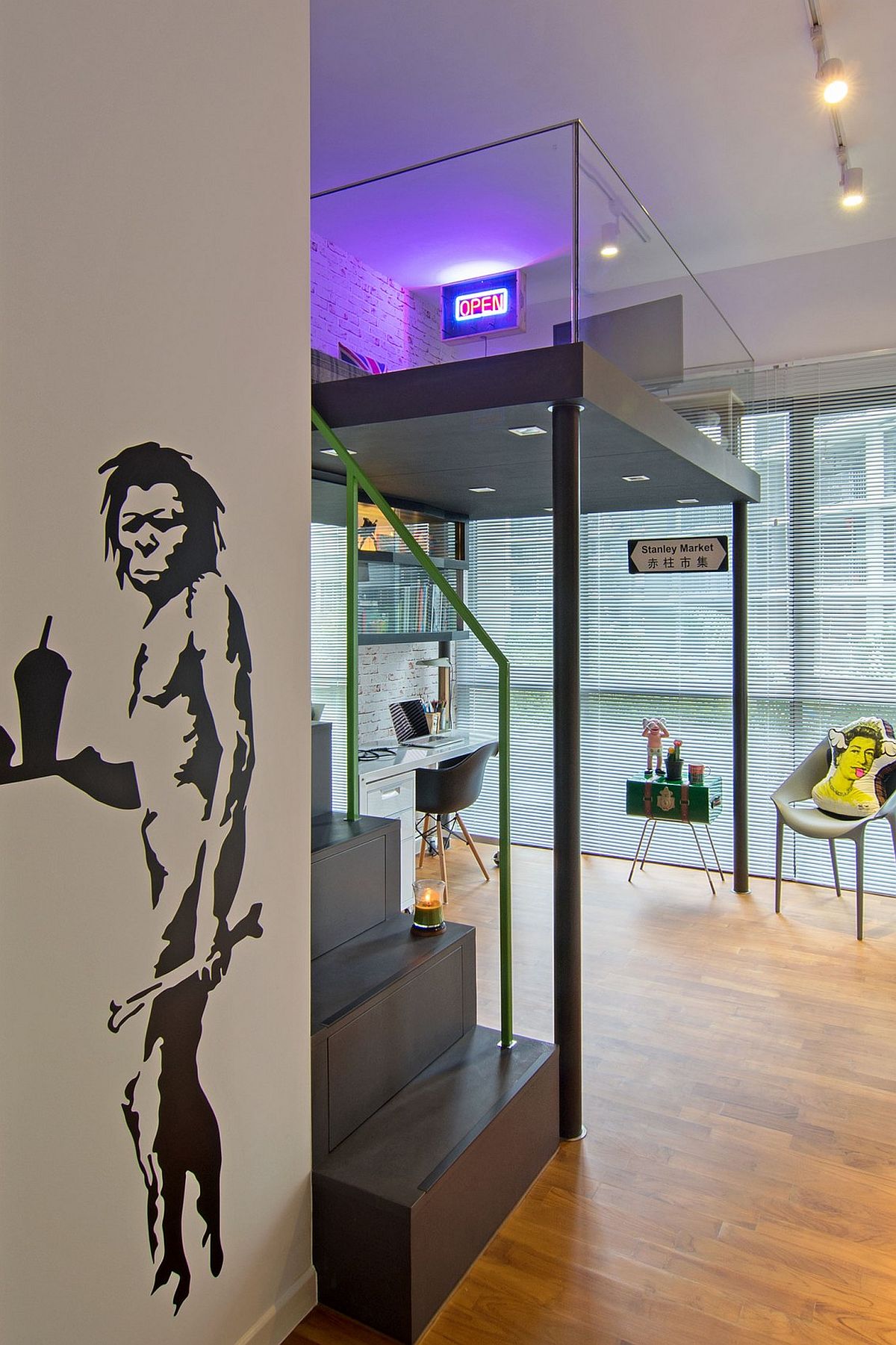 Despite all the dazzle and delight of unique decor and accent additions, space-saving features are not forgotten, as a home office / guest space contains a loft 'entertainment zone' that allows the homeowner to escape the mundane rush. Relaxing bedrooms in white and gray and mirrored cabinets complete a sensational interior where style is fluid and functionality truly versatile.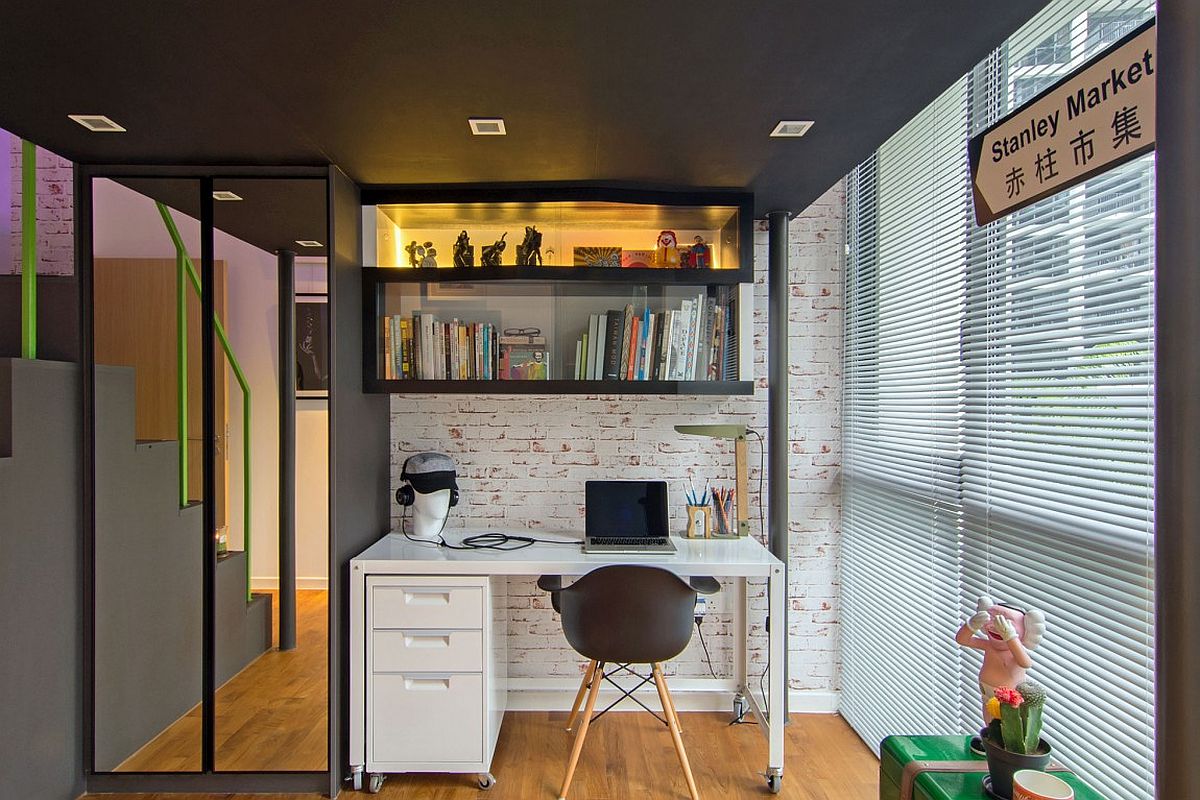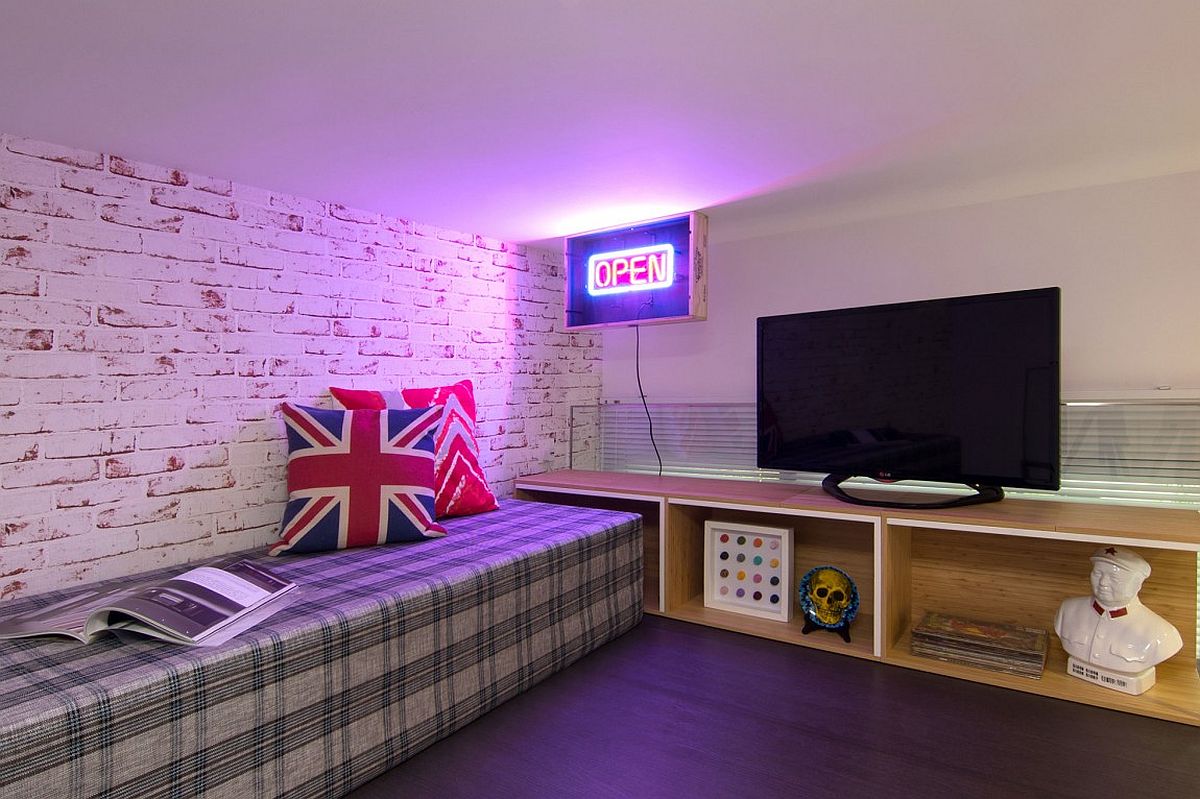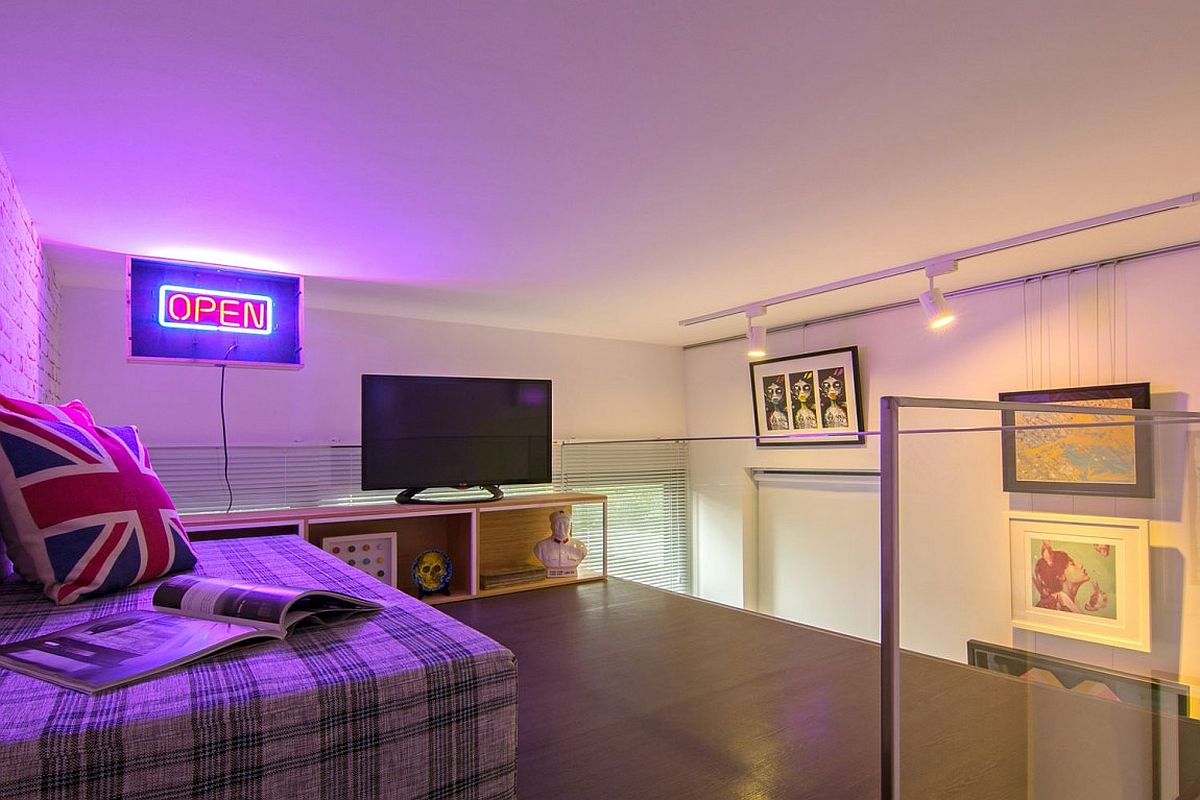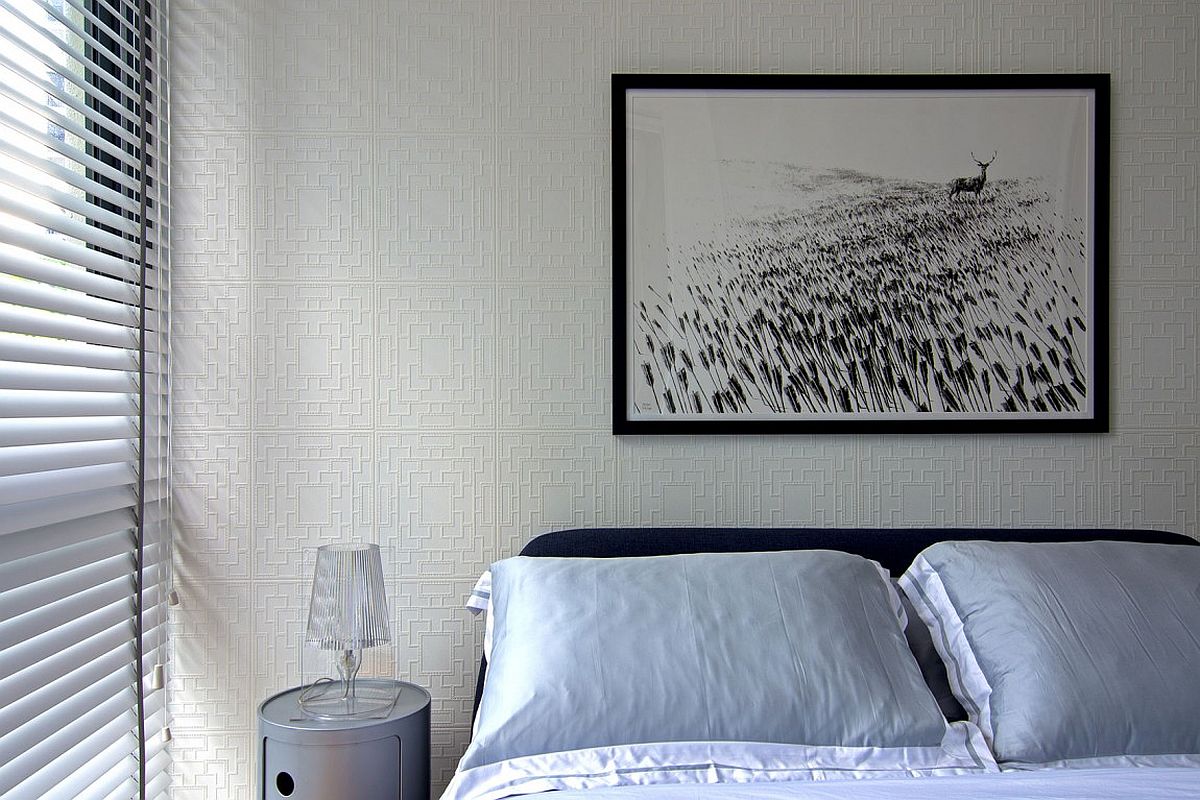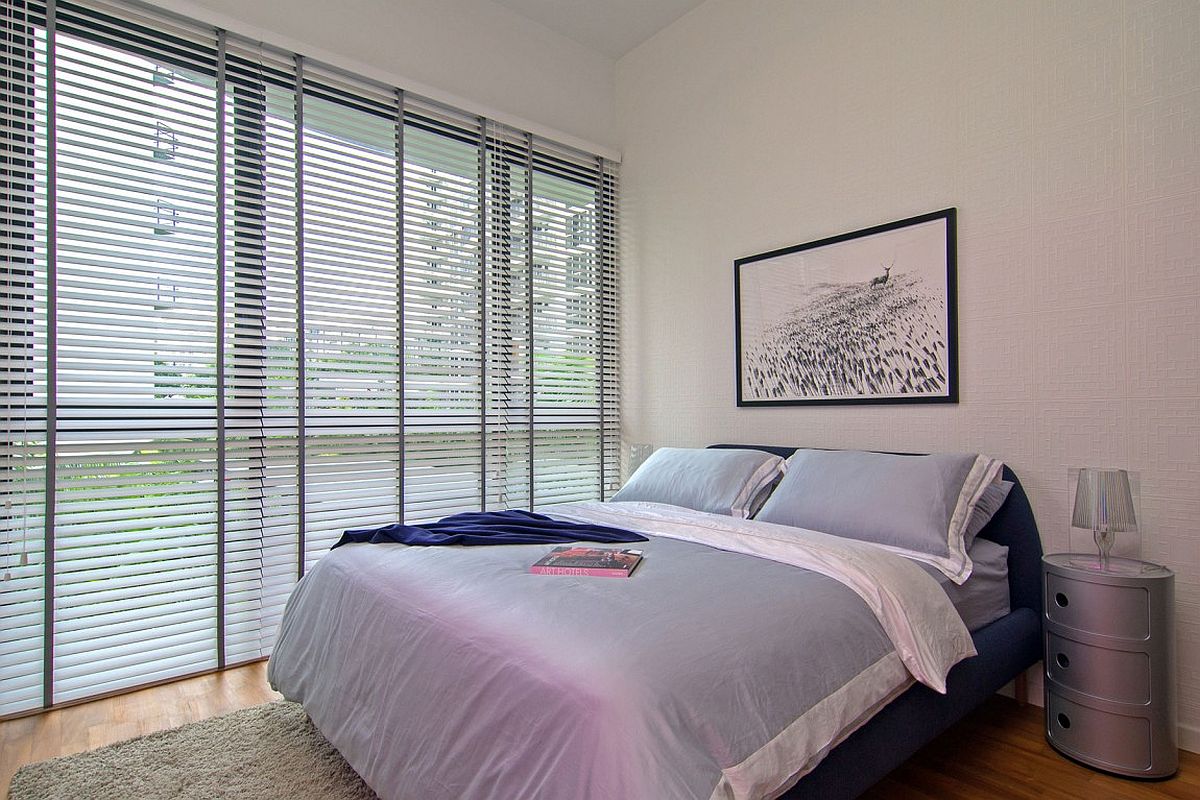 The owner's collection of art and sculpture/ toy pieces are nestled amid the clean-lined furniture and masculine black and grey color scheme in the living area. Mirrored panels climb the wall behind a beautiful painting by UK street artist Miss Bugs and help to double the sense of volume in the home. Next to it hang silken curtains that sluice down tall sliding doors leading into a balcony…