We often feature stunning vacation homes and family retreats nestled on the ocean's edge or overlooking snowcapped mountains which leave many of our readers longing for a similar retreat. While many of these holiday getaways might cost you a fortune, the tiny RVIA Certified Travel Trailer that we showcase today is a lot more affordable and also offers you a world of personalized options that ensure you get precisely what you need. Designed with meticulous care by Wisconsin-based ESCAPE Homes and dubbed Vista, this tiny home offers 160 square feet of delightful living space that you can carry and park almost anywhere!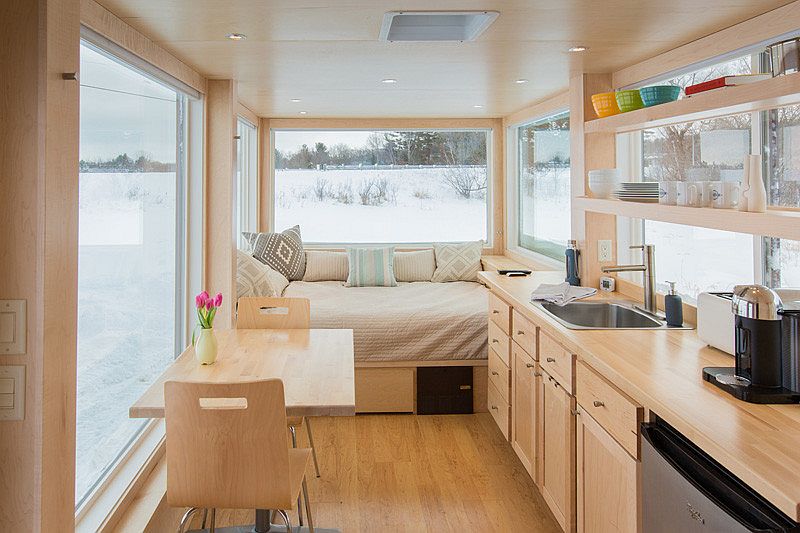 The Vista is considerably different from many other tiny homes that we have come across in recent times. For starters, you do not have to deal with a ladder and a loft-style bed unit every morning! The idea of placing the bed on the same level as the living space is great indeed, and those who want additional space can still opt for Vista XL, which offers additional vertical space. Each unit takes 30-60 days to build and can be delivered almost anywhere, and at a price of $39,900, it does seem like a bargain for those looking to find some solitude in the lap of nature.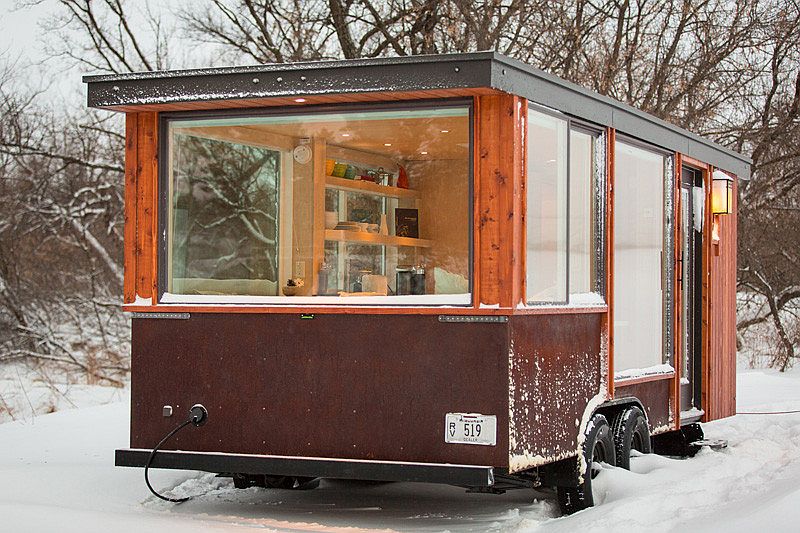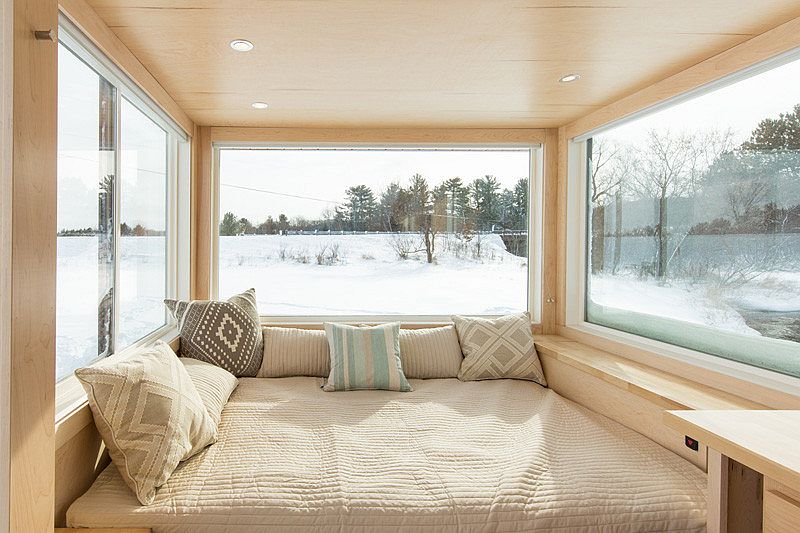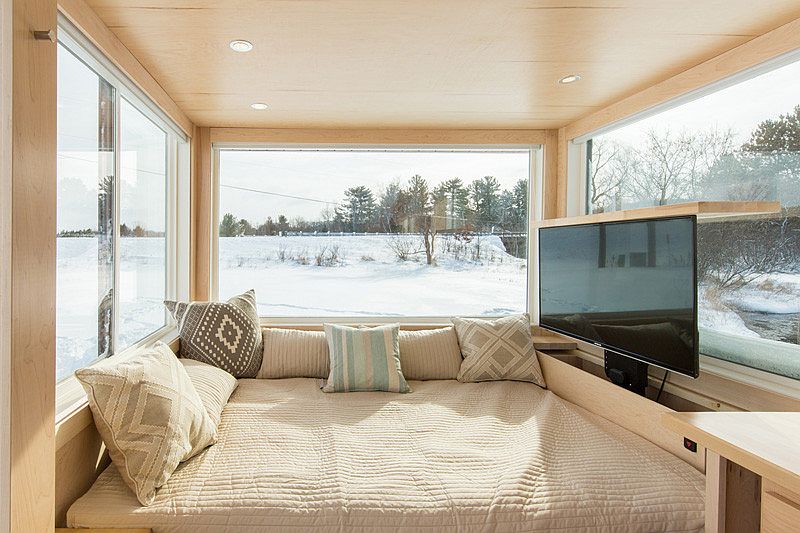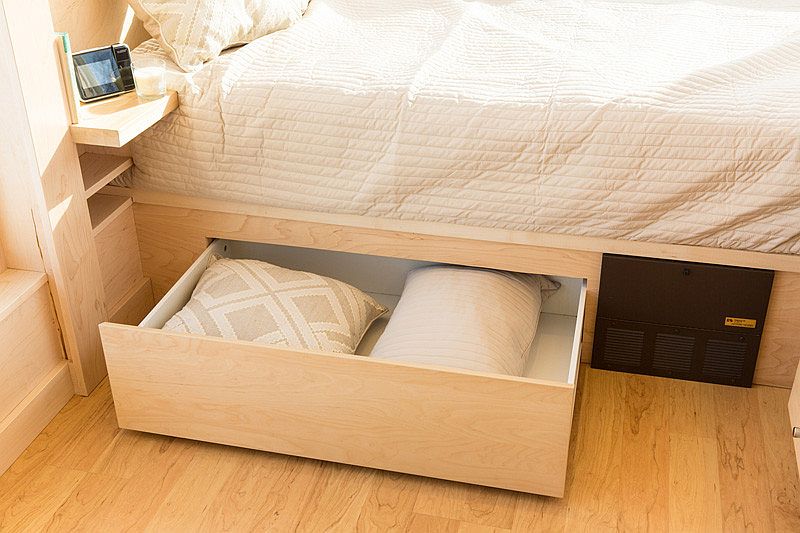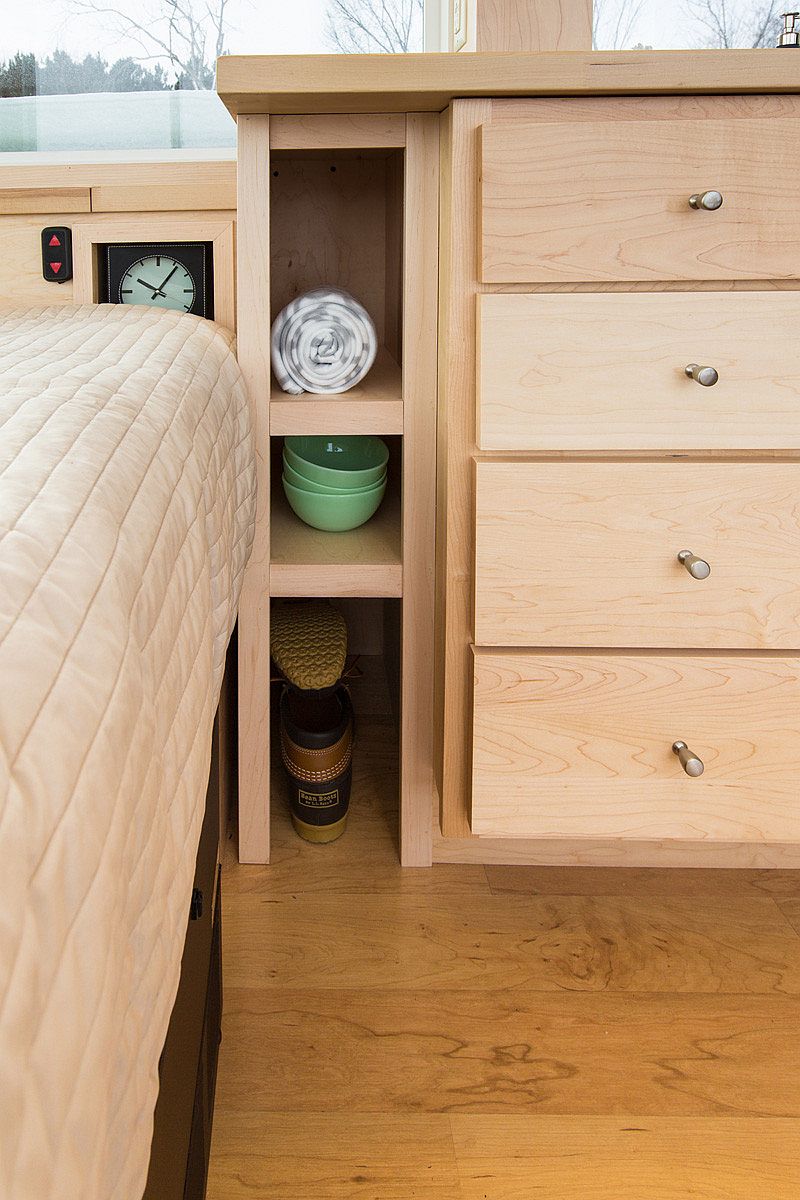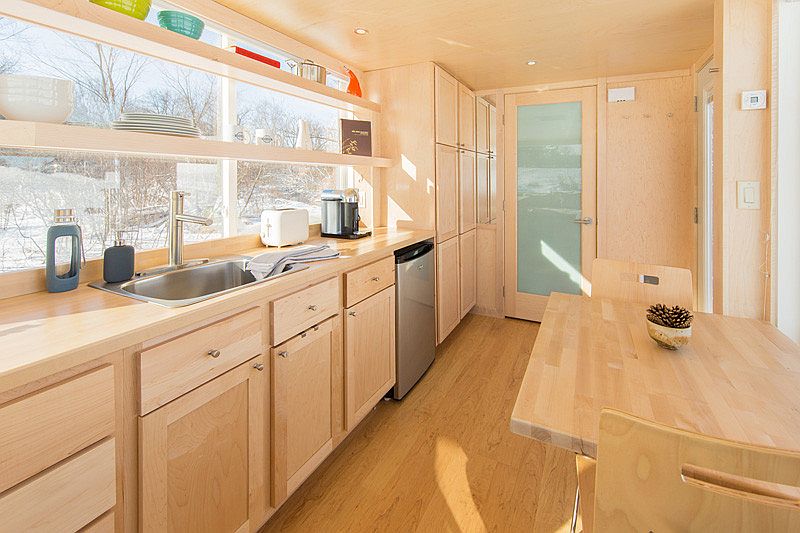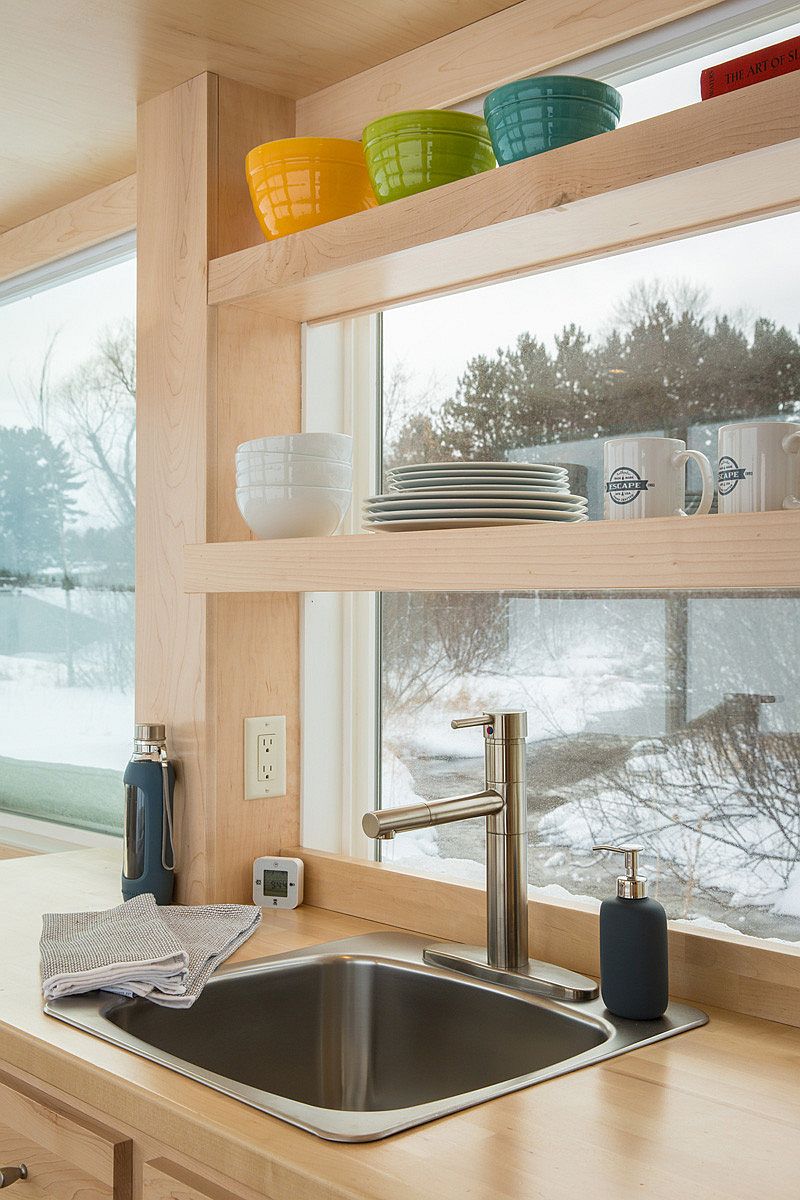 The 20-foot-long tiny home is draped in cedar vertical siding on the outside, with large windows and Cor-ten steel offering ample textural contrast. On the inside you can choose from a variety of materials that include oak, aspen, pine and maple. With climate control options, top-notch insulation and additional features that let you tap into solar power, the tiny home combines form and functionality with ease. A small sleeping area, a spacious kitchen, custom shelves and cabinets, and a small bathroom ensure that this cozy, off-grid cabin can easily serve a couple if needed!