Valentine's Day is the perfect opportunity to enjoy dinner with the people you care about. Instead of fighting the crowds on February 14th and paying elevated restaurant prices for your meal, why not plan a cozy dinner at home? Whether you're preparing a romantic Valentine's Day dinner for two or you're gathering your girlfriends for a Galentine's Day party, make your table a festive one with these easy decor ideas! Read on for helpful tips and budget-friendly tricks…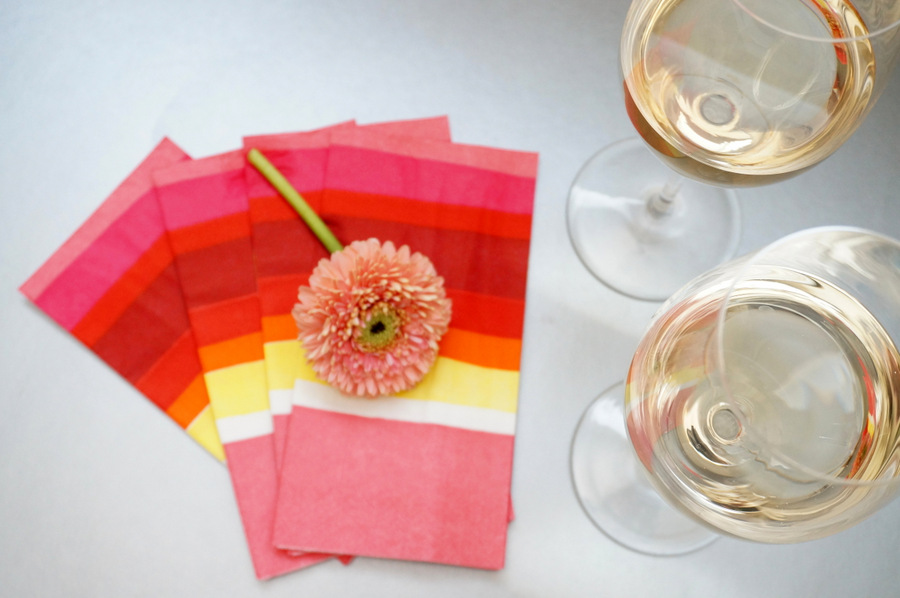 Modern Valentine's Day Style
Our first table concept: simple, clean-lined and modern! Colorful napkins and a contemporary vase of flowers set the stage for a delicious meal: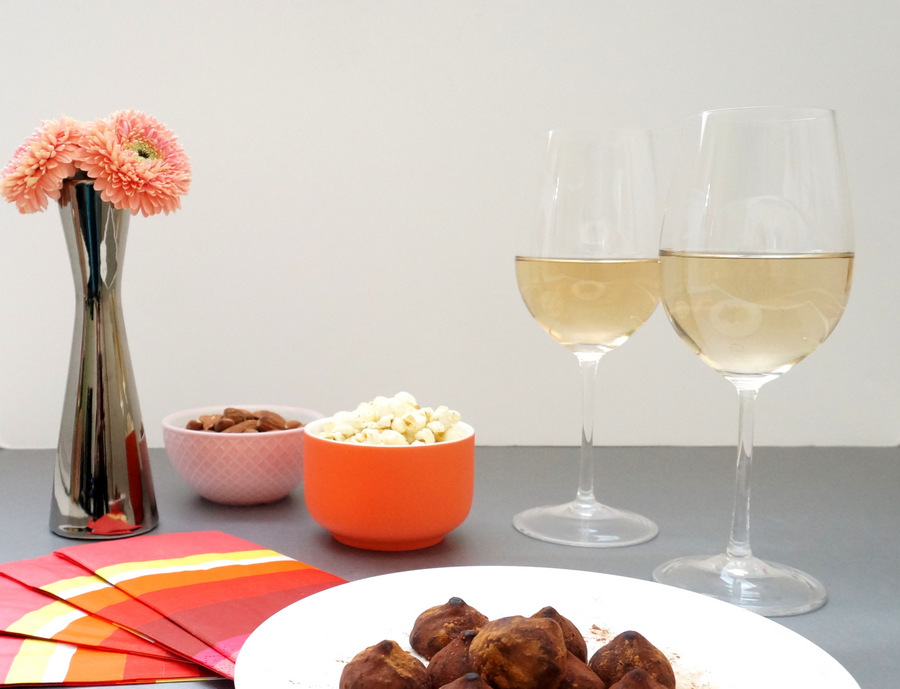 When it comes to modern Valentine's Day style, less is more. Instead of filling your tablescape with candles and rose petals, set out colorful bowls of nibbles for your guests to nosh on while waiting for the main course.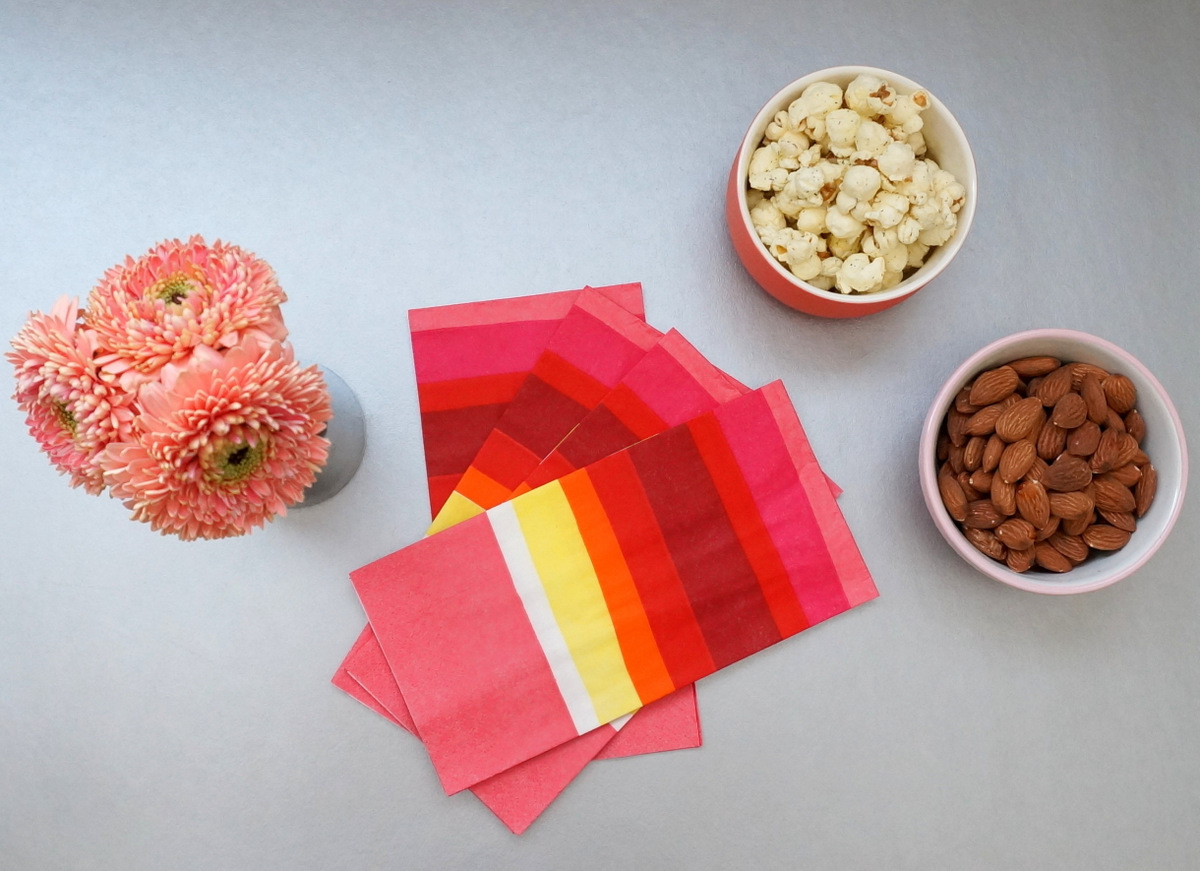 In addition to the traditional red and pink Valentine's Day hues, sprinkle in dashes of bright orange and yellow for an updated look. Bonus points if you fill your snack bowls with delicious goodies such as herb-dusted popcorn: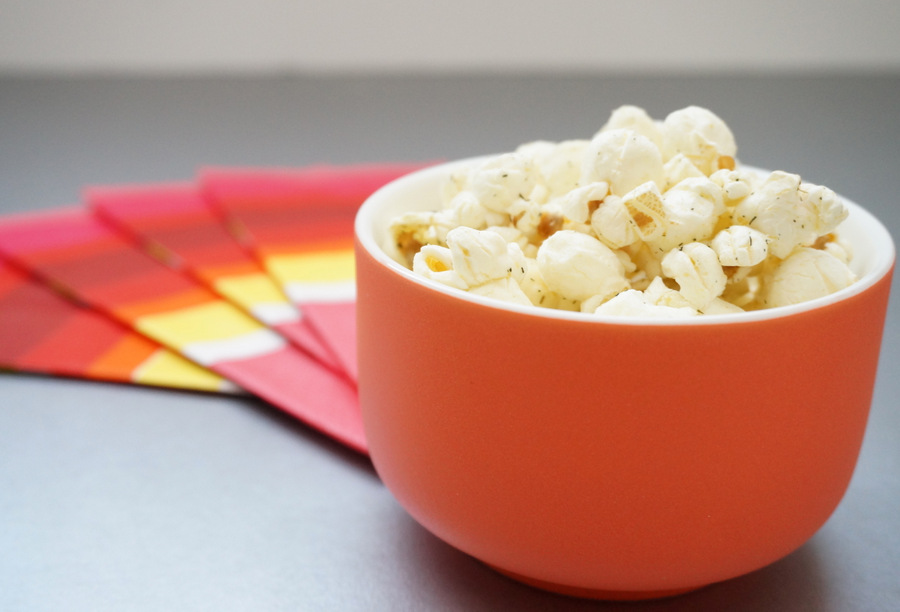 Don't forget to add a touch of decadence! Whatever you plan to serve for your meal, throw in Valentine's Day classics such as wine and chocolate truffles. A handy tip for truffles that are on the sweet side: dust them with cinnamon and cocoa powder to temper the sugar!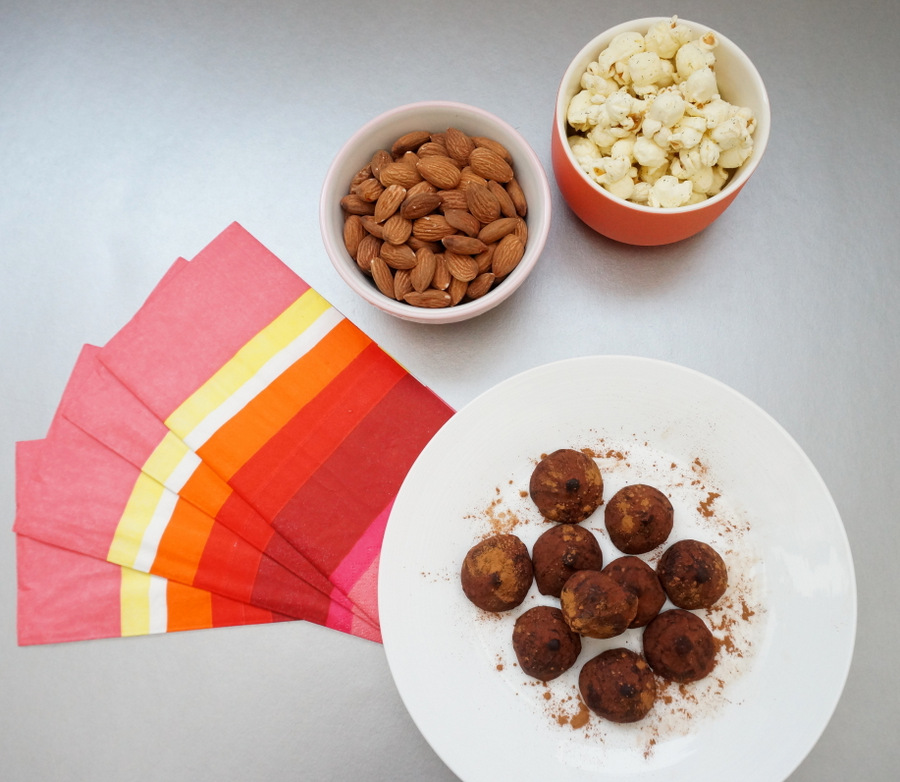 Tropical Elegance
Today's second table concept is elegant and chic, with hints of Asian and tropical style. If you're celebrating with a loved one (or a group) that's tired of red roses and pink hearts, go with a non-traditional color scheme. A hint of pink is always welcome, but throw in silver and gold tones, bright oranges, and pops of turquoise: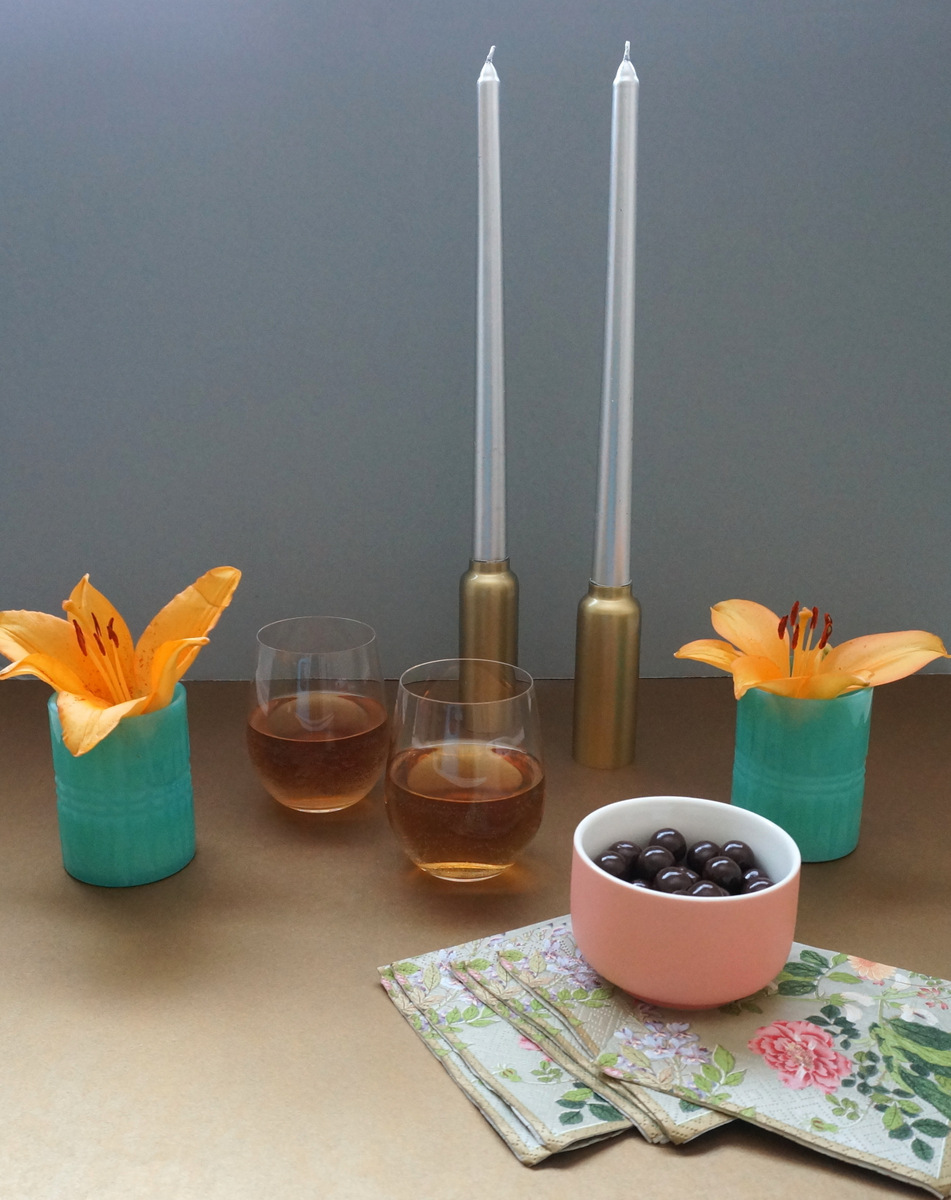 Napkins by Caspari and a Roundish Pink Mini Bowl from CB2 are the perfect accessories for this stylish table. Fill a snack bowl with chocolate-covered caramels for a delicious addition to the meal. You don't have to spend a lot of money for your Valentine's Day dessert; the chocolates in these photos are from Trader Joe's. Hint: opt for dark chocolate when possible for a rich, decadent flavor.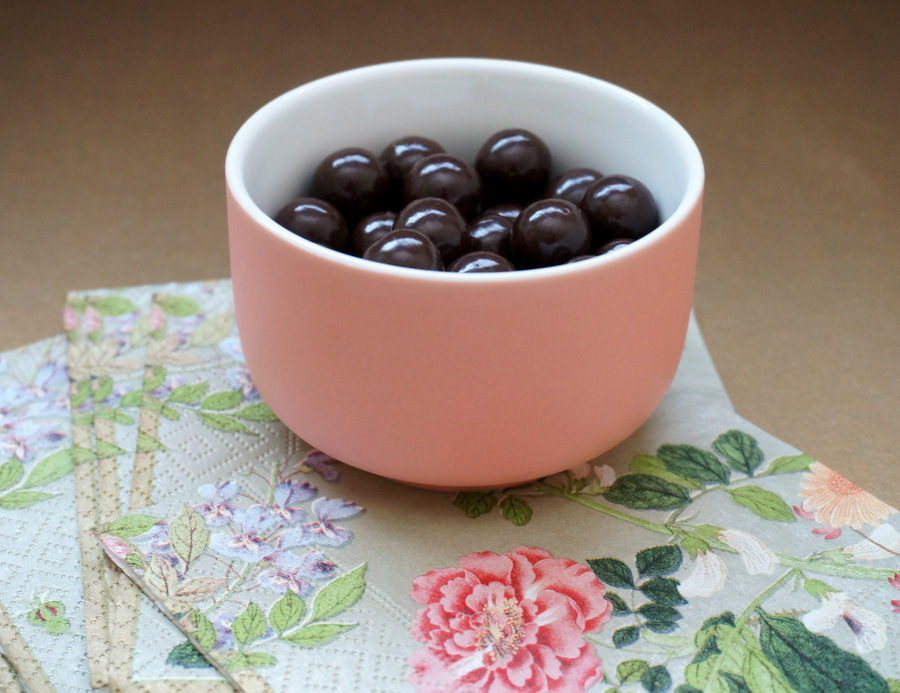 For this interesting tabletop/dinner concept, serve an aperitif, such as an Italian amaro. Many of these herbal liqueurs can be served as is, on the rocks, or with a splash of soda water: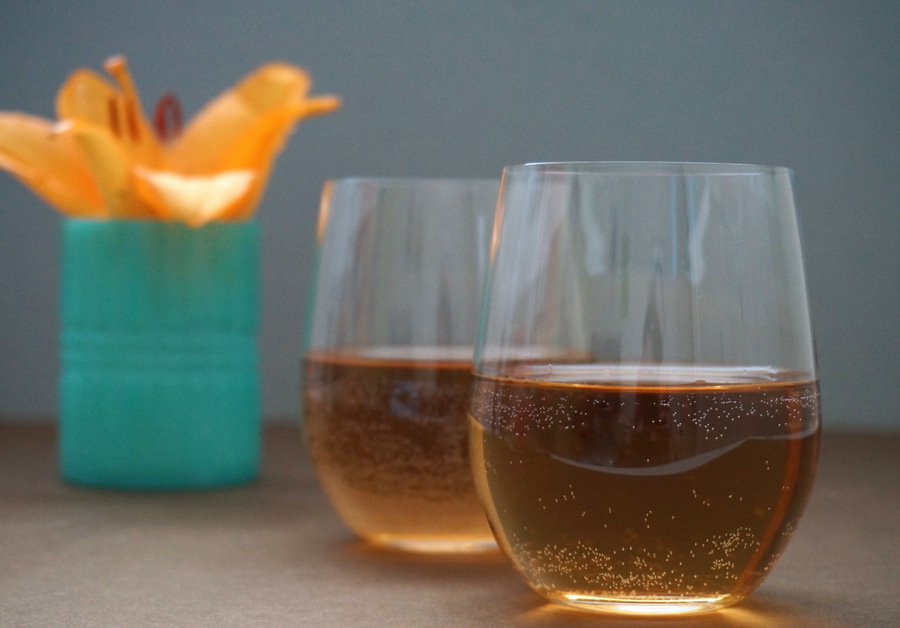 Lilies are the perfect touch for this table, adding a hint of tropical flair and a vibrant dose of color. Plus, these flowers are easy to find at the grocery store, making them affordable as well as stylish: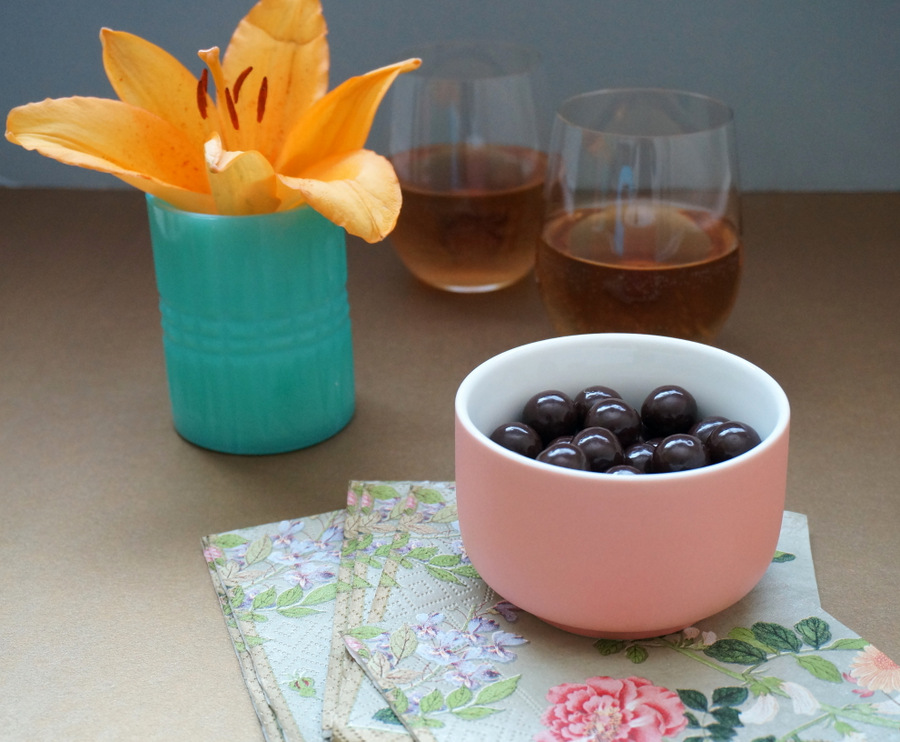 Are you planning a special Valentine's Day meal for the upcoming weekend? We at Decoist wish you and yours a Happy Heart Day!