The staircase is often viewed as just a functional addition, and few homeowners really pay attention to the aesthetic style it delivers. Fewer actually turn the stairway into the focal point of the sparkling, modern home and let it define the ambiance of the interior. Accomplishing this with refined contemporary panache is the lovely South Melbourne House 2 designed by Mitsuori Architects, and this stunning abode places emphasis on a posh, multi-zone family setting. The double-story terrace house was revamped and refurbished to bring in a trendier look, and its sculpted timber stairs end up being the showstopper!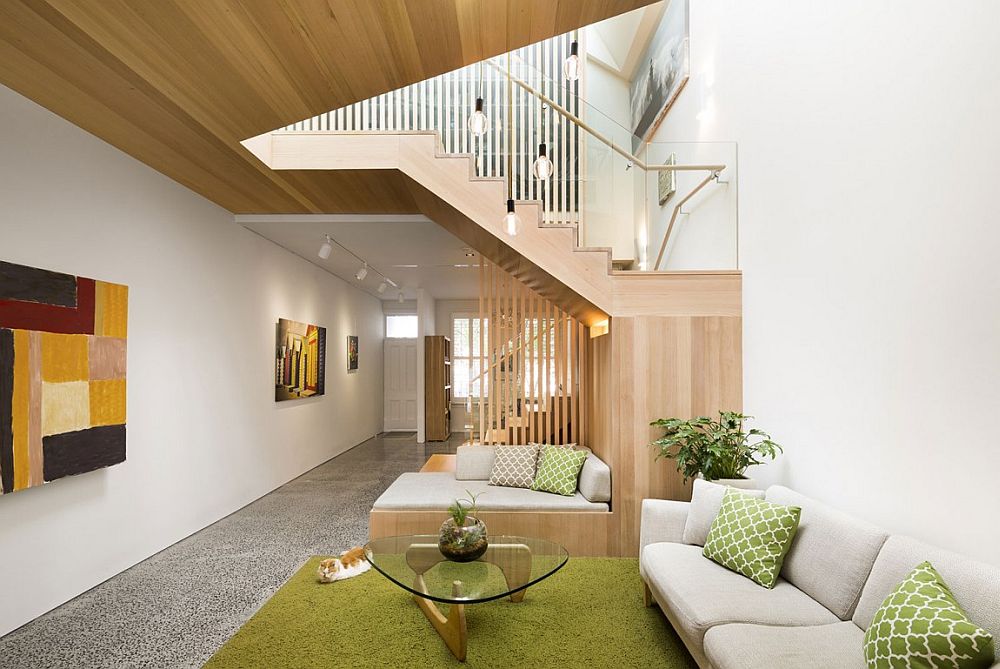 The lower level contains the public spaces, with the living area being filled with a midcentury modern vibe, thanks to the iconic Isamu Noguchi coffee table, classy seating options and brilliant lighting. The kitchen and dining space connected with the living zone open up toward the courtyard outside, and a cozy reading nook under the stairs completes the level. With skylights placed directly above the woodsy staircase, natural light filters down to the lower level of the home, while stripped-down, vintage socket-style pendants bring additional illumination.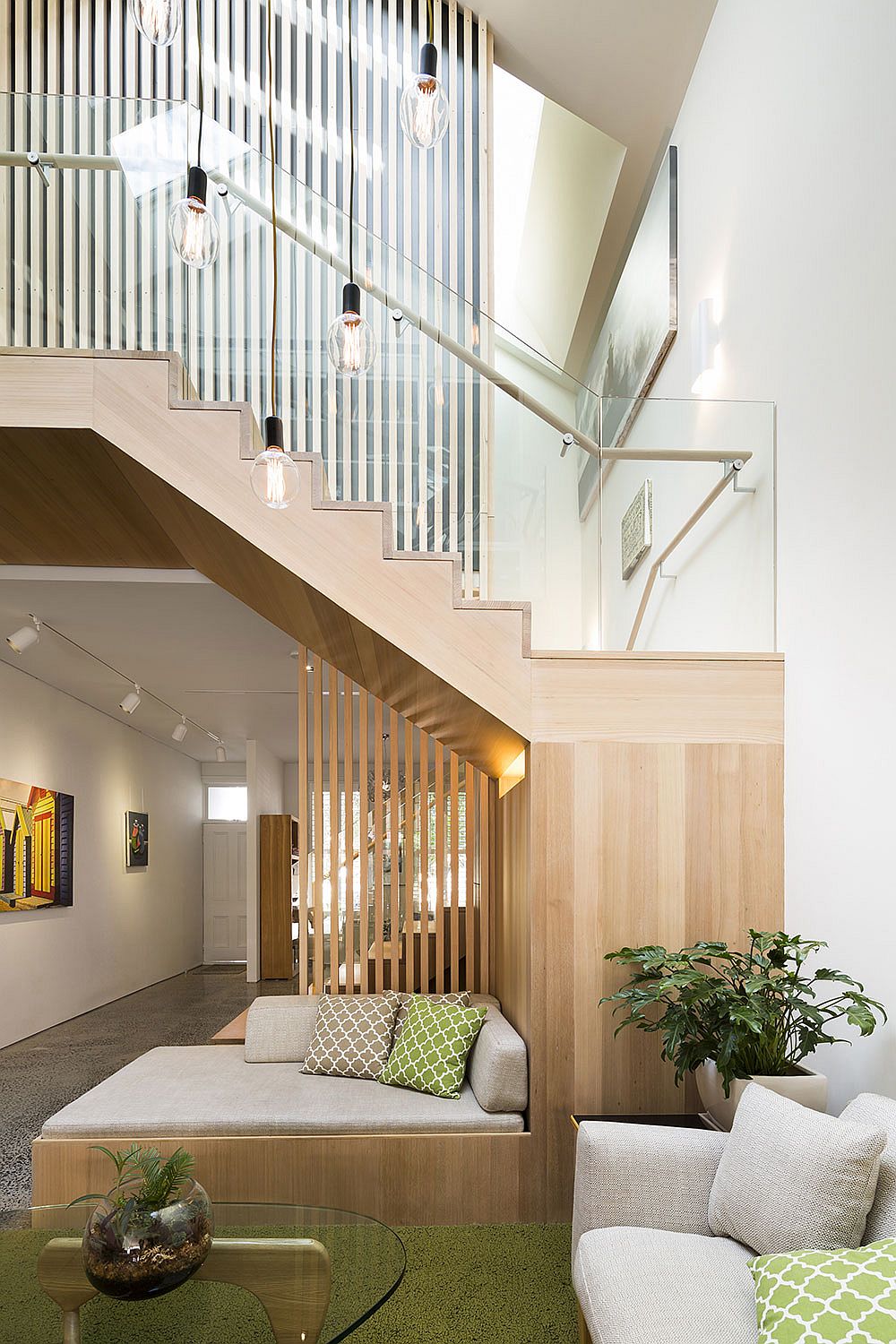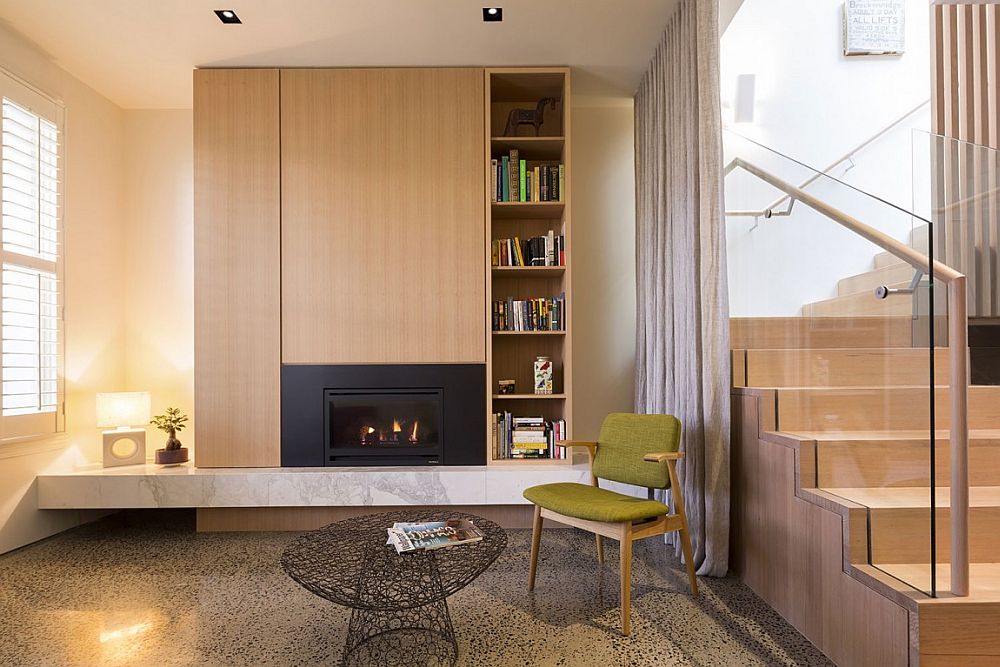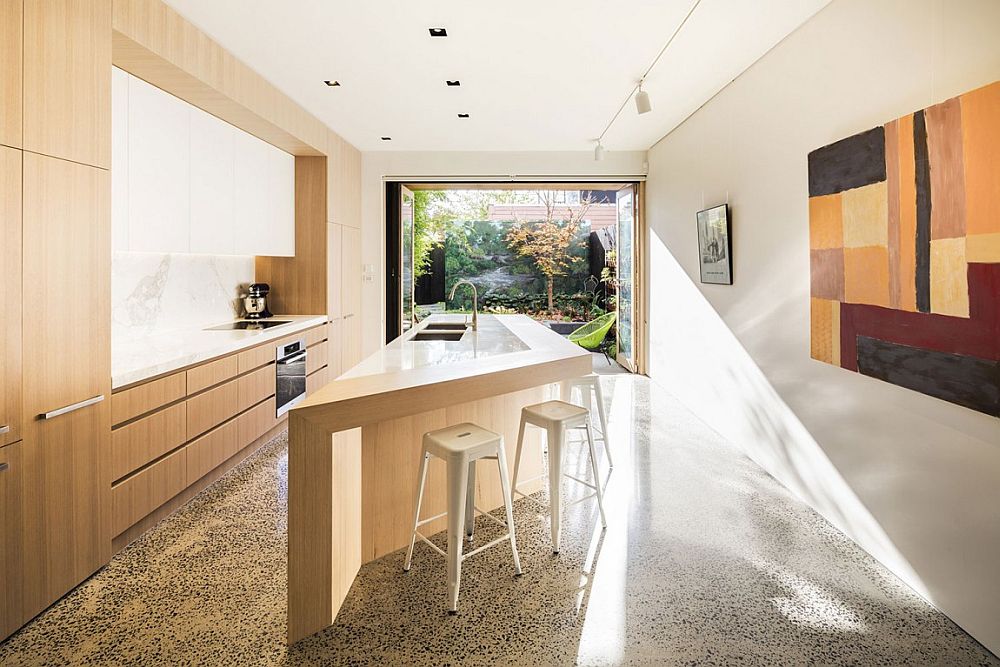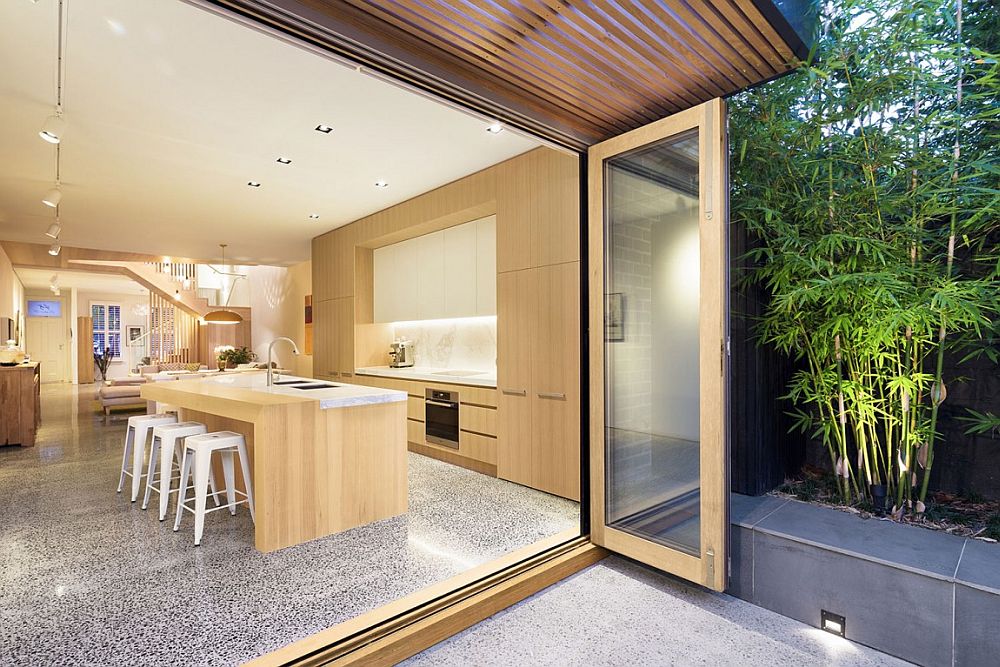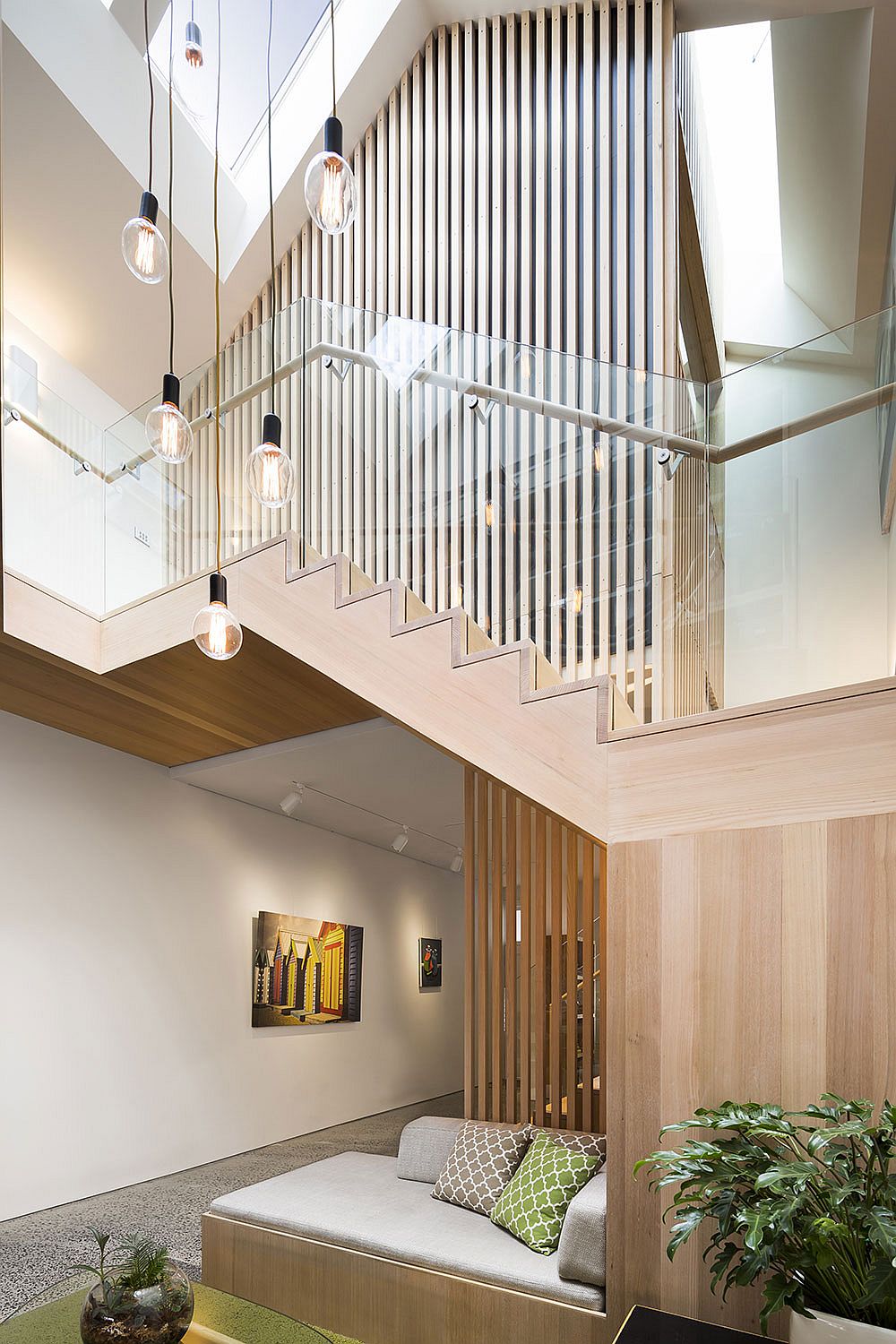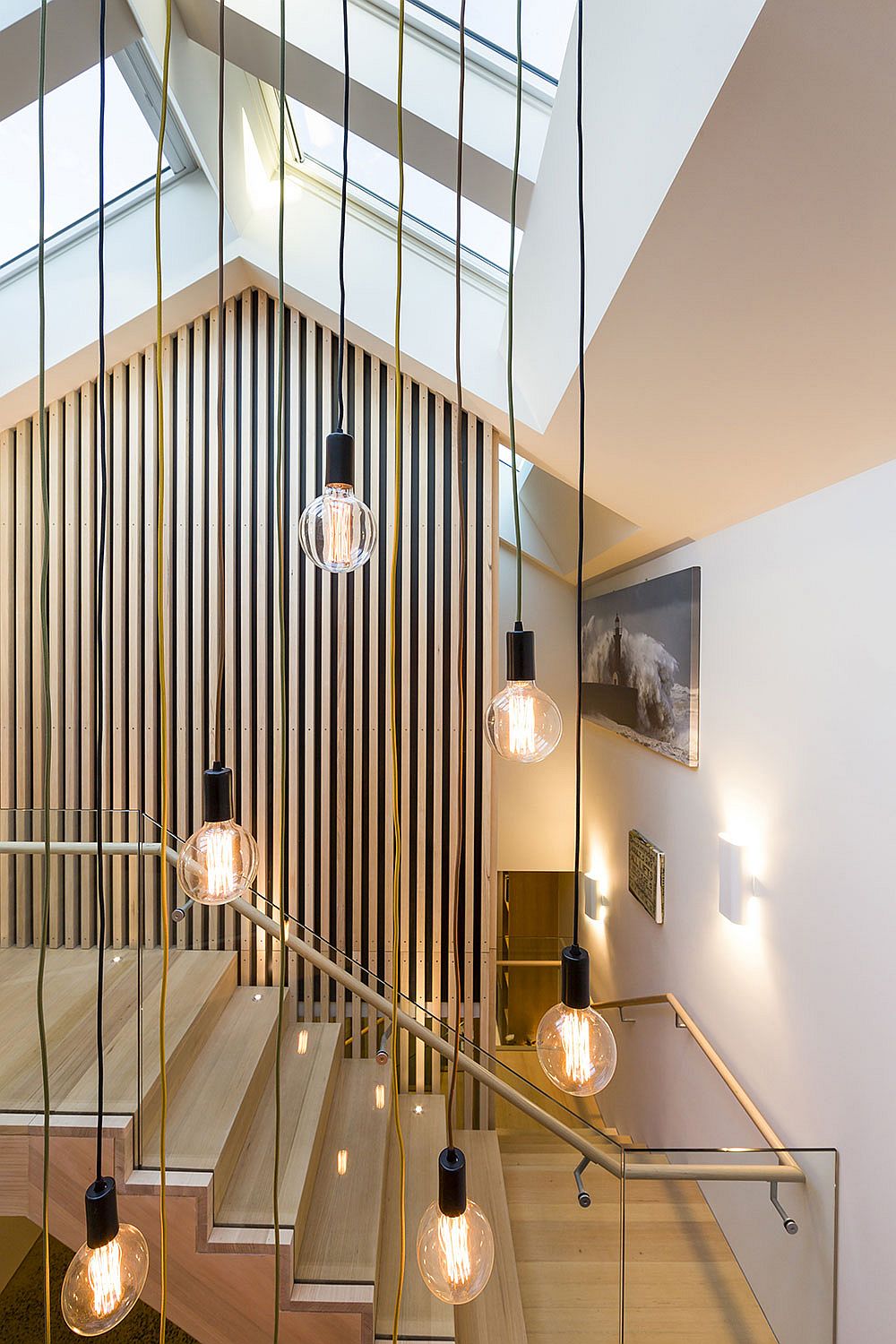 The first floor houses the children's bedroom zone along with an elegant master suite. The existing concrete floor slab has been ground and polished to expose the dark bluestone aggregate, which is offset against crisp white walls and refined timber and stone joinery elements to create a light, serene space with a natural, refined aesthetic…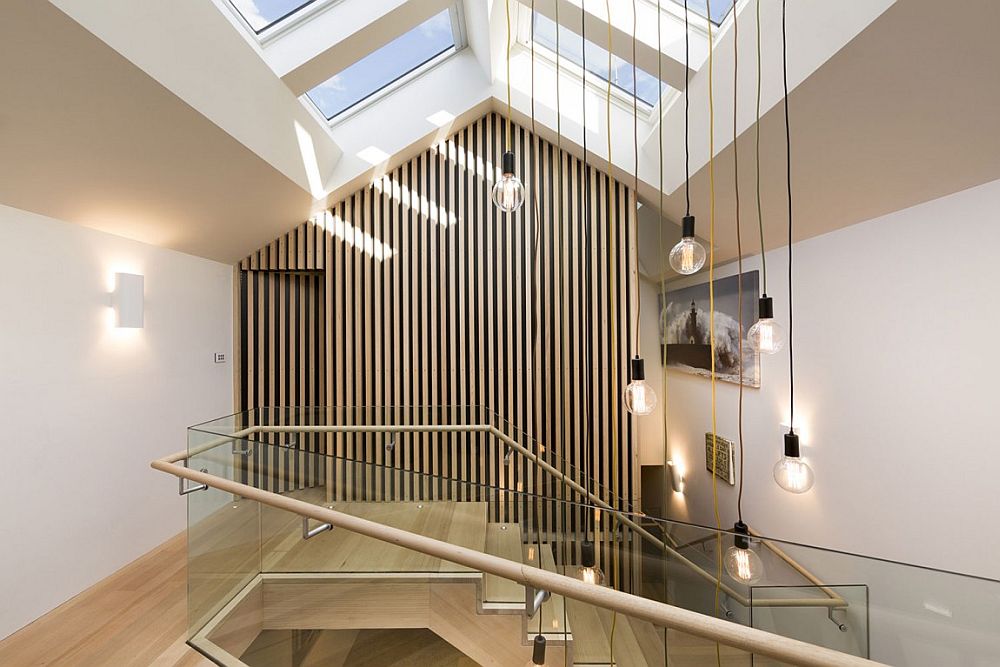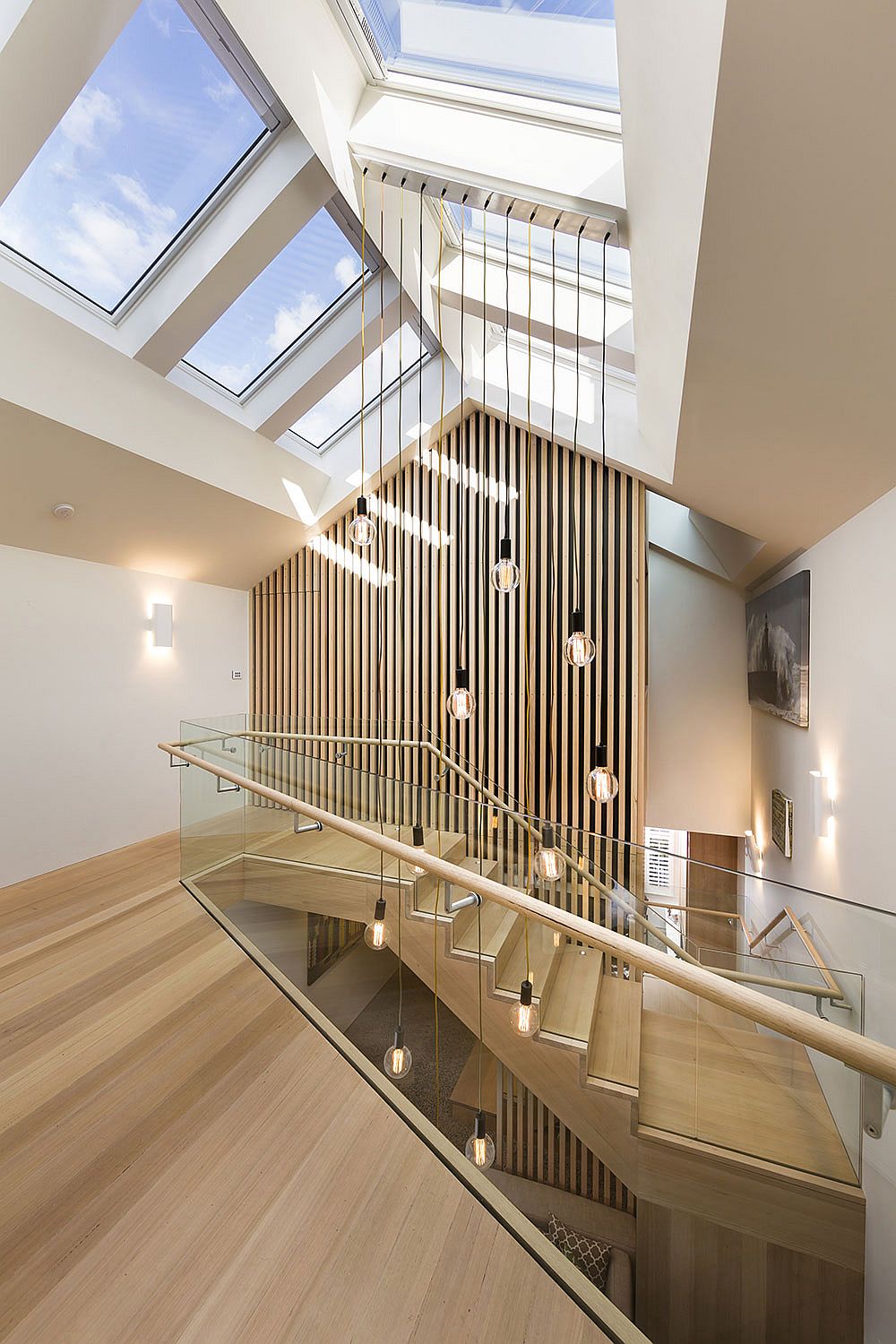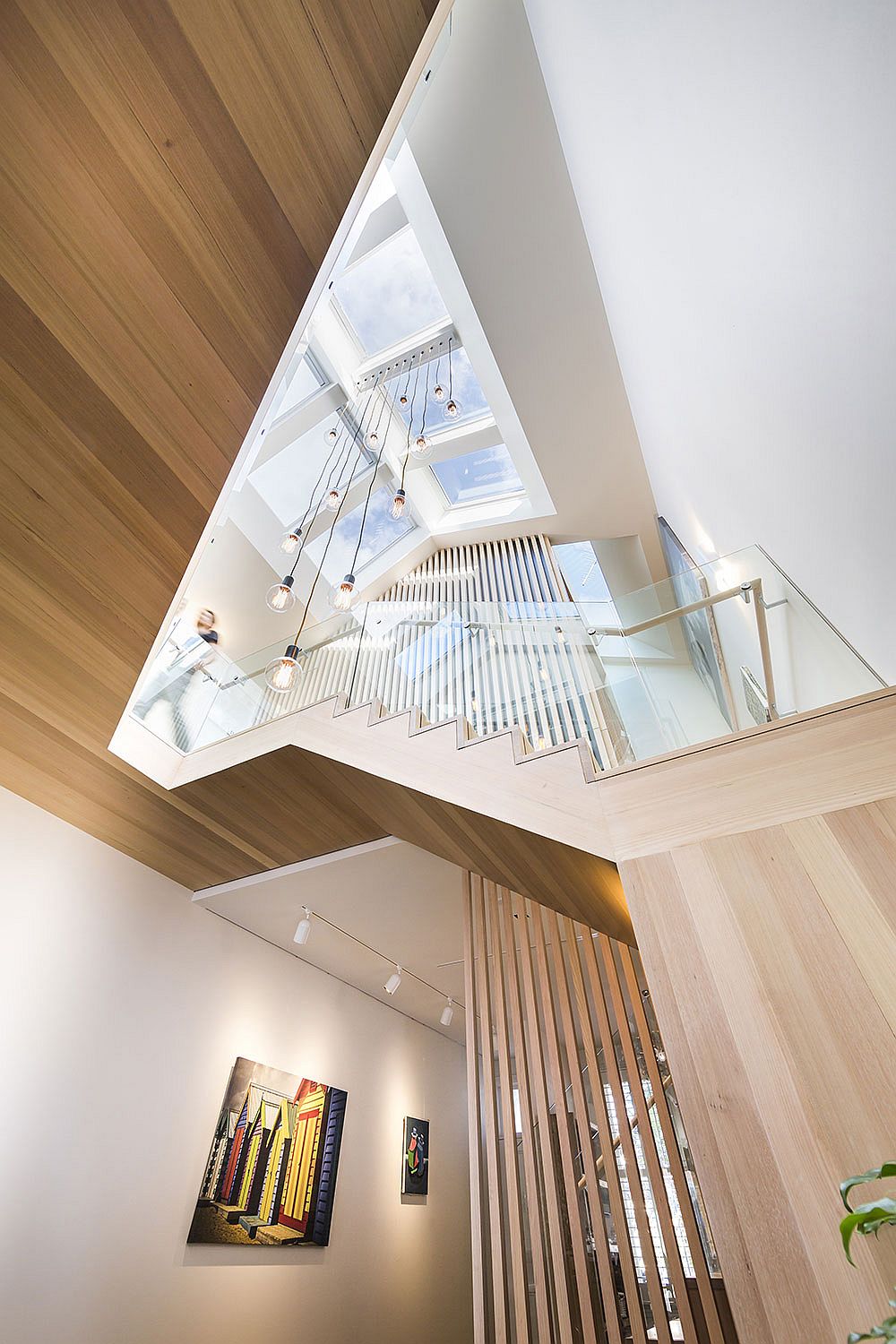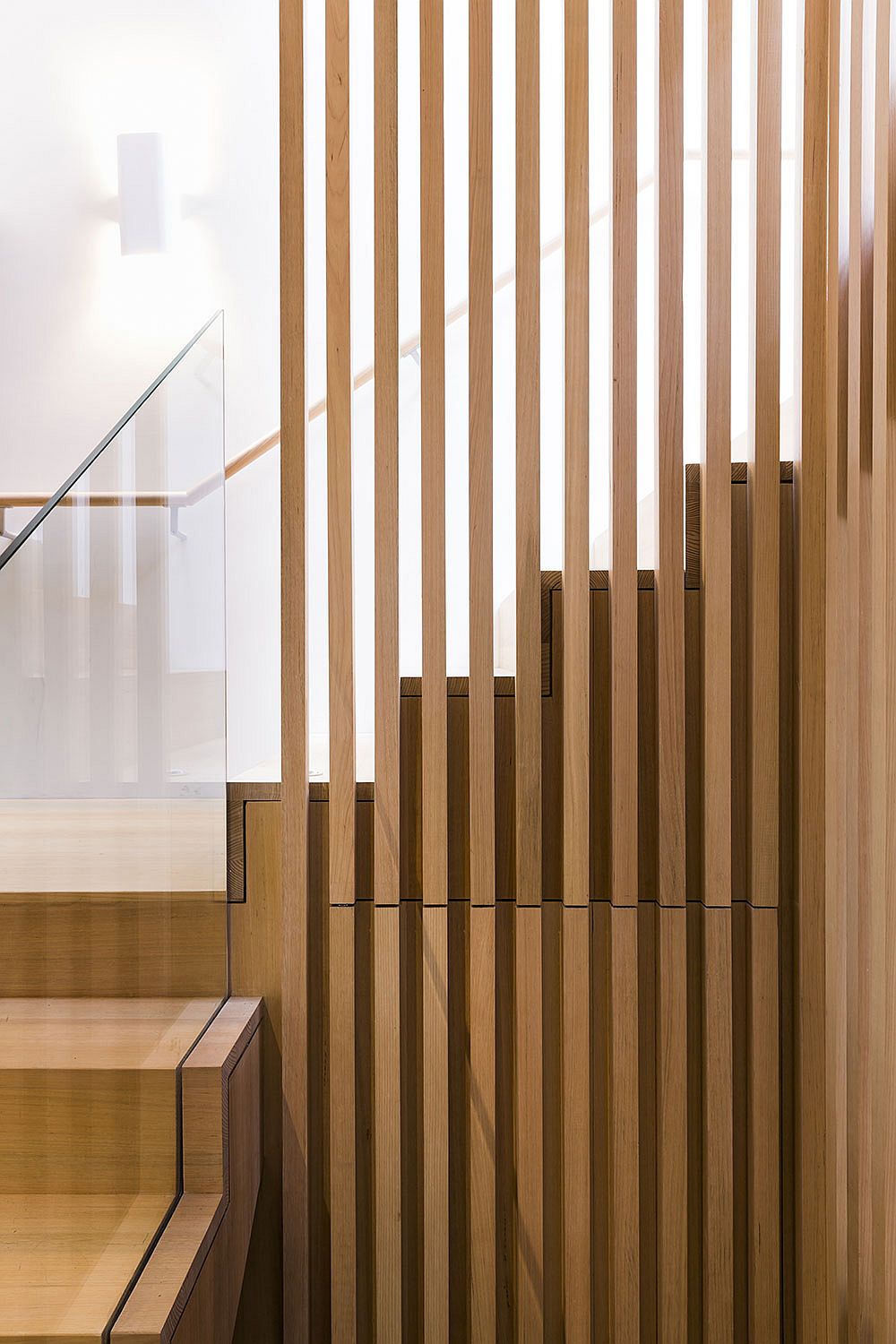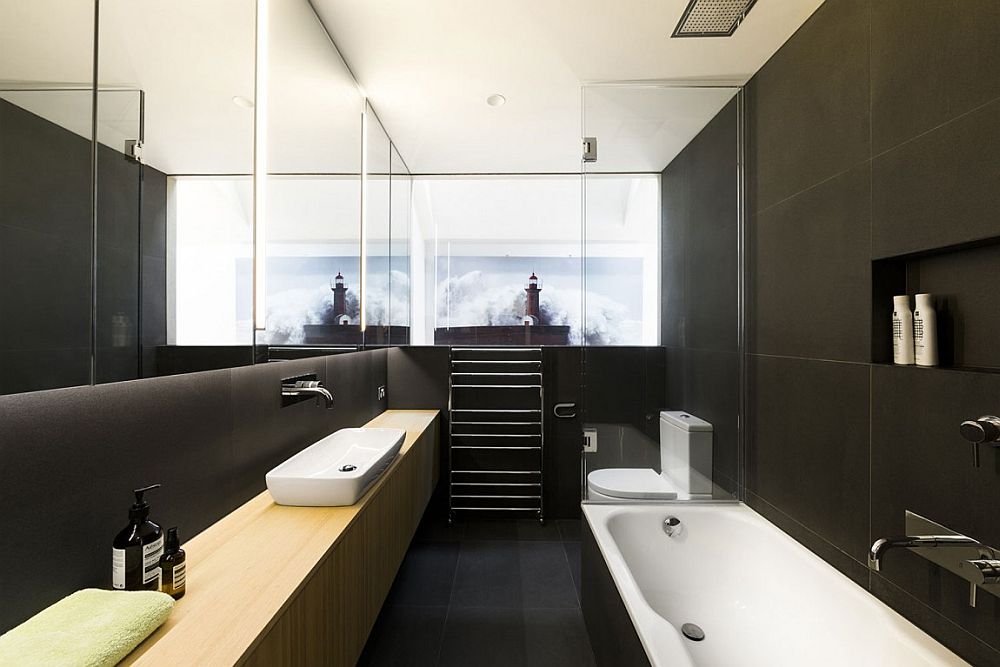 Liked the story? Share it with friends.