If your penchant for collecting has given your home a cluttered appearance, today's post is for you. If you love hunting for treasures but you like a clean look in your home, today's post is also for you. Yes, it IS possible to tastefully display collections in a way that doesn't evoke the feel of a hoarder's abode. It's all about the way you group your collectibles. Below we shine the spotlight on three interior design companies that regularly celebrate the art of collecting in their vignettes. Get ready to be inspired…
Kit Republic
New York City-based boutique interior design firm Kit Republic tackles both commercial and residential projects. At the helm of the firm is Charoonkit Thahong, and included in his design philosophy is a commitment to creating "unique spaces that harmonize the architecture with the lifestyle of the owners."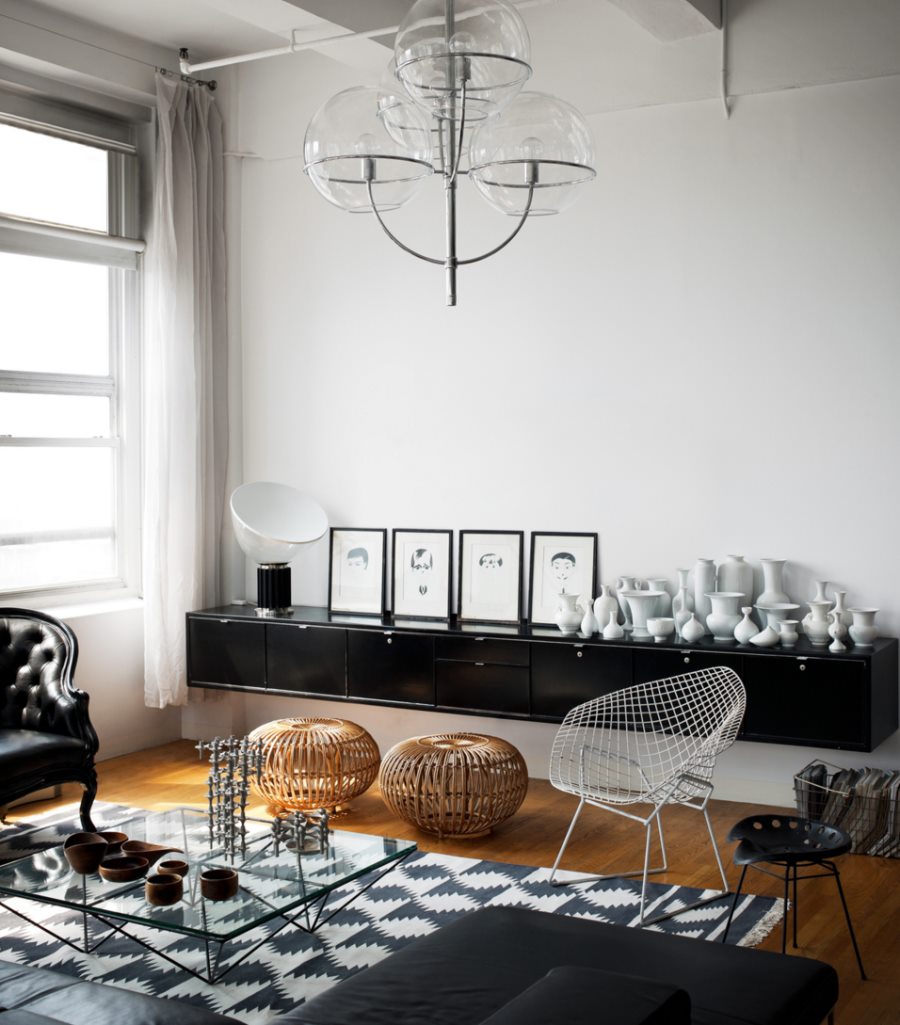 What we've admired most about the interiors by Kit Republic is the way they proudly showcase groupings of items such as vases and objets d'art, many of them monochromatic.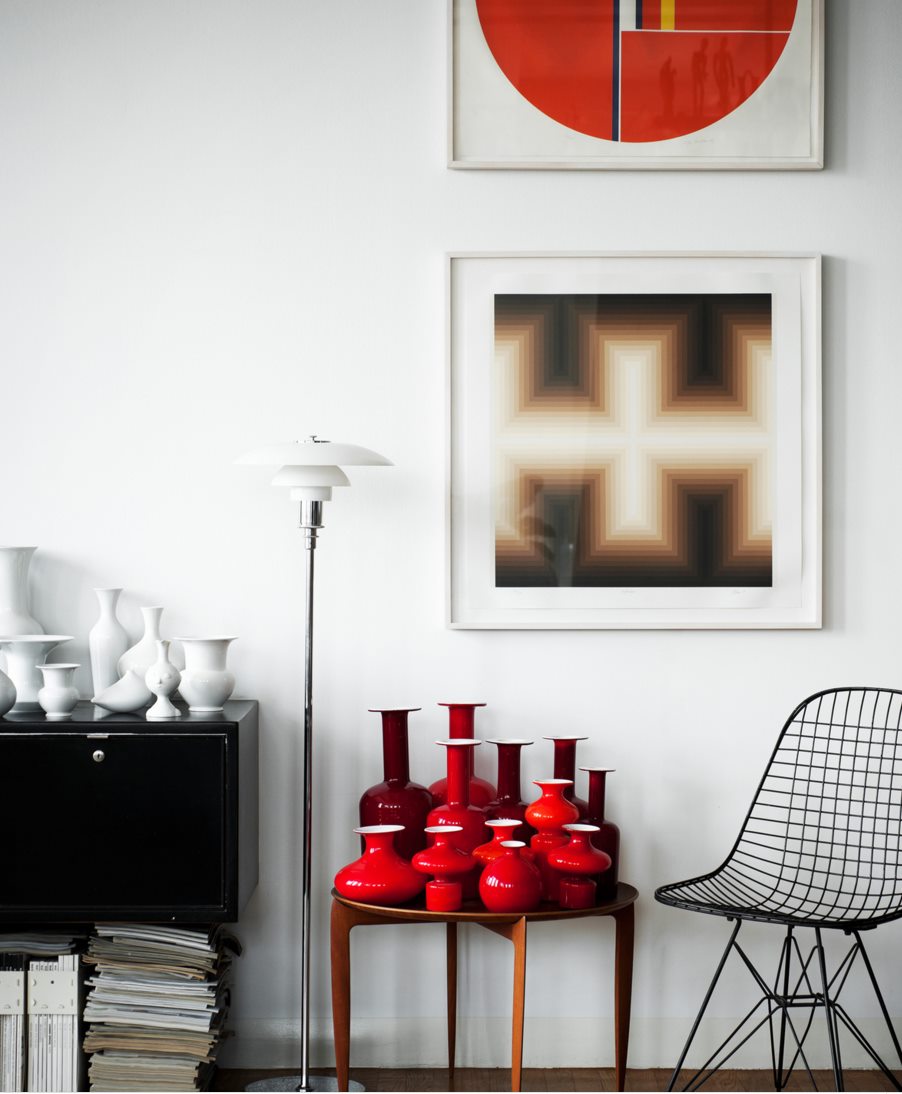 In fact, Kit Republic's work reminds us that there's a difference between clutter and art. The former is haphazard. The latter is filled with intent. Similar forms and like hues produce purposeful groupings that are intriguing and soothing at the same time, even if (or shall we say "especially if") they completely cover a tabletop. Here are a few more photos to enjoy: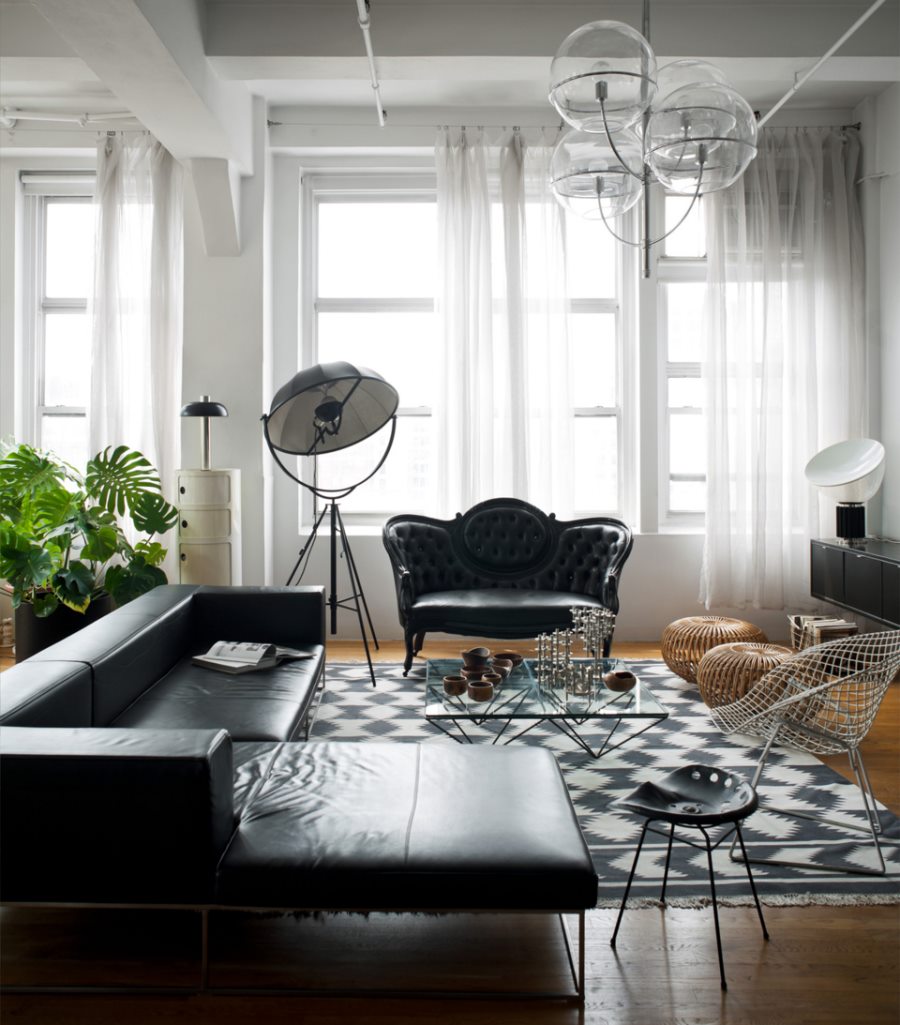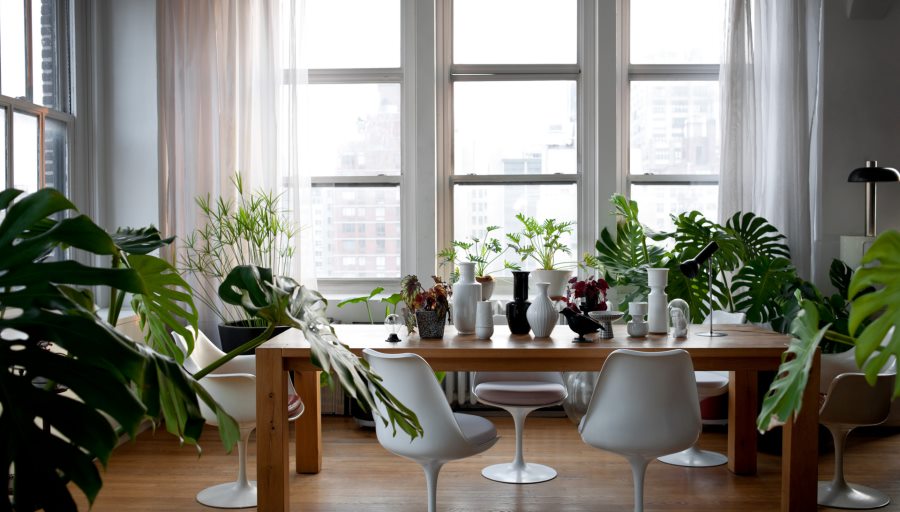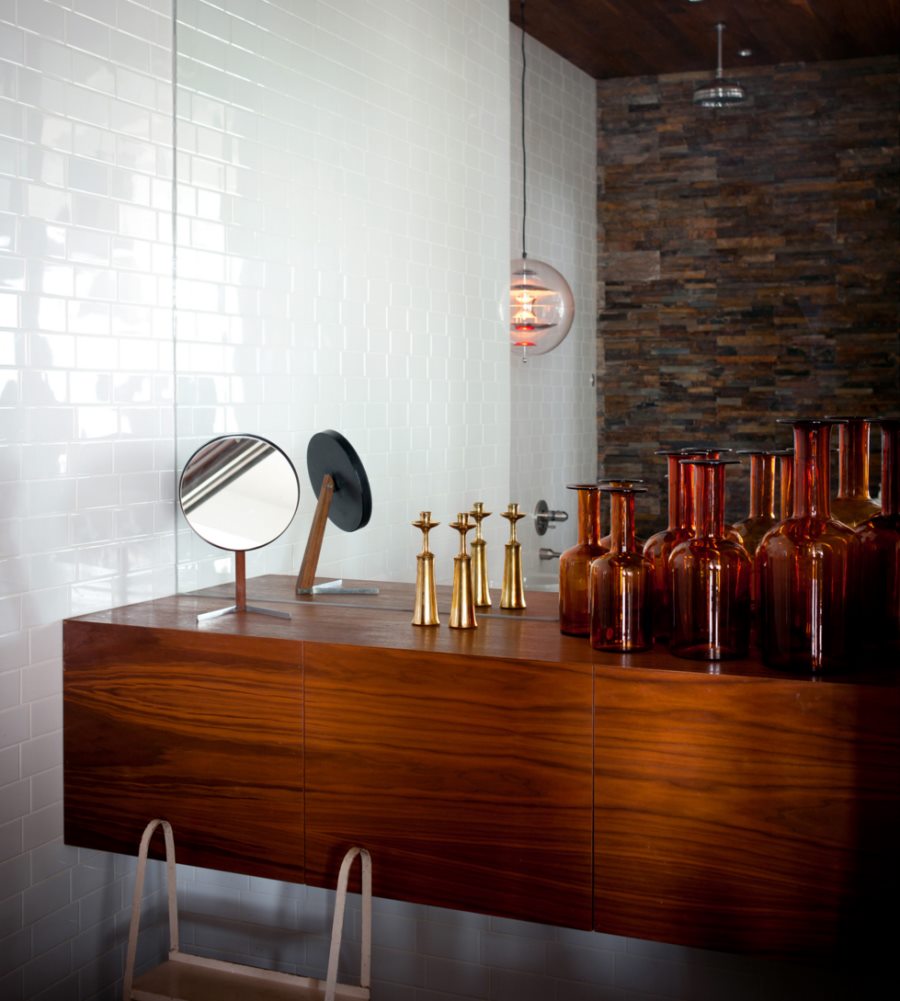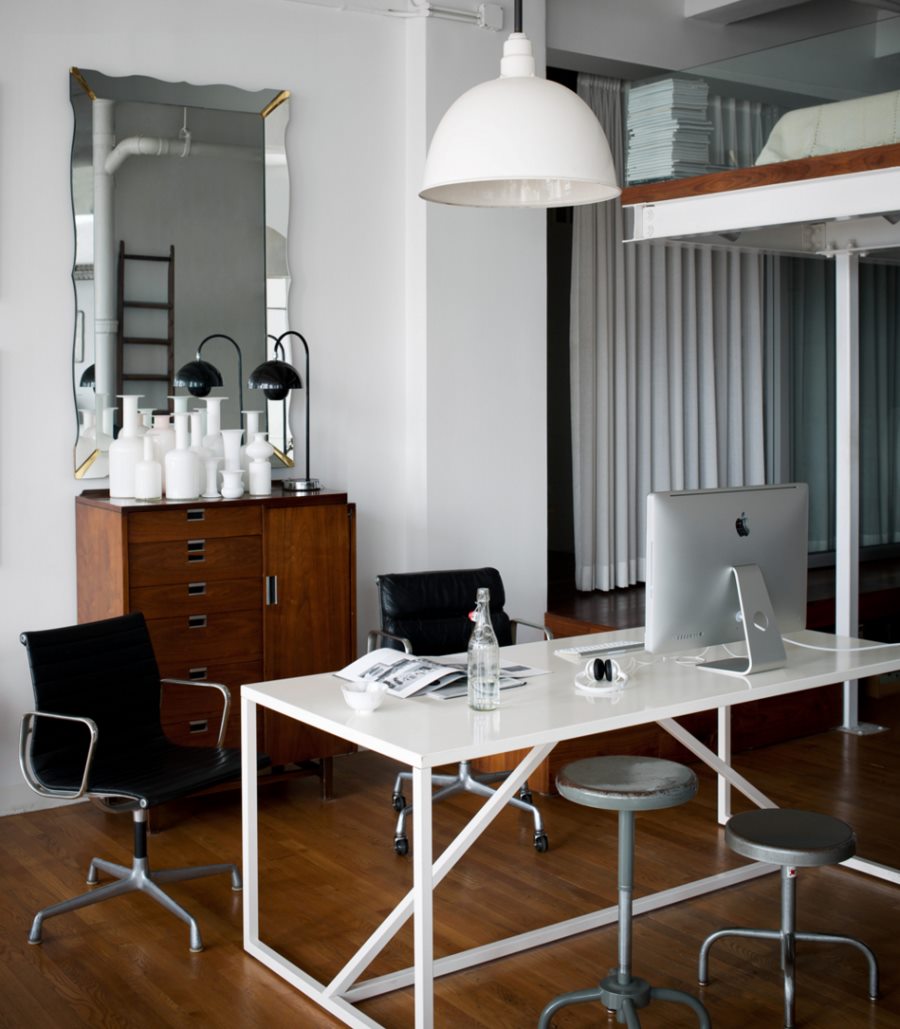 MHouse Inc.
Next we highlight the work of Toronto-based MHouse Inc., headed by interior designer Shirley Meisels. As noted on the company site, her aesthetic is uniquely "modern, yet warm an approachable." For example the grouping of vases on the mantel below is the perfect blend of retro, modern and earthy. [photos by Stephani Buchman]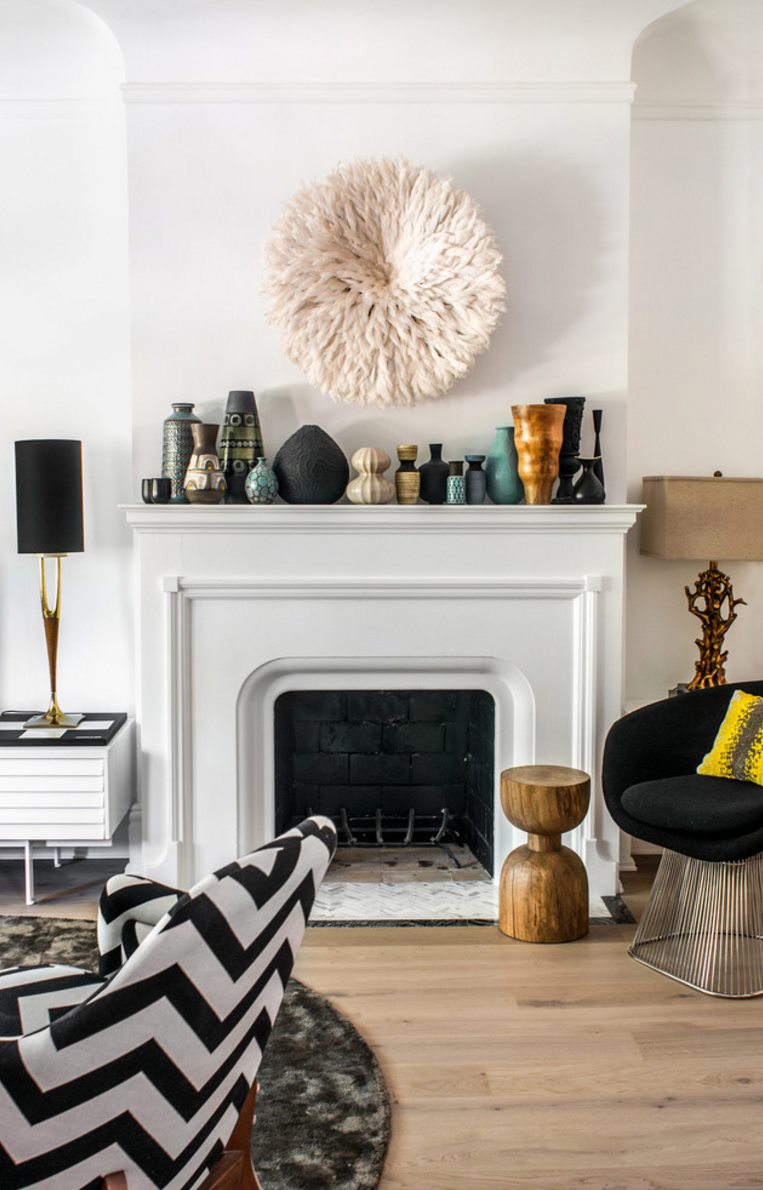 An impressive quality of Meisel's work is the way she combines a variety of items on open shelving and other surfaces in a way that is intriguing rather than overpowering. The open shelving in the kitchen below showcases the power of grouping items in similar hues: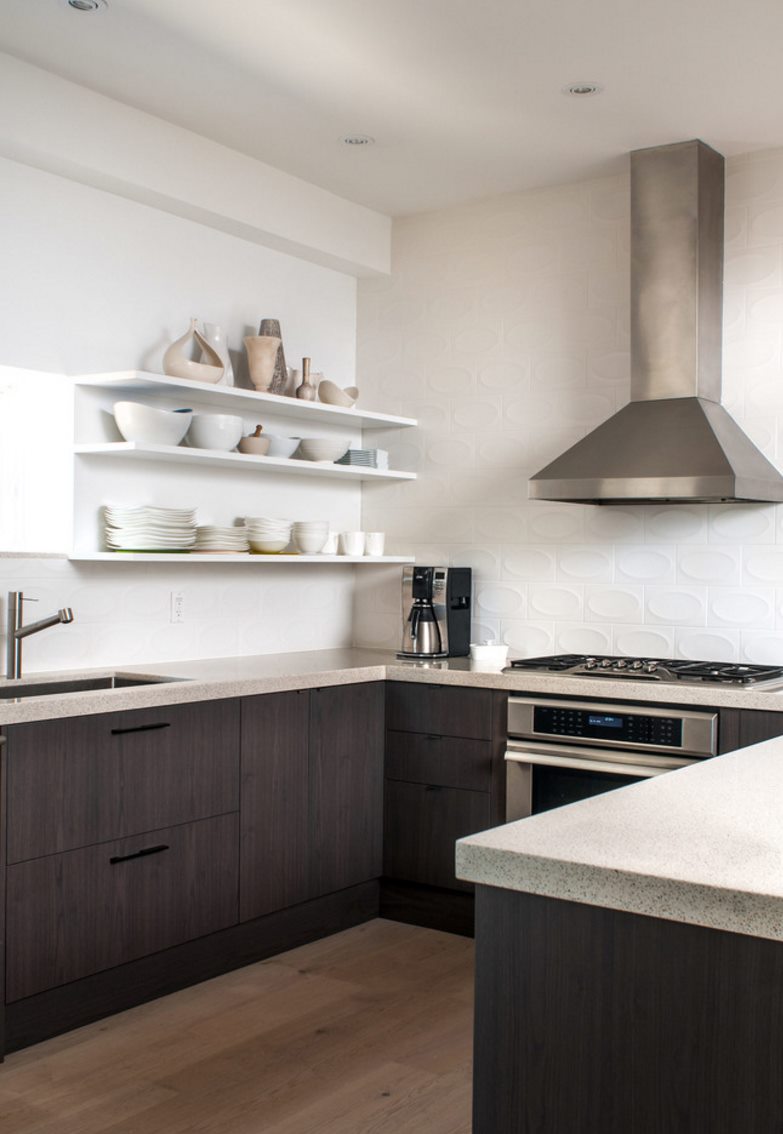 Yellow, green and brown tones combine to add panache to the living area below, thanks to a display of glassware on open shelving. Scan through the remainder of the photos that follow, and note the way that like items (even trophies) can work together to make a big impact.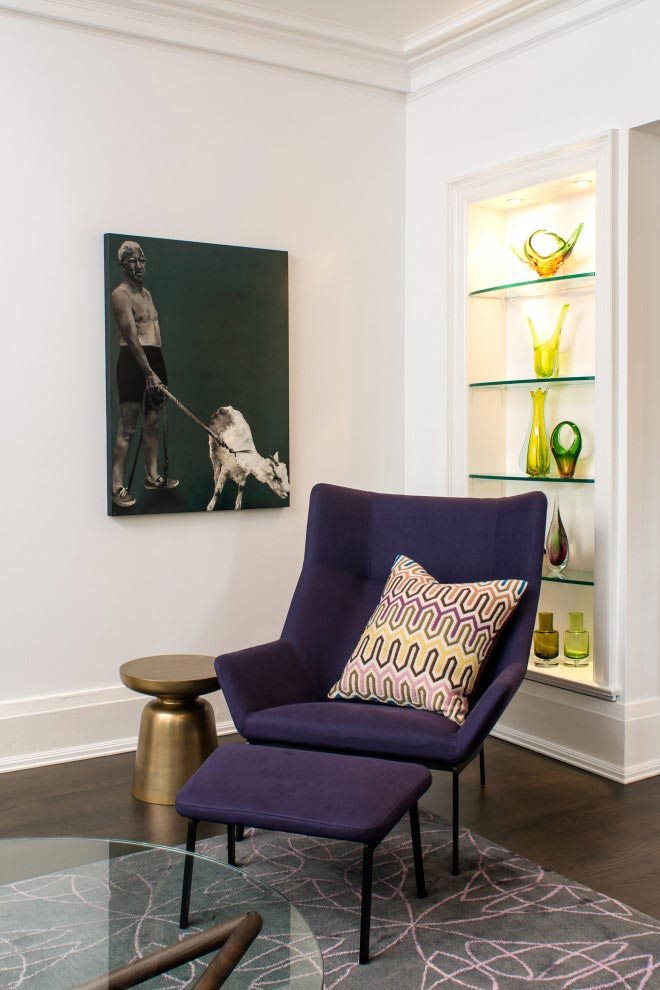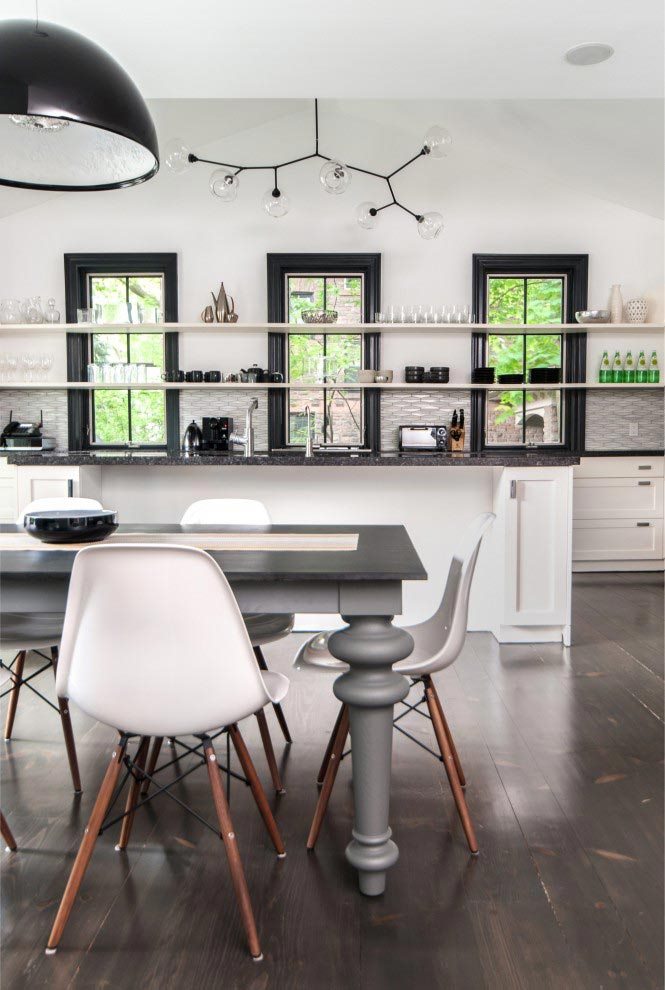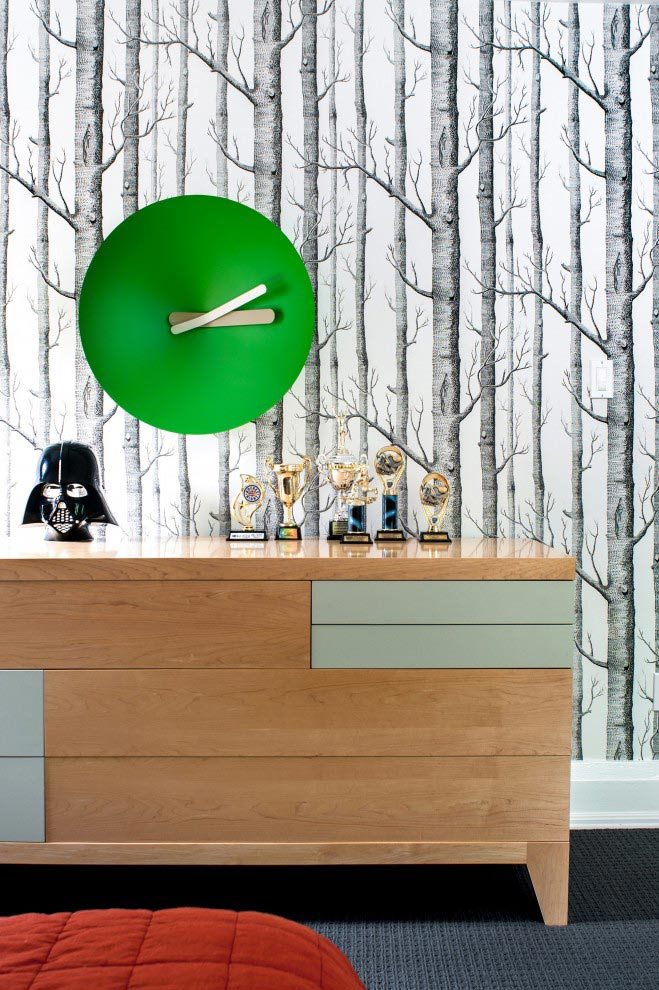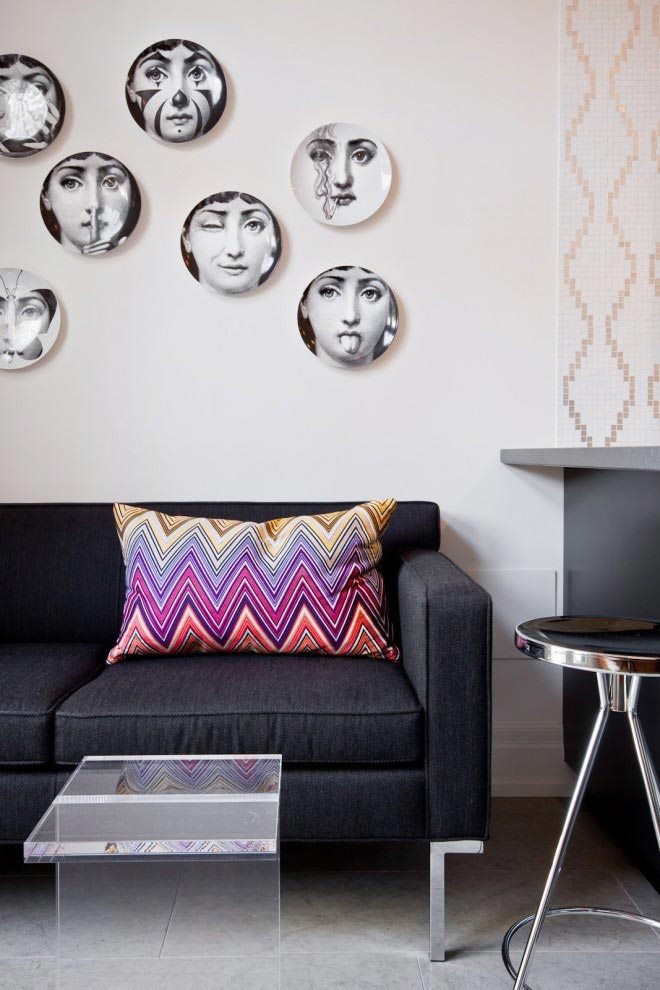 Design Vidal
Next we spotlight Design Vidal, which provides interior design services to the Los Angeles area, thanks to the talents of Karen and Guy Vidal. With a commitment to green design that favors saving, renovating and restoring over buying new, this design team also prioritizes getting a true feel for the lives of the clients, including their values, needs, dreams and budget! Part of celebrating the personality of each client is making an active effort to let that personality shine through. Collections are an ideal way to reflect individual style. [photo by Marcia Prentice]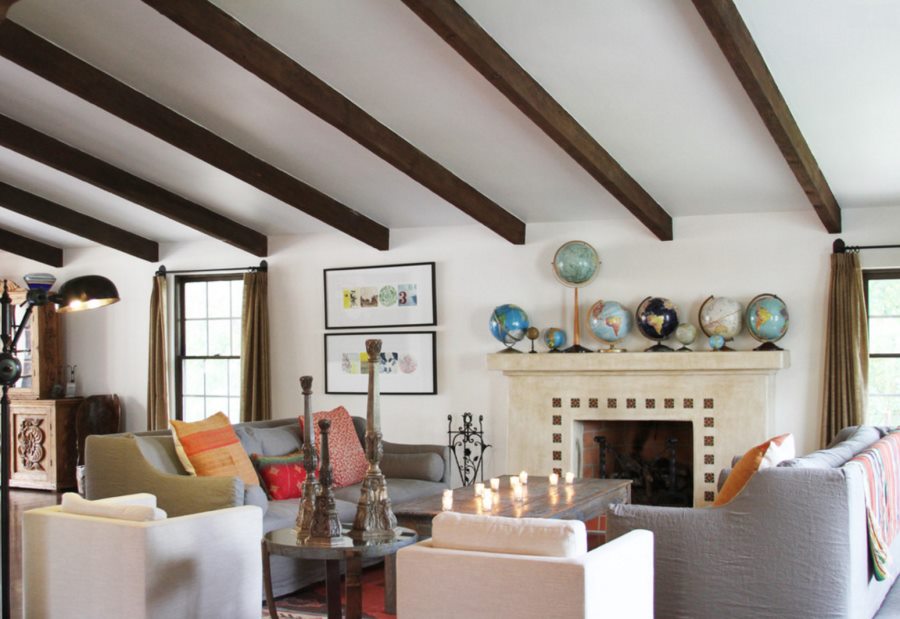 Even a collection of succulents can make a big impact. Note how a special touch such as adding colorful bits of gravel can add unexpected detail: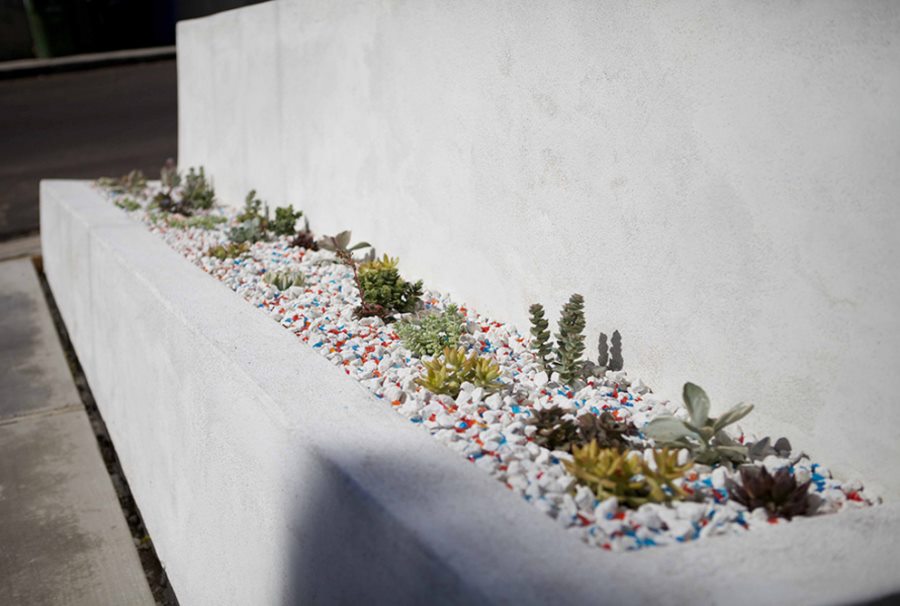 What's especially impressive about the work of Design Vidal is how the designers infuse each space with character, from whimsical groupings of animal figurines to a collection of vases on a shelf that also holds baskets of supplies. Here are a few more photos to enjoy: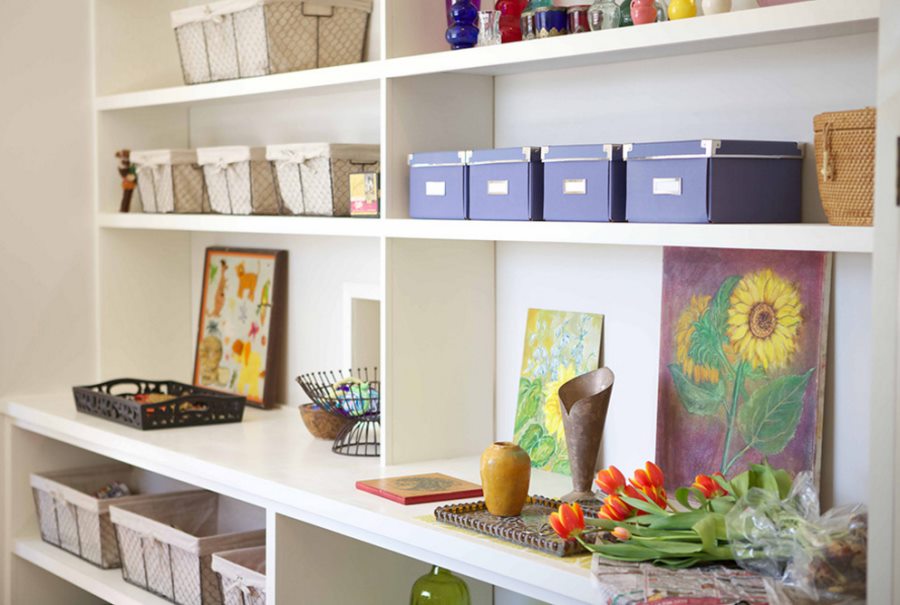 [Final three photos by Marcia Prentice]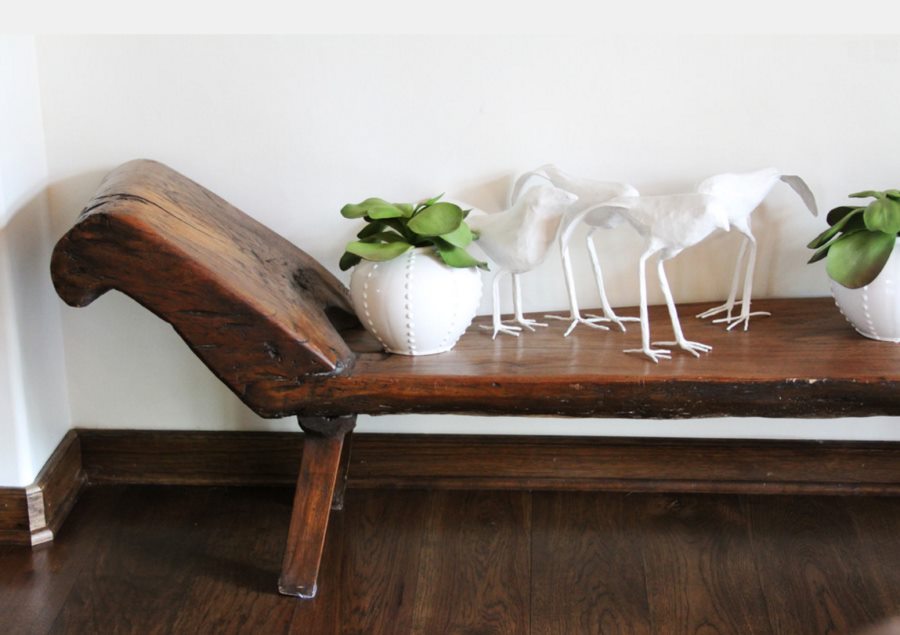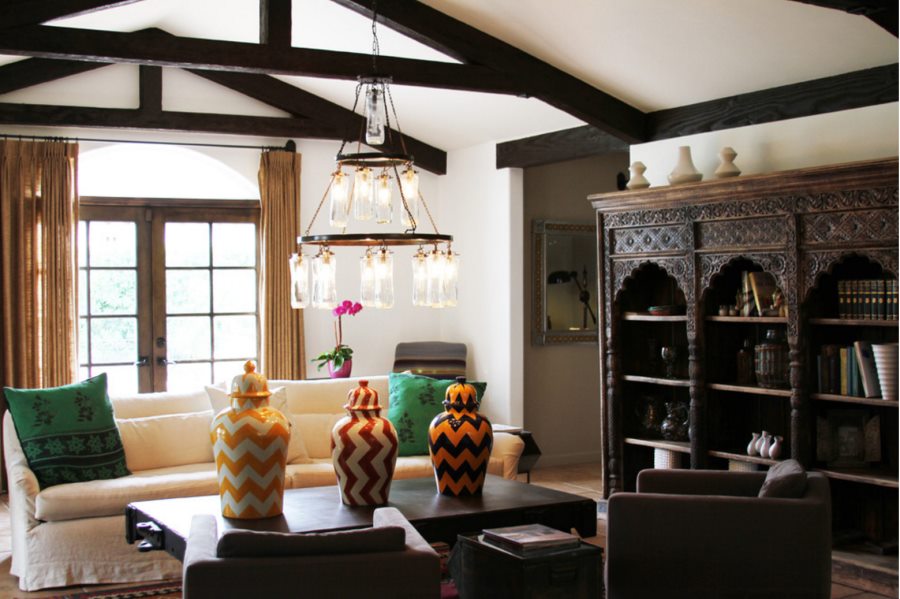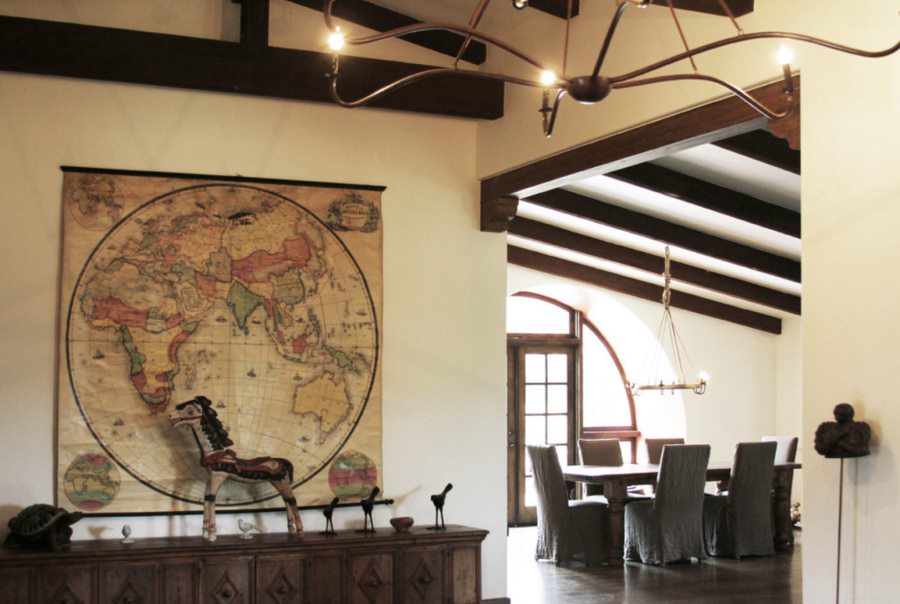 We hope today's post has given you an array of ideas for displaying collections with creativity. Now it's your turn…tell us what you collect and how you make your collections stand out in your home!