A great perk in embracing the concept of adaptive reuse is the way that you can turn those old family homes into sparkling contemporary residences with little effort and creativity. This not only saves money and time, but preserves all those memories that come attached with the home. Accomplishing precisely this with color and class, Ganna Design turned a 30-year old house in Taipei City, Taiwan into a gorgeous and engaging modern home. Inspired by those multi-colored windows that one sees in churches and the choices of the homeowner's two little daughters, there is no shortage of vibrant richness inside Chorus.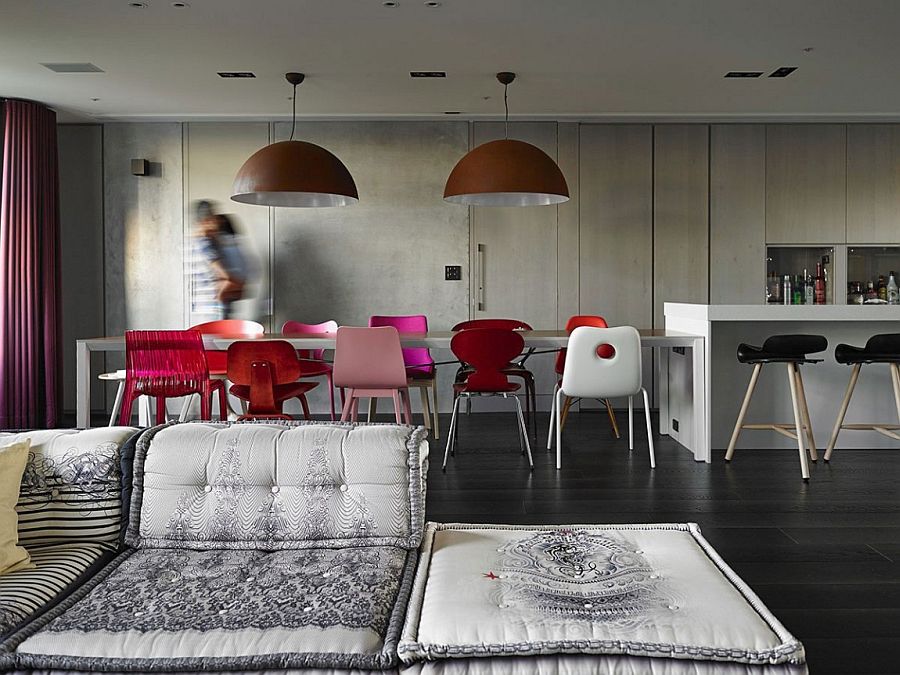 Despite its playful use of colors such as pink, yellow, red, green and orange in different rooms, the revamped home has a distinct and clean contemporary style. The backdrop in each room is kept as neutral as possible, and black wood floors instantly make their presence felt in this light and airy setting. Ample natural ventilation, a touch of relaxed minimalism in the air, and interesting decor choices turn the modern makeover into an exciting affair.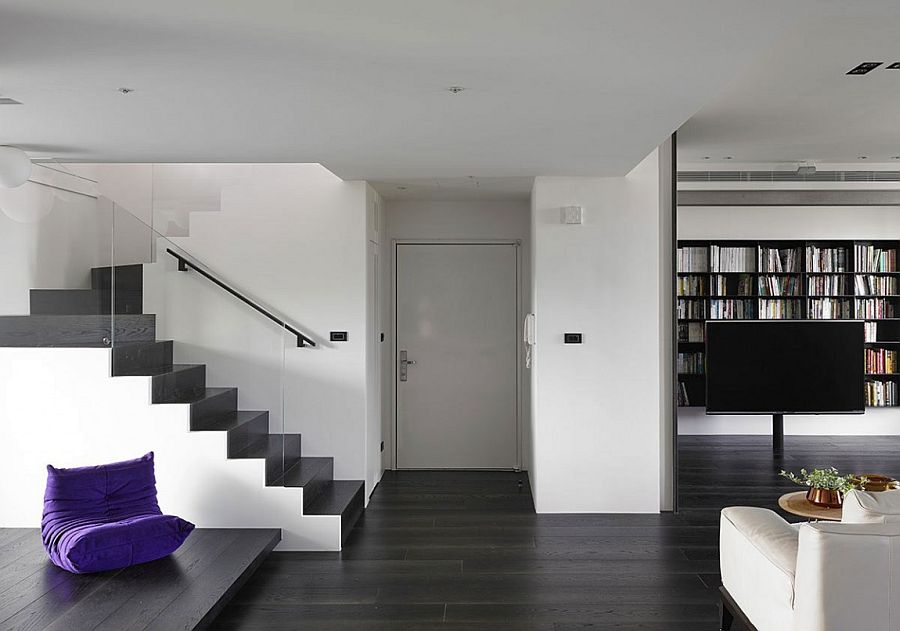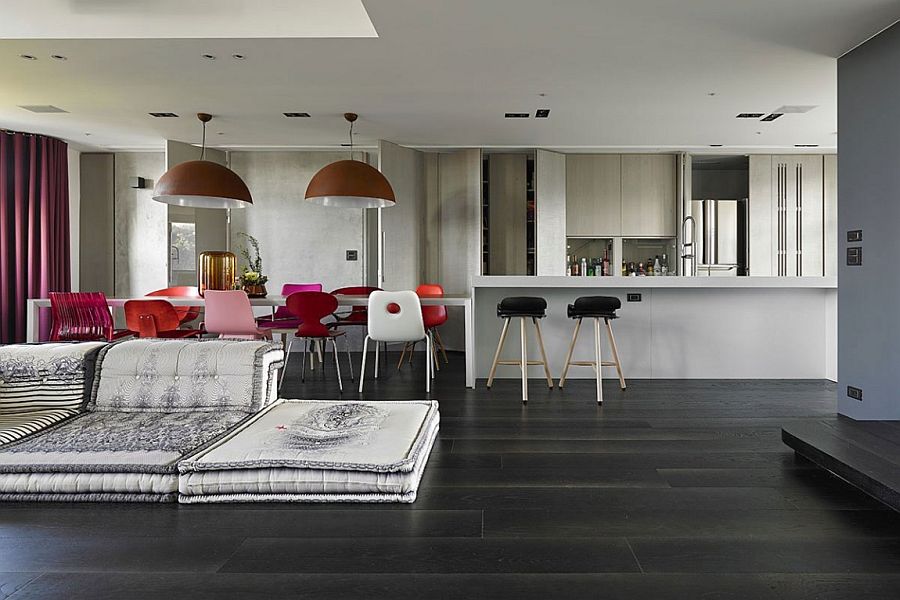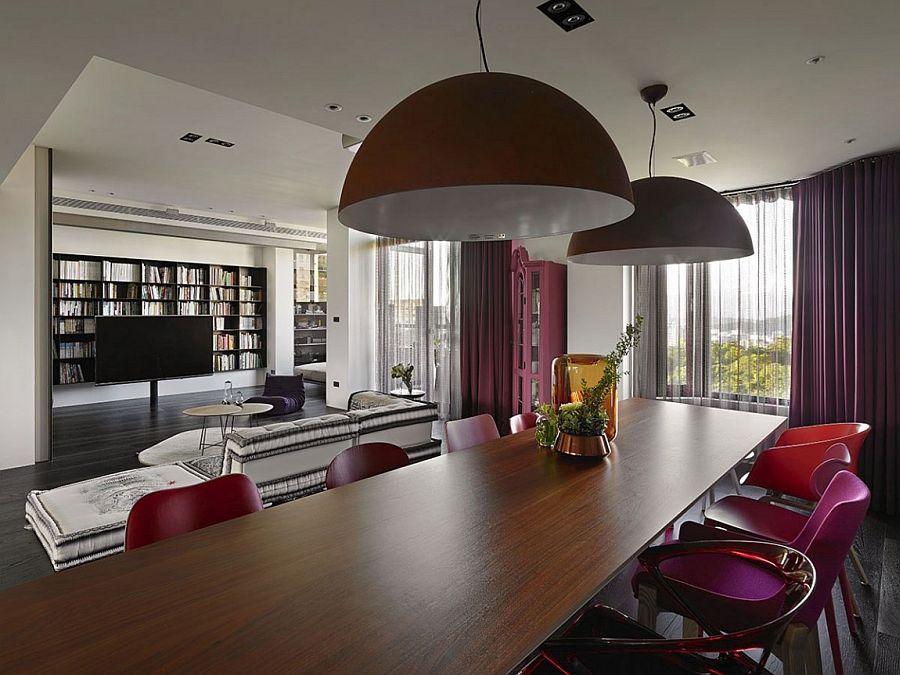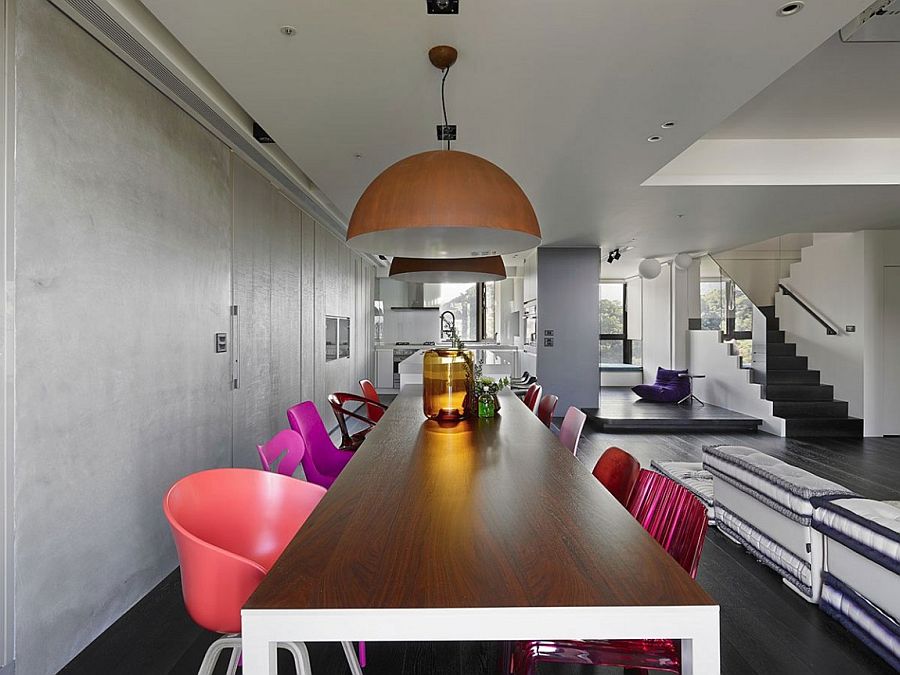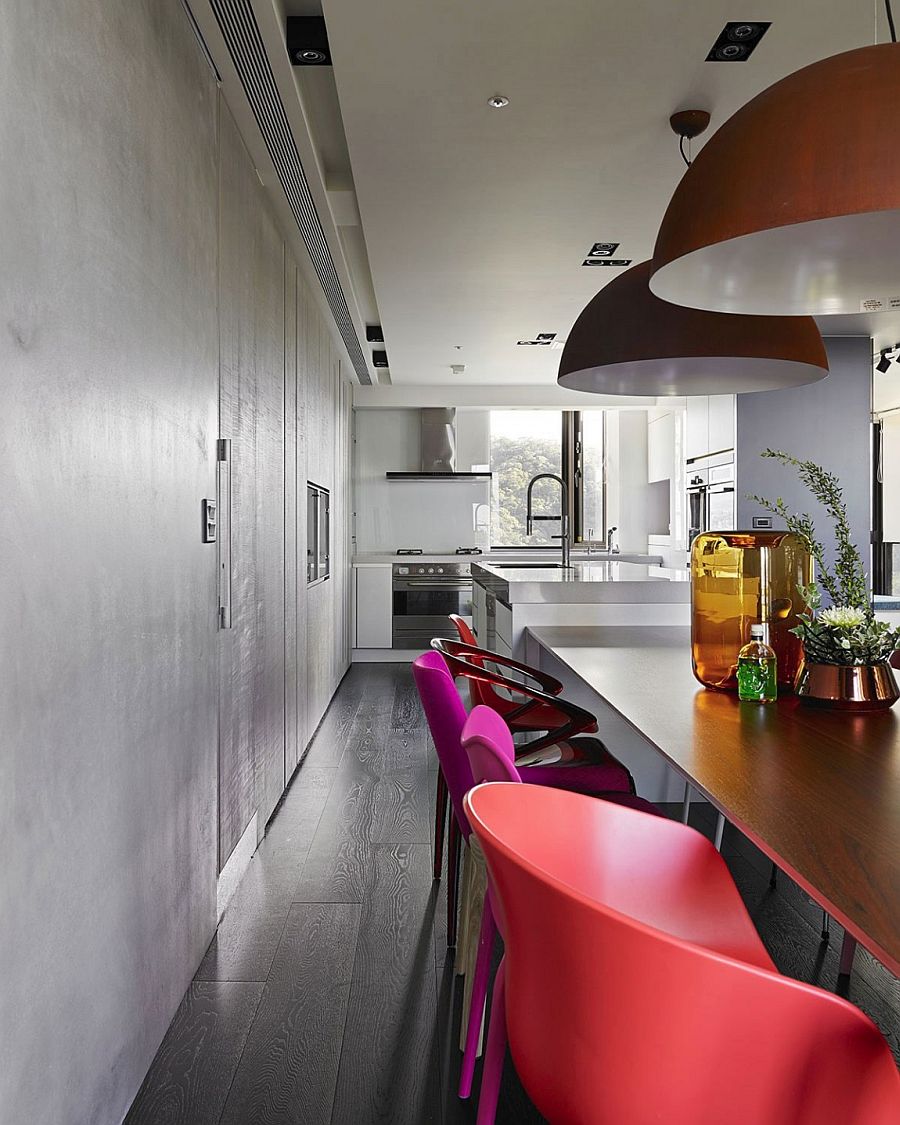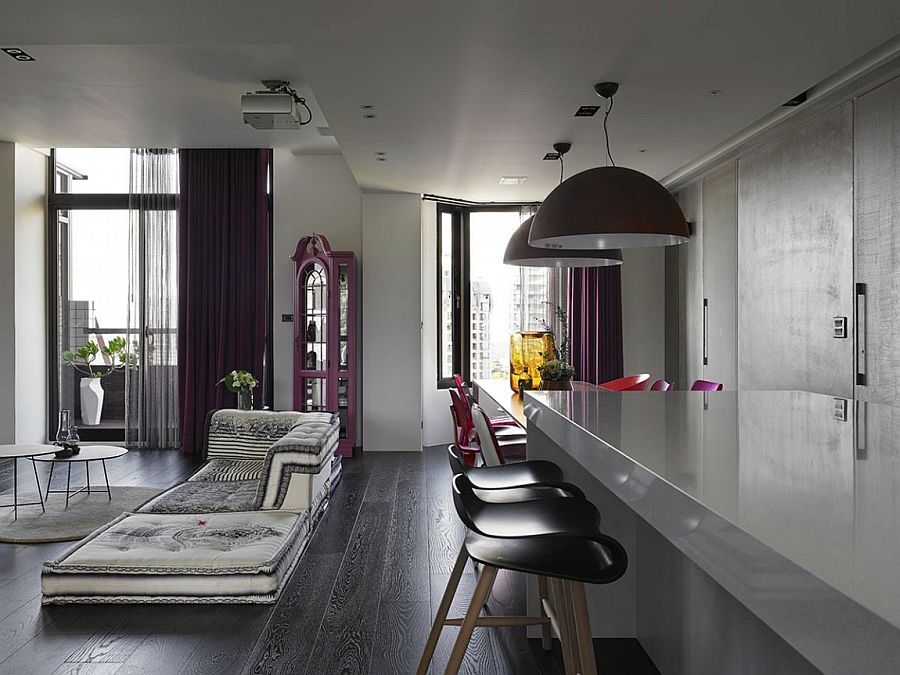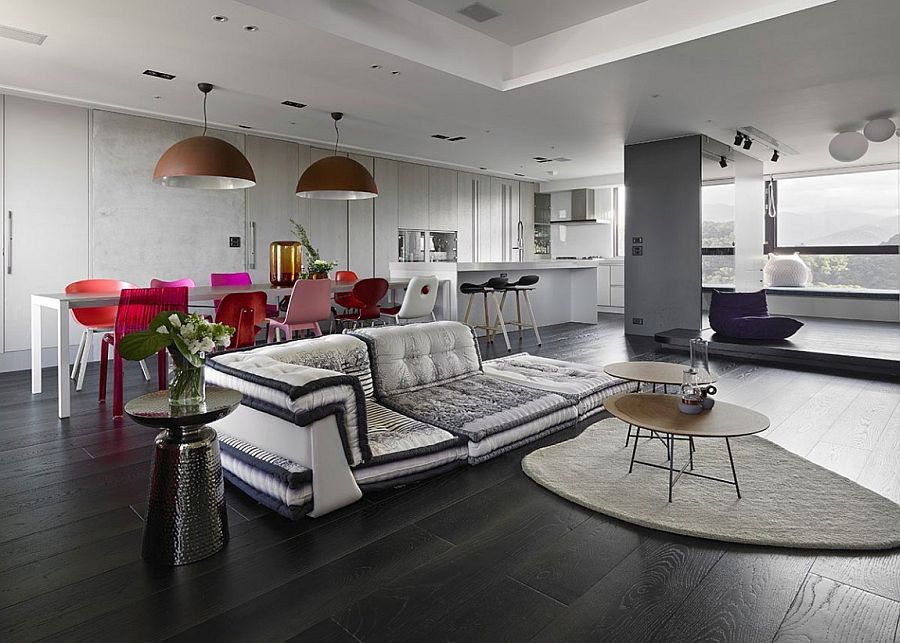 A modular sofa in the living room, an eclectic blend of chairs in the dining room and a delightful window with multi-colored brilliance in the stairwell delight and surprise you. The lower level of the residence contains the public areas, while the top floor houses the kids' bedrooms along with the master bedroom and bathrooms. Who says contemporary homes need to be devoid of fun and color?