Not everyone is blessed with a lakeside home that has a relaxing pool area and a backyard escape that is both serene and sensational. Located in the gorgeous cosmopolitan city of Porto Alegre, Brazil, this Pool House designed with unassuming simplicity and flowing aesthetics by Kali Arquitetura acts as a portal to sensational views and fun family time. The lovely pool house complements the contemporary style of the main house, and its overall design is defined by the existing pool deck and the view beyond.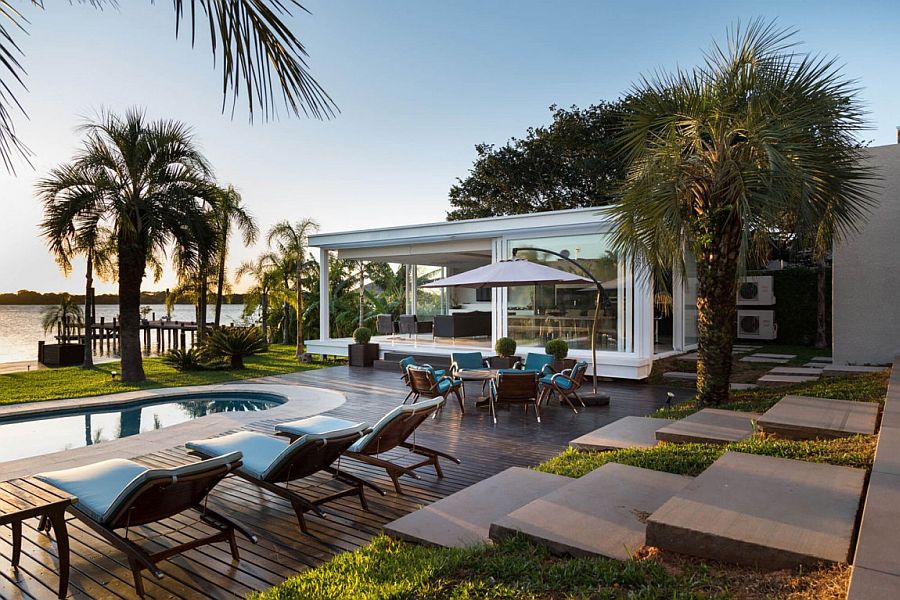 The pool house was crafted with the picture-perfect landscape that surrounds it in mind, and its large sliding glass doors ensure that the line between the interior and the world outside is almost non-existent. With a breezy metallic structure and an interior that only uses unassuming colors like white, black and gray, the focus here remains firmly on the mesmerizing scenery that sets the tone for unending parties and a tranquil holiday atmosphere. Complete with a small living zone, a kitchen and a dining area, every aspect of the pool house aims to bring together contemporary comfort with the natural beauty of the lakeside escape.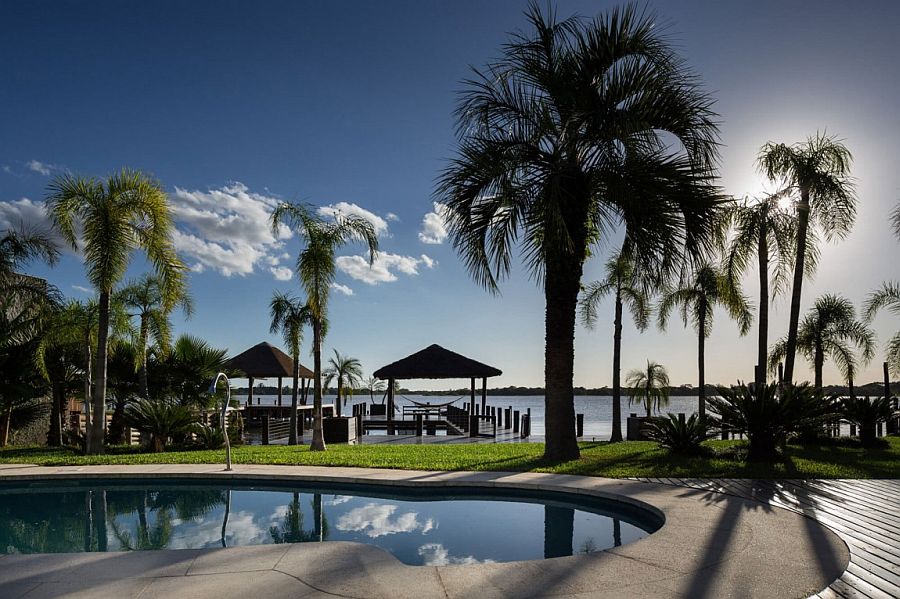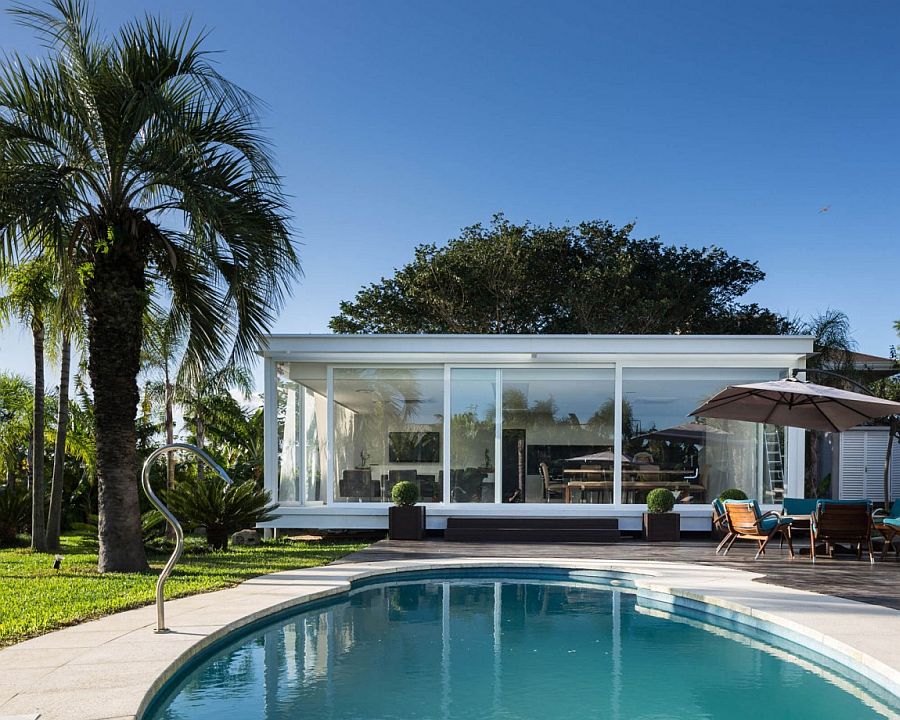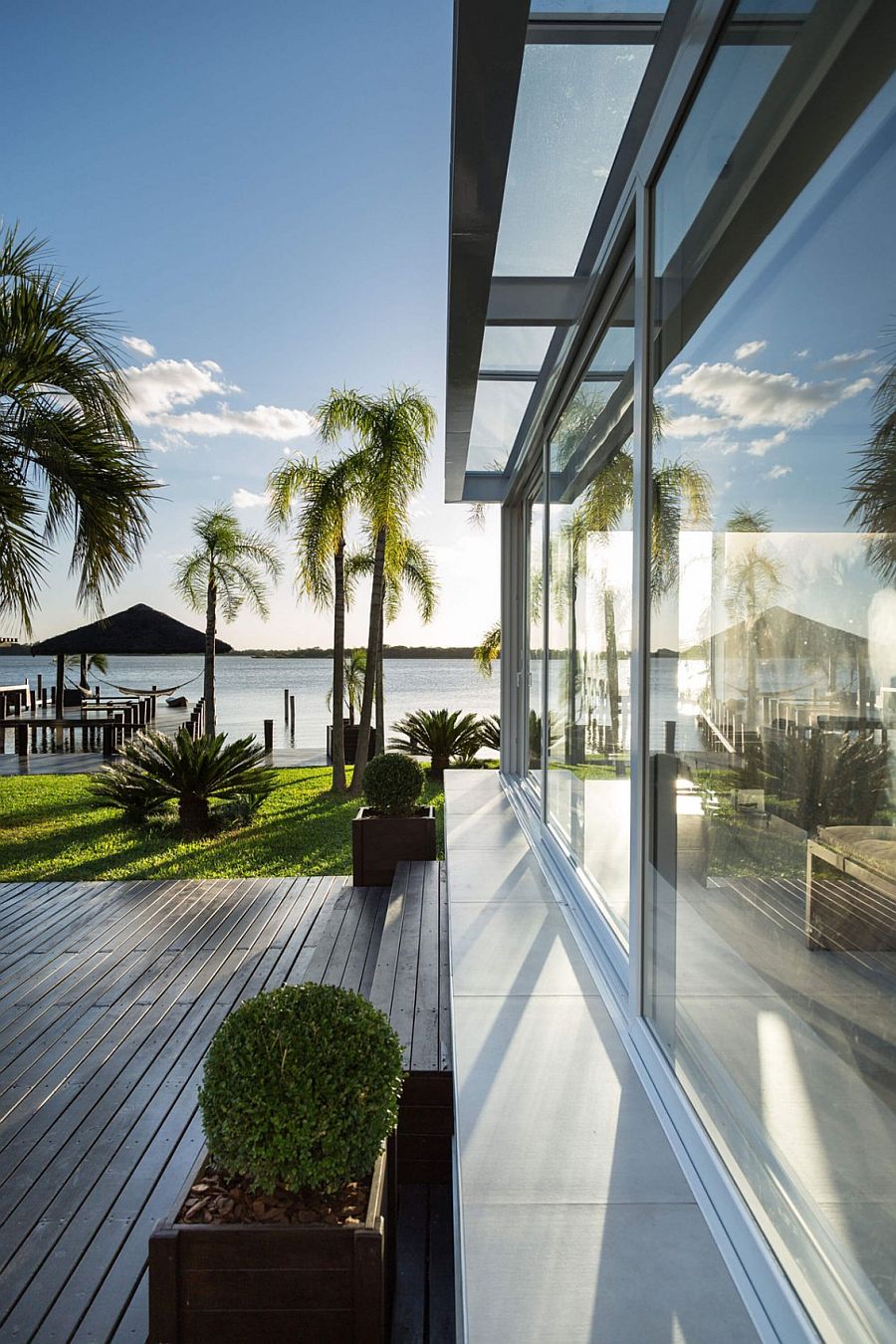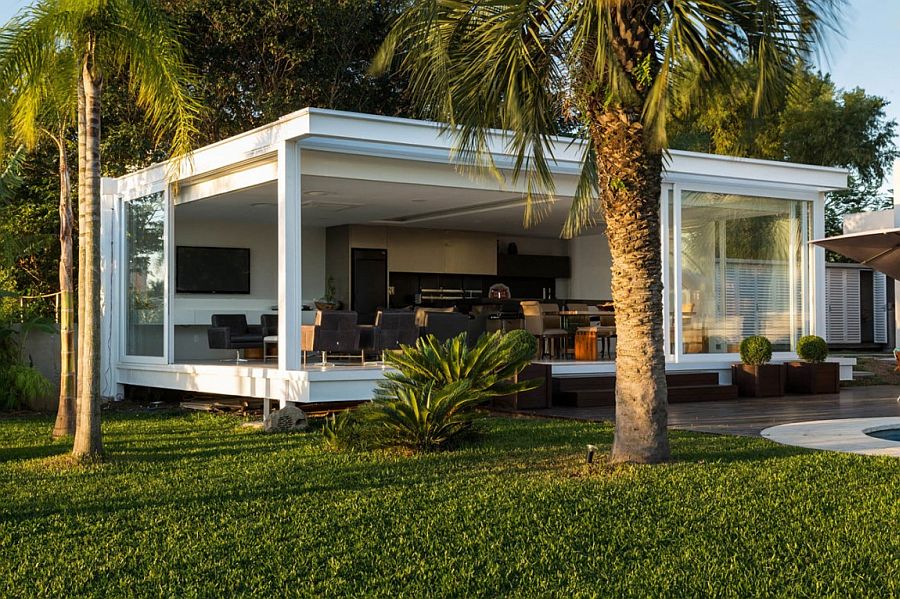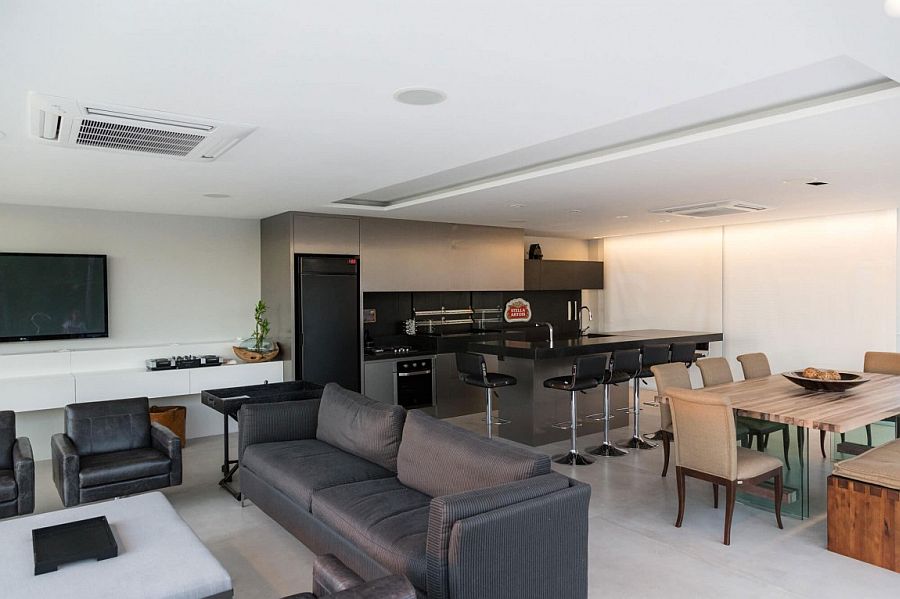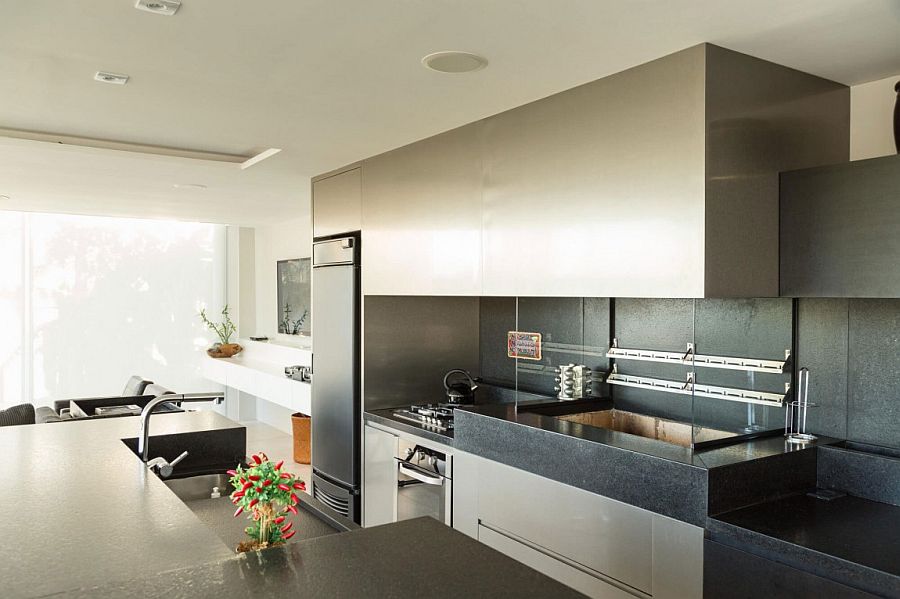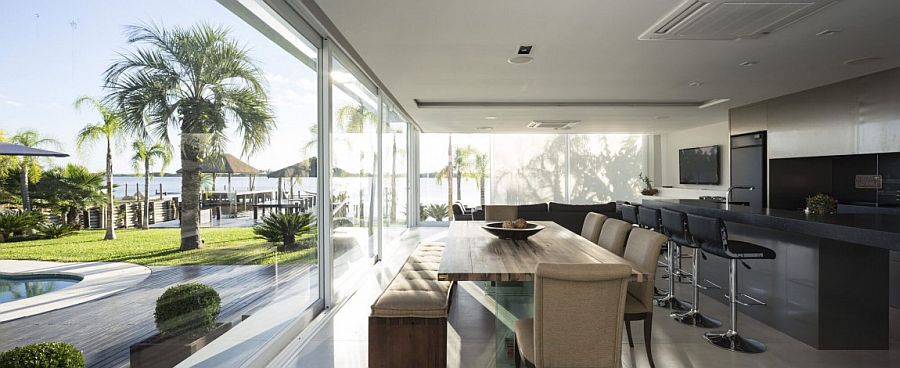 Transcendent lighting, the sight of cool hammock-laced hangouts floating on the lake just a few steps away, and the curated pool deck with an outdoor lounge add to the appeal of the pool house. Without a semblance of a doubt, it is the magical backdrop that turns this sensible and stylish kiosk into a memorable masterpiece!