This might be the time of the year when party life has slowed down a bit, and post July 4th, the celebrations have taken a backseat to more serious work. But soon, fall festivities, the Holiday Season and New Year will see the good times come swinging back, and now is the best time to add that small home bar you already dreamed about. If space is not a luxury in your home, do not shelf the idea altogether. Instead think of a mini bar or even a tiny, built-in bar that will utilize that empty corner or the unused porch space to the hilt. It is time to gift yourself with a stylish home bar!
Transform that Closet
A home bar definitely adds life to the party, and if you have a dedicated mixing station that is close to the party zone, it makes your life a lot easier. You need not look far when searching for that elusive nook that will hold your smashing home bar. A simple closet can be transformed into a full-service home bar complete with a sink and ample storage and display space. The best part about these closet wonders is that you can easily hide them away once the party is done, and they simply melt away into the backdrop. You will be amazed to see everything you can fit into this intoxicating closet.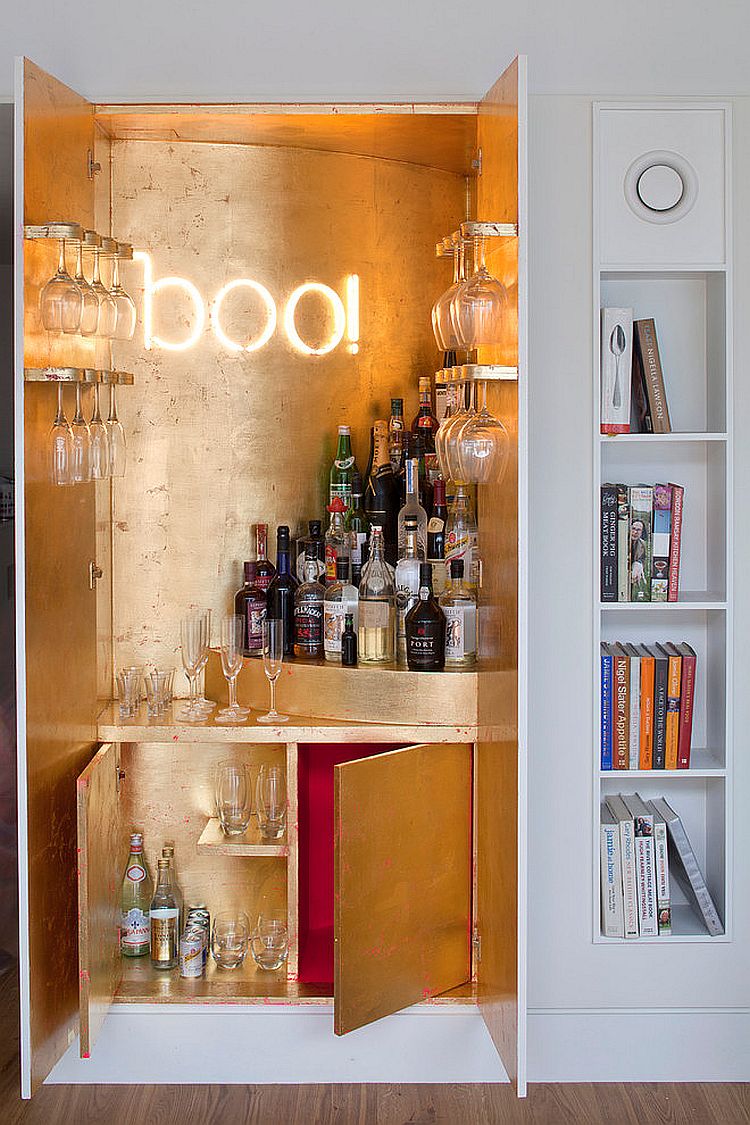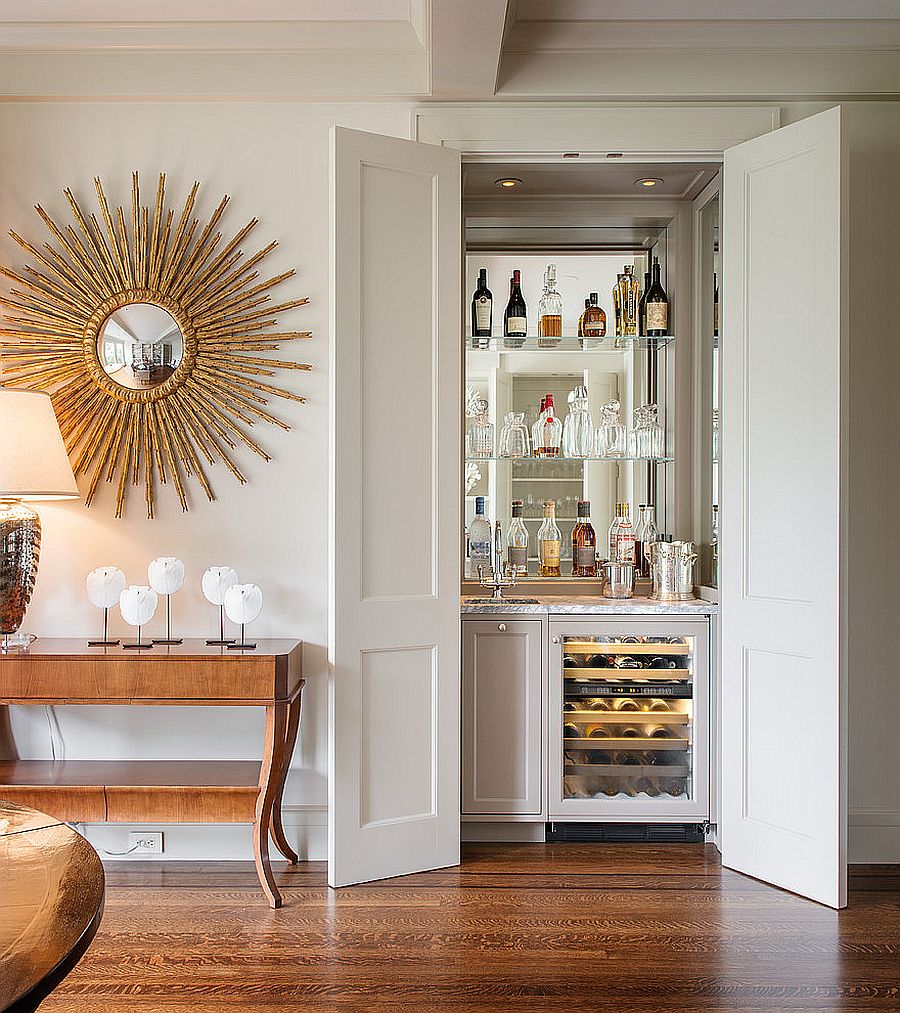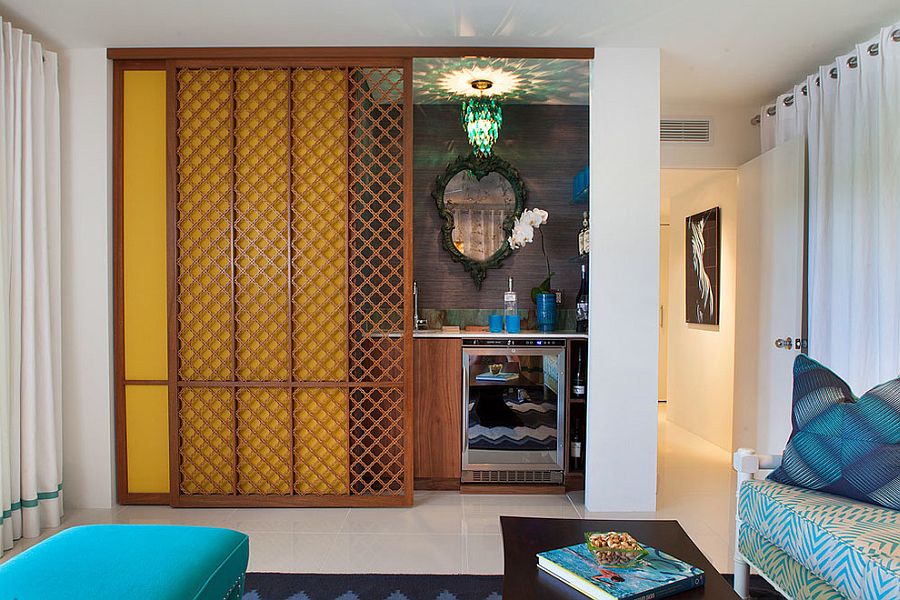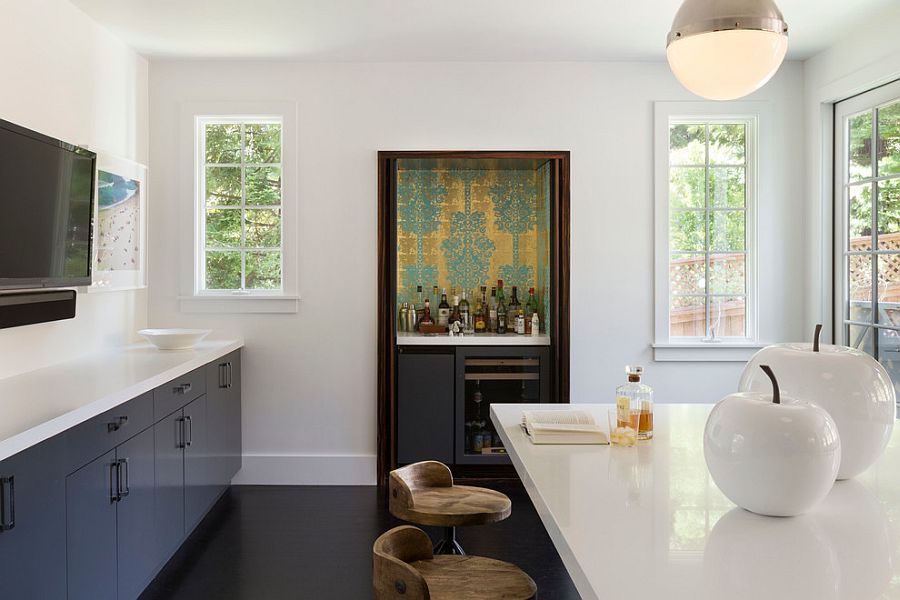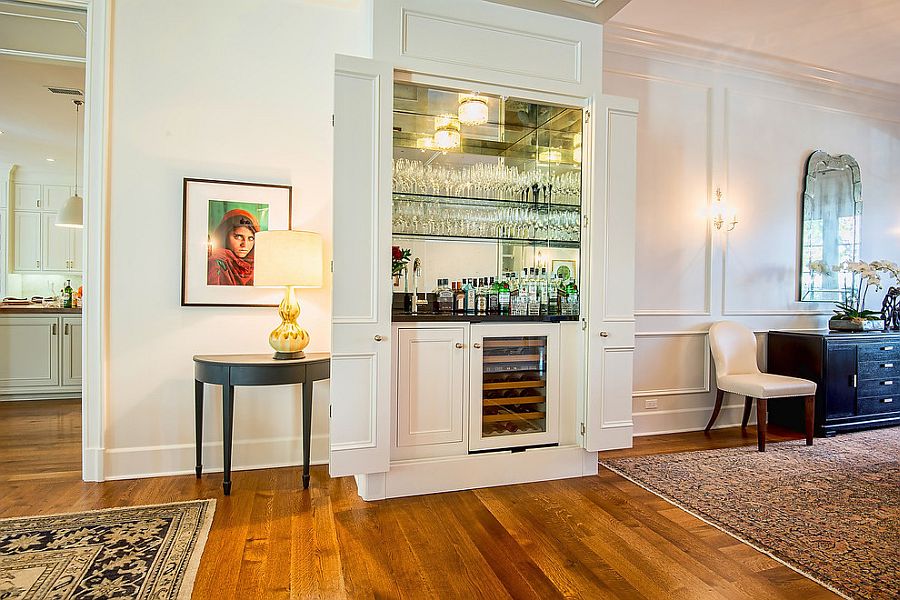 Building a Drink… with Personality!
Customized home bars, even if they are small and come with limited features, take at least a month or more to build. This is especially true in the case of built-in bars, and designs with more ornamentation and high-end features take even longer to realize. But some freestanding home bars like the ones below are a lot easier to craft and consume in far less time. Pick a theme or style that you love and let the home bar reflect this by adding a few cool accessories.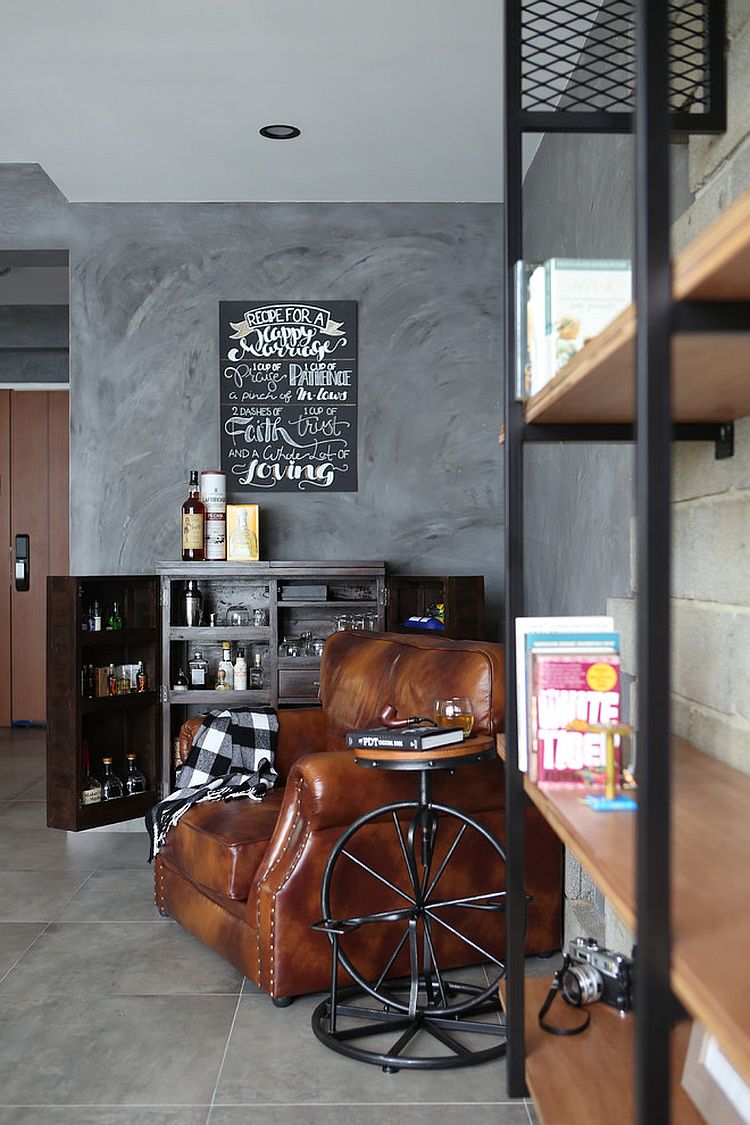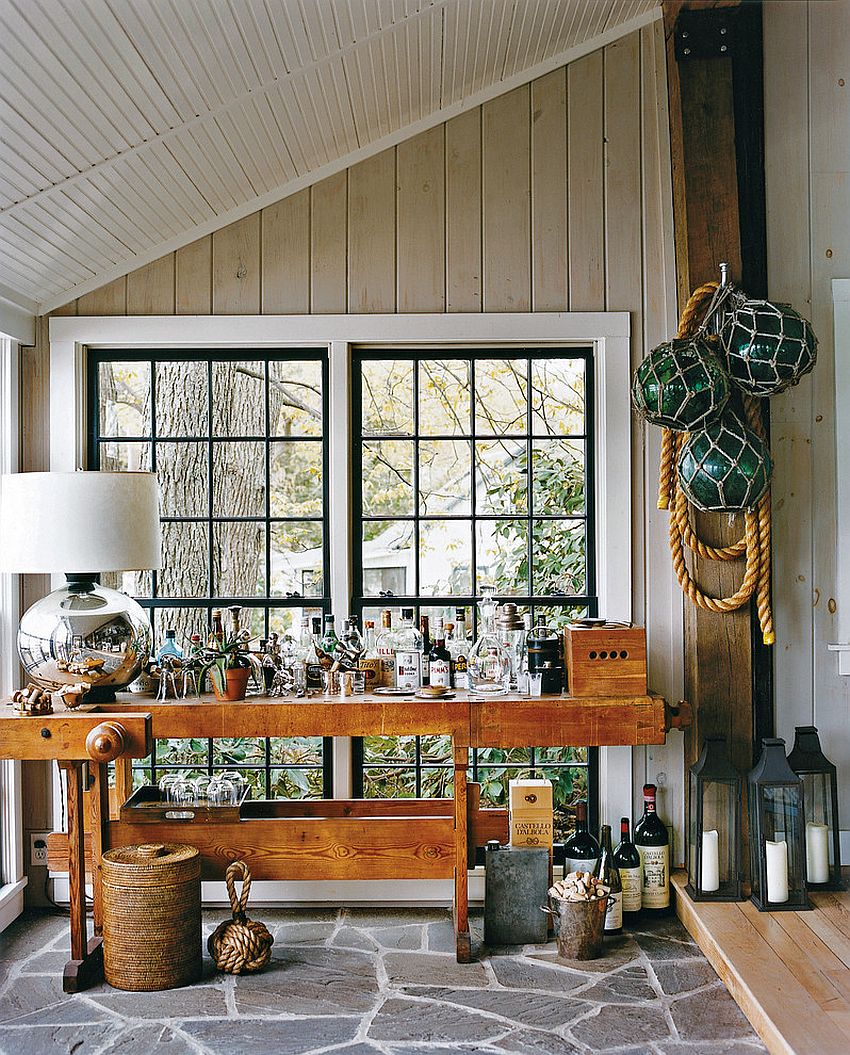 A home bar like the rustic design above, featuring a wooden station and located on a porch, can be put together in absolutely no time. Of course, it still takes a trained eye to pull it off with the same amount of panache and effortless ease. No matter which path you choose, do not forget to give your small home bar a dashing personality!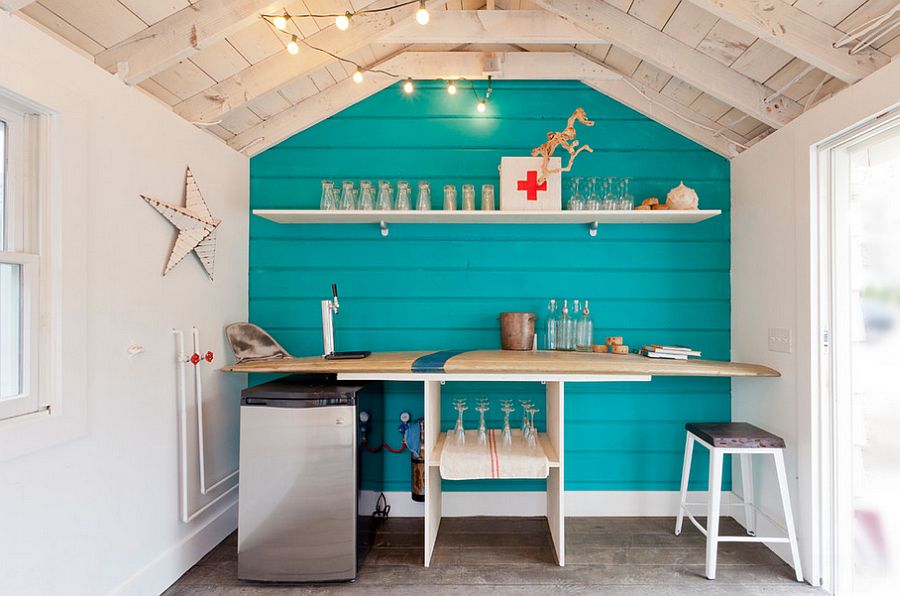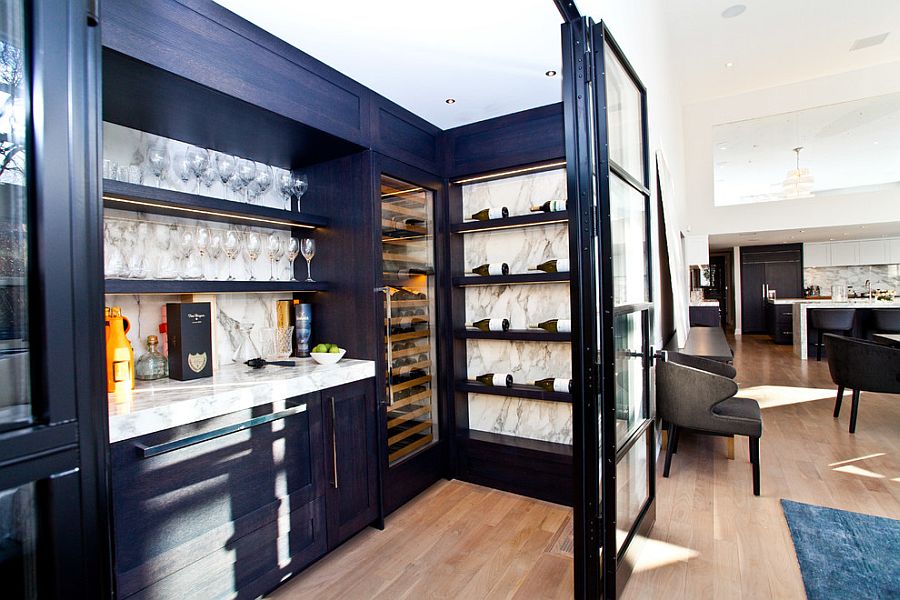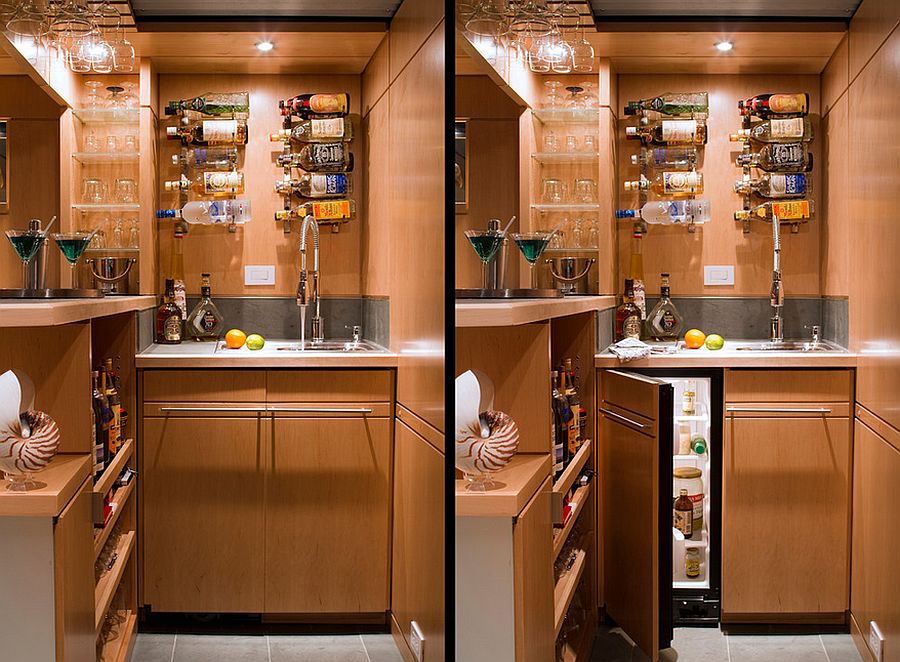 An Exciting Corner
Over the last few months we have explored various ways in which you can utilize that empty corner in various rooms of your home, and a snazzy mini bar is a great idea that belongs on every one of those lists. Every home has a corner or a nook that is left underutilized because the angles are too hard to work with. A small home bar is the perfect fit for this awkward niche, and the many modern space-savers, ingenious wall-mounted cabinets and simple floating shelves can accomplish this effortlessly. A stand for all those club glasses and a trendy rack with colorful LED lighting can complete the crisp, curated makeover.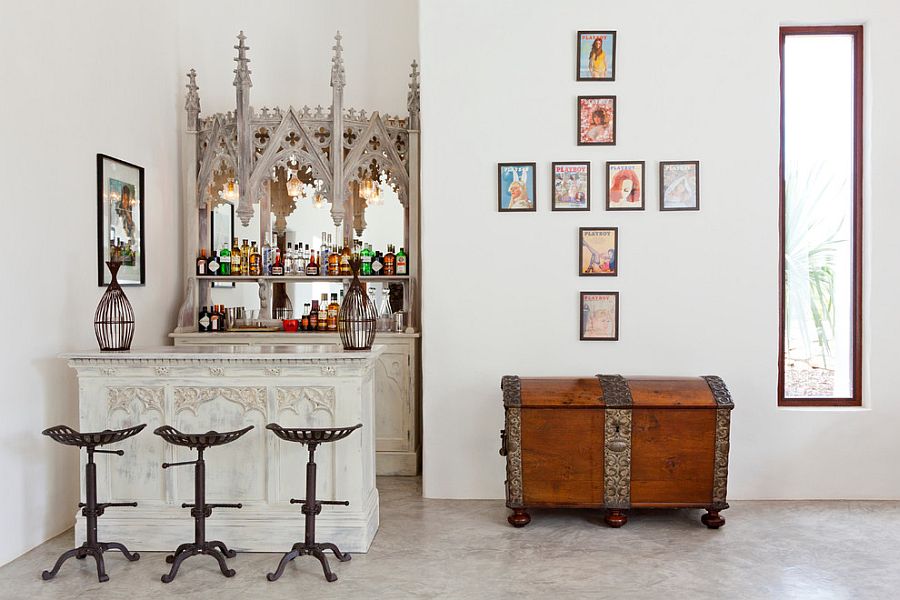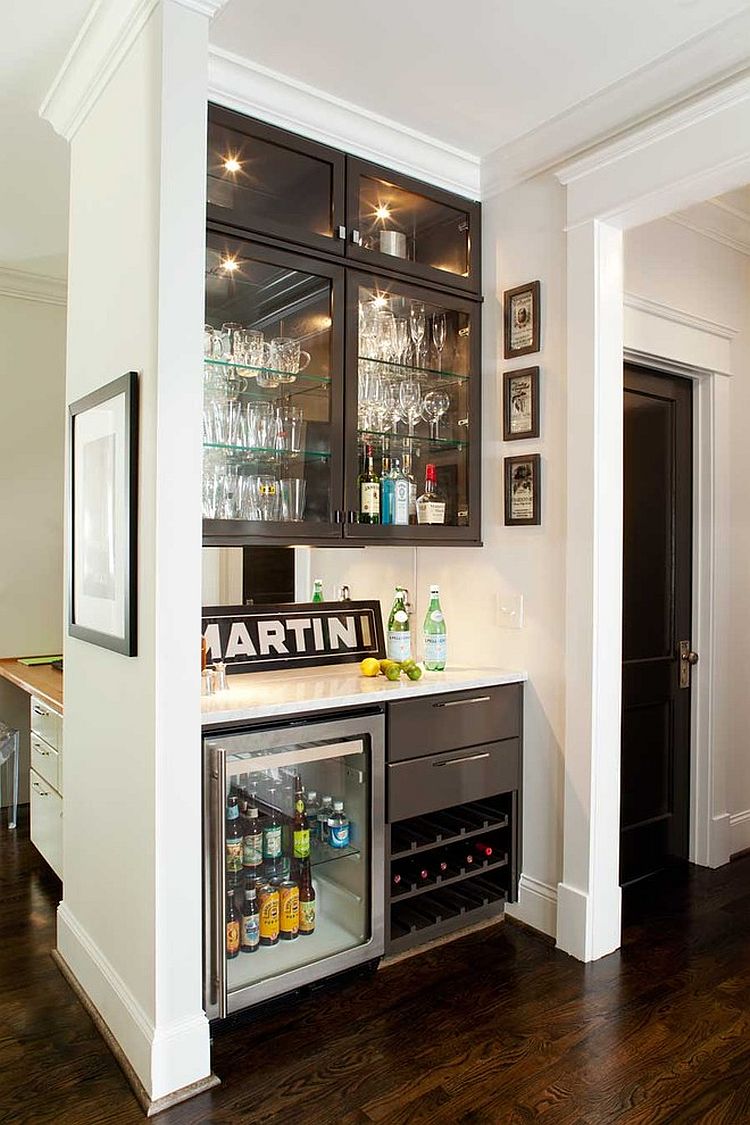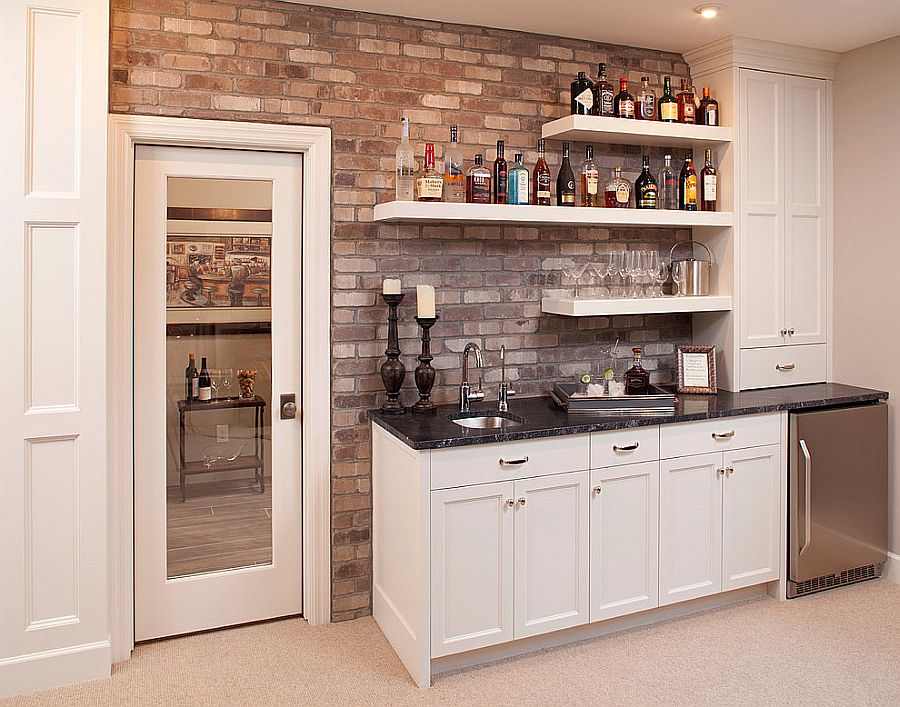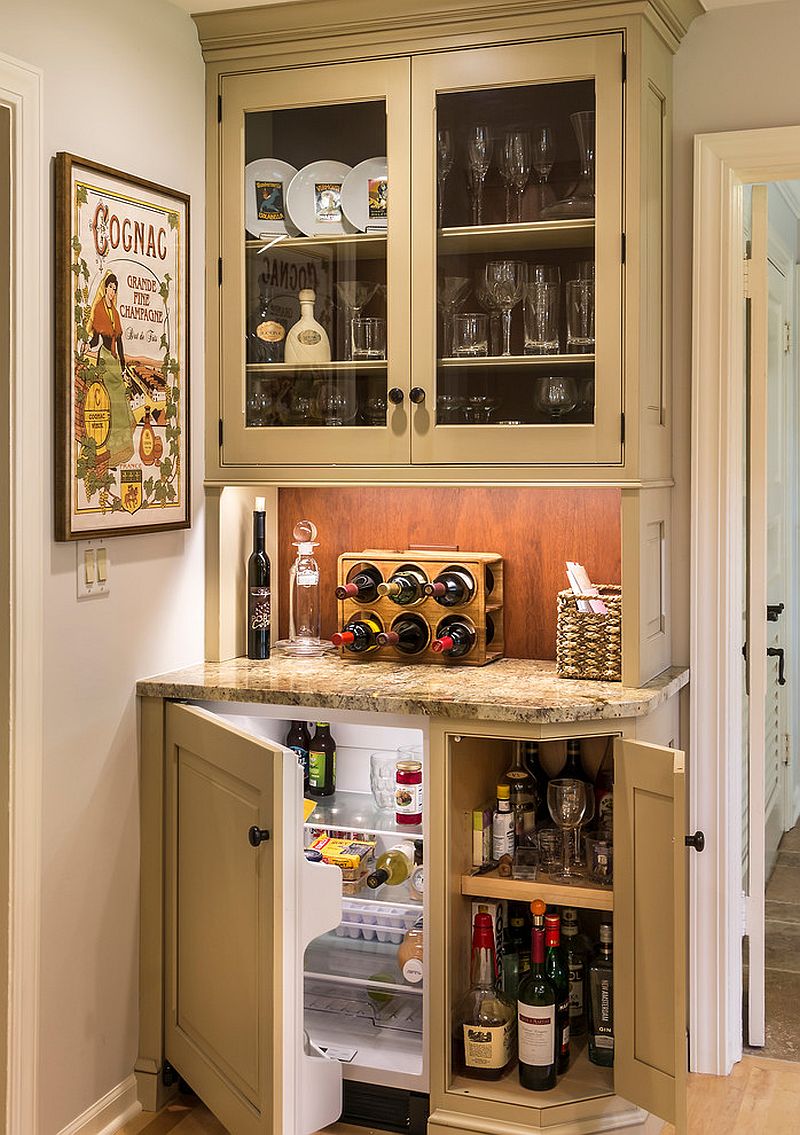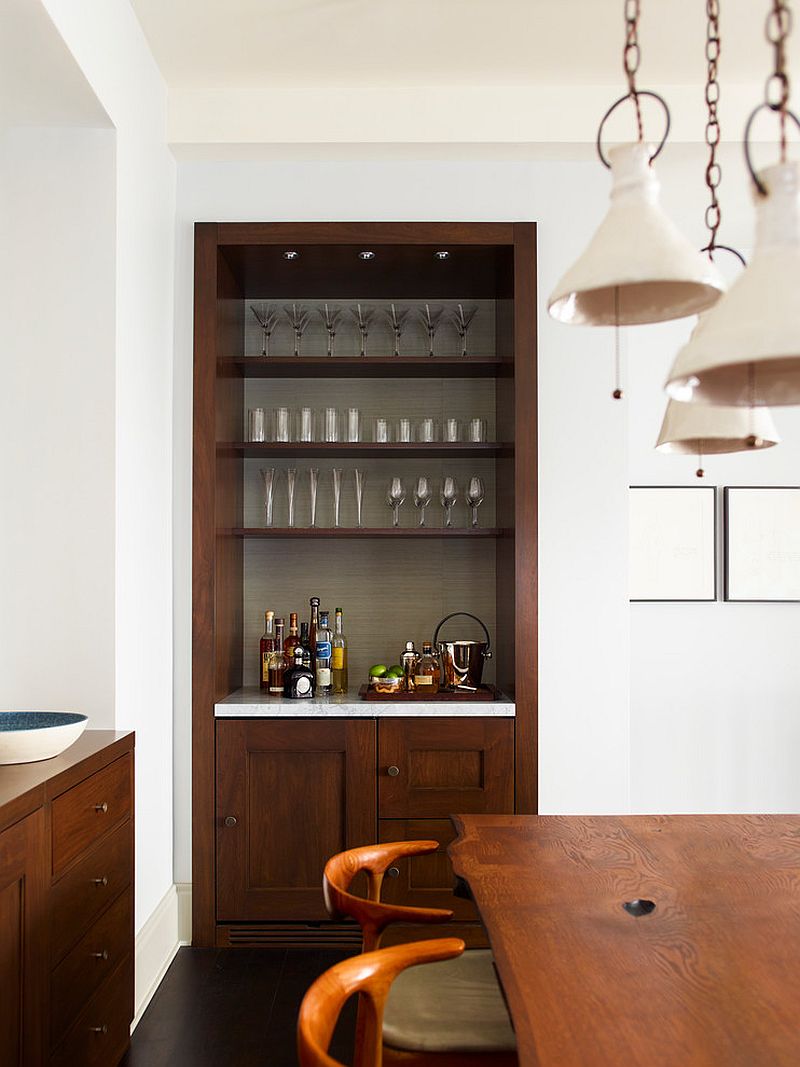 A Charming Display
A lovely home bar that wows your friends is not just about practicality and ergonomics alone. It needs to be a showstopper irrespective of its size, and it is captivating lighting and neat glass displays that get this done. The space under the staircase is a great spot for this, and if you are lucky enough to have brick walls around, they bring a surreal, pub-style look without trying too hard. A vintage cart adds mobility, and those with additional space can even add a small counter with a couple of bar stools, turning this into a fun hangout.