Whitewashed bricks, painted bricks, faux bricks, white installed bricks, white brick wallpaper…the possibilities for reveling in white brick wall fabulousness are endless! Today we celebrate all of them by showing you the many different looks that a chic white brick wall can evoke. From the Boho to the Scandinavian, the style options are vast, as are the effects. After all, a room with a white brick wall can be bright and airy, or it can reinforce the contrast between light and dark. Let's take a closer look! [photo from Home Designing]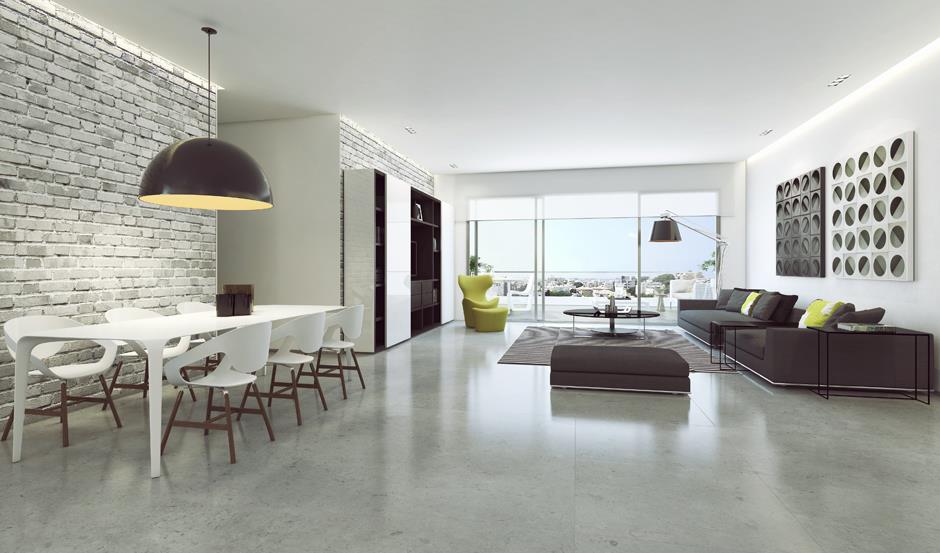 White Brick Wall Possibilities
While many people opt for painting their brick walls white, there are those who prefer to order white bricks and have them installed. Somdtimes the bricks have been treated for a whitening effect, and other times they're light by nature. Below we see frosted white bricks from The Belden Brick Company: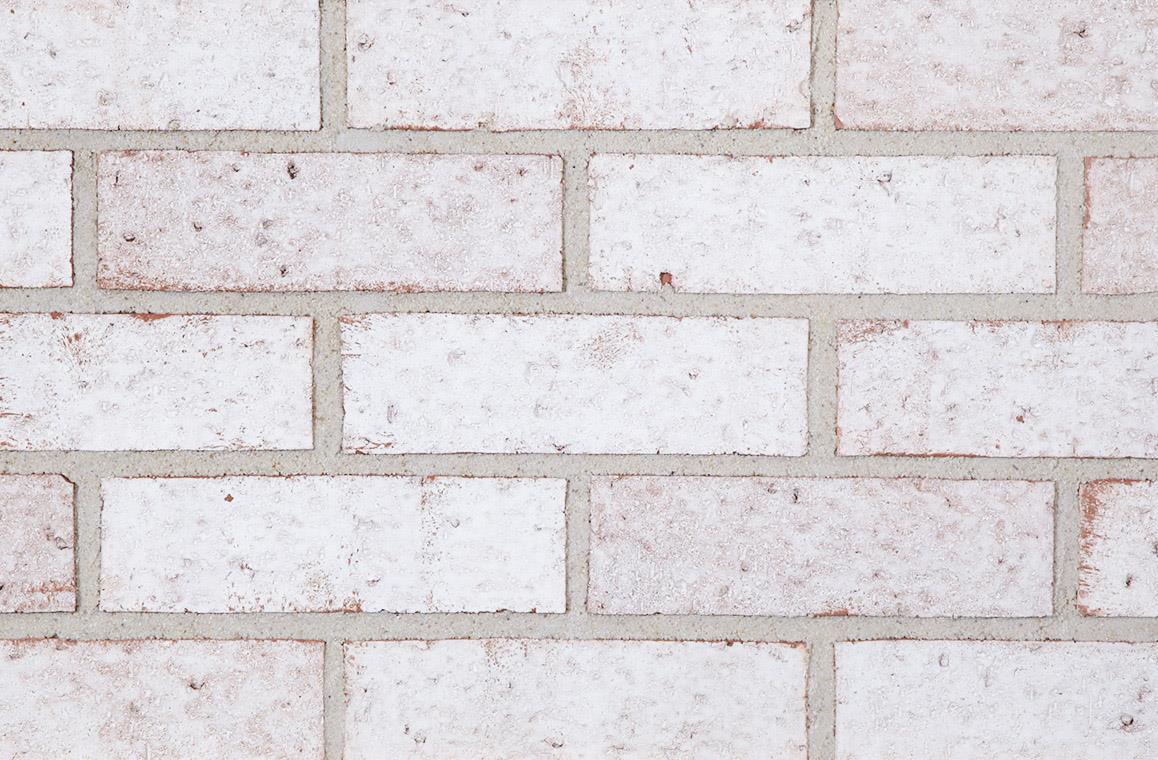 Not to mention, some people opt for actual bricks while others choose brick-patterned wallpaper to avoid brick wall installation costs. There are many ways to get the look! [photo by Aviad Bar Ness, architect: Lior Gutkin]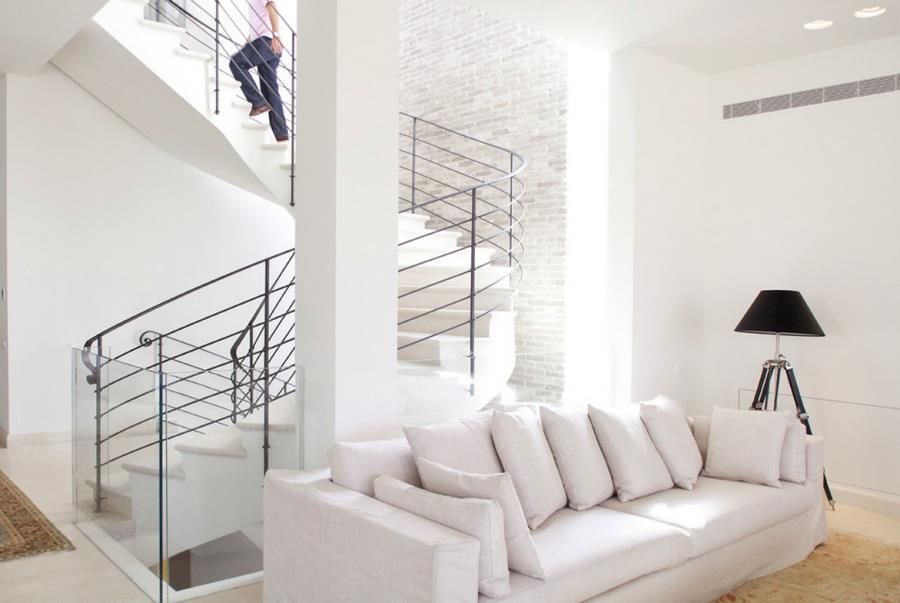 Then there's the whitewashed brick wall option. This can be achieved by diluting white paint with water (some suggest a half paint/half water mixture, but the proportions will depend on your preferences). The mixture is then applied to the brick. A variety of whitewashing tutorials can be found online. [photo by Ball & Albanese, from Chango & Co.]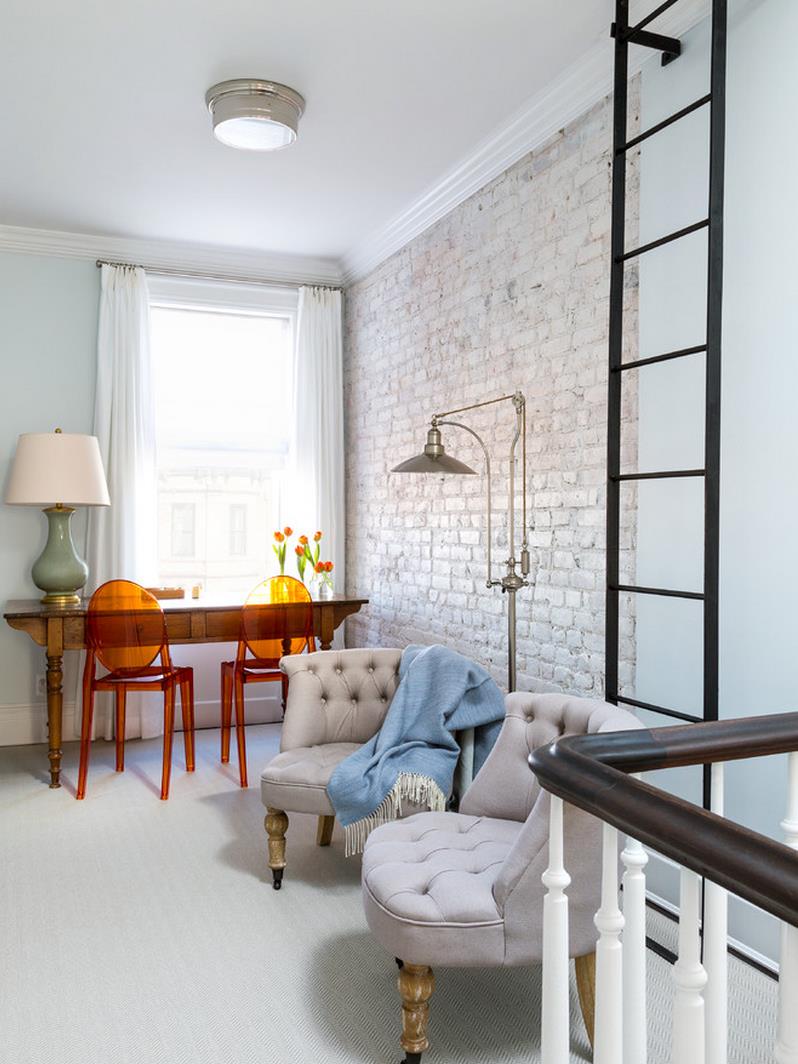 The majority of the brick walls featured in today's post are painted, but the design styles spotlighted below will work with any white brick wall. What look are you after? Check out the rooms that follow:
Industrial Style
Lighten up an industrial loft or apartment by painting some (or all) of the brick walls white! The look is every bit as modern, yet not as heavy. [photo below by Travis Dubreuil, from I-Beam Architecture and Design]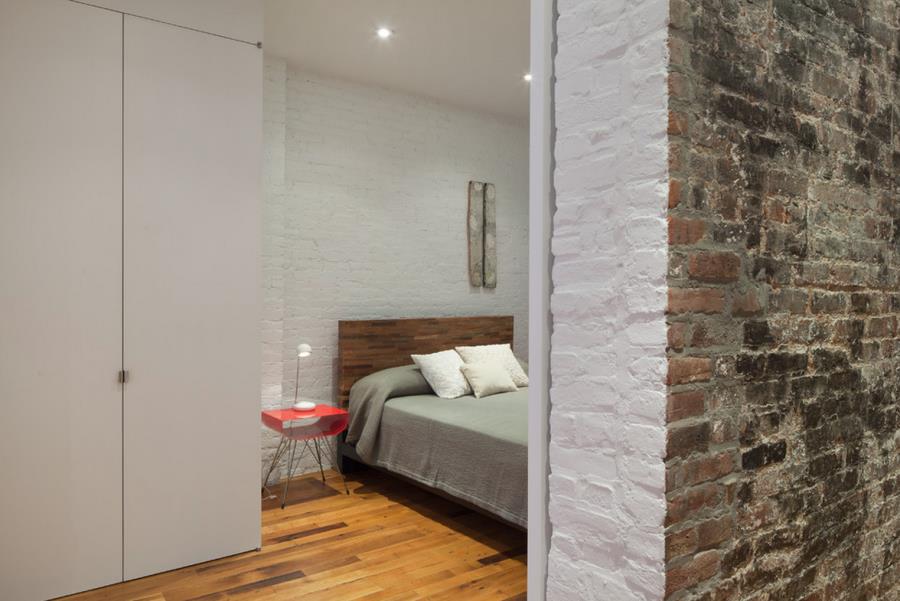 When wood, metal and brick combine in an industrial space, the metal and wood will stand out all the more when the walls are painted white. And there's something undeniably refreshing about the result! [photo by Nico Arellano, from 2NYAD]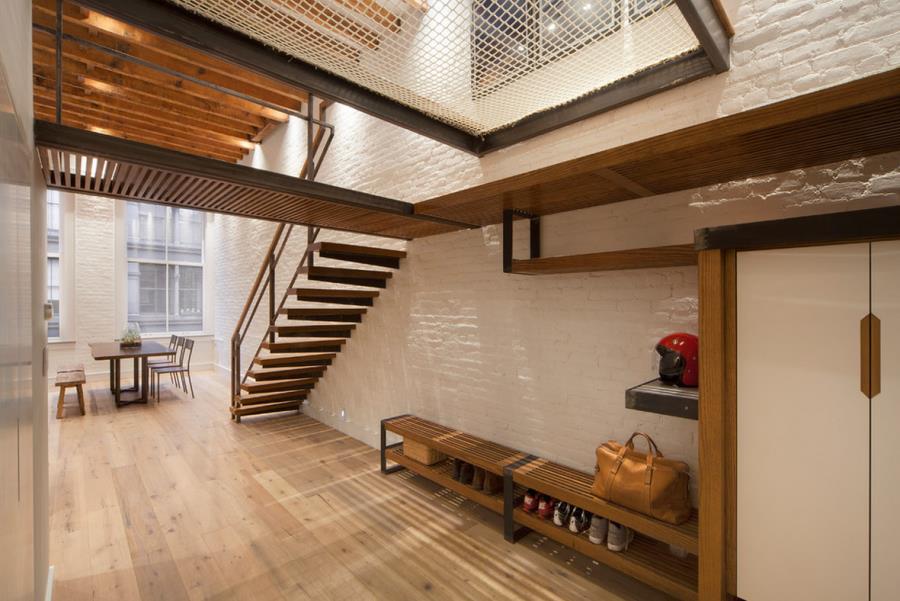 Rustic Flair
From Shabby Chic to rustic-modern, a white brick wall an also evoke a charming feel that blends perfectly with romantic and earthy spaces alike. [photo from Lonny]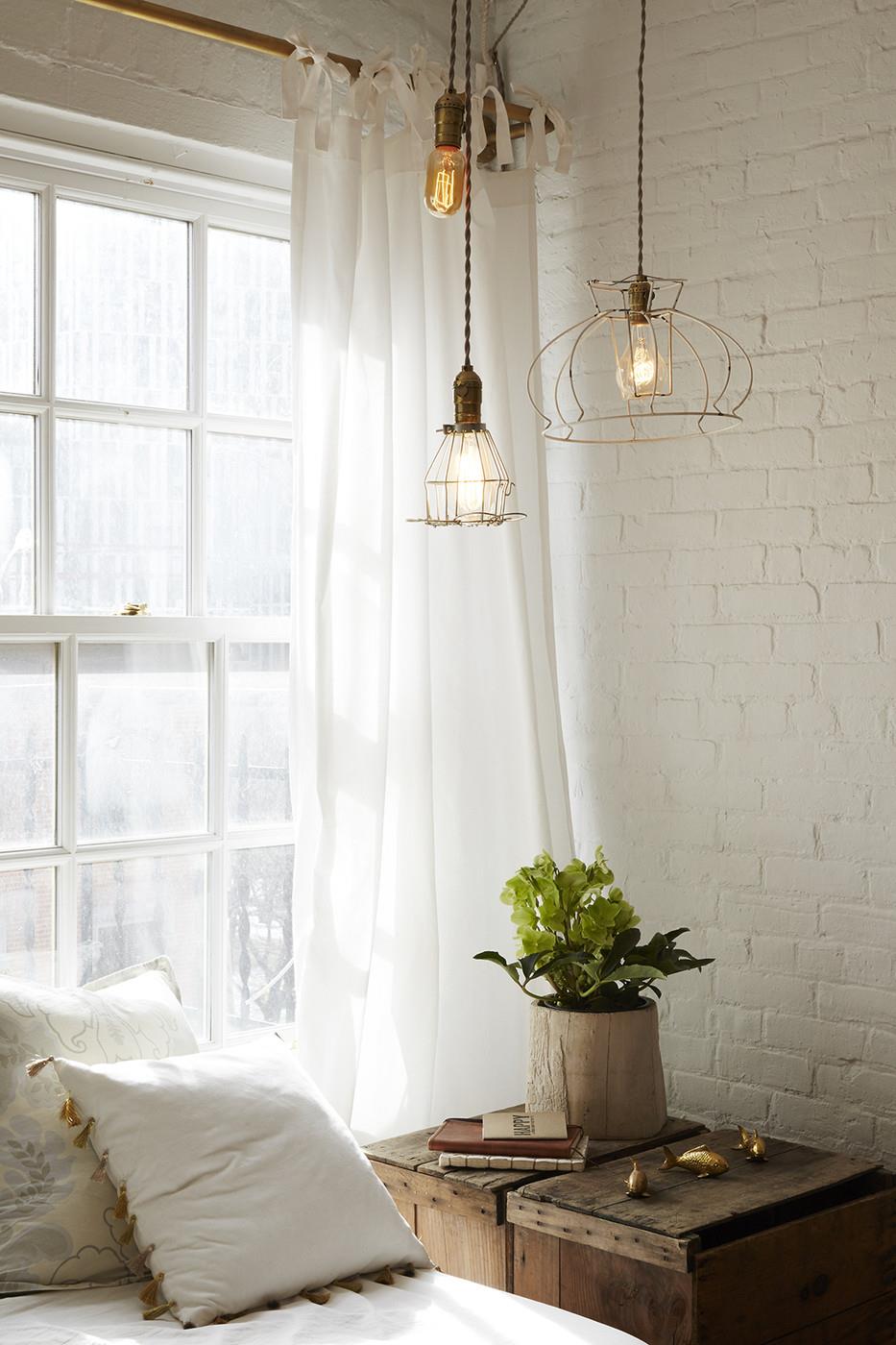 A white brick wall is an ideal backdrop for accents such as pastel decor and fresh herbs. No wonder this look is a popular choice for rustic kitchens! In the image below, we see London deli Hally's, designed by Alexander Waterworth Interiors. [featured at Remodelista]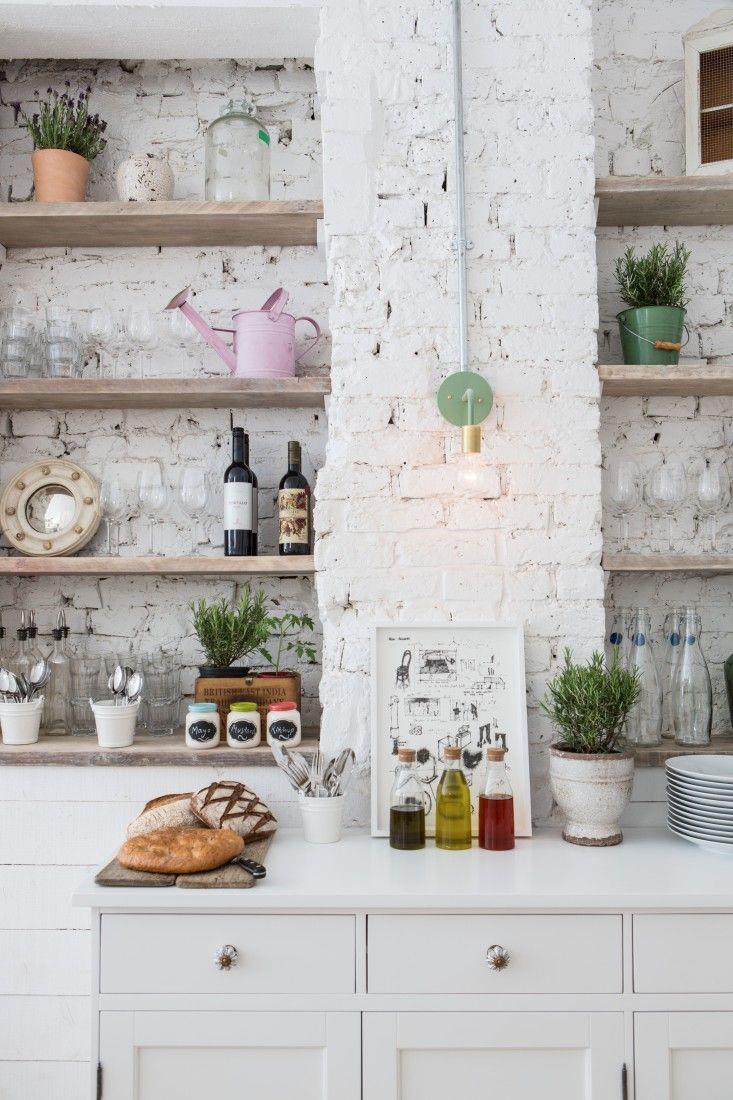 Next we see the showroom of Julia Buckingham Edelmann, which combines rustic and modern elements. The brick wall makes a fetching backdrop in white. [photo via Lonny]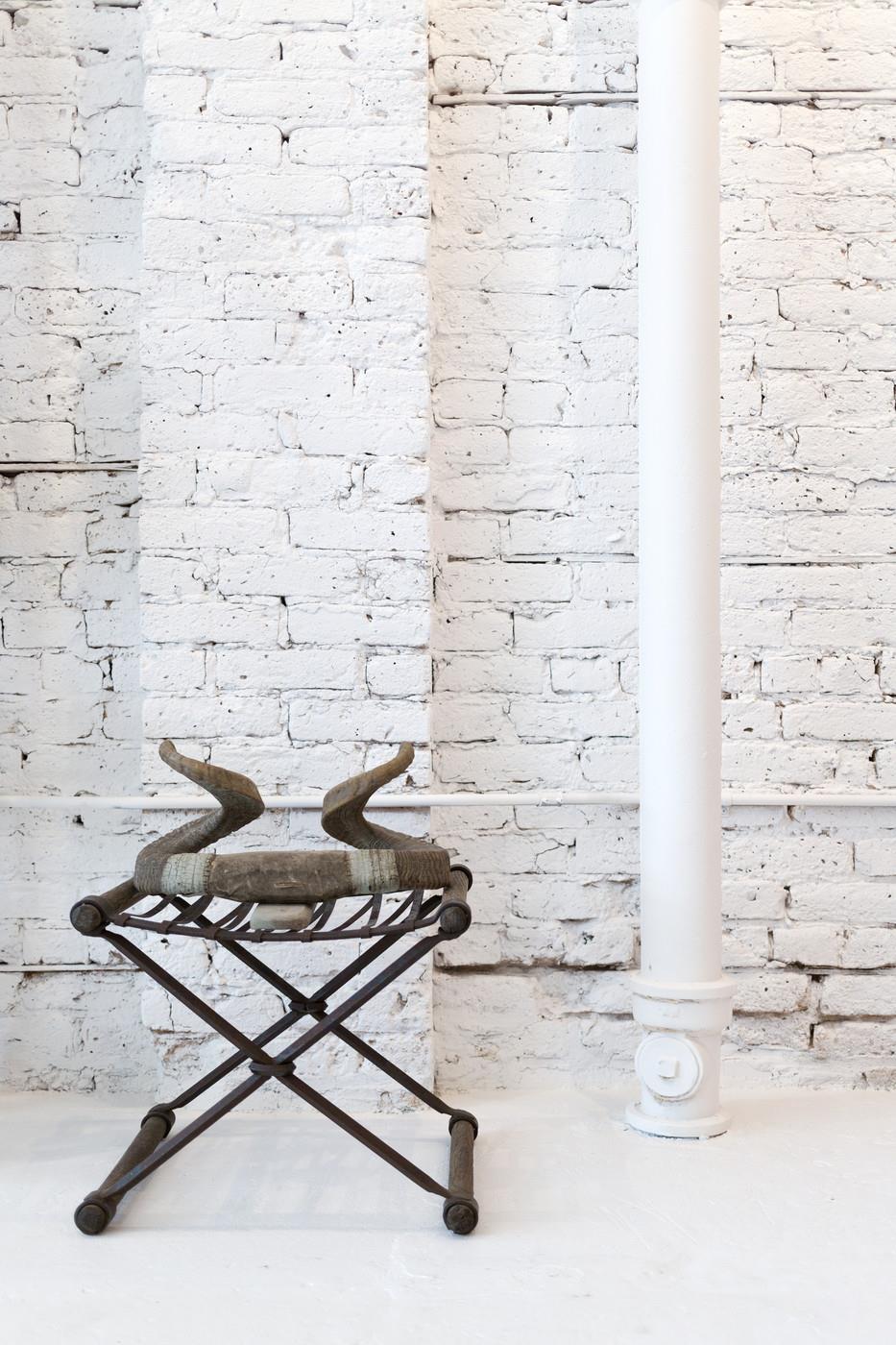 Boho Chic
We can't forget the way white brick beautifully complements Boho modern style. And nobody has used white brick walls to the fullest quite like Urban Outfitters. In the image below, we see a white brick wall that shows off the brand's Contrast Cord Floor Lamp: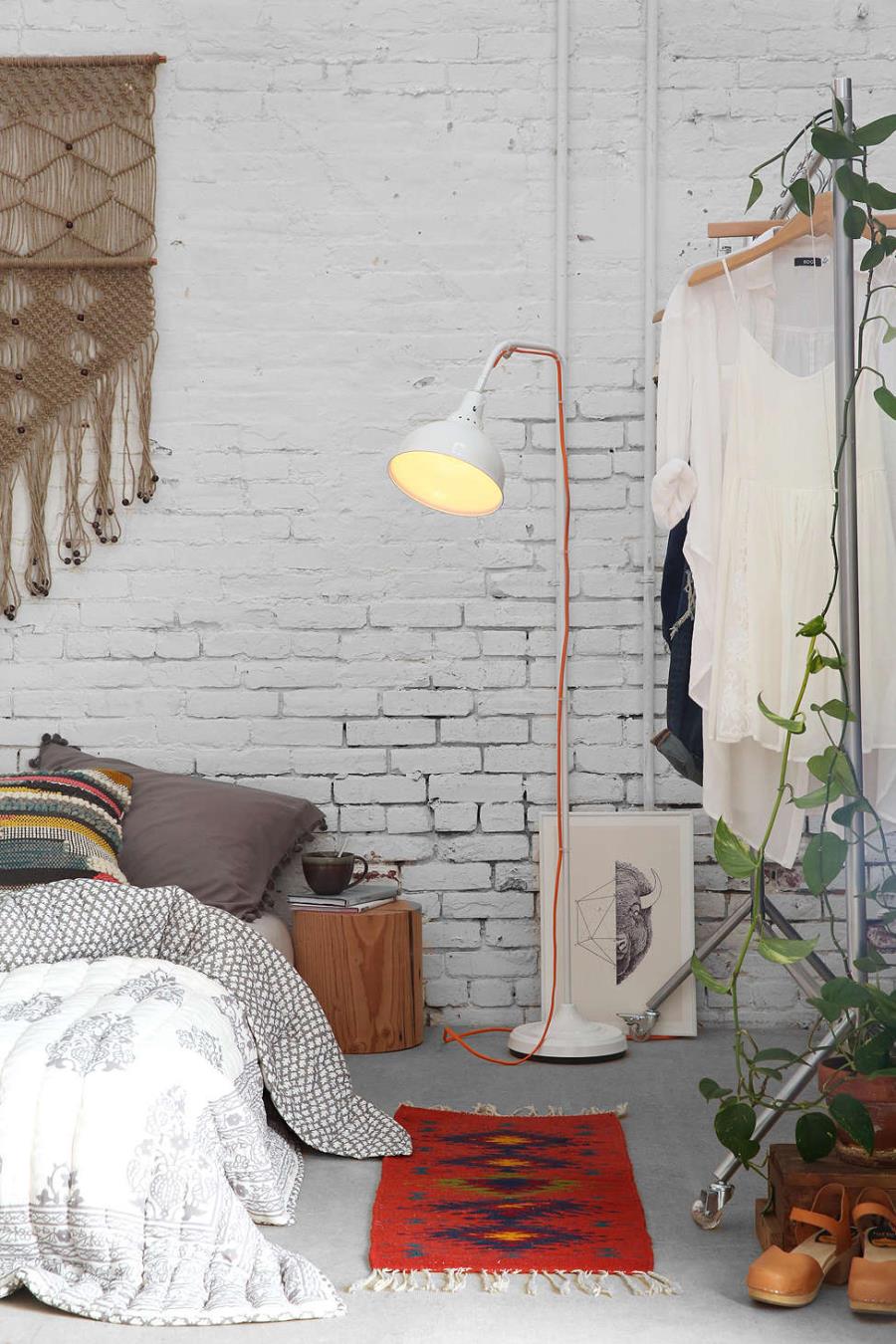 In another photo from Urban Outfitters, we get a look at the Magical Thinking Macrame Wall Hanging, as well as an array of houseplants. White brick + fresh greenery = crisp design perfection!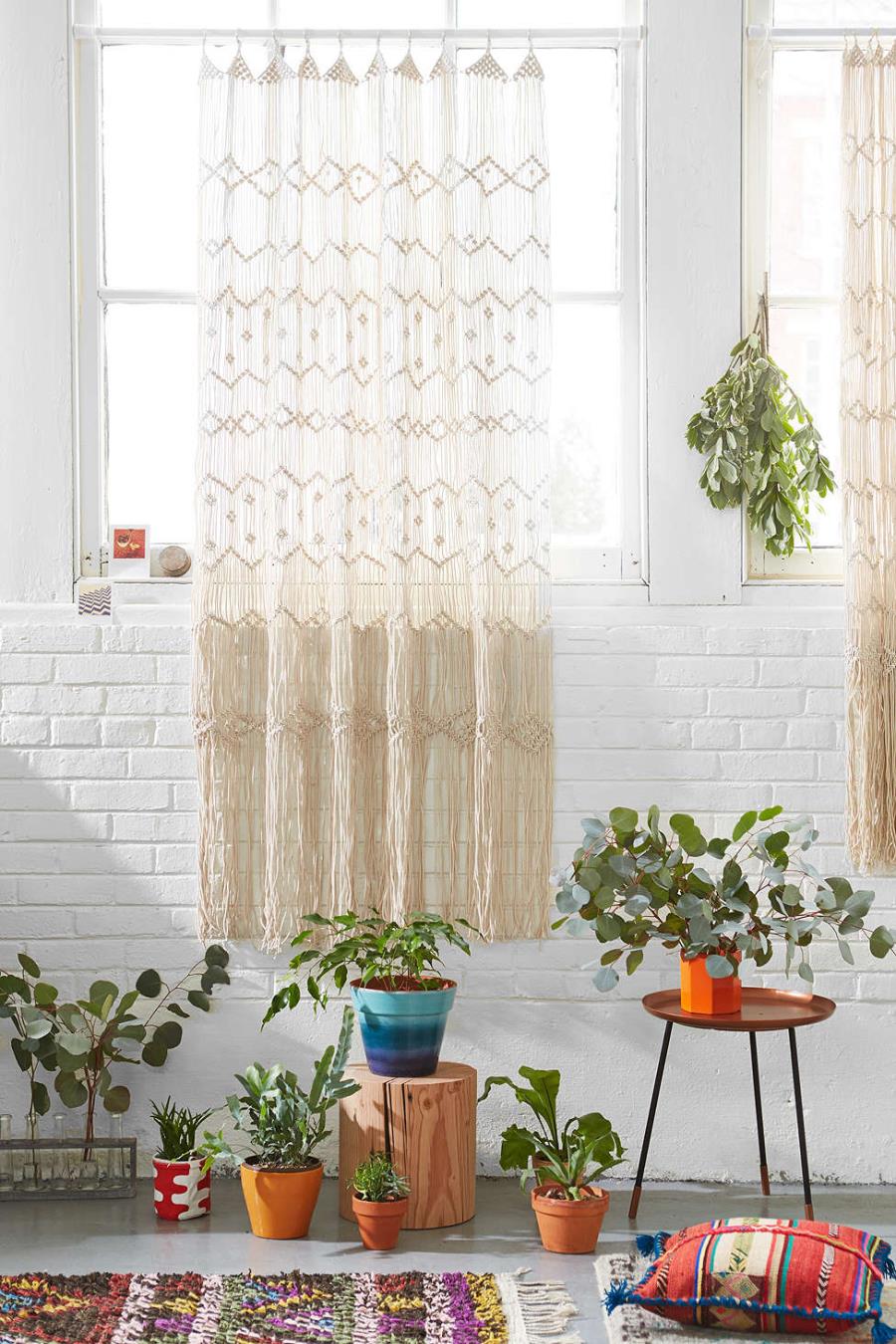 Scandinavian Accents
White brick can take on a modern feel, especially when hints of Scandinavian style are sprinkled into the mix. If you have a small space in your home with a brick wall, painting it white can help create an open vibe. [photo from Lonny]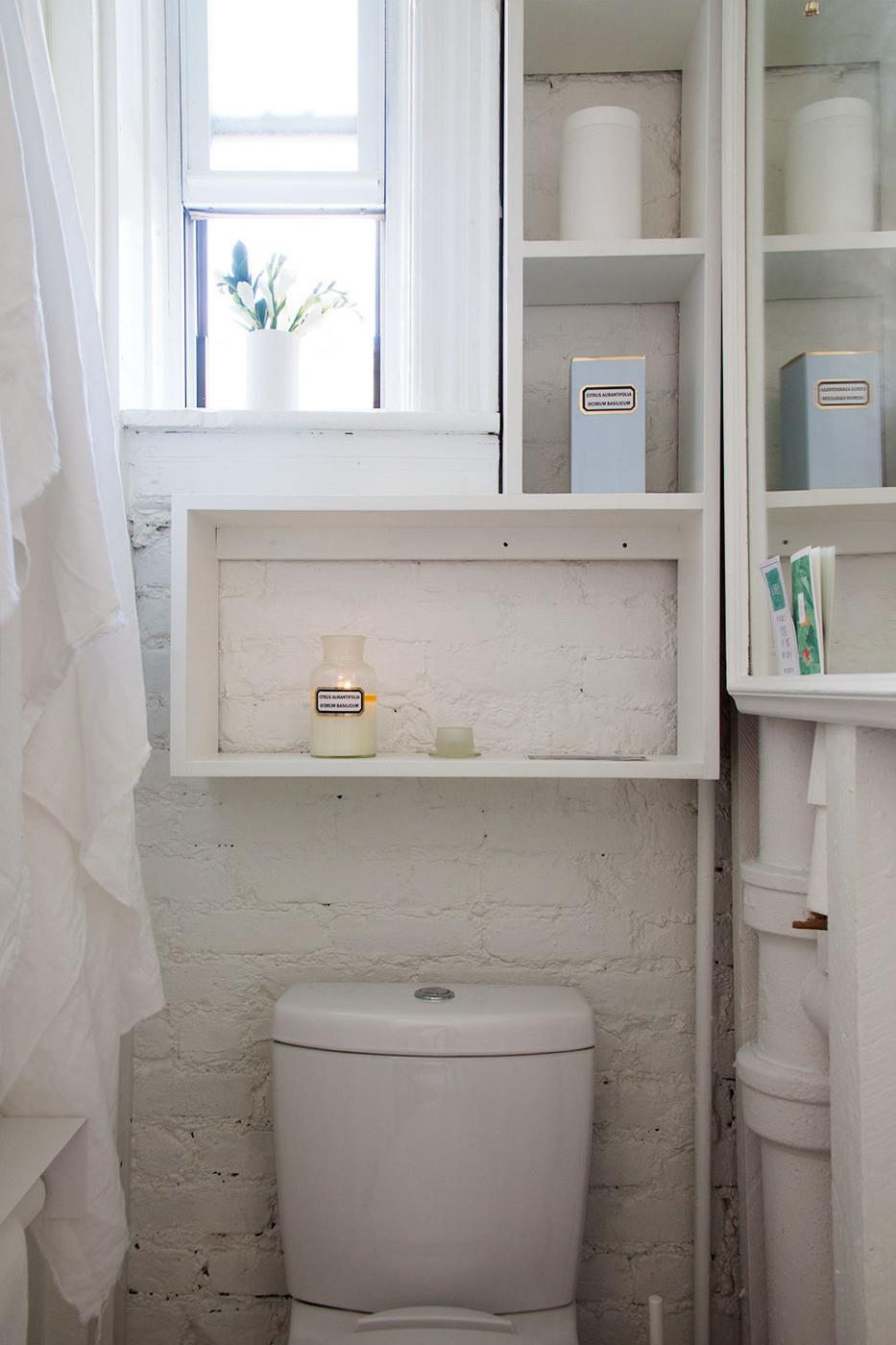 The Scandinavian-style kitchen below belongs to Malcolm Menzies of 82mm (he snapped the photo), and it was designed by Jamie Blake of Blakes London. Guess what?! The bricks aren't real! The look is created with a plaster effect in a tile format. Learn more at Faux Brickwork. [featured at Remodelista]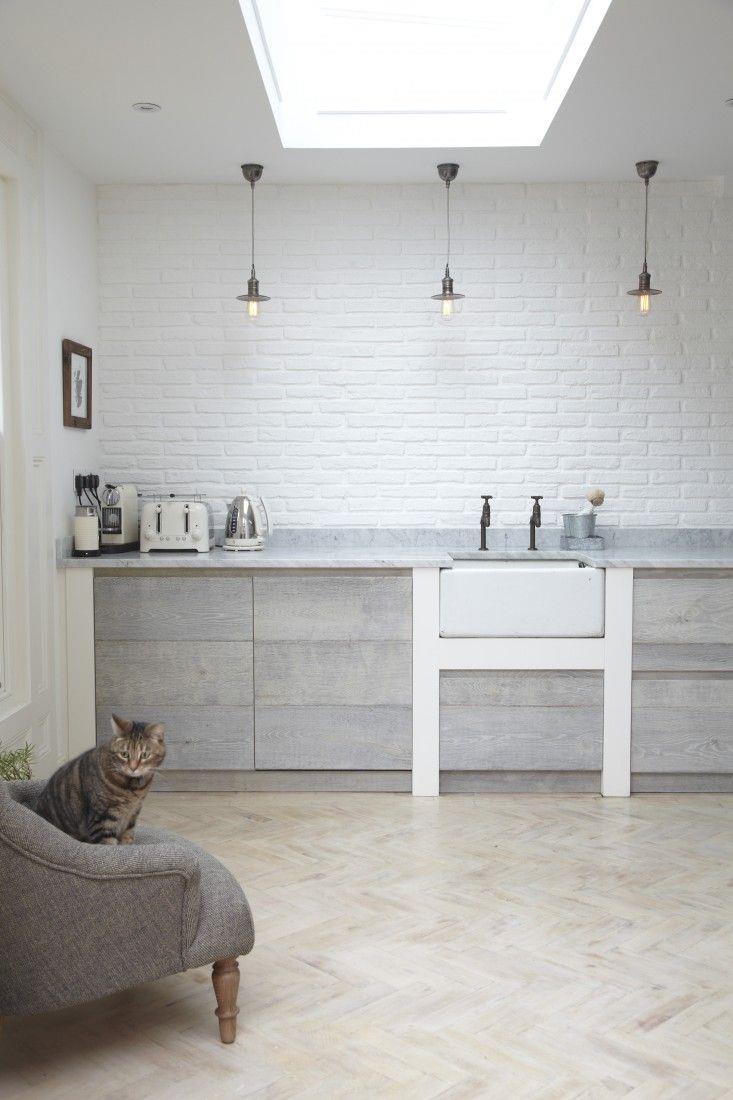 Hints of Scandinavian style fill the kitchen below, which features a brick wall that gives the space a light, bright feel. Pops of color are radiant against the white of the brick. [photo by Craig Wall, from Kate Connors Interiors]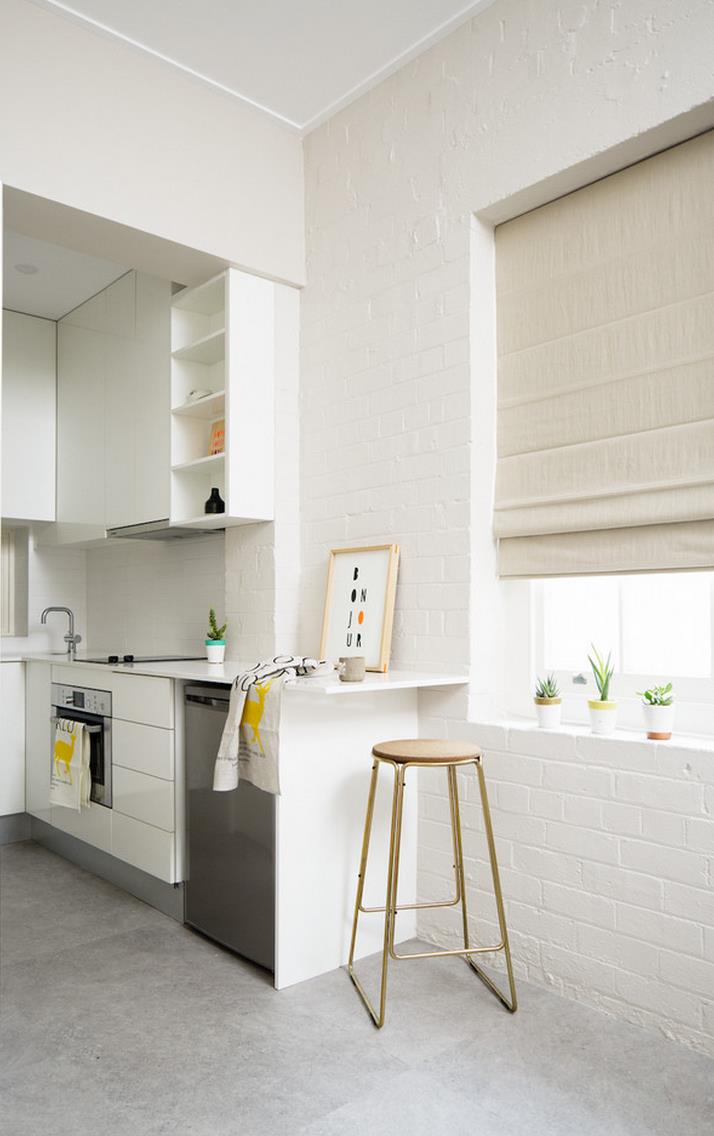 Light and Airy
We now move from design styles to the overall effect that a white brick wall can achieve, and we begin with all things light and airy. To enhance the bright feel of a room, try doubling up on white accents. A white dining set and white pendant light are extra brilliant in front of a white brick wall. [design by Lucy Penfield, photo by Ken Gutmaker Architectural Photography]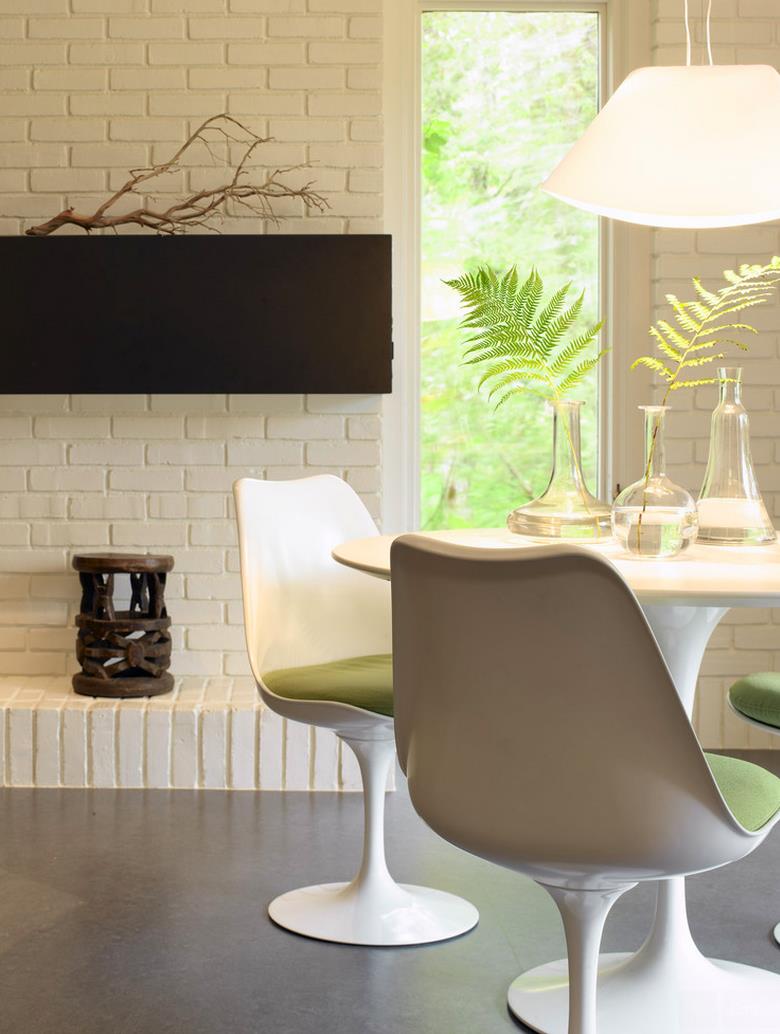 If other walls in the room feature materials such as wood, one white brick wall can create the perfect light, bright statement. Plus, artwork pops against a white brick wall, as shown below. [photo from Hammer Architects]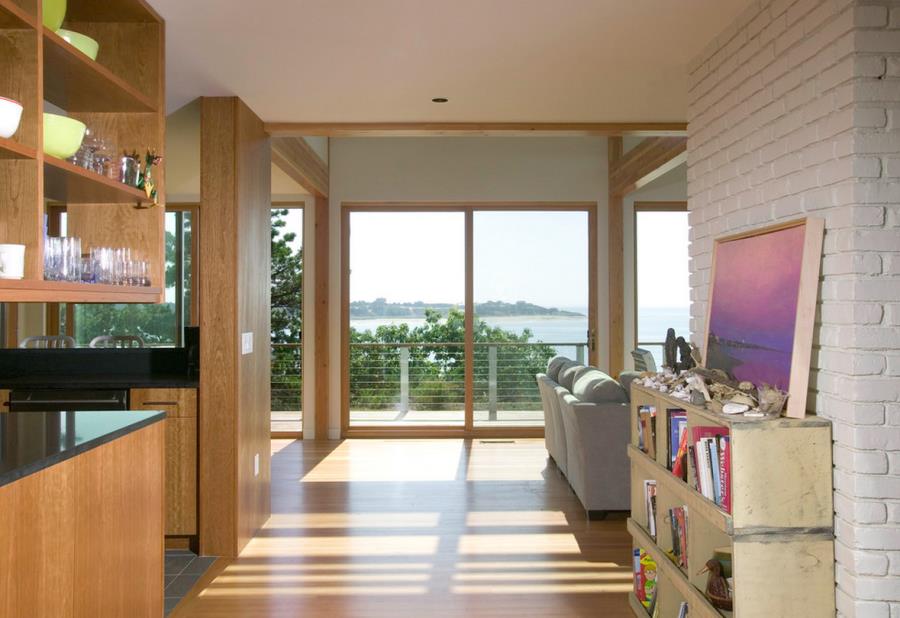 High Contrast
Finally, we shine the spotlight on interiors that use white brick walls as tools for creating contrast. When white is the backdrop, rich tones such as greys and browns create true depth. [photo by Erica George Dines, from Melanie Turner Interiors]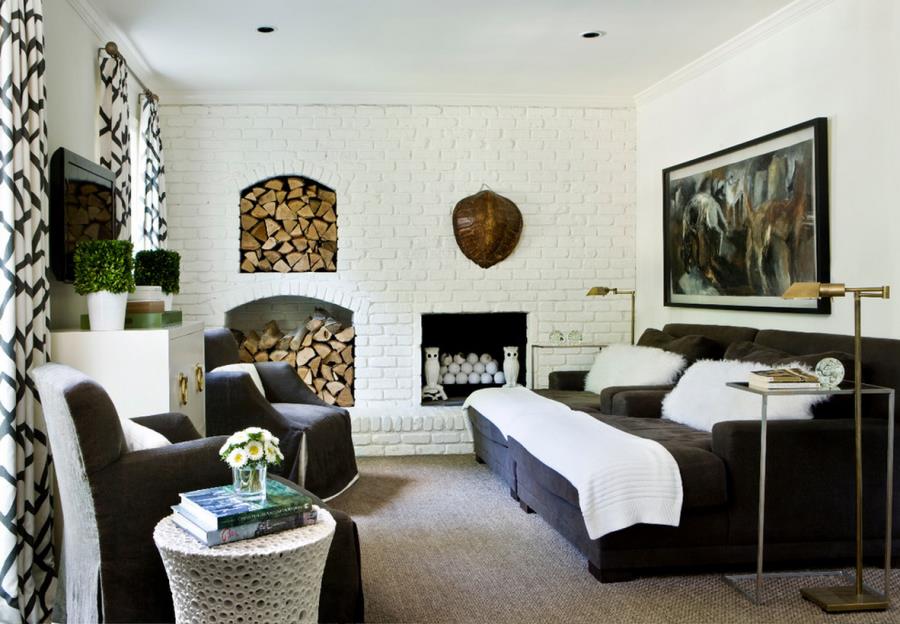 Rich cabinetry stands out against white walls, and the white brick of the kitchen below couldn't be a more fitting complement. Plus, bricks add texture, which can warm up ultra-modern spaces. [photo by Emily Andrews, from David Howell Design]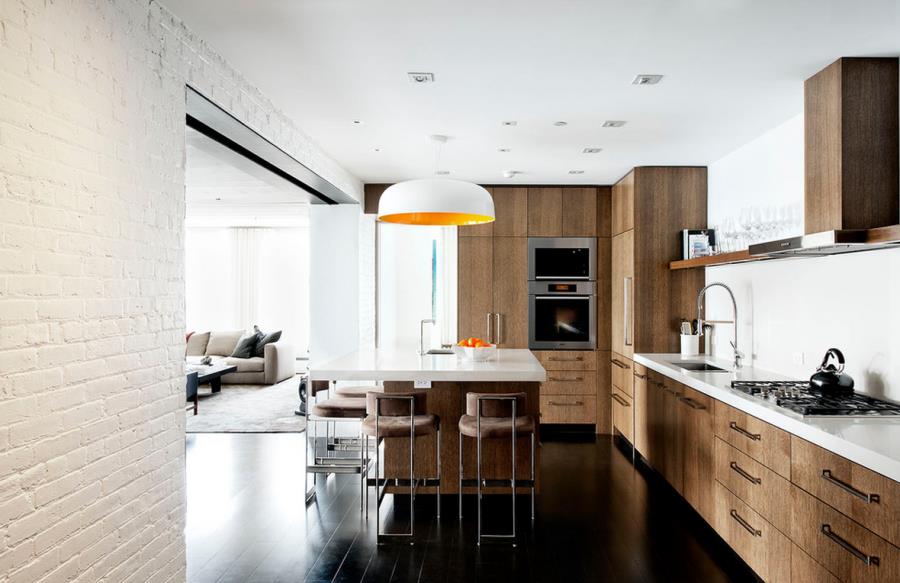 Which white brick wall strategy is your favorite? Did any of the styles above catch your eye? Share your thoughts in the comments section below…
Liked the story? Share it with friends.