There's something about wallpaper that's just so… permanent. Am I right? If you're like me, and you like the look of certain wallpaper designs but don't want to go through the hassle of putting them up (and then possibly regretting it later), wall decals might be a good alternative option to consider. You can get them in all sorts of shapes, colors, and designs, and they're ridiculously easy to peel, stick, and remove later!
In my opinion, they're kind of the perfect temporary option for dressing up your bland walls. Polka dots are a fun and playful design idea for doing that. Here are a few great ideas that show just how versatile they can be!
Falling From the Sky
What's great about polka dot wall decals is that you don't necessarily have to position them in an evenly distributed pattern. In fact, scattered designs may look even better! You can create this type of look by picking out a corner of your room and placing them around the wall so that they appear as if they're falling down from the top of that one corner. Check out this gorgeous example of a nursery from Russ and Camille.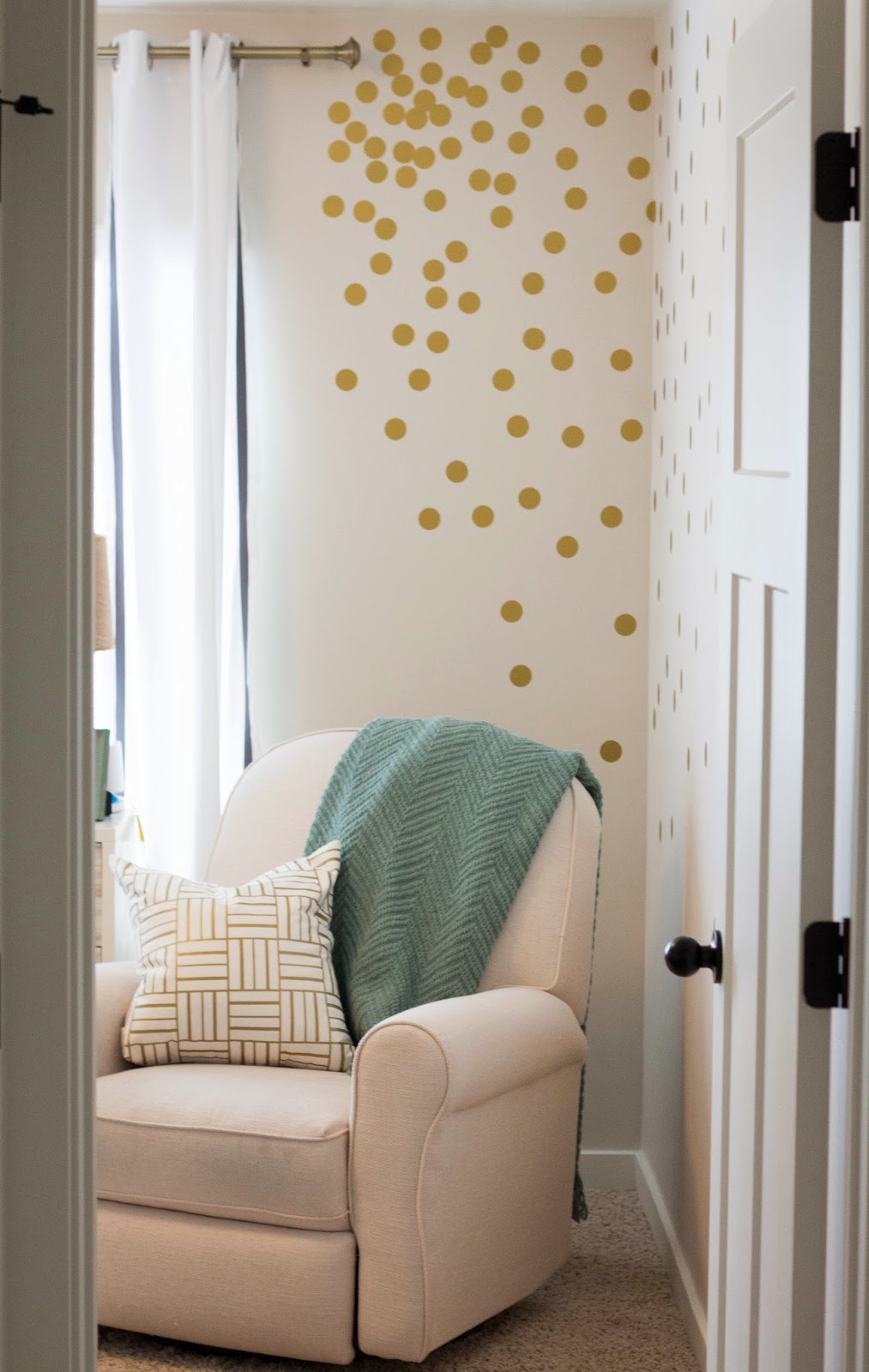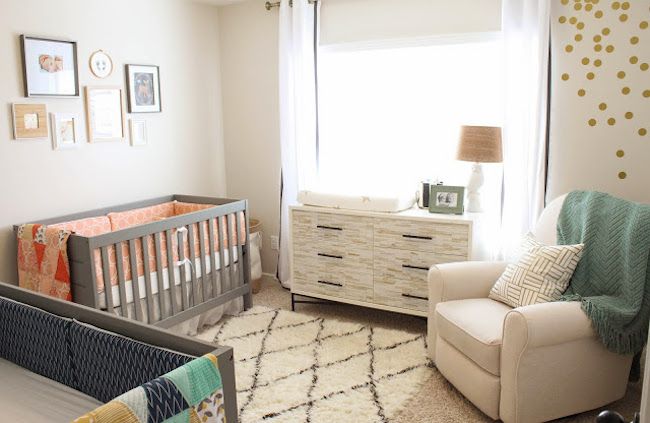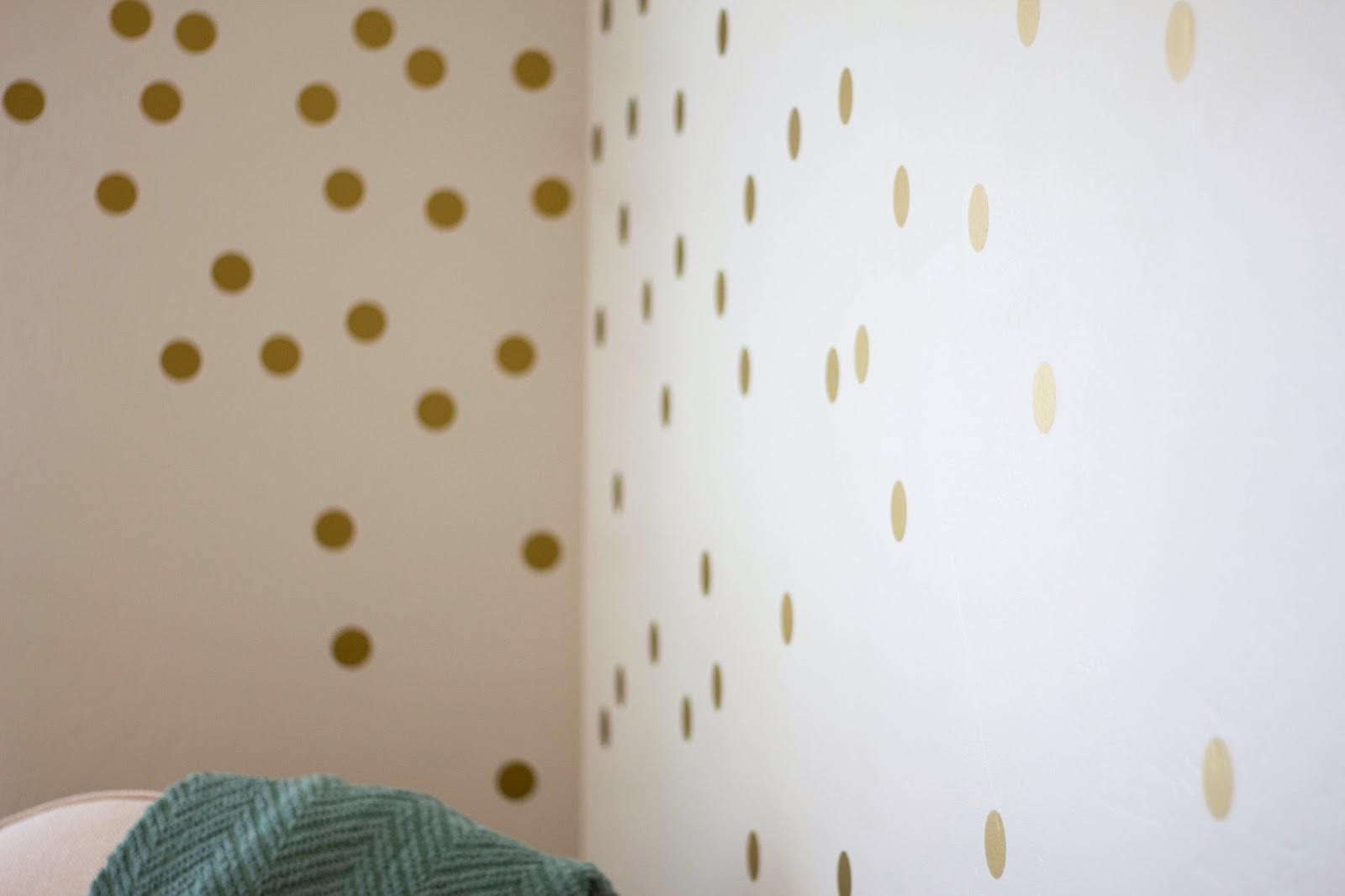 Colorful Confetti Designs
Any polka dots that look like they're falling in a scattered way are often described as having a "confetti" look to them. You can exaggerate this type of look by adding more colors, overlapping the polka dots over one another, and keeping them limited to one area of the wall. These two children's rooms from The Design Files and Melbourne Mums Guide have the right idea!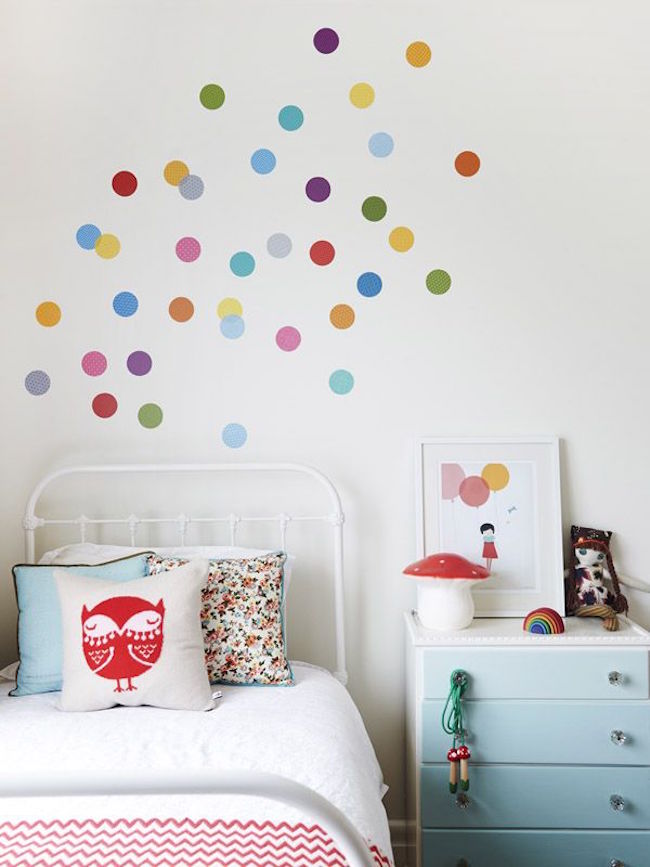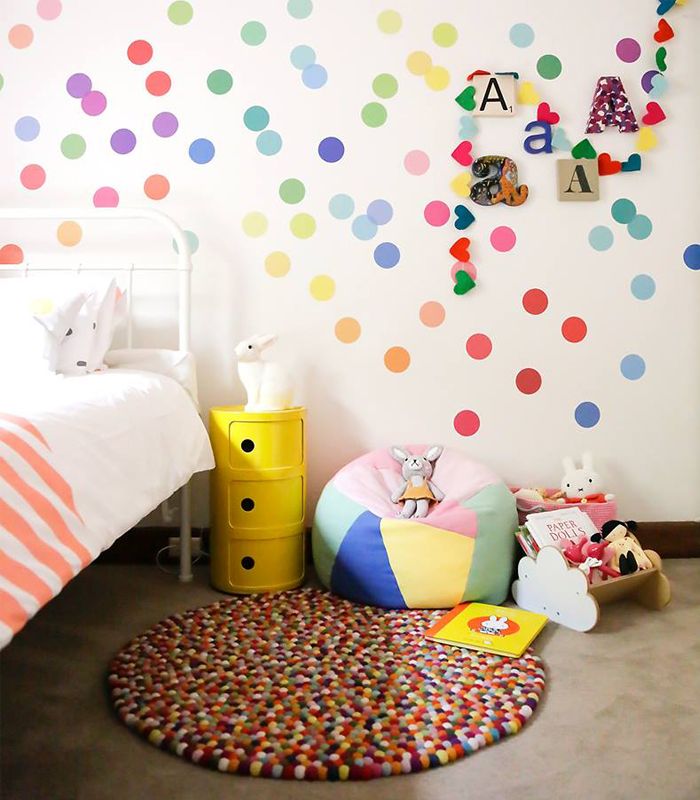 Simple and Sophisticated
The thing about polka dots is that sometimes they can look a little too juvenile. Great for a child's bedroom or playroom, but maybe not for a master bedroom or den. Despite this, there are still lots of ways you can use them to create a more "grown up" look. Have a look at this bedroom from Spearmint Baby, which uses a small and minimal polka dot design to match the black and white decor.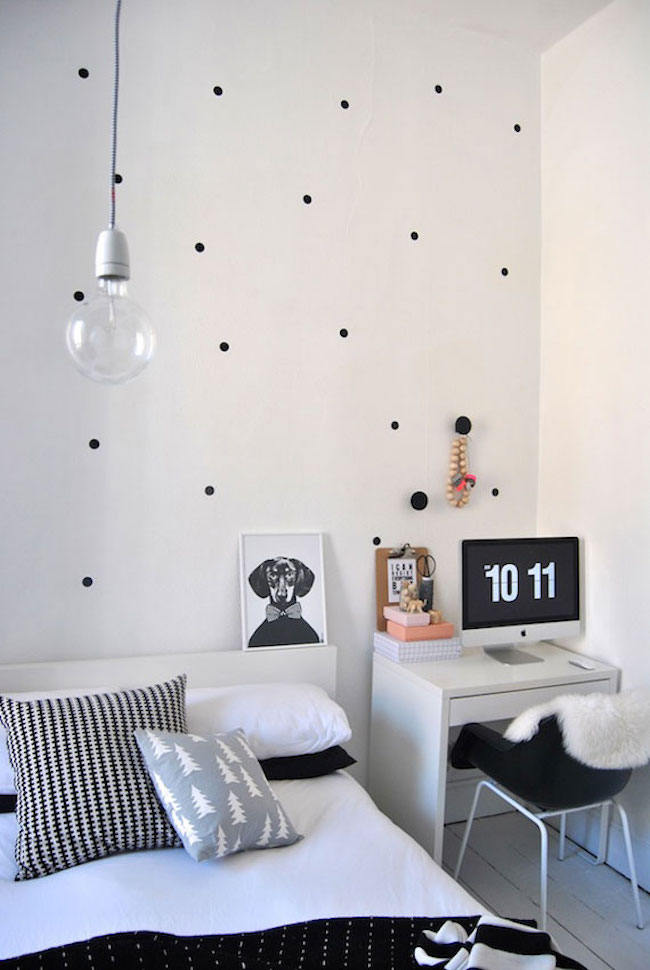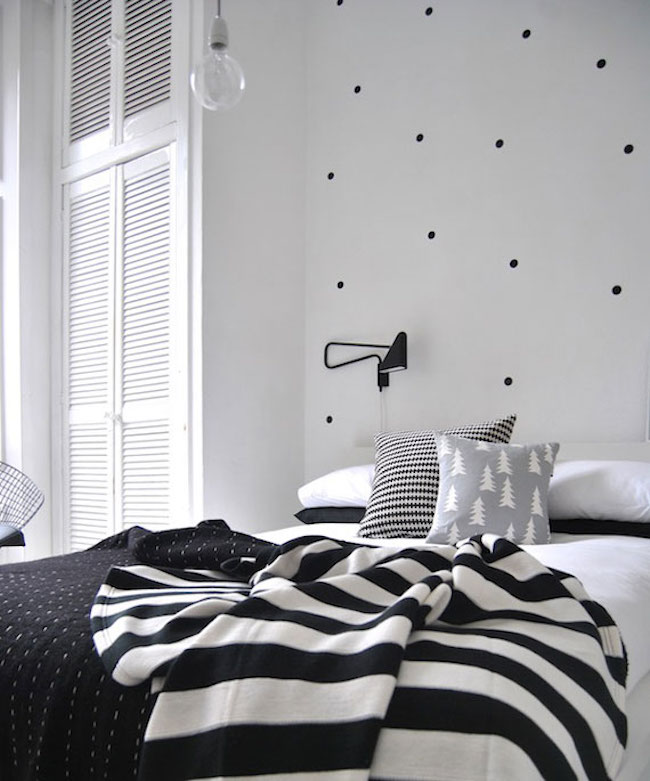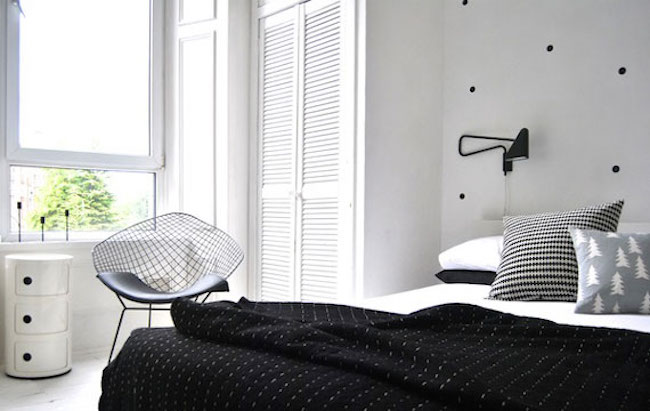 Going Bigger with Shapes
If you know you're a really big fan of polka dot designs, and you're not afraid to show it, why not crank it up a notch with some bigger designs? Fathead offers wall decals of assorted shapes and colors — including ones that are hollow for an interesting effect.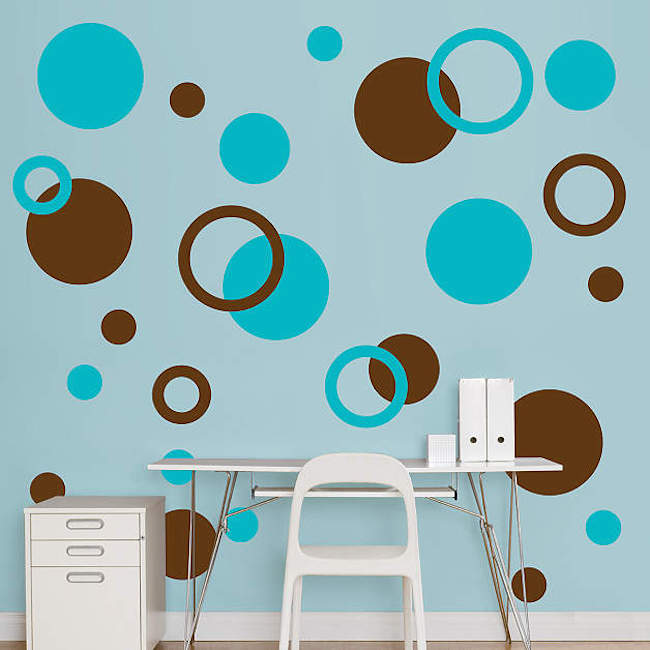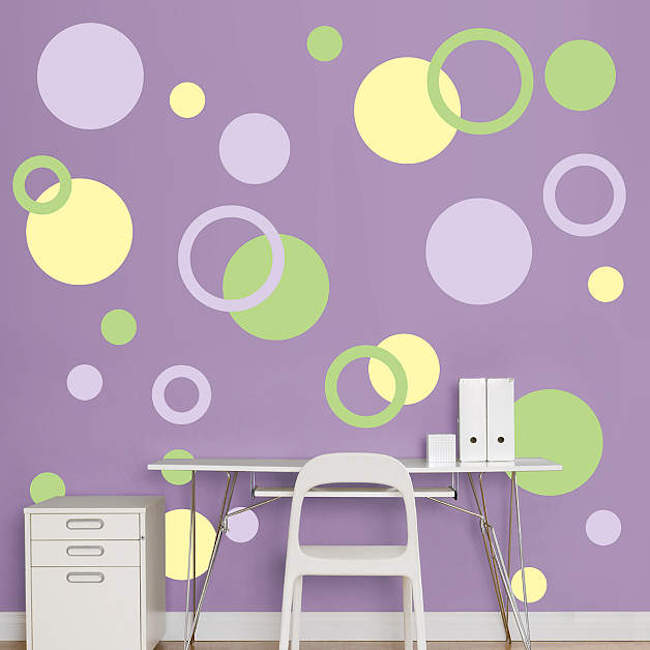 Inspirational Fun for Your Home Office
In the last couple of examples, you saw how a bland home office can be transformed by adding a few polka dot wall decals. Below are a couple of additional looks you can create with gold polka dots in a confetti-style design. This one from Classy Clutter Designs on Etsy shows them falling from the top, while this other example from Silhouette America has them rising up from the bottom of the wall.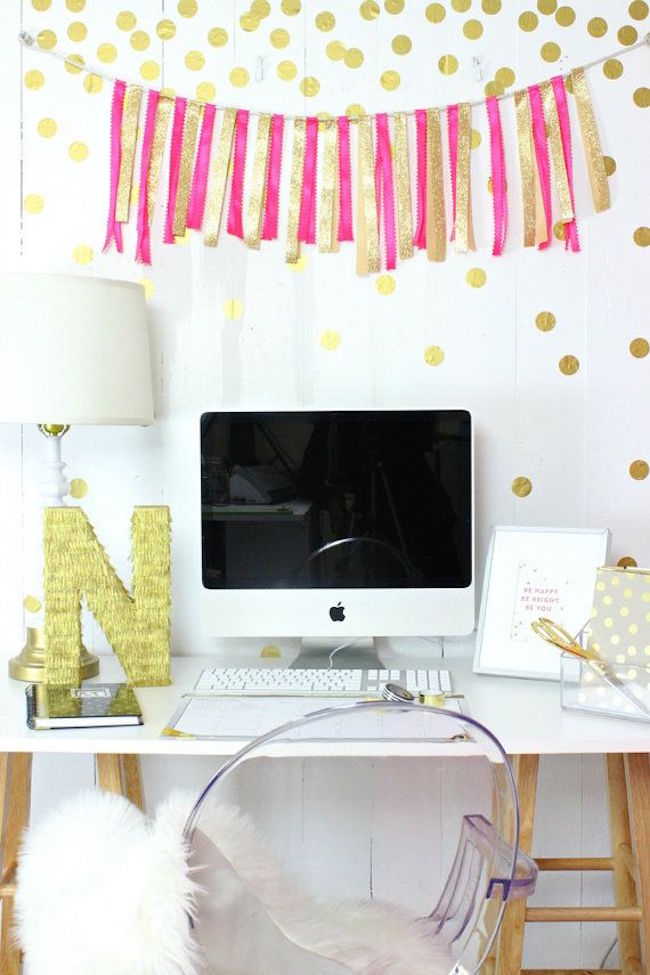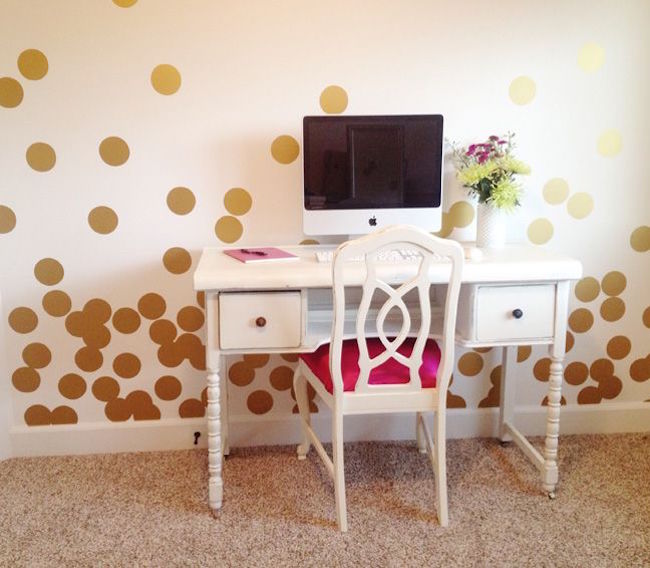 Looking Up
Think polka dot decals only belong on walls? Not quite! If you have a flat ceiling, you could use them to create an interesting design from above instead of from the walls surrounding the room. Here's a great design example from Our Fifth House of a little girl's bedroom with gold polka dots attached to the ceiling.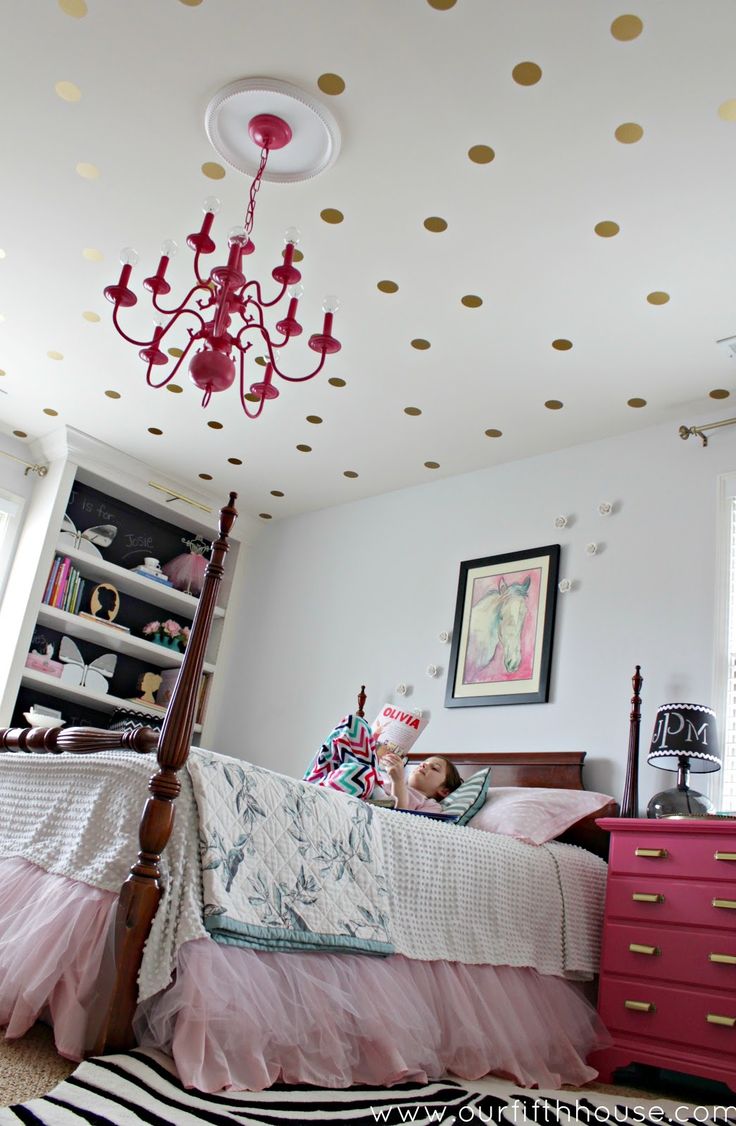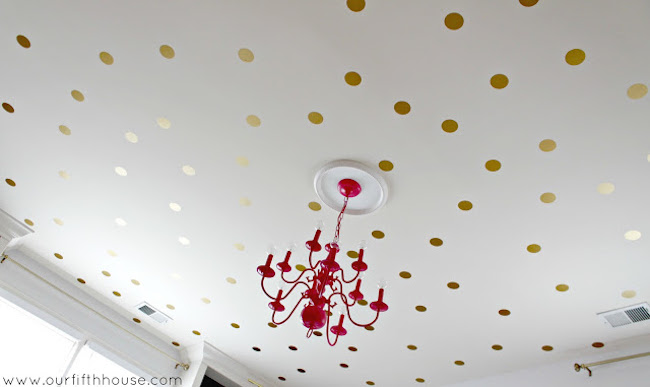 Sprouting Spherical Shapes
If you're really looking for something more creative, you could get a tree-shaped wall decal and decorate it with polka dots! This example taken from an Etsy listing that has since been taken offline shows that a polka dot tree doesn't necessarily have to go in a child's room. But of course, what better way to add some fun to a room for children? This design featured on Zulily uses the tree as a height tracker for a kids' playroom.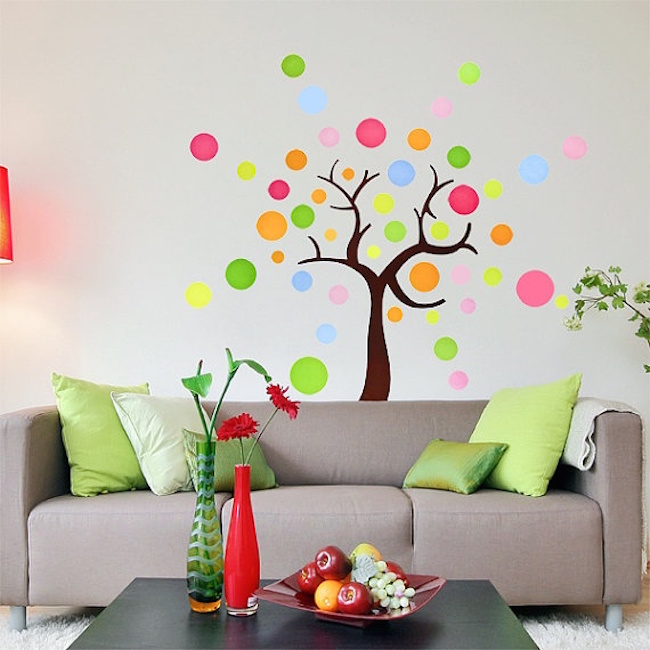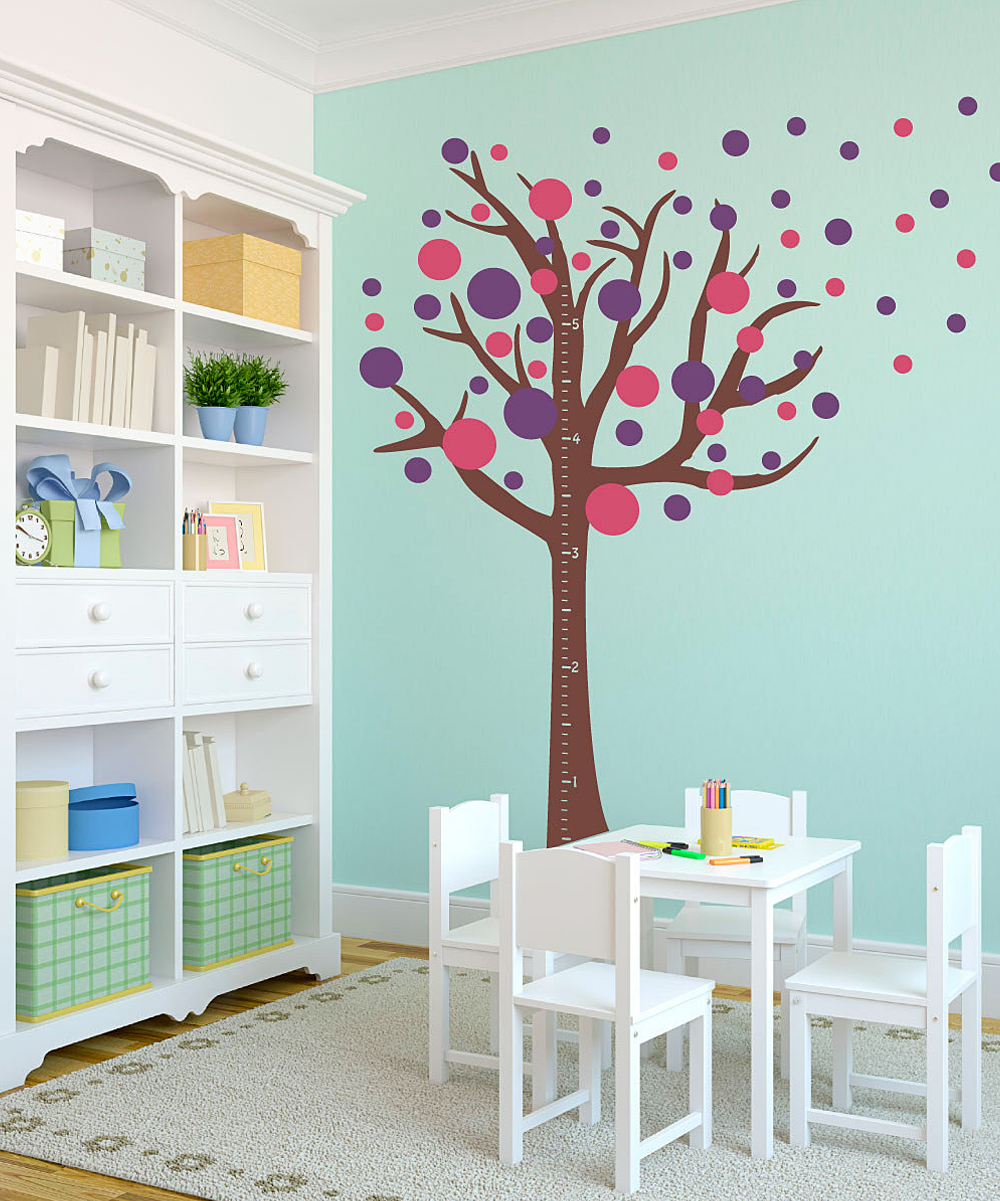 Unique Designs of Your Own
You can do so much with polka dot wall decals. Whether you decide to position them in lines across a wall or create a design that looks like it's flowing through the wind, the possibilities are virtually endless. And if you don't like the end result, you can remove them and start again! Check out this cool and creative design from The Land of Nod, and another of a nursery that was featured on eBay.