Few things help you relax and rejuvenate like a tranquil day or two in the lap of nature as you leave behind the constant rush of urban life. The exquisite Eberl Residence by Barrett Studio Architects located in the picturesque and woodsy landscape of Evergreen, Colorado seems to provide the perfect backdrop that nature lovers dream about. Draped in natural stone and wood, the exterior of this lavish residence exudes timeless woodsy charm and dreamy magic. Yet the interior combines this traditional setting with the comforts of a modern lifestyle to deliver the very best of both worlds!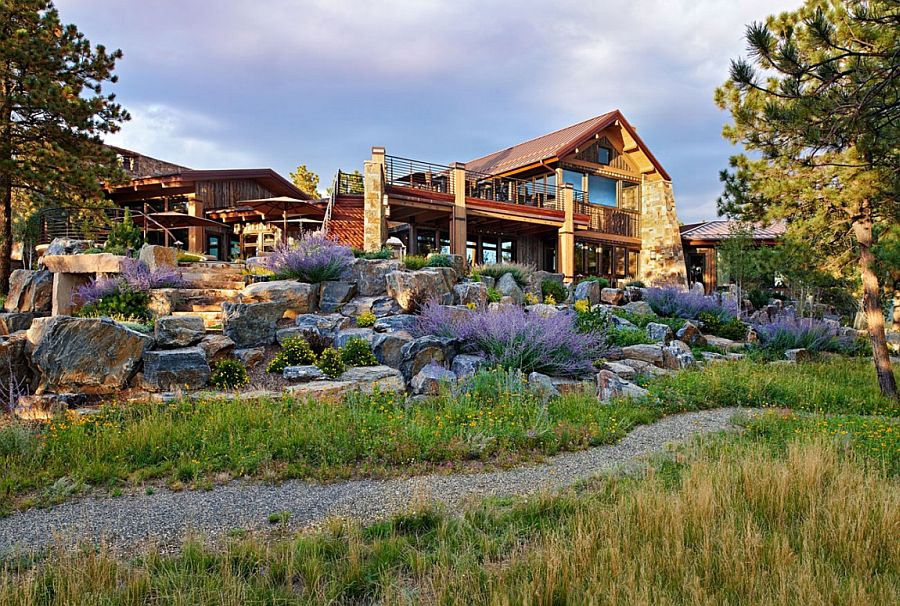 Despite the modern ergonomics, the materials used and the aesthetics remain firmly entrenched in the unique, traditional style that is native to the state. An open flowing living area, a large kitchen with a V-shaped island and the formal dining space give you a glimpse into the ease with which contrasting design elements meet inside this generous home. The exterior of Eberl Residence is no different, as the line between the captivating natural landscape around the house and the extravagant outdoor lounge is blurred by a cloak of greenery. Transcendent lighting, sizzling fireplaces and fire pits, and snaking walkways complete the pleasing residence.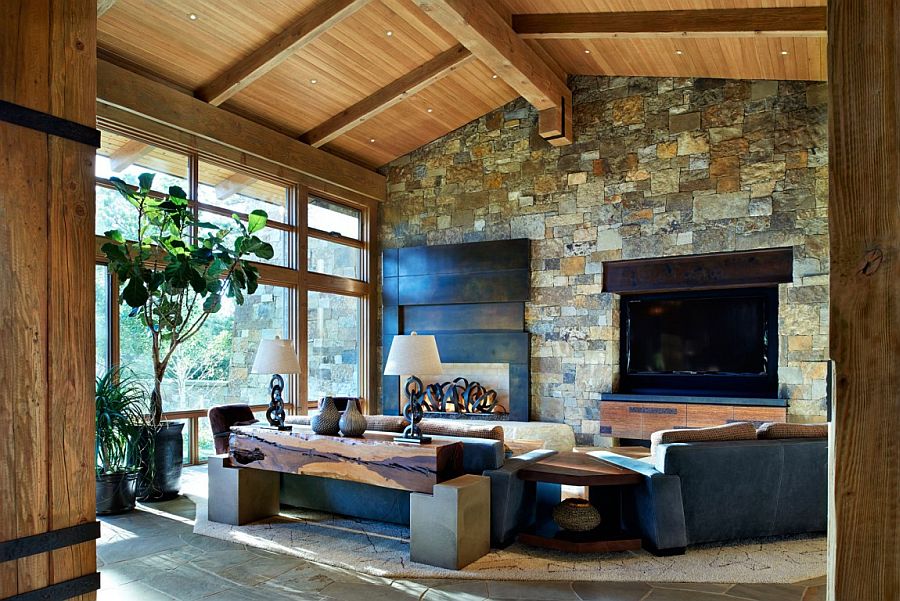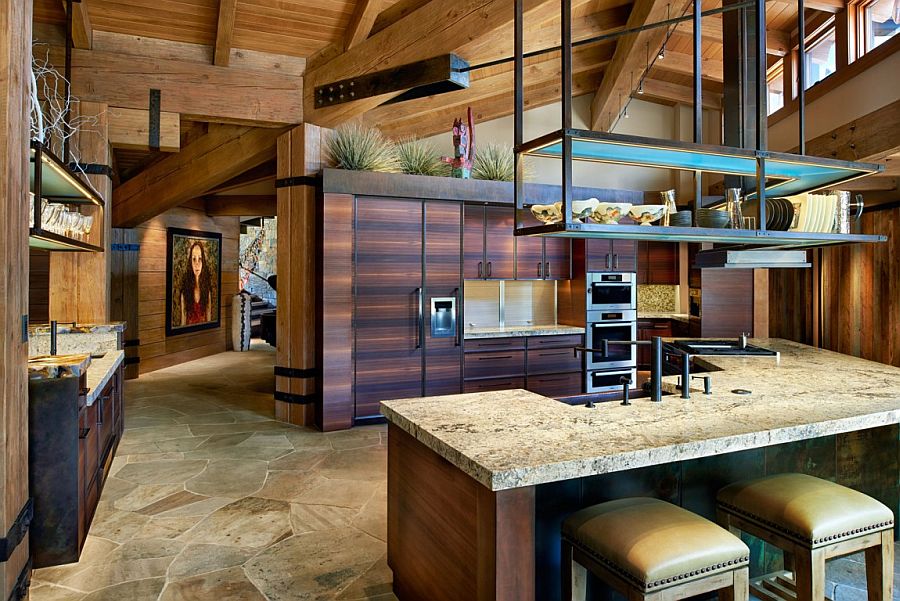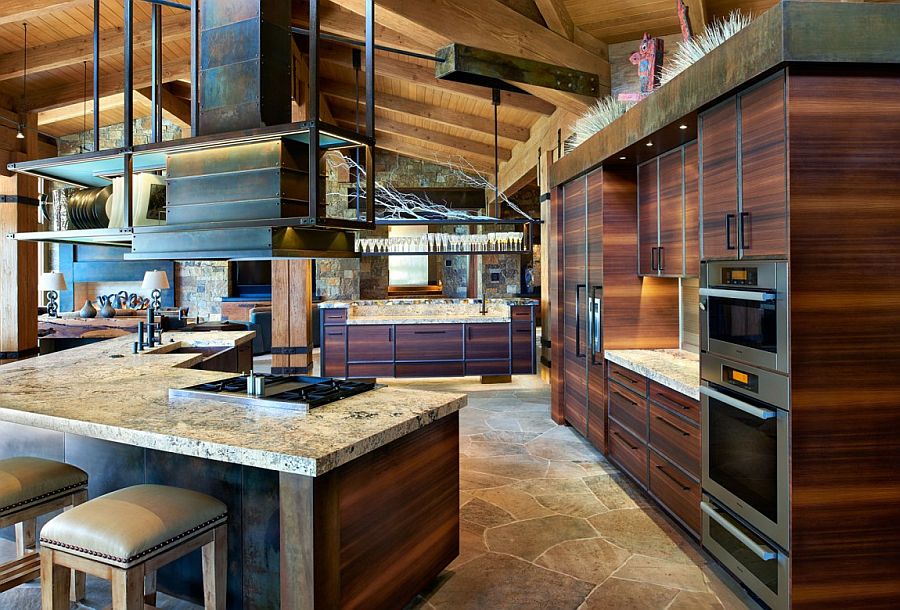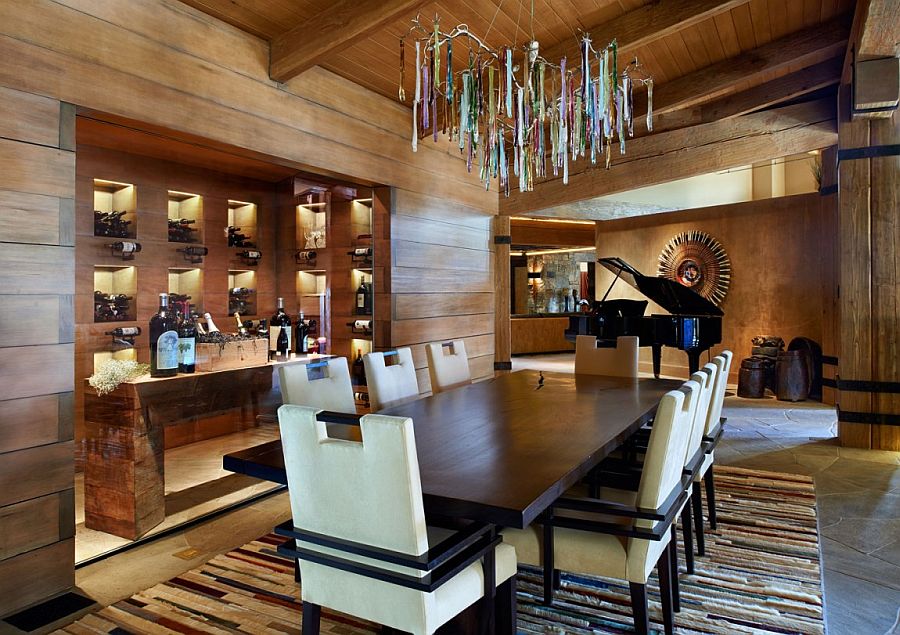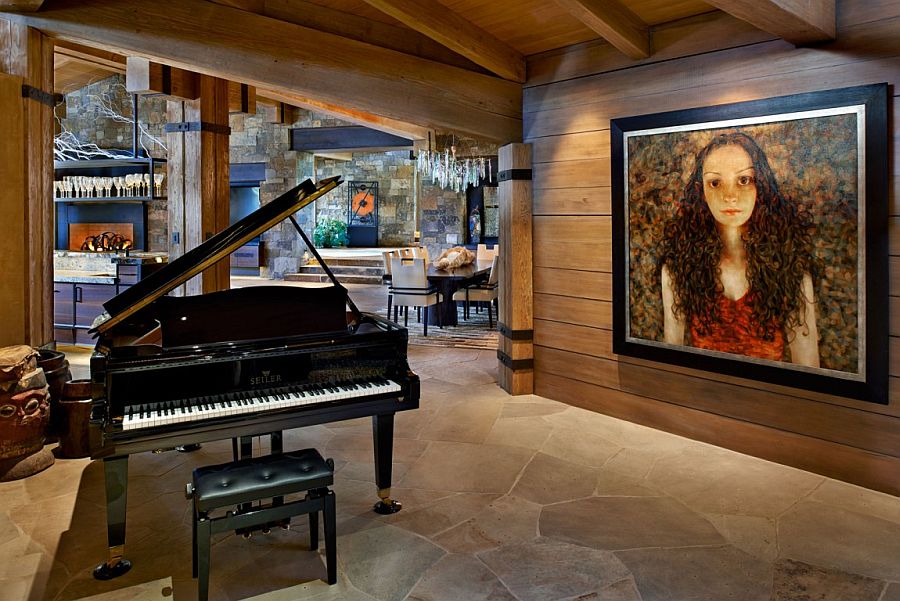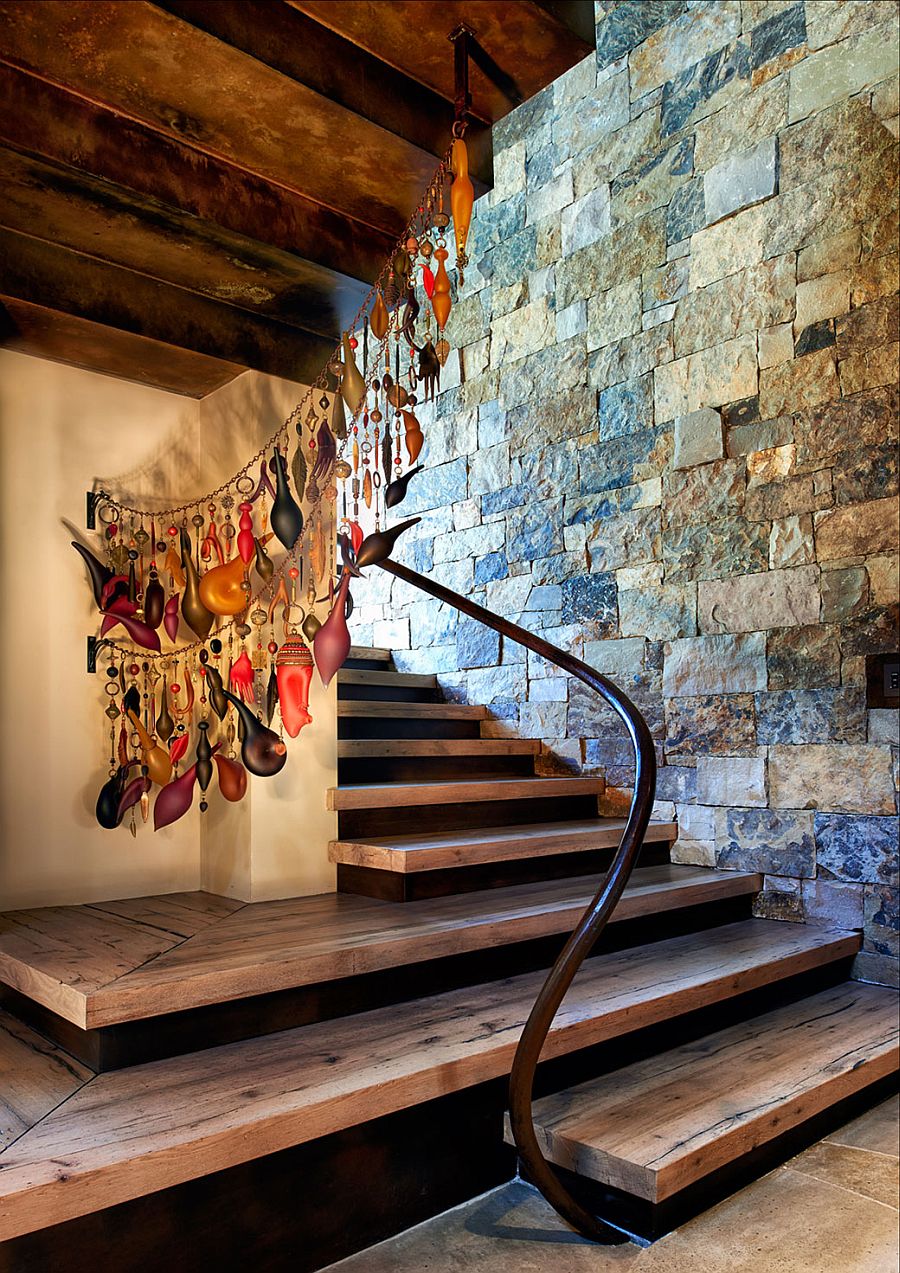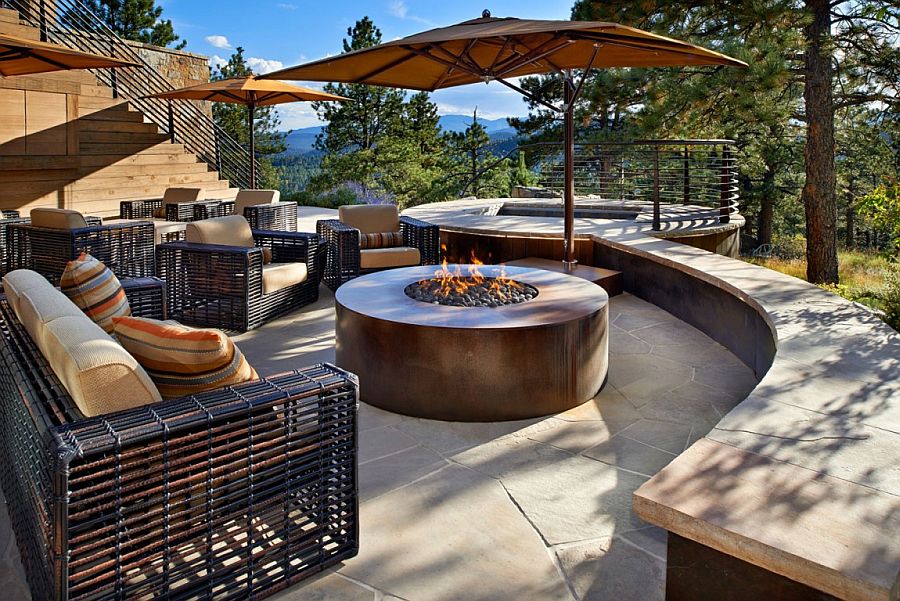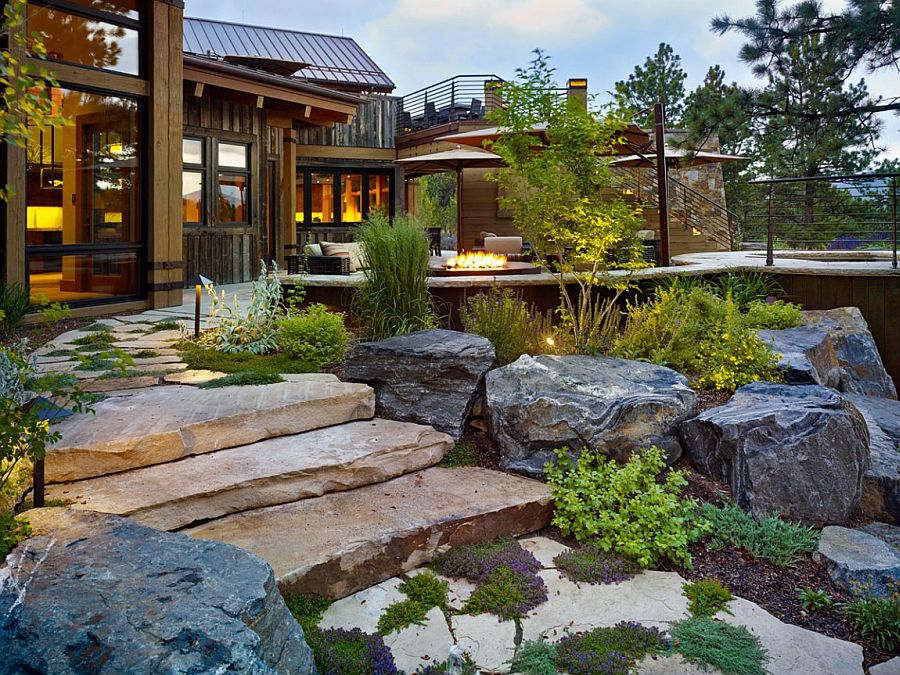 This home exemplifies what I call Living Architecture, which is essentially learning from the living and natural systems with which we are seamlessly intertwined. The intent of living harmoniously is returned to the forefront of the art and the act of building.
– Principal Architect David Barrett