Filled with a delightful array of contrasting finishes, custom details and decor that bridges the vintage with the modern, Loft 9b in Sofia, Bulgaria could arguably be dubbed the world's best small attic apartment! And the fact that this lovely home was found as just another mundane loft by architect Dimitar Karanikolov and interior designer Veneta Nikolova just a couple of years ago makes the mesmerizing transformation ever more magical! When the couple decided to move to the Bulgarian capital, leaving behind the fast-paced life in London, they wanted a home that reflected their individual taste, style and design philosophy.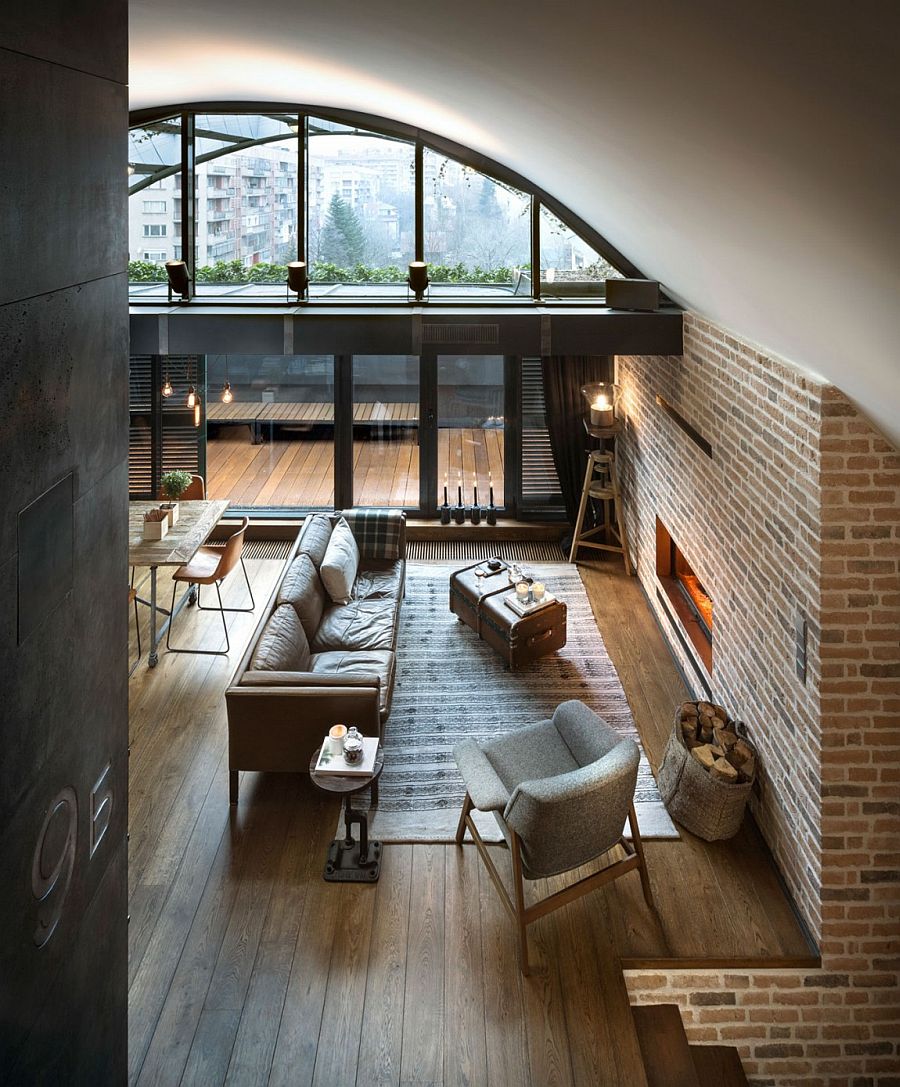 Putting this beautiful attic apartment together piece by piece also allowed the homeowners to discover a whole new brand of boutique furniture that they call LOFTCASE. At the heart of the apartments' living room is a large, dark cube crafted from custom concrete panels that conceals the elevator panel and also holds a bathroom above it! But the surprises do not end there, as the exterior of the giant cube is laced with cool floating shelves that bring color to the living area, and another small nook is turned into an ergonomic home office. An open living area with dining space is connected to the balcony that acts as a private courtyard.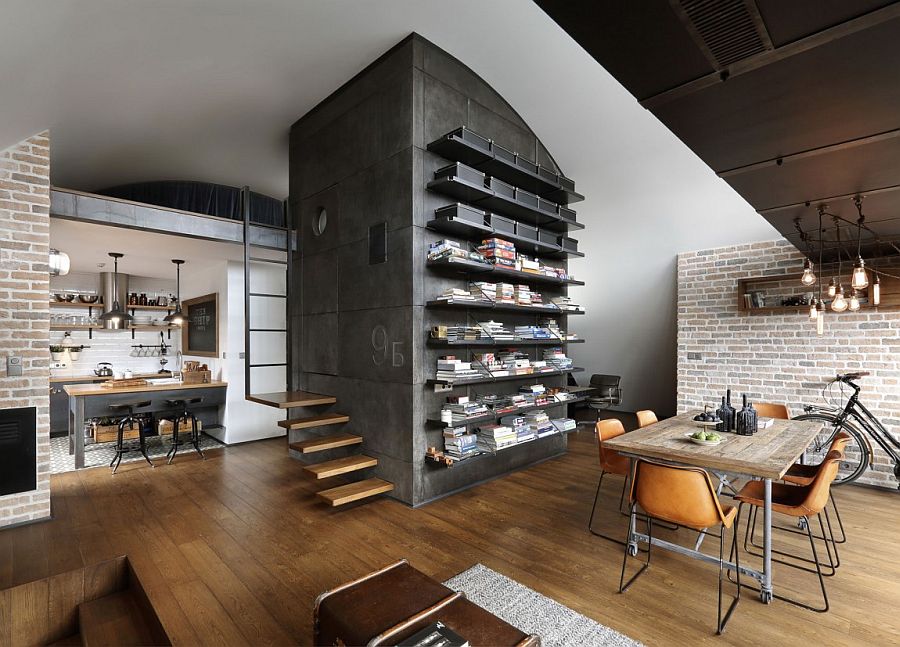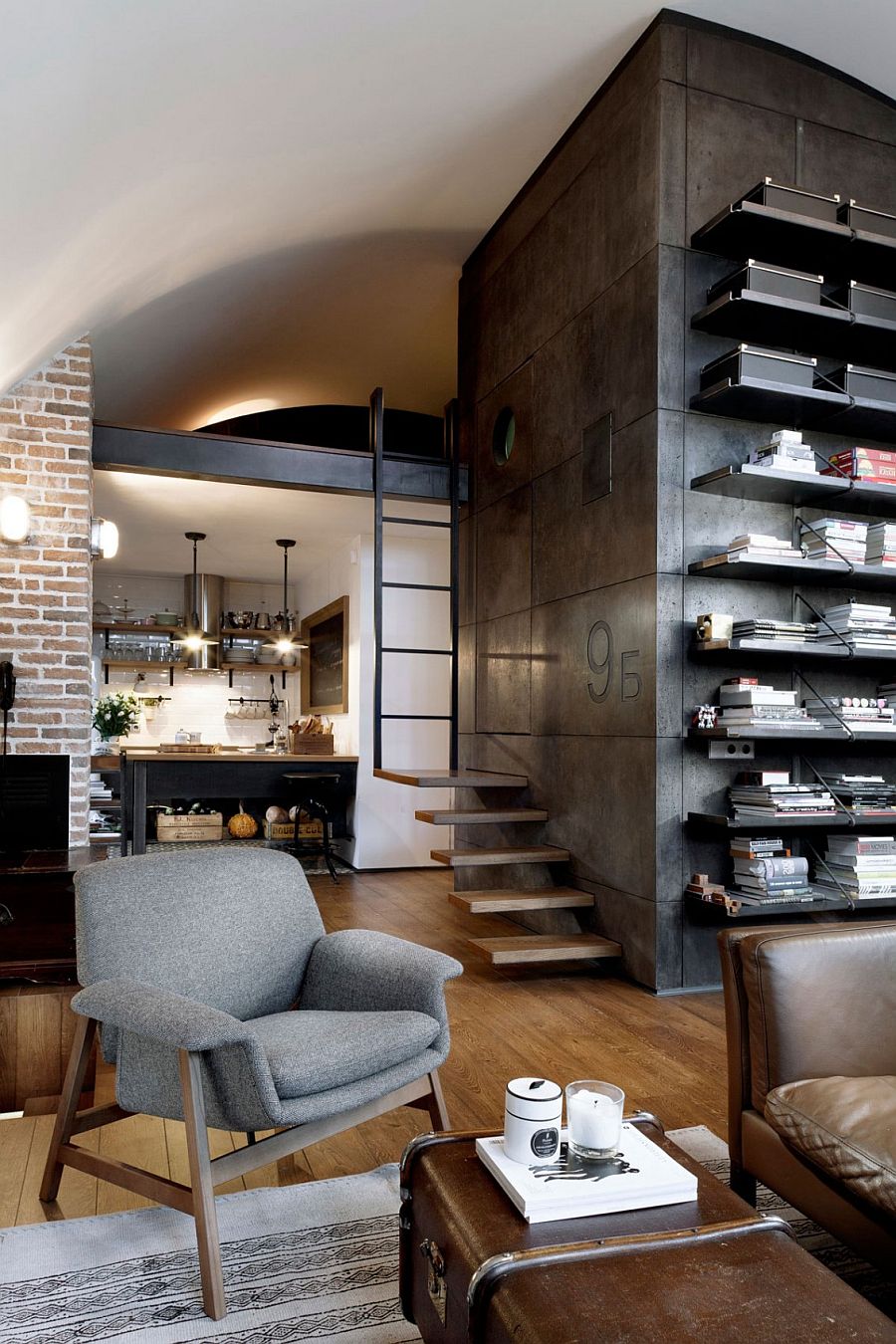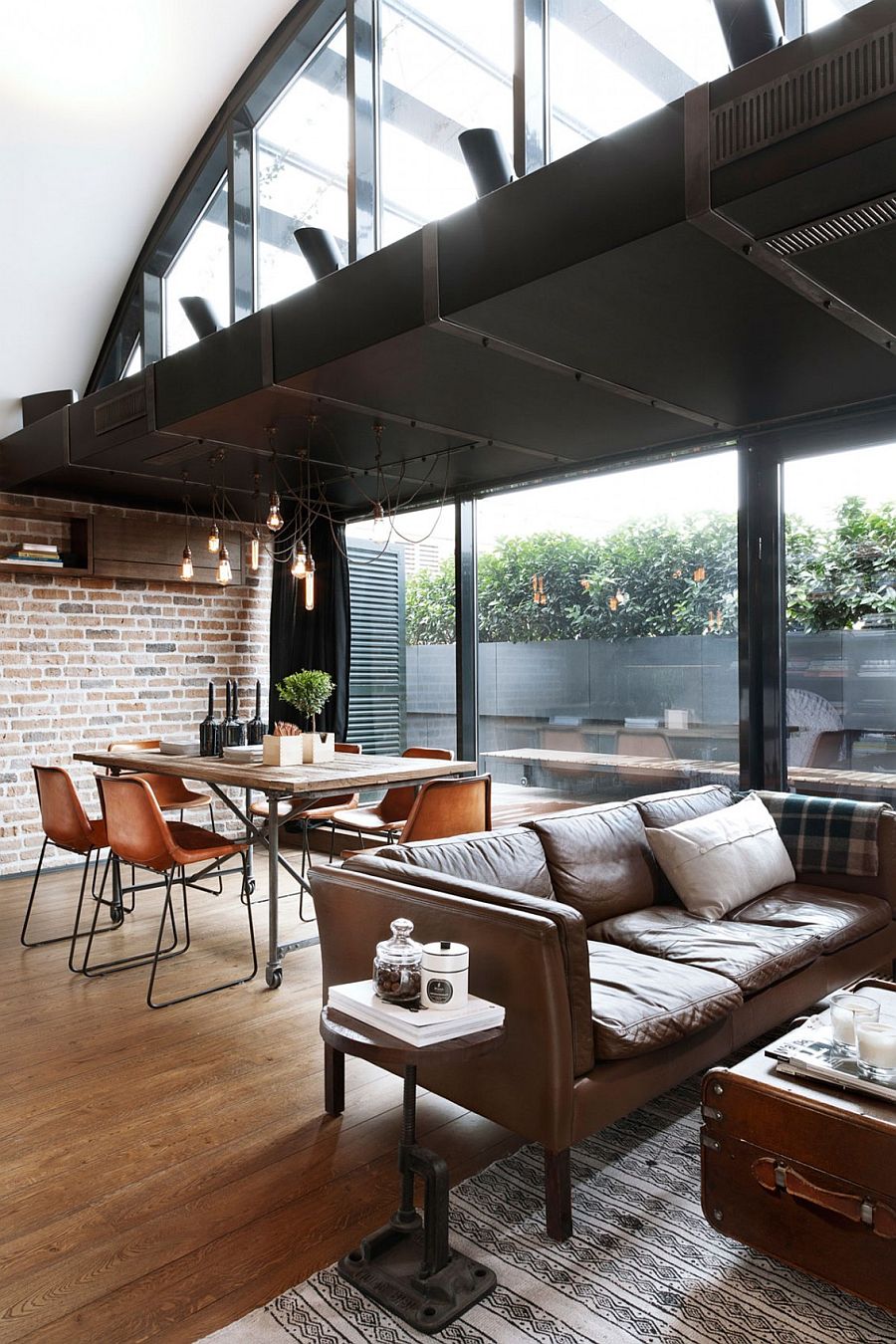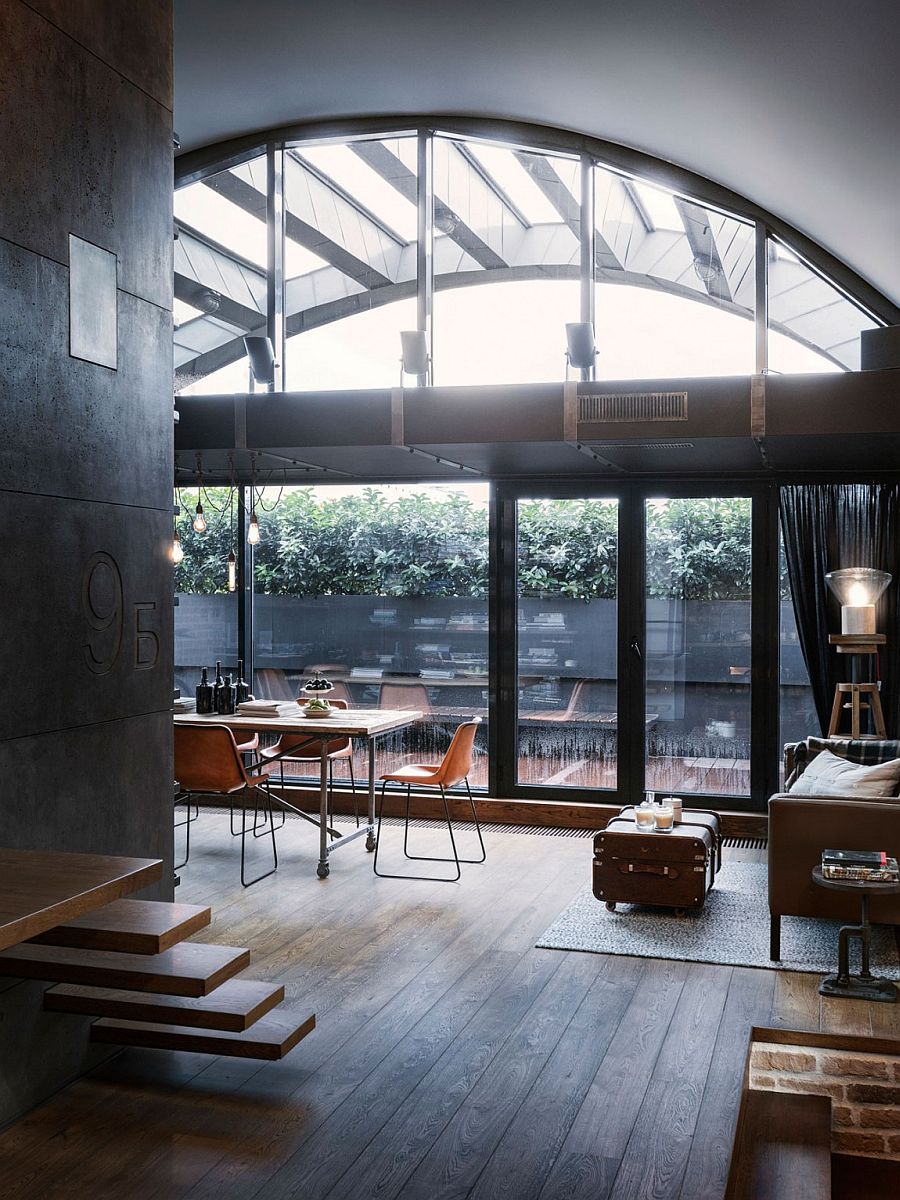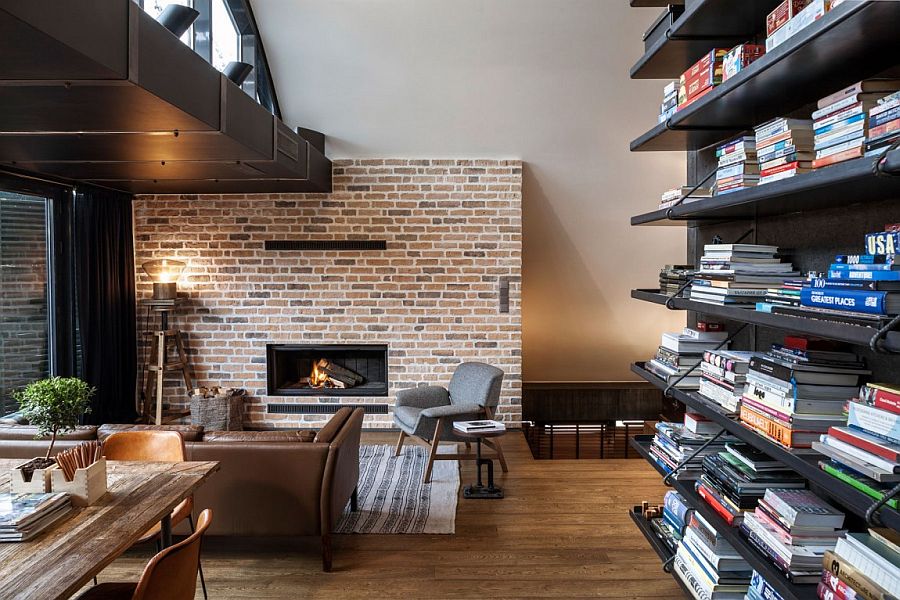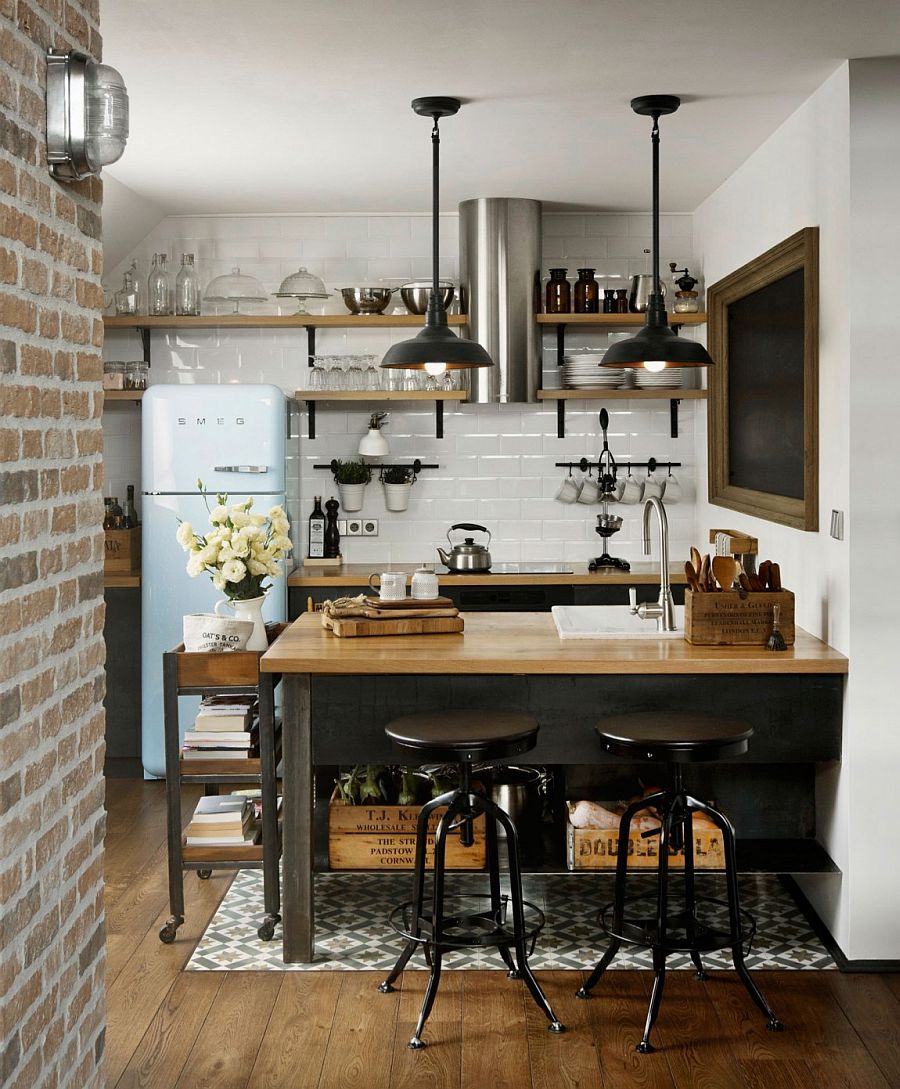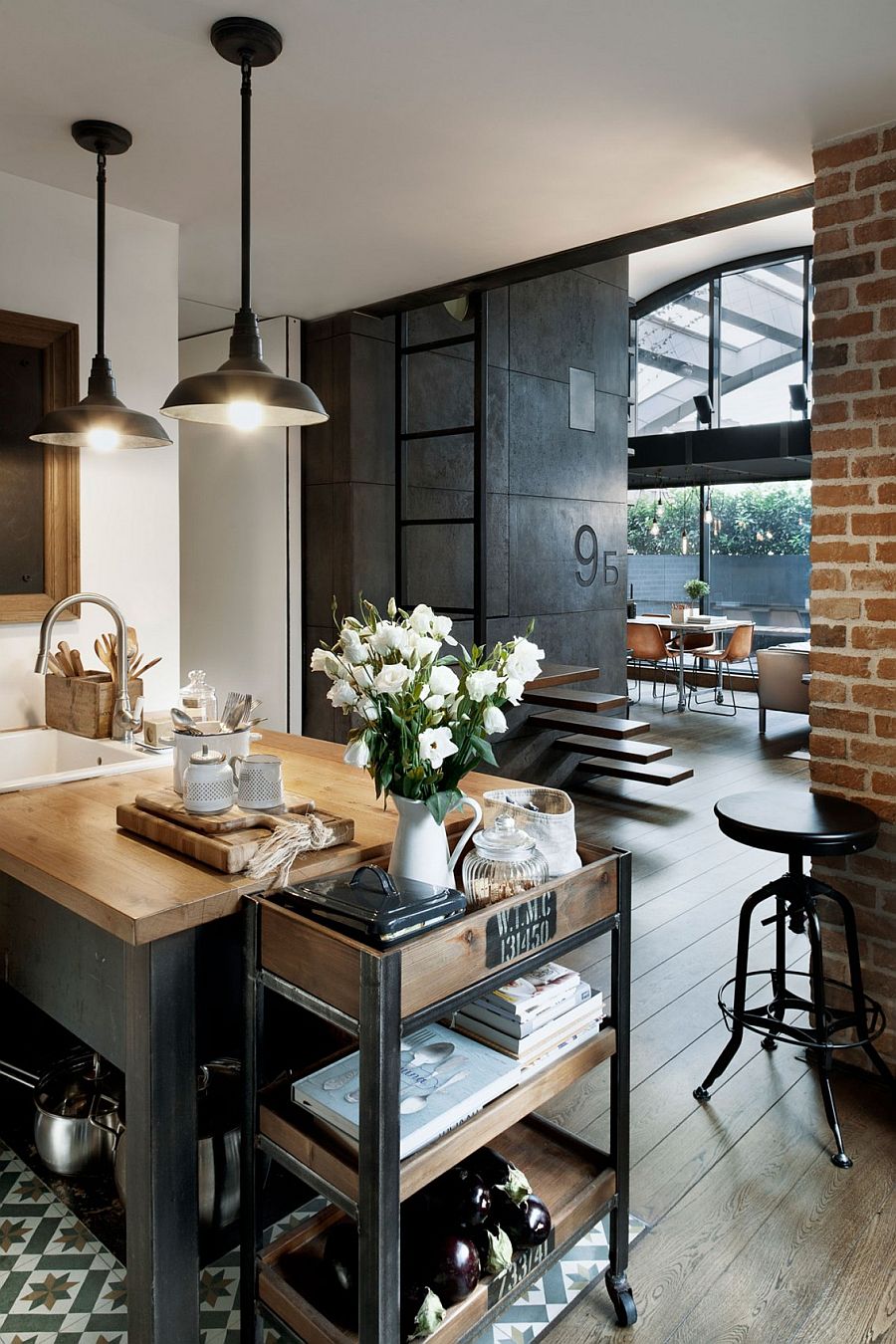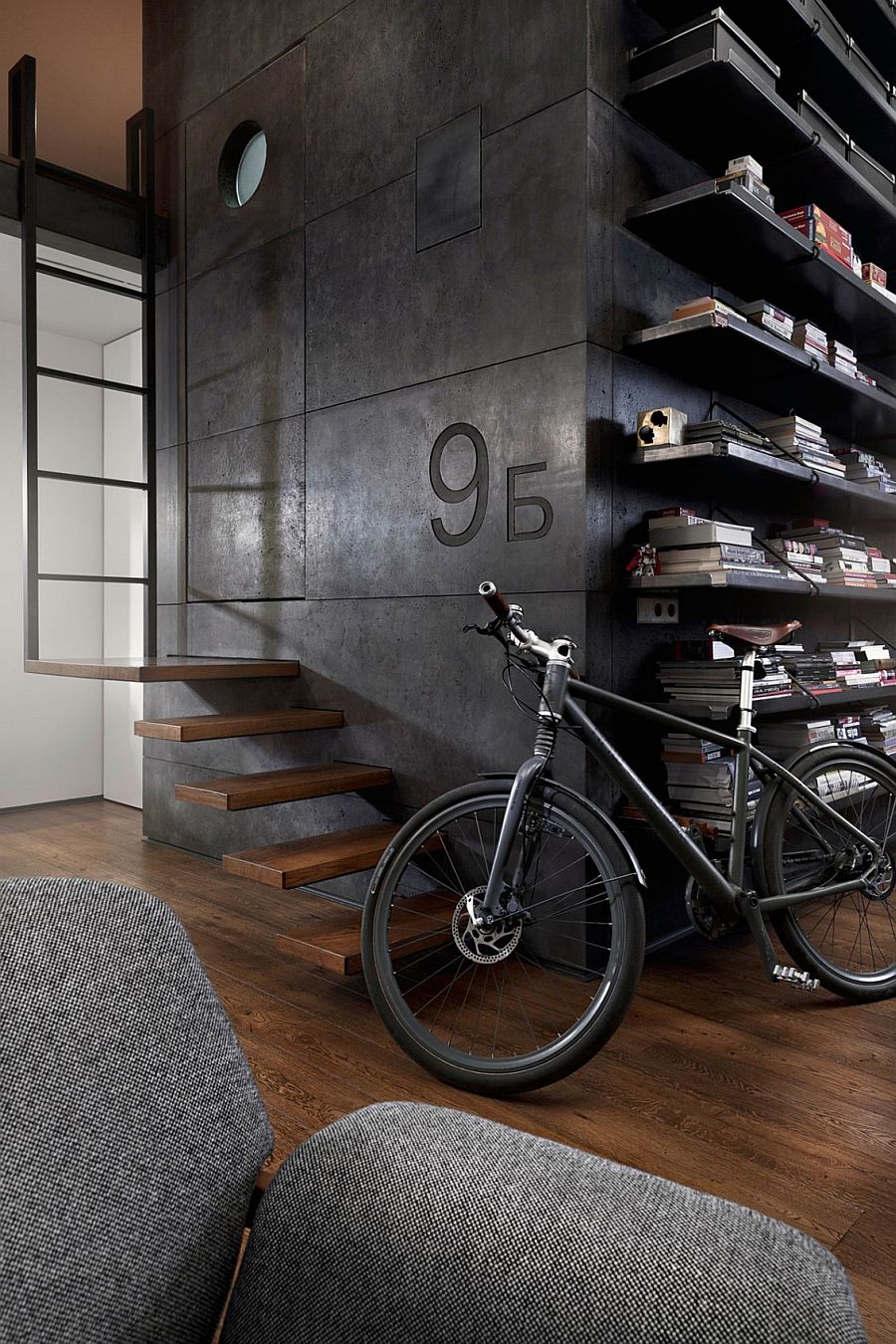 The balcony is lined with cantilevered aluminum planters and a cloak of greenery that ensure this small space is turned into a private courtyard that is sheltered beautifully. The other end of the living area holds the kitchen with a splash of vintage decor, wooden shelves and industrial-style pendants. The bedroom with an accent brick wall, vintage decor and a brilliant wardrobe inspired by the design of old suitcases (giving birth to the LOFTCASE Series) seems to continue the theme and style set by the living area.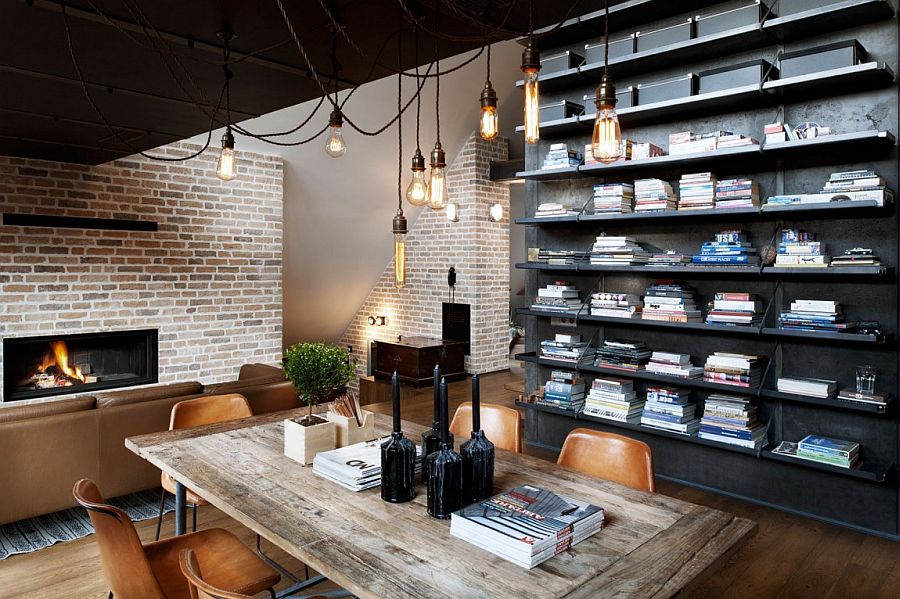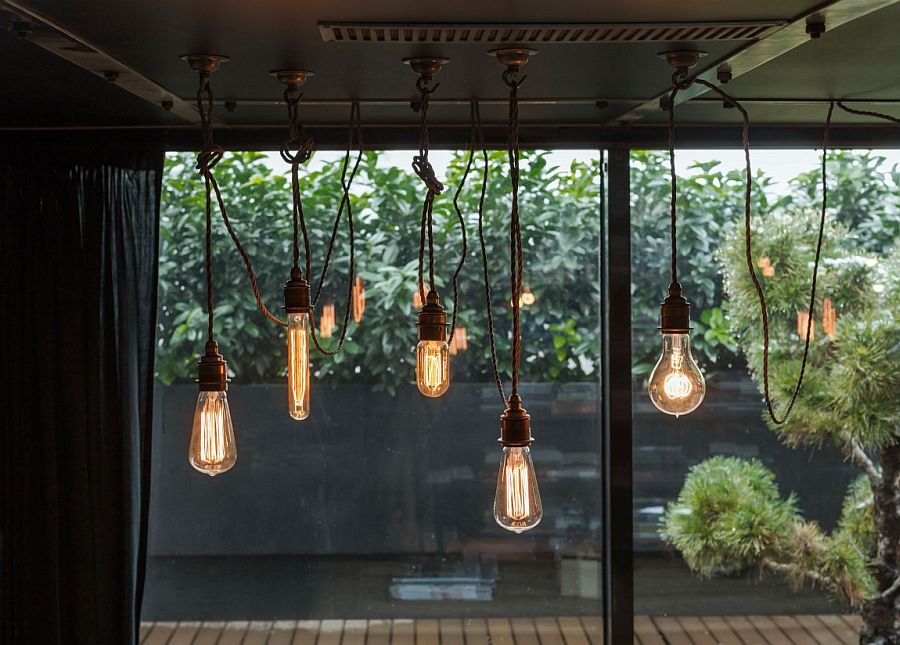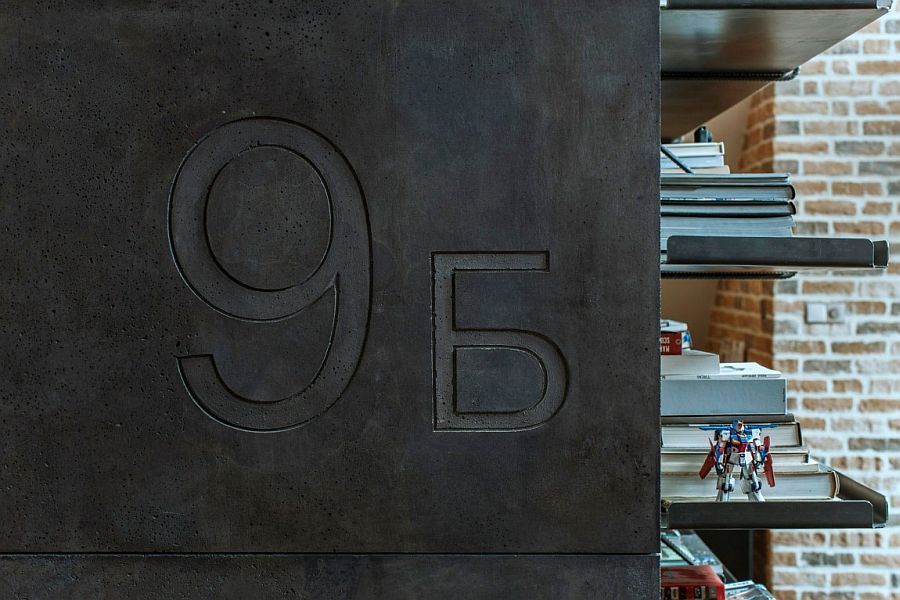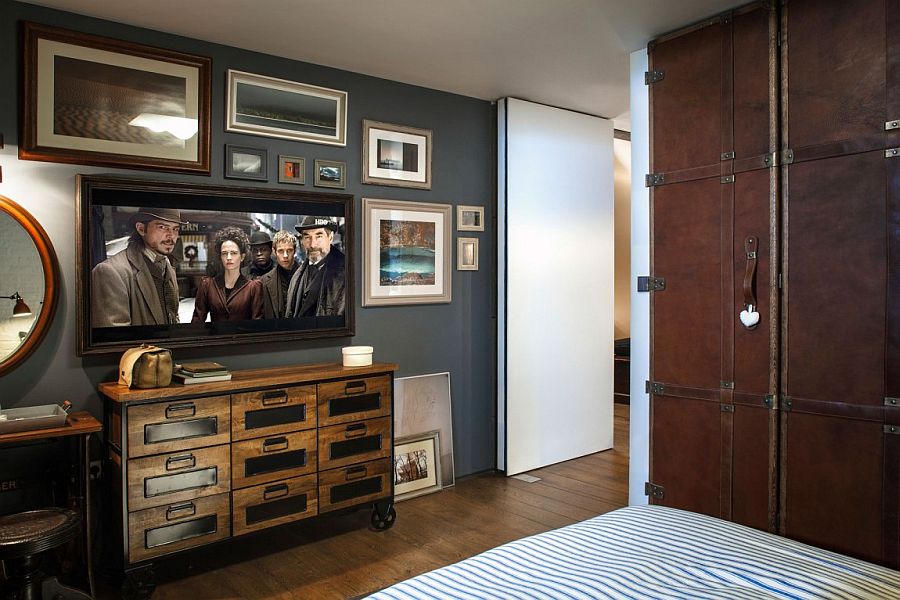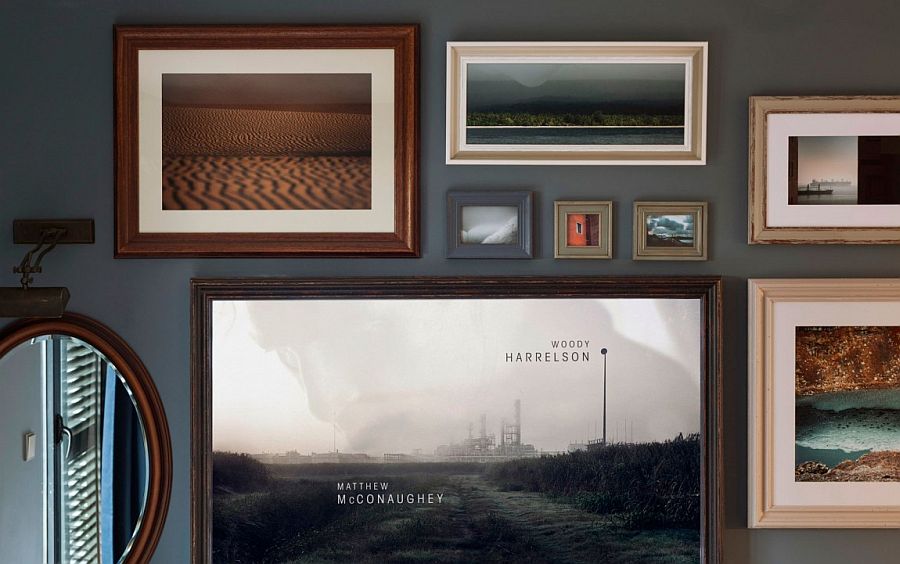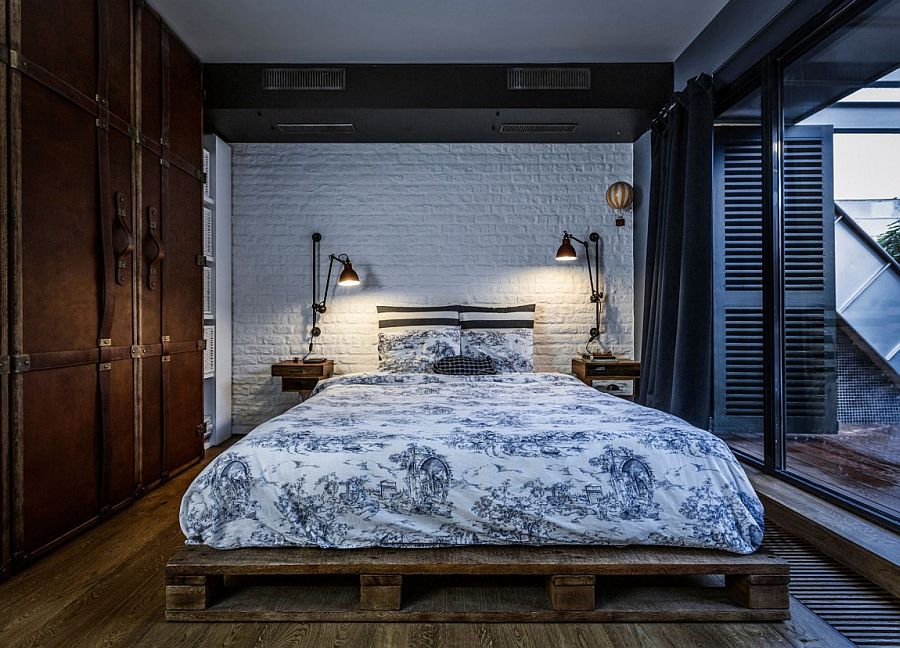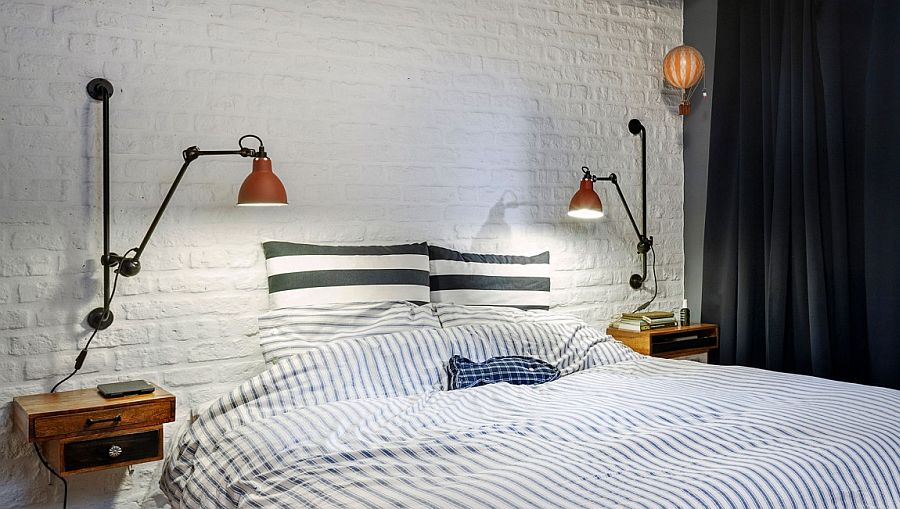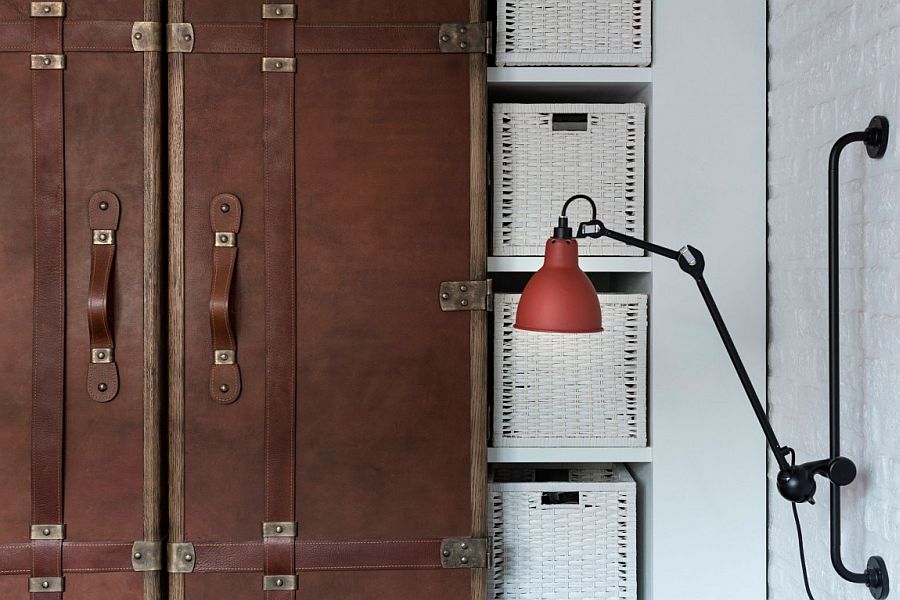 Subtle details such as the air conditioner hidden away in a custom wooden drawer, a smart ventilation system, a sizzling fireplace in the living room, and a relaxing hidden getaway with a bathtub that can be accessed using a ladder turn this loft into a truly one-of-a-kind dwelling. Whether you want to dub its style hipster modern, vintage modern or industrial chic, or a mix of the best elements from each one of those, there is little doubt that Loft 9b brilliantly showcases the endless love poured into it by its ingenious homeowners!