What's the first thing you see when you walk through the door of your home? Whether you have a cramped entryway that's barely there or a large foyer with lots of room, one design feature that almost always helps the space feel more homey and welcoming is a great looking bench or seating area. You can find benches in all sorts of colors, textures, and styles, but it's a bonus when they come with features that allow you to store your stuff away in them — especially if you're limited by your closet space! Check out some of these amazing looking entryway benches that will take the clutter away from your front door.
Roomy Drawers
The Wade bench from Pottery Barn almost looks as if it's a dresser made for sitting. With drawers that are spacious as ever, you can store everything from bulky outerwear and shoes to large objects and accessories. Add a cushion and a couple of beautiful throw pillows and you're good to go!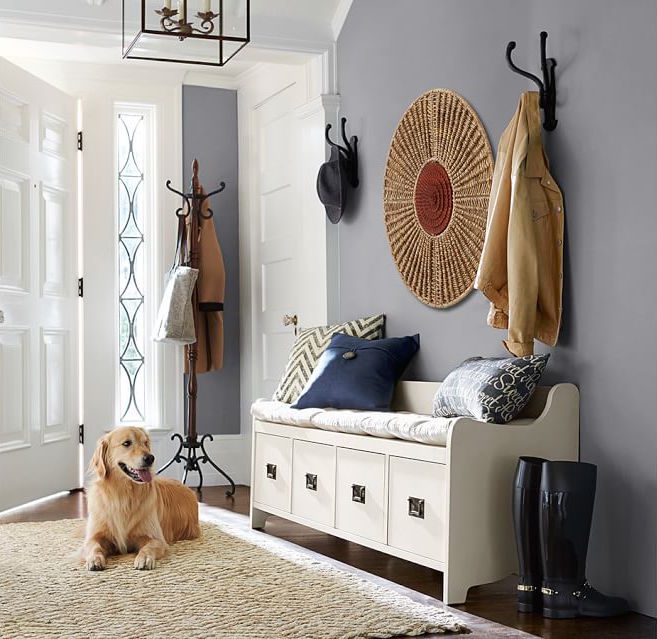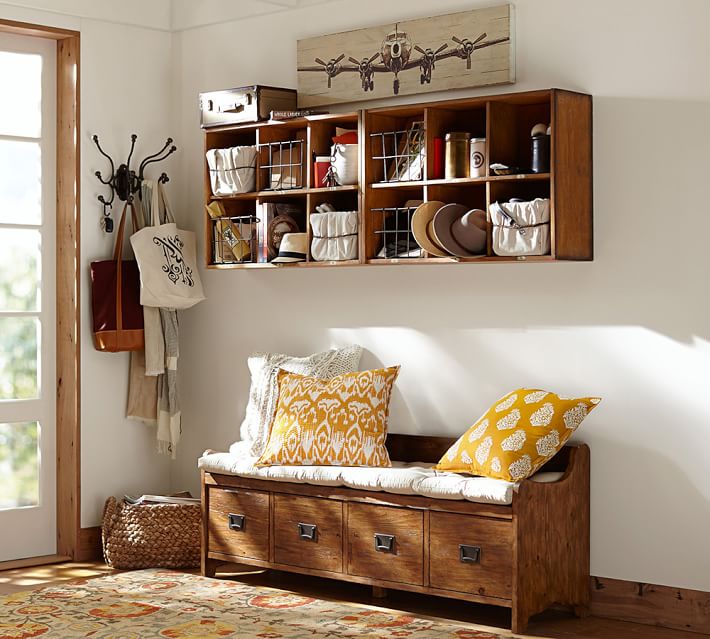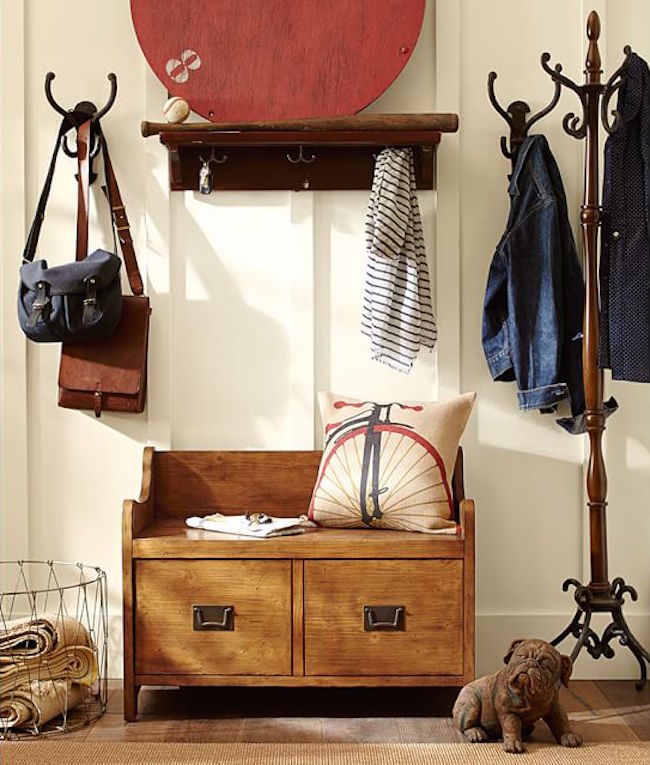 Openly Rustic
If you're going for a real rustic look in your entryway, but still want to keep it simple, maybe the Orinda bench is an ideal choice for you. The wood on this bench has been distressed for a warm, grainy feel. It has an open space beneath it for storage and two smaller drawers for all your little knick knacks. When paired with the matching cabinets, it becomes the ultimate entryway storage system.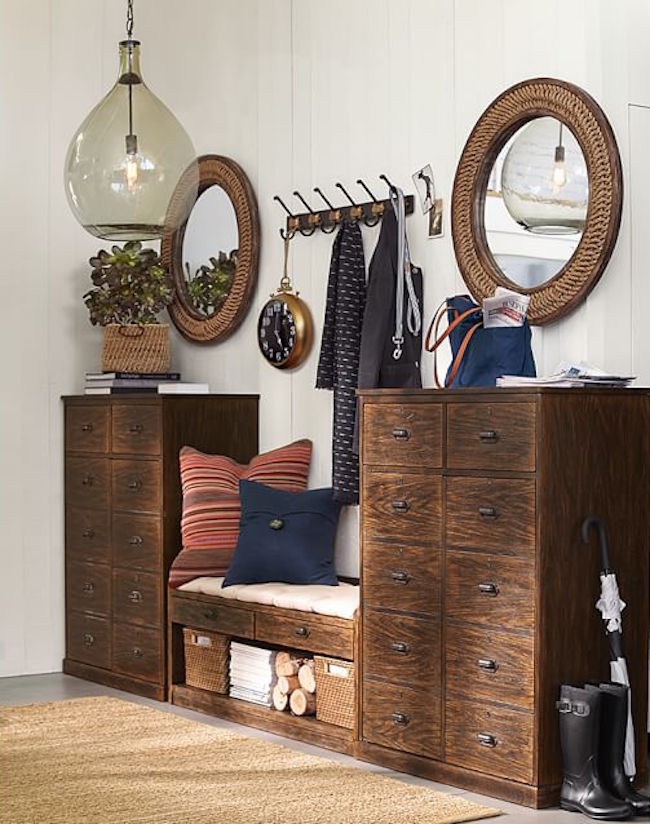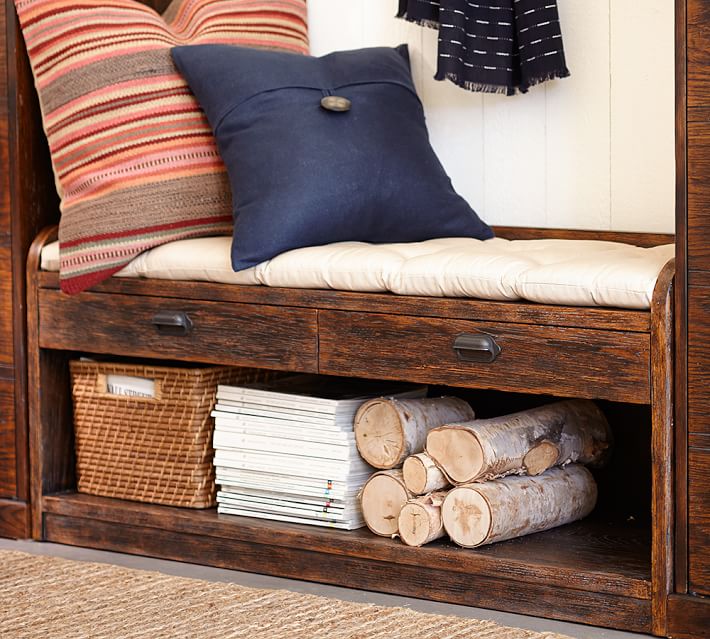 Serious about Storage
If you liked the Orinda design and all of its storage possibilities, then you'll probably be impressed with the three-piece Olivia bench and locker towers too. It's comparable to having a large entryway closet. With lots of slots in the bench for small items and wall-mounted towers for larger things, all you need is to install a few hooks in the middle for hanging coats and bags.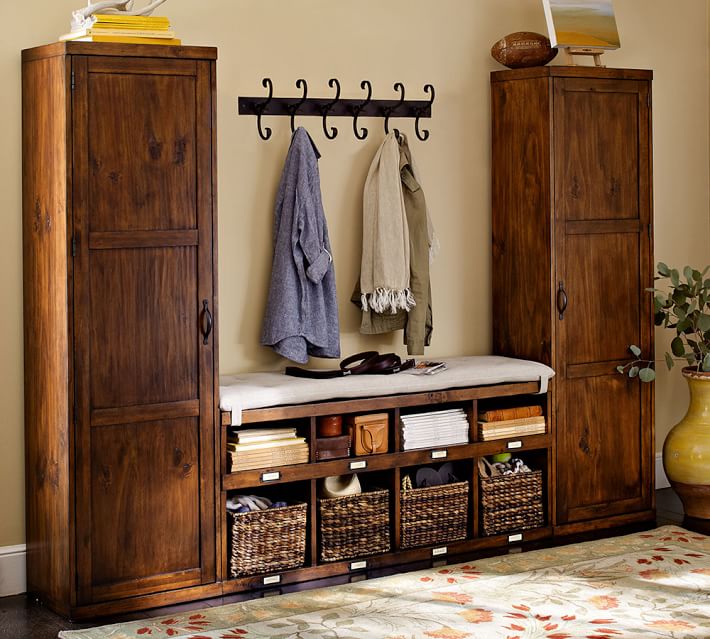 Cubby Convenience
Making use of cubbies to keep things out of sight is a great storage solution for the entryway, and even better when paired with a bench! The Samantha bench and matching shelf from Pottery Barn offer just enough seating space and large enough baskets as cubbies for storage. It's a perfect place for all your hats, scarves, mittens, dog leashes, and other things you need to conveniently grab when you're heading out the door.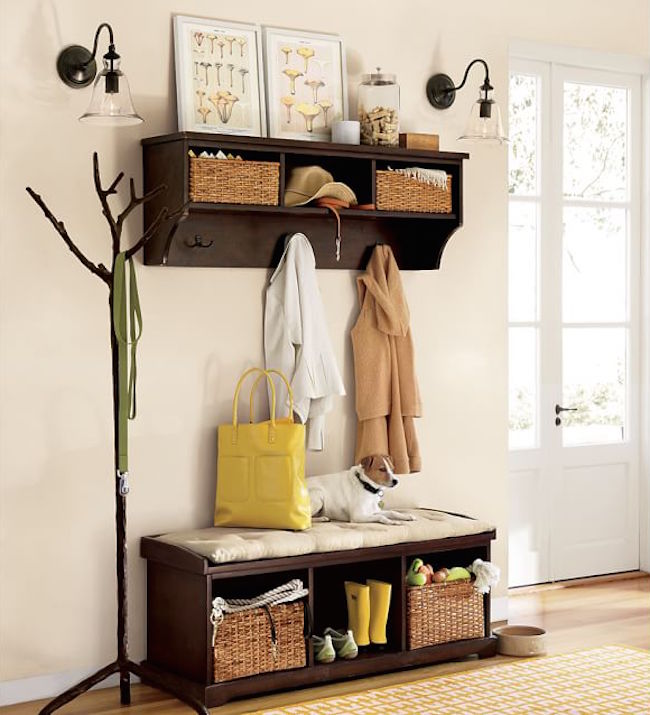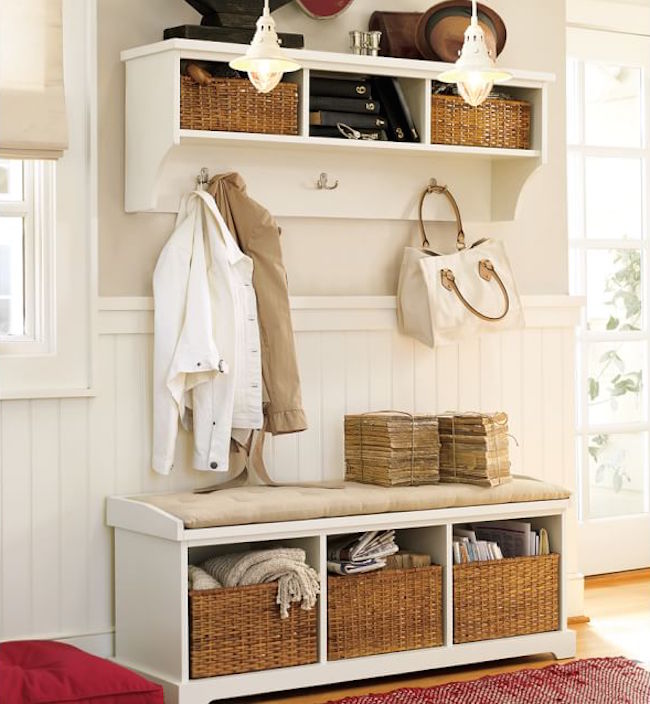 Just Enough Room
Not much of a fan of drawers or cubbies? No problem, you can still get the look of a simple, regular bench with this Caden leather bench from Pottery Barn — with at least the option for a bit of storage! There's a small shelf beneath the seating, which you could leave empty or use to store a few baskets, shoes, or anything else that might fit.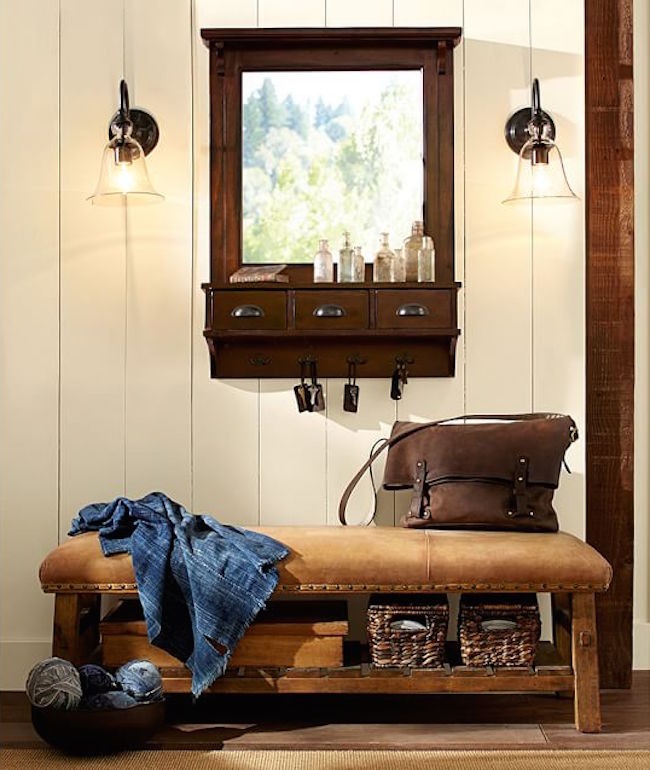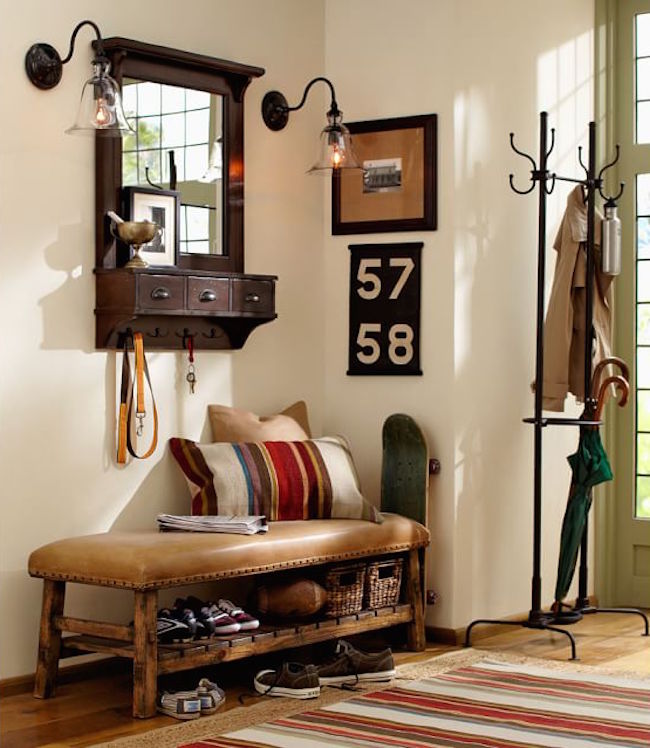 Elegantly Spacious
Most of the benches shown here already have been pretty simple, but the Darby entryway bench is the one you want if you're really looking for one that has some curves to its design. While it doesn't come with any real shelving, cubbies, or drawers for extra storage, there's plenty of room beneath to store a few baskets or bins if needed!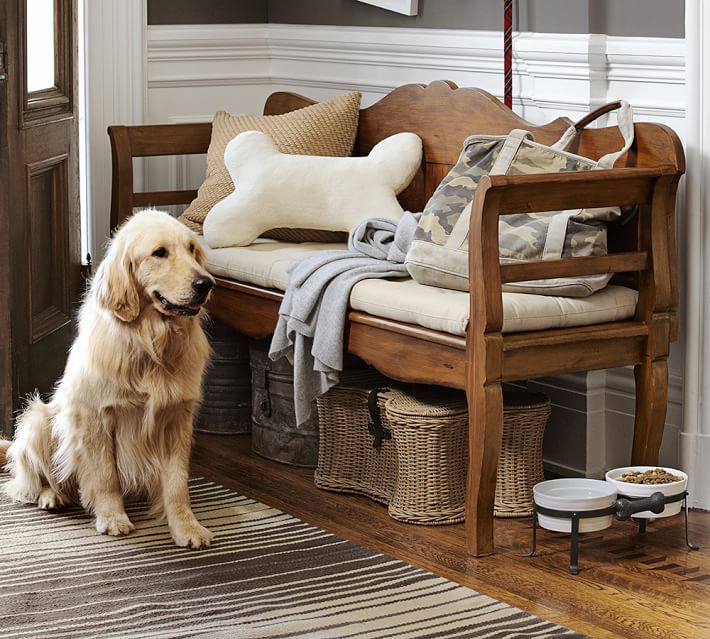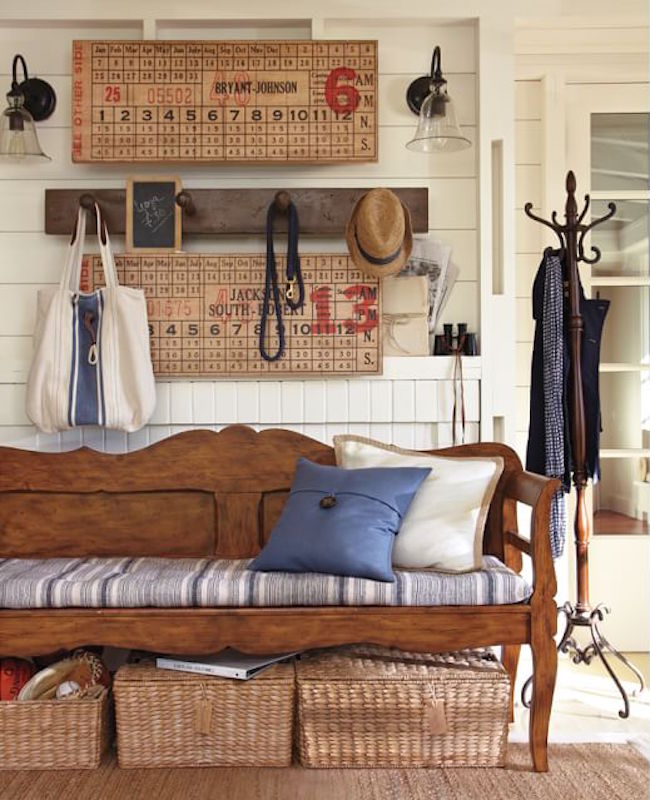 Hooked Right In
Anyone who doesn't have a closet in their entryway knows just how much of a struggle it is to store coats and other outerwear. If that's you, you might consider going for the Morgan hall tree bench from Pier 1, with built-in hooks to hang all your stuff. The bench itself also has two large drawers for all your accessories and smaller outerwear items.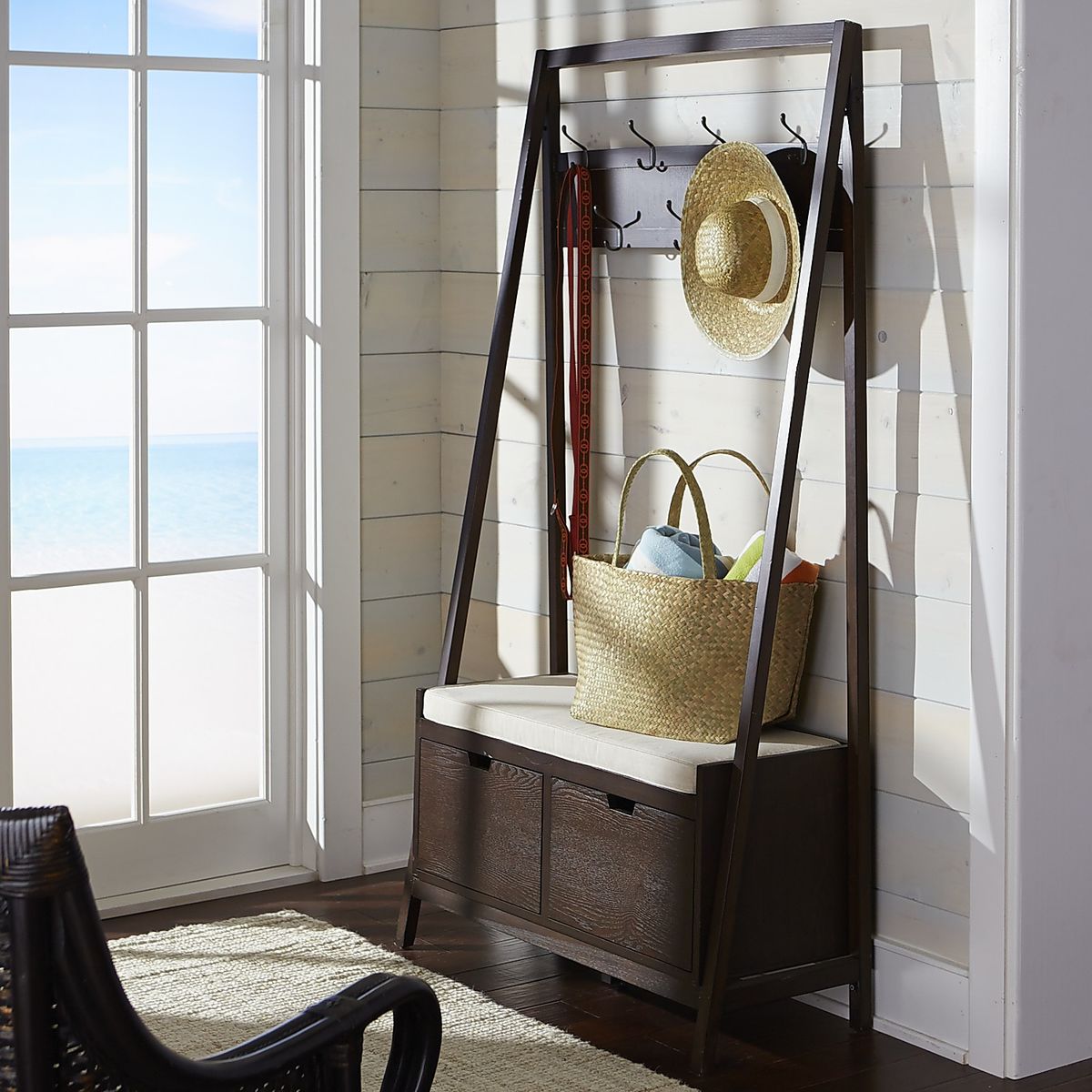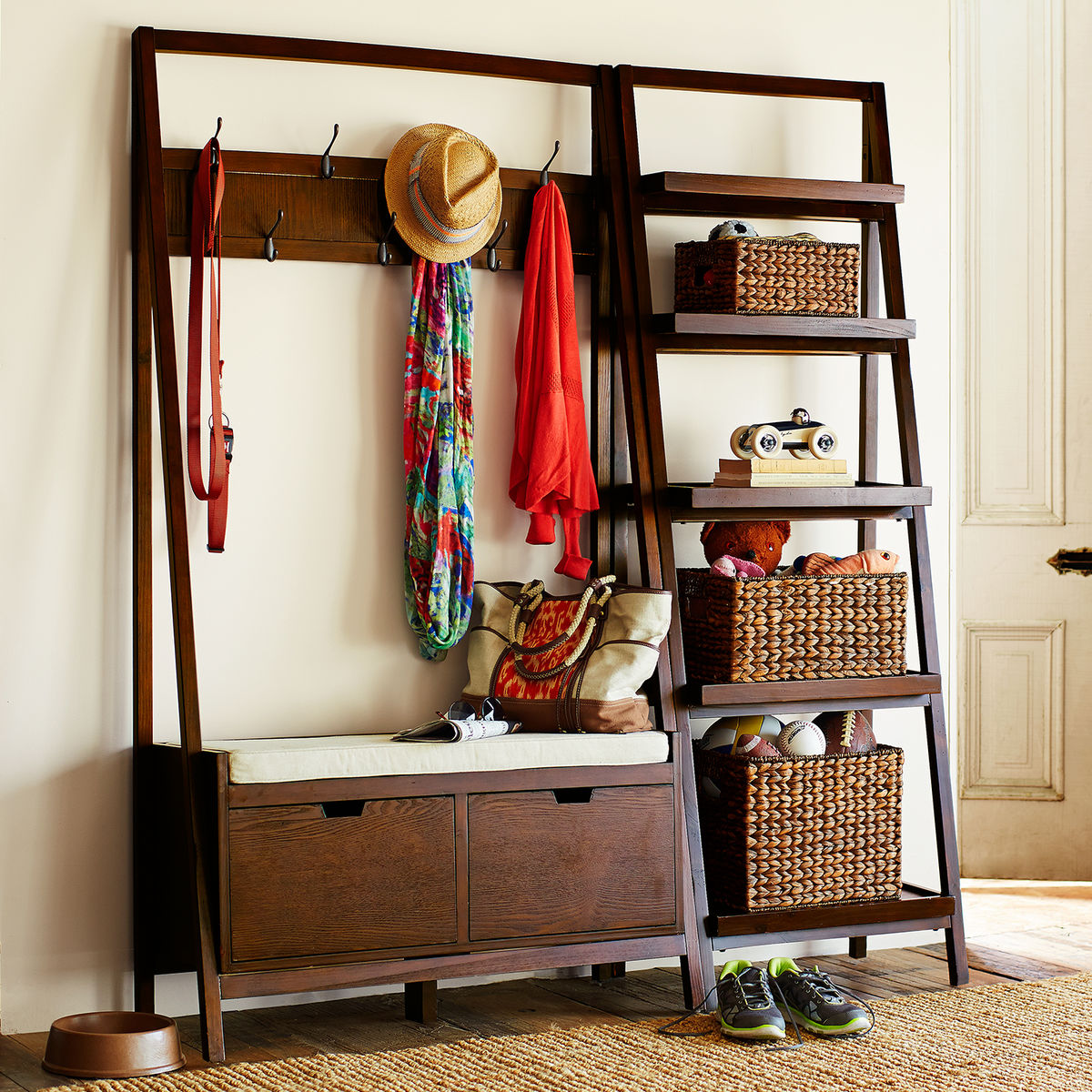 Reflective Versatility
Similar to the Darby bench above, Pier 1's Alcott tree hall bench has comparable features, but with a totally different look. It comes with hooks to hang your coats and rattan baskets for extra storage, and a convenient mirror is built right into it so you can check your hair and makeup before you head out.