The mesmerizing view of San Francisco Bay and the Golden Gate Bridge in the distance is one that all of us would love to wake up to each morning. Much like the glittering New York City skyline, it is an iconic image that has been intertwined with the quintessential 'American Dream'. It is no wonder then that the stunning Garay Residence nestled on a private hillside lot in Tiburon instantly draws you in with its unique design and amazing ambiance. Originally built as a modest home in the 1970s, the residence was revamped and a new 2000-square-foot addition put in place by Swatt Miers Architects, which turned it into a contemporary dream home.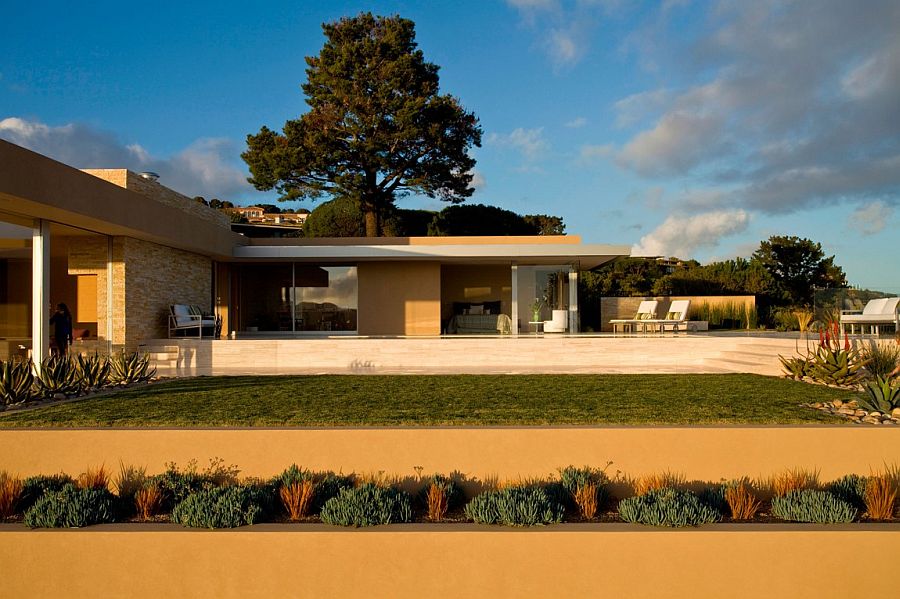 While it is the picture-perfect views of San Francisco, the Golden Gate Bridge and beyond that steal the show here, the beauty of the home itself is something to marvel at. Its cozy, serene aura is largely shaped by its walls crafted from custom cut Jerusalem Stone that was imported from Israel. The stone shapes the street façade of the home, and its warm, yellowish glow coupled with an abundance of natural light inside the residence ensures that this breathtaking California home perfectly blends contemporary aesthetics with a relaxing vibe.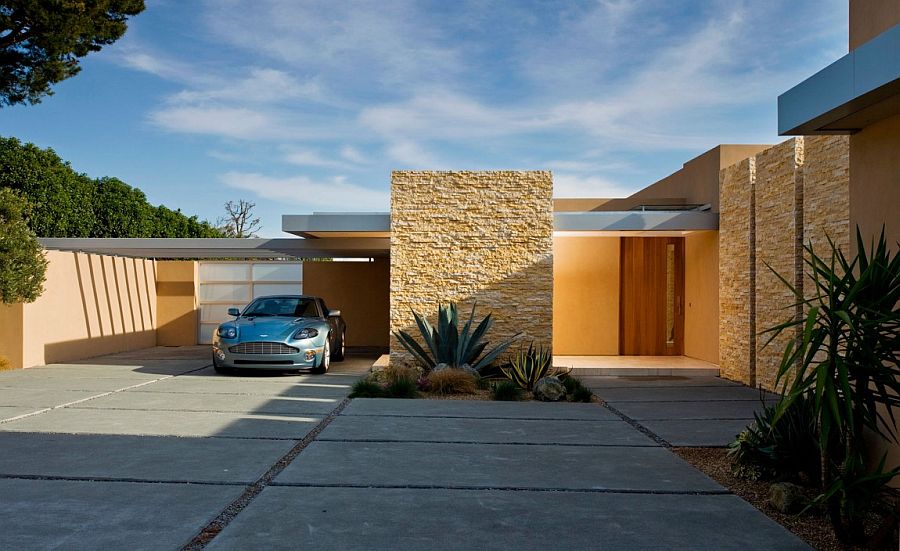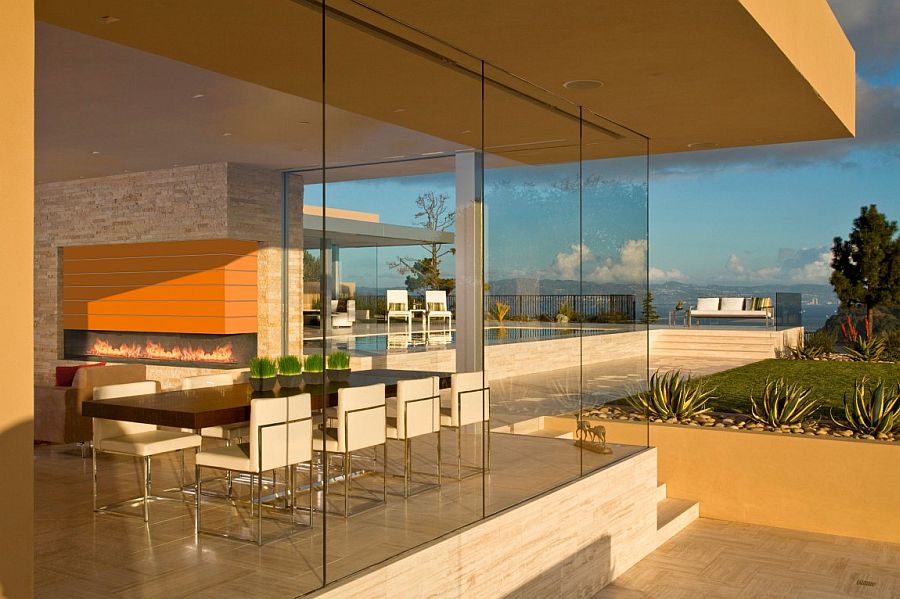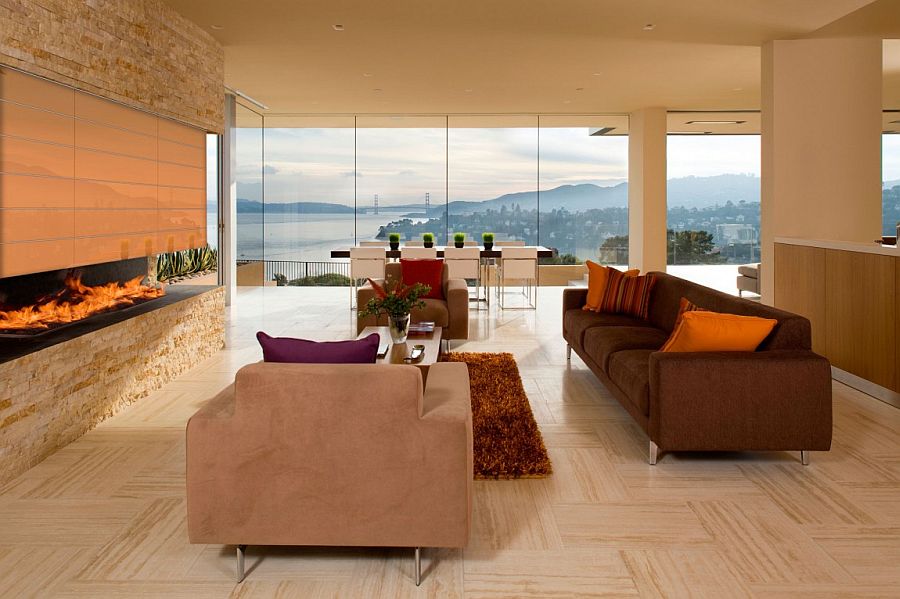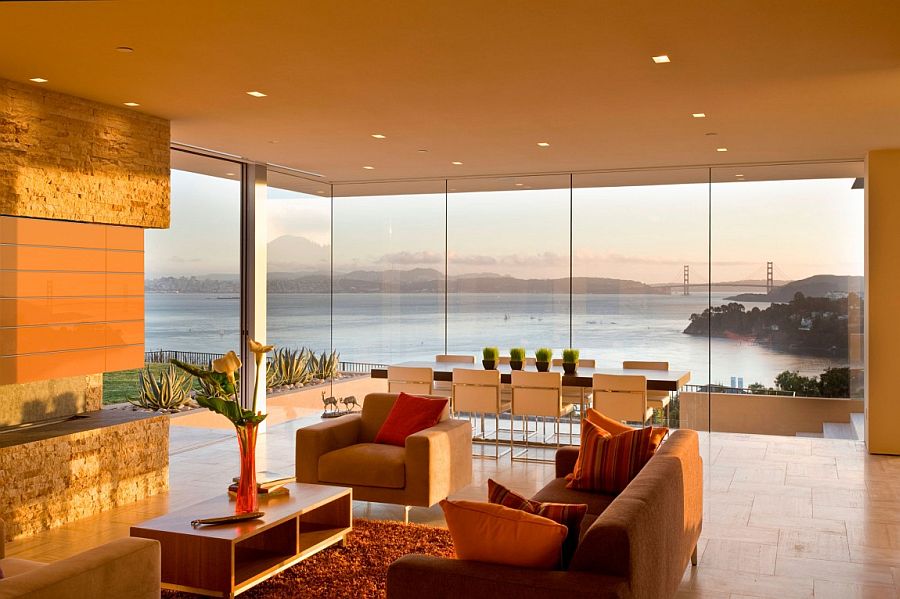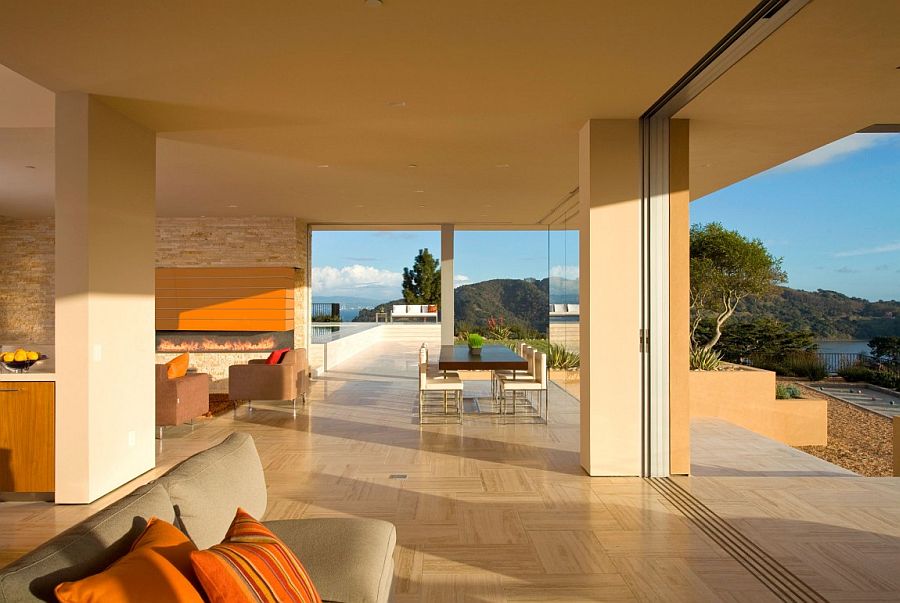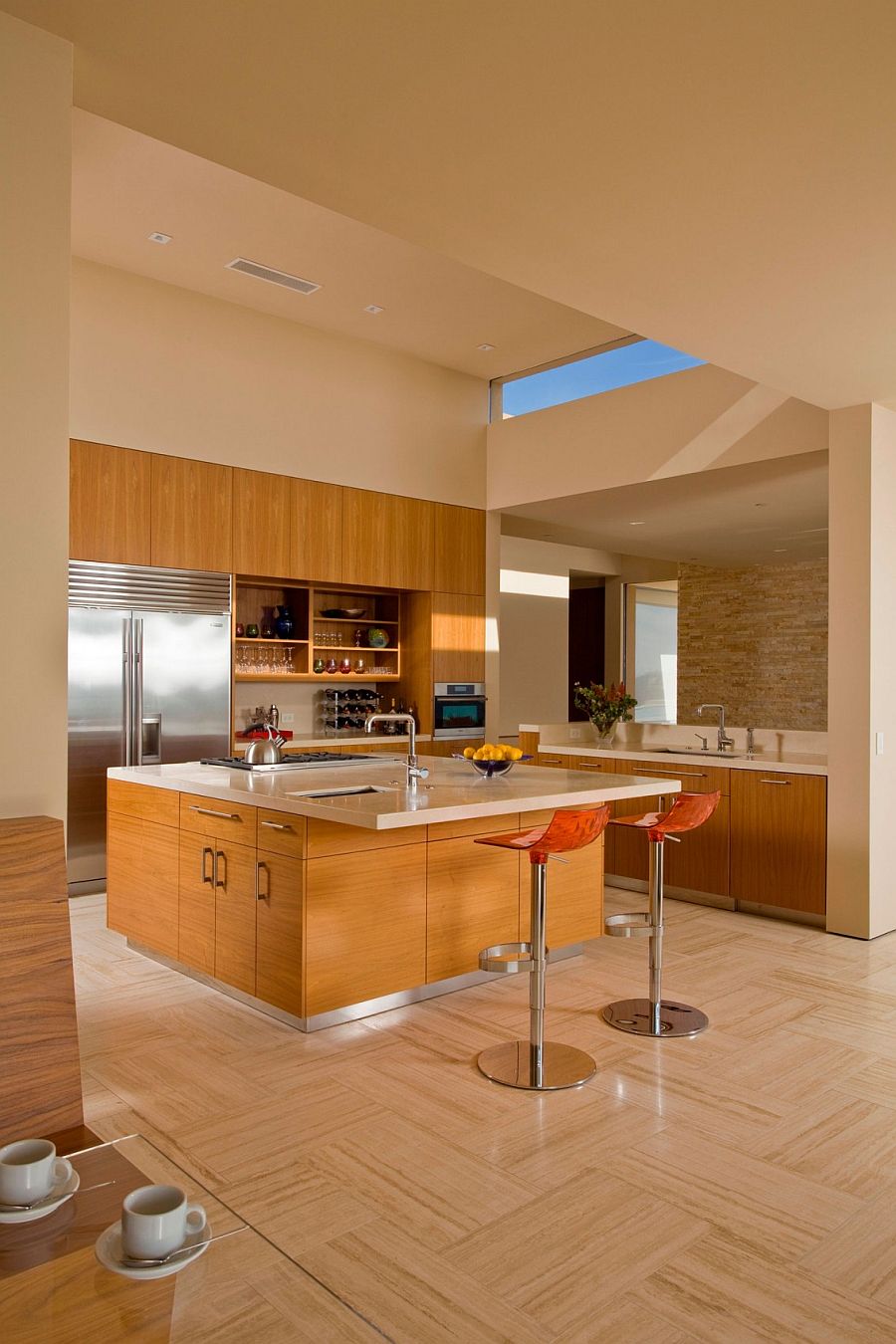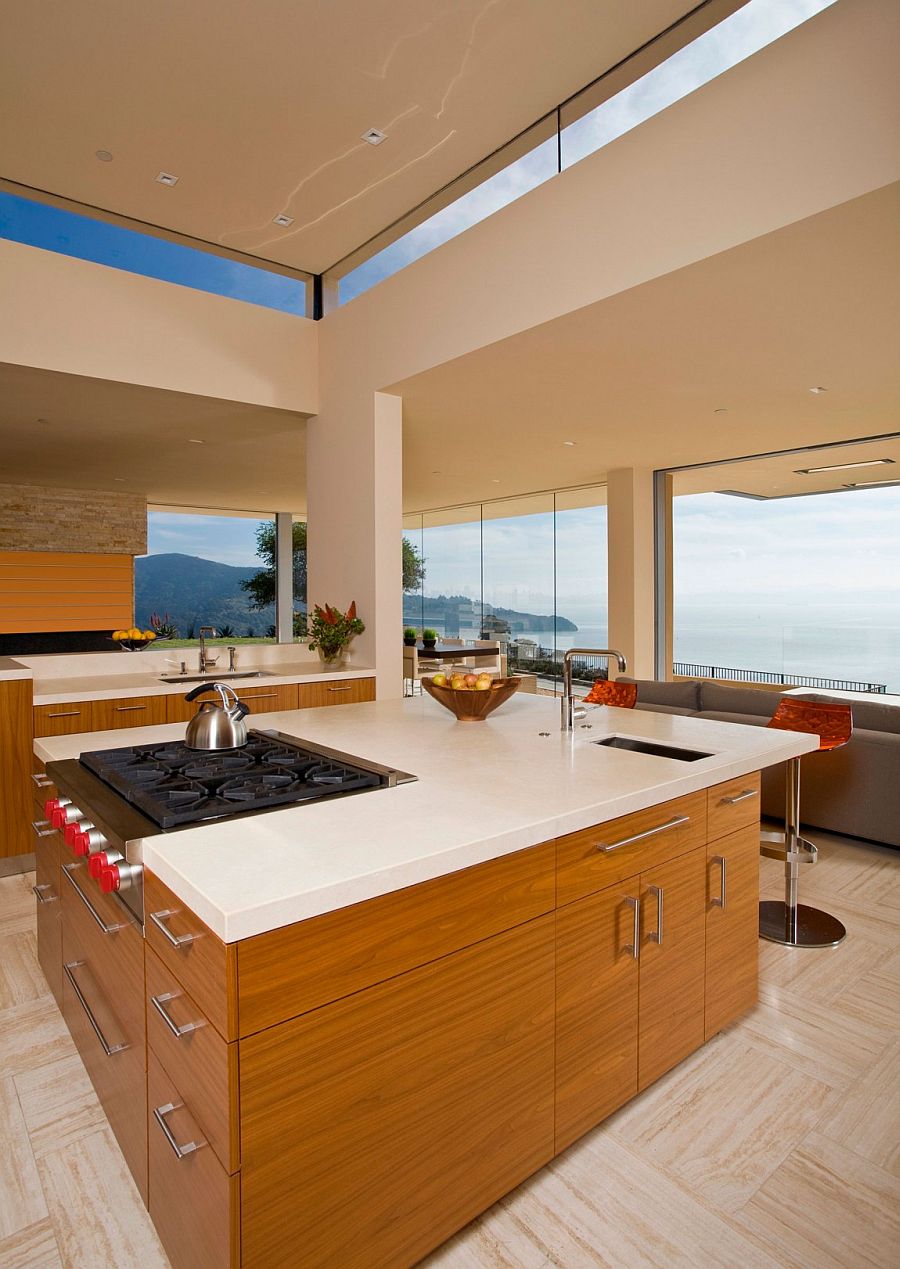 A 'circulatory spine' connects the private and public areas of the house with the sweeping gardens and courtyards outside. While the central zone houses the living area along with the kitchen and dining spaces in an open floor plan, the two opposite wings contain the master suite and the children's bedroom. Complete with a meditative pond, a refreshing swimming pool, cantilevered roof extensions that offer ample shade and scenery that will leave you awestruck; every day must feel like a beautiful vacation at the Garay Residence!