There's been a lot of talk about how bad sitting for long periods of time is for your health, with study after study to prove it. If you have a home office, now couldn't be more of a perfect time to shift your desk to a design that allows you to have the option to stand up and sit down. That doesn't necessarily mean you have to go out and buy a whole new desk that's specifically designed to adjust its height (which can easily cost several hundreds of dollars for a desk like that alone). For coming up with a standing desk solution that's both functional and nice to look at, consider some of these tips.
Build a Wrap-Around Desk Along a Wall
For the sake of simplicity, a wrap-around desk (similar to what you see at coffee shops or bars) is great for supporting both standing and sitting. And it's especially helpful if you need more flat surface space. This design from A Beautiful Mess is a lovely example of how you can pair it with a couple of nice bar stools and add some great wall art above the desk itself.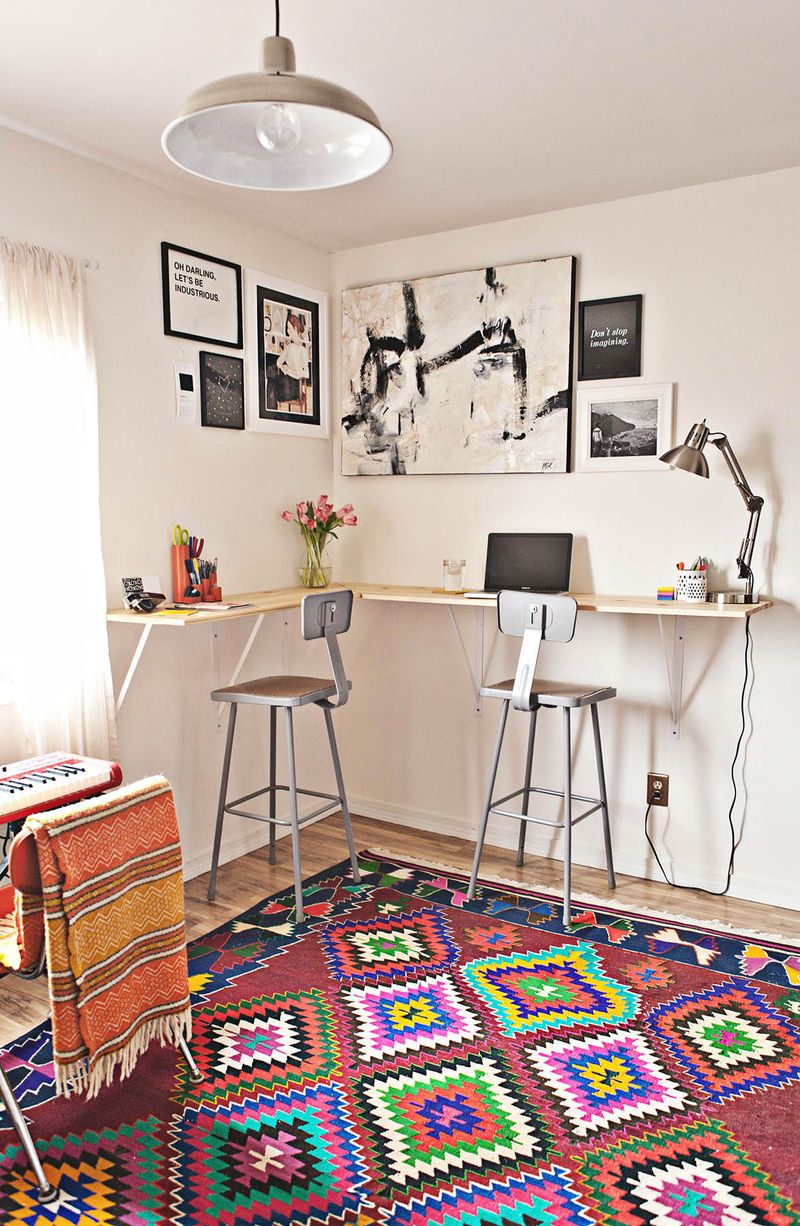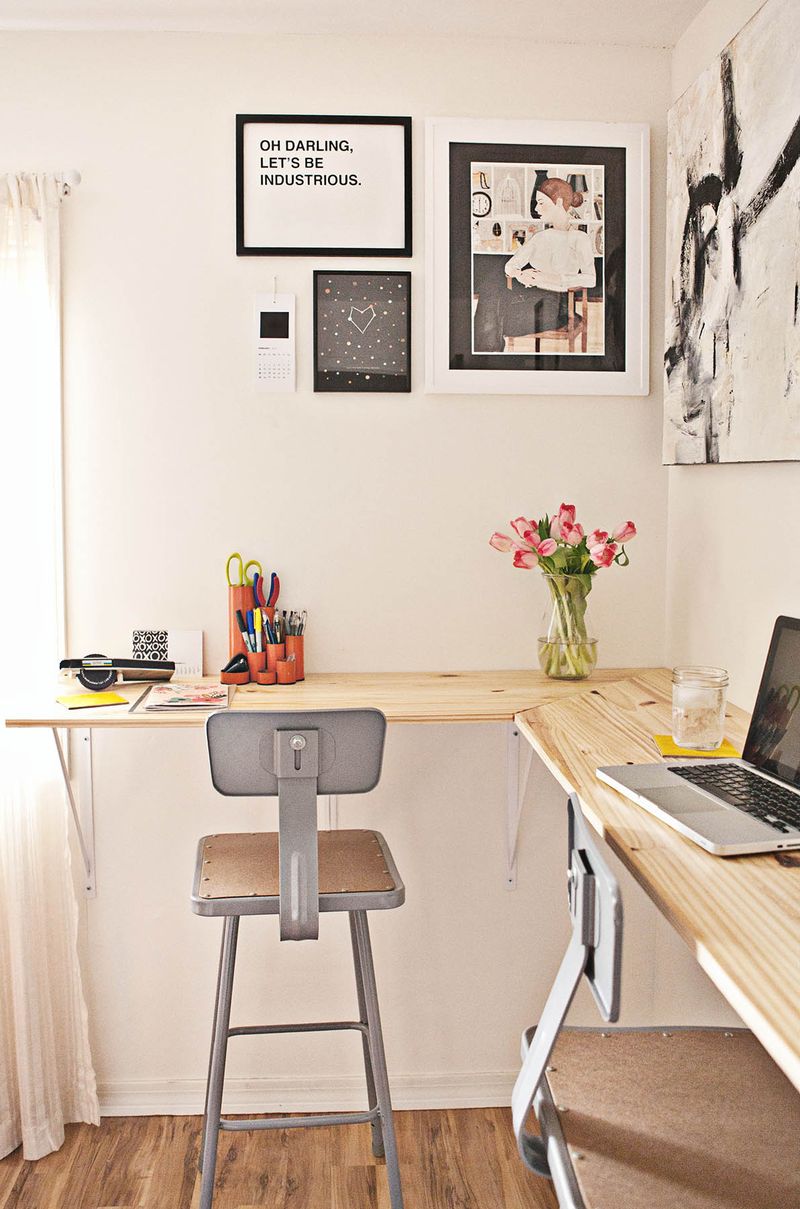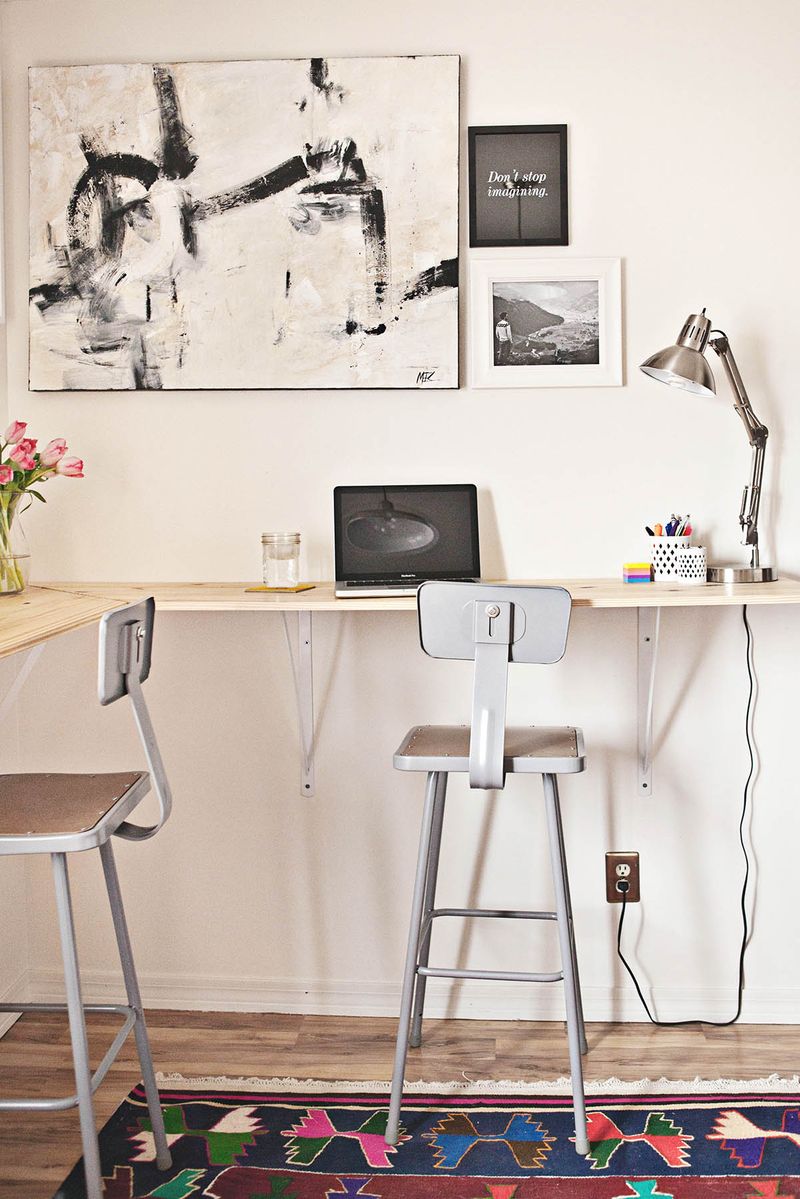 Make Your Own Compact Shelf Desk for Smaller Spaces
Not enough wall space or room to build a wrap-around desk? No problem. You can get a similar effect in a miniature version by using a simple shelf mounted to a wall at the right height. Ross Knight's DIY compact shelf desk shown on Apartment Therapy cost just $76 to make. Like the wrap-around desk, it can be paired with a bar stool too.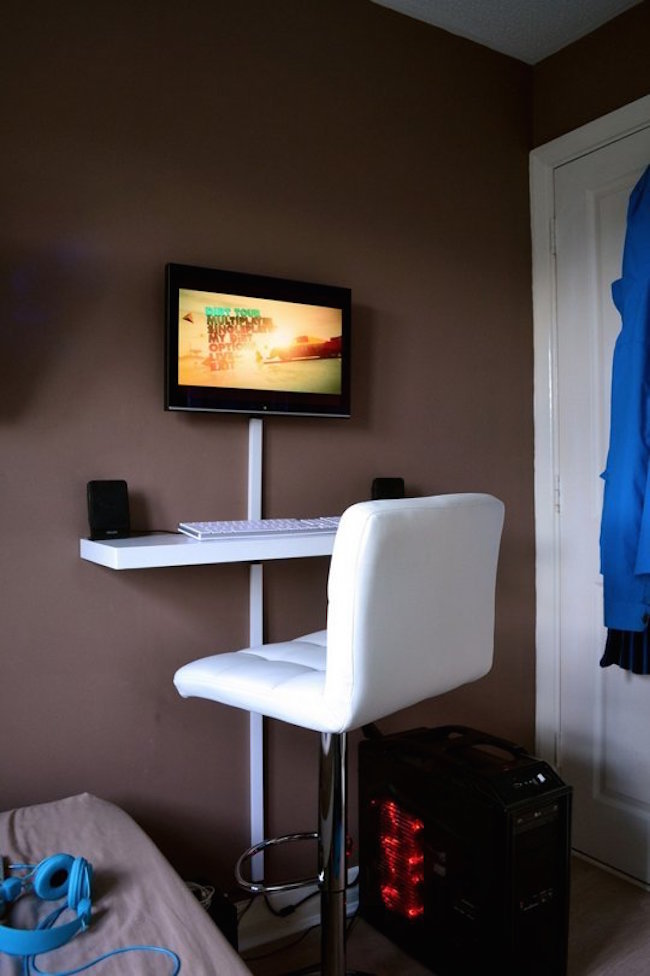 Use Existing Shelving Units in Your Home
Do you have any shelving units already in your home? Freestanding or perhaps built directly into the wall? Then you may already have a great standing desk right there. Here's an example from a studio that was featured on Apartment Therapy. The standing desk design puts a computer right front and center at a height that's appropriate for standing, surrounded by books on all the other shelves for a really interesting look. All you'd need to do is pull up a stool if you wanted an option to sit.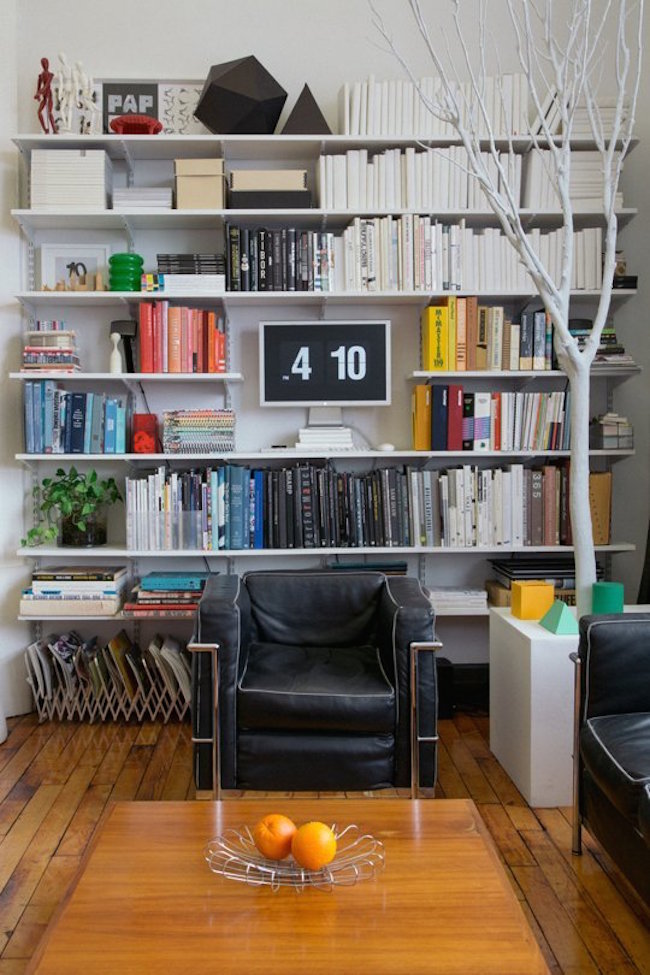 Get Inspired by More Shelves for Maximum Storage
If you do have an existing shelving unit you can use as a standing desk, great! If not, maybe you can build one if you're up for the task. Check out this incredible design from Paper and Ink featuring multiple layers of shelves and a main desk area built at a height for standing. What a great place for storing lots and lots of stuff.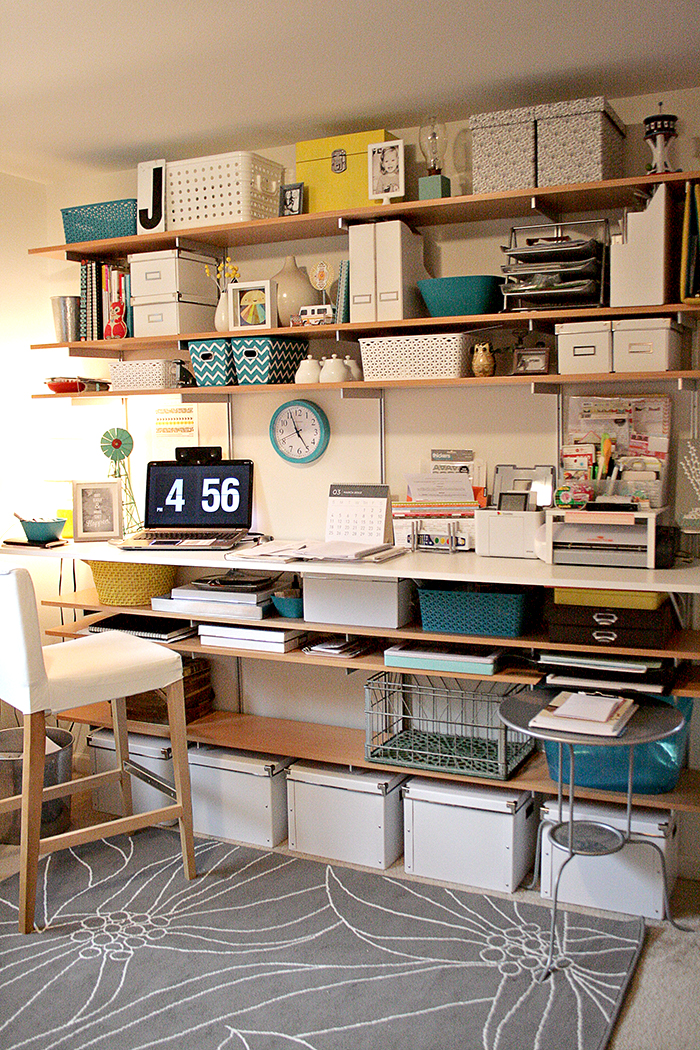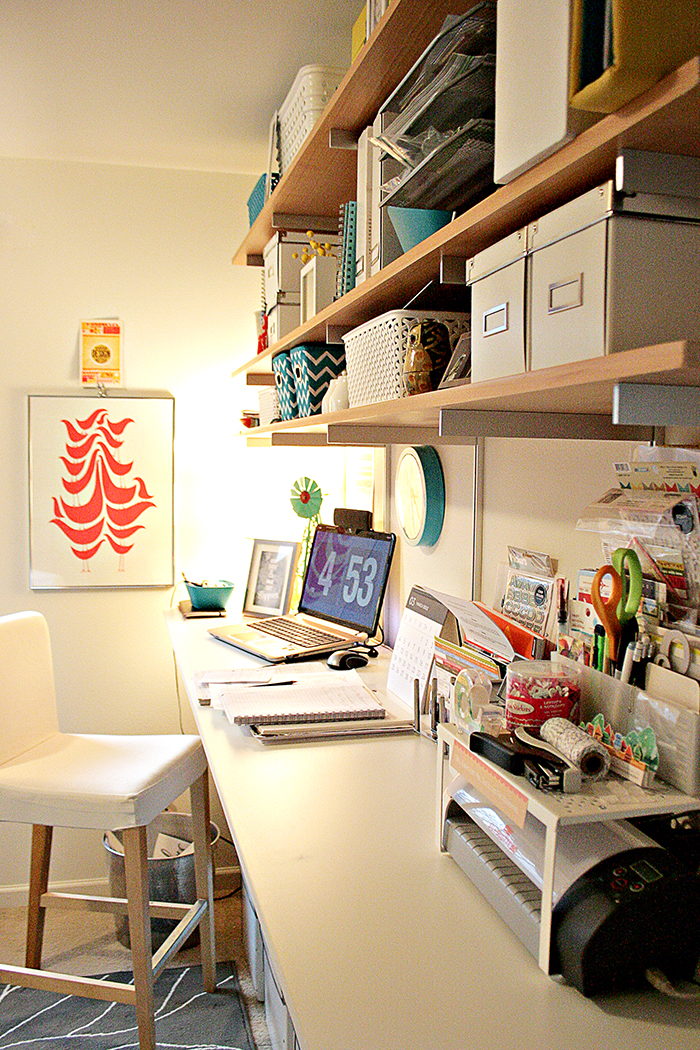 Go for a Minimal Shelf-Inspired Look
Shelves are wonderful, but not everybody has the room (or budget) to build an entire custom standing desk structure along a wall in their home. Lucky for you, you can still get the storage space out of shelves in a smaller version. This example from Jason Garber on Flickr uses a $19 IKEA tabletop mounted to a brick wall, with a mid-century modern credenza placed beneath it.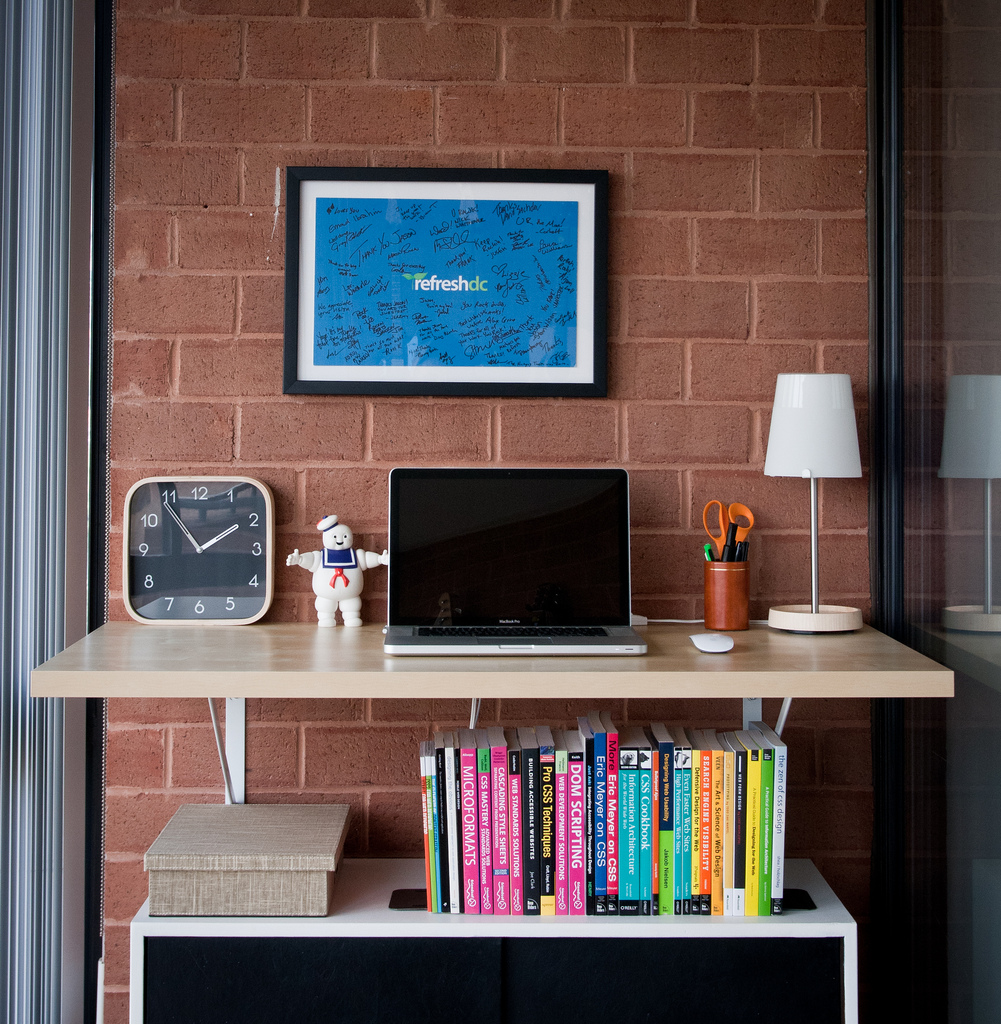 Look for Unconventional Solutions
If you do choose to invest in a desk that specifically adjusts itself to your height, whether sitting or standing, make it this one. Called "Your Position," this desk was designed by Not Just Chairs and is one of the most versatile desks you'll probably ever see. You can pull the tabletop surface right off and stick it anywhere you want. Likewise, you can hang all sorts of things from the desk's rails. Creative idea, isn it?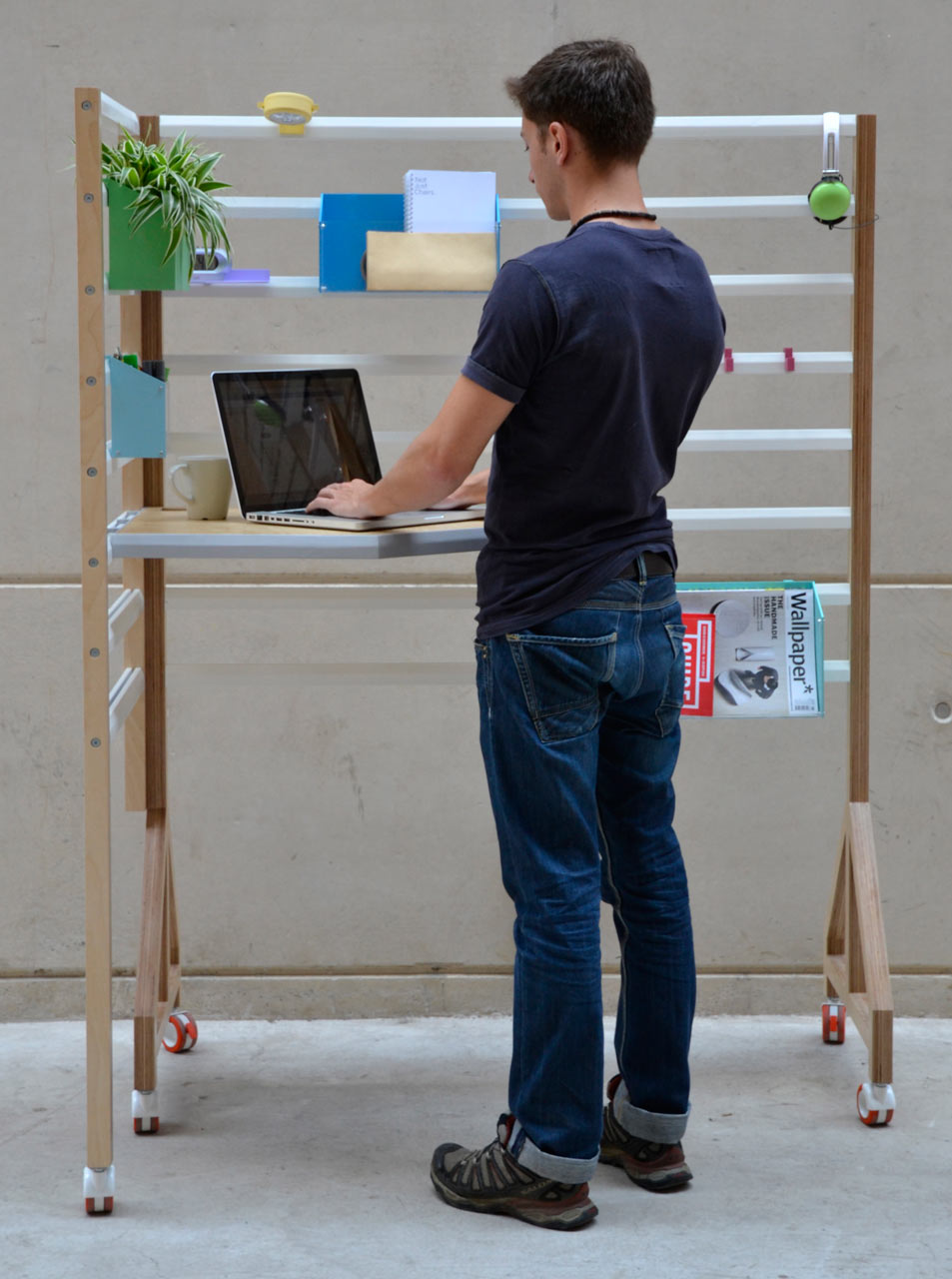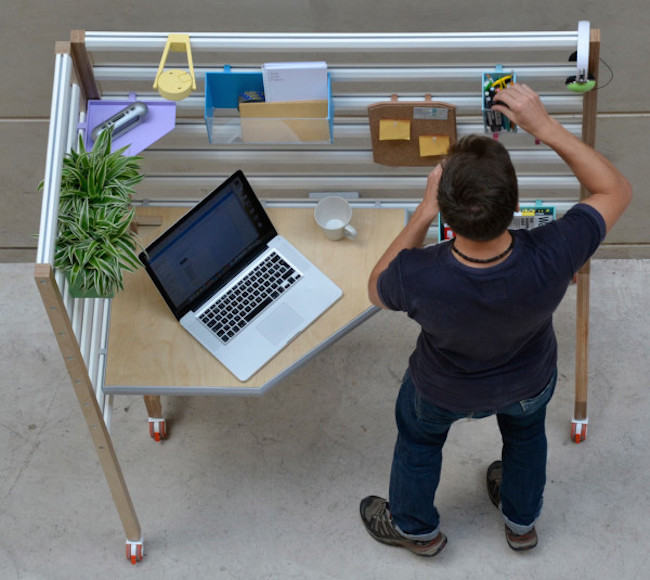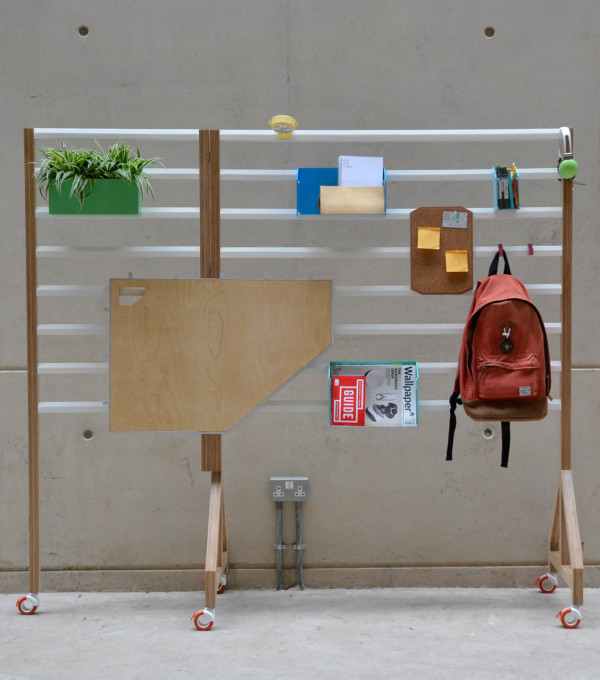 Look for Portable or Temporary Solutions
Maybe you don't have the budget (or space) for a huge standing desk, and your only option is to transform the desk you already have to work with. And that's okay! You can still turn your regular desk into one that supports a standing position, like this one featured by Pop Sugar. It has a portable add-on feature with room for a computer monitor and a keyboard that you can place on any desk. A great solution for anyone who's not ready to commit to a permanent standing desk!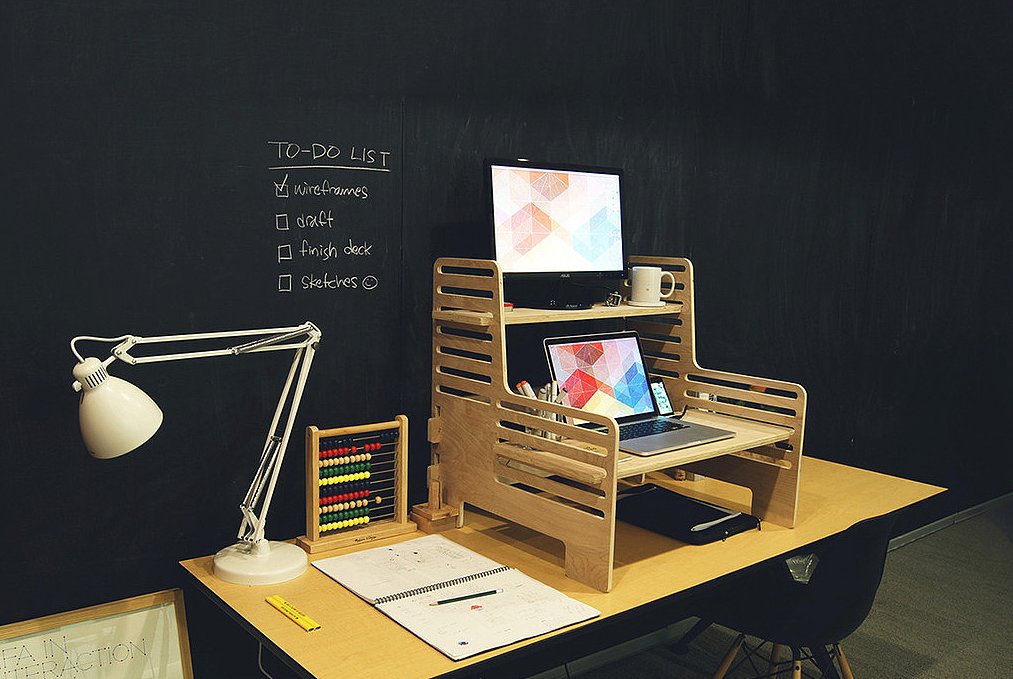 Create a Work Station Using Regular Bookcases
You can find some inexpensive bookcases at a good height that's appropriate for standing and use them to support a flat surface to make a desk, or even a work station placed in the center of the room. Take a look at this design from Whoa Nellie Press for a good example. Like the shelving ideas above, the bookcases provide extra storage for all sorts of larger items, including bins and baskets. All you need to do is attach a sturdy piece of plywood to the bookcases, and voila! Your own standing work station and/or desk.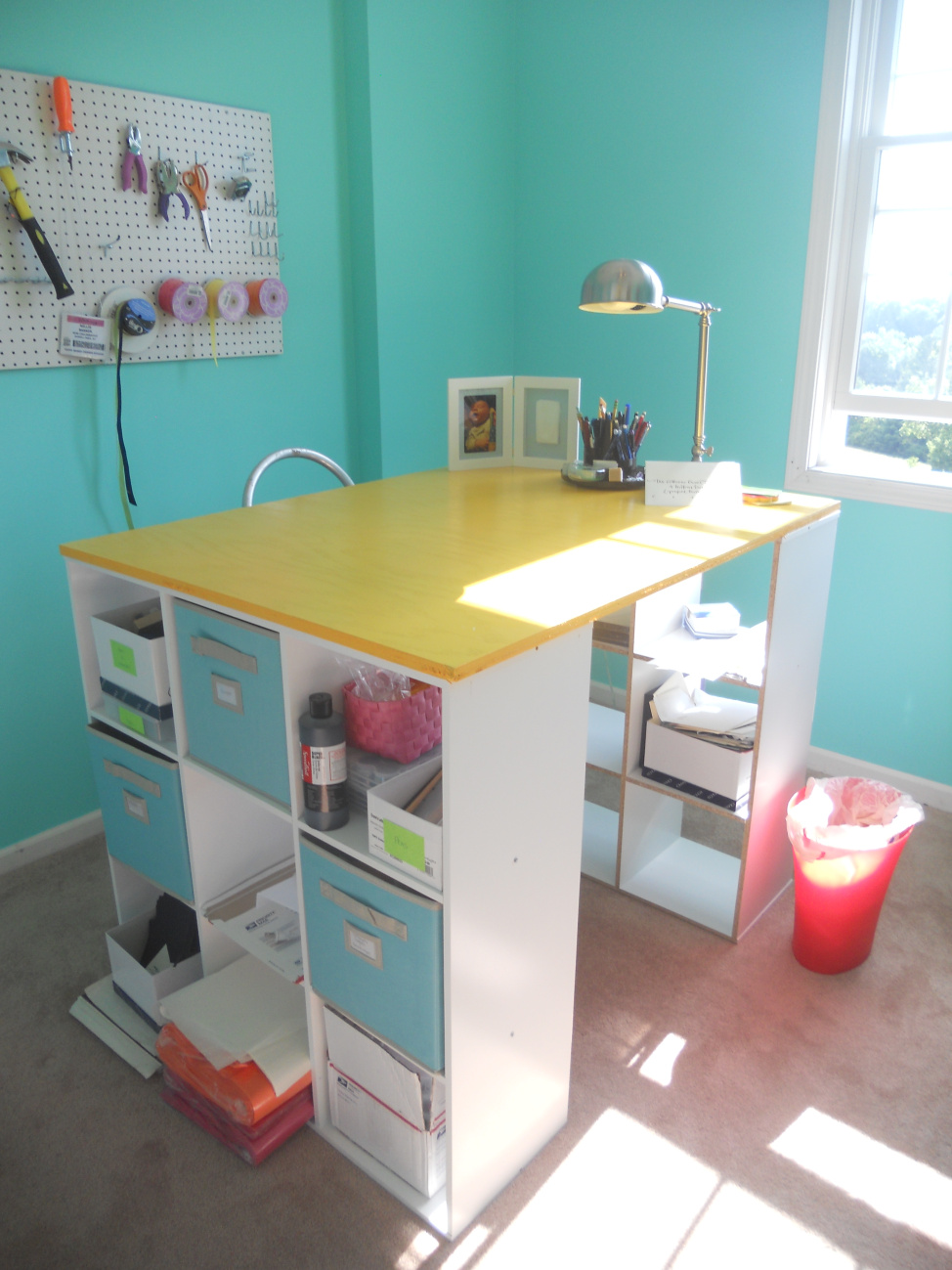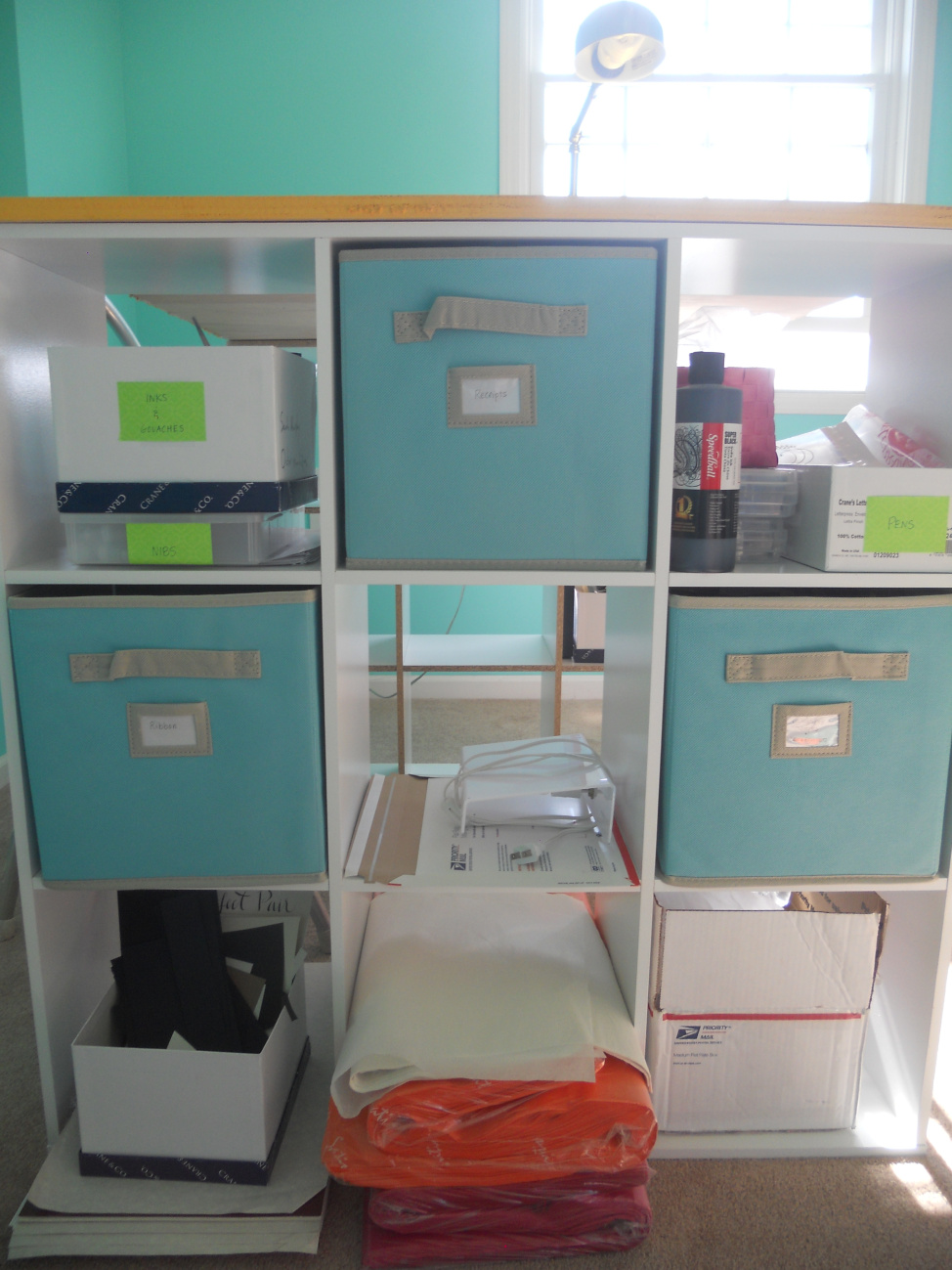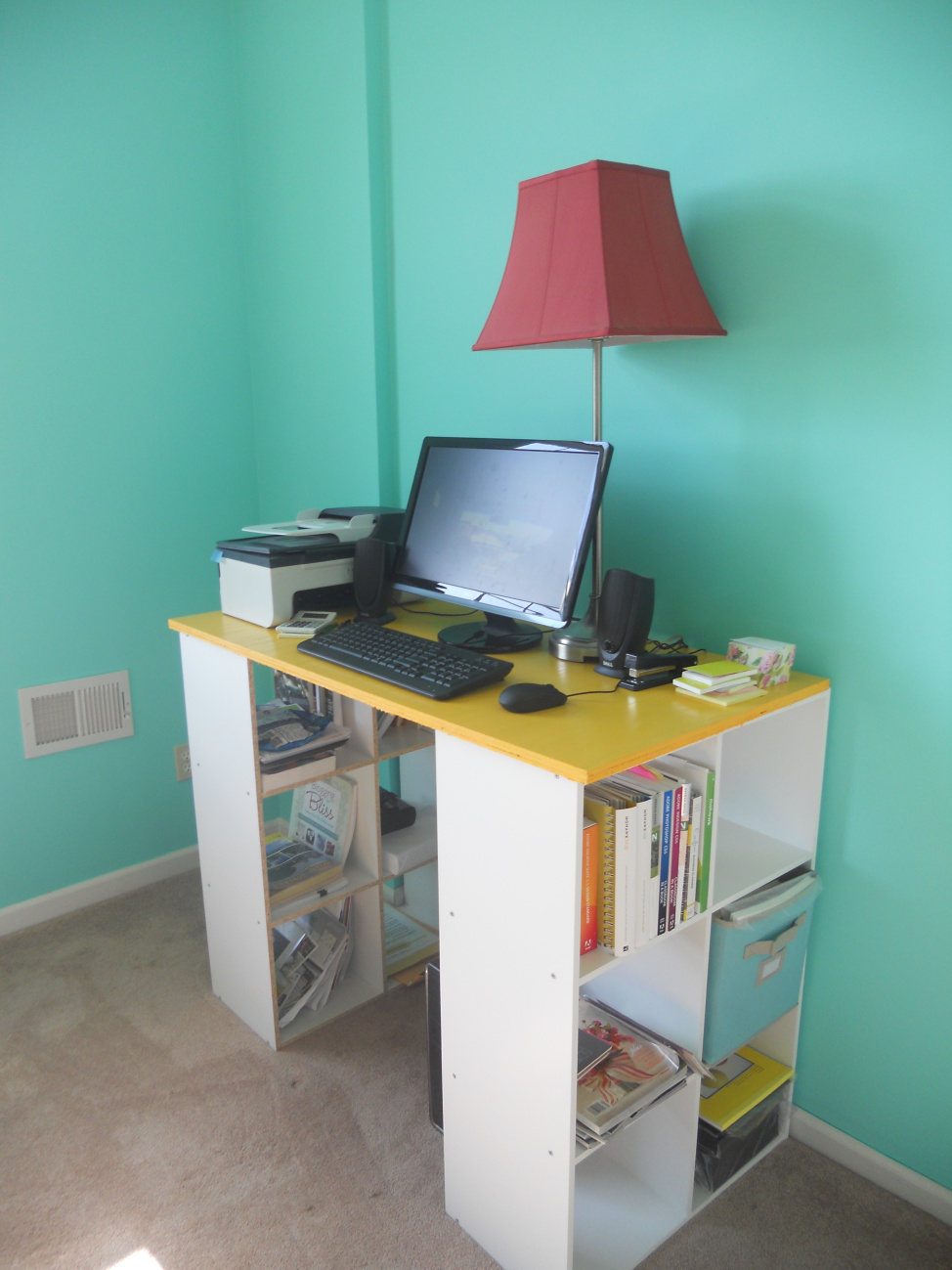 Liked the story? Share it with friends.